If you're considering moving to the UK to leverage and expand upon your unique skill set, the UK Global Talent Visa might be your ideal route. As the name suggests, this visa is for those recognized globally in their respective fields. This guide will dive deep into understanding this visa, its benefits, and the steps to secure it.
If you have any questions or want to invest as an expat or high-net-worth individual, you can email me (advice@adamfayed.com) or use these contact options.
What is the UK Global Talent Visa?
Introduced to ensure the UK remains an attractive destination for global talent, the UK Global Talent Visa is designed to be flexible and beneficial. It's more than just a visa; it's an invitation to join the UK's vibrant professional and cultural landscape.
Purpose and benefits
One of the major advantages of the UK Global Talent Visa is its flexibility. Unlike other visa categories:
You aren't tied to a specific job or employer. This means you can move between roles or even start your own business in the UK.
There's no cap on the number of UK Global Talent Visas issued. This increases your chances if you meet the criteria.
You can apply for settlement once you've been in the UK for a specific time. This is typically quicker than other visa routes.
Who is it for?
The UK Global Talent Visa is not for everyone. It's tailored for established leaders or emerging ones in their field. Let's break this down further:
Leaders in Digital Technology: This includes tech professionals, entrepreneurs, and researchers in the digital technology sector. If you've made significant technical, commercial, or entrepreneurial contributions in the technology sector, the UK Global Talent Visa might be for you.
Arts and Culture Aficionados: Whether you're an artist, musician, writer, or cultural professional, the UK Global Talent Visa offers a platform to showcase your talent globally.
Academic Researchers and Scientists: If you're in academia, the UK Global Talent Visa allows you to conduct your research at the UK's world-leading academic institutions.
Other Industry Leaders: If you're a leader in fields like engineering, humanities, or medicine, the UK Global Talent Visa can provide a pathway for you to contribute to the UK's advancements in these sectors.
Eligibility Criteria
The eligibility criteria for the UK Global Talent Visa are stringent, reflecting the visa's nature which aims to attract the world's brightest and best to the UK. By thoroughly understanding these criteria, you can position your application for success.
Key requirements for applicants
Professional achievements and recognition
You must demonstrate excellence in your field when applying for the UK Global Talent Visa. This isn't a basic entry visa – it's tailored for those who stand out:
Awards: If you've been honored with significant awards or accolades in your sector, they can be powerful indicators of your exceptional talent. For instance, a filmmaker might mention a Cannes Lion or BAFTA award.
International Recognition: The UK Global Talent Visa particularly values those recognized locally and globally. Being featured in international publications, speaking at worldwide conferences, or having a significant global follower base are examples of such recognition.
Impactful Work: Perhaps you've developed a technological innovation that transformed your industry or published a groundbreaking research paper. Such substantial contributions fortify your application.
Career milestones
Your career journey tells a story. For the UK Global Talent Visa, it should narrate a tale of constant growth and influence:
Leadership Roles: Have you held significant positions in renowned companies or institutions? The UK values leadership and the ability to drive change.
Influential Projects: Being part of or leading projects that have pronounced affected your industry provides weight to your application.
Network and Collaborations: Your connections, collaborations, or partnerships with recognized entities in your field can further underline your significance in the industry.
Academic qualifications
While the UK Global Talent Visa doesn't strictly require specific academic qualifications, having them can bolster your profile:
Degrees from Recognized Institutions: If you graduated from a world-renowned university, it could give you an edge.
Relevant Research Publications: If you're in academia or a research-heavy field, publications in esteemed journals showcase your expertise.
Continuous Learning: Attending workshops, earning certifications, or taking courses that hone your skills demonstrates a commitment to your profession.
Endorsement Bodies
Endorsement is a critical part of the UK Global Talent Visa application. Without it, your journey stops even before it starts.
The role of endorsing bodies
Endorsing bodies act as gatekeepers for the UK Global Talent Visa process. They:
Review Applications: They meticulously examine your application, ensuring you meet their standards of excellence.
Recommend Candidates: Not all talented individuals get endorsed. These bodies ensure only the cream of the crop gets the UK Global Talent Visa nod.
Maintain Standards: They uphold the high standards of the UK Global Talent Visa, ensuring the UK truly attracts global talent.
Recognized endorsing bodies
Several recognized bodies play a crucial role in the UK Global Talent Visa process:
Royal Society: Ideal for applicants in natural and medical sciences.
Royal Academy of Engineering: Tailored for leaders in engineering.
British Academy: This is your go-to body if you're from the humanities or social sciences field.
Tech Nation: For the digital technology sector champions.
Arts Council England: Artists, musicians, actors, and other creatives can seek endorsement here.
Preparing a Robust Application for the UK Global Talent Visa
Assembling a robust application is a critical step toward acquiring a UK Global Talent Visa. Here, we delve deeper into gathering the necessary documents and crafting a captivating personal statement.
Gathering Essential Documents for the UK Global Talent Visa Application
Proof of Expertise
Showcasing your exceptional talent goes beyond just saying you are an expert. It's about backing up your claims with concrete evidence.
Published Works: If you've had the chance to publish work in esteemed journals, newspapers, or magazines, gather those articles. They will speak volumes about your expertise.
Media Coverage: If your work has attracted media attention, whether local, national, or international, collate those clippings, links, or recordings. They will show that your talent is recognized and appreciated.
Notable Performances: Compile records of your most significant performances if you are a performing artist. It could be the play you directed that received standing ovations or the concert where you played to a packed audience.
Letters of Recommendation
Letters of recommendation are powerful endorsements for your UK Global Talent Visa application. Here's how to ensure they bolster your case:
Choose Your Recommenders Wisely: Opt for well-respected professionals in your field. Their word carries weight.
Specific Examples: Encourage your recommenders to provide specific examples of your accomplishments. It makes for more convincing reading.
Align With Your Application: Ensure the letters of recommendation align with the rest of your application. Consistency is key.
Crafting a Powerful Personal Statement for the UK Global Talent Visa
A well-written personal statement can tip the scales in your favor.
Crafting a Compelling Narrative
Your statement is your chance to tell your story in your own words. Here's how to craft a compelling narrative:
Outline Your Career Aspirations: Be clear about your career goals and how the UK Global Talent Visa aligns with them.
Highlight Your Contributions: Talk about the projects you've led or participated in, their impacts, and how they've shaped you.
Explain How the UK Global Talent Visa Will Facilitate Your Goals: Show a clear link between your career goals and how the UK Global Talent Visa will aid in achieving them.
Highlighting Unique Contributions
A powerful personal statement for a UK Global Talent Visa application hinges on showing what sets you apart. Here's how to do it:
Detail Your Unique Skills: Outline the unique skills that make you stand out from others in your field.
Explain Your Unique Contributions: Describe your unique contributions in your sector.
Express Your Future Impact: Detail how you can contribute to the UK with your unique skills and experiences.
Remember, acquiring a UK Global Talent Visa is about showing that you're competent and exceptional. In demonstrating your uniqueness, you make a strong case for being an asset to the UK.
Navigating the Endorsement Process
Mastering the endorsement process is essential for anyone aiming to secure a UK Global Talent Visa successfully. This stage often intimidates many applicants, but you can navigate it with confidence and poise by comprehending its nuances.
Criteria for endorsements
The endorsement process is the first major hurdle in obtaining a UK Global Talent Visa. This phase ensures that only the most distinguished and promising talents receive an endorsement, a prerequisite for the visa.
Fast track criteria
One of the advantages of the UK Global Talent Visa application is the potential to be fast-tracked. If you meet specific criteria, the evaluation period could shorten significantly, allowing you to move to the next stages faster.
For instance, if you've recently won a designated award in your field, this can act as a seal of your excellence and global recognition. Similarly, having a senior position or a critical role in a tech startup, especially those recognized by leading industry bodies or investors, gives weight to your UK Global Talent Visa application.
While these are general criteria, it's vital to note that each endorsing body may have its specific set of fast-track conditions tailored to its sector. So, always double-check with the endorsing body relevant to your field.
Peer-reviewed criteria
If you don't meet the fast-track criteria, don't fret! Your application will undergo a comprehensive peer review. This process entails experts in your field critically evaluating your achievements, impact, and potential contribution to the UK.
These peer-reviewed criteria dive deeper into:
Evidence of your work is internationally recognized.
Proofs of significant achievements, such as innovations, patents, or a considerable commercial impact in your sector.
Demonstrated leadership potential or a track record of mobilizing projects, teams, or startups.
The richer the evidence you present, the better your chances of convincing peers of your deservingness for the UK Global Talent Visa.
The timeline for endorsements
While you must prepare a compelling application, it's equally important to understand the timeline to set your expectations right.
After submitting your endorsement application, the endorsing bodies typically aim to process it within eight weeks. However, this timeline can vary based on the volume of applications they receive. Once you secure an endorsement, you can proceed to the next phase of the UK Global Talent Visa application.
While waiting can be nerve-wracking, it's a testament to the thoroughness and rigor of the UK's system in ensuring only the most outstanding talents receive the UK Global Talent Visa.
Application Fees and Financial Considerations
Applying for a UK Global Talent Visa involves certain costs. Understanding these costs can help you budget effectively and prepare for your exciting journey.
Cost Breakdown
The cost of applying for a UK Global Talent Visa is divided into several components. We'll provide a thorough breakdown of these costs so that you can plan accordingly.
Visa Fees
Applying for a UK Global Talent Visa involves two main fees. Firstly, you'll need to pay a visa application fee. The standard fee for a UK Global Talent Visa is £152. Secondly, an endorsement review fee of £456 is also necessary. This fee covers reviewing your application by the designated endorsing body.
Remember that if your application is rejected and you choose to reapply, you'll have to pay these fees again. So, ensuring your application is as strong as possible the first time around is crucial.
Healthcare Surcharge
As part of your UK Global Talent Visa application, you must also pay the Immigration Health Surcharge (IHS). The IHS is a fee non-EU migrants must pay to access the UK's National Health Service (NHS). As of 2023, the IHS is set at £624 per year. Therefore, if you plan to stay in the UK for three years, you would need to pay an IHS of £1,872.
The IHS provides you with access to the NHS on the same basis as a UK resident. This includes visits to the doctor, hospital treatment, and some types of prescription medication.
Additional Possible Costs
On top of the visa application and IHS fees, you may encounter additional costs in your quest for a UK Global Talent Visa. For instance, legal advice can be extremely helpful in ensuring your application is strong, but it comes with a price. The cost of a lawyer can vary greatly depending on their experience and location.
If your original documents are outside of English or Welsh, you must have them officially translated. This can also add to the cost of your application.
Furthermore, should you decide to appeal a decision on your application, be prepared to shoulder legal and court fees.
Financial Preparation Tips
Given the financial implications of applying for a UK Global Talent Visa, you must plan your finances carefully.
Budgeting for Upfront and Long-term Costs
It's crucial to budget for the immediate costs of the UK Global Talent Visa application and the long-term expenses of living in the UK.
Apart from the application and endorsement fees, consider the cost of living in the UK, including housing, utilities, groceries, transportation, and leisure activities. Remember that these costs can vary greatly depending on where you choose to live in the UK.
Consider Potential Financial Challenges
It's also wise to anticipate potential financial challenges you might face. For example, if your application is initially rejected and you decide to reapply, you must pay the visa application and endorsement fees again. Similarly, if you decide to bring dependents with you to the UK, this will increase your IHS costs.
Post-Application: What to Expect
After painstakingly preparing and submitting your UK Global Talent Visa application, it's crucial to understand what comes next. This phase can be both nerve-wracking and exciting. Here's a detailed guide on what to anticipate post-application.
Decision timeline
The wait following a UK Global Talent Visa application submission can be agonizing, but knowing the timeline can clarify it.
If you've applied for the UK Global Talent Visa outside the UK, the general decision time is three weeks. However, this can vary based on several factors:
Volume of applications: High application numbers slightly delay the process.
Additional verification: Sometimes, the UK immigration authority might need extra time for background checks or further verification.
Your responsiveness: If they request additional documents, the speed at which you respond can influence the timeline.
Pained by financial indecision? Want to invest with Adam?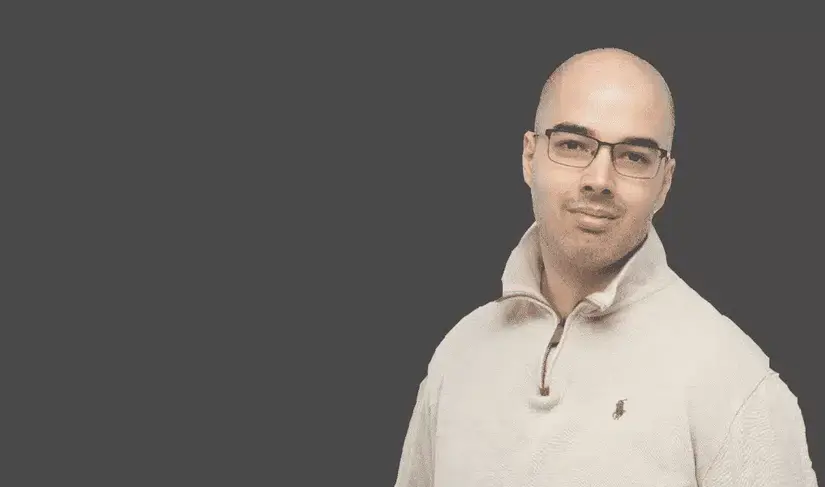 Adam is an internationally recognised author on financial matters, with over 668.8 million answer views on Quora.com, a widely sold book on Amazon, and a contributor on Forbes.