Are you looking for the best halal forex brokers in Qatar that cater to local clients and provide investment accounts that are compatible with Shariah?
In Islamic finance, a financial product or service is said to be "halal" or "Shariah-compliant"' if it is seen to be under the tenets of Islamic Law.
When people strive to differentiate between the many fatawa, they often find that they get confused, which then leads to ambiguity on which of the fatawa they should put their faith in.
The majority of fatwa websites, however, do not have experts who are knowledgeable in the areas of money and investing. It is essential to keep in mind that the aforementioned websites do not provide users with any kind of practical or business advice.
The faith of Islam is acknowledged as the de jure official religion of Qatar. Most Qataris are devout Muslims, especially members of the Sunni Salafi branch of Islam.
If you have any questions or want to invest as an expat or high-net-worth individual, you can email me (advice@adamfayed.com) or use these contact options.
What is an Islamic Forex Account?
In the context of Qatar, a traditional Forex account and an Islamic Forex account may be distinguished from one another in several significant ways.
In Qatar, Islamic bank accounts may need a larger initial deposit or a higher leverage ratio than conventional accounts.
Traders in Qatar would be wise to seek Forex trading platforms that are rigorously regulated and provide both Islamic Forex accounts and standard trading accounts as payment options.
In addition, it is essential to be certain that the Islamic trading account you choose has first-rate customer service, a website that is accessible in the language of your choice, and extensive educational resources relevant to Islamic trading.
It is essential to take several considerations into account before making a final decision on an Islamic forex broker to use in Qatar.
In Qatar, the term "Islamic Forex account" refers to a specific kind of bank account that is run under the precepts and regulations that are described in Sharia Law.
One of the many benefits of engaging in this activity is that it does away with the need of incurring charges related to rollovers.
When a Qatari trader opens a leveraged position, they are required to make an initial deposit into their trading account.
This is a prerequisite for using leverage. Islamic forex accounts in Qatar provide several differences when compared to traditional forex accounts, one of which is a difference in the necessary deposit requirements.
It is envisaged that an Islamic Forex account in Qatar would include trading platforms and features that are equal to those of a conventional Forex account.
However, certain providers may provide lower fees, enhanced maximum leverage ratios, and wider dealing spreads.
A Forex broker needs to give thorough help, effective customer service, and a user-friendly website in the language that the person prefers to use to cater to the demands of consumers.
Due to the availability of Islamic Forex accounts in Qatar, those who follow Islam can participate in trading activities while still adhering to the religious ban against swaps.
In addition, Muslim businesspeople in Qatar who participate in online commerce have the chance to benefit from the benefits offered by this platform.
Traders from Qatar who use an Islamic account in Qatar may be able to take advantage of the fact that they are exempt from having to pay rollover swap points for overnight positions.
This presents a considerable advantage for those who stick to halal trading procedures in Qatar. The term "Islamic Forex account" refers to a specific kind of trading account that is compliant with the tenets of Islamic finance and is sanctioned by Islamic law as an acceptable form of investment.
Qatar is one of the countries that may access this specific account. Trading accounts in Qatar that conform to Islamic finance do not levy interest charges on overnight holdings.
This complies with the Islamic principles that guide Islamic finance. The implementation of Islamic finance in Qatar follows the principle that it is forbidden to charge interest to borrowers of money.
Using a significant amount of leverage is required if one is involved in financial dealings on the foreign exchange market (Forex market).
What are the Principles of Halal Forex Trading in Qatar?
Forex traders in Qatar may open long positions using a halal trading account, which exempts them from having to pay any swap fees.
The elimination of exchange fees is an opportunity for Islamic Qatari dealers who do business in Qatar to lessen the impact of a drop in revenues.
Additionally, there is no need for them to suffer exchange fees, which might be rather significant in terms of their scale. Trading on the Forex market under Islamic law looks quite different from trading with a traditional trading account.
Those in Qatar who adhere to the Islamic faith may find it convenient to use halal accounts since these accounts do not accumulate interest.
In Qatar, Islamic trading accounts have been adopted as a solution to the problem of the ban on exchange interests, which, according to Islamic principles, is an activity that should not be permitted.
In conclusion, participating in halal trading on the foreign exchange market could be profitable while allowing one to avoid the difficulties connected with swap interest payments.
As a Qatari Forex trader, one can attain financial success, which might alleviate worries about one's current financial conditions.
In Qatar, the practice of halal forex trading varies greatly from traditional forex trading in major and important ways.
It is crucial to realize that there are varying opinions within the Qatari trading community, with some thinking it lawful (halal), and others considering it banned, even though the majority of Qatari traders believe that forex trading is forbidden (haram), and although the majority of Qatari merchants hold the idea that forex trading is forbidden (haram).
However, Qatari merchants are obligated to conduct their operations in a way consistent with those of a company and to make use of tactics that are acceptable given the circumstances of Qatar.
In addition, rather than seeing an investment as a kind of gambling, it is vital to evaluate the risk that is involved with the investment in comparison to the possible profit that may be gained.
In addition to this, commercial transactions need to take place in Qatar on a platform that is compliant with the tenets of the Islamic religion.
Best Halal Forex Brokers in Qatar
AvaTrade
AvaTrade is one of the best halal forex brokers in Qatar. An Islamic trading account is offered by AvaTrade to its Muslim clientele. This account gives Muslim clients the chance to participate in trading activities with fixed spreads, which is under the principles specified in Sharia law.
Consequently, traders who use this specific Trading application to engage in trading activities may get a feeling of confidence while carrying out such operations.
It is required to first open one of the broker's normal account types to open an Islamic account with AvaTrade.
Only then will you be able to open an Islamic account. Therefore, it is necessary to have a conversation with the authorized account manager before carrying out any transactions to officially seek a switch to an account that is consistent with Islamic law.
Following the completion of a short investigation, the account manager will then arrange the conversion of the account to a swap-free account. This will ensure that the tenets of Sharia law are adhered to in an exacting manner throughout all trading activity.
Because AvaTrade has been in business for such a long time, it is generally seen as having a considerable presence in the field of online trading.
The company was founded in 2006. During that period, they have developed a solid name for themselves.
CFD trading services are offered by AvaTrade, which has earned a reputation as a highly regulated online broker. It provides a wide variety of over a thousand different financial products to its large user base of over 300,000 traders and caters to a big user base of traders.
The Foreign Exchange market (Forex), cryptocurrency markets, stock markets, commodity markets, and index markets are all examples of these products.
XTB
XTB is one of the best halal forex brokers in Qatar. It has been well-known as a CFD broker all around the globe since it was established in 2002.
It has a significant customer base of over 495,000 people and is especially well-known for the high quality of its customer service department.
In addition, it is important to point out that they provide a substantial leverage ratio for forex trading, which may go as high as 1:500. The spreads that are provided are rather low, beginning at 0.1 pips, and the trading platform gives traders access to a wide variety of currency pairs.
The amount of the spread is determined not only by the individual account variation chosen by the trader but also by the particular market in which the trader is engaging in trading operations.
XTB's two trading platforms, xStation5 (based on a desktop computer) and xStation (based on mobile devices) enable both inexperienced and experienced traders to participate in an engaging trading environment.
These platforms come along with a full set of charting tools and indicators to make the trading process easier to manage.
Skrill, wire transfers from your bank, credit or debit cards, and other payment methods may all be used to fund an account. It is important to keep in mind that there is no required minimum deposit for establishing an account.
The fact that XTB deducts a $20 fee from withdrawals for amounts that are less than $100, but does not charge any further fees for amounts that are more than this level, is one of the platform's drawbacks.
In addition, there is a charge of $10 per month that is incurred after a period of inactivity that lasts for a year.
eToro
eToro is an online brokerage and investment platform that has a huge user base that includes more than six million people all over the globe. It is one of the best halal forex brokers in Qatar.
The eToro platform makes it possible to trade in a wide variety of financial products, such as foreign exchange (Forex), cryptocurrencies, stocks, indices, commodities, and exchange-traded funds (ETFs).
Both long-term investing and day trading are viable options for anyone interested in the financial markets. The following is a list of the most important aspects of the eToro Islamic Account:
For contracts that are valid for more than 24 hours, there are no interest costs, which guarantees that there will be no rollover interest accrued at any point in time.
eToro does not charge any additional rollover fees on contracts that have a length of more than 24 hours.
The management of user accounts on eToro is free of charge and does not incur any fees or charges of any kind.
Spreads, which are the difference between the prices at which financial products are bought and sold, are the only and principal source of income.
These spreads indicate the difference between the prices at which financial instruments are bought and sold.
Leverage may be obtained using an eToro Islamic account, but there are no interest fees associated with using it.
In addition, eToro gives Muslim investors the option to duplicate the trading operations that take place in Islamic broker accounts, which are required to rigorously comply with the Sharia law standards.
FP Markets
Investors have the choice of diversifying their portfolios by allocating assets to stocks and commodities, or they may participate in the foreign exchange market (Forex trading).
In addition, clients have the opportunity to take part in both the spot market and the futures market by using the services offered by FPMarkets.com, one of the best halal forex brokers in Qatar.
The trading platform makes it possible to participate in transactions involving seventy distinct currency pairs. These transactions are distinguished by the lack of requotes and small spreads. Traders also can apply leverage of up to 1:500 in their transactions.
Through the use of an Electronic Communication Network (ECN), FP Markets provides clients with direct market access to a comprehensive selection of financial goods.
Your trading instructions are sent to liquidity providers via the system, which then compiles the bid and offer prices that are in your best interest and make it easier to achieve more advantageous trading conditions.
Instead of doing business in a way that is in direct opposition to your perspective, FP Markets participates in trading operations that are in line with your interests rather than taking actions that go against your position.
In addition, FP Markets provides its customers with the chance to access the stock and commodities markets throughout the pre-opening and pre-closing portions of the trading day.
This method has the potential to make it easier for people to engage in trading activities in advance of market openings after the distribution of news.
Upon your request, you will be able to get swap-free MetaTrader accounts, which are also commonly known as Islamic accounts.
When positions are left open for more than two consecutive trading days, the administration will assess a fee for each day that the positions remain open.
The options available for making payments are determined not only by the company with whom a person chooses to open an account, but also by the nation in which the individual primarily resides.
A simple one hundred United States dollars (or its equivalent) is the amount that must be deposited into either the Standard or Raw account type that FP Markets provides.
However, if you want to be eligible for a free Virtual Private Server (VPS), it is recommended that you consider making a deposit of at least one thousand United States dollars (US$) or a greater sum.
This qualification is based on satisfying specific monthly trading volume requirements.
FP Markets allows customers to make deposits using a wide variety of ways, including card payments, bank transfers, and electronic wallets like Skrill and Neteller, to name a few of the available choices.
In addition, it does not charge any kind of fee for the deposits that its clients make. Please visit FPMarkets.com to see all of the different financing options that are currently available.
Trading Platforms
FPMarkets.com supports a wide variety of trading strategies and provides users with access to a comprehensive range of trading platforms.
MetaTrader 4/5
It is generally agreed upon that MetaTrader 4 and its latest version, MetaTrader 5, are the best retail Forex trading platforms available around the world.
The software gives users the option to construct automated trading strategies by making use of Expert Advisors (EAs), in addition to providing the ease of trading straight from the charts with a single click.
FP Markets offers extensive support for all varieties of Expert Advisors (EAs), which includes bots that are used for hedging as well as scalping.
cTrader
Hedging, often known as scalping, and the use of automated trading strategies are both options that are available to users of the cTrader platform.
The program has garnered a lot of praise for the speed with which it executes commands, the fact that its user interface can be modified, its advanced charting capabilities, and its comprehensive collection of technical indicators. cTrader, which operates similarly to MetaTrader, may be downloaded on a variety of different devices.
Iress
Iress is a web-based trading platform that has amassed a substantial amount of popularity in Australia.
It is utilized by a large number of people. If equities are your primary area of interest, you may find that the Iress platform meets all of your requirements.
In the case of MetaTrader, the number of listed financial instruments has expanded up to 10,000. Previously, there were just 1,000.
Supported Currencies
It is important to note that FP Markets offers customers a wide variety of currencies that may be utilized for trading purposes.
These currencies include the U.S. dollar, the euro, the pound, the UAE dirham, the Australian dollar, the Canadian dollar, the Czech koruna, the Hong Kong dollar, the Japanese yen, the Polish zloty, and the Singapore dollar.
By engaging in this activity, you will be able to contribute to lowering the unnecessary costs connected with currency exchange.
Pepperstone
Pepperstone clients who practice Islam are the only ones who are permitted to open and use the Shariah-compliant account that is offered by the company. It is one of the best halal forex brokers in Qatar.
Because Pepperstone does not advertise its swap-free Islamic trading options in an obvious manner to the general public, it is in your best interest to submit a formal request for such options via the designated account manager to whom you are assigned.
It is required to present paperwork from a mosque that can be verified as evidence of one's commitment to the Islamic faith to be eligible for a trading account that does not charge a swap fee. This documentation serves as evidence of one's eligibility for the swap-free account.
The Islamic Account that Pepperstone provides to its customers is a swap-free account, which means that the customer will not be subject to any fees related to overnight rollover.
Pepperstone charges an administrative fee that is first incurred when 11 days have passed after a transaction has been held and is then imposed once every 11 days after that.
For example, in the context of trading, the imposition of an administrative charge only happens once, even though starting a transaction and keeping it open for 20 days each requires the same amount of work.
Equiti
Trading in CFD is available to customers of Equiti.com, one of the best halal forex brokers in Qatar, across a wide variety of products totaling more than 400 in number. These products come from a variety of asset classes.
Contracts for Difference, or CFDs, provide investors with the chance to participate in leveraged trading on more than 60 foreign exchange (FX) pairings.
These currency pairings include both major and minor currency pairings, as well as exotic currency pairings.
There is the potential for a leverage ratio of up to 1:500 to be made accessible for such trading. The USDTRY, USDCNH, and USDRUB currency pairings are all part of the aforementioned group.
Trading Platforms
MetaTrader 5
Equiti.com offers comprehensive support for a variety of trading strategies on MetaTrader 5, the version that came after MetaTrader 4, and does so without imposing any constraints or restrictions.
When compared to its predecessor, the MetaTrader 4 (MT4) platform, the MetaTrader 5 (MT5) platform offers chart analysts a more comprehensive variety of markets, order types, and time lengths for chart research.
In addition to this, its increased speed may be a result of its design, which takes into mind the capabilities of modern CPUs.
Those users who wish to keep an eye on some markets at the same time or who plan to make use of expert advisors will find the speed of the system to be particularly valuable.
Swap-Free Accounts
All trading accounts are provided with the option of swap-free formats. Individuals have the opportunity to convert their current accounts into swap-free accounts at a later time or to register a swap-free account online at Equiti.com.
It is essential to be aware that the swap-free account offered by Equiti is restricted to only allowing trading in Contract for Difference (CFD) instruments relevant to popular Forex pair combinations, in addition to gold and silver.
Copy Trading
Equiti does not provide a service that allows users to independently duplicate trades. On the other hand, if you use the MetaTrader 5 platform in conjunction with a third-party service provider, you may be able to make this job feasible. Equiti.com should be contacted if you need any more information.
Deposits and Withdrawals
Individuals who live in countries that are not members of the Gulf Cooperation Council (GCC) and the United Arab Emirates (UAE) needed to open an account with the Equiti company that is based in Seychelles.
This company accepts a wide variety of payments, such as wire transfers, card payments, payments made via electronic wallets, and cryptocurrency deposits (particularly Bitcoin, Ethereum, and USDT).
Trading accounts may be opened at Equiti.com in a variety of currencies, including US Dollars, Euros, British Pounds, Arab Emirates Dirhams, and Jordanian Dinars, among others.
There are no fees incurred to fund your account; however, there are fees associated with withdrawing funds from the majority of payment methods.
FXCC
The fact that the Cyprus Securities and Exchange Commission (CySEC) has granted FXCC, one of the best halal forex brokers in Qatar, registration as a trading broker attests to the company's dependability and consistent adherence to regulatory requirements.
The brokerage company offers ECN transaction executions, and there are no fees or other costs connected with them. Spreads begin at 0 pips.
The firm has made a name for itself in the industry because of the trade deals and welcoming incentives it provides, one of which is a free Virtual Private Server (VPS).
FX Central Clearing Ltd is a financial intermediary that specializes in the trading of foreign currency and contracts for difference. FXCC is a trade name that is affiliated with FX Central Clearing Ltd.
The government of Saint Vincent and the Grenadines is home to the organization's main office and administrative buildings.
2010 was the year that the company began operations, and it has since positioned itself as a competitive rival in the industry.
It is presently in possession of a license that was awarded to it by the Cyprus Securities and Exchange Commission (CySEC), and it complies with the requirements that are specified in the Markets in Financial Instruments Directive (MiFID).
FXCC operates within the confines of an ECN/STP framework, which allows for the provision of a trade execution and pricing system that is free of any form of intervention or re-quoting.
Customers have the opportunity to participate in trading activities such as forex, cryptocurrencies, indices, as well as metals and precious metals, all of which are enabled by the widely used MT4 interface. Customers also can trade precious metals.
When compared to other available choices, the prices offered by FXCC are among the most competitive, with spreads starting at 0.0 pips and commission fees costing just $0.
The user interface provides access to over 70 different currency pairings, which is a much larger number than what is provided by the majority of rival platforms. As a result, consumers have access to a wider variety of options.
The online platform offers Islamic accounts that are designed especially for Muslim traders. FXCC was awarded as the Best Islamic Forex Broker (XL Account) for 2018 by the MENA Forex Show Awards.
Trading Platform
The MetaTrader 4 (MT4) platform is made available to FXCC's customers. This platform ensures accessibility across a wide range of devices and the most popular internet browsers, however, it is not compatible with Mac operating systems.
The program, which can be downloaded for free, provides users with access to a wide variety of advanced trading tools.
Investors have the option of using a Multi Terminal, which allows them to successfully manage many accounts while using a single platform.
This option is available to investors. Customers have the opportunity to hedge their positions, participate in scalping strategies, and conduct simultaneous trading across an unlimited number of accounts.
Downloading and installing the software program is possible on personal computers using the Windows operating system
In addition, iOS users have the option to utilize the application on their mobile devices, such as smartphones or tablets. This option is available to them in the App Store.
Markets
FXCC provides access to more than 70 different currencies, including major USD pairings, smaller currencies, and exotic currencies. When dealing in foreign exchange, the smallest price movement that may occur is 0.00001.
Prices, Commissions, and Spreads
Live spreads for the EUR/USD pair are typically about 0.2 pips, while those for the GBP/USD pair are around 1.0 pip. On its website, FXCC provides a graphic that displays the 15-minute average spread for main instruments, including current prices for gold and silver.
Most importantly, there are no commissions charged for any of the instruments. Because of this, FXCC is an inexpensive trading brokerage when compared to other available options.
Additionally, customers will be required to pay rollover costs, in addition to a $5 dormancy penalty that will be assessed to accounts that have been dormant for more than 120 days.
Leverage
Non-European Union customers have access to leverage ranging from 1:1 to 1:500. The maximum leverage that may be used while trading forex, metals, energy, and indices is 1:500, however, the maximum leverage that can be applied when trading cryptocurrencies is 1:10, except Bitcoin, which has a leverage of 1:10.
Once you have joined the Traders Hub, you will also have access to a margin calculator that is free to use.
Mobile App
The MT4 mobile app gives you the ability to access your trading account from almost any location. The cutting-edge system is praised for its user-friendliness and high level of dependability in online comments and ratings left by satisfied customers.
This program comes with thirty different technical indicators, nine different periods, and a live feed of current market values.
In addition to that, you will get a comprehensive trade history as well as an economic news feed. Traders may also use the mobile app to make deposits and withdrawals into and out of their accounts.
You may begin trading as soon as you download the MT4 app onto your iPhone or iPad, or your Android device, and use the login credentials you have already established.
Deposits and Withdrawals on FXCC
At FXCC, you have access to a wide variety of financing options, including bank cards, wire transfers, e-wallets like Skrill and Neteller, and other alternative online payment methods like Rapid Transfer.
There is support for the United States Dollar, the Euro, and the British Pound. The vast majority of deposits are handled within an hour of their being made.
On the other hand, the majority of withdrawals have a clearing period of up to five business days, except Skrill and Neteller, which are handled instantly.
In addition, payments may be made using cryptocurrencies such as Bitcoin (BTC), Ethereum (ETH), and USDT. The processing time for both withdrawals and deposits is up to 15 minutes.
There are no costs associated with making a deposit, except for mining fees that may apply if you want to fund your account using cryptocurrency.
On the other hand, there are costs associated with withdrawals made through bank transfers, cryptocurrencies, and electronic wallets. The information may be seen in its entirety on the website of the broker.
How to Open an Islamic Forex Account in Qatar?
People who believe themselves to be Muslim may want to investigate the possibility of opening an Islamic Forex account inside the borders of the nation of Qatar.
Islamic forex accounts in Qatar, in contrast to regular forex accounts, do not charge overnight fees on open positions. When using an Islamic account, all transactions are swiftly finalized, and there is no delay in transmitting the funds.
Although this specific account version generates a smaller return for brokers, it is still a choice that may be made by those who adhere to Islamic beliefs within the setting of Qatar.
One of the most important responsibilities of a broker is to look out for the best interests of their Qatari clients. If you have any questions, please do not hesitate to send over a note.
Before participating in any kind of trading activity, a person in Qatar who is interested in opening an account with an Islamic broker is needed to first go through the procedure of having their Qatari identity verified.
Individuals who are not Muslim can submit a request for a swap-free account; however, they need to make this request before putting money into their account to have it honored.
The great majority of Islamic brokers doing business in Qatar can satisfactorily meet the needs of their customers in a maximum of two working days since this is the standard operating procedure for the industry.
If you are interested in engaging in trading activities on the Islamic market, it is recommended that you investigate the services offered by a Qatari brokerage business.
This kind of organization will provide you the opportunity to open an account that does not participate in any swap transactions.
Pained by financial indecision? Want to invest with Adam?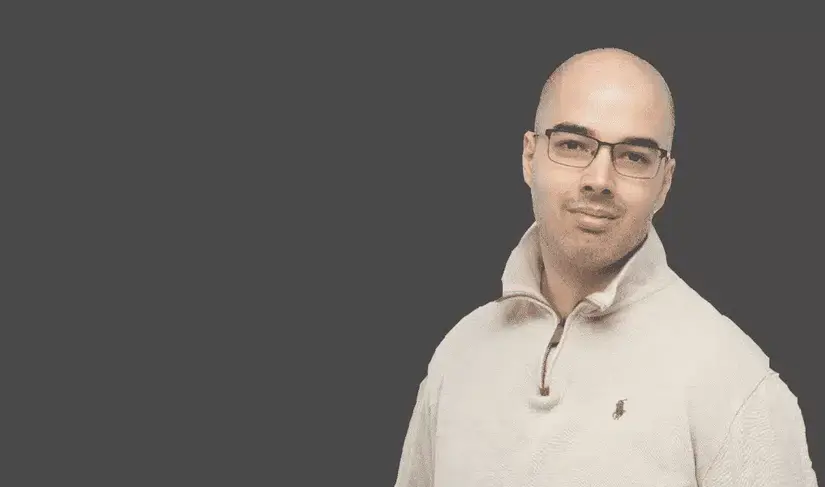 Adam is an internationally recognised author on financial matters, with over 668.8 million answer views on Quora.com, a widely sold book on Amazon, and a contributor on Forbes.