Starting a business in the United Kingdom offers an exciting opportunity to thrive in a diverse, innovative, and supportive environment. However, to embark on this entrepreneurial journey, one crucial step non-European Economic Area (non-EEA) nationals must take is securing a UK Start-Up Visa. In this comprehensive guide, we'll walk you through seven essential steps to successfully obtain your UK Start-Up Visa.
If you have any questions or want to invest as an expat or high-net-worth individual, you can email me (advice@adamfayed.com) or use these contact options.
Understanding the Basics of the UK Start-Up Visa
The UK Start-Up Visa is not just a document, but it's an opportunity that allows ambitious and driven entrepreneurs to lay the foundations of their businesses in the UK, a leading global business hub. To navigate this process efficiently, you need to grasp its basic concepts.
What is a UK Start-Up Visa?
The UK Start-Up Visa is a special immigration category designed to facilitate non-EEA nationals in establishing their start-up businesses in the UK. Launched in 2019, this visa scheme has made the UK a more accessible and attractive destination for international entrepreneurs, fostering an environment of innovation and economic growth. The primary aim of the UK Start-Up Visa is to bring fresh, innovative ideas and talent into the UK's business ecosystem, thereby enhancing its competitiveness on the global stage.
Who is eligible?
Getting a UK Start-Up Visa is more challenging than snapping your fingers. You must meet specific criteria to apply for this visa.
Applicant Criteria
Firstly, the applicant should be at least 18 years old and not be a citizen of the EEA or Switzerland. They must demonstrate their knowledge of English to at least B1 level as set by the Common European Framework of Reference for Languages. Also, the applicant should only have previously established a business in the UK if it was while holding a Tier 1 (Graduate Entrepreneur) visa.
Business Criteria
Secondly, the proposed business must fulfill three main characteristics: innovation, viability, and scalability. Innovation implies that the business plan involves a unique and original business model. Viability indicates the applicant possesses the necessary skills, knowledge, and experience to run the business successfully. Scalability signifies the potential for job creation and growth in national and international markets.
Securing an Endorsement from an Approved Body
Securing an endorsement becomes paramount before diving into the nitty-gritty of your UK Start-Up Visa application. An endorsement is not just a formality; it's a stamp of credibility and potential. But the question remains, which organization will back your entrepreneurial journey?
Choosing the Right Endorsing Body
Not every institution can provide you with the endorsement required for your UK Start-Up Visa. Recognized bodies are specifically authorized to do so. Understanding your business's nature can significantly aid in determining the best endorsing body for your needs.
Universities
Universities become prime candidates for endorsements if your business idea sprung from an academic project or has a substantial research component. Some top UK universities actively participate in the UK Start-Up Visa endorsement process, believing fresh innovations often stem from academic pursuits.
Business Endorsers
Several established business organizations in the UK are mandated to endorse applications for the UK Start-Up Visa. Their main aim? Identify and nurture businesses that could add significant value to the UK's economic landscape. They examine factors such as the potential for job creation, contribution to the industry, and more. Before approaching them, ensure you've done your homework on their criteria and past endorsement records.
Crafting a Compelling Business Proposal
Getting an endorsement for your UK Start-Up Visa isn't a walk in the park. It requires more than just a good idea—it demands a meticulously crafted proposal that underscores why your business deserves to plant its roots in the UK.
Highlighting Innovation
Innovation doesn't always mean inventing something new. Sometimes, it means approaching existing problems with fresh, more efficient solutions. Ensure your proposal showcases what sets your idea apart.
Demonstrating Viability
Your UK Start-Up Visa endorsement is about more than just a novel idea. Can your business thrive and sustain itself? Dive deep into financial projections, showcasing the robustness and sustainability of your business model.
Emphasizing Scalability
The UK aims to foster businesses that don't just start but grow exponentially. Whether you're eyeing national expansion or international horizons, your proposal should reflect these ambitions.
Evidence of Market Research
Market research is the backbone of any business proposal for a UK Start-Up Visa. It's not enough to say you believe in your idea—you must prove that your target market does too. Deep dive into demographics, consumer behavior, and competitors, clearly showing where your business fits into the UK landscape.
Preparing Essential Documentation
Every visa application demands thorough paperwork, and the UK Start-Up Visa is no exception. Proper documentation not only simplifies the process but also enhances the credibility of your application.
Documents related to the endorsement
The endorsement remains the backbone of your UK Start-Up Visa application. It's the testimony of your business's potential and commitment to the UK's economic landscape.
The Endorsement Letter
An endorsement letter acts as a recognized UK body's approval. After reviewing your business idea, this body vouches for its innovation, viability, and scalability. For your UK Start-Up Visa application, ensure that the endorsement letter:
Clearly state the endorsing body's name and contact details.
Highlights the nature of your business and its potential impact on the UK market.
Specifies the date of issuance – remember, for the UK Start-Up Visa, this letter must not be more than three months old at the time of application.
Crafting a Business Plan
While not always mandatory, including a business plan strengthens your UK Start-Up Visa application. This document should:
Offer an executive summary of your business.
Detailed market analysis, showing awareness of competitors and target audience.
Elucidate your marketing and sales strategy.
Provide financial projections and funding requirements.
Illustrate the organizational structure and team.
Personal documentation
Your documents offer insights into your background and ensure you meet the UK Start-Up Visa's eligibility criteria.
Passport and Photographs
Your valid passport is indispensable. Ensure it has a blank page for the visa and is in good condition. Alongside the passport, provide two passport-sized photographs meeting the UK's photo requirements for visa applications.
Travel History
You must document your travel history for the UK Start-Up Visa for the past five years. This includes details of trips, dates, and purposes of visits to various countries. Maintain a clear record to avoid any discrepancies.
Proof of Financial Sustenance
Demonstrating your ability to support yourself financially in the UK is vital. For the UK Start-Up Visa, this typically means showing bank statements that prove you've held a specific amount for a consecutive 90-day period. Always check the latest requirements on the UK government website or consult an immigration expert.
Demonstrating Adequate Financial Support for Your UK Start-Up Visa Application
Ensuring financial stability is pivotal in the UK Start-Up Visa application process. The UK government and endorsing bodies want to ensure you can sustain yourself in the country without relying on public funds. While seemingly daunting, this requirement is straightforward once you understand its specifics.
Required Funds for the UK Start-Up Visa
Every UK Start-Up Visa applicant must show proof of their financial sustenance. This isn't just a mere formality. It's a way to guarantee that you can focus on your entrepreneurial journey without financial distractions.
How much do you need?
The exact amount you need to show varies based on several factors. The most significant factor is the size of your family. For example, if you're applying solo for the UK Start-Up Visa, the requirement might be less than if you bring dependents.
The 90-Day Rule
It's crucial not just to have the funds but to maintain them. You need to hold the necessary amount in your bank account for at least 90 consecutive days before sending off your UK Start-Up Visa application. This rule prevents applicants from temporarily borrowing funds to show financial solvency.
Proving Source of Funds for the UK Start-Up Visa
Transparently showcasing where your funds come from is just as crucial as having them. The UK Home Office scrutinizes financial sources to prevent illicit funds from entering the country.
Bank Statements – The Primary Proof
Your bank statements will be the primary documents you'll rely on. They must indicate your name, the bank's name, and consistent balances over the required period. If you've recently opened a new account or shifted funds, ensure that the statements from all relevant accounts accompany your UK Start-Up Visa application.
Third-party Support – What's Needed?
If someone else, like a family member or a benefactor, supports you, the application process gets more intricate. You need a letter from them stating the nature and intent of their support. This letter should provide details about their relationship with you, their supporting amount, and their commitment duration. Additionally, they must provide their bank statements, paralleling the rules above, to further prove the legitimacy of their funds for your UK Start-Up Visa.
Navigating the Application Process
Entering the UK with a Start-Up Visa is an enticing opportunity for budding entrepreneurs. While the UK Start-Up Visa application process might seem intricate, following a structured approach can ensure that you navigate it seamlessly.
Steps to Apply
Acquiring a UK Start-Up Visa requires you to follow certain predetermined steps diligently:
Online Application Submission
Begin your journey by visiting the UK government's official website. You will find the dedicated portal for the UK Start-Up Visa application here. Fill out the necessary details with utmost precision, ensuring that all the provided information aligns with your documents. Once you successfully submit your online form, you'll receive a confirmation, moving you onto the next process step.
Scheduling a Biometric Appointment
After completing the online application, you need to book a biometric appointment. This step verifies your identity. At this appointment, officials will capture your fingerprints and photograph. Remember, the location of your biometric appointment largely depends on your current residence. For instance, if you're outside the UK, you'll visit a visa application center in your home country. If you're inside the UK and switching or extending visas, you'll use the UK Visa and Citizenship Application Services (UKVCAS).
Common Pitfalls to Avoid
While the UK Start-Up Visa application process is systematic, applicants often make avoidable mistakes. Staying aware of these common pitfalls can significantly enhance your chances of approval.
Incomplete or Inaccurate Documentation
The biggest and most common pitfall is submitting incomplete or incorrect documents. Double-check every paper you include with your UK Start-Up Visa application. Remember, each document serves as evidence for your eligibility. Any inconsistency or missing documents can raise red flags.
Ambiguous Business Proposal
When you apply for a UK Start-Up Visa, your business proposal acts as the centerpiece. An unclear or vague business idea reduces your chances of getting an endorsement. Ensure your proposal outlines your business idea clearly, demonstrating its innovation, scalability, and viability. Keep your proposal well-structured, concise, and free from jargon.
Ignoring Endorsement Criteria
Endorsement from an authorized body is pivotal for the UK Start-Up Visa. In their rush or oversight, some applicants might not align their business proposal with the specific criteria of their chosen endorsing body. Always tailor your proposal according to the endorsing body's guidelines.
Not Preparing for Interviews or Follow-ups
While only some UK Start-Up Visa applicants undergo an interview, you should always prepare for one. Sometimes, the endorsing body or the visa officials might have queries about your application. Having crisp and clear answers ready can demonstrate your genuine intent and business acumen.
Visa Fees and Healthcare Surcharge for the UK Start-Up Visa
Embarking on the journey of obtaining a UK Start-Up Visa isn't just about meeting the criteria and waiting for approval. Financial preparation is equally essential. The costs associated with the UK Start-Up Visa are twofold: the visa fee and the Immigration Health Surcharge (IHS). Understanding these can better equip you for a smooth application process.
Breakdown of Visa Fees for the UK Start-Up Visa
The UK Start-Up Visa application process involves a structured fee system, ensuring transparency and clarity for all applicants.
Base Application Fee
The UK Start-Up Visa has a standard application fee that every applicant must pay. This fee covers the basic processing of the application and varies based on where you apply from – outside or inside the UK. As of my last update, this fee is approximately £363 for applications from outside the UK, but it's essential to check the latest rates on the UK government's official website.
Premium Services
The UK Start-Up Visa application offers optional premium services for those in a hurry or who want to ensure a smoother process. These might include faster processing times, priority services, or even the assistance of a dedicated caseworker. Each service has its associated costs, so you must factor them into your budget if you opt for them.
The Immigration Health Surcharge (IHS) for the UK Start-Up Visa
Healthcare is a significant factor when moving to a new country. The UK recognizes this and integrates healthcare accessibility into the visa application process.
Calculating the IHS
The IHS fee provides UK Start-Up Visa holders access to the UK's National Health Service (NHS). The surcharge amount depends on the visa's duration. As of my last training cut-off in September 2021, the IHS for the UK Start-Up Visa stood at approximately £624 per year. However, always consult the official UK government site for the most up-to-date rates.
Benefits of the IHS Payment
Once you pay the IHS as part of your UK Start-Up Visa application, you get comprehensive access to the NHS, similar to a UK resident. This means you can utilize a vast range of healthcare services, from general practitioner appointments to emergency treatments, without incurring additional costs.
Post-Approval: Transitioning to the Innovator Visa
Once you've succeeded in establishing your business with the UK Start-Up Visa, the next significant step could be transitioning to the Innovator Visa. The Innovator Visa caters to more established business professionals who've passed the start-up phase.
Criteria for transitioning
Transferring from a UK Start-Up Visa to an Innovator Visa requires meeting certain key criteria.
Demonstrating Business Progress
The Home Office requires evidence that your business has shown substantial progress since you received your UK Start-Up Visa. This might mean displaying increased revenues, job creation, or successful product launches. You must illustrate that your business is on a clear path to continued success.
Meeting Endorsement Criteria
Maintaining the endorsement of your endorsing body is vital. You'll need to demonstrate that you've been actively involved in the business and have achieved the milestones in your business plan. Essentially, the endorsing body needs to be confident in your business growth and innovation to continue supporting your stay in the UK.
Benefits of the Innovator Visa
Transitioning from a UK Start-Up Visa to an Innovator Visa has several enticing benefits.
Longer Duration
The UK Start-Up Visa has a validity of 2 years. But with an Innovator Visa, you can stay in the UK for three years and apply to extend it for an additional 3-year period. This longer duration provides more security and allows for more sustained business development.
Pathway to Settlement
The most exciting benefit of the Innovator Visa is its potential to lead to settlement in the UK. After you've held an Innovator Visa for at least three years, you may be eligible to apply for Indefinite Leave to Remain (ILR). This allows you to settle permanently in the UK, offering an enormous incentive for ambitious entrepreneurs who started their journey with a UK Start-Up Visa.
How to apply for the transition
When you're ready to transition from a UK Start-Up Visa to an Innovator Visa, you must apply online, pay the visa fee, and provide a new endorsement letter along with updated documentation about your business's progress. Remember to carefully review all requirements to ensure your transition application process is seamless and successful.
Transitioning from a UK Start-Up Visa to an Innovator Visa is a significant step that could elevate your business to new heights and solidify your future in the UK.
Pained by financial indecision? Want to invest with Adam?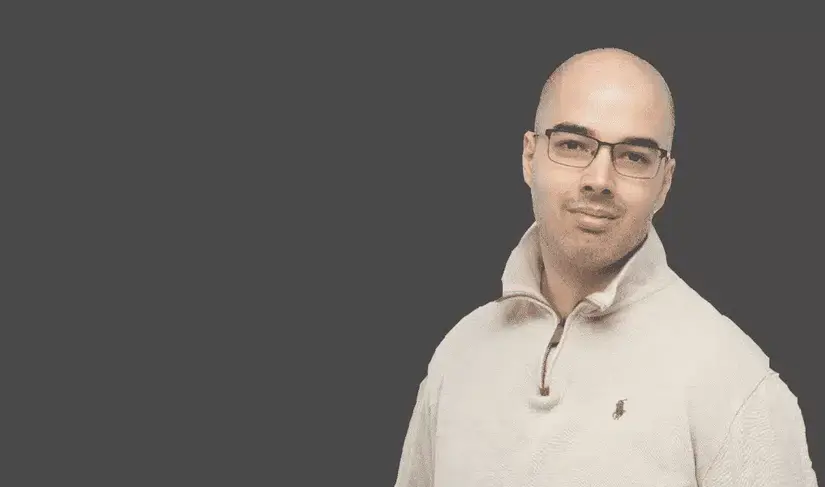 Adam is an internationally recognised author on financial matters, with over 666.9 million answer views on Quora.com, a widely sold book on Amazon, and a contributor on Forbes.