The best banks in Argentina are known for their unwavering stability, dependability, and forward-thinking approach.
These financial institutions provide an extensive array of financial solutions and services to cater to the needs of both individuals and enterprises.
Argentina's thriving economy boasts a wide range of industries, and its banking sector is a crucial contributor to the country's economic expansion and progress.
In response to evolving client demands, these financial institutions have successfully integrated digital technologies into their operations, offering a range of accessible and user-friendly banking services.
The bests banks in Argentina are strategically positioned to bolster the nation's economic expansion by extending credit to enterprises, streamlining global trade and investment, and aiding individuals and households in efficiently managing their finances.
This feature delves into the pivotal role played by Argentina's leading banks in driving the country's economic growth, highlighting their distinctive attributes that distinguish them from other financial institutions.
If you want to invest as an expat or high-net-worth individual, which is what I specialize in, you can email me (advice@adamfayed.com) or use WhatsApp (+44-7393-450-837).
In general, we believe international banks are safer than those based in Argentina.
Economy of Argentina
Argentina's economy is second only to Brazil's among the countries of South America. Argentina is a middle-income developing nation with a highly educated populace, a diverse industrial base, and an agricultural economy that relies heavily on exports.
Argentina, a country in South America, has a lot of money. However, the expansion of its economy has been somewhat sporadic throughout the course of its history, alternating between times of booming prosperity and crippling recession ever since the second half of the twentieth century.
Since then, poverty and economic inequality have worsened dramatically. However, around the turn of the century, Argentina's GDP per capita was among the highest in the world.
It was above the levels in France and Italy and on par with those in Canada and Australia.
In 2018, the Argentine peso lost more than half its value, dropping to about 38 pesos to one dollar by year's end. Since then, the IMF's stand-by program has been there to protect it.
After Brazil, Argentina has the continent of South America's second-largest national economy.
Argentina is a developing nation with a population that has a high level of education, a broad industrial base, and an agricultural economy that is focused on exportation.
You can't go wrong if you want to retire in Argentina, especially with it's beautiful cities where you can spend your retirement.
Argentina has tremendous natural resources. However, its economic development has typically been somewhat irregular, with periods of fast expansion interspersed by significant recessions, particularly since the late 20th century. The most recent of these deep recessions occurred in the year 2009.
Since then, poverty and uneven distribution of income have both seen significant increases. Despite this, Argentina's GDP per capita was among the highest ten in the world at the turn of the century.
It was superior to France and Italy and was on par with Canada and Australia in that regard.
Over fifty percent of the Argentine peso's worth was wiped out in 2018, bringing its exchange rate down to around 38 pesos to one dollar.
Since that year, it has been included in the International Monetary Fund's stand-by program.
Argentina is one of the main economies that makes up the G-20, and the FTSE Global Equity Index (2018) classified it as an emerging market.
As a consequence of Argentina's prolonged and harsh capital controls, however, the country was categorized as a distinct market by MCSI in the year 2021.
In the early part of the twentieth century, Argentina dominated the global export markets for grain, flax, and cattle. The restriction of foreign trade during the Great Depression of the 1930s was one of the many ways in which the economy suffered serious damage.
Despite this, the government's encouragement of the growth of industry diverted investment away from agriculture, which resulted in a significant reduction in the amount of food produced.
Fruits and vegetables, oilseed crops such as soybeans and sunflowers, and industrial crops such as cotton and sugarcane have grown their share of overall agricultural production. This occurred at the cost of the main grain crops, whose market share shrank.
On the other hand, Argentina continues to be one of the world's leading producers of agricultural goods.
The Banking Sector In Argentina
Argentine banking was founded on public sector banks, but the private sector now holds more deposits than the public sector did in December 2012, bringing the total to over 120 billion dollars.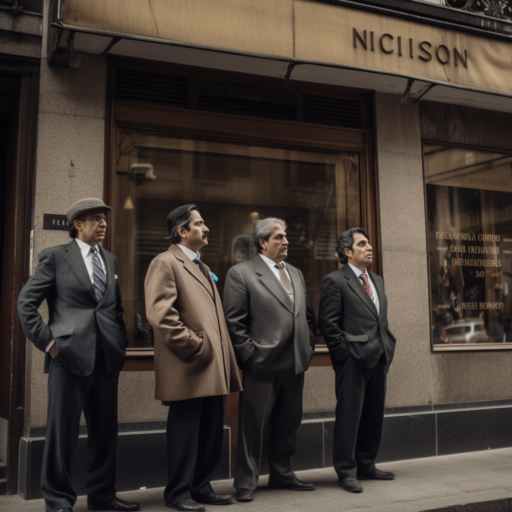 Around sixty percent of savings and loans are held by private sector banks, which represent eighty active institutions spread across more than four thousand locations. In addition, there are an equal number of indigenous and foreign-owned banks in the nation.
On the other hand, the Banco de la Nación Argentina, which is a state bank, has been Argentina's biggest bank for a very long time. At the moment, this institution accounts for 30% of all deposits and 5% of its lending portfolio. However, you should not confuse it with the Central Bank.
Throughout the decade of the 1990s, Argentina's monetary system had a period of development and improvement.
As a direct consequence of this, the amount of money kept in deposit accounts climbed from less than $15 billion in 1991 to more than $80 billion in 2000, while the amount of credit that was still due doubled to over $100 billion.
When the Argentine peso lost the majority of its value in 2002, countless borrowers found themselves in a position where they were unable to keep up with their payments since the banks lent and received deposits mostly in U.S. dollars.
Because of this, the percentage of delinquent accounts came dangerously close to going above 37%.
After Economy Minister Domingo Cavallo placed a near-freeze on cash withdrawals at the beginning of 2001, more than a fifth of all deposits were cashed out by the end of the year.
One year later, the restriction was withdrawn, and it was met with calm acceptance, but not without some bitterness due to the fact that these money were not delivered at their full value in United States dollars.
Others fared much worse, as the owners of the now-defunct Velox Bank were found guilty of defrauding their clients of as much as $800 million.
The extent of Argentina's credit is still very limited. However, since 2004, annual lending has climbed by 40%, while the percentage of delinquent loans has plummeted to less than 2%.
When compared to global averages in real terms, the amount of private sector loan that is now outstanding is still much lower than it was in 1998.
Inflation and international unpredictability have had an effect, but it has quickly returned to typical levels.
The prime rate stayed over 20% during much of 2009, but since the beginning of 2010 it has been fluctuating between 15% and 17%.
9 Best Banks In Argentina
1. Central Bank of Argentina
On May 28th, 1935, the country's Currency Board was dissolved and the Central Bank of Argentina (BCRA) was established in its stead. Since then, it became one of the best banks in Argentina.
The aim of the Central Bank is to promote monetary and financial stability in addition to economic development that is socially fair.
The value of Argentina's foreign currency reserves is expected to be around $52 billion as of March of 2017.
The Monetary and Banking Reform Act of 1935 led to the establishment of the Central Bank of Argentina (BCRA) as a hybrid organization consisting of both the public and private sectors.
It was responsible for collecting foreign reserves, supervising the banking system, issuing notes and coins, regulating the number of loans and money, managing the number of loans and money, and serving as the government's financial agent.
As a direct consequence of this, the monetary authority was granted the capacity to act as a lender of last resort and to undertake countercyclical measures in order to dampen the effects of cyclical fluctuations in the economy. Between the beginning of 2008 and the beginning of 2012, the Central Bank's foreign currency reserves fluctuated between $47 billion and $50 billion.
This reduction may be attributed to two major contributing factors:
Current account deficits of $5 billion per year, driven by a reduction in item trade surpluses and an increase in spending by Argentine tourists in other countries.
In 2013, total interest payments on bonds owned by foreign investors amounted to $7 billion. In spite of the pointlessness of the foreign currency restriction system, these were significantly loosened in January of 2014.
2. Banco de la Nación Argentina
On October 18, 1891, the Banco de la Nación Argentina (Bank of the Argentine Nation) was formed so that the nation's economy could recover from the Panic of 1890 and become more stable. Because of this, this bank is regarded as one of the best banks in Argentina.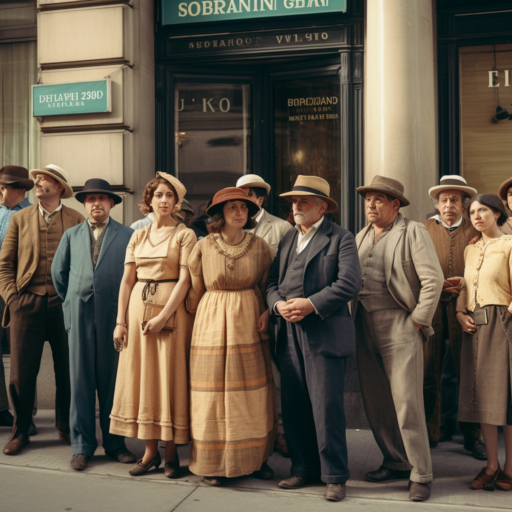 In the early years of its existence, it became a key source of financing for agricultural smallholders. Subsequently, it became a source of financing for commercial and industrial firms, as well as for the management of a variety of public sector activities.
In spite of this, the reputation of the financial institution suffered when it was uncovered in 1994 that the board of directors had solicited bribes from IBM in order to secure the company's services in the provision of computing and communication devices. During that time period, this issue caused a significant political stir.
Banco de la Nación Argentina (BNA) is Argentina's biggest bank in terms of total assets and deposits.
It has around 17,700 employees, 640 locations, and 2,750 automated teller machines (ATMs) to meet the needs of individuals, corporations, and small and medium-sized enterprises (SME). BNA's total assets are valued at AR$2.9 trillion, while its deposits are valued at AR$2.3 trillion.
3. Grupo Financiero Galicia
It is a financial services holding company that was established on September 14, 1999 by the Braun, Escasany, and Ayerza families with the intention of concentrating their ownership shares in Banco Galicia and the subsidiaries of that firm.
It was founded under the administration of the Argentine Republic, and its headquarters are located in the city of Buenos Aires. The Grupo Financiero Galicia S.A. is the country's second-largest financial institution, and it has more than 500 branches and points of sale.
In addition, this financial institution is the most important credit card provider in Argentina, with over 14 million credit cards in circulation, 8.7 million of which are Tarjetas Regionales cards (Naranja X). Thus, it is one of the best banks in Argentina.
Banco Galicia, the major subsidiary of the Group, is ranked third in terms of deposits and second in terms of loans among private banks in the country. Both of these rankings come from the Financial Stability Report. As of the 30th of June in 2021, the entire assets of the corporation amounted to ARS 1.343 trillion, which is equivalent to around $14 billion.
The bank has been in business for more than 110 years and provides a wide range of financial services to customers throughout Argentina.
Their total capital stock is comprised of 1,474.7 million shares, 1,193.5 million of which are Class B shares, each of which is entitled to one vote, and 281.2 million of which are Class A shares, each of which is entitled to five votes.
They focus on achieving effective resource management in order to have a positive impact in terms of economic, social, and environmental repercussions. This helps us to guarantee the long-term profitability of the business and produce a positive influence on the environment.
The bank has more than 9,000 partners who are committed to making people's and companies' day-to-day lives easier by being more adaptable, digital, and personal.
Encourage sustainable management that is based on moral and ethical principles that impact how partners behave and are reflected in forward-thinking policies, practices, and projects that pertain to social and environmental investment.
4. Banco Santander Río
Banco Santander Argentina is one of the best banks in Argentina. It is a financial services provider and a commercial bank. It is a part of the Santander Group and has its headquarters in Cantabria, which is situated in Spain.
It is the biggest privately owned bank in Argentina and the third largest bank overall in Argentina. Its headquarters are located in Buenos Aires. Its banking operations are the third largest in Argentina.
The Argentine Central Bank ranks Banco Santander Rio S.A. as the country's third-largest bank in terms of assets, making it the second-largest bank in Argentina in terms of private sector deposits and loans.
As of the 30th of June in 2020, Santander Rio announced that their total assets were $12.6 billion, while their loans were $5.6 billion.
Buenos Aires serves as the location for the bank's main office, which is one of its approximately 9,000 workers. It has been ranked as the finest consumer digital bank in Argentina by the publication Global Finance.
The bank is consistently ranked well among competitors in the areas of transactional services, cash management, foreign trade, and payment systems.
In addition, a significant player in the public markets for securities and exchanges for monetary value. Getting money out of Argentina is made easy by Banco Santander.
5. Banco Provincia
The Bank of the Province of Buenos Aires, or Banco Provincia as it is more often known, is a bank in Argentina that is owned by the public and is the second-largest financial institution in the country in terms of the value of its assets and deposits. As such, it is one of the best banks in Argentina.
Along with the growth of the Argentine economy, the bank extended its operations. After the economic practices of the dictatorship had left the country's economy afflicted by a prolonged issue with foreign debt and overall malaise in the 1980s, it was essential in giving employers and local governments with a lifeline, and it played a pivotal role in doing so.
When measured in terms of total assets, Banco Provincia ranks as the nation's fourth-largest financial institution. When it was established in 1822, this banking institution was pioneered in both Spanish America and Argentina.
It is a bank that is sold on public exchanges and has a large branch network that is dispersed among 135 municipalities in the Province of Buenos Aires and the City of Buenos Aires.
In addition to this, it maintains representative branches in Panama City, Santiago (Chile), and Madrid. In addition to locations in Sao Paulo, Brazil, and Grand Cayman, located in the Cayman Islands (Spain), this company also has locations in other countries.
6. Banco Macro
Mario Brodersohn, Alito Guadagni, and José Dagnino Pastore founded Financiera Macro in 1976. The brokerage firm's primary area of expertise is in arbitrage. In 1985, a competitor in the arbitration industry named Jorge Brito purchased the organization.
When Banco Macro was given license to operate as a commercial bank in 1988 by the Central Bank of Argentina, it became the first company to participate in the Argentine corporate bonds market. On the other hand, up to the year 1995, it operated as a wholesale bank.
During this whole period, the company's primary business emphasis was on investments in the money market, dealing in corporate and government bonds, and providing financial services to firms of a medium- to large-scale.
When it comes to deposits and loans, Banco Macro is ranked sixth among privately held banks in Argentina that are owned by Argentines themselves.
Banco Macro S.A. is Argentina's sixth-largest bank in terms of assets among the best banks in Argentina.
It has a countrywide network of 460 branches and more than 1,570 automated teller machines, and it employs around 8,500 employees throughout the country.
Banco Macro is the only financial institution present in each of the 183 municipalities. The market value of the bank's stock as of the 31st of March, 2022, was $1.1 billion, and its shares are listed on both the New York Stock Exchange and the Buenos Aires Stock Exchange.
7. HSBC Bank Argentina
HSBC Argentina is one of the most successful providers of financial services in the country. Hence, one of the best banks in Argentina. The company was established in 1997 and now has 140 sites and 4,000 employees.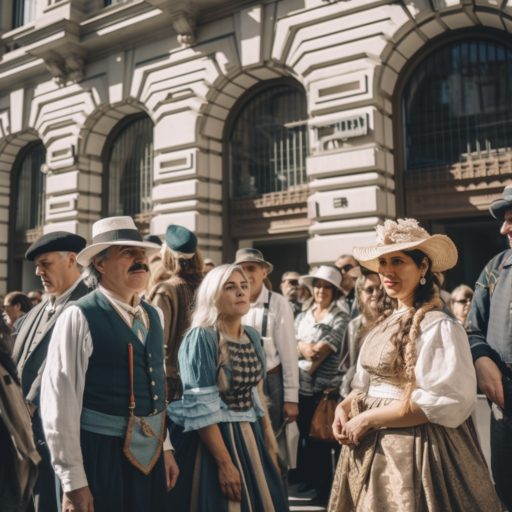 As a result of the implementation of reforms, several opportunities will reveal themselves in Argentina. As a result, multinational corporations should make use of this transitory phase to do market research and create connections.
The HSBC Bank Argentina S.A. branch is the primary operational entity for HSBC in Argentina. The nation's seventh-largest bank provides its almost 1.2 million clients, who fall into the categories of commercial, corporate, and consumer banking with a full spectrum of banking and financial products and services.
HSBC Bank is consistently ranked among the top 10 banks in Argentina. It offers a diverse selection of products and services to its more than 1.2 million clients, and it has 4,000 workers.
In addition to savings and checking accounts, it provides a variety of additional financial services such as loans, credit and debit cards, foreign commerce, insurance, treasury management, investments, and so on. The HSBC Group, which is headquartered in the United Kingdom, is the most important banking corporation in the whole globe.
8. Banco Ciudad
The Bank of the City of Buenos Aires, sometimes referred to as Banco Ciudad, is a municipal commercial bank established in Argentina that is owned by the public and operates in the commercial sector. It is one of the best banks in Argentina.
It was established on May 23, 1878, as part of Monte de Piedad, with the primary goal of combating usury in the city. This was accomplished principally via the provision of loans at interest rates that were lower than those offered by the market.
The bank rose to prominence as a key provider of finance for small businesses and provided assistance for home construction in disadvantaged communities.
In 1947, the city purchased property in the downtown area on the enormous Nueve de Julio Avenue with the intention of constructing municipal buildings there. A significant branch was established there not long after the building was finished being constructed in 1961.
The commercial loan operation of the bank was expanded thanks, in part, to these and other new branches. Its current name was chosen in reaction to rising competition from the Bank of the Province of Buenos Aires, which led to the establishment of this bank.
Banco Ciudad, which is controlled by the government and provides financial services to people, small and medium-sized enterprises, and significant corporations, is comprised of around sixty branches, twenty annexes, and ten credit boutiques.
Banco Ciudad is Argentina's ninth-largest bank when measured by both its assets and deposits. In addition, it has the highest credit ratings of all the Argentine banks that are owned domestically.
9. Banco Patagonia
Banco Patagonia, an Argentine commercial bank, with its administrative headquarters located in the city of Buenos Aires. This bank is one of the best banks in Argentina.
More than 775,000 clients are now being served by the organization, which caters to individuals in addition to small and medium-sized enterprises.
The brokerage business that would later become known as Banco Patagonia was established in 1976. After making its debut in the automobile financing industry in 1987, the company became known as Banco Mildesa two years later in 1988.
After purchasing the freshly privatized Banco de Ro Negro in 1996, Mildes grew and, in the year 2000, assumed the name Patagonia after the latter region.
At the 15th Annual Fortuna Awards for the Best and Largest Companies, which took place in July 2019, Banco Patagonia was awarded the distinction of Best Bank.
Banco Patagonia is the tenth biggest bank in Argentina when measured in terms of its assets, loans, and deposits. It provides services to over 790,000 customers and has over 3,360 staff members, 600 ATMs, and 200 branches. Provincia de Rio Negro (3.2%) and Banco do Brasil S.A. (80.4%) jointly control Banco Patagonia.
Banco Patagonia is regarded as the most trustworthy financial institution in Argentina by the global finance publication Global Finance.
Pained by financial indecision? Want to invest with Adam?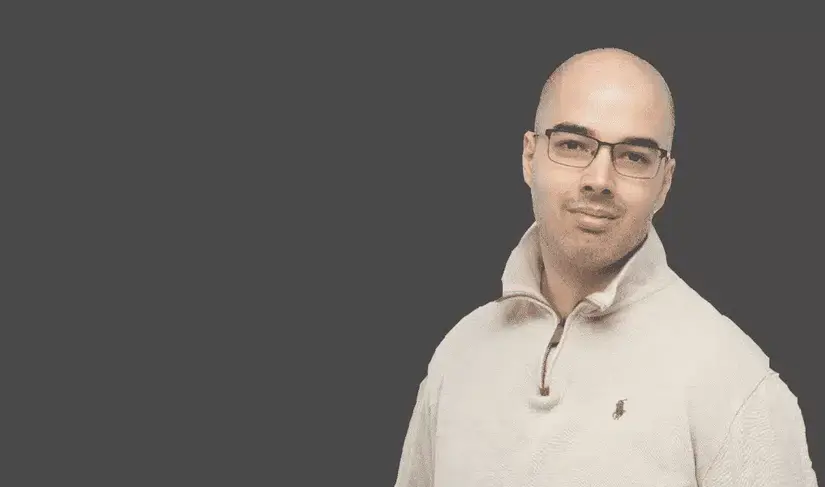 Adam is an internationally recognised author on financial matters, with over 693.5 million answer views on Quora.com, a widely sold book on Amazon, and a contributor on Forbes.