9 Best International Schools In Dubai
If you are looking to invest as an expat or high-net-worth individual, which is what I specialize in, you can email me (advice@adamfayed.com) or WhatsApp (+44-7393-450-837).
Introduction
There are probably a lot of questions on your mind if you're thinking about moving to Dubai with your family such as "what are the best international schools in Dubai", especially if you have young children.
The schools listed below are considered to be among the best international schools in Dubai.
They offer a curriculum that is internationally recognized and accredited, have received the Knowledge & Human Development Authority's (KHDA) highest rating of "Outstanding," and are conveniently located near some of Dubai's most affluent neighborhoods.
9 Best International Schools in Dubai
1. American School of Dubai
One of the top not-for-profit American schools and best international schools in Dubai, The American School was founded in 1966 and is widely regarded as such. Given that it accepts students from more than 70 different countries, the school is incredibly diverse.
The majority of the teachers at this school are Americans. A staff-to-student ratio of 1:10 is achieved by the school's total of 188 teachers and 53 teaching assistants. KG1 through grade 12 are currently served by the ASD, which has received approval from the US Middle States Association.
Students who successfully meet the requirements for admission, including evaluations in a variety of forms that depend on grade level, are admitted to the school with the approval of the ASD Admissions Committee.
The school places a lot of emphasis on academic achievement and typically encourages students to work at a level one year above a qualified US-based school.
A 23-acre, 1 million square foot, wireless, and cutting-edge facility is offered by The American School of Dubai. In 2010, the building of the facility was finished.
The facilities at this school include 100 classrooms, a 630-seat performing arts theater, a dance studio, indoor and outdoor running tracks, two libraries, a high climbing wall, a field house, a natural garden, regulation soccer fields, additional playing fields, and play zones, a fantastic fitness center, two 25-meter swimming pools, six tennis courts, and two excellent cafeterias.
On one side of this school's campus are the KG and Elementary segments, which have their own special amenities like a large library, a sports arena, and enormous swimming pools. On the opposite side are the main administration building, the Middle and High School segments, and fantastic sporting facilities.
Students are truly able to explore and follow their passions thanks to its fascinating facilities. Academically speaking, this Dubai school using a US curriculum emphasizes important subjects while also providing students with a wide range of electives. Students who are enrolled in grades 10, 11, and 12 have encouraged others to apply for Advanced Placement (AP) courses.
Despite being built as a community school that is independent and not for profit, the facilities indicate that tuition is still high because of operating expenses. As one of Dubai's most expensive schools, The American School of Dubai is well-known.
The annual tuition at the school is between AED 56,000 and AED 82,581 for Grades 1 through 12. It is AED 59,255 for Pre-KG, AED 64,683 for KG1, and AED 64,683 for KG2. On the other hand, utilities and routine maintenance are paid for separately from the annual AED 12,984 facility fee, which is only used for the facility's annual operation.
Visit the official website of American School of Dubai here.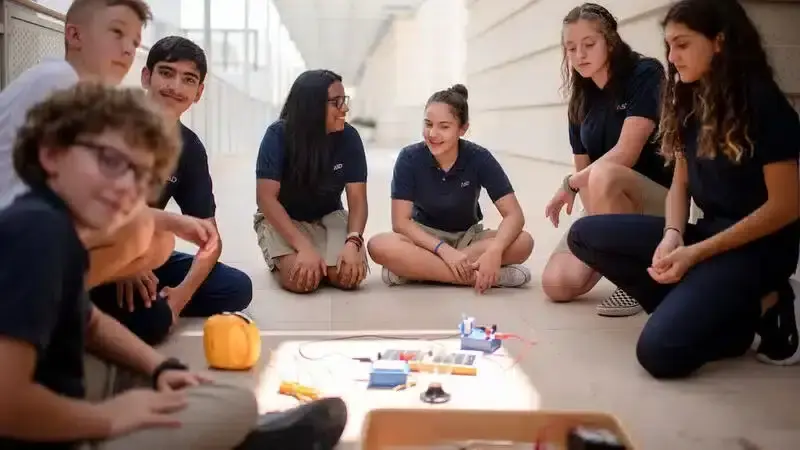 2. Cambridge International School
It was founded in 1983 to become the Cambridge International School (CIS). The school is a reputable institution with affordable tuition in Dubai. It is one of the best international schools in Dubai.
The student body at the Cambridge International School is made up of people from over 56 different countries. 52% of the students at the school are Indian, with 17% coming from Pakistan, 17% from Sri Lanka, 7% from Egypt, and 3% from the Philippines.
Considering that the Primary section only has over 1,250 students and the Secondary section only has 1,466 students, you must definitely keep in mind that these percentages are extremely high for an inner-city school.
Most year groups have between four and six classes, but, unexpectedly, there are more classes in secondary school, demonstrating unequivocally that student enrollment is significantly higher at this particular level.
The Cambridge International School's facilities are divided into two distinct sections, each of which has a separate entrance and covers a space of 200,000 square feet.
Wi-Fi is available both inside and outside of classrooms, and there are 120 interactive smartboards. There are also four advanced science labs, an IT lab, robotics, a central library, a coffee lounge for students over 16, a Mac suite for media studies, a drama studio, and a radio and television station.
At this outstanding institution, there is a medical clinic and an auditorium with 850 seats. A multipurpose EYFS indoor and outdoor learning area, an indoor pool, a small-sided soccer field, a large-sided football field, and outdoor tennis and basketball courts are among the sports and facilities available outside.
For a school with a curriculum based on the UK, the tuition fees are very reasonable. The cost of the school's tuition varies greatly depending on the year group, from AED 22,000 annually for the FS grades to AED 25,000 to AED 27,000 for Primary, and AED 30,000 to AED 34,000 for Years 7 to 13.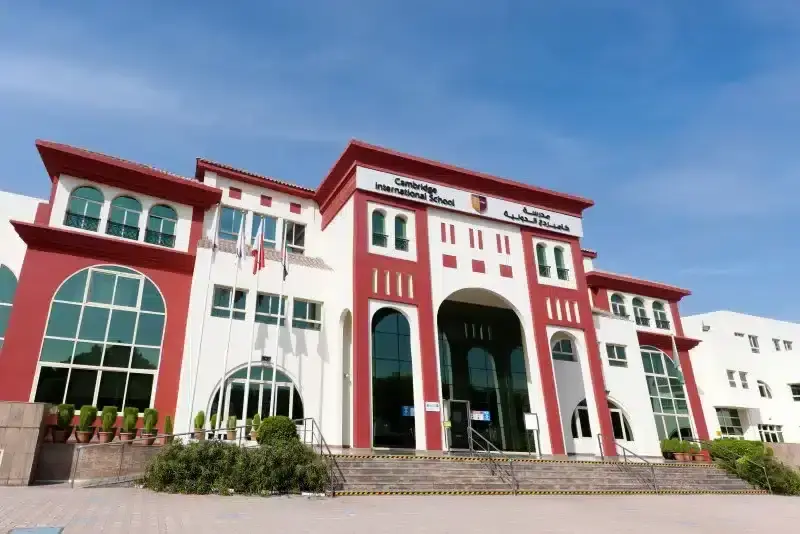 3. Clarion School Dubai
The Clarion School, which opened its doors in 2016, is another institution on our list of the top international schools in Dubai. The top-tier American curriculum school is Clarion.
In order to give students a solid foundation right away, their unique program uses progressive learning and focuses on STEAM (Science, Technology, Engineering, Arts, and Math). As a result, this aids in their proper upbringing and helps them become proud and healthy adults. The fact that students at Clarion School Dubai graduate with a High School Diploma and have the option to enroll in the IB Diploma Program in Grades 11 and 12 is another noteworthy aspect of the school.
Nearly all of the 34 highly qualified teachers who instruct the students are Americans, and 15 teaching assistants provide assistance. The Clarion School in Dubai bases its curriculum on the Common Core + 15 standards of New York State.
One of the most attractively designed schools in Dubai, according to parents, is the Clarion campus. This school has a design that resembles a cross between a sizable ultramodern family home and a chic art gallery. It is surrounded by a sizable outdoor area that is landscaped and used for play and uses many natural materials.
With an indoor pool and a sizable multipurpose gym, the facilities are regarded as excellent. The classrooms are quite roomy and held outdoors in the significantly cooler months, providing a sizable, natural area for learning.
Outdoor learning areas extend into spacious hallways, assisting students in looking for opportunities for a variety of learning centers and face-to-face instruction. With a variety of multimedia features to support and expand independent learning, the Clarion library is a true source of pride for the school.
Due to its innovative teaching methods, investment in talented faculty members, and policy of having two teachers in each classroom, the school's tuition is regarded as being in the premium plus range.
AED 43,000 is the starting price for Pre-KG, and AED 55,000 and AED 64,500, respectively, are the next two grades. The verified fees for grades one through five are AED 76,500, and the verified fees for grades six and seven are AED 57,375. Siblings also receive a 10% discount, which is another important point to note.
4. Deira International School Dubai
Established in 2005, Deira International School (DIS) was recognized as a top-notch institution and one of the best international schools in Dubai.
With more than 80 different nationalities represented among the students currently enrolled at this school, there are currently about 1,600 of them. 14% of the students at the school are local Emiratis.
A teaching staff of 182 people, along with an additional 47 teaching assistants, can instruct students. According to the Deira International School Dubai, its students treat one another with respect and tolerance, which promotes a joyful and healthy learning environment.
The students are important to the school, and it wants them to excel academically and develop their social skills. In addition, the parents are consulted by the school, and their input is obtained.
Located in the center of Dubai Festival City, Deira International School has a campus that is 80,000 square meters in size.
An interactive media center, libraries, cutting-edge science labs, an IB center, a section dedicated to business studies, music rooms, design and technology classrooms, drama studios, outdoor swimming pools, sports halls, and expansive sports fields are among the school's amenities.
The cost of attending a private school is high today. The cost of attending the school has been steadily rising each year, sometimes even exceeding them. The cost of tuition begins in Early Years at AED 39,938, rises to AED 56,466 in Year 7, and then reaches AED 80,465 in Years 12 and 13.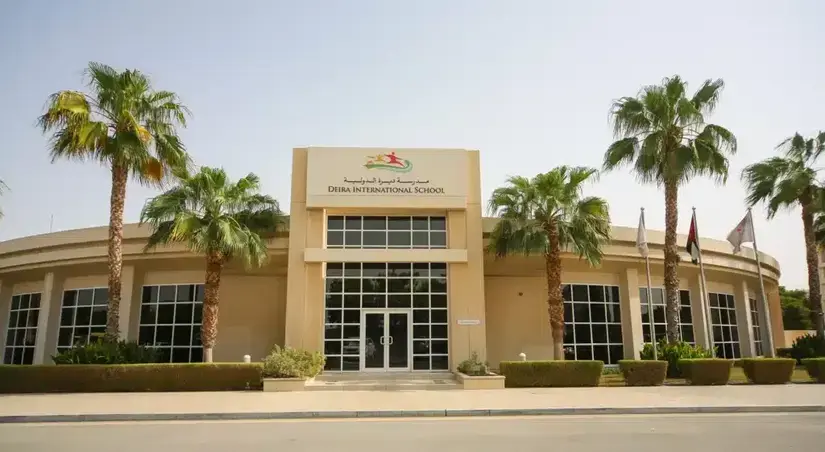 5. GEMS Dubai American Academy
One of the Top American schools and best international schools in Dubai, GEMS Dubai American Academy is without a doubt the most successful US curriculum school you can find.
The only school to receive an "Outstanding" rating since 2011 is GEMS Dubai American Academy, which has 2700 students and more than 450 highly qualified faculty members. It is also one of Dubai's top schools for the American curriculum.
Classes for kindergarten through second grade are located on the ground floor, grades 3-5 are located on the first floor, grades 6–8 are located on the floor above that, and grades 9–12 are located on the top floor.
The building is well-organized across its four floors. High school students have access to a lounge and separate study space at the top of the building that, surprisingly, they designed themselves. Students have access to facilities for performing arts, sports, science, and expansive technology in a beautiful setting.
A 50-meter Olympic pool, a sizable gym, a 400-meter running track, and playing fields are just a few of the stunningly advanced amenities on the school's expansive campus. Additionally, there are advanced science labs for all grade levels and studios for 2D and 3D art as well as a ceramics/kiln room and a darkroom for photography in the visual arts department.
The school recently relocated to Al Barsha and is recognized as one of the best schools there, ensuring that students have access to the best facilities.
The International Baccalaureate Diploma is also available for Grades 11 and 12, for students who wish to go above and beyond.
The tuition is regarded as being at the upper end of the scale, with KG1 and KG2 fees of AED 61,190 and KG1 to KG12 tuition of AED 86,260, respectively. In addition to paying a deposit of AED 10,000 upon receiving a place offer, new students must also pay a separate registration fee of AED 500, which will later be used to offset the first year's tuition costs.
6. Dubai British School
Boys and girls between the ages of three and eighteen are welcome to enrol in the Dubai British School, which offers instruction in accordance with the English National Curriculum. Currently, 1,171 students attend the British school in Dubai.
The needs and education of the students are being taken care of by 84 full-time qualified teachers, including the principal and senior leadership staff. A doctor, a guidance counsellor, and two nurses are among the 30 teaching assistants who work full-time at the school.
The school places a strong emphasis on educating kids to the highest standards possible while also offering them a variety of enjoyable ways to carry out the required educational procedures.
Even though the campus where the school is located is relatively small and there isn't much outdoor space, the school has made excellent use of what little space there is. A space is available in the basement for performing arts-related activities in addition to the main teaching block's three floors of space.
A primary library and primary classrooms are located on the ground floor. Other facilities include six science labs with access to resources in the fields of science, engineering, technology, the arts, and math, three ICT Suites, a design and technology workshop, two music rooms, and an art and design studio with a pottery studio.
There is also an auditorium and a lovely indoor and outdoor canteen area. Tennis courts, swimming pools, sports halls, basketball courts, and football fields are all available as sporting amenities.
The cost of tuition ranges from AED 49,026 for Foundation and Grades 1–2 to AED 73,540 for Grades 12–13. These can be compared to several top-notch UK curriculum schools and are a great deal less expensive.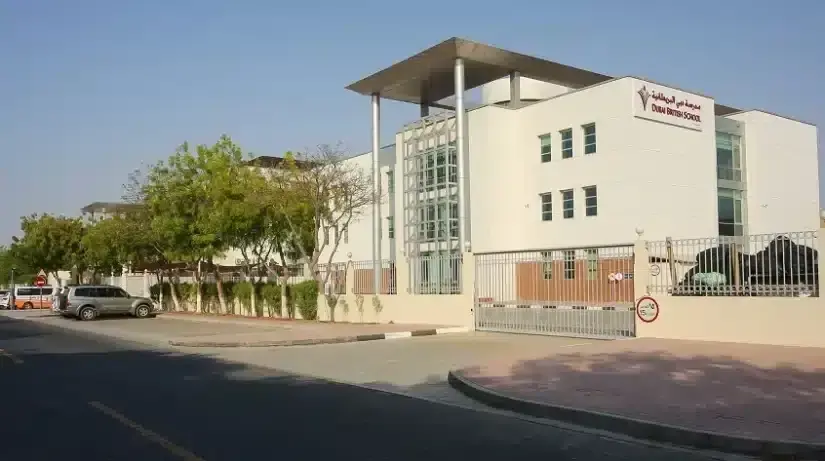 7. Repton School Dubai
Over 1,770 students are enrolled at Repton School Dubai, which opened in 2007. In addition to offering an education based on the UK Curriculum from FS1 through Year 11, the school also offers IB Diploma and career-related IB programs in Grades 12 and 13.
At this school, British students predominate over all other nationalities, but over 350 of them—or an increasing 19.7%—are actually from the Emirates. Moreover, the Repton special SEN team must provide additional assistance to 71 students with disabilities.
Repton School Dubai now has a teacher-to-student ratio of 1:10, making it one of the institutions in the UAE with better resources. The school currently employs 165 qualified teachers and 50 teaching assistants.
The structures at Repton offer a great selection of great amenities. The university is situated on a very sizable 1.3 million square foot campus, which it claims to be the largest campus in the Middle East.
According to parents, entering the school grounds is like entering a university campus because they are quite large. Since the Performing Arts Center is still "under construction" and the school has been operating for nearly 15 years, charitable events and performances are typically held on the lawn.
With gyms, two indoor swimming pools, and a sizable playing field where students can access a full-size grass rugby field, the sports area is situated behind this building.
On the left side of these buildings, there are two boarding houses. While waiting for the Performing Arts Center to open, one of the structures has now been transformed into a temporary Music Center.
The current tuition for this school starts at AED 52,863 for FS1 and goes all the way up to AED 95,000 for Year 13. Following this, there are some fair discounts, starting at 10% in the Nursery or Reception classes and going up to 15% for Years 12 and 13.
Repton Dubai School was initially one of the two most expensive schools in the United Arab Emirates. To generate interest in this genuinely British offering, Repton is still working hard.
It goes without saying that boarders' fees are significantly more expensive than the tuition costs we've already mentioned. The cost of boarding can range from AED 136,221 in Year 6 to AED 161,000 in Year 13, so keep that in mind if you're considering your options. Regardless of the student's age, it doesn't matter. Every week, boys from the area have typically started boarding.
8. Woodlem Park School Dubai
Woodlem Park School Dubai is unquestionably another notable institution and one of the best international schools in Dubai.
For the second time, the KHDA has given this school, which is improving, a Good rating. Its objective is to produce a generation of highly educated, global citizens who genuinely want to shoulder responsibility for the sustainability of the planet.
Learning will be enjoyable, creative, purposeful, and most definitely inclusive thanks to the environment's design. Unexpectedly, this community has created a setting based on best practices, enabling the school to achieve the objectives of the UAE's national agenda.
Prekindergarten through Grade 10 are currently offered at the Woodlem Park school, but it seems that only transfers from UAE schools are allowed to enroll in Grades 9 and 10.
This school has a staff to student ratio of 1:11 thanks to its 58 teachers and 25 teaching assistants.
The Al Qusais Education Zone area houses the school, which is housed in a sizable cutting-edge structure. This school is considered to be among the best in Al Qusais, Dubai, according to numerous reviews from parents and students.
A library, a STEAM lab with special equipment, an art and craft room, an indoor yoga/PE room, and a music room are among the shared facilities offered by the three-story building. Other amenities include science and IT labs.
Each student has access to a smart board with digitized content, promoting deep engagement and active participation from both students and teachers. Wi-Fi is available throughout the campus, all teachers have laptops, and projectors are available in the classrooms to facilitate technological learning.
The school cafeteria provides a huge selection of reasonably priced, nutritious snacks and drinks. The sports and play facilities at Dubai's Woodlem Park School are incredibly interesting and varied.
They include a multi-functional hall, a sizable swimming pool, indoor and outdoor space for playing appropriate for KG students, shaded outdoor spaces, outdoor and indoor sports amenities, and an athletic track, a football turf, volleyball, and badminton courts.
Prices range from AED 12,497 for Kindergarten through AED 23,000 for Grade 10. The ability to pay tuition in ten monthly installments is a fantastic feature of this institution.
There are also additional costs, including a non-refundable registration fee of AED 200 and an admission fee of AED 500. Regarding the offer of a place that deducts tuition fees, a first-time installment fee of 850 AED is taken into account as well.
9. Swiss International Scientific School
The Swiss International Scientific School set out on its mission to educate kids to the highest standards in 2015. It is one of the best international schools in Dubai.
This particular school only offers students the Swiss curriculum. It is also quite distinctive in that it offers a bilingual International Baccalaureate program in either English and French or English and German.
Currently, there are about 70 different countries represented among the students, with the majority being European. French students make up the majority of the school's student body, followed by those from Switzerland, Russia, Canada, Germany, the US, the UK, and Italy.
There are currently about 1,500 students enrolled in this school, the majority of whom are in the Early Years and Primary Years Programme. Additionally, there are 600 students enrolled in the Secondary section.
There are 40 students who are gifted and talented in addition to the 120 students with disabilities who have been identified. Since the start of the school, the buildings and facilities have been significantly increased.
A sports facility with a multi-sports hall that can be divided into an indoor running track, two full-size courts, an Olympic-sized pool, aerobics and weight training rooms, soccer fields, and running tracks, demonstrating that all the necessary facilities are currently housed in one location.
The school gave its students the fantastic opportunity to apply in May 2021 to a brand-new, elite Swim Academy. Classes are offered as part of the national Speedo Swim Squads program, which aims to advance confident swimmers to the level of elite athletes. A climbing wall and a 650-seat auditorium with an ideal acoustic balance are two additional recently built facilities.
The range of language skills required from staff determines the premium end of the fee scale. The school fees are currently significantly less expensive than the fees.
The Swiss International Scientific School is easily among the most expensive schools you can attend in Dubai, with tuition starting at AED 62,484 for Pre-KG and rising to AED 99,000 for Grade 12.
Pained by financial indecision? Want to invest with Adam?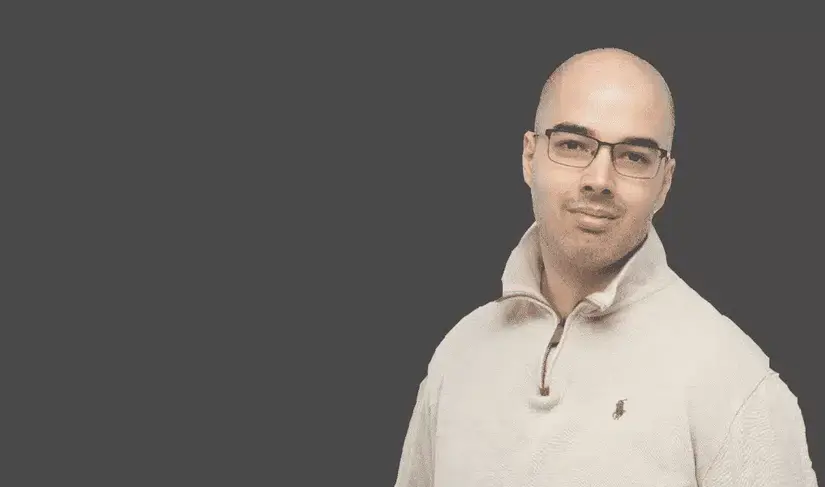 Adam is an internationally recognised author on financial matters, with over 631.2 million answer views on Quora.com, a widely sold book on Amazon, and a contributor on Forbes.
Tags
American School of Dubai
,
Best International Schools In Dubai
,
Best Schools In Dubai
,
Cambridge International School
,
Clarion School Dubai
,
Deira International School Dubai
,
dubai british school
,
Dubai Festival City
,
English National Curriculum
,
GEMS Dubai American Academy
,
Knowledge & Human Development Authority
,
Repton School Dubai
,
Swiss International Scientific School
,
Woodlem Park School Dubai