Have you ever considered living in Delhi India as an expat? This guide will tell you what to prepare before your transfer and what to expect when you get there.
If you want to invest as an expat or high-net-worth individual, which is what i specialize in, you can email me (advice@adamfayed.com) or use WhatsApp (+44-7393-450-837).
What's it like living in Delhi
Is Delhi safe for expats?
Delhi has rarely had violent crimes against foreigners. Like any major city, Delhi has its share of crime, including petty theft, scams, and pick-pocketing, especially in tourist areas. City residents also worry about air and water pollution.
Your Delhi neighborhood can affect your safety. Some neighborhoods are safer than others, so investigate and ask locals.
In Delhi, Western women face sexual harassment. The city may have the most crimes against women among significant Indian cities, underscoring the need for ongoing efforts.
Is Delhi safe for female?
Women can safely move around Delhi on their own. Regardless, women should exercise the same caution they would in any large city, including not venturing out alone at night, keeping an eye on their surroundings, and not flashing a lot of cash.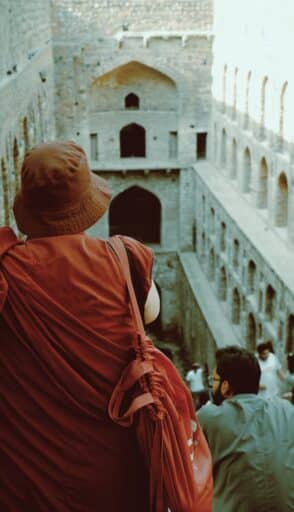 What is Delhi famous for?
Delhi is well-known all throughout the world for its rich history, thriving modern-day neighborhoods, mouthwatering cuisine, and exciting retail environment. The city is a shopper's dream, with its abundance of shopping centers and markets stocking all manner of goods. In addition to its many other attractions, Delhi is a great place to go sightseeing, especially at the Taj Mahal.
Delhi culture and tradition
The people who call Delhi home come from many walks of life, speak a variety of languages, and practice numerous faiths. Delhites are renowned for their welcoming nature and positive attitude. Traditional bamboo crafting is one of their most prized artistic accomplishments.
Numerous festivals, including Deepawali, are celebrated in the city, attesting to its cultural variety. The city of Delhi also boasts many restaurants that cater to different palates. The wonderful embroidered work that comes out of Delhi is known all over the world as an example of skill and creativity.
Delhi India language
Although Hindi is the most common tongue spoken in Delhi, a sizable population also communicates in Punjabi. Delhi is home to a diverse range of faiths, all of which are represented in the city's many annual celebrations.
What is Delhi weather?
Summer, monsoon, and winter dominate Delhi's seasons. Summer brings high temperatures from April to June. From July to September, monsoon season brings relief from the heat and rain to the metropolis.
Delhi becomes winter in December to February. The city experiences fog and haze, which reduce vision and air quality. Delhi is best visited between October and March, when the temperature is pleasant.
In winter, Delhi's air pollution causes respiratory difficulties. The city also gets summer dust storms and heatwaves, making the weather unpredictable.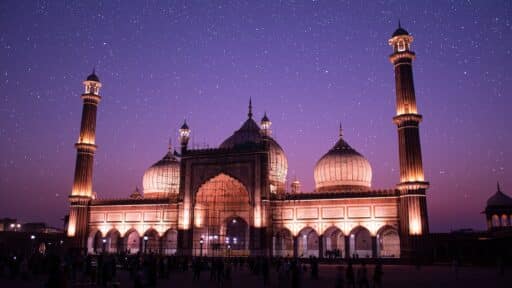 How is healthcare in Delhi?
Delhi expats have private and government healthcare alternatives. Private healthcare in Delhi is preferred by most expats due to its higher standards. Private hospitals offer regular checkups and consultations as well as emergencies.
Delhi has many private hospitals, but expats should find the best local ones. English-speaking doctors are easy to find in the city, and private institutions are used to treating foreigners. Be prepared for significant wait periods, even with an appointment, so plan ahead for hospital visits.
Even though medical treatment in Delhi is cost-effective, complex or emergency procedures can quickly grow, so health insurance is wise. Corporate employees moving to Delhi receive health insurance, but family coverage may be limited.
Rural India has fewer public healthcare services, and public hospitals are often overcrowded with long wait times and poor hygiene. Indians below the poverty line receive free or discounted healthcare at state hospitals.
In Delhi, expats shouldn't worry about yellow fever or polio, but they should about water-borne, food-borne, and mosquito-borne infections. For alternative healthcare, Delhi has several skilled practitioners too.
How much does it cost to move to India?
The total amount it will cost to move to Delhi will change based on factors like the number of stuff you need to transfer and the urgency of the move. Budget at least $3,000 when relocating a one- or two-bedroom home. To compare, the costs may be anywhere from $8,000 to $17,000 for a home with 3-5 bedrooms.
What's the living cost in Delhi?
Without housing, the cost of living in Delhi for single person can reach around $390 every month. Meanwhile, the average monthly cost of living for a couple in Delhi ranges from $300 to $480. For a family of three, the expenses are at least $841.
The cost of living in Delhi for students is between $264 and $288 a month.
The average monthly expenditure on food is about $50 per person. The typical monthly rent for a normal area apartment that is fully furnished and measures 85 square meters is roughly $240. Monthly averages for local transportation are around $12 per person.
Utilities cost about $62 per month. This includes water, electricity, waste collection, heating and cooling.
A lunch for two at a mid-range restaurant in Delhi will set you back roughly $24, while a meal at a more affordable restaurant will set you back around $5.
If you take into account only food and transportation costs, Delhi is about 75% cheaper than New York.
Expat banking in Delhi
Delhi has major banks such as State Bank of India and HDFC Bank. These banks offer savings, current, and loan services. Deutsche Bank, HSBC, and Standard Chartered Bank have branches in Delhi. These multinational banks offer expat savings accounts and premium banking services like priority banking.
Expats earning in India can open savings or current accounts at most Delhi banks. Account holders can use debit cards, online banking, and more with these accounts.
Delhi banks offer online, mobile, and ATM services. Lots of banks offer credit cards, personal loans, and house loans.
Expats in Delhi must provide their passport, visa, proof of address, and income to open a bank account. Other banks may request a reference letter from a prior bank.
Delhi banks charge account maintenance, transaction, and ATM fees. Expats should research and compare banks to find the best costs and services for their needs.
Transport in Delhi
Delhi Metro: The Delhi Metro serves Delhi and its satellite cities. It has the longest metro routes in the world. Locals and visitors love it for its efficiency and cleanliness.
Buses: Delhi Transport Corporation has the world's largest CNG bus fleet. Delhi buses are widely used and provide citywide service.
Auto-rickshaws and Taxis: Delhi has many auto-rickshaws and taxis, making short-distance transportation easy.
Cycle-rickshaws: Delhi residents like them for short excursions. Their pedal-powered nature makes them slower than auto-rickshaws and taxis but cheaper.
Airport Express: The Delhi Metro Airport Express connects Indira Gandhi International Airport to the city core. Airport-bound passengers can travel quickly and easily with this service.
Local Trains: Delhi's suburban railways serve its outlying towns. Local trains make city-to-outskirts travel efficient for daily commuters.
Are there international schools in Delhi?
Several top-tier international schools, each meeting or exceeding international standards, can be found in Delhi. The International Baccalaureate (IB), Edexcel, the International General Certificate of Secondary Education, and Cambridge Assessment International Education are some examples of international curricula followed by these schools.
Among these elite institutions, The British School New Delhi and the American Embassy School New Delhi, stand out.
These institutions are lauded for their dedication to provide students with a top-notch education that will set them up for success anywhere in the world.
Where to stay in Delhi
Delhi has many safe, accessible, and convenient expat neighborhoods. The best places to live in Delhi include:
South Delhi is a more affluent and secure area of the city that is also recognized for its abundance of green space. Vasant Vihar, Greater Kailash, and Hauz Khas are popular residential areas among both foreigners and natives. These locations have a variety of contemporary conveniences, culinary options, and historical sites.
Gurgaon, a suburb of Delhi, has developed into a major financial and industrial center. It features high-quality amenities, including modern housing, convenient public transportation, and exciting nightlife.
Like Gurgaon, Noida is a planned city in Delhi's vicinity. It's well-known for its cutting-edge facilities, big homes, and close access to commercial hubs.
Lutyens' Delhi is home to a number of affluent communities. These include the Bungalow Zone and the Golf Links. It has an air of historical allure because of its large bungalows in the colonial architecture.
Housing, fine dining, and fashionable boutiques may all be found in Defence Colony, a South Delhi neighborhood with affluent residents.
Vasant Kunj is a favorite among both foreigners and natives due to its convenient location near the airport and pleasant environment. There are both apartment units and single-family homes available.
Saket is a well-planned neighborhood in South Delhi that features modern apartments and easy access to several commercial and cultural centers.
Another leafy, high-end neighborhood in South Delhi, Panchsheel Park is a haven for those in search of generously proportioned residences in a secure environment.
Many embassies and diplomatic posts call the upscale and safe neighborhood of Chanakyapuri home.
Dwarka is a well-planned residential area in Southwest Delhi that features both apartments and housing societies. It's well-known for its low housing costs.
Benefits of living in Delhi India
Various residents choose Delhi because various attractions. The city's cultural richness, active nightlife, and lower cost of living allow residents to live comfortably without breaking the bank. Delhi's rich history, spectacular architecture, and fusion of cultures provide a stimulating atmosphere for the senses and mind.
An array of languages, cultures, and customs coexist in this cultural melting pot. Traveling inside India and abroad is easy thanks to the city's good connectivity. Career options are plentiful, and Delhi's popularity as a tourist destination with its historical buildings, museums, and art galleries offer many learning and experience chances.
Disadvantages of living in Delhi
Residents in Delhi might expect some unique problems. Air pollution, traffic congestion, and a limited public transportation system affect the city's quality of life and environment. The city's hectic character makes it hard to find peace, especially in its urbanized parts.
Given its lack of child-friendly services and family-friendly urban planning, Delhi may not be the most family-friendly city. Water shortages and safety considerations in some areas must also be considered. If they don't speak Hindi, expats and immigrants may struggle, but English is widely spoken and can aid. Anyone considering moving to Delhi must weigh these problems against its distinct advantages.
Pained by financial indecision? Want to invest with Adam?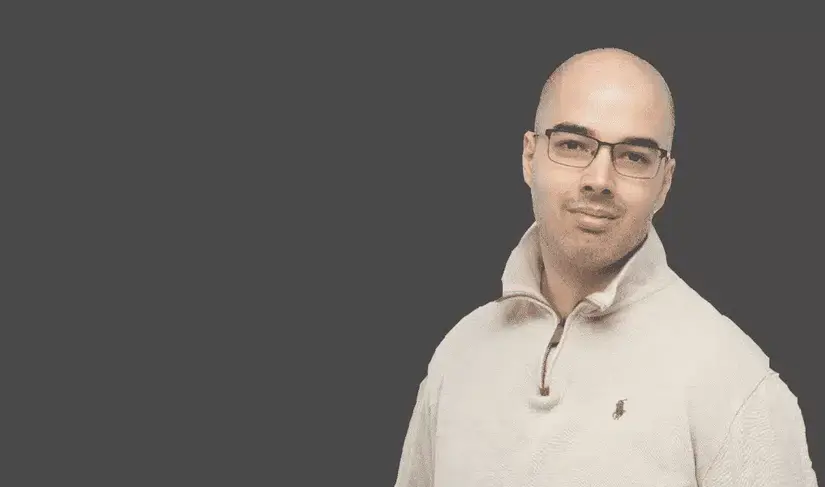 Adam is an internationally recognised author on financial matters, with over 694.5 million answer views on Quora.com, a widely sold book on Amazon, and a contributor on Forbes.