Explore the background and products and services of Absa Bank Mauritius in this review. We'll try to look into every offering they have as there are no other reviews about this company online.
If you have any questions or want to invest as an expat or high-net-worth individual, you can email me (advice@adamfayed.com) or use these contact options.
Who is ABSA Bank Mauritius?
Absa Bank (Mauritius) Limited is a unit of Johannesburg Stock Exchange-listed Absa Group. The parent company is among the 40 largest firms listed on the said exchange.
This financial service provider is one of Africa's largest and most diverse. It provides personal and business banking, corporate and investment banking, wealth and investment management, and insurance.
Twelve African countries are covered by the Group's operations, and they also have worldwide representative offices in London and New York. They have roughly 1,000 branches and 40,000 employees too.
The Group, with headquarters in Johannesburg, has representative offices and insurance businesses across Africa and owns significant stakes in a number of financial institutions there.
While Barclays still holds a sizable position in Absa Group, it is no longer the bank's largest shareholder as part of an ongoing strategy of separating its African activities from those of Barclays. This change is an excellent opportunity to introduce a new identity for the organization, one that more accurately reflects its African roots and serves to bring its constituents together under a common banner.
ABSA Bank Mauritius Products and Services (Personal)
Transactional Accounts
Absa Digi Account
Applying for an Absa Digi Account, a comprehensive banking solution, is quick and simple online. There is no minimum balance required and no account maintenance fees associated with this account.
Young Pro Account
Applying for an Absa Digi Account, a comprehensive banking solution, is quick and simple online. There is no minimum balance required and no account maintenance fees associated with this account.
Absa Bank Account
For this account, both your monthly income and initial deposit must be 8,000 rupees. You can use your debit card at local and foreign ATMs 24/7, make payments at point-of-sale terminals and online, and pay bills using the account.
The Absa Mauritius Mobile App, Internet Banking, and Abby on WhatsApp are all available to you as well, giving you even more options for handling your money. You can apply for a credit card and a loan through the account, providing you more options for managing your money.
You can keep track of your transactions with ease using the free eStatement service that comes with an Absa Bank Account.
Visit your nearest branch and present your national identity card, passport, or driving license to open an account. You must also produce a utility bill dated within the past three months to prove residency. A birth or marriage certificate may be needed to establish a relationship. If you ask for a loan when starting your account, there's no minimum opening balance.
A fee of 86.25 rupees is assessed per month for the account.
Ultimate Account
This account shares similar features with the Absa Bank account, including the 86.25 rupees monthly fee. However, the Ultimate Account has a higher required monthly income at 12,000 rupees to be eligible.
If you have your paycheck deposited straight into this account, there is no need to make a minimum deposit to start the account. The same documents mentioned above, including proof of identity and residence, apply for account opening.
Foreign Currency Account
With Absa Bank's Foreign Currency Account, international currency traders have access to a specialist financial service. It's not necessary to have a certain monthly income in order to open this account unlike some other accounts, but you will need an initial deposit of at least $2,000 or its equivalent in another currency.
This account does not earn interest. However, it is useful for making international transactions and for managing your finances in many currencies, such as the Euro, British Pound, and US Dollar.
All of the aforementioned paperwork is also required to open a Foreign Currency Account.
Savings Accounts
Instant Savings Account
Interest accrued in this account is paid out twice a year, in June and December. Daily interest calculations and twice-yearly interest credits mean your investments have the best chance to grow.
In addition, you can set up direct debits and standing orders through your Instant Savings Account, making it easy to handle your recurring payments and assuring timely transactions.
To start this account, you must deposit 5,000 rupees and keep an active balance of the same amount or more at all times. A monthly fee is assessed for accounts with average credit balances that fall below the required minimum operating balance, so keep that in mind.
Fixed Term Deposit Account
Absa Bank's Fixed Term Deposit Account is a safe and long-term investment option that accepts Mauritian rupee and major foreign currencies. An investment in this account earns interest at a predetermined rate that won't change for the investment duration. Interest rates depend on investment term.
Depending on the currency, the Fixed Term Deposit Account lets you set deposit duration from 1 month to 60 months.
This account's guaranteed interest rate shields your investment from market interest rate volatility. Moreover, you can select the payment frequency of your interest, giving you more control over your returns.
Considering the Fixed Term Deposit Account is meant to be a long-term investment, a debit card is not provided. Instead, your money will grow at the guaranteed rate, helping you build your savings steadily.
A minimum deposit of 100,000 rupees is needed to set up a fixed deposit account in the local currency. For a foreign currency deposit, the minimum is 5,000 USD.
This investment account can also serve as collateral for loans and other banking services, giving you greater financial flexibility in times of need.
Junior Savings Account
Like the Instant Savings Account, interest on this one is calculated per day and disbursed every June and December.
The account's guardians can save time and money by contributing to the account automatically via free standing orders from their own Absa accounts to the Junior Savings Account.
The Junior Savings Account has a starting deposit requirement of just 100 rupees. Even the smallest investors can start seeing their money increase thanks to the income that is accrued on balances as low as 1 rupee.
Pensioners Savings Account
The Pensioners Savings Account is designed with retirees' financial security and banking convenience in mind, and it comes with a number of useful features. This account offers a guaranteed monthly interest payment for retirees, giving them a stable stream of income to cover their costs of living.
A guaranteed 13th month interest payment is made in December, increasing returns and giving account holders a unique end-of-year bonus. To help seniors make the most of their money, the Pensioners Savings Account provides a greater interest rate than other savings accounts.
In addition, for those between the ages of 60 and 69, Absa Bank provides complimentary 250,000 rupees in personal accident cover for a whole year. The back contains important legal information that should be read in full before proceeding.
The Pensioners Savings Account Platinum Debit Card provides free withdrawals from any local non-Absa ATMs, increasing the convenience and ease of access to one's savings. In addition, seniors have the option of making unlimited free standing orders and direct debits, greatly streamlining their financial management.
One of the best parts about the Pensioners Savings Account is that there is no monthly maintenance fee.
Credit Cards
Classic Credit Card. Absa Bank's Classic Credit Card is a flexible and widely accepted card that can be used for purchases both in-store and online, with added security and convenience for cardholders. Cardholders can shop online with confidence thanks to Verified by Visa and the fact that Visa is accepted worldwide.
The Classic Credit Card comes with real-time monitoring of transactions via SMS notifications and customer call backs, reducing the likelihood of fraud and unauthorized use. The cardholder can also invite up to eight family members to join in on the perks.
This product offers a three-month interest-free Balance Transfer feature, allowing customers to consolidate debt and save on interest. Except for cash purchases, cardholders can also enjoy a 52-day interest-free period provided they pay the whole debt before the due date.
The Classic Credit Card offers its customers special savings at a number of alliance partner establishments all across the island. In addition, they get free reward points for all their purchases that they may later exchange for cash.
The minimum salary requirement for this card is 8,000 rupees.
Gold Credit Card. The Gold Credit Card offers the same features as the Classic card, except the minimum salary required is 20,000 rupees.
Platinum Credit Card. Offers similar features as Classic and Gold, plus unique travel reward program where cardholders may earn points for purchases and redeem them for travel incentives.
Cardholders also receive extended warranty protection on purchases made with the Platinum Credit Card, adding a year to the manufacturer's warranty.
The Purchase Protection function automatically covers eligible items within a year after purchase against loss or damage.
Platinum Credit Card holders receive complimentary travel insurance. This insurance covers airline delays over 6 hours, protecting customers from unexpected travel inconveniences. Traveling cardholders are also covered for ATM theft.
A professional Relationship Manager assists Premier and Prestige Banking customers.
The Platinum Credit Card is available to those with a minimum salary of 75,000 rupees.
Platinum Credit Cardholders get up to 3.5 million rupees in travel insurance when using the card to purchase flight tickets and up to 2 million rupees while not using the card.
Company Credit Card. Shares some similar features as the other credit card options, plus each cardholder has a predetermined credit limit. The company must have an existing business account with Absa Bank Mauritius in order to apply for this credit card option.
Premier Banking and Loan Services
Absa Bank Mauritius provides its customers with a personal relationship manager, competitive lending and foreign exchange rates, and numerous investment options. Access to 800 VIP airport lounges and discounts at alliance partners complement the banking experience, while comprehensive insurance choices add an extra layer of protection. Having the option to conduct banking transactions digitally ensures efficiency and modern amenities.
There are various loan options available to customers, including unsecured loans at low interest rates, secured loans against securities at even lower rates, mortgages, auto loans, and overdraft facilities, in addition to current accounts, foreign currency accounts, platinum credit cards, fixed deposits, and premier debit cards.
SME and Business
Accounts
The Business Digi Account is an all-digital, feature-rich account made specifically for commercial use. There are no minimum balance requirements and no monthly account maintenance costs. The account comes standard with a suite of free digital channels, including the Absa Mauritius mobile app and Internet banking, so you may access your money whenever and wherever you like.
The Absa Digi Debit Card is issued to businesses to ensure safe and contactless transactions. Save time and money with free ATM cash deposits and low or no costs for other transactions like wire transfers, bill payments, standing instructions, and direct debits with this business checking account.
Businesses may also streamline their financial processes and take advantage of the many benefits of digital banking by signing up for a Business Digi Account.
Additionally, Absa Bank Mauritius offers a Term Deposit Account for SMEs to increase funds and manage liquidity, as well as a Foreign Currency Account for smooth and efficient international dealings.
Meanwhile, the Relationship Managed Account is ideal for large businesses looking to grow. This account meets these businesses' various financial needs with customized solutions and a relationship manager for 150 rupees each month.
Absa Bank Mauritius' skilled Global Markets team provides instant access to USD, EUR, GBP, and ZAR. This streamlines foreign transactions and boosts global business.
The account offers short-, medium-, and long-term funding with fixed and variable interest rates and payback durations to match your cash-flow profile to help businesses grow efficiently. It lets you simplify payroll and lower administrative strain too.
The company provides overdrafts, trade loans, and money market loans for short-term funding to ensure seamless financial operations under this account.
This account requires a Mauritius Business Registration number and ID and address documents for shareholders, directors, and signatories. Your business cannot be a holding company, dissolved, in liquidation, or engaging in bank-approved operations.
Finance Services
Financial services from Absa Bank Mauritius are flexible enough to meet the demands of any business. The Term Loan is one such service since it offers adaptable funding choices for growing enterprises. They cater to the varying needs of businesses by providing loans over varying time periods and at varying interest rates. Loans are offered in both Mauritian rupees and major international currencies, and payback terms are flexible based on each company's cash flow needs.
In addition, there is the Leasing Facility which helps firms get the equipment they need without having to pay for it all at once. Absa Bank assumes the risk of the asset's depreciation over the lease's term. After that, the client rents the asset for a predetermined period in exchange for fixed repayments that cover both the principal and the interest.
The Leasing Facility provides funding for up to 100% of the cost price of the asset (excluding insurance and VAT) and allows for a repayment term of up to 7 years. Loans can be taken out on various resale-valued assets, including automobiles, trailers, forklifts, farm machinery, and manufacturing machinery. In particular, the asset can be used as collateral-free financing, making it a flexible choice for companies.
The bank also offers Commercial Property Finance products to help firms finance the purchase of existing commercial buildings or the construction of brand-new ones. These property financing solutions offer flexible interest rates that can be adjusted based on the individual requirements of the client.
Financing alternatives are available for different property types, including commercial, residential, mixed-use, and property development scheme. These adaptable options give companies the assurance and resources they need to take on commercial real estate projects.
Other Offerings
The bank delivers Working Capital Services to meet the short-term funding requirements of various businesses. These services aim to close the working capital gap between a company's payables and receivables, making daily operations more manageable.
The Overdraft Facility is a prominent feature since it helps companies easily handle their operating costs. Importing and exporting are made easier by trade loans, which can be used to fill in funding shortages in the Working Capital Cycle. These loans can be used either before or after a shipment is sent out; they improve cash flow and give individualized financing options in both domestic and major international currencies.
Documentary Trade services are accessible for businesses that engage in international trade, offering solutions to reduce the dangers of doing business abroad. Documentary credits, collections, bank guarantees, and indemnities are only few of the many documentary trade items that are included in these services. With Absa Bank's assistance, businesses are able to grow their activities around the world, as they have access to expert guidance and a worldwide network.
By extending payment periods and providing suppliers with simple and cost-effective financing options, Supplier borrowing helps businesses control the cost of borrowing. The supply chain benefits from this method's development and upkeep, which is essential to the company's survival.
Inventory and trade receivables financing can be handled with the use of structured trade and commodity finance. Full-recourse, limited-recourse, and non-recourse financing models are all possible, depending on the circumstances. Invoice finance provides a flexible funding alternative, with funding available in both domestic and major foreign currencies.
Furthermore, Bill Discounting is a practical and inexpensive way to finance corporate operations. Trade instruments are discounted in Mauritian Rupees and major foreign currencies, including export letters of credit and bills of exchange. In order to give businesses more peace of mind, the financial institution provides non-recourse discounting on confirmed letters of credit.
Corporate and Investment
Account Options
With the help of Corporate Channels, businesses may streamline their day-to-day financial operations by making use of features like bulk payments, host solutions, liquidity management solutions, and reporting requirements.
Company Credit Cards are designed specifically for corporations and can help streamline corporate spending and accounting. Access to regular banking services is made simple with corporate current and call deposit accounts.
The Term Deposit Account is a safe investment choice that provides competitive interest rates for businesses wishing to manage liquidity and grow surplus funds. The Foreign Currency Account provides companies with the ease of quick and versatile corporate banking in major currencies, allowing them to easily conduct business in other countries.
The Special Arrangement Account provides safe and dependable options for unique financial arrangements by acting as an escrow or pledged account, depending on the nature of the transaction.
Businesses can easily manage incoming monies through collection options like cash-in-hand, electronic financial transfers, and inbound SWIFT. For domestic transfers, Absa Bank offers EFT and RTGS (Real-Time Gross Settlement), and for international transactions, there are SWIFT transfers, standing orders, and direct debits.
Payroll Services aid businesses to pay employees, distribute dividends, and pay their vendors without any hiccups.
Finance
Aside from the local asset finance and corporate term loan that are essentially the same to that offered to SMEs, Absa Bank Mauritius also provides a revolving credit facility that gives easy access to working capital anytime it's needed. Businesses can take out money as needed using this option, giving them breathing room to deal with unexpected costs and capture opportunities as they come.
The Revolver is a flexible financing option for enterprises with funding needs in Mauritian Rupees and major foreign currencies, thanks to its agreed-upon loan limit and period.
The ability to make prepayments at any time is a major perk of the Revolver. It allows businesses to better manage their cash flow and financial priorities by allowing them to repay the loan principal ahead of schedule without penalty.
In addition, the Revolver streamlines the borrowing process and simplifies access to credit for firms by doing away with the need to reapply for credit each time funds are necessary.
The Revolver can be used in conjunction with various other corporate banking products, which is a notable feature. It can be used in conjunction with the bank's other services to help businesses better manage their finances and satisfy their unique requirements.
When it comes to financing the capital expenditures of large-scale projects, Absa also offers Structured Finance. Both the project finance team and the specialist account executives have extensive experience assessing projects in the hospitality, energy, and real estate industries. They provide a wide range of business financing options by capitalizing on their extensive local presence and their relationships with international banks.
Should supplementary funding be required, Absa Bank can solicit contributions from other financial institutions. They have an established track record of securing finance for projects such as hotels, real estate developments, and power plants by pooling the resources of both domestic and international banks.
The institution's structured financing method gives enterprises access to individualized funding options, and its cooperative loan-syndication initiatives lend further financial backing to daring endeavors.
Investments
Absa Bank Mauritius has a strong debt capital markets unit that arranges fixed-income products in Sub-Saharan Africa. Commercial paper, corporate bonds, and structured products are their specialties. They provide origination, structuring, and syndication for corporate, public-sector, and financial entities. Businesses can get strategic finance by focusing on debt capital markets.
Their equities capital markets team offers global equity distribution and research. They handle IPOs, primary and secondary share issues, rights issues, and equity-linked products like convertible and exchangeable bonds. Listings, delistings, and share buybacks are also offered. The team delivers investor relations, consultancy, and corporate access services to optimize client-investor relationships with local and global institutional investors.
Skilled individuals complement the institution's project finance skills. A vast network of arranging, underwriting, account bank, and risk management services for strategic transactions, syndication, and agency services adds value and assistance to projects and objectives.
The institution provides strategic options like acquisitions, divestitures, restructurings, leveraged buyouts, takeover defense, special committee assignments, and exclusive sales in collaboration with industry coverage bankers. Businesses may make strategic decisions and implement long-term goals with this variety of experience.
Market Services
The bank provides a full menu of FX services to accommodate customers with varying currency needs. The Spot Market provides rapid access to foreign exchange for businesses, facilitating efficient and timely currency transactions. The institution's Forward Market allows companies to lock in favorable exchange rates for future transactions by prepaying for foreign currency needs.
If you anticipate a need for foreign exchange in the future but don't think you'll actually need to take delivery of currency at maturity, you can choose the Non-Deliverable Forward option instead. Swaps are another service offered by the financial institution. These allow companies to engage in reversible foreign exchange transactions on a short-term basis, giving them more leeway in how they manage their currency reserves.
Risk management is prioritized at Absa, hence many different hedging options are provided. Foreign exchange derivatives, such as leveraged forwards, forex choosers, and forex collars, give companies a way to limit their exposure to currency fluctuations.
Businesses can reduce their exposure to interest rate fluctuations by using interest rate derivatives such as swaps, caps, and floors. Businesses can efficiently manage commodity price risk with the use of commodity derivatives like commodity swaps and call and put options.
Absa Bank makes it possible for corporations to diversify their holdings through purchases of government instruments. The Bank of Mauritius holds weekly Treasury Bill auctions, where the bills are issued at a discount and have maturities ranging from 91 days to one year. Treasury Notes are debt obligations of the Republic of Mauritius issued by the Bank of Mauritius at primary auctions and maturing between one and five years later with a semiannual interest payment.
Government bonds also have a duration of 5 years or more, are issued through primary auctions, and pay interest semi-annually. These government instruments give companies access to safe and stable investment options with a range of maturities.
Wealth International
Digital applications for the Wealth International Account are always accepted. Absa Bank is able to provide its international clientele with first-rate service since Mauritius serves as an offshore jurisdiction and is politically and economically stable. Clients are provided with a holistic and individualized strategy for managing wealth and creating an enduring legacy.
Current and Fixed Deposit Accounts include perks like a free Visa debit card (available only in USD, EUR, and GBP) with a daily withdrawal limit of 2,500 USD or its equivalent. Online and mobile banking subscriptions are free of charge, allowing for easy digital administration. Each customer is assigned a personal relationship manager plus access to 24/7 support.
The same daily withdrawal limit as Current Accounts is available in Savings accounts in USD, EUR, and GBP.
The bank provides Home Loans for residential properties that are tailored to the requirements of individuals and families. You can take out more loans, and your current debt can be bought out at a reasonable interest rate. A specialized facility is supplied against the value of the client's existing property to help them release equity and fund certain endeavors.
Loans backed by collateral include investment goods, bank guarantees, and cash-cover loans. Overdraft services are also offered to help with regular bills and expenses.
Absa Bank Mauritius Review Bottom Line
While the bank has a comprehensive offering and solid business in South Africa, it's important to note that many customers have had poor experiences there. These comments raise concerns about the quality of the company's goods and services, as well as its customer service. In particular, questions about the company's complaint resolution process's adequacy and efficacy may be addressed.
Financially, Absa Bank seems to be in good health and not in danger of insolvency.
Pained by financial indecision? Want to invest with Adam?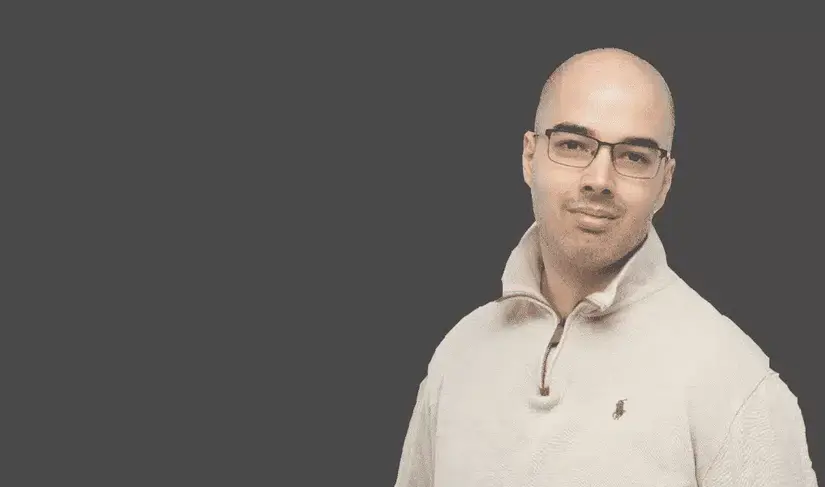 Adam is an internationally recognised author on financial matters, with over 669.2 million answer views on Quora.com, a widely sold book on Amazon, and a contributor on Forbes.