Crowdfunding site AcreTrader provides an interesting investment option by letting users acquire shares in farmland. This investment strategy has the potential for profit from both the appreciation of land and the rental revenue generated by farmers.
Buying a farm outright or putting money into publicly traded farmland real estate investment trusts (REITs) were the only options for investing in farmland previously. AcreTrader, on the other hand, presents a more passive and controlled option to obtain exposure to farmland, thereby offering a different way to diversify one's portfolio.
AcreTrader was founded in April 2018 with headquarters in Fayetteville, Arkansas, and is run by Carter Malloy, who has extensive experience in farming and the financial services industry. Over 120 people are employed by the company, and its six board advisory members have backgrounds in everything from finance to tech to farming.
AcreTrader's expansion and success are a direct result of the opportunities they've created for investors in the agricultural sector through their novel platform.
If you have any questions or want to invest as an expat or high-net-worth individual, you can email me (advice@adamfayed.com) or use these contact options.
How does AcreTrader work?
Investing in farmland is made possible through AcreTrader's thorough procedure. First, only around one percent of the land under study is accepted after a stringent verification process. AcreTrader makes a direct cash purchase of desirable farmland after it is located at a fair market price. After that, a special Limited Liability Company (LLC) is formed to hold the farm's legal title, and the investors become LLC members with partial ownership stakes.
AcreTrader manages farms by collecting annual rent in advance of planting season to reduce the likelihood of default. Throughout the whole growing season, they manage the soil and encourage sustainable farming practices in close collaboration with the farmers.
The adoption of a Self-Directed Individual Retirement Account (SDIRA) allows investors the flexibility to choose the exact farm in which they wish to invest. The rent collected by AcreTrader and the profits from the crops grown each year are used to pay out dividends in the form of cash.
The land is held for 10 to 15 years, and then, when the time is right, AcreTrader sells it, returning the initial investment plus any appreciation.
Through this structured process, AcreTrader offers individuals the opportunity to invest in farmland and participate in the agricultural sector.
Who can invest in AcreTrader?
AcreTrader only works with qualified, US-based investors who have earned a "accredited investor" designation. Below are the requirements to qualify as such:
an individual must have had an annual income exceeding $200,000 for the past two years
married couples must secure an annual income worth $300,000
an individual must have a net worth of a million dollars
If you are investing through an entity, you must be one among the following:
Banks, savings and loan associations, broker-dealers, insurance companies, and rural business development companies
Investment advisers
charitable organizations, corporations, partnerships, limited liability companies, and trusts with over $5 million in assets
a family office with $5 million worth of assets under management
These requirements ensure that AcreTrader complies with regulations and serves qualified investors.
What are the costs?
There is no initial cost associated with signing up for an AcreTrader account or browsing the marketplace. Investors, however, remain on the hook for other closing costs, including legal and administrative fees, associated with each initial investment. These expenses average out to about 2% of the value of the offering, however they might be more or lower.
AcreTrader affiliate AcreTrader Management LLC also collects a yearly servicing charge equal to 0.75 percent of the land's worth. This cost accounts for the time and effort put in by the firm in the areas of land management, farmer relations, accounting, reporting, and communication.
AcreTrader's principal source of income comes from the commission it charges the farm seller. Another affiliate, AcrePro LLC, is responsible for collecting this commission, which is customarily set at 5% upon the final sale of the entire property.
How to Invest with AcreTrader
For Individuals
AcreTrader is a platform that facilitates self-directed investing, with users being able to buy shares in an LLC or other special company that owns a piece of farmland.
To put money down for retirement, investors can use either a standard investing account or a Self-Directed Individual Retirement Account. Investment details such as farm cost, minimum investment required, total acres, price per acre, expected ownership term, net annual return, and more are provided for each opportunity.
In AcreTrader, one share is equal to one tenth of an acre, therefore if you were to buy 40 shares, you would effectively be buying four acres of land. There is a 0.75 percent yearly maintenance fee assessed to investors.
Most properties on AcreTrader have desired hold periods of three, five, 10, or 20 years, therefore it's vital to remember that the platform is geared at long-term investors. At present, the company primarily serves investors with a long-term investment horizon; however, it is considering the creation of a secondary marketplace for selling shares after a one-year lockup period.
AcreTrader provides a number of resources for those just getting started in the agricultural investment industry. In addition, the Farm Value Tool provides investors with a comprehensive view of farmland investment and its potential returns by allowing them to evaluate returns on US agricultural investments in the past.
For Farmers
AcreTrader provides various options to farmers, including expansion services, sale leasebacks, and fundraising opportunities.
AcreTrader helps farmers wishing to expand find land and then serves as the buyer, signing a long-term lease with the farmer. In the event that the existing landlord sells the property, the platform also helps farmers migrate to new leases so that they can keep their acres.
Farmers also have the option of exploring sale leaseback arrangements, in which they keep some ownership of their land while selling off other portions to investors. This arrangement allows farmers to rent their land from the buyer through a three- to five-year lease.
If a farmer needs cash and wants to sell their farmland, he or she can team up with AcreTrader and post the land for sale. However, farmers will have to fork up a fee equivalent to 2.5 percent of the sale price once they receive permission to dispose the land.
These options provided by AcreTrader aim to offer farmers flexibility and additional opportunities within the agricultural industry.
How does AcreTrader keep investor money safe?
AcreTrader uses North Capital Private Securities Corporation, a FINRA and SIPC-member broker-dealer, to hold investor monies in escrow for the duration of the investment. Funds are distributed to the entity that owns the farmland after the funding goal is met.
Don't worry about losing your investment if AcreTrader goes out of business. A different management team would be created to oversee the activities of the corporation owning the farmland shares, which is distinct from AcreTrader.
AcreTrader owns the crowdfunded site, therefore the specifics of what happens after aren't well known. Any financial investment carries the potential risk of complete or partial loss.
Investing in Farmland
What's the minimum required to invest with AcreTrader?
AcreTrader's minimum investment varies from listing to listing, usually between $15,000 and $40,000. The amount depends on the size, price per acre, and other variables. However, there are properties where a one acre investment is required.
These prices are a lot lower than what is normally needed to buy farms by oneself. AcreTrader also simplifies the investment process with just several clicks.
About once every two weeks, AcreTrader will add a new farm to its platform. If the present selection is too expensive, creating an account guarantees that you will be notified of any new farms that may be more in your price range.
How do I generate income from my farmland investment?
Land appreciation and dividends in the form of annual rent payments are the two main ways in which this investment might bring in money. The predicted unlevered yield for lower-risk properties is between 3 and 5 percent. Dividends are paid out on a yearly basis and are a major factor in total returns, albeit their timing and quantity are never certain.
AcreTrader has a strict procedure for picking investment properties, admitting only 5 percent of all properties that are evaluated. The selected lots are placed in a corporation that is not affiliated with AcreTrader. Your investment is represented by a purchase of stock in the company that owns the property. In this sense, the legal corporation serves as a conduit between you and the land, strengthening your claim to it.
Is there a hold period?
AcreTrader properties typically have a holding tenure of five to 10 years, with some going as high as 20. A hold period is the time frame during which an investor intends to maintain a financial stake in a security before offloading it again.
The introduction of a marketplace for selling investments by AcreTrader could happen sooner than expected, but neither the development of such a marketplace nor the demand for shares nor the availability of a trading forum in the secondary market can be guaranteed. Investors must be willing to keep their money in the investment for the full expected hold time.
AcreTrader plans to provide the ability to sell shares before the end of the planned holding period to their platform by the end of 2023, however this option is not yet available. You should know that selling shares does not ensure a profit greater than your initial investment. The potential outcome may be receiving less, but it does offer increased liquidity during the investment's lifespan.
Do I need to manage the farmland I invest in?
Investors using AcreTrader's platform hold merely shares in the farmland, therefore they are exempt from the responsibilities of farm management.
AcreTrader manages crucial operations like bookkeeping and insurance, and works in tandem with farmers to protect the land. They check up with farms midway through the year to monitor progress and handle any concerns.
Several investment options are usually available on AcreTrader at the same time. Although the company has had several profitable sales to now, the long-term profitability of buying agricultural shares is still a big question mark.
What are the tax considerations?
AcreTrader payouts are governed by a number of tax regulations.
AcreTrader prefers that agricultural holding companies be treated as partnerships rather than corporations for the purpose of federal income tax. The partnership itself is usually exempt from federal income tax because it is a type of pass-through entity. Instead, the partnership passes through to its members all items of income, gain, loss, deduction, and credit, which are subsequently reported on the partners' personal tax returns.
A member's adjusted tax basis in their partnership stake determines whether or not a cash distribution from the company is taxable to the member. When this occurs, the extra money is often taxed as capital gains.
Please note that each investor will receive a copy of document K-1, a tax document used by partnerships to detail each investor's allocation of the partnership's taxable income, each year.
Every AcreTrader contract has its own limited liability company, and investors in that trade become members of that LLC. Investors file their own tax returns and include the information from their K-1 form, which the partnership issues to them detailing their income, profits, losses, deductions, and credits. Annually, the K-1s are issued so that taxes can be filed accurately.
How to Open an AcreTrader Account
Online account opening is available at AcreTrader.com. Due to the "private placement" nature of their investment offerings, only accredited investors can purchase farmland shares under Regulation D.
Future plans for AcreTrader include the addition of Regulation A+ investments, which will open up the platform to the broader investing public. Although the precise date of this growth has not yet been decided, they offer a straightforward interface that allows investors to complete the investing procedure in a matter of minutes. Users can load funds or invest straight from their bank accounts within the app, bypassing the need for any further communication via email.
AcreTrader has office hours from 7am to 6pm and they're also quite responsive when you contact them online.
What are the pros and cons of AcreTrader?
The platform uses a stringent underwriting procedure to guarantee excellent opportunities, and investors have granular control over which properties they invest in. As an investment, farmland has performed well in the past and is mostly immune to stock market swings.
Furthermore, the fees charged by AcreTrader are modest when compared to other investing opportunities. Risks are further reduced by the platform's insistence that farmers prepay rent for a whole year. AcreTrader's team works together with farmers for everyone's benefit.
AcreTrader's strength lies in the extensive information it provides on each investment opportunity, including essential parameters, anticipated length, minimum investment, and an assigned investment type that evaluates risk and expected returns.
However, investors on AcreTrader take on a lot of risk because of the possibility of farmers not living up to their promises, which might lead to a halt in payouts and a decrease in the farm's value.
In order to protect themselves against financial loss, farmers on the platform must pay their rent in full before planting and are often required to purchase crop insurance.
Nevertheless, AcreTrader is only open to accredited investors and might not feature many different kinds of real estate. Moreover, there is no secondary market for selling investments, and poor liquidity means that money is locked up for 5 to 10 years or more.
AcreTrader Review Bottom Line
AcreTrader targets accredited investors who are looking to make investments with a horizon of at least three years. Farmers can also use the site to solicit financial backing from a community of investors. Although it may be advisable to wait until the platform establishes a track record, AcreTrader may be a good alternative for accredited investors looking for something new.
Farmland shares are an alternative to investing in the stock market since they provide diversification and have the potential for low volatility. Another perk of owning a piece of farmland is that it may protect you from inflation because you're not utilizing debt.
However, since AcreTrader is a relatively new platform, investments made on it are illiquid because they involve private sales of farmland shares. This makes it difficult to buy or sell the shares in the open market. It's also important to take resale limits into account because they may hinder your ability to sell the investment quickly or for a good price.
The annual fee of 0.75 percent and the closing charges are added factors that should be considered when calculating the net return. Also, AcreTrader might not be the best option for those who want to diversify their portfolios beyond farming.
Pained by financial indecision? Want to invest with Adam?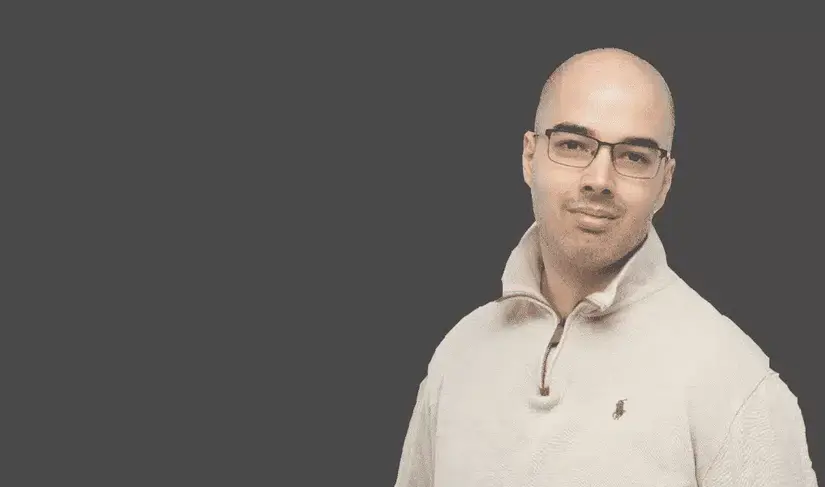 Adam is an internationally recognised author on financial matters, with over 669.2 million answer views on Quora.com, a widely sold book on Amazon, and a contributor on Forbes.