So, what's living in Siem Reap like? Will the cost of living deplete your resources? Are there job opportunities for you? Will the food be to your liking? Won't you run out of things to do? Will you be safe?
If you have any questions or want to invest as an expat or high-net-worth individual, you can email me (advice@adamfayed.com) or use these contact options.
Visa for Siem Reap
Tourists and business travelers from several countries can obtain 30-day visas upon arrival in Cambodia. If you intend to make Cambodia your permanent residence, you should apply for a lengthier E Visa before you leave. Tourist visas can be extended for an additional 30 days.
E visas are 30 days long and can be extended infinitely. Upon expiry, you can apply for a six-month multi-entry visa. This visa takes five days to process for domestic workers. You need a passport and a letter saying that you want to work in Cambodia for this visa which cannot be renewed, so you must apply for a separate visa if you want to remain longer than six months.
A local employer is the only source for the longer-term Multiple Entry EB Business Visa that lasts between six months and a year, while the ER visa is effectively a non-working retirement visa for anyone under the age of 55. The latter requires verification of income in order to be awarded.
Life in Siem Reap
Locals
Siem Reap locals, like those elsewhere in Cambodia, are known for their warmth and hospitality. They are exceptionally helpful and pleasant, so if you get lost in the middle of nowhere and can't read the signs in front of you, someone will gladly point you in the proper path.
Siem Reap's dense population, as well as the significant backpacker and digital nomad culture, contribute to the city's reputation for friendliness. It has a larger concentration of English speakers than the rest of Cambodia, with the exception of the capital city of Phnom Penh.
People in Cambodia have great pride in their homeland and are always happy to share personal anecdotes and travel tips with visitors. In Siem Reap in particular, making friends with local Cambodians and being taken on unofficial tours of the city's best restaurants, sites, and cultural experiences is a typical occurrence.
Because of the city's emphasis on Cambodian craftsmanship, you can frequently see locals sitting on the streets and working on various carving projects. A kind grin and a fast demonstration will provide you insight into this way of life without the need for language abilities, even if they may not always speak a high level of English.
The Khmer people are especially grateful to individuals who have made Cambodia their home, whether temporarily or permanently, because Cambodia is a less popular tourist destination than neighboring countries like Thailand and Vietnam.
While the majority of Cambodians are nice and trustworthy, some unfortunately resort to scamming tourists for a living. This occurs infrequently but does so on occasion. Transport overcharging and local guides promising things they cannot provide are two of the most typical scams in the area. Other, even rarer scams include meth-related schemes and massages performed by groups of women who increase the charge according on the number of masseuses used.
Cambodia is a developing country with poor wages and high rates of fraud as a result of people's desire to make ends meet. If you use a driver or pay them more money, you're likely helping them provide for their families.
Food
The staples of Siem Reap's traditional food are rice and noodles, just as they are throughout the rest of Cambodia. An impressive variety of international cuisines can be sampled in the city's many dining establishments.
Fish features heavily in city staple dishes. Beef and chicken are used extensively as well, and if you want to truly push the envelope, spicy fried insects can be found at nearly every corner in Siem Reap.
Siem Reap is a great spot to visit if you're vegetarian or vegan because the city has always placed a high value on vegetables and carbs, and its food is well-known for being both fresh and creative.
One of the city's many eateries is sure to provide whatever you're craving.
Culture
Cultural, architectural, and design fans enjoy Siem Reap, a laid-back city that features art, music, history, and other cultural attractions. Visiting this cultural hub is impossible without finding something intriguing.
Many young painters combine Khmer and modern styles, increasing the art scene.
You can find the most diverse sites downtown like temples and ruins.
While Phnom Penh has a stronger music culture, living music bars in Siem Reap feature some of Cambodia's top artists.
Entertainment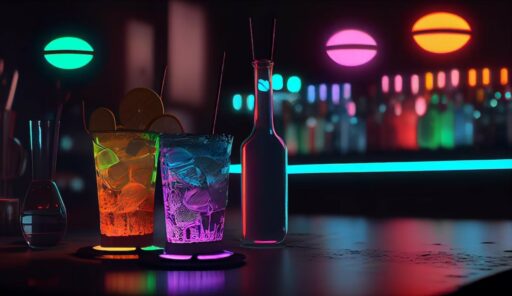 Popular among tourists, Siem Reap's nighttime scene is widespread, notably along the well-known Pub Street. Unless you're going somewhere extremely upscale, you may enjoy the nightlife without breaking the bank or feeling the need to dress up. Beers in Siem Reap often cost no more than $1, and other alcoholic beverages may be had for even less if you go during happy hour.
In any case, Siem Reap is a city where you can never pick a poor moment to go out drinking. The city's bars get ready for the night as the sun goes down. And they usually don't finish up until 4 in the morning. Siem Reap is just as much for the one-drink digital nomads as it is for those who challenge themselves to remain out until the sun comes up.
Starting at one end and working your way down to the other, stopping wherever looks to have a good crowd or decent music, is one of the easiest ways to have a stress-free night here.
Nightlife in Siem Reap isn't restricted to dive bars, though. If you'd prefer a more intimate setting for a conversation with friends, or a more upscale bar with an appropriate clientele, there are plenty of alternatives in the area. Due to Siem Reap's modest costs, even the most exclusive nightclubs won't break the bank on your tab for a signature drink or cover charge.
There is still plenty to see and do in Siem Reap after dark even if you're not a party animal. The city center is full of raucous bars where people sing karaoke to blaring music.
More traditional forms of nightlife, such as Apsara dance performances, locals playing drums and flutes, and vendors walking the streets with samples of local cuisine, are also easily accessible.
Transportation
The compact size and favorable terrain for foot travel make getting around Siem Reap a breeze. Randomly strolling the streets is a great method to learn about Siem Reap's many attractions. If the heat and daylight become intolerable, there are several additional low-cost, low-effort, and low-threat options to discover your surroundings.
Tuk Tuks, Bikes and Motorbikes
Siem Reap is teeming with Cambodian tuk tuks, which are essentially trailers tied to the back of motorbikes. These vehicles are a fun and convenient way for up to four people to get around Siem Reap .
Prices for tuk tuk rides are typically flexible and low. Many tuk tuk drivers can communicate in basic English, so it's easy to hail one while you stroll the streets. Tuk tuk rides can be had for as little as $3 to $5, or you can hire one for the day and travel around for $40.
It's possible to find tuk tuks just outside of hotels, with drivers who know English (and possibly other languages) for a somewhat higher charge.
Both motorbike and automobile taxis are readily available in Siem Reap. Grab is also widely used, a good alternative for visitors, as it is in many other Southeast Asian countries. Although most drivers are trustworthy and crime rates are low, it is still easier to reserve a motorbike or car through Grab, as there are no specific taxi brands or organizations in the area.
This is not only the safer option, but also the more affordable one, as Siem Reap's lack of formal institutions makes it easy to get cheated on transportation costs.
Motorcycle rides of a few miles should cost about $1, but the equivalent drive in a car would be at least $3. There are no set prices in this city, with the exception of the $10 fare from the airport to the downtown area. If the price seems high, bargain and double-check before leaving.
Cycling can also be a great option. The majority of inns and motels will gladly lend you a bicycle, often at little to no cost. If your hotel doesn't offer bike rentals, the city center has many. A regular bike costs $2 per day, including a lock and helmet.
Self-driving is not as common in Siem Reap as it is in other of the neighboring nations. Tourists were not legally allowed to rent motorcycles for personal use until 2016, so although the option is now available, few people actually go through with it. Especially now that personal transportation is both affordable and easy to arrange.
A valid driver's license and a protective helmet are required in order to rent a motorcycle. The local police frequently pull over tourists who disobey driving laws in this region. Scooter rentals cost about $13 per day for a basic cycle, with higher rates for more features or a larger frame size. Before you ride away on your rented motorcycle, make sure to inspect it carefully and document any damage, such as dings or scratches, with photographs.
Healthcare and Fitness
Siem Reap lacks a reliable system of healthcare facilities. You can't always tell if a doctor has had the right training or if a clinic follows safe hygiene procedures because so many of them don't speak English. Because of this, a list of recommended clinics is essential.
Although it's not cheap, the Royal Angkor International Hospital provides the best medical services in town. The local medical community is well-equipped, and its doctors are fluent in English. Although this is the busiest hospital in town, locals or those with valid work permits or long-stay visas might receive a discount.
Patients in need of more advanced medical care can be transferred to the Bangkok Hospital Medical Centre via helicopter, charter flight, or commercial airplane. Another option for children in need of advanced medical care is Angkor Hospital for Children, albeit it should only be used for relatively minor injuries.
There are many sports and fitness centers and studios spread out around Siem Reap. Luxury gyms, on the other hand, provide an unrivaled immersion into the Cambodian fitness world and often feature spas, saunas, and jacuzzis for a soothing afternoon.
The gyms in Siem Reap are also quite cheap compared to the rest of Southeast Asia, with only the highest-end facilities charging Western-style membership fees. Both Siem Reap Fit and Angkor Muscle Gym are among the best in the area, and both offer an extensive range of training options in spacious settings.
While less expensive gyms may not have as many cardio machines, they still contain everything you need for a complete workout. If you're ready to take your exercises to the next level, try out Khmer boxing at the Angkor Fight Club, or book a stay at the Raffles Grand Hotel d'Angkor for the full spa treatment.
Yoga, pilates, aerobics, and other classes are usually available at these gyms as well.
Medical Insurance
Long-term digital nomads in Cambodia should get both medical and travel insurance. Know that many insurance providers won't cover the cost of high-end medical care, and that the quality of the less expensive options in Siem Reap and the rest of Cambodia isn't up to pace with that of Western institutions.
Read the fine print before signing up for any coverage, but most digital nomads choose travel insurance from reputable companies like World Nomads or Safety Wing. Check your health insurance coverage for a med-evac clause, which will cover medical evacuation to another nation if you get dangerously ill. A high standard of medical care in times of crisis may be best ensured in this manner.
Jobs
Most of the foreigners who live and work in Siem Reap do so remotely online, earning them the nickname "digital nomads." Being a developing nation, there aren't many well-paying employment available to those who don't know Khmer. Most foreigners who come to work in Cambodia do so in the service industries (tourism, hospitality, and education) where fluency in English is desirable or required of all employees.
Many non-digital nomads make ends meet by teaching English in classrooms abroad. Still others find employment in the city's many hotels, restaurants, and hostels. It's not impossible to find work in Siem Reap, however all foreigners who do so are required to have the proper visa and permit status. Siem Reap requires a Ministry of Labor and Vocational Training work permit and employment card to work.
If feasible, apply for a work visa before the start of the year because it is valid until December 31 of the year it was issued. Jobs in Cambodia are typically spread among job-seekers via word of mouth and the expat community.
The British Chamber of Commerce in Cambodia is another easily accessible option to get a job. Expats from all over the world can benefit from its many business events and extensive network of contacts.
Siem Reap has fewer co-working spaces than other Southeast Asian digital nomad hotspots, but they are well-equipped for remote work. There are coworking spaces downtown and coffee shops and cafés throughout the city.
Moving to Siem Reap with family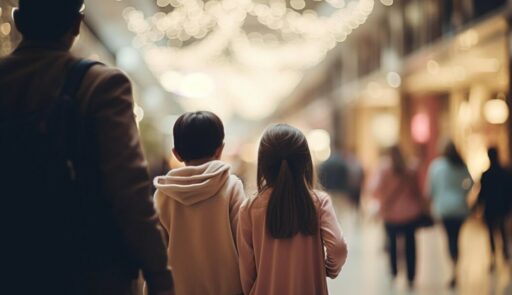 Siem Reap is not the most kid-friendly city in Southeast Asia, but there are lots of options for foreign schools, entertainment, and managing the day-to-day with kids. Numerous international schools, the most majority of which offer instruction in English, can be found in Siem Reap.
The city of Siem Reap is easily navigable on foot, even with a stroller, and it features several family-friendly attractions.
The city of Siem Reap is perfect for imaginative kids because of its artisanal culture. Siem Reap is one of the greatest cities in Cambodia for raising a family because of the abundance of healthcare facilities, pharmacies, baby food, and diapers available there.
Sunscreen and bug spray made specifically for kids are also readily available. Although all of the above may be found in abundance in Siem Reap, you should stock up before venturing outside of the city to see the rest of Cambodia because it is not as well supplied as the city itself.
Cost of Living in Siem Reap
Siem Reap's westernization makes it more expensive than other cities in Cambodia. However, Siem Reap has cheaper rent, food, transportation, and dining out overall when compared with Phnom Penh. A digital nomad can live comfortably in Siem Reap for a month on less than $800, or $1000 if they splurge on luxury items like spa visits, gourmet meals, and gym memberships.
Living costs in Cambodia are still far lower than in many other popular locations among digital nomads.
Lodging
Siem Reap apartments are easy to find. The city is small and welcoming, making it much simpler to settle on a neighborhood than in more bewildering destinations like Thailand.
Here, the agents will gladly provide transportation so that you can see numerous properties in a single outing. This can help you find apartments and houses not advertised on Facebook. Compared to houses, apartments are more expensive but include security, pools, and gyms. Not many residences in Siem Reap have backup generators to deal with the city's frequent power outages, but apartments always do.
Check the neighborhood as a whole to see how close it is to your coworking space, favorite coffee, gym, and favorite eateries. What may have seemed like the perfect home at first can suddenly become a nightmare due to the presence of screaming children, noisy dogs, or adjacent poultry.
Due to the city's rapid development, construction sites may be found all across Siem Reap. Before you put your name on the dotted line, make sure there won't be any early-morning drilling or pounding from adjacent construction.
Also, never settle for the first apartment you see. It's crucial not to get taken advantage of or offer unrealistically cheap sums, but most agencies and landlords here expect some room for bargaining.
As a budget-friendly destination, Siem Reap makes it more difficult to obtain luxurious lodgings than cheap ones. You can also find a lot of cheap options when you initially arrive in the city without worrying about low-quality accommodations or uncomfortable beds.
There are many hostels in Siem Reap to suit every taste, and they are all quite reasonably priced and convenient for getting to know the city. There are several quiet hostels in the city, despite its reputation for rowdy travelers in pursuit of nonstop partying.
Best Places to Live in Siem Reap
Staying in a convenient downtown area of Siem Reap is easy on the wallet thanks to the city's low hotel rates. Central Siem Reap, often known as the Old Market District or the City Center, is where the majority of the action is. It is a fantastic home base for any explorers of the city's thriving social scene. Many hotels and hostels are accessible in this convenient location while you look for a potential home.
If you have a bit larger budget and enjoy gorgeous buildings, you should stay on Sivatha Boulevard in the Old French Quarter, which as the name suggests, is filled with beautiful restored colonial structures. The hippest vintage and high-end boutiques in Siem Reap can be found in this area, which boasts one of the city's most picturesque settings. Stop by if you're just window shopping or planning on doing some serious spending.
Wat Bo Road, on the other side of the river, is a neighborhood formerly beloved by backpackers but now catering primarily to affluent tourists and five-star hotels. You can still find affordable rooms in this area, albeit they won't be as plentiful or as low-priced as in other nearby communities. Wat Bo Road is a good alternative to the busy city center if you're seeking for some quiet time or are bringing little children along for the trip.
Located south of the Wat Bo Road region, Wat Damnak is peaceful and pleasant while still being convenient to Pub Street and the other major neighborhoods.
Taphul Village, to the west of the Old French Quarter, is a well-liked Siem Reap neighborhood among families with young children. In general, accommodations here are better suited to families than to singles because the area is one of the safest (not that the others are notoriously dangerous).
Pained by financial indecision? Want to invest with Adam?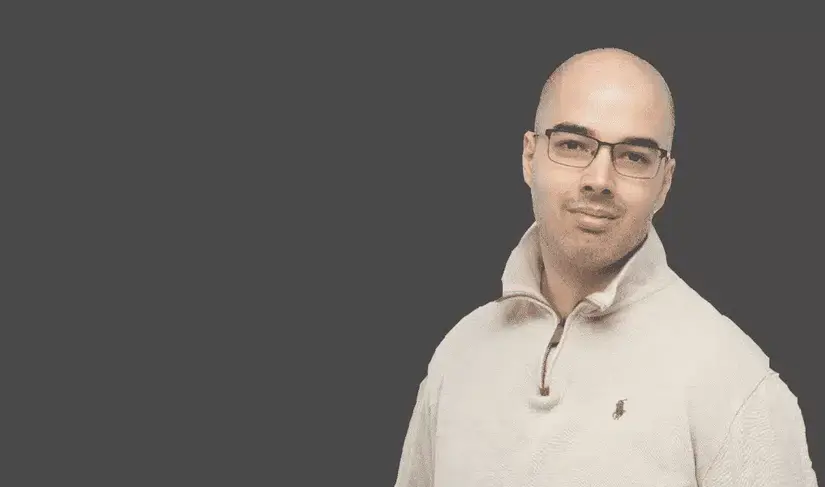 Adam is an internationally recognised author on financial matters, with over 694.5 million answer views on Quora.com, a widely sold book on Amazon, and a contributor on Forbes.