Navigating the spectrum of health insurance options can be a challenging task, especially for expatriates who are dealing with the complexities of settling into a new country.
If you're an expat, maintaining health and wellness should be a priority, making it essential to understand and access the appropriate international health insurance.
In that sense, you may have heard of the policies of APRIL International. Currently, as one of the bigger international health insurance providers, APRIL International offers protection to more than 150,000 policyholders worldwide in both their professional and personal endeavors.
The company's stated goal is to make it easier for you to receive healthcare wherever in the world.
APRIL International is backed by the APRIL Group, which has a network of 15,000 partner brokers and is among the top wholesale brokers in France.
With 2,400 employees, the group aims to provide their customers and partners with an exceptional experience by fusing the best human services and technology in the areas of creditor insurance, international health insurance, niche property and casualty insurance, and asset management.
APRIL offers health and personal protection insurance for individuals, professionals, and VSEs.
In this article, we will take a look at the products and policies of APRIL International, as well as offer a comprehensive guide on international health insurance overall, its importance, features to look for, and how to select the policy that best matches your needs and circumstances.
If you have any questions or want to invest or get insured as an expat or high-net-worth individual, you can email me (advice@adamfayed.com) or use these contact options.
Why should you get international health insurance?
Whether you're a student studying abroad, a family embarking on a new adventure, or a retiree settling into a new homeland, understanding international health insurance options is crucial.
In this guide, we'll break down what international health insurance is, why it's an important safeguard for all expats, and outline essential factors to think about when choosing your policy.
International health insurance is a type of insurance coverage tailored specifically for individuals living outside of their home country for extended periods, expats, global citizens, and frequent travelers.
Unlike regular domestic health insurance that provides coverage within your home country, international health insurance covers your healthcare needs irrespective of your geographic location.
It's designed to offer a wide spectrum of medical coverage options and access to healthcare facilities globally. The coverage often includes inpatient treatment, outpatient treatment, medical evacuation, and typically a range of wellness benefits.
In comparison to domestic health insurance, international health insurance provides comprehensive global coverage.
This means healthcare continuity is maintained even when you move from one country to another, giving the insured the flexibility, they wouldn't typically have with a domestic insurance policy, making it the go-to choice for expats and frequent international travelers.
What are the pros and cons of international health insurance policies?
When deciding whether to opt for an international health insurance policy or maintain a domestic policy in your home country, it's essential to understand both the benefits and drawbacks of each option.
Pros
Global Coverage: International health insurance policies typically provide worldwide coverage, allowing policyholders to access healthcare facilities and obtain treatment virtually anywhere in the world.
Flexibility: As an expat or frequent traveler, you're not restricted by geographic limitations. You can obtain necessary healthcare services in multiple countries without worrying about starting a new policy or paying out-of-pocket.
Customization: Many international health insurance policies offer a wide range of customizable coverage options catering to specific needs. Policyholders can tailor their policies to cover everything from dental care to maternity care, depending on their requirements.
Access to High-Quality Healthcare: International health insurance policies often grant access to an extensive network of reputable healthcare providers and specialists worldwide, ensuring top-quality care for policyholders.
Portability: Since international health insurance policies are not tied to a specific employer or country, policyholders can retain their coverage when switching jobs or countries, providing peace of mind and healthcare continuity.
Cons
Higher Premiums: International health insurance policies often have higher premiums compared to domestic policies due to their broader coverage scope and access to global healthcare networks.
Complexity: International health insurance policies can be more complex to navigate than domestic ones, especially when dealing with varying regulations, medical standards, and access to healthcare providers across numerous countries.
Overlap with Local Healthcare Systems: Some countries have comprehensive public healthcare systems that could already cater to expats' needs, making an international health insurance policy unnecessary or overly comprehensive in certain situations.
Policy Exclusions: Certain international health insurance policies may have specific exclusions or limitations, such as pre-existing conditions or specific regions, that might not meet the policyholder's unique healthcare needs.
Selection Challenges: Comparing and choosing the best international health insurance policy can be time-consuming and confusing due to the multitude of providers, plans, and coverage options available.
To make the most informed decision, carefully consider these pros and cons in relation to your specific healthcare needs, travel patterns, and financial situation. Researching and comparing different policy options is critical to ensure optimal health protection while abroad.
Why is international health insurance important for expats?
International health insurance plays a vital role in ensuring the health and wellness of expatriates who face unique healthcare challenges while living or working abroad.
Expatriates often encounter unfamiliar healthcare situations that wouldn't pose challenges in their home country. These can include:
Navigating a Foreign Healthcare System: Each country has its own healthcare system, which may differ significantly from that of your home country. Understanding the protocol and nuances of a foreign system can be complex and confusing.
Language Barriers: Communicating health issues with foreign medical professionals might be challenging if you don't speak the local language fluently. Miscommunication can lead to ineffective or delayed treatments.
Different Medical Standards: The quality of medical care can vary greatly between countries. In some cases, expats may find the local standard of care to be inferior to their home country. In such situations, having access to a trusted network of international healthcare providers is crucial.
Unfamiliar Disease Risks: Expats may be exposed to different health risks in their new location, including infectious diseases that may not be prevalent in their home country. Ensuring proper preventative care to mitigate these risks is essential.
International health insurance covers a wide spectrum of medical treatments that expats may require, providing peace of mind knowing you always have access to essential care.
Many international health insurance providers offer multilingual support services, assisting expats in navigating foreign healthcare systems and communicating with local healthcare providers.
With international health insurance, expats gain access to reputable healthcare networks, ensuring they receive high-quality care no matter where they live.
In cases where adequate medical care is not available locally, international health insurance often includes coverage for emergency evacuation to transport expats to an appropriate facility, ensuring timely and appropriate medical care.
Unanticipated medical expenses can have severe financial implications. International health insurance mitigates this risk by covering the cost of care, preventing out-of-pocket expenditure.
International health insurance plays a critical role in safeguarding expats' health and well-being while navigating the unique challenges of residing in a foreign country.
What is APRIL International?
APRIL International Care is an insurance middleman that offers, markets, and oversees insurance and assistance programs for tourists, expats, and companies worldwide.
APRIL International is able to serve clients all across the world because of her established relationships with wholesalers and healthcare providers.
The company strives to make life easier for its globally mobile consumers by insuring their health and travel no matter where they are in the world or how long their vacation lasts by combining proximity and experience.
APRIL International claims it can support you through your international experience with a full and flexible range of insurance solutions, tailored to each expat profile and budget, whether you are a student, an intern, looking for a working holiday program, an employee, or a retiree.
The company also provides assistance you with foreign healthcare coverage, whether you are a start-up business owner, manager of a small firm, or director of a major corporation.
In order to give its clients' employees with healthcare, aid, death and disability coverage, APRIL International also offers turnkey or custom insurance solutions that are ready right away. Other solutions are also tailored to all foreign mobility circumstances, regardless of the location, length of stay, or type of assignment.
As of 2023, APRIL International claims to serve 150 000 policyholders globally across 20 thousand distributors, with 2,000 business clients. The company has 300 employees, and has received premiums totaling 250 million Euros. APRIL International operates in 13 countries and 26 nationalities.
Last year, the inaugural Health & Protection's International Private Medical Insurance (IPMI) Report recognized APRIL International with an overall 5 Star rating. This was based on more than 200 specialized IPMI brokers were surveyed globally in 2021.
APRIL International received an overall rating of 88.2 out of 100 from the 200+ brokers surveyed.
The top prize was won in the crucial business-focused categories of staff expertise and response time. These traits are emphasized by many brokers as being crucial for creating and growing a long-term customer relationship.
Isabelle Moins, CEO of APRIL International in Europe, commented: "We are committed to offering 24/7 local support and a seamless experience to all our partners and policyholders."
"Our objective is simple: to be available at all times through our various offices around the world to support our policyholders in the event of a difficult situation, and to offer them digital services to simplify all their day-to-day procedures."
"In the current health context, we are doing everything we can to facilitate international mobility and we are therefore very pleased with this award, which rewards the work of all our teams."
Joe Thomas, Managing Director of APRIL International UK, added, "We are delighted to have been awarded the top prize in this authoritative survey. It is testament to the solid foundations the team in London have been building over the last few years and a reflection of our wider international Group strength."
"International private medical insurance was thrust into the limelight at the start of the Covid-19 pandemic and going forward, we believe it will have been permanently moved up priority lists in terms of a "must have" for employers, students and families living and working abroad."
What products and policies does APRIL International offer?
Although the corporation sells a wide variety of products in other countries, our evaluation will concentrate on the American market. There are many different kinds of travel insurance packages available.
Economy
Unlike typical economy plans, APRIL's low-priced travel package covers cancellation fees of up to 100% and interruption fees of up to 150%.
It also includes generous emergency medical coverage of $50,000 and medical evacuation coverage of $250,000.
These amounts are significantly larger than what you would find in a basic travel package. The plan also includes trip delay and luggage insurance. We accept patients with preexisting conditions. The policy includes $25,000 in coverage for accidental death and dismemberment (AD&D).
The maximum duration of a trip covered by the Economy plan is 60 days, and the maximum trip cost is $20,000.
VIP
Similar cancellation and interruption provisions are included in the VIP plan, but the emergency medical coverage is increased to $250,000 and the medical evacuation provision is increased to $500,000. AD&D up to $200,000 is included, as is the maximum amount of coverage for trip delays and lost luggage.
This plan, like the Economy plan, covers preexisting conditions and has a maximum trip cost of $30,000.
Choice
The Choice plan is flexible and offers the same medical and trip cancellation/interruption coverage as the Economy plan as its starting point.
The policy provides for a $10,000 AD&D benefit, a $250,000 medical evacuation benefit, and covers preexisting conditions. The coverage for trip delays and excess luggage is slightly better than Economy.
There are a number of add-ons that can be purchased to further tailor this coverage to your needs.
Cancel for any reason
Cancel for work reasons
Sports & business equipment baggage coverage
Financial insolvency of travel carrier
Rental car coverage
APRIL has a separate trip cancellation insurance that reimburses all expenses. This policy has an optional advantage of "Cancel for Any Reason" coverage.
Annual Multi-Trip
The multi-travel plan from APRIL International allows for as many journeys as you like throughout a year, up to a maximum of 60 days each trip.
The plan provides $30,000 in emergency medical coverage and $2,000 in trip interruption coverage. A total of $50,000 is available for medical evacuation. Protections such as flight delays and lost luggage are standard features of this package.
TicketPlan
TicketPlan is the only service APRIL International provides that is not related to travel. If for whatever reason the ticket buyer is unable to make it to the event, this will reimburse them for their money.
APRIL International allows for online claims to be filed and also provides phone support; however, neither the claims forms nor the phone number to call are linked to directly from the claims page.
According to the page listing possible ways to get in touch, the insurance company can be reached in a few different ways.
The site states that disputes are typically resolved within 10 working days. The website boasts that APRIL's claims processing system is cutting-edge and lightning-fast, but it does not go into detail on how this is possible.
There is very little actual meaningful information on claims on the site.
Should you invest in a policy from APRIL International?
The base rate for an APRIL travel plan, which includes secondary medical coverage, was one of the lowest available on the market. The website may be difficult to navigate for some customers. Obtaining quotes is a prime example of this.
However, there are no major issues or significant red flags. The TrustPilot for APRIL International has 537 reviews with an overall score of 4 stars, suggesting that many clients are happy with their products and services.
It will take time to carefully research different insurance providers to see which one best suits your needs. But it is best to err on the side of caution, and there are plenty of reliable providers available.
What should you look for in international health insurance?
Choosing an international health insurance policy is a significant decision. It's essential to understand what features and benefits to look for in a plan to ensure it meets your health needs and lifestyle.
Let's elaborate on the core features that a comprehensive international health insurance policy should have:
Coverage
Opt for a policy that suits your healthcare needs. Typical coverage areas are:
Hospitalization: This includes surgeries, hospital stays, and any procedures that require you to be admitted to a hospital.
Outpatient services: Outpatient care includes any treatment that doesn't require you to stay overnight in a hospital, like doctor's consultations, minor surgeries, and diagnostic tests.
Dental and Optical coverage: Some international health insurance policies may offer dental and optical care, which can be especially useful if these services are expensive in your host country.
Maternity coverage: If you plan on starting or expanding your family, look for a policy that covers maternity-related expenses.
Emergency evacuation: In an event where there's no adequate local medical facility, emergency evacuation coverage will ensure you'll be transported to the nearest suitable hospital.
Policy Limits
This represents the maximum amount an insurer will pay for covered healthcare services in a policy year. Be sure to understand this aspect thoroughly as meeting healthcare needs within these limits is crucial.
International health insurance often provides global coverage, but it's important to check whether a policy covers the specific regions you plan to live in or visit.
Policy Exclusions
Insurance policies typically have exclusions, or services not covered by the insurer. Be clear about these from the onset to avoid unexpected costs.
Claims Process
Explore how the insurance company handles claims. A smooth and efficient claims process can significantly lower stress levels during a medical crisis.
By comparing different policies based on these features, you'll be better equipped to make an informed choice that best suits your lifestyle and unique healthcare needs.
How do you choose the right international health insurance policy for you?
Selecting the right international health insurance policy is crucial for protecting your health and finances while abroad. In this section, we discuss several steps and considerations to help you make an informed decision when choosing a suitable policy.
Assess Your Healthcare Needs
Begin by evaluating your realistic healthcare needs, taking into account factors like:
Pre-existing medical conditions
Family history of specific health issues
Lifestyle habits (e.g., sports or recreational activities at a higher risk for injury)
Expected healthcare needs during your stay abroad, such as vaccinations, routine check-ups, or dental treatments
Consider Your Travel Plans
Are you planning to travel extensively during your time abroad, or is your stay relatively static in one country? Choose a policy with a coverage area that aligns with your travel plans and predicted whereabouts.
Research Local Healthcare Costs
Investigate the healthcare costs in your destination country to gain a better understanding of their pricing structures. This knowledge will help you determine the coverage limits you might require and whether specific add-ons, like dental or maternity coverage, are worthwhile to include in your plan.
Examine Policy Exclusions
Review the exclusions within potential policies to ensure they wouldn't pose any significant restrictions on your healthcare access or options.
Compare Options Based on Key Features
Compare multiple policies based on the key features discussed in the previous section: coverage, policy limits, area of coverage, exclusions, and the claims process. Narrow down your options to a shortlist of fitting plans from reputable providers.
Look for Customization Opportunities
Some international health insurance policies offer customizable options, allowing policyholders to tailor coverage to suit their needs better. Consider these opportunities if you have specific requirements that a standard policy may not fully address.
Assess Affordability
While affordable premiums are desirable, don't compromise on essential coverage. Evaluate the premiums in conjunction with the benefits offered, ensuring the policy provides the necessary coverage while fitting within your budget.
Read Reviews
Gather insights from previous policyholders or independent review websites to gauge the claims process's efficiency and customer service experience for each insurer on your shortlist.
Taking a well-rounded approach by evaluating your healthcare needs, travel plans, and affordability while meticulously comparing policy features, will equip you with the necessary information for choosing a robust and suitable international health insurance policy.
How do you determine what features you need as an expat?
Different types of expats have specific healthcare needs, and these needs should be considered when choosing an international health insurance policy. Let's review some common expatriate groups and their unique healthcare considerations:
Corporate Expats
These are individuals who've relocated for work. They should consider:
Coverage in Multiple Countries: If your job involves regular travel, consider a policy that provides coverage in all countries you visit.
Stress and Mental Health Services: The stress of relocation and work can impact mental health. Consider a plan that includes mental health services.
Coverage for Family: If your family has relocated with you, ensure that your policy provides adequate coverage for all family members.
Retirees
Expats who've retired abroad should consider:
Chronic Disease Coverage: Retirees typically have a higher risk of chronic diseases. Check if potential policies cover treatment and management of chronic conditions.
Accessibility to Nearby Health Facilities: As you age, accessibility to healthcare becomes increasingly important. Choose a policy that includes a wide network of healthcare providers.
Students
Expats studying abroad have different healthcare needs:
Preventive Care and Vaccinations: Students living on campuses can be more exposed to communicable diseases. Vaccinations and preventative care coverage can be beneficial.
Mental health services: The stress of studying can impact mental health. A policy that offers mental health services can be sought after.
Families
Expats who've moved with their families have specific considerations:
Pediatric Care: Ensure the policy covers pediatric services for children.
Maternity Coverage: If you plan on expanding your family while abroad, check if the policy covers maternity-related expenses.
By understanding the unique healthcare needs of different expatriate groups, you can make a more informed choice when choosing an international health insurance policy. Remember, the ideal insurance plan provides coverage for the healthcare services you are most likely to use.
Should you get international insurance as an expat?
It is up to the person to decide if they want to invest in expat life insurance. Think about whether you have a family that counts on your income, such as a husband and/or children.
To protect them financially in the event of your unexpected death, consider purchasing life insurance.
The security of life insurance is a boon to foreigners. In the event of their untimely demise, their loved ones will be provided for monetarily. Those who have loved ones back home who depend on their income while they are away should pay extra attention to this.
The money from a life insurance policy can be used to settle a mortgage, reduce or eliminate child care costs, or make other regular payments easier to manage. Consider purchasing life insurance to safeguard your loved ones' financial security in the case of your untimely passing if you have not previously done so.
Protecting your loved ones with expat life insurance can ease some of the fears associated with leaving home.
If you and your family have relocated overseas, you may feel an obligation to support them financially as they adjust to life in a new country.
If you were to pass away suddenly, your family might have trouble making ends meet. Additional costs associated with your death, such as funeral and probate expenses, may add to the financial strain.
Furthermore, depending on where you live in the world, your loved ones may not be eligible for government support programs like social security.
The unexpected loss of income could cause your family to fall into arrears, debt, or even homelessness. Of course, this is the worst-case scenario; nonetheless, if you make a sizable contribution to the family's financial well-being, overseas life insurance may be a wise precaution to consider.
Peace of mind for those living abroad comes from knowing that their families are provided for in the event of an emergency. This can free people up to concentrate on their jobs and families without distraction.
Having expat life insurance is crucial for the financial security of loved ones left behind. It guarantees that kids will be cared for even in the worst possible circumstances.
As a condition of their visa or residency permit, many countries demand that foreign nationals carry life insurance. Fines or other penalties may be imposed for people who do not carry adequate life insurance.
Expats' financial stability is ensured by life insurance. It guarantees that their family will have the means to pay for final expenses, debts, and ongoing living costs in the event of their passing. This might be especially helpful for expats who are their families' sole source of income.
It is important for expats to get life insurance, and many policies can be used in more than one country. This is crucial for expats who are always on the move or whose time spent abroad is uncertain.
Policies for those living abroad can be tailored to the individual's needs. This flexibility allows expats to tailor their insurance to their own situation, whether it be in terms of policy length, deductible, or other factors.
Should you consult an expat financial advisor to help with international insurance?
Expat life has the potential to be both thrilling and fulfilling, but it also has its difficulties. Getting life insurance is one of the first things you should do as an expat.
It can be difficult for expats to sort through all the available options when it comes to international life insurance. An international financial counsel is invaluable in this situation.
When it comes to your financial well-being, it is best to consult with a pro who knows the ins and outs of expat life. International life insurance is only one of the many financial issues that they may assist expats with.
Some of the ways in which an expat financial advisor can assist with questions about overseas life insurance are outlined below.
An expat financial advisor's ability to evaluate the need for life insurance is crucial.
They may advise foreigners on what kind of policy would be most appropriate and how much coverage they need. Those who have loved ones back home who depend on their income while they are away should give this a high priority.
Obtaining life insurance in a foreign country can be a difficult and time-consuming process. A financial advisor who specializes in working with expats can assist them sort through all the available insurance and determine which ones are the greatest fit.
The terms and conditions of each policy, as well as any potential limitations or exclusions, can be explained to foreigners.
Individuals can tailor international life insurance coverage to their own requirements. A financial advisor who specializes in working with expats can help individuals abroad get the insurance protection they require.
They can tailor the policy to their own requirements by deciding on factors such as the level of coverage, policy duration, and deductible.
As a condition of their visa or residency permit, many countries demand that foreign nationals carry life insurance.
It is important for expats to follow the rules and regulations of the host country, and a financial counselor can help with that. They can also advise foreigners on how to comply with local laws and regulations.
Peace of mind for those living abroad comes from knowing that their families are provided for in the event of an emergency.
An expat financial advisor can assist individuals plan for the financial security of their families in the case of an unexpected occurrence.
What other issues does an expat financial advisor help with?
If you plan on living abroad for an extended period of time or if your financial situation is extremely complex, it may be beneficial to work with an expat financial advisor.
The first problem that often emerges for expats is the difficulty of keeping track of their money in a new nation. They may be living and working overseas, but they still want to have their financial affairs handled by a local advisor or bank.
However, this can be difficult because many banks will not accept customers whose permanent or long-term primary residence is located outside the bank's jurisdiction.
Another common issue is the need to deal with numerous currencies. Financial assets held by an expat may be held in a currency different from that of their home country's business or family.
Financial consultants who specialize in working with expats can alleviate stress related to insurance, investments, taxes, and retirement planning.
Financial consultants who specialize in working with expats can alleviate stress related to insurance, investments, taxes, and retirement planning.
As a result, keeping track of multiple accounts in addition to everything else can be a hassle.
Another significant obstacle is taxation. A U.S. person residing overseas who earns money in both countries faces a potentially complicated tax situation due to factors such as tax treaties, the Foreign Account Tax Compliance Act (FATCA), and more.
Finally, there is the issue of banking regulations. As an expat, you may be subject to regulations that are distinct from those in your native country. This can make it difficult for banks to provide the same quality of service to an international customer as they would to a domestic one.
Conclusion
In conclusion, obtaining comprehensive international health insurance is crucial to protecting expats' health and well-being while residing in a foreign country.
It's essential to identify your specific healthcare needs and consider factors such as your lifestyle, travel plans, policy features, and affordability when selecting a suitable policy.
Expatriates belong to diverse groups, and each group has its unique healthcare requirements. By understanding those unique needs and tailoring the policy accordingly, you can ensure that your health is safeguarded against unpredictable events and unfamiliar healthcare systems.
Consulting with experts like expat financial advisors can be highly beneficial for obtaining further guidance and recommendations for your situation. They can assist you in understanding policy nuances, coverage options, and potential pitfalls, helping you make an informed and confident decision.
Ultimately, the primary goal is to select an international health insurance policy that allows you to live and work in a foreign country with the peace of mind that your health and finances are safely protected.
Pained by financial indecision? Want to invest with Adam?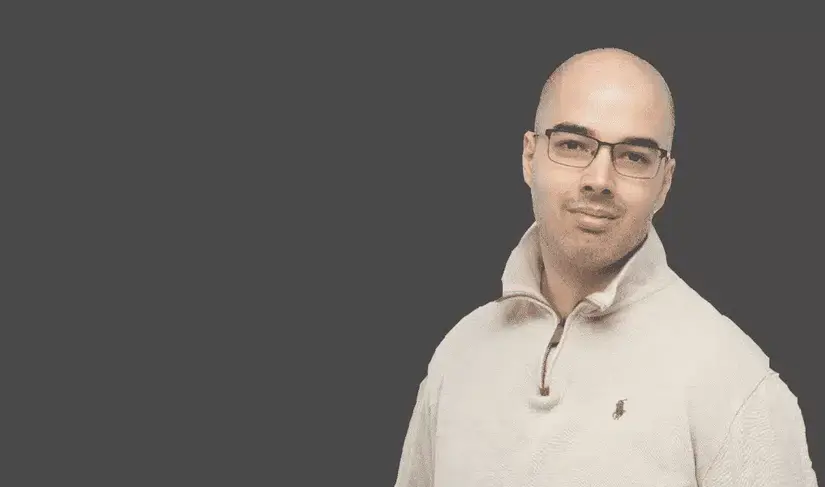 Adam is an internationally recognised author on financial matters, with over 669.2 million answer views on Quora.com, a widely sold book on Amazon, and a contributor on Forbes.