Most wealthy individuals often have confusion about the services related to private banking.
Is private banking as effective as the institutions offering that service claim?
Today, I wanted to clarify all the aspects related to private banking to find out if they are really worthwhile.
So, without any delay, let us jump into our topic for today about Private Banks and their services.
First of all, let us start by discussing the general information related to private banks.
If you want to invest as an expat or high-net-worth individual, you can email me (advice@adamfayed.com) or use these contact options.
In general, we feel there are better alternatives to the private banks for most individuals.
What is Private Banking?
Imagine a bank that offers normalized financial products and services to the general public.
In some cases, people with a gigantic sum of money become clients of such financial institutions.
Such high-net-worth individuals may not benefit from the usual products and services offered.
That's where the financial institution steps right in and offers some tailored financial products and services.
Such personalized solutions are provided in such a way that wealthy individuals can make the most of their money.
This means the service offered to high-net-worth individuals through tailored solutions is called "Private Banking"
Some of the aforesaid tailored financial services and products offered as a part of private banking are as follows.
— Investment advice
— Asset management
— Financial planning
— Tax services
— Insurance
— Retirement planning
— Trust and estate planning
— Custom lending solutions
— Real estate financing
These are just some of the general examples of private banking services, and there may be more.
Usually, a dedicated client support team is assigned to cater to the client's specific needs.
This client support team or a relationship manager provide access to a range of personalized banking services.
Clients who opt for private banking generally get discounts or preferential rates on accounts, loans, etc.
They also get access to higher limits on bank transfers, payments, withdrawals, and so on.
With some private banks, you may even get a discount on pricing related to foreign currency purchases.
Based on the client's particular needs, financing may be offered on:
— Home purchases
— Commercial real estate purchases
— Art purchases
— Yacht/Aircraft purchases
— Sports
— Events
As you may know, high-net-worth individuals do have specialized needs related to credit solutions. Most private banks cater to the needs of their clientele as well.
Investment management, treasury management, tax planning, trust planning, and other similar services are a given.
Private banking may be offered by specialized private banks or private banking divisions of large retail banks.
The clients, i.e., high-net-worth individuals, can be the general public, business owners, or foundations.
For example, imagine having $10 million in various accounts of a bank, let's say, Citibank.
Then, you'll be considered a private banking client known as Citigold Private Client (in terms of Citibank).
This specific status lets you access a dedicated wealth manager as well as a relationship manager.
You'll also be able to acquire 24/7 support, which isn't usually provided to the normal clients of that bank.
Most of the bank's fees are waived and advanced investment/wealth management services are provided.
You may even access the global lounges of Citibank whenever you are traveling. In some circumstances, the banking provider may also offer sports or event tickets to you as a compliment.
How Does It Work?
Banks, just like any other company, want to demonstrate their excellence in order to get more customers.
This can be shown through having more assets under management compared to their peers.
By providing such services, banks make their wealthy clients loyal to them.
This, in turn, makes the clients stay deposited for a longer period, which allows the banks to gain more capital.
Some clients may invest more capital if they are pleased with the personal services they get.
A normal person may have a common savings account or a checking account with a bank.
But wealthier clients get a dedicated relationship manager, which gets familiar with their financial scenario.
Such a manager will assist the wealthy client regarding their transactions or other services they need.
Sometimes, wealthy clients already have a financial expert working for them.
If that's the case, the relationship manager of a private bank (or division) shall collaborate with the client's financial professional.
This will help the wealthy client get much more streamlined access to banking or other financial services.
How to Become a Private Banking Client?
Depending on the specific institution, the actual requirements to access private banking services may differ.
Large retail banks might come up with tiered services in terms of private banking.
This means, the more money a client adds, the more discounts/offers/perks they can access.
First, let us take a look at different levels of private banking in general (based on the net worth of a client).
Starting Level (less than $1 million)
In the UK, banks like Metro Bank and Lloyds have a requirement for £250K to access private banking services.
Whereas banks like Santander require £500K to consider you as their private client.
Therefore, you access private banking services from most banks with an amount of less than a million dollars.
Median Level ($1 million to $10 million)
A net worth of around £5 million is required by banks like Standard Chartered, HSBC, etc.
Some banks like UBS and Credit Suisse may offer private banking services within a range of £2-3 million.
Therefore, medium-level private banking services are offered to people with a net worth lying between $ 1 million to $10 million.
Higher Level ($10 million+)
Institutions such as JP Morgan, Bank of America, and Citibank might need around $10 million to offer private banking services.
Ultra-high-net-worth clients
Clients who have more than $30 million and up to $250 million are known as Ultra-high-net-worth clients.
Mega-high-net-worth
Clients having more than $250 million fall under the category of Mega-high-net-worth clients.
Tiered Levels
Now, let us have a small example of the tiered services with JP Morgan Chase & Co. as an example.
This institution offers private banking starting from the basic tier at $150,000 in accounts and investments.
The clients worth $10 million in assets are private bank customers and are offered extensive privileges.
For example, such clients get access to personalized financial planning, tailored investing and advice, and so on.
Advantages of Private Banking
Let us have a look at some of the major advantages offered by private banks to their clients.
To begin with, you'll be able to access all your financial endeavors within a single roof.
This is a one-stop solution to get most of the financial services required by high-net-worth individuals.
This includes customized services or products in addition to the consolidated services.
Because banks or other institutions make wealthy clients their main priority, they'll provide the best possible solutions.
Additionally, if you are looking for making huge transactions as a business/individual, private banks are worth it.
The dedicated relationship manager or client support team will help you based on your specific needs.
Such a dedicated manager would be completely aware of the client's financial situation.
Therefore, the client doesn't have to go through the hassle of explaining everything again and again like a normal client.
Such troubles are faced by normal people as they have to explain everything to a different person each time.
The dedicated manager/team will also be glad to work with your personal financial professional.
One of the primary privileges of private banking is that clients get access to special perks and benefits.
Such benefits usually include:
— Higher interest on deposits
— Lower interest on loans/cards
— Higher transfer limits
— Prime rate on mortgages
— No fees for certain services
Some may even offer complimentary lounge access or tickets to special events.
High-net-worth individuals have complex lending needs that may not be acquired from retail banking services.
Private banks or private banking divisions come up with personalized lending solutions.
In most cases, the clients are offered a flexible line of credit or larger loan amounts.
The name private banking itself makes it clear that privacy is among one of the major benefits.
The financial dealings or services acquired by the client from private banks remain anonymous.
The HNWIs are provided with specialized solutions, which are kept confidential.
Otherwise, the services will also be made available by competitors to lure clients.
High-net-worth clients have financial needs that are not on par with normal clients.
The same applies to investments as well, and for that reason, private banks offer alternative investment opportunities.
Such access to alternative investments may not be accessible by retail investors.
Certain examples of such alternative investments offered by private banks include hedge funds, private equity, etc.
Disadvantages of Private Banking
Having discussed the advantages of private banking, let us now take a look at the backdrops.
Isn't that supposed to be a benefit for the clients who opt for private banking? Well, it can be a double-edged sword when it comes to loyalty toward clients.
Even though the manager or support team tends to act in your favor, they are employed by the bank.
At the end of the day, they are being paid by the bank, and therefore, they'll work in the favor of the bank.
Such a manager or support team would try to make more money for the bank by acting in the bank's interest.
This is usually done by encouraging the client to get involved with a service or product offering from the bank.
Such services or product offerings may not always be advantageous to the client.
Another backdrop of having a dedicated manager/support team is that they aren't permanent.
According to research conducted in 2017, employees in the private banking sector have higher levels of stress compared to other sectors.
If your dedicated manager decides to leave the bank, you may have to start from scratch with a new manager.
Alternatively, you can follow the account manager to his/her new place of employment. But this would also lead to the process of starting over, which could be complex.
Another double-edged sword of private banking is the potential for higher fees.
You might wonder "Adam, didn't you say that private banking comes with discounted prices and other perks?".
That's true. I said that. But I also said that you might be required to have more assets in order to get the best services.
If you do not meet the requirements for private banking, you might lose access to the services.
For instance, the Chase Private Client program might involve a $35 monthly fee when the balance drops below $150,000.
There might also be a possibility for additional charges to obtain services like wealth management.
Limited product offerings
Investment opportunities are something that a high-net-worth client would seek from a private bank.
Most private banks or private banking divisions do not meet the diverse investment requirements of a client.
Therefore, the client would have to settle down for the proprietary product offerings from the bank.
There is no doubt that the legal, investment, and tax services from a private bank are efficient.
This does not mean that such services are better than those offered by experts like financial advisors and wealth managers.
For example, a wealth manager or a smaller institution might offer services that outperform those offered by larger entities.
At the same time, the investment choices at such small institutions may be fewer than those offered by larger institutions.
Yes, private banks do offer some great products and services, and at the same time, they do face some challenges.
Since 2008, private banks have been facing restrictive regulatory challenges.
The licensing requirements for such private banking professionals are more stringent.
This is to make sure that they are extremely capable of offering apt financial advice to their clients.
Most private banks may start working with you for a six-digit amount, but there's a catch.
Popular institutions may require hefty sums starting from as high as $1 million to offer private banking services.
Even if you get access to their services for a lower amount, you will still have to pay more to get the best of their services.
The dedicated account manager would also encourage you to pay more money to get specialized services.
At the end of the day, those dedicated managers are still employees of the bank and have to meet their daily goals.
Mostly, their goals would indirectly suggest making the client invest more money.
This is to make sure that the client invests more so that the AUM of the bank will increase.
Private Banking vs Wealth Management
Even though private banks do offer services related to wealth banking, they are not that effective.
Especially if you compare those services with a specialized wealth manager (either firm or individual).
In my general opinion, private banking can be good for you if you are looking for better banking services.
By better banking services, I mean lending solutions, higher transaction limits, discounted banking offers, etc.
But when it comes to investing or wealth management, private banks may not be robust.
Why? Let me explain.
Imagine a person practicing running on a circuit and a person practicing running on a road. Let us assume that both of them have the same level of skill and physical fitness.
If there was a race conducted on the circuit, who do you think would have the better advantage?
Obviously, it would be the person who has been practicing on the circuit. This is because he is aware of each and every aspect of running the circuit.
Just like that, private banks do offer wealth management services to their clients.
But such services are just a fraction of the different types of services they offer.
On the other hand, wealth managers primarily focus on investments and other similar services.
Their main goal is to achieve the best results in the interest of their client.
Adding to that, they tend to have a higher amount of expertise and experience in that realm.
Such services include:
— Investment management
— Portfolio analysis
— Asset allocation
— Tax planning
— Estate planning
— Financial planning
While looking for such services, clients should try to find a professional who is experienced in this field.
What do I think?
By now, you should have obtained a complete picture of private banking and how it works.
I also listed the pros and cons so that you can tally them and find out whether they are for you.
However, some people might have been thinking "What is your take on this, Adam?".
Well, I personally think that private banks are a necessary evil and are not everything a person needs.
Based on what I've explained, you might have an idea by now that private banking is somewhat efficient.
It is efficient if you are a high-net-worth individual looking for specialized banking services.
On the contrary, they may not be that good of a choice when it comes to wealth management.
Services like investment management and wealth management should be acquired from wealth managers or other financial professionals.
You can kiss your ideology goodbye if you are a wealthy individual seeking investment services from normal retail banks.
I have already said why it isn't a great idea to have your money with a retail bank.
See, two retail banks in the US went out of business in this very year, which serves as a good example.
Of those two, Silicon Valley Bank happens to be the 16th largest bank in the country.
A single example like this is enough to make it clear why your money may not be safe with a retail bank.
To know more about why your money may not be safe with retail banks, click here.
Furthermore, private banking is deemed best for specialized banking needs like making transactions or lending money.
For example, it would be a great option if you have a business and looking for a solution to make huge transactions.
A business bank account with a private bank may offer lucrative benefits in terms of banking in such cases.
However, it shouldn't be tied up with a complex game such as wealth management or investment advice.
Such intricate endeavors should always be left to financial professionals like wealth managers.
Especially those who have been in this game for a certain amount of time with a proven record.
Most private banks charge higher fees for the Investment products and services that they offer.
Such investment products typically comprise funds, ETFs, and some other general types.
They may not provide access to unique investment opportunities such as private equity partnerships or real estate investments.
One may not achieve full-pledged diversification if they completely rely on mainstream investments.
These can usually be provided by specialized professionals or firms, for cheaper prices.
Adding to that, you may also get access to more types of product offerings.
Moreover, such professionals or firms do not impose higher requirements such as private banks.
What do I offer?
Being a wealth manager for the past few years, I can confidently say that I offer top-notch investment services.
For high-net-worth individuals, I can provide various types of investment opportunities.
These usually comprise low-cost ETFs, private equity opportunities, and much more.
I also worked alongside private banks for one or two of my clients, which was progressive.
Nonetheless, I was the one handling the matters related to investments.
Depending on your financial situation and goals, I can provide tailored solutions that suit you.
If you are looking for a worthy professional who can take care of your investment requirements, I can certainly be of assistance.
Feel free to contact me to find out if you can benefit from the best-in-class high-net-worth services I provide.
That being said, I strongly hope that the information provided within this article was helpful in knowing about private banks.
Pained by financial indecision? Want to invest with Adam?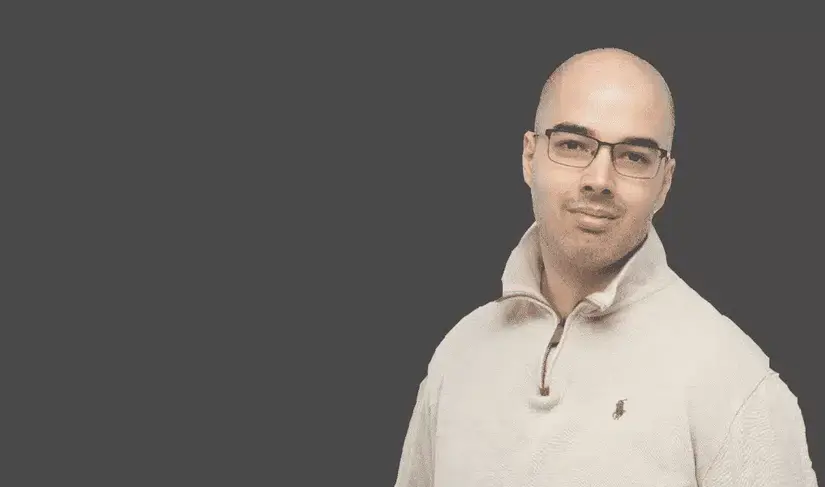 Adam is an internationally recognised author on financial matters, with over 668.8 million answer views on Quora.com, a widely sold book on Amazon, and a contributor on Forbes.