Austria Citizenship By Investment Guide
If you have any questions or want to invest as an expat or high-net-worth individual, you can email me (advice@adamfayed.com) or use these contact options.
Introduction
Are you thinking about moving from a non-EU nation to Austria? Through the Austria Citizenship By Investment Program, it is possible to get residency and eventually citizenship.
If they fulfil all the qualifications, anyone from a nation outside of the European Union is eligible to take part in this investment program.
The popular Golden Visa programs in Europe are frequently used by foreign investors to live, work, and travel without a visa outside of their nation.
In this article, we describe how to become an Austrian citizen and receive an Austrian residence permit by making a sizable financial commitment to the Austrian economy, such as through a government development fund.
Find out how to apply for the Austria Citizenship By Investment Program as well as an overview of the various investment choices.
Why Choose Austria?
With its beautiful natural scenery, well-developed economy, and high quality of life it provides for its citizens, Austria is a fantastic destination to call home.
There are 8.5 million people living there, and it is a part of the European Union. Austria has Vienna as its capital, German as its official language and the Euro as its official currency.
The per capita income of Austria is among the highest in the world. With a high standard of living, a good health care system, and an effective educational system, the nation also boasts one of the highest Human Development Index values.
If we were to single out one of Austria's key features or advantages, we would have to mention that it is the only nation in Western Europe that provide the option of obtaining citizenship by investment and an EU passport without the need for prior residency.
What Is The Austria Citizenship By Investment?
High net-worth persons can get citizenship by investment in Austria and an EU passport in return for a sizeable direct investment in the nation's economy.
Successful applicants get visa-free travel to over 180 countries across the world in exchange for investing in a government fund or a commercial initiative that creates jobs.
Similar to the Swiss Citizenship By Investment program, citizenship by investment programs are being offered in other EU nations.
However, the Austria Citizenship By Investment program is special in that investors have more discretion to pick their investment as long as it is significant and benefits the Austrian government, rather than being limited to a list of available investment possibilities.
Austria is not only a very affluent nation, but it also offers several prospects for entrepreneurs to establish themselves and enjoy a high standard of living.
In order to qualify for citizenship by investment, an applicant must make a substantial financial commitment to the Austrian economy, such as by participating in a joint venture or making a direct investment in a company that expands its export market or creates new jobs.
Usually, a sizable amount of direct investment is required.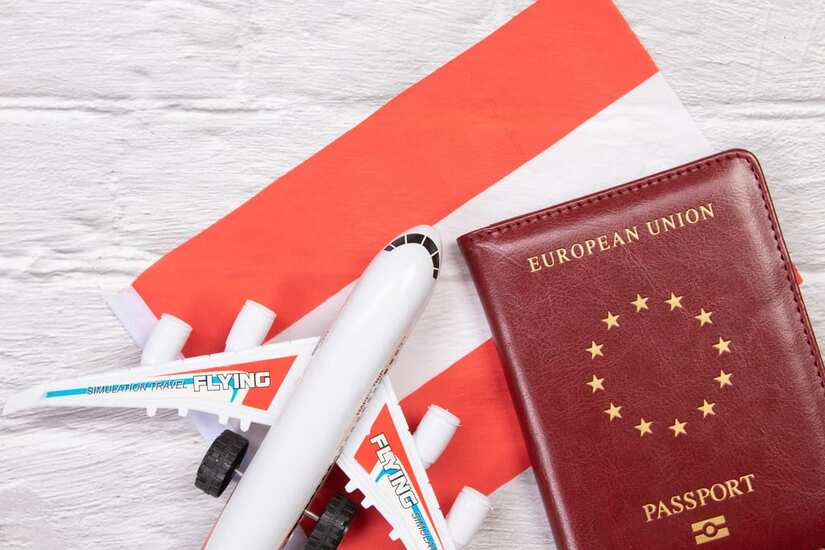 Why Choose Austria Citizenship By Investment?
Austria offers its residents a high standard of living and benefits. Austria is a fantastic destination for a family to reside because of its stunning natural scenery and solid economy.
The ability to live, work, study, and travel freely within Europe and the Schengen Zone is also immediately granted to Austrian nationals, who are also automatically accorded the same rights as any other EU citizen.
What Are The Benefits Of Austria Citizenship By Investment?
Austria Citizenship By Investment program is unique compared to others, which is the first thing you need to know. As we've observed, some nations are beginning to view passports as commodities.
Donations or direct investments in property or Austrian government bonds are used to purchase this good. Investments made passively in Austrian government bonds or real estate are not acceptable.
Citizenship by investment systems are known for being more tolerant because of their higher cost.
When you take into account the advantages of having Austrian citizenship, you will start to see the attractiveness of what initially appears to be a very awful business transaction.
For instance, holders with Austrian passports are eligible for on-arrival visas or visas that do not require a prior visa for entry into 185 other countries.
You'll be granted extensive visa-free travel to the European Union, Switzerland, and the United Kingdom. For an investor or businessperson, they are untapped resources.
Austria's standing as a member of Europe makes it highly appealing. Having a reliable second passport is unquestionably a good idea, particularly if your home nation has a weaker passport. You might need to abandon your prior citizenship because Austria does not accept dual citizenship. You know what to do if you are determined to get an Austrian-style passport.
Additionally, Austrian residents are permitted to reside in Switzerland. For individuals who want to lawfully reduce their taxes, this is excellent. You may also make use of the rights granted to citizens of the European Union, such as:
As soon as you have a passport, you are not required to live in Austria.
Right to employment in any region of the European Union
Right to counselling services from any EU country
Who Is Eligible To Apply For Austria Citizenship By Investment?
A few guidelines to take into account while applying for an Austrian passport have been created by the Austrian Citizenship Act, which is governed by government regulations.
The following regulations are in effect:
Apply only if you are older than 18
Have a clean criminal record
Have the necessary funds required to make the desired investment
Proof of legitimacy and legality of the investment.
Certificate of German language proficiency (basic knowledge at the very least)
Knowledge of Austria's democratic system and Vienna's history
Renunciation of present citizenship (because dual citizenship is not recognized in Austria, your old citizenship must be renounced)
Uninterrupted legal residence in Austria
There is no assurance that your citizenship application will be accepted because citizenship is granted only at the discretion of the Government of the Republic of Austria.
Despite the fact that dual citizenship is not permitted in Austria and you must renounce your current passport, there is one exception: if citizenship is granted in accordance with the terms of Article 10(6) of the Citizenship Act, the prior citizenship may be legitimately preserved, meaning that the applicant may not be required to give up their current citizenship.
The Austrian Citizenship Act's Article 10(6) states that citizenship is granted in accordance with both the previous exceptional services rendered by foreigners and the anticipated future extraordinary services.
What Are The Investment Requirements For Austria Citizenship By Investment?
In order to qualify for an Austrian passport through the Austria Citizenship By Investment program, the applicant must actively contribute to the Austrian economy through a joint venture or investment in a company that generates new export sales or jobs.
The investor also has the option of making a one-time donation to a government fund.
Austria does not recognize passive real estate or bond investments, in contrast to other Golden Visa schemes. The only acknowledged direct investment is one that is sizeable. In addition, applications are accepted by the Austrian government on a case-by-case basis.
There are a few requirements for investors, even if the investment amounts are flexible (often between €2 and €10 million):
The primary applicant must hold significant sway over an organization.
The organization ought to have an impressive economic success indicator.
Significant investment is required (usually in the millions)
The organization has to be well-known on a global scale.
The investor's successes must assist Austria's economic diplomacy with other countries.
What Are The Required Documents For Austria Citizenship By Investment?
In general, because the standards are so stringent, it is advised to consult with an expert in investment migration before beginning your application process.
A consultant is frequently hired by successful candidates to boost their prospects of success.
The following documents are needed when filing your citizenship application and are subject to government approval:
All candidates must provide a thorough CV that includes information on their place of birth, education, training, professional background, and personal circumstances. Applicants must be at least 14 years old.
Passport-size passport
Birth certificates, marriage licenses
If applicable: death certificates for the spouse, proof of divorce, and/or documentation of past unions.
Proof of a name change.
Proof that the petitioner or their spouse adopted the kid.
Educational transcripts and diplomas
Proof of citizenship
Proof of entry into Austria
Police clearance from the country where the candidate has spent more than six months to prove good conduct and moral character
Proof of income for the past three years immediately prior to the application.
What Is The Process Of Obtaining Austria Citizenship By Investment?
1. Pre-approval and selection of investment option
Getting official approval is a necessary step in the process of obtaining Austrian citizenship via investment. It's crucial to familiarize yourself in advance with all of the criteria and requirements of the investment program.
Once done, submit your application and select the investment option that suits your needs. You might need a lawyer to help you during this process.
2. Due Diligence
This process is a standard process in all applications for citizenship by investment in any country. Detailed biographical information, a criminal history certificate, details on prior actions, and references should all be provided by investors to demonstrate their good reputation.
The drafting and gathering of the necessary papers to pass the due diligence will be assisted by our attorneys.
3. Completion of the investment requirement and submission of the application
Complete the final payment for the chosen investment with the help of your lawyer. Your lawyer should handle all legal matters and make sure that the investment program's rules are followed. After that, your application for Austrian citizenship will be prepared and submitted.
4. Receive your Austrian citizenship
The length of time it takes to process an application can vary from 12 to 24 months depending on the specifics of each case.
Only the Austrian government has the authority to decide who gets citizenship. You will be given an Austrian citizenship certificate after your application has been accepted.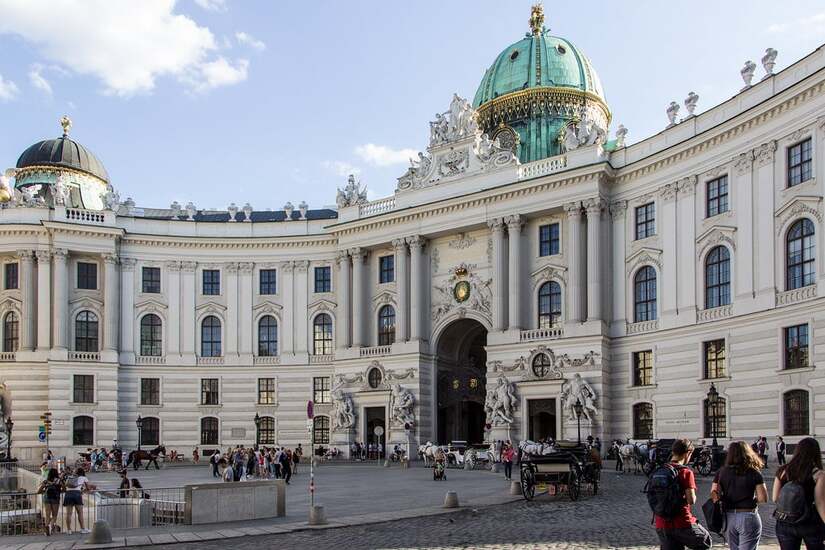 What Is Unique About The Austria Citizenship By Investment?
The high selectivity of the Austria Citizenship By Investment application procedure is its most notable aspect. You anticipate things to go your way when you choose citizenship by investment route.
Due to the money coming in, most nations don't give it much thought while performing their due diligence. Even so, the Austrian authorities will take your case seriously even if you invest tens of millions of dollars.
Government Bonds
The Austrian government has strengthened the standards for the Citizenship By Investment program as the country has become increasingly patriotic.
Certain German language skills criteria are waived in several nations for persons participating in citizenship by investment schemes.
Sadly, this is not the situation in Austria. You must demonstrate that you are "Austrian enough" to be granted citizenship.
Austrian Citizenship Act
Article 10, Section 6 of Austria's Citizenship Act is used to grant citizenship to high-net-worth persons.
According to Austrian citizenship legislation, the government may grant citizenship to foreign nationals who exhibit exceptional "merit." This merit might take the shape of support for charitable organizations or gifts to art organisations.
In essence, the government will award citizenship to anybody who contributes to the growth of the Austrian economy. Make sure your investment directly creates new jobs before applying for Austrian citizenship. The best method for obtaining Austrian citizenship is this one.
In accordance with government policies protecting official secrets and privacy, receiving Austrian citizenship is not announced or disclosed to any other nation.
Final Thoughts
Austria has a great quality of life. A passport from Austria entitles you to enjoy visa-free travel to more than one hundred eighty international locations.
Investors also get the freedom to reside, work, and study anywhere they want in the European Union.
It should be noted that those who receive Austrian citizenship do not necessarily fit into the investor group. Instead, those who have credentials in the arts, sciences, or philanthropy might also qualify for citizenship for specific qualities.
The Republic of Austria grants full citizenship to applicants on a case-by-case basis; this isn't publicly disclosed because it is subject to government privacy regulations.
If you are interested in getting an Austria Citizenship By Investment, you should talk to a financial planner for proper advice.
Pained by financial indecision? Want to invest with Adam?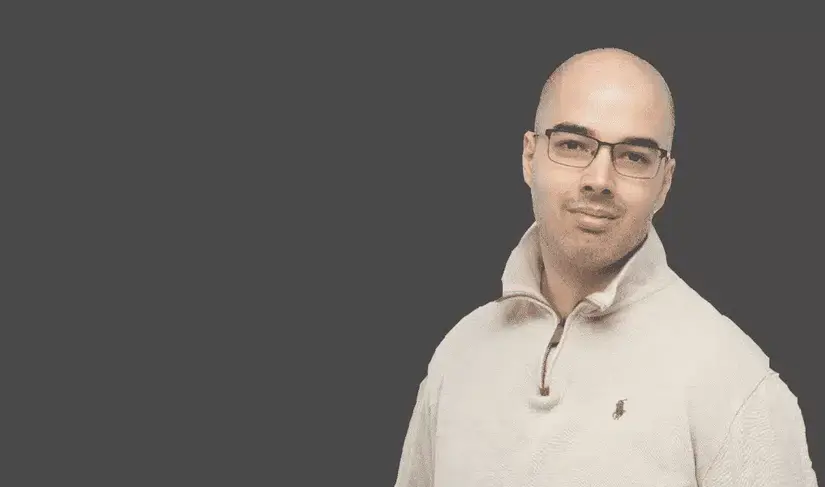 Adam is an internationally recognised author on financial matters, with over 583.2 million answers views on Quora.com and a widely sold book on Amazon and a contributor on Forbes.