In this Bank One Mauritius review, we'll tackle the company's background and the products and services you can choose from if you're looking for banking services in this part of the world.
If you want to invest as an expat or high-net-worth individual, you can email me (advice@adamfayed.com) or use these contact options.
Who is Bank One Mauritius?
Mauritius-based Bank One provides financial services to companies across Sub-Saharan Africa. The commercial bank is owned by diversified company CIEL Group and Kenyan financial services business I&M Group.
Bank One has a staff of 425 people from various national backgrounds. It has 38.2 billion Mauritian rupees worth of total deposits and 46.8 billion in total assets as of year-end 2022. It also received a BB- ratings with a stable outlook from Fitch in June of the same year.
Bank One Retail Products and Services
Current Account
Customers can manage their finances easily with Bank One's Current Account. For smooth transactions, it has unlimited check writing and deposits. Customers must deposit 5,000 rupees to open this account.
Customers receive monthly statements from the bank. They also receive a free contactless-enabled Mastercard debit card accepted at over 30 million merchants worldwide for secure purchases. Bill management is simplified by the bank's standing orders for recurring payments. Direct debit for bills payment plus overdrafts are offered too.
Savings Account
The Savings Account has several features akin to the Current Account. However, the former's enticing interest rates let clients save more. Interest is calculated daily and paid quarterly. Customers can start collecting interest on their whole balance from 10,000 rupees. Plus, minimum deposit to start stands at 1,000 rupees.
Customers can also get discounts when paying with their VISA debit card and the account has no monthly service charges.
The Savings Account provides simple access to funds with free deposits and withdrawals at the bank's branches and ATMs.
First Step Account
Open a First Step account, which is tailored for youngsters under the age of 18, to help instill in them the habit of saving for the future. This account provides them with advantageous interest rates on their savings with a minimum initial deposit of 1,000 rupees. Interest is added to the account everyday and disbursed every quarter.
MoneyTree Account
A consumer must deposit a minimum of 50,000 rupees to start a MoneyTree Account. It doesn't assess any monthly service fees.
Interest is paid every three months. Customers with accounts over 1 million rupees will earn a 3.10% interest annually, while those with balances just up to that amount will receive 3.05% per year.
Emma Account
The Emma Account targets women clients. A minimum of 25,000 rupees is required to open this account that comes with a Mastercard debit card. Clients have unlimited deposit and check writing privileges.
Emma offers preferential interest rate on both savings and loans, plus a free personal accident insurance policy. The interests are credited per quarter as well like the other accounts discussed previously.
FCY Account
Advantages of the FCY Account include lower conversion fees and the potential for interest earnings for those who make regular foreign currency transactions.
The US dollar, the Euro, and the British pound are all available as payment options. The account can be opened with a deposit of 1,000 of the chosen currency.
Customers can access their money and make transactions quickly and easily with the FCY Account and its complimentary online banking features. Bank One Mauritius' widespread branch network makes it simple for customers to withdraw their money from any location too.
Clients interested in dealing in currencies other than those listed can seek bids for those transactions at any time.
All the account types above have the same requirements, such as a National Identity Card or Passport plus a recent proof of address from within the last three months.
MUR Fixed Deposit
Customers can make their investments in the MUR Fixed Deposit as flexible as they choose. They can also select their preferred interest payment frequency as in per month, quarter, half a year, or yearly, on top of their selected rate type — fixed or floating.
A yearly floating rate of 4% and a fixed rate of 4.50% per annum are available to clients over a 12-month term. Meanwhile, a fluctuating rate of 4.50% per year is available for a 24-month tenor.
In addition, the MUR Fixed Deposit offers a bonus and interest is paid monthly. Customers who apply for new credit cards through this promotion will also not have to pay any annual or other membership fees.
Customers need a beginning investment amount of 50,000 rupees. There are numerous tenor options available, from 12 months to 60 months.
A further use for the MUR Fixed Deposit is as a significant guarantee for banking facilities.
National Identity Card or passport, proof of address within the last three months, as well as a birth or marriage certificate are required to open this fixed deposit.
Foreign Currency Fixed Deposit
To save in a currency other than your own, consider opening a Foreign Currency Fixed Deposit Account. These accounts' adaptable terms and affordable interest rates make them suitable for different customers. They are available in USD, euro, or GBP, with a minimum starting balance of 5,000 in the chosen currency.
Customers can select a tenor on these fixed deposit accounts between 12 months and 36 months. The Foreign Currency Fixed Deposits can also be used as a guarantee for a number of banking facilities.
Home Loan
Depending on the borrower's age, Bank One Mauritius can give a Home Loan with a term of up to 35 years. Borrowers can select a repayment option that best suits their individual circumstances.
Borrowers can purchase their ideal home with less financial strain thanks to the Home Loan's 100% financing option. Furthermore, the bank doesn't charge a joining fee for credit cards.
The bank requires specific paperwork to be submitted with the Home Loan application for a quicker approval process. The borrower's birth certificate, marriage license, and passport are all required. Borrowers must also supply the sales and purchase agreement, site plan, and title-deed for acquired properties. The bank will need the building permit, construction plan, and a quotation if the funds will be used for building or renovating.
Borrowers must also show proof of income for the last 12 months, such as paystubs for salaried workers, in order to have a smooth loan assessment. Bank statements over the previous 12 months are required for those who are not Bank One clients.
Personal Loan
You can choose between two repayment plans with a personal loan from Bank One Mauritius. To begin, an Unsecured Personal Loan doesn't mandate collateral. You can borrow 50,000 rupees to 1.75 million rupees, with a loan term of one to eight years. Anyone, not just Bank One customers, is welcome to apply for this option.
Those who are also willing to put up collateral for their loan will get even better terms.
National Identity Card or Passport, and proof of income and of banking information for the past 12 months (for non-Bank One users) are all needed to apply for an Unsecured Personal Loan.
The second choice is the Secured Personal Loan, which likewise allows for a minimum loan amount of 50,000 rupees. The maximum loan amount is determined by factors such as the value of the collateral and the borrower's income. One year to 15 years is the loan term.
This loan is available to both Bank One and non-Bank One customers like the unsecured option. The requirements are also the same as for the unsecured loan, plus Birth Certificate, Marriage Certificate (if applicable), Title Deed, and Site Plan.
Car Loan / Lease
Bank One's automobile financing and leasing services are adaptable to various vehicle preferences. The term length typically ranges from eight years for brand new vehicles to five years for used or refurbished ones.
With competitive interest rates, the Car Loan/Lease is a good choice for financing a car purchase. Aside from that, the loan is accessible to a wider group of people because it is open to both Bank One clients and non-customers.
The applicant's National Identity Card or Passport, a car quotation, proof of income for the last year and proof of address (for non-Bank One customers) must be sent along with the loan/lease application.3
Educational Loan
Bank One Mauritius' Educational Loan is for people who want to get a diploma, degree, or postgraduate education from an accredited university or other authorized institution. Comprehensive financing is available, and may cover a student's whole cost of attendance, including books, housing, and transportation.
Additionally, no individual contribution is necessary. Non-Bank One clients can apply for the loan as well.
Secured loans have a 15-year repayment term and a moratorium of one year plus the length of study (5 years max). Unsecured loans have seven-year repayment terms.
Borrowers must provide 12 months' worth of pay stubs, 6 months' worth of bank statements, NICs for themselves and all other parties, a letter from their employer confirming their employment, and a letter of appointment from the institution outlining the course, fees, and duration. Also required are copies of birth certificate.
When applying for a secured loan, borrowers will need to produce the property's title deed and a site plan or location plan.
Business, Overdraft & Short Term Loans for SMEs
The Business Loan has a structured term of up to 10 years and is backed by suitable collateral. Also, there's an overdraft facility that lets business owners borrow or repay funds based on their cash flow.
Secured short-term loans give entrepreneurs quick and easy access to cash for their everyday company needs, as well as reasonable interest rates and flexible loan repayments up to three years.
Invoice Discounting
Businesses can increase their profits and expand with the help of Bank One's Invoice Discounting service.
A large percentage of invoices can be paid in advance for businesses thanks to the bank buying and funding up to 80% of the debtor's book. When they collect, the remaining 20% will be made available.
Documentary Collections, Letter of Credit and Bank Guarantee
Documentary Collections from the bank enable secure sales. The bank collects payment from the buyer for the seller in this arrangement. After meeting specific conditions, the bank delivers the seller's documentation to the buyer.
Documentary collections are safer than open account delivery, which releases products to the buyer before payment. They are used when the exporter is hesitant to supply products on open account but does not need the extensive protection of a documentary credit.
To ensure safe and smooth business dealings between buyers and sellers, Bank One also offers an array of letter of credit solutions.
An irrevocable letter of credit guarantees payment to the beneficiary/seller within a certain time frame, providing the submitted documents are in full compliance with the letter of credit's terms and conditions. An additional guarantee from the advising bank to pay on drawings if the supporting documentation are in order is provided by a confirmed irrevocable letter of credit.
With a transferable letter of credit, the primary beneficiary might name a secondary beneficiary to receive portion or all of the credit. Less paperwork is necessary for standby letters of credit to guarantee payment to the seller in the event of a buyer default than for commercial letters of credit.
Bank One Mauritius provides bank guarantees in addition to letter of credit services to ensure payment to vendors and suppliers. The bank guarantees its customer (the applicant) to a third party (the beneficiary) with an irrevocable obligation. The bank guarantees the promised amount if the application defaults.
Tender Bonds are issued to guarantee the payment of public bids, Performance Bonds guarantee the fulfillment of contractual obligations, Advance Payment Guarantees guarantee the repayment of advances made to the beneficiary, and Customs Guarantees ensure the payment of customs duties on imported goods.
Elite Banking
Bank One Mauritius provides elite banking services dubbed Elite Banking Mauritius and Elite Banking Offshore. A specialized banker is assigned to each client as part of these services. Access to wealth management, investment options, unsecured credit lines, and other perks, is made possible by these invitation-only accounts.
One must first open a foreign offshore bank account in order to engage in offshore banking. A total combined balance in all of your relationships of at least US$50,000 is needed to be eligible. Further, US$5,000 must be deposited into the account to open one and a US$50 monthly fee will be assessed should the relationship's total funds fall less than US$50,000.
There is also a US$50 charge due in June and December in addition to these prerequisites and other conditions. A clear copy of a valid passport with a photograph, a bank statement or utility bill from within the last three months, bank statements for the past six months, and a recent CV are all required in order to move on with the application process. Also necessary is a letter of recommendation from the applicant's bank in their home country.
What Bank One international products and services are available?
Credit Line
Financing receivables and inventory, increasing working capital, funding investments, and meeting short-term cash needs are all made easier with Bank One's line of credit.
A business that needs money quickly may look into getting an overdraft. Overdrafts provide greater settlement flexibility in line with their cash flow than term loans and can be used many times.
Trade Financing
Bank One Mauritius offers Letters of Credit, Import Loans, and Bank Guarantees to satisfy various trade finance demands.
Importers commonly approach the bank for Import Financing when they lack the necessary funds to pay their import invoices in full, whether through collections on a letter of credit or open account arrangements. Importers might use the bank's loans to make timely payments to their vendors. Short-term loans like this one are often approved on a per-invoice basis.
The needs of companies that have already shipped their wares overseas but are still waiting for payment are met by Export Financing. These exporters may apply for financing from the bank during this time period in order to keep manufacturing going. Banks may sometimes provide exporters with cash advances in exchange for discounting their export bills. The deal is finalized when the bank is refunded the discounted amount after receiving the export revenues.
Term Loans
Bank One's regional and international capabilities allow it to offer customized solutions via an in-house team that focuses on supporting enterprises operating outside of Mauritius. The bank provides businesses with short- to long-term funding options for:
acquisition
working capital
assets
bridge loans for private equity firms
syndication with other banks
structured trade finance
Corporate Account
Bank One's Corporate Account is meant for businesses and is available in major currencies like USD, euro, and British pound. It comes with a dedicated relationship manager too.
The account also offers overdraft facilities as well as online banking that's accessible anytime.
Term Deposit
For individuals looking for safe expansion options for their company, Bank One's Term Deposit is a low-risk investment alternative that promises a competitive rate of interest income. Clients can find a safe sanctuary for their money to grow in by choosing from a variety of investment periods that are suited to their needs and objectives.
Bank One offers exceptionally competitive interest rates on their Term Deposits, which can be paid at maturity, or on a monthly, quarterly, semiannual, or annual basis. These deposits have terms ranging from 12 months to 60 months, with returns scaling up proportionally with the chosen term length.
Bank One Mauritius also provides this service without fees for set up or maintenance to optimize clients' returns. One more way that Bank One's Term Deposit benefits its customers is by serving as collateral for other banking services.
Treasury Services
In order to help businesses manage their exposure to foreign exchange risk, Bank One provides Treasury Services.
Spot Transactions: Enabling instantaneous and accurate currency conversions by facilitating spot transactions in all major currencies.
Forward Contracts: Allowing the exchange of two currencies at a fixed rate on a future date, protecting against currency rate changes.
FX Swaps: Allowing the exchange of two currencies on a certain date at a defined rate agreed upon at the contract's creation, as well as a reverse exchange at a later period.
Currency Arbitrage: Taking advantage of differences in brokers' prices for the same currency pair in order to generate a profit for the client.
Money Market Transactions: Optimizing cash utilization and improving liquidity management through the provision of international cash management solutions and the provision of short-term multi-currency money market loans and facilities.
Expert guidance on the state of the domestic and global currency and interest rate markets to help customers make educated choices.
Foreign exchange and interest rate risk mitigation through access to hedging instruments.
Help and resources tailored specifically to the needs of importers, exporters, institutional and private investors.
Helping clients make the most of investment opportunities by investing in derivatives and other structured financial instruments.
Bank One Mauritius also offers documentary collections, letters of credit, bank guarantee, and remittances for international transactions.
Bank One Mauritius Private
Private Clients, External Asset Managers, Family Offices, Financial Institutions, Collective Investment Scheme Funds, and Pension Funds are just few of the many types of customers that Bank One Mauritius Private serves.
Bonds, stocks, ETFs, funds, and structured products are all part of their product lineup, which is designed to meet the individualized requirements of their high-net-worth clientele for asset management.
Because of its strong ratings from credible agencies like Fitch Ratings and Standard & Poor's, Bank One is confident in using Euroclear as its depositary. With the use of this platform and their Live Custody Software, clients may confidently grow, manage, and safeguard their capital with the help of a trustworthy and robust securities settlements service.
They carefully choose the top asset managers and financial products to find the most qualified and effective ones.
Bank One Mauritius Private guarantees that their clients' money is managed with experience, transparency, and a persistent commitment to providing optimal results by combining in-house knowledge and expertise with the best investment opportunities from global asset managers.
Bank One Mauritius Private uses an Open Architecture approach.
Securities Services
Bank One acts as a custodian bank for its clients' securities and assets, which are off-balance sheet. Trade Settlement, Corporate Action Management, Proxy Voting, and Income Collection are part of such services.
Bank One provides direct access to local and international brokers. Even on holidays and weekends, the bank responds to clients' demands in real time.
Bank One's sophisticated Custody Platform consolidates data from various sources into one portfolio on a single platform.
Due to its direct connections to worldwide custodians and agent banks, the bank may open accounts in many markets to meet clients' broad investment needs. Equities, ETFs, Bonds, Structured Products, Mauritius Treasury Bills, Mutual Funds, Hedge Funds, Money Market Funds, and more can be safely held with Bank One.
Private Banking
Bank One Mauritius' Private Banking division has been methodically developed to meet the complex requirements of the bank's most affluent customers and their families. High-net-worth individuals (HNWIs), whether locals or foreigners, and private organizations, would appreciate the seamless and exclusive banking experience provided by the bank.
Each customer is allocated a personal Relationship Manager who focuses solely on their financial needs and goals. The onboarding procedure is simplified so that many services, such as banking and investing, may be accessed with a single sign-in.
Custody Services from Private Banking give clients access to local and international markets to diversify their investment portfolio. Standing Orders, Direct Debits, Foreign Exchange Services, Fixed Deposits, and Mauritius Treasury Bills are just few of the many financial services accessible.
Bank One also offers customers with individualized pricing, Lombard loans, personal loans, mortgage loans, vehicle loans, leasing, and refinancing.
Credit cards denominated in both euros and Mauritian dirhams provide cardholders with additional benefits in the form of loyalty perks and priority passes. Additionally, exclusive Concierge Services are given to each individual for the sake of their ease and relaxation.
Private Banking customers enjoy a superior level of service thanks to special opportunities like invitation-only events.
Wealth Management
To facilitate direct trading on all international markets, Bank One Mauritius gives clients who are well-versed in market trends and who desire to handle their own finances access to market intelligence and a vast network of trading specialists through its Execution Services. While the bank acts on the client's behalf in regards to the investment, the client maintains complete control.
Clients who sign up for Discretionary Portfolio Management get to select one or more experienced professionals to handle their investments. The Relationship Manager takes the initiative to learn about the client's objectives, background, and comfort level with taking risks in order to guarantee the best possible fit. With this knowledge in hand, a unique plan outlining how to most efficiently reach their monetary objectives can be designed.
External Wealth Managers' Desk
The External Wealth Managers Desk streamlines banking for External Asset Managers, Family Offices, and Independent Advisors.
The desk provides Dedicated Relationship Managers, Regulated Asset Managers and local and global Business Introducers. There are custody services, portfolio analysis, and timely order execution and trade confirmations too.
Credit Cards in EUR and MUR, FX Solutions, Fixed Deposits, and Mauritius Treasury Bills give clients various financial instruments to satisfy their investment goals.
Bottom Line
Bank One Mauritius has a good reputation and track record. In fact, it was deemed the "Best SME Bank in Mauritius" earlier this year by Global Finance Magazine. The bank also has an investment grade rating, which reflects a lower default risk.
Pained by financial indecision? Want to invest with Adam?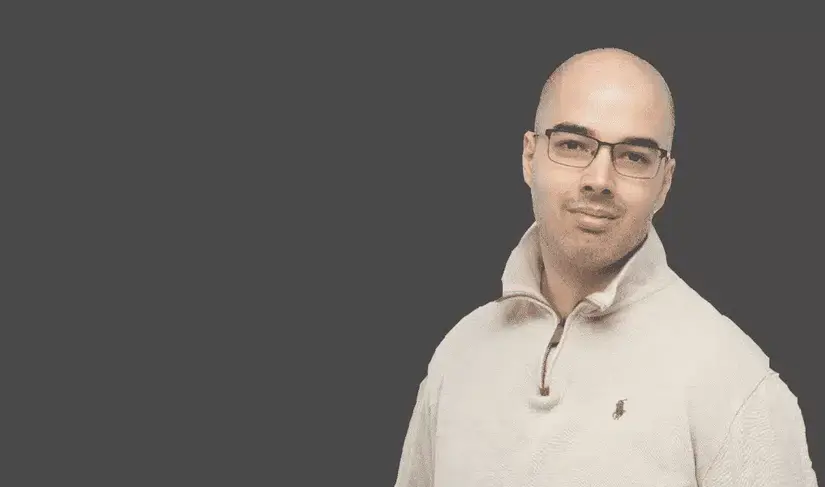 Adam is an internationally recognised author on financial matters, with over 668.8 million answer views on Quora.com, a widely sold book on Amazon, and a contributor on Forbes.