In this Barclays International review, we'll tackle the products and services offered by the bank and find out if it's a suitable match for you.
There are many banks to choose from. Knowing the background of an institution and what it can offer clients is an important step for those in search of the best in the market, particularly with international banking.   
If you want to invest as an expat or high-net-worth individual, which is what I specialize in, you can email me (advice@adamfayed.com) or use WhatsApp (+44-7393-450-837).
Who is Barclays International?
Barclays International is a unit of British banking giant Barclays that caters to the needs of those who live or have plans to retire abroad, those who wish to open a bank account overseas, those returning to the UK, as well as those who always travel.
The bank now provides worldwide banking services in 70 different countries.
Barclays International Products
International Bank Cards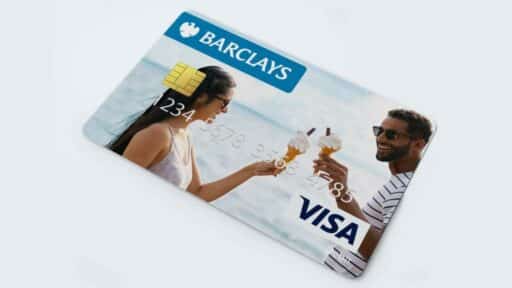 The Barclays International Bank offers a convenient debit card option exclusively in sterling currency. Customers will find that using this debit card to access funds, make purchases worldwide, and keep tabs on their account balance is a breeze.
The card supports contactless payments, so customers may pay with their phones or other compatible devices using services like Apple Pay. It can be used wherever Visa is accepted. Customers can make cash withdrawals from Global Alliance ATMs in countries outside than the UK free of charge. This ensures that they can get their hands on their cash anytime they need it throughout the entire year.
UK ATM withdrawals and debit card payments in sterling are free. Foreign currency withdrawals carry a 2.99% transaction fee and a £1.50 cash fee. Using a debit card in a currency other than sterling costs 2.99%.
International Payments
Barclays International provides its customers with options for making international money transfers for personal or professional reasons. The firm has a global reach, allowing for money transfers in up to 90 countries and 60 different currencies. By providing online and mobile services, customers may handle their funds whenever it is most convenient for them.
In addition, for international wire transfers, Barclays allows for maximum payments of £100,000 (or the currency equivalent). It also facilitates the Single Euro Payments Area Credit Transfer, which makes it easy and secure to send Euro payments inside the European Union and to other European jurisdictions.
Foreign Service
Barclays International's FX services provide customers with protection against currency swings, helping them better manage their capital. Customers may load up their digital travel wallets with euros and US dollars using the Barclays app and then use their debit cards to make purchases in either currency without incurring any transaction fees.
Moreover, Barclays allows currency conversion between 60 different currencies, with better exchange rates possible for greater sums transferred. Transferring via the app, phone, or online guarantees the same exchange rate.
The FX service is available to anybody with a Barclays International Bank Account, which can be started in minutes and features access to major currencies like British pounds, Euros, and US Dollars. Potential customers must be citizens of countries where the bank is legally allowed to do business.
Additionally, a total of £100,000 (or currency equivalent) in savings and/or investments across all accounts is required, with an additional minimum of £250,000 (or currency equivalent) for Relationship Management, giving clients individualized access to financial experts equipped to delve deeply into their specific financial goals.
The foreign exchange fee is based on Barclays' mid-market reference rate at the time the FX payment is processed. Barclays also adds a margin to the reference rate based on the client's FX price plan, which is tied to the client's total assets. During the foreign exchange payment execution process on the bank's online and mobile banking platforms, the rates and margins are shown for full transparency.
Savings
Savings accounts offered by Barclays provide a range of features and benefits designed to meet individual needs. Clients have complete control over their funds, whether they require instant access or prefer fixed-term deposits.
Barclays ensures currency flexibility, allowing customers to save in either sterling or US dollars, facilitating the management of global finances. Clients can rest confident that their money is safe and well taken care of thanks to Barclays' global network.
The eligibility criteria for the FX service, including the requirement of a Barclays International Bank Account and the specified minimums, apply to the savings accounts as well. It is available in euros, USD, and British pounds.
International Reserve Account
Barclays' International Reserve Account is designed for expats and UK-based workers who have strong currency preferences but need some leeway to accommodate their other financial needs. Customers may make deposits and withdrawals whenever they like with this easy-access savings account, which they can also manage conveniently online. The account can be maintained in US dollars, British pounds, or Euros.
Customers have the freedom to deposit money into their International Reserve Account whenever they like. The minimum deposit to open an account is merely 1 euro/USD/pounds, while the highest is £25 million, $40 million, or €10 million.
In particular, there are no fees or penalties associated with making withdrawals from the account, so account users can access their money anytime they need to.
The International Reserve Account offers competitive interest rates based on different balance tiers.
The yearly gross interest rate per annum can be as low as 1.10% for balances under £5 million, with Annual Equivalent Rate of 1.11%. Meanwhile, balances exceeding £5 million enjoy the highest interest rate of 2.65%, with an AER of 2.68%. Interest on the International Reserve Account denominated in pounds is paid monthly on the first working day of each month.
Similarly, for USD balances, the interest rates vary depending on the deposit amount. Balances below $5 million can have a gross annual interest rate and an AER of 1.15%. Balances exceeding $5 million receive the highest interest rate of 3.00%, with an AER of 3.03%. Interest on USD balances is paid quarterly on the first Monday of March, June, September, and December.
For Euro balances under €5 million, the interest rates per year can be 0.65%, with AER of 1.21%. Balances exceeding €5 million have an interest rate of 1.55% plus an AER of 1.56%. Interest on Euro balances is paid quarterly on the first Monday of March, June, September, and December.
Treasury Deposit Account
Barclays International's Treasury Deposit Account is a savings account designed to give its holders security and peace of mind, whether they live overseas and wish to save in sterling or work in the UK and receive US dollars.
Customers can tailor their savings plans to their lifestyles by selecting terms ranging from a few months to several years. Individuals have the flexibility to choose a lock-in time that best suits their savings goals (anything from three months to five years). Customers also have the option to save in their favorite currency.
The Treasury Deposits account supports different currencies, including pounds and US dollars.
At least $50,000 is required to open a Treasury Deposit Account. Barclays International will agree to a fixed interest rate and payment schedule (annual or at the end of the term) once the deposit has been made. The agreed-upon interest rate protects the principal from interest rate swings. So, the deposit is unaffected should interest rates go up or down, giving clients a continuous and predictable savings experience.
Once money is deposited into a Treasury Deposit Account, it cannot be withdrawn or topped up. There is no cancellation option too, so it's important for customers to think carefully about this restriction and make sure their needs are met by this savings account.
Notice Deposit Account
Customers who don't need access to their money immediately might benefit from the higher interest rates offered by Barclays' Notice Deposit Account. This account has advantages and features that may be customized.
Customers can choose between a 35-day and 100-day notice time to access their cash, based on their individual preferences. Individuals can enjoy the higher interest rates by sticking to the selected notice period.
A Notice Deposit Account can be opened and maintained with a minimum deposit of 100,000 euro/pounds/USD. The maximum balance is the same with International Reserve Account at £25 million, $40 million, or €10 million.
The Notice Deposit Account pays interest on deposits once each month. The consumer has the option of having interest applied to either their Funding account or their Notice Deposit account, depending on their location.
The Notice Deposit Account requires either 35 or 100 days' notice prior to a withdrawal. To guarantee that your notice period begins on the dot, please initiate your withdrawal instruction before 12pm UK time. The interest rate on the withdrawal amount will be reduced during the notice period. Customers must also have, and use the same currency and sort code for, a Funding account in addition to the Notice Deposit Account.
International Mortgage
The organization provides borrowers with individualized financing solutions to help them acquire their choice of UK real estate. Buying a property in the UK can be done without actually being there.
Moreover, applicants need not provide a pay stub from the UK because the specialized mortgage consultants are able to assess their full financial history regardless of where it was generated. The corporation takes into account all of the applicant's resources, including foreign currency earnings.
The organization also provides aid in purchasing a property for those who are interested but are unsure of when they will be moving. They also provide advice and assistance to individuals wanting to include property investing as part of a diversified financial plan, in light of the current high demand for UK property as an investment.
Mortgages come with borrowers' choice of interest rate, which can be fixed, variable, or a combination of the two.
What types of mortgages are available?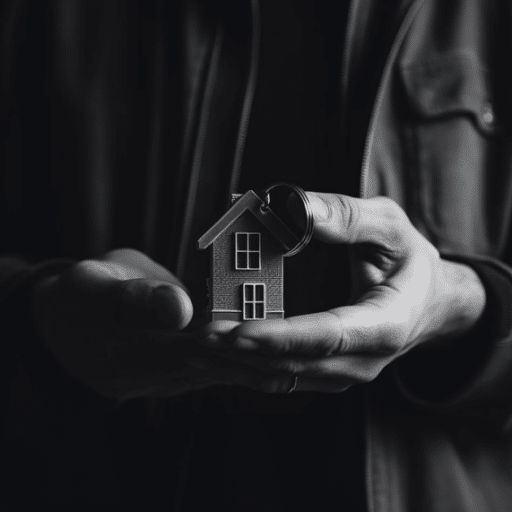 Fixed Rate Mortgages
Fixed Rate Mortgages provide customers with the advantage of knowing their monthly payments in advance for the duration of the fixed-rate period. There will be no change to their payments regardless of how high the Bank of England Base Rate goes throughout this time frame.
For the duration of the agreed upon fixed-rate period, mortgage interest will remain as is, and after that time, the loan's interest rate will change to the Follow on Rate set by the lending institution.
Before lending, the bank evaluates the customer's finances.
Note that prepayments may incur fees.
Tracker Rate Mortgages
The lack of penalties for prepaying a mortgage early is a major perk of tracker rate mortgages. Extra payments made by a borrower can reduce the principal and perhaps shorten the term of a mortgage loan. Borrowers can take charge of their mortgage repayment plan and ultimately save money on interest using this mortgage type.
Part and Part Mortgages
Borrowers can split their mortgage into two loans, one at a fixed rate and the other at a tracker rate using a part and part mortgage. This fusion provides safety as well as leeway in mortgage administration.
Borrowers can reduce their vulnerability to fluctuations in the Bank of England Base Rate, which is one of the key benefits of a part and part mortgage. The peace of mind that comes with knowing that your interest rate won't vary for a set period of time is only one benefit of the fixed rate provision. The tracker rate side, on the other hand, is flexible because it is tied to the Bank of England Base Rate and therefore allows borrowers to gain from any drops in that rate.
The early payment penalty is waived for the tracker rate portion of the mortgage. This gives them more flexibility over their repayment approach and the opportunity to pay off the mortgage sooner because they can make additional payments towards the tracker part without being penalized.
What are the repayment options?
Barclays International offers two repayment options for mortgages: capital repayment and interest only.
With the capital repayment option, borrowers make monthly payments that cover both the principal amount (capital) and the interest. The total amount owed drops over the course of the loan's term as interest and principal are both paid off. The entire mortgage loan balance will be paid back by the conclusion of the mortgage term.
On the other hand, the interest-only option involves monthly payments that solely cover the interest charged on the mortgage. This means that the principal amount borrowed remains unchanged throughout the term. Since the principal has not been reduced, borrowers must repay it in full at the conclusion of the mortgage term.
International Investments
Discretionary Portfolio Management
The firm offers clients the option of having a discretionary portfolio manager oversee their money.
Clients will have unrestricted access to updates on the status of their portfolio and the investment strategy employed during the duration of the partnership.
The company's Discretionary Portfolio Management solution includes a number of multi-asset class portfolios. These portfolios are well-diversified so that the investor can better control risk and take advantage of market opportunities.
Advisory Services
The company's Advisory Services allow clients to keep managing their own investment portfolios with the help of a professional investment adviser, without giving up complete control.
Clients benefit from the Advisory Services by gaining entry to a vetted global network of investment providers.
The advice of the investment adviser is invaluable in many facets of portfolio management. Investment portfolios, effective investment methods, and risk management are all areas in which clients might seek guidance.
It is standard practice to conduct portfolio reviews on a regular basis to gauge results and locate development opportunities. Customers gain knowledge of market opportunities, risks, and trends thanks to timely alerts and pertinent research.
Barclays International Services
Digital Services
The bank offers internet banking, Apple Pay, and Google Pay. The bank also provides an online investment service that makes it easy and convenient to manage financial investments.
Clients can get a comprehensive view of their investment portfolio, products, and accounts with Barclays through the online investment service's intuitive interface. Clients may access all of their investments in one place, allowing them to monitor their progress and make educated choices.
The internet investment service seamlessly transfers funds to nominated bank accounts. This flexibility helps clients manage their money and transfer funds. Moreover, clients can track investment performance with real-time updates.
The online investment service is optimized for mobile use, allowing clients to access their accounts and investment information from phones, tablets, and PCs. Clients can stay connected and in control of their money anywhere and anytime.
The Barclays App
Those who are at least 18 years old can download the Barclays App.
The app consolidates the process of making payments and transferring funds between accounts. By selecting "Pay & transfer," they can quickly and conveniently make secure payments, modify standing orders, and handle Direct Debits.
The app also lets users manage recurring payments like Direct Debits and standing orders from their phones. An intuitive interface is provided for this purpose.
The app facilitates the transfer of funds internationally. After selecting the "Pay & transfers" tab, the user can enter the recipient's information and the transfer date before initiating an international transfer from their Sterling account.
Users can build a "Travel Wallet" within the app for easy and inexpensive currency exchange when abroad. Their Barclays debit card can be used in several countries and currencies, with the credited amount being locked in at the predetermined conversion rate.
When making purchases or getting cash back in the local currency while abroad, there are no hidden fees.
The Barclays app is a convenient and safe way to obtain your debit card's personal identification number if you've forgotten it or can't get to your card.
Moreover, users may manage their debit card spending with the app's flexible settings. They can restrict the card's use to only certain websites or phone numbers, such as those that charge a premium rate, or in particular industries like gambling. Furthermore, consumers can pause their cards if they happen to misplace them. The program allows them to permanently deactivate the card if it is lost.
To help its users keep track of their finances, this app includes a calendar that displays a summary of upcoming bills and scheduled payments. They can view and keep tabs on these dates by going to "Manage payments" and then "Calendar."
Users of the Barclays app may view and download statements as soon as they are generated.
How to activate your Barclays App
You'll be asked to create a five-digit password after downloading the banking app. After password setup, register the app. Enter a Barclays activation code or use your PINsentry device.
Barclays PINsentry creates an eight-digit code for security. This code verifies your identity, secures the bank's services, and protect your financial transactions.
Relationship Management
Customers of Barclays who keep at least £100,000 (or the equivalent in another currency) in their accounts are eligible for relationship management services. In other jurisdictions or under different circumstances, the threshold may be different.
Relationship managers. As a customer, you will work closely with a relationship manager who has been assigned specifically to you. They will assist you in creating a financial strategy that is unique to your situation and goals. Your relationship manager will also provide you with the most recent findings from industry-specific studies that pertain to your financial goals and objectives.
Investment advisors. Barclays International gives you access to professional investment advisors to help you assess your investing options and alternatives.
Mortgage advisers. They offer investment property mortgages for UK property buyers.
Barclays International Review: Final Thoughts
While the Barclays International account does what it needs to for individual clients, it may not be the best platform for wealth generation for senior international professionals. For individuals wanting full tax planning help, it offers little or no tax advice.
Barclays International's comprehensive service gives consumers the ability to manage their money worldwide, although banks generally charge high costs on foreign exchange transactions. There are other choices that may provide better exchange rates and terms.
Barclays International touts their connections to the world's best fund managers. It is essential to keep in mind, however, that banks often favor the selling of their own products, which might include hefty costs and produce subpar investment performance.
Pained by financial indecision? Want to invest with Adam?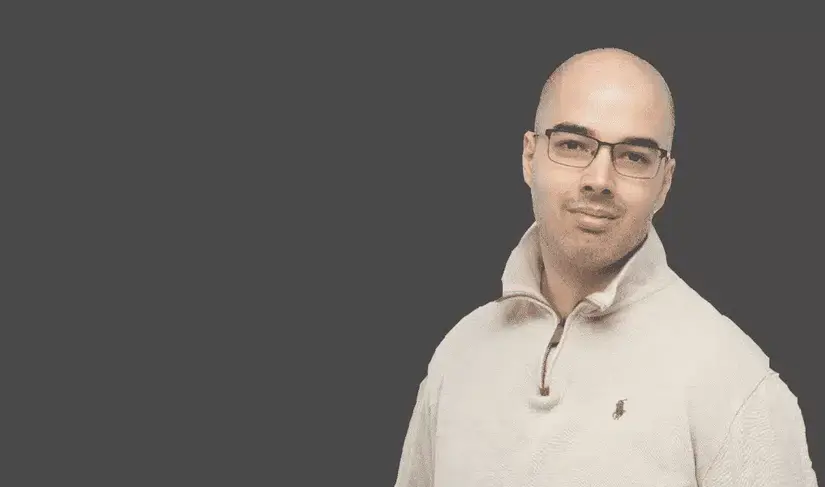 Adam is an internationally recognised author on financial matters, with over 693.5 million answer views on Quora.com, a widely sold book on Amazon, and a contributor on Forbes.