Best Banks for Checking Account PH 
If you are looking to invest as an expat or high-net-worth individual, which is what I specialize in, you can email me (advice@adamfayed.com) or WhatsApp (+44-7393-450-837).
Introduction
Let's talk about the best banks for checking account PH. But first things first. What is a checking account?
A checking account is a kind of bank account that enables check writing and allows for both depositing and withdrawing money without the usual constraints associated with savings accounts, meaning, no withdrawal cap.
Checking accounts, also known as current accounts, are popular with people who conduct several daily financial activities because there are few or no withdrawal and deposit limits compared with savings accounts.
You can also write checks using a checking account, which can be utilized for a variety of purposes, such as business expenses and recurring payments that call for post-dated checks.
A checking account can be used for a variety of things, such as setting up automatic transfers of money to and from your account, getting access to your money by writing checks, and making post-dated checks for recurrent payments.
While transactions debit your account, incoming funds are represented as credits. A checking account, unlike a savings account, serves more as a flexible tool for financial transactions than as a vehicle for capital gain. Its primary function is to act as an account for handling your finances on a daily or regular basis, such as:
Ongoing repayments on auto, personal, or housing loans, as well as life and health insurance
Remittance of monthly bills and utility payments — electricity, credit cards, internet
Payment for expensive transactions like tuition fee or car down payment
Payment of corporate accounts' business expenses
Utilize it to keep track of certain transactions via a bank's online app or a monthly statement of accounts
Best Banks for Checking Account PH: The Benefits of Opening One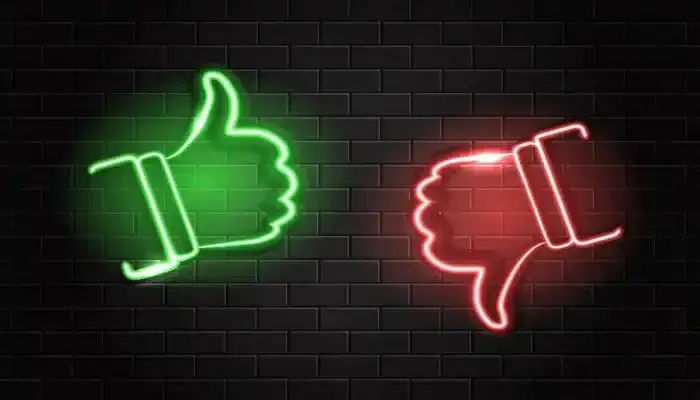 A lot of people believe that managing their money is sufficient with only a regular savings account. While that may be the case in the majority of situations, they are passing up on a few benefits that a checking account offers.
When transacting significant sums of money, checks are safer. A check deters theft in the first place because it creates a paper trail. Second, it's better to write a check than to carry significant amounts of cash in your pocket.
It also offers payment receipts. Your bank keeps a record of every transaction that occurs when a check clears your account. Your checkbook, bank statement, and internet banking platform all show it, which can show you both the front and back image of the check.
Checking accounts do not have the standard withdrawal or transactional restrictions that apply to savings accounts. If you frequently conduct several transactions, this is the ideal platform for you. You can deposit or withdraw as frequently as you need.
Moreover, checking accounts facilitate better financial management. Your budgeting process will be more structured if you have a special account set up for payments. So that your savings account(s) can be untouched and purely focused on accumulating assets, you might select the checking account for transactions that need to be controlled regularly.
A checking account continues to be a reliable method of collecting money and making payments despite the popularity of cashless payment methods. You can use a linked debit card to make purchases, write checks, or even use an ATM to get cash. It can be easily connected to online payment systems and apps as well, making frequent transactions even more straightforward.
So, if you open a checking account, you'll have high limits or unlimited deposits and withdrawals as well as access to all other perks mentioned above. But, that's not all there is to it.
Best Banks for Checking Account PH: The Cons
Some forms of checking accounts do not pay interest, so they're not great for increasing your funds. In comparison to a savings account, the minimum deposit for the majority of typical offers is slightly higher too. Aside from that, they typically carry a few additional fees versus a savings account.
Best Banks for Checking Account PH: Checking Accounts Types
Depending on how and by whom they will be used, checking or current accounts can be categorized. The top types of checking accounts in the Philippines are shown below.
Checking accounts for individuals. This is an ideal choice for anyone seeking to start a personal checking account.
Checking accounts for businesses. This was created to act as the primary account for all financial transactions – deposits and withdrawals, issuing checks – for a firm or. These typically require a larger initial deposit and keeping balance.
Checking accounts in dollars. Created especially for people who must conduct financial operations in US dollars.
Checking accounts that are all-in-one. Today, a growing number of institutions offer hybrid checking and savings accounts, combining the best aspects of the two to serve as your one-stop shop for all of your financial requirements.
These normally boast a respectable interest rate and include an ATM card, checkbook, and passbook.
Best Banks for Checking Account PH
The following is a summary of the checking account alternatives offered by some of the largest banks in the nation, with a balanced range of choices ranging from checking accounts with simple entry requirements up to those that provide a wealth of features and competitive interest rates.
Security Bank
The All Access Checking Account from Security Bank combines a checking and savings account into one. It includes a passbook, checkbook, and Mastercard for use at ATMs. It also includes free FWD life insurance as an added benefit.
You must have 5,000 pesos ($87.31) to open this account with Security Bank. The account's maintaining balance is 25,000 pesos and the interest rate is 0.10%.
UCPB
The CheckStarter Account from UCPB is ideal for those who want a straightforward checking account with a very modest opening and sustaining balance. For as low as 200 pesos, you can add a UCPB Visa debit card too.
The opening and maintaining balance for this type of account under UCPB are both 1,000 pesos. It also does not have any interest.
EastWest
For individuals and businesses, the opening deposits for the EastWest Regular Checking Account are 5,000 pesos and 20,000 pesos, respectively. The same amounts for both individuals and firms are needed to maintain the account.
EastWest's Regular Checking Account is also non-interest bearing like UCPB's CheckStarter Account.
BPI Maxi-One
The Maxi-One is a combination of a checking and a savings account. It comes with either an ATM for individual accounts or a passbook for personal and business accounts.
The account employs a tiered approach, meaning, the amount of money you have in the account determines the interest rate. For balance within the range of 25,000 pesos to less than a million, the interest rate is at 0.25%.
To open an account, you must have a balance of 25,000 pesos, which also serves as the maintaining balance.
China Bank
The ChinaCheck Plus is an interest-bearing checking account with a low minimum deposit requirement. To open and maintain an account, you would need 5,000 pesos. Meanwhile, the minimum amount needed is 50,000 pesos to start accumulating interest of 0.125%.
BDO
The BDO Smart Checking Account is available for both personal and business use. It has a set interest rate, a BDO EMV Debit card that may be used to pay bills or withdraw cash, and a passbook.
For personal accounts, 25,000 pesos is needed to open and maintain the account, as well as start earning an interest at a rate of 0.25%.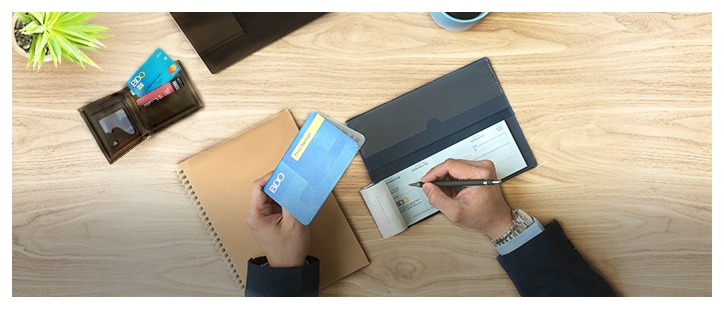 Best Banks for Checking Account PH: Metrobank
Few banks provide checking accounts with interest rates as competitive as those of Account One from Metrobank. It's virtually as nice as a typical savings account at 0.25%. It combines a debit card, checkbook, and passbook into one. Additionally, it grants you access to Cirrus and Maestro POS terminals worldwide.
You would need 10,000 pesos to open an account under this offering. The same amount is needed to maintain such account.
RCBC
RCBC offers four different kinds of checking accounts. Only the RCBC Dragon Checking account, which has the most amenities including an ATM card, checkbook, and Transaction log, is an interest-bearing (tiered) account out of the other three.
The opening balance is 25,000 pesos, which is the same amount you'd need to maintain the account as well as earn an interest at a rate of between 0.150% and 0.500%.
Philippine National Bank (PNB)
PNB gives customers a choice between four different checking accounts. You can open an interest-bearing checking account with a VIP checkbook, PNB-PAL Mabuhay Miles Priority Debit Mastercard, and a passbook with their most feature-rich choice – the Priority Checking account.
You must have 25,000 pesos to open an account under PNB's Priority Checking product. The same amount is required to maintain your account and reap an interest at a rate of 0.100% per year.
PBCom
The Regular Checking account from PBCom has a low minimum deposit and balance maintenance requirement to earn interest. It's a fantastic option if you're searching for a full-featured checking account with ATM, statement of account, and checkbook, for a low starting price.
You only need 5,000 pesos to open an account under this offering. Meanwhile, the minimum balance required to earn interest of 0.100% per year is at 10,000 pesos.
Best Banks for Checking Account PH: How to Open an Account
Now that we have listed the best banks to consider for your checking account, it's time to know the how-to portion of opening a checking account. Note that the process of opening a checking account is very similar to that of opening a savings account.
As prerequisites for opening a checking account, you'd need two valid IDs, most recent 1×1 picture, an application form that you can either download and fill up online or get from the bank, minimum initial deposit, and TIN.
Step-by-step guide for opening a checking account
Visit the official website of your desired bank. You may fill and print the application form online with the majority of banks.
Bring the completed form to the branch of your choice. As an alternative, you can just go to the bank and get a blank form to fill out there and then. Bring the necessary sum with you for the initial deposit.
Send the bank staff the filled-out form and the initial deposit.
Ask the bank staff when you can expect to receive the checkbook and debit card. Some banks offer same-day checkbook issuance.
Best Banks for Checking Account PH: Account Selection
You could just open the most feature-rich checking account offered by your preferred bank and be done with it, but you might pay more for it and not fully utilize all of its features.
As always, it's best to consider what you'll use it for before making a decision. Here are a few ideas to consider while selecting a checking account.
Your needs
The majority of banks provide basic checking accounts since some customers only require the ability to write checks.
On the other hand, some people require greater freedom and require the extra features of some of the more expensive models.
The takeaway is to decide exactly how you'll use a checking account and choose the one that has all of the features you absolutely must have and that is specifically suited to your needs.
Fees plus charges
Examine every aspect of fees in great depth. Find out if they offer overdraft protection and about overdraft charges like most banks.
Maintenance
Pick one with a minimal balance that you can keep, and make sure to do so. If you think that it's too expensive for you, you should really consider alternative possibilities since some packages cost at least 20,000 pesos to maintain.
Interest
Is an interest-bearing account necessary to you? If not, just select a savings or time deposit account if you want to see a little growth in your money.
However, if you have a sizable sum in there, checking accounts with interest are becoming more and more common at banks and can be helpful.
Ease of access to the bank
The proximity of the bank to your residence is an added factor. Even though you can perform practically all tasks using the online banking platform, it's convenient to be able to walk into the bank for a variety of purposes.
Bank promotions
Checking account promotions are extremely popular in the US. But in this country, these deals and discounts are frequently not as well advertised as they ought to be. Check the websites or Facebook pages of the banks you are considering to see if they have any current limited offers for creating checking accounts. You can also try calling them directly to ask.
Best Banks for Checking Account PH: Account Management
After learning the benefits of having a checking account and how to get one, let's quickly go over some strategies for making the most of these advantages and minimizing potential hassles.
Checks are only as good as the balance of the account where they are held. Make certain you have the finances necessary for it before writing a check or withdrawing money. A fee for an overdraft will be assessed if you write a check that is less than the amount in your account or withdraw more money than what is in your account.
Keep track of all the money going in and going out of the account. To conveniently keep track of this, sync the account to the bank's online access.
Keep your account's minimum balance at all times to prevent costs.
Use all of the account's payment options, such as direct deposit and links to other cashless payments, to reduce the frequency of trips to the bank.
Make an effort to routinely balance your checkbook so you may compare the records with the online bank.
Be extra careful while writing checks to prevent them from being voided.
Try to limit or refrain from issuing checks payable to cash for your security.
Constantly keep your checkbook in a secure location.
If you misplace your checkbook or debit card, notify the bank right away.
Best Banks for Checking Account PH: How to Access Your Funds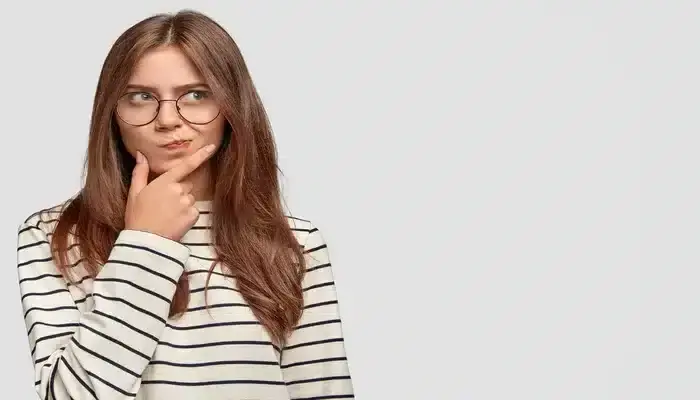 Checking accounts were developed to offer a practical method of getting access to your bank funds. But how exactly can you access the funds in your current account? We'll explore different methods below.
Issuing/writing a check
Checking accounts are the type of bank accounts that allow you to write checks, hence the name. As it is safer and creates a paper trail for your records, this is ideal for circumstances where you need to issue a significant amount.
Debit card
Nowadays, almost all checking accounts come with a debit card so you may easily access your money at partner POS and ATM terminals. All capabilities are available and it can be used for both online and offline transactions because it functions just like a standard debit card.
Online transfer of funds
You will be given the choice to access your checking account online when you open one with your bank.
You may simply move money or cash out by connecting your checking account to a number of payment processors, such as GCash or Maya.
Over the counter
You can withdraw money by going to the closest bank branch and showing your debit card, checkbook, and relevant personal identification documents.
Best Banks for Checking Account PH: Fees and Charges
Checking accounts have their own set of fees and charges, much like most other sorts of bank products. Some of the usual fines and fees that apply to all banks are listed here.
Penalty charge for balance below maintaining requirement
Majority of banks do impose a fee if your account balance is below the minimum needed amount for at least two months.
Overdraft fees
The transaction will go through if you remove more money than you have in your account, but you will be charged the additional amount. The same holds true if you write a check that is for a sum more than what is currently in your account. The amount charged to you is what is called an overdraft fee.
Charge for a new checkbook
When opening a new account, checkbooks are provided without charge. However, you'll have to pay for a new one if you need one.
Fees for returned checks
You will be charged a fee if a check bounces owing to insufficient funds in your account or for any other reason.
The cost of a stop payment order
The stop payment order charge must be paid each time you want to have a payment stopped.
Best Banks for Checking Account PH: Conclusion
The best banks for checking account PH would largely depend on a lot of things, especially your needs and financially capacity. The charges and account balances requirement that are included on this list are subject to change, so it's always better to double-check with a bank staff.
Pained by financial indecision? Want to invest with Adam?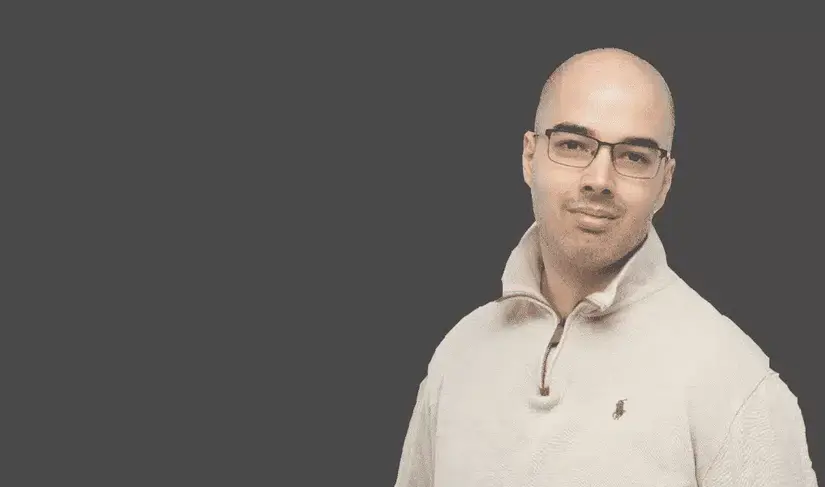 Adam is an internationally recognised author on financial matters, with over 584.2 million answers views on Quora.com and a widely sold book on Amazon and a contributor on Forbes.