South Korea is a popular destination for expats from around the world. Whether you're moving to South Korea for work, study, or simply to experience the vibrant culture for a while, one of the first things you'll need to do is open a bank account.
But with so many banks to choose from, which ones are the best for expats? In this article, we'll explore the top banks for expats in South Korea, their services, and what you need to know to open an account.
This article is not intended as investment advice or a recommendation.
It remains our view that large banks continue to provide subpar value as compared to DIY methods or the services of a personal financial planner.
If you want to invest as an expat or high-net-worth individual, you can email me (advice@adamfayed.com) or use these contact options.
What are the best banks for expats in South Korea in 2023?
South Korea's financial system is regulated by the Financial Services Commission (FSC) and the Financial Supervisory Service (FSS). There were a number of commercial banks, a securities market, and secondary financial institutions in South Korea in the 1980s.
By late 1878, work had begun on what would become the present South Korean financial system, and by 1880, the National Bank of Japan had opened a branch in the country. The South Korean banking sector underwent significant change from 1997 to 2002.
The Bank of Korea was established in 1950 with initial capital of KRW 1.5 billion and serves as the central bank of South Korea. The central bank works closely with the government to maintain stable prices and monitor the country's credit and banking systems.
It also mints and disperses currency. The entrance of foreign capital markets was crucial in facilitating the turnaround from insolvency to profitability in Korea's banking system.
Banks are subject to the watchful eye of the Financial Supervisory Services (FSS). The Korean Won is issued by the Bank of Korea, the country's central bank, which also maintains price stability.
Shinhan Bank
Shinhan Bank is renowned for being foreigner-friendly and offers a wide range of services tailored to expats.
They provide online and mobile banking in English, making it convenient for non-Korean speakers. With a network of branches across the country, including in the Gangnam area, Shinhan Bank is easily accessible for expats living in South Korea.
They offer various types of accounts, including savings accounts, checking accounts, and foreign currency accounts.
To open an account with Shinhan Bank, you'll need to visit one of their branches in person. Make sure to bring your passport, Alien Registration Card (ARC), and a Korean phone number.
Additionally, if you're employed, you may need to present proof of employment. Shinhan Bank also provides a customer service hotline in English, so you can easily get assistance whenever needed.
The banking options available through Shinhan Financial Group (SFG) are extensive for both personal and commercial clients. It provides services such as trust banking, securities brokerage, and asset management to individuals, corporations, and other financial organizations.
On April 1, 2006, Shinhan Bank, already a forerunner in Korea's banking culture at the time, merged with CHB, a bank with a century of heritage and refinement, to form the new and unified Shinhan Bank.
After three years of preparatory work, the newly integrated Shinhan was prepared to take its place as Korea's premier financial institution. In addition, it has finished integrating several areas of the merger, such as information technology, human resources, and the labor union, at an early stage.
As a result, it set a precedent as an innovative type of financial institution integration known as "integration-first-merger-later."
The corporation recognizes that it must embrace change and innovate if it wants to become a digital leader. Shinhan Bank caters to a diverse clientele by tailoring its services to each of them using the knowledge and skills it has acquired through the years.
In addition, it claims to strive to improve the customer service experience by integrating traditional in-person interactions with digital alternatives.
Shinhan Bank maintains its position as the industry leader in fiscal soundness and risk management despite the volatility of the financial market.
Meanwhile, it is building on its already robust culture to identify additional opportunities for expansion, and it is staying ahead of the competition by constantly innovating.
It will enhance its global presence through the operation in international hubs and achieve market leadership in key sectors, allowing it to play a pivotal role within the Group. It will be successful in the long run if it lives up to its social obligation by practicing industry-leading ESG management.
Shinhan Bank has many goals, including leading the domestic and Asian financial sector with superior business culture, gaining the trust of shareholders, creating a positive work environment for employees, contributing to society and the national economy, and providing the highest possible value to customers.
Kookmin Bank
Kookmin Bank, also known as KB Bank, is another popular choice for expats in South Korea. They have a large number of branches and ATMs conveniently located throughout the country, including in the Gangnam area.
Kookmin Bank offers a variety of services tailored to expats, such as English online banking and English-speaking staff at select branches. They provide different types of accounts, including savings accounts with competitive interest rates.
To open a bank account with Kookmin Bank, you'll need to visit one of their branches in person. Bring your passport, Alien Registration Card (ARC), a Korean phone number, and any other required documents, such as proof of employment or educational documents depending on your situation.
Kookmin Bank also offers a range of additional services, such as credit cards and loans, making it a comprehensive banking option for expats in South Korea.
Kookmin Bank & Housing, established in 1964, and a commercial bank, established in 1967, merged in 2008 to become KB Financial Group.
The Group provides a wide range of financial products and services, making it the leading financial services provider in Korea. In total, KB Financial Group includes 12 different companies. It serves customers all around the world from its many locations in Asia, Europe, the Americas, and Oceania.
As Citibank Korea phases out its retail banking operations, KB Kookmin Bank would begin serving the retail clients of Citibank Korea beginning on July 3, 2023.
According to KB Kookmin Bank, some of the services offered by Citibank Korea will include foreign exchange and safety deposit boxes.
The two companies had previously inked a strategic collaboration. Both Citibank Korea CEO Yoo Myung-soon and KB Kookmin Bank CEO Lee Jae-keun were present.
As part of a plan to restructure operations worldwide, Citibank Korea said in 2020 that it would begin winding down its retail banking operations "in phases" beginning in 2021. In October of that year, the board unanimously decided to stop doing business in the Korean consumer banking market.
Citigroup has said it will cease operations in 13 global consumer banking markets.
Hana Bank
Hana Bank and Korea Exchange Bank merged to form KEB Hana Bank in Seoul, Korea.
In February 2012, the Hana Financial Group purchased Korea Exchange Bank from the American investment firm Lone Star. However, until September of 2015, the Korea Exchange Bank and Hana Bank were run independently of one another.
On September 1, 2015, Hana Bank and Korea Exchange Bank formally merged to form KEB Hana Bank, bringing to an end Korea Exchange Bank's 48-year history since its founding in 1967.
As a result of the merger, the combined assets of the two financial institutions now total 299 trillion won (or 255 billion USD), making the new institution the largest commercial bank in South Korea.
KEB Hana Bank has 134 overseas offices in 24 countries in Europe, the Middle East, North and South America, and Asia.
Profitability of KEB Hana Bank is anticipated to hold steady in 2023, despite a reduction in net interest margin due to rising funding costs.
Moody's Investors Service claims that the Seoul-based commercial bank's asset quality has improved over the past several years as a result of the bank's efforts to rebalance its loan portfolio. As of 31 March, its bad loan ratio had increased to 0.3% from 0.28% at year's end.
According to a press statement from Moody's, "the bank's large corporate loans mix has declined over time, lowering concentration risks and resulting in a more balanced loan mix."
As of 31 March, 2023, the loan portfolio at KEB Hana Bank was made up of the following categories: loans to major corporations (9%), loans to SMEs (43%), unsecured personal loans (11%), home loans (36%), and loans to the public and other sectors (1%).
Nonghyup Bank
Nonghyup Bank, also known as NH Bank, is a popular choice for expats in South Korea. They have branches located throughout the country, including in the Gangnam area.
Nonghyup Bank offers a range of services tailored to foreigners, including online and mobile banking in English. They provide various types of accounts, including savings accounts and checking accounts, with competitive interest rates.
To open a bank account with Nonghyup Bank, you'll need to visit one of their branches in person. Bring your passport, Alien Registration Card (ARC), a Korean phone number, and any necessary documents.
Nonghyup Bank also offers additional services, such as credit cards and loans, making it a convenient banking option for expats.
To better serve its customers, NongHyup Financial Group amalgamated the Agricultural Bank and the Agricultural Federation. The organization's goal is to boost farmer welfare and prosperity by offering reliable financial services.
The Group provides a wide array of financial services and has the largest domestic professional network in Korea. The organization provides banking, business financing, credit cards, and other services through its network of 1,200 branches.
Woori Bank
Woori Bank is another major bank in South Korea that caters to expats. While some expats may have had mixed experiences with their service, Woori Bank still remains a popular choice due to its extensive branch network and services tailored to foreigners.
They offer various types of accounts, including savings accounts, checking accounts, and foreign currency accounts.
Woori Bank also provides online and mobile banking services in English, making it convenient for expats who prefer to manage their finances digitally.
To open a bank account with Woori Bank, you'll need to visit one of their branches in person. Bring your passport, Alien Registration Card (ARC), a Korean phone number, and any additional required documents.
It's important to note that Woori Bank has specific accounts designed for multicultural families, offering special benefits and higher interest rates.
Woori Financial Group was established with the goal of fostering national economic development.
Notably, Woori Bank recently launched its International Investment Promotion Center, which is aimed at fostering international investments.
According to the bank, the Global Investment WON Center is located in the Seocho District of southern Seoul and offers FDI and counseling services for international investors.
Services include helping non-citizens buy property in the United States, setting up foreign companies, acting as an escrow agent, and sponsoring immigrants looking to make an investment in the country.
Capital transaction services involving foreign exchange will be made available to domestic enterprises.
The CEO of Woori Bank, Cho Byung-kyu, has made it clear that the institution would keep investing in the Global Investment WON Center in an effort to "spearhead" Korean investments.
What should you consider before making a South Korean bank account?
Moving to South Korea as an expat requires familiarity with the Korean tax and banking systems. To give just one example, expats from the West might find that both banks and ATMs operate on shorter hours than they are used to at home.
Although automated teller machines (ATMs) are widely available across the country, you should still be aware of your own bank's ATM hours. Midnight is typically when these machines are locked. In certain smaller banks, the doors may close even earlier.
So, how does one open a bank account in South Korea if they are not a resident of the country?
The ease with which a foreigner can open a bank account in South Korea is a major factor in the country's popularity as an expat destination, especially among younger expats who may be in the country to teach English for a short period of time.
Banks in South Korea follow a Western model because of the large number of foreign residents. Banks and other financial institutions are accustomed to working with non-residents and should not present undue difficulties. Some financial institutions even provide international travelers with special services.
To open a bank account in Korea, you must physically visit a branch. Online account creation is currently not an option. Having an account with an international bank with branches in Korea is the only way to open a bank account in Korea without ever visiting a bank.
There is no need to schedule an appointment to open a bank account. Simply gather your necessary paperwork, select a queue ticket, and wait for your turn at the bank. Larger banks in Seoul and Busan will have a greater proportion of English speakers on staff.
If you happen to be located in a less populous part of Korea, you may need to wait for an English speaker to become available. Depending on the size of the town or the bank, there may just be one, so if you need to visit on a day when they are not available, you will need to be flexible.
Monday through Friday, nationwide banking hours are 9:00-16:00. Banks may take a lunch break, so plan accordingly. Typically, financial institutions close for the weekend.
The Alien Residence Card (ARC), a document essential for opening a bank account in South Korea as a non-resident, is also one of the toughest obstacles for expats. In order to open a bank account in Korea as a foreigner, you will need this card.
However, it may take up to a month after your initial arrival in South Korea to get your ARC. Most financial institutions will still allow you to open an account, albeit with some conditions. For instance, you might need to physically visit a bank teller in order to withdraw cash.
The following items are required to open an account in addition to your ARC: your passport, your visa, and a Korean phone number.
Remember that getting your bank loan application denied is not common, but it is still a possibility. If the bank has had problems with international customers in the past, they may refuse your application or require you to wait several months before getting full account privileges (similar to a trial period).
If this happens to you, you can easily switch to one of the many other domestic or international banks available in Korea.
While some banks in Korea charge for checking accounts, the vast majority of establishments here don't. Finding a bank that does not have a monthly service fee or a minimum deposit requirement should be simple.
If you use an ATM that is not affiliated with your bank, you will be charged a fee unless you have a fee-free checking account.
Keep in mind that it costs money to do anything that requires human effort. To perform a transaction at the teller's desk, for instance, may result in an additional fee. Like using a teller, conducting business online may result in a cost, albeit it will likely be much cheaper.
Your bank card should be ready for you the same day (maybe even before you leave the bank) that you create an account. In addition to receiving a card and passbook, you will select a personal identification number (PIN) for use with the card.
Although the English language is becoming more extensively utilized in Korea, there are still few mobile apps available in English. It is conceivable that banking apps will become available, but you can expect them to have little features.
After you get your account, you can do your banking online in Korea; in fact, the teller who helps you open your account should be able to walk you through the sign-up and login processes.
Due to the potential scarcity of English-language banking options in South Korea, many expats choose to bank with international institutions that offer their services online.
Remember that neither South Korean residents nor non-residents are allowed to open bank accounts online. You will need to visit the Korean bank in person to create an account unless you already have one with an international institution before you arrive in Korea.
What are the benefits?
Having an expat bank account in South Korea offers a myriad of benefits that can make your life as an expat much easier. One of the biggest advantages is the ability to avoid costly foreign transaction fees and unfavorable currency exchange rates.
When you use a regular bank account from your home country, every time you make a transaction in a foreign currency, your bank will charge you a fee for converting the currency.
These fees can quickly add up and eat into your hard-earned money. By having an expat bank account, you can eliminate or significantly reduce these fees, enabling you to save money and stretch your budget further.
Another benefit of having an expat bank account is the improved convenience it offers. With an expat bank account, you can easily receive and send money internationally.
This is particularly beneficial if you have financial commitments in your home country, such as mortgage payments or student loans.
Instead of relying on potentially slow and expensive international wire transfers, you can simply transfer funds between your home country and your expat bank account with ease.
This not only saves you time but also provides peace of mind knowing that your financial obligations are being taken care of efficiently.
In addition to the convenience factor, having an expat bank account can also improve your access to local financial services.
When you become an expat, it may become necessary to secure a loan or a mortgage in your new country.
However, without a local bank account, you may find it challenging to meet the eligibility criteria set by local financial institutions. By having an expat bank account, you establish a local financial footprint, making it easier to access these services and achieve your financial goals.
What products and services should you look for?
When choosing an expat bank account, there are several factors to consider to ensure you find the right account for your needs.
One of the most important factors is convenience. Look for a bank that has a wide network of branches and ATMs in your destination country, as this will make it easier for you to access your funds and conduct transactions.
Additionally, consider the availability and functionality of online banking services, as this can significantly enhance your banking experience as an expat.
Another crucial factor to consider is the competitiveness of the exchange rates offered by the bank. Exchange rates can vary significantly between banks, and even small differences can have a substantial impact on your finances over time.
Look for a bank that offers competitive exchange rates, as this will allow you to get the most value out of your money when converting between currencies.
Customer support is another important consideration. As an expat, you may encounter unique challenges or have specific questions related to your banking needs.
Having access to reliable and responsive customer support can make a world of difference in resolving any issues or concerns that may arise. Research the reputation of the banks you are considering and read reviews from other expats to get an idea of the level of customer support they provide.
What are the common misconceptions about expat bank accounts?
There are several common misconceptions surrounding expat bank accounts that can deter individuals from opening one. One of the most prevalent misconceptions is that having an expat bank account is complicated and time-consuming.
While it's true that there are some administrative steps involved in opening an account, the process is generally straightforward and can be completed in a relatively short amount of time. Many banks also offer dedicated services for expats, making the process even smoother.
Another misconception is that expat bank accounts are only for individuals with high incomes or significant assets.
In reality, expat bank accounts are available to individuals from all walks of life. Whether you are a student, a digital nomad, or a retiree, having an expat bank account can provide numerous benefits and help you manage your finances more effectively.
It's also worth noting that some banks have specific account options designed for different types of expats, so there is likely an account that suits your financial situation.
What should you do to manage your Korean bank account effectively?
Once you have opened an expat bank account, it's important to manage it effectively to make the most of its benefits. One of the first things you should do is set up online banking.
This will allow you to conveniently access your account, track your transactions, and manage your finances from anywhere in the world. Take the time to familiarize yourself with the online banking features and set up any necessary notifications or alerts to stay informed about your account activity.
Another tip for managing your expat bank account effectively is to keep an eye on exchange rates. If your expat bank account allows you to hold multiple currencies, consider taking advantage of this feature.
By monitoring exchange rates and converting your money when rates are favorable, you can maximize your savings and avoid unnecessary currency conversion fees.
It's also important to stay organized and keep track of your transactions and expenses.
This can be particularly helpful for tax purposes or when managing a budget. Utilize the tools provided by your bank, such as transaction history, statements, and budgeting features, to maintain a clear overview of your finances.
As an expat, having an expat bank account is a smart move that can greatly simplify your financial management and provide numerous benefits. From avoiding costly foreign transaction fees to improving access to local financial services, an expat bank account can make your life abroad much easier.
Simply considering factors such as convenience, competitive exchange rates, and customer support will help you find the right account that aligns with your needs.
What are the drawbacks?
When it comes to managing finances as an expat or a high net worth individual, having a bank account might seem like the most convenient option.
However, it's crucial to understand that traditional bank accounts may have certain drawbacks that could hinder your financial goals.
Limited Access to International Banking Services
Traditional banks often offer limited international banking services, which can be a significant disadvantage for expats and high net worth individuals with global financial interests. As an expat, you should steer far away from such banking options.
These limitations may include high fees for international transactions, limited currency options, and complex compliance requirements. Such restrictions can hinder the smooth management of cross-border transactions and international investments.
Low Interest Rates
One of the primary drawbacks of traditional bank accounts is the low-interest rates they offer. This is especially true for high net worth individuals who seek to grow their wealth through investments.
With inflation rates often outpacing the interest earned on bank deposits, the purchasing power of your funds diminishes over time. As a result, relying solely on a bank account may not yield the desired returns for long-term financial security and growth.
Lack of Personalized Services
Most traditional banks cater to a wide range of customers, making it challenging to receive personalized services tailored to the unique needs of expats and high net worth individuals.
These individuals often require specialized financial solutions, such as wealth management, tax planning, and international estate planning.
Unfortunately, banks may not have the expertise or resources to provide the level of personalized attention necessary for such complex financial matters.
Limited Privacy and Security
Privacy and security are paramount for expats and high net worth individuals. However, traditional banks might not offer the level of confidentiality and security required to protect sensitive financial information.
Banks are subject to various regulations that may compromise privacy, such as mandatory reporting requirements and information-sharing agreements between countries. This lack of privacy can be a concern for individuals who wish to maintain their financial affairs discreetly.
What are good alternatives to banks?
To overcome the drawbacks of traditional bank accounts, expats and high net worth individuals can explore alternative solutions tailored to their needs. These may include:
Private banks and wealth management firms specialize in providing comprehensive financial services to high net worth individuals. They offer personalized advice, investment strategies, and access to exclusive investment opportunities.
Offshore banks provide services outside an individual's home country and can offer greater flexibility, higher interest rates, and increased privacy. However, it's essential to ensure compliance with local regulations and tax obligations.
Fintech platforms and digital banks are revolutionizing the banking industry by offering innovative financial services. These platforms often provide better international banking options, competitive interest rates, and advanced security features.
What about financial advisors?
While international banks have long been the go-to option, there is an arguably better alternative that could provide everything you may need: expat financial advisors. These specialized professionals offer a range of services tailored to the unique needs of expats, providing personalized advice and assistance.
Expertise and Knowledge
Expat financial advisors possess in-depth knowledge and expertise in the field of international finance. They understand the complexities of cross-border transactions, taxation, retirement planning, and investment opportunities.
This specialized knowledge allows them to offer valuable insights and guidance that are specifically tailored to the financial goals and challenges faced by expats.
Personalized Services
One of the drawbacks of relying solely on international banks is the lack of personalized services. Expats often have unique financial circumstances that require individual attention and customized solutions.
Expat financial advisors excel in offering personalized financial planning services that take into account factors such as residency status, tax implications, and international regulations. They work closely with clients to develop comprehensive strategies that align with their specific goals and aspirations.
Holistic Approach
Unlike banks that primarily focus on transactional services, expat financial advisors take a holistic approach to financial planning.
They consider various aspects of an expat's financial life, including investments, insurance, retirement planning, estate planning, and tax optimization. By providing a comprehensive overview and integrating all these elements, expat financial advisors help clients build a solid financial foundation for their future.
Tailored Investment Opportunities
International banks often have limited investment options and may not provide access to specific markets or investment vehicles that are relevant to expats.
In contrast, expat financial advisors have a vast network of global connections and can offer a wider range of investment opportunities.
They can guide expats through the intricacies of international investing, assist in diversifying portfolios, and identify investments that align with their risk tolerance and financial objectives.
Cultural Understanding and Relatability
Expat financial advisors possess a deep understanding of the unique challenges faced by expats, such as cultural differences, language barriers, and varying legal frameworks.
This understanding allows them to establish a connection with clients, build trust, and provide guidance that is sensitive to the expat experience.
The relatability factor plays a crucial role in ensuring expats feel comfortable discussing their financial concerns and receiving advice that is tailored to their specific situation.
Expat financial advisors offer a refreshing alternative to international banks for expatriates and high net worth individuals.
Their expertise, personalized services, holistic approach, tailored investment opportunities, and cultural understanding make them an attractive choice for those seeking comprehensive financial guidance.
While international banks have their merits, it is essential to consider the unique needs and goals of expats when making financial decisions.
Final thoughts
Due to its popularity among foreigners for both its culture and its economy, South Korea has seen the rise of banks that operate similarly to those in the West.
Banks and other financial organizations are accustomed to dealing with non-residents, so you should have few problems using their services. Foreigners can also find unique services at several big banking names in the country.
When it comes to choosing the best bank for expats in South Korea, there are several options to consider. Shinhan Bank, Kookmin Bank, Woori Bank, and Nonghyup Bank are among the top choices due to their foreigner-friendly services, extensive branch networks, and convenient online banking options.
Before opening an account, make sure to gather all the necessary documents, such as your passport, Alien Registration Card (ARC), and a Korean phone number. With the right bank, managing your finances in South Korea as an expat will be a seamless and convenient experience.
Remember to always check with the banks directly for the most up-to-date information and requirements, as they may change over time.
Pained by financial indecision? Want to invest with Adam?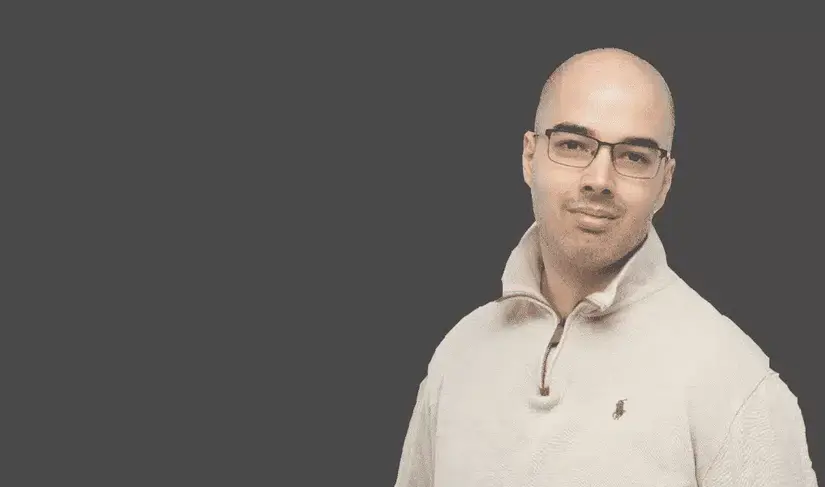 Adam is an internationally recognised author on financial matters, with over 668.8 million answer views on Quora.com, a widely sold book on Amazon, and a contributor on Forbes.