Best banks for foreigners in Japan in 2023
If you have any questions or want to invest as an expat or high-net-worth individual, you can email me (advice@adamfayed.com) or use these contact options.
Introduction
Choosing a bank is an important step when living abroad, but it can be hard.
If you're new to Japan, you might not know which banks are best for locals and expats alike. You'll want to find one that's popular with locals and has branches nearby—but which also welcomes foreign customers with open arms.
In this article, we will discuss the best banks for foreigners in Japan, their services tailored for expats, benefits and drawbacks, and the application process.
What should I know about banks for foreigners in Japan?
The Japanese banking system is one of the most sophisticated in the world, but it's also hard to navigate. For example, there are few English-speaking service staff at Japanese banks, which can be frustrating for foreigners who don't speak Japanese (or even those who do).
And while there are plenty of online services that make life easier for expats in Japan, many foreign customers still prefer to visit their local branch in person.
Thankfully, there are options available if you're looking for a bank with both an English website and bilingual staff members — or even just an ATM that works with your card.
When you're looking for banks for foreigners in Japan, there are some things you should keep in mind. First and foremost, what are the benefits of having an account? What can it do for you? And what are some of the disadvantages that might come along with having one.
What should I look for in banks for foreigners in Japan?
The main benefit of having an account is being able to use it as a place where you can deposit money easily and conveniently.
This allows foreigners who are working or studying in Japan access to cash in case they need it—without having to rely on the lengthy, sometimes troublesome process of transferring funds from abroad.
It also lets them easily send to and receive money from their home country if the need arises, which can be useful when family members back home need help with bills or if they need help with expenses such as tuition fees.
One thing you should keep in mind about banks for foreigners in Japan is that you need to make sure you can easily change them whenever you need to.
The ability to change banks is important because you may not be happy with your current bank. If you have a complaint, or if the service is poor and they don't seem interested in improving it, then it's worth looking elsewhere.
You also need to make sure that their rates and fees are competitive so that when you transfer money from home, it doesn't cost too much.
The best way to do this is by finding out what the bank charges for exchanging money and comparing it with other banks.
You also might want to find banks for foreigners in Japan with a local branch in your home country. If you're going to use your bank to transfer money abroad, it's a good idea to find one with a local branch wherever you plan to send money to.
Needless to say, it also helps if the bank has customer service centers or mobile apps available in English. This makes communicating with them easier when things go wrong or if you just have questions about how things work in general.
This extends to banking staff you have to interact with. You should look for one with friendly staff who speak English well.
If you have any problems with your account or banking services, it's important that the staff be able to help you. This also applies if something goes wrong with the currency exchange process and they need to cancel an order or refund money back into your account.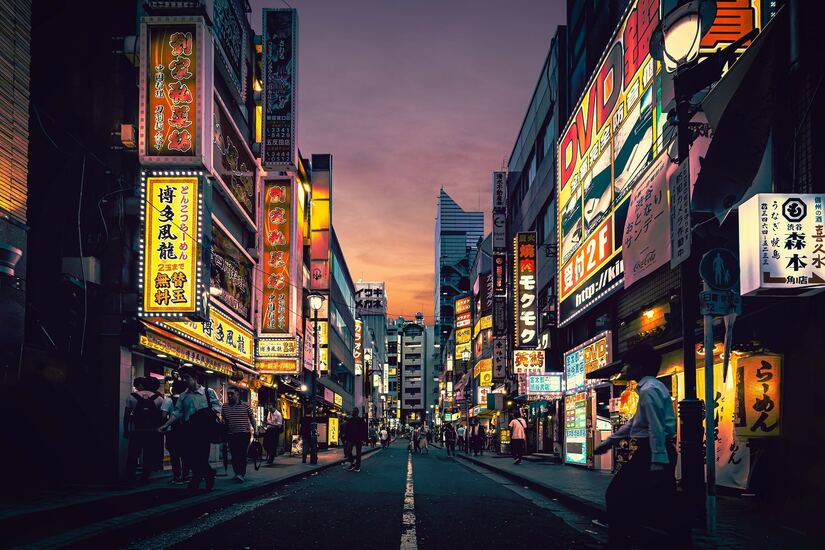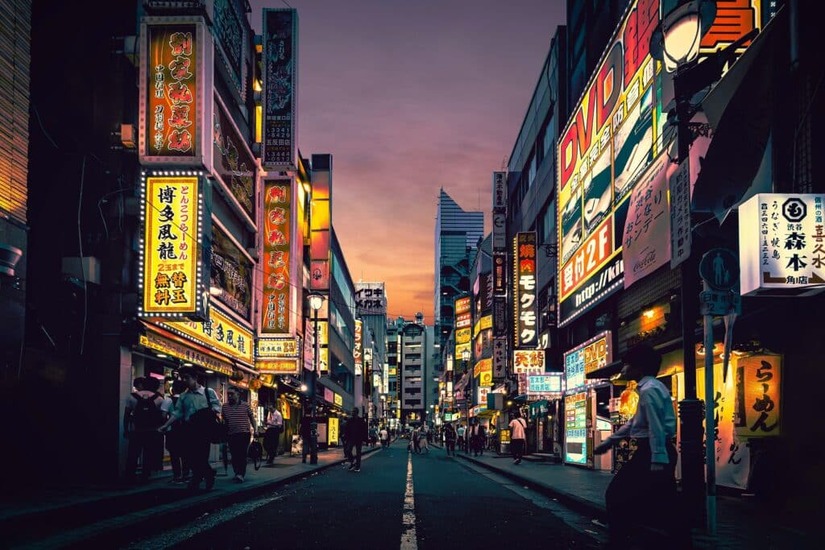 The best bank for you depends on what you want from it.
Before choosing a bank account, it's important to consider what you want from it. Banks are not the same everywhere and will have different features depending on where they operate.
If your needs are simple and straightforward–for example, if you're just looking for an account that allows you to deposit cash in exchange for interest and withdraw money when needed–then any local bank in Japan will do.
However, if one of your main requirements is access to global ATMs or the ability to pay bills online using digital platforms, then this may not be possible with some local banks.
Check their local presence where you live in Japan. You can also use your local branch as a resource. If you have questions about the bank or its services, they will be able to answer them for you.
You should also look for a bank that has branches open long hours. This way, even if it is not convenient for you to visit during regular working hours, there will still be somebody available who can help with any problems or queries that arise outside of normal working hours.
Compare the cost of using ATMs. Check whether there is a charge for using a foreign ATM. If you want to use your bank's ATMs abroad, it might not be as cheap as you think.
Some banks charge their customers for withdrawing cash in another currency or even just using their own network of ATMs (which may be more convenient).
Check whether there is a fee for using an ATM in another currency. While some banks for foreigners in Japan will allow you to withdraw money from their machines without charging you anything extra, others will add on conversion fees.
This means that if the currency exchange rate changes between when they process your withdrawal request and when they give it out at the machine, they'll still charge the same amount regardless of how much money actually comes out of the machine. This can lead to huge losses if we don't check our statements carefully enough.
Consider opening a foreign currency account. If you are a frequent traveler or just want to diversify your investments, opening a foreign currency account is a good idea.
It can be useful if you have money in different currencies and want to keep them separate from each other. For example, if one day the value of the dollar goes down and another day it goes up, then this will not affect both accounts simultaneously and therefore won't impact your overall wealth too much.
What are the drawbacks of opening a foreign bank account in Japan?
Opening a foreign bank account has its drawbacks. You might not be able to access your money easily, or it might take longer than you expect.
The bank might have fewer ATMs and branches than you're used to, so you'll need to make sure that they have a location near you before signing up for an account.
You might be surprised to find that most transactions in Japan are made with cash, so this point is even more important.
ATMs are widely available throughout the nation, especially in the urban areas, but be aware that even if you have a Japanese bank account, many of them charge a withdrawal fee. A convenience store like 7/11 will often have an ATM, so look for one if you ever find yourself in in need of money.
You could also lose some of the conveniences that come with having a debit card in a country like the US. For instance, if you use an ATM outside of your home country, there's no guarantee that it will accept your card or let you withdraw cash at all.
If it does allow withdrawals from cards issued abroad, banks for foreigners in Japan probably cost more than they would at home because of international transaction fees, which banks often charge when customers use their cards outside their borders.
This is why it is important to find out what fees and charges apply charged by banks for foreigners in Japan.
Check the terms and conditions. The fine print can be a little hard to decipher, but it's important to know what you're signing up for.
Doing a little bit of research, you might also even find that some banks offer freebies and extras when signing up.
When you're choosing a bank abroad, freebies and extras can be a nice bonus. Some banks offer free travel insurance, or other perks like airport lounges and concierge services.
Other banks for foreigners in Japan may have international money transfer services available for free (or for a small fee).
Some banks also provide credit cards with no annual fees attached–and these are great because they allow access to cash when needed while helping build up good credit history at home too.
If you're looking to open an account in a bank for foreigners in Japan with the intention of keeping it there long-term, consider whether the bank offers foreign currency accounts where you can store your money in US dollars or whatever currency you have in your home country as well.
What do I need to open a bank account in Japan?
Foreigners who stay long-term in Japan can open accounts at most Japanese banks.
You need a Japanese address to open an account, as well as the documents to prove it. Foreign residents must have a residence card (zairyu caado) to complete their application in order to open a bank account in Japan.
Anybody with a 90-day tourist visa will generally not be able to open a bank account in Japan.
In essence, this means that only foreign nationals who have been residing outside of Japan for more than six months and those with long-term visas (over six months) are eligible to apply.
Opening a limited-type account that permits cash deposits and withdrawals is an exception to this rule.
A Japanese driver's license may also be accepted by some banks in place of a resident card. Moreover, more cautious banks could request a signature stamp (inkan) or a personal seal (hanko).
The majority of banks for foreigners in Japan do not have a minimum deposit requirement or account maintenance fees.
Regular accounts typically offer interest rates that are fractions of a percent or lower. Your bank book and ATM card will be mailed to you after you've applied.
Conversely, you can close your account in person at any branch with a personal stamp, cash card, bank book, and residency card (if required).
You must be in Japan and have a Japanese phone number when you apply for an account at most banks as well. Lastly, you need your passport.
If you have all the required paperwork ready, opening a bank account in Japan as a non-resident is simple and straightforward. Most banks allow account opening requests to be made by just walking in and asking to open one.
This can be a little difficult for you if you don't know a lot of Japanese as the majority of government documents, including those required to create a bank account, are written in Japanese. The personnel of major banks should include interpreters for you.
You will receive a compact passbook with your account name, account number, and the three-digit sort code for your neighborhood bank branch after submitting the necessary paperwork. After opening your account, you should get your ATM card in the mail ten days later.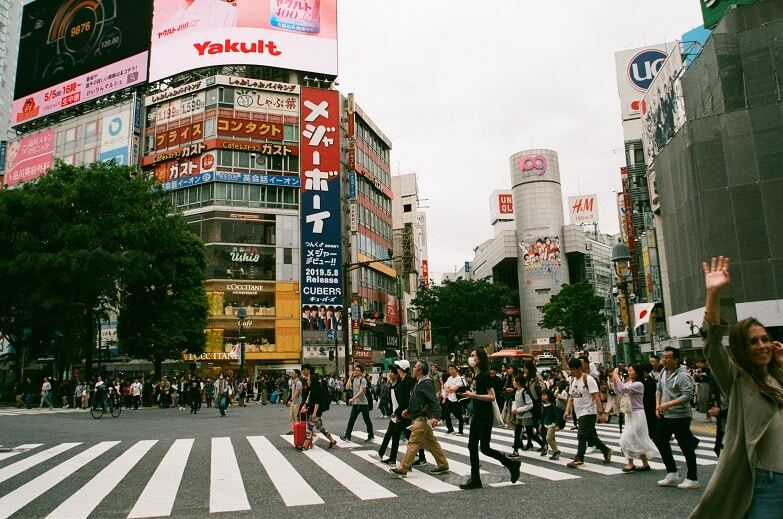 What are the best banks for foreigners in Japan?
SBI Shinsei Bank
Shinsei Bank is one of the first banks for foreigners in Japan to offer a Japanese bank account completely in English. Both the account application forms and the account starter kits are accessible in English.
The relevant pamphlets and forms, which you will need to apply for a home mortgage, are also accessible in English.
You also do not need a personal seal or hanko to open an account. International consumers must also meet the following status criteria.
Clients are required to either A) hold one of the following visa categories: "Permanent Resident," "Spouse or Child of Japanese National," or "Spouse or Child of Permanent Resident"; or B) have lived in Japan for at least six months, or are employees of businesses with offices there. Part-time employment is not included.
Take note however that SBI Shinsei Bank does not offer services for joint accounts or business accounts. Clients who fall under the category of Foreign Politically Exposed Persons must open their accounts in person at the branch as well.
Additionally, clients who are 18 years of age or older will need different identification than those who are younger.
That said, if you're looking for an easy way to get started with banking in Japan without having to worry about language barriers or opening hours, then this might be right up your alley as you can open an account completely by post. It is not at all necessary to go to a branch.
After you send the application form, it will take between 10 working days to 2 weeks for you to obtain your cash card, Internet Security Code Card, and PIN.
This might change during busy periods, such as during campaigns when the bank receives more applications than normal, as it may cause the application process to take longer.
You can open an account by coming into one of SBI Shinsei Bank's branches too, but your Cash card and Internet Security Code card will be mailed to the address you provided when you enrolled in about a week. Moreover, some branches are closed to new account openings.
Japan Post Bank
Japan Post Bank (JPB) is a good option for foreigners living in Japan who want accessibility. With 23,734 branches across the country and an extensive network of over 31,000 ATMs and post offices, JPB has one of the largest financial ecosystems of any bank in Japan.
Japan Post Bank is a bank in the Japan Post Group, which was established in October 2007. The Bank strives to become "the most accessible and reliable bank in Japan" by offering comprehensive financial services to a wide variety of individual customers, primarily through a national network of post offices.
As a part of the Japan Post Group, the bank conducts banking operations across the country. The group's parent company, Japan Post Holdings Co., Ltd., focuses primarily on postal and domestic logistics, post office operations, international logistics, banking operations, and life insurance operations.
The bank offers a variety of products and services designed specifically for foreigners, including cash withdrawal services for credit cards and cash cards issued by foreign financial institutions.
ATMs operated by Japan Post Bank accepts cards bearing the VISA, VISAELECTRON, PLUS, Mastercard, Maestro, Cirrus, American Express, JCB, China Unionpay, and DISCOVER logos.
It is also one of the few banks for foreigners in Japan that will open accounts without asking them to have lived there for six months first, with the caveat that until their sixth month of residence in Japan, services are limited to just deposits and withdrawals.
The bank also supports up to 16 distinct languages, including English, Chinese, Vietnamese, Korean, Tagalog, Thai, French, and Spanish, for its web applications.
When you apply via online, you won't be given a bankbook; instead, you'll get a bank card that you may use to check your balance and transfer money.
MUFG
MUFG, or the Mitsubishi UFJ Financial Group, is one of the largest and oldest banks in Japan, with a branch in every prefecture. It also has several foreign branches outside of Japan, including branches in over 50 countries and in places like New York City and Los Angeles.
Its long history is because the MUFG Bank of today is descended from a number of historic predecessor banks that date all the way back to the seventeenth century.
According to the bank, the foundation of MUFG was established on a principle of accountability and honesty more than 360 years ago. These principles now serve as a compass for all of our business decisions, as well as defining its culture for both its clients and employees.
Because of its extensive international presence, many of MUFG's services are available online or using a smartphone completely in English. Foreigners in Japan, however, must still visit a branch to create an account.
Only weekday mornings are allowed for applications, similar to other banks for foreigners in Japan. Even if the application is submitted in the morning throughout the week, depending on its status, it might not be processed until the next working day.
Upon completion of your application, you can expect your cash cards and other banking documents to be delivered to your registered address in approximately a week.
Rakuten Bank
Rakuten Bank is a Japanese online bank that offers a wide range of services to its customers. As such, it is another good option among the banks for foreigners in Japan. Rakuten has a network of businesses based in 30 countries and regions.
Rakuten is also a huge proponent of the digital space. Its research arm, the Rakuten Institute of Technology, which has offices in five different countries, is continuously creating artificial intelligence (AI) solutions to analyze and use data in a precise, effective, and secure manner.
Additionally, Rakuten is bolstering its development teams by appointing data scientists with a focus on data and allocating specialized resources to encourage the adoption of AI across the organization.
As such, you can expect Rakuten to offer more in the way of digital conveniences and solutions in the future. This is a list of its available services in Japan.
The bank has been around since 2000 and is one of the most popular banks for foreigners in Japan, thanks to its easy and convenient account opening process.
You open a bank account online without going to a branch or physically mailing the paperwork. What's more, Rakuten provides a number of credit cards that may be used to accrue cashback and points that can be used to make purchases online or on the Rakuten marketplace website.
Seven Bank
The company Seven & I Holdings Co., Ltd., best known for owning the 7-Eleven convenience store chain, is the parent company of Seven Bank.
Almost every corner of Japan has a 7-Eleven, which makes Seven Bank one of the most accessible banks for foreigners in Japan. These convenience stores typically have ATMs that offer a wide range of services and accept a wide range of cards, including those issued abroad.
When compared to international cards, having a Seven Bank card can help you receive more rewards. This bank provides its customers with services in English and support in a few additional languages.
Foreign nationals can email or visit a bank to apply in person for a Seven Bank card, and there are no costs for opening an account.
Customers who have accounts with Seven Bank are given access to a wide range of practical account services, including time and regular deposits, personal loans, international money transfers, and debit services.
In addition, Bank Business Factory Co., Ltd., a consolidated subsidiary of Seven Bank, offers back-office assistance for other financial institutions on a commission basis by utilizing its experience gained from its settlement and account activity in addition to those commissioned by the Bank.
SMBC Trust Bank
One of the top banks in Japan and the main part of the Sumitomo Mitsui Financial Group is Sumitomo Mitsui Banking Company (SMBC).
SMBC is another great option for foreign-born residents who want to open a bank account in Japan. It has a good online banking system and app, as well as an extensive ATM network (SMBC's ATMs are available in convenience stores throughout Japan).
With the ability to deposit funds in many different foreign currencies, SMBC may be the preferable option for international residents having sizable amounts of foreign currency to deposit.
Also, unlike many other Japanese banks, their application process does not call for a personal seal (inkan/hanko). The online banking interface and customer service are both in English.
The Sumitomo Mitsui Banking Corporation and the firms in its group provide a wide range of banking-related financial services, and as such are one of the most popular banks for foreigners in Japan.
They are also involved in venture capital, leasing, securities, credit card, investment, and other credit-related companies.
In addition to GLOBAL PASS, a cash card with a multi-currency Visa debit function offering an easy tap to pay service, online banking with a large selection of transaction menus, and PRESTIA GOLD, which offers preferential services for chosen customers, SMBC offers a wide variety of products and services for both Japanese nationals and foreign residents.
Mizuho Bank
Along with MUFG and SMBC, Mizuho Bank is considered one of Japan's "megabanks". It is one of the biggest banks in Japan, with a large international presence.
As a worldwide retail and corporate bank with one of the largest client bases in the country and a vast global network that covers key financial and commercial hubs, this is one of the best banks for foreigners in Japan who may have business interests in Japan.
It offers a wide range of services in English and has an extensive network of branches throughout Japan.
While using an ATM, Mizuho Bank also applies a Dynamic Currency Conversion service that calculates the amount that will be taken out in your native currency.
Transactions that do not utilize the Dynamic Currency Conversion service are first settled in yen, and then the amount withdrawn is determined in your home currency at a later date when you are billed.
Mizuho Bank's online platform is accessible online from anywhere in the world at once by several users. Operators can concurrently input data, request account information, and carry out other operations, and approvers, regardless of their location, can confirm them and take the appropriate measures in real time.
The platform is also available in Japanese, English, Chinese (traditional or simplified characters), Korean, Thai, Vietnamese, Indonesian, Spanish, Portuguese, or Malay. English and Japanese telephone customer service is also offered around-the-clock.
Conclusion
We hope this list has been helpful in your search for banks for foreigners in Japan. If you have any questions about our recommendations or would like to discuss them further, do not hesitate to get in touch.
Having a trusted financial planner who is familiar with international finance can go a long way towards preserving and growing your wealth.
Pained by financial indecision? Want to invest with Adam?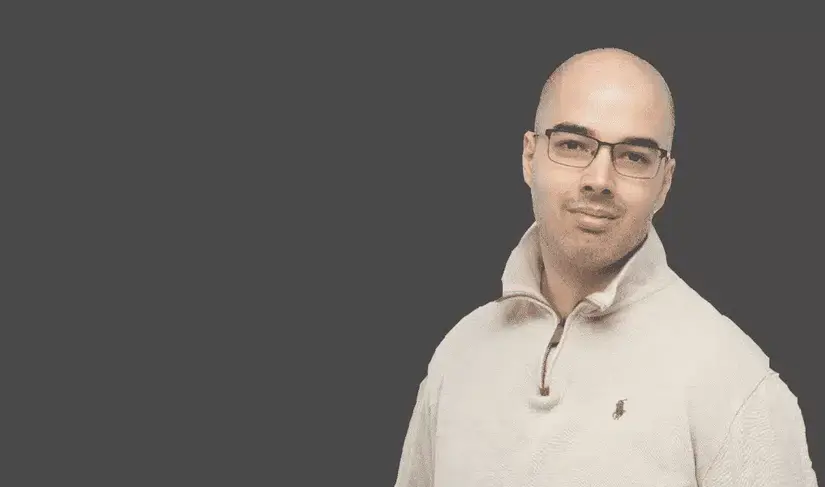 Adam is an internationally recognised author on financial matters, with over 668.9 million answer views on Quora.com, a widely sold book on Amazon, and a contributor on Forbes.