Let's talk about the best car insurance companies UK because it's crucial to get the appropriate auto insurance, which entails going above and beyond the headline price to determine whether the coverage being provided is appropriate for you.
To put it another way, you don't always go with what's the cheapest option available in the market. It could be that the most affordable vehicle insurance company might not be the greatest option for you.
Best Car Insurance Companies UK: Should you get insured?
Well, if you own a functioning vehicle, you are required by law to carry auto insurance in the UK. Those who are caught driving without insurance risk fines and license suspension.
Besides, automobile insurance is necessary to shield you from the financial risks associated with a variety of situations, including damaging your car, causing damage to someone else's property or vehicle, and harming someone with your car.
Because there were fewer vehicles on the road during the pandemic, premiums have decreased to their lowest point in five years. However, premiums were expected to increase this year as a result of new laws that forbid insurers from charging different rates to existing and new consumers.
Finding the best car insurance companies UK to suit your needs can be overwhelming because there are so many options available. Many people choose policies through price comparison websites. However, bear in mind that in choosing an insurer you should truly consider who provides the finest protection at a fair price, who delivers outstanding customer service, who has a claim procedure that is effective, and who has easy access to tools for managing policies and payments.
Finding an insurance firm that you can trust is also essential because there is a large variety of organizations that offer auto insurance in the UK.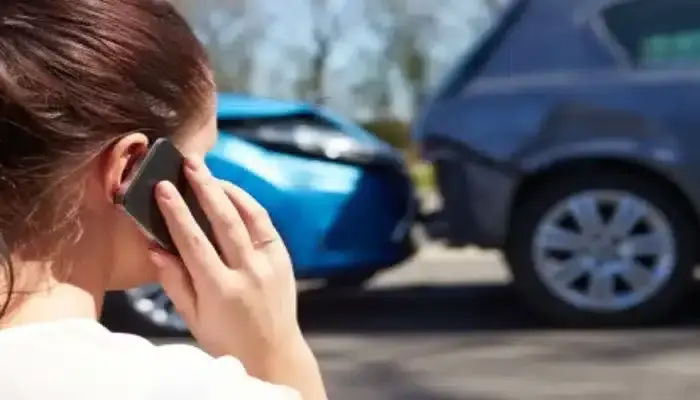 Best Car Insurance Companies UK: Car Insurance Types
The purpose of auto insurance is to safeguard drivers who are injured in collisions. The most fundamental type of coverage, referred to as third-party insurance, will compensate for harm done to other people and their property.
Full coverage, also known as comprehensive insurance, will pay for damage to the driver's personal automobile as well as in the event that their car is stolen, vandalized, destroyed in a fire, or damaged in an accident.
A black box, which is installed in your car and tracks your driving, is now included with an increasing number of car insurance policies.
Lower rates are available to customers who are judged to drive safely. Younger drivers tend to find these insurance to be far more cost-effective and popular, but drivers of all ages are increasingly able to purchase them.
Best Car Insurance Companies UK: Direct Line
Due to its outstanding customer service, individual multi-vehicle discount, and comprehensive coverage (notably business car insurance), Direct Line earns a place among the best car insurance companies UK.
To provide clients with a range of options for protecting their cars, homes, pets, businesses, and vacation plans, Direct Line Group has a number of brands, products, and distribution methods. By including perks like a guaranteed rental car, onward travel, and a fair claim commitment, its car insurance solutions seek to offer policies that are both inexpensive and of a high caliber.
Direct Line's key features include having no cancellation fees for the first 14 days, a replacement coverage worth 1,000 pounds ($1,191.75) for lost or stolen keys, the provision of a loaner car in the event that a car is stolen or beyond repair, a cap of 250 pounds on accommodation costs in the event that your car breaks down and you are stuck.
The insurance provider also offers 250 pounds worth of coverage for personal property inside the vehicle, as well as 1,000 pounds worth of coverage for any equipment you've added yourself, and unlimited coverage for any original or added in-car audio, TV, telephone, or navigation systems. Direct Line also has protection against misfuelling, such as putting diesel in a gasoline vehicle.
Direct Line's Comprehensive Plus insurance, which offers higher protection limits and extras including comprehensive cover abroad and motor legal coverage, is available if you want more coverage. There are higher limits for extra audio gear and personal items too.
You can obtain a quote directly from the business.
Best Car Insurance Companies UK: Admiral
Car insurance is Admiral's primary focus. The company that was established in the UK earned positive client feedback for ease of purchasing, transparency of policy details, and cost effectiveness. Comprehensive, third-party only, and third party, fire, and theft are the three categories of coverage offered by Admiral's auto insurance.
The most coverage is offered by its comprehensive plan, which also includes coverage for third-party, fire, theft, and the cost of repairing or replacing the vehicle in the event of an accident or malicious damage. It also offers a host of advantages, such as extended coverage for policyholders who drive abroad, windscreen coverage, and a courtesy vehicle.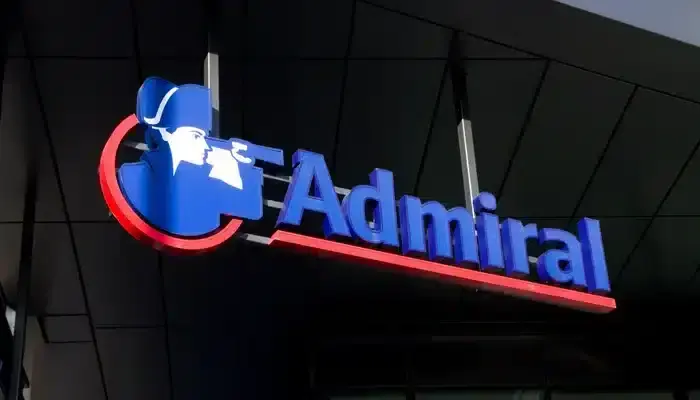 Best Car Insurance Companies UK: Aviva
Due to its up to 10% multi-car discount, Aviva has earned a reputation as one of the top multi-car insurance providers in the UK. Customers can insure up to five vehicles under one policy, but they must all have the same registration address. The discount does not apply to optional extras. As it offers protection for employees who travel between several areas for work, its business vehicle insurance was particularly praised.
An international insurance firm, Aviva plc, provides services to more than 18 million clients in its core markets, namely the UK, Ireland and Canada. Comprehensive coverage as well as third party, fire, and theft insurance are included in the levels of its auto insurance coverage.
The complete insurance offers a personal no-claims discount and covers responsibility, uninsured motorists, vehicle recovery, operating other vehicles, legal expenses, and motor vehicle injuries in addition to loss or damage to the owner's vehicle.
Best Car Insurance Companies UK: John Lewis Finance
John Lewis Finance earns one of the spots as best car insurance companies UK as a result of receiving excellent ratings from the research and rating company Fairer Finance for its handling of complaints and customer care.
For more than 150 years, John Lewis Finance has provided reliable financial services at affordable costs. Its auto insurance includes coverage for misfuelling, uninsured motorist protection, friendly professional services, a courtesy car, onward travel coverage, and 90 days of coverage in Europe.
Additionally, it gives clients the chance to customize their insurance by adding extras such as secured no claim discounts, legal protection, and car breakdown. Covea Insurance plc is in charge of underwriting its policies.
Best Car Insurance Companies UK: Hastings
Hastings also secures a rank as one of the best car insurance companies UK. With more than 3,300 people and more than 3.1 million active customer policies in its offices in Bexhill, Leicester, Gibraltar, and London, it is one of the top general insurance providers in the UK. The group's insurer with its Gibraltar headquarters, Advantage Insurance Company Ltd., directly underwrites about 90% of the company's policies.
Hastings provides flexible auto insurance with a range of advantages, providing customers the choice to add extra features, such as: improved personal accident insurance, breakdown, motor legal fees, and key security.
Best Car Insurance Companies UK: Churchill
One of the greatest individual multi-car and business auto insurance policies in the UK is offered by Churchill Insurance.
Churchill Insurance was established in 1989 as one of the first direct auto insurance companies in the UK. Its auto insurance offers a courtesy car as standard, a new vandalism guarantee, a new vandalism promise, guaranteed repairs for five years if the insured utilizes Churchill-approved repairers, and a 24-hour emergency helpline. When an automobile is written off, it also gives clients the option of a replacement, an upgrade, or money.
Churchill is particularly well recognized for its reasonably priced DriveSure telematics insurance plan, which was created to assist young drivers in maintaining a safe driving record and lowering their premiums.
Best Car Insurance Companies UK: CSIS
The Civil Service Insurance Society (CSIS) specializes in providing auto insurance to members of the civil service. It received the highest overall grade for customer experience out of all the insurers assessed for the list. Policyholders praise CSIS' complaint handling procedure, noting that it receives more than 97% of positive consumer feedback.
A Times Money Mentor Gold Award for customer experience was recently given to the insurance. Its auto insurance products' ability to be paid for with interest-free monthly installments and no additional fees or levies is one of their standout features.
CSIS is available to civil servants and is known for having good product and client services. It also includes coverage for car seats of children even if they seem to be in good condition as well as unlimited coverage for new audio and visual equipment replacement. There's also no cancellation or amendment fees for policies.
CSIS' plans differ significantly depending on the underwriter, but they all offer reliable and thorough coverage.
Best Car Insurance Companies UK: Bell Insurance
It is an expert in providing young, safe, and novice drivers with automobile insurance. The insurance ensures fair premiums by utilizing plug-and-drive black box technology. Through Bell's safe driving program, this telemetry device is also accessible to experienced drivers, who can use it to lower their premiums.
Best Car Insurance Companies UK: Age Co
One of Age Co's specialties is offering financial services and goods to people aged 50 and above. Along with financial services, burial arrangements, and independent living options, it provides auto and home insurance.
The over-60s, over-70s, and over-80s categories of Age Co.'s vehicle insurance line are for customers who are over 60, 70, and 80 years old, respectively. Customers can select all-inclusive, third-party fire and theft, or third-party only coverage.
The following advantages are included with Age Co's auto insurance policies: an after-accident message relay service that enables policyholders to get in touch with friends or relatives, a service called Get You Home, a never-ending windscreen cover, motor breakdown coverage, and up to 180 days of foreign use coverage, which is suitable for senior citizens wishing to drive abroad for a while.
There is no fee for changing or canceling policies, and there is no cap on coverage for audio-visual equipment that is permanently installed, such as in-car audio, TV, telephones, or navigation systems.
Moreover, they offer coverage for misfuelling as well as optional key protection, excess protection, and motor legal protection coverage. If your keys are lost or stolen, 750 pounds will cover replacements.
Age Co. is rated rather favorably in terms of general transparency, contentment, trust, and claims satisfaction. However, it's good to take note that Ageas, the underwriter, performs poorly on complaints at the Financial Ombudsman Service.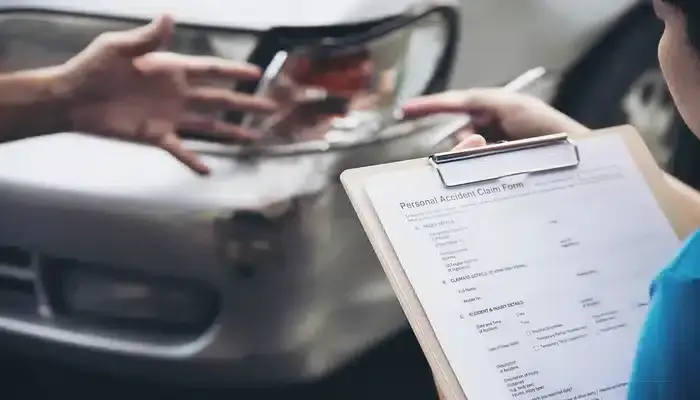 Best Car Insurance Companies UK: Dial Direct
One of the biggest insurance providers in the UK, Dial Direct offers auto, van, and house insurance to more than a million clients. Customers can choose from a variety of features and perks in its policies to create a comprehensive insurance policy that fits their needs and way of life.
The complete auto insurance plan from Direct Dial provides coverage for loss or damage brought on by fire, theft or attempted theft, vandalism, or accidental or intentional damage. Any extra paid by the insured will be reimbursed in the event that their vehicle is involved in an accident caused by an uninsured driver. The cost of replacing a child's car seat is also covered, up to a maximum contribution of 300 pounds per claim.
Best Car Insurance Companies UK: NFU Mutual
NFU Mutual is also one of the best car insurance companies UK, with no fines for cancellation or alteration to the policy, unlimited coverage for kid safety seats and lost or stolen keys, and no excess which means you won't have to pay out of pocket to mend a chip in your windscreen if it needs to be repaired.
In addition, NFU Mutual has sunroof cover, an indefinite period of overseas use insurance, and an unwavering lifetime warranty on repairs. Misfueling is also covered, and NFU Mutual offers up to 750 pounds for additional equipment along with unlimited coverage for any installed in-car audio, TV, telephone, or navigation systems.
The reciprocal loyalty incentive offered by NFU, which allows clients to receive a 10% (or more) refund of their premium if they renew their policy, may have contributed to the company's success in retaining consumers.
However, NFU Mutual doesn't provide any protection in the event that you misplace your car keys, and it doesn't pay for storage while your vehicle is being fixed in a garage.
Best Car Insurance Companies UK: By Miles
By Miles offers great client service, unlimited coverage for keys that are lost or stolen, unlimited protection for children's seats, as well as unlimited coverage for any installed audiovisual devices, including stereos and satellite-based navigation system if permanently fitted to the vehicle and 1,000 pounds if added to the vehicle.
By Miles also has misfuelling protection and 500 pounds for personal items that are either taken from or harmed inside your vehicle.
By Miles is not your typical insurance provider. A base price plus a modest fee per mile traveled is paid by customers. While the degree of protection offered is good, there is a 25 pound excess for windscreen repairs, a 50 pound cancellation fee, and no courtesy car if your car is stolen or written off.
Best Car Insurance Companies UK: How to Trim the Cost of Cover
Numerous different variables are used to calculate the cost of coverage. Although it's difficult to change your age and where you reside, driving a car with less horsepower can help you save money on insurance.
A cheaper price can also be obtained by driving less, and improving the security of your vehicle can also help. A discount should be available for a good no-claims history.
Additionally, deciding on a bigger excess—the sum you consent to pay toward any claim—will lower the price. However, if you do need to file a claim, this will obviously leave you footing a larger portion of the tab.
Your work will have an impact on the cost of your auto insurance too. There may be significant pricing variations, therefore it is worthwhile to check whether there are other ways to describe what you do. A person who claims to be jobless, for instance, will typically be charged far more than someone who represents themselves as a housewife.
Avoid waiting until the last minute to buy insurance. According to research, three weeks before an existing policy is set to expire is when insurance is most affordable to purchase. Additionally, you will save money if you can afford to pay annually rather than on a monthly basis.
Best Car Insurance Companies UK: Selecting Your Coverage
When deciding which vehicle insurance carrier is ideal for you, be certain of the coverage you require. Keep an eye out for significant excesses, fees, and charges.
Additionally, you want to try to select a business that has a solid track record of satisfying consumers and paying claims on time.
The promise to make a payment if something goes wrong is all that insurance ultimately amounts to. So, be careful to pick a business that has a good track record of treating its customers fairly.
Pained by financial indecision? Want to invest with Adam?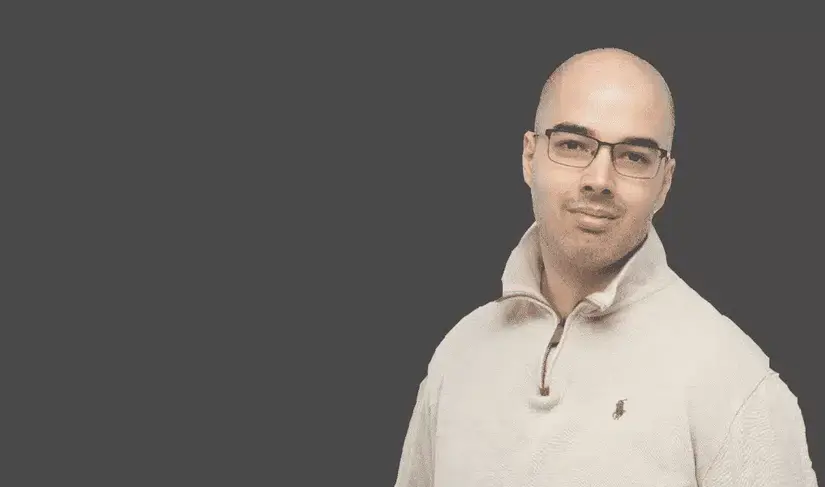 Adam is an internationally recognised author on financial matters, with over 622.8 million answer views on Quora.com, a widely sold book on Amazon, and a contributor on Forbes.