Prioritize safety, friendliness, quality of life, and availability to cultural and outdoor activities when looking for the best countries for expats to work.
Consider work-life balance and the cost of living as additional factors in your search. In case you haven't done that yet, here is a list of the best countries for expats to work.
Many people who have a wanderlust imagine doing this all the time, yet there are literally millions of people living as expats around the world.
With the advent of globalization, cheap flights, and flexible employment opportunities, relocating is no longer as daunting a thought as it once was.
Anybody with a "you only live once" attitude, be they a young entrepreneur, a family uprooting for a new career, or a retiree determined to make the most of their golden years, can find something appealing in moving abroad.
If you want to invest as an expat or high-net-worth individual, you can email me (advice@adamfayed.com) or use these contact options.
Best Countries For Expats To Work
New Zealand
For young adults seeking to broaden their horizons through an extensive journey and intending to finance it through intermittent employment, New Zealand presents itself as one of the best countries for expats to work.
A wide range of short-term and seasonal work possibilities may be found across many sectors in New Zealand, making it one of the best countries for expats to work.
These sectors include adventure sports companies, travel operators, and agricultural enterprises, among others, throughout the nation.
New Zealand consistently achieves high rankings in worldwide happiness assessments, as seen by its 10th-place position on the Worldwide Economy 2022 Happiness Index.
The relaxed cultural norms and prioritization of maintaining a healthy equilibrium between work and personal life contribute to the development of a distinct and unparalleled ambience.
Kiwis exhibit a notable inclination towards friendliness, hence facilitating a relatively seamless adjustment for the majority of foreigners to the New Zealand way of life.
Given its status as a distant island nation, New Zealand is characterized by a relatively high cost of living.
Consequently, it is imperative for individuals working in the country to exercise prudent financial planning in order to effectively use their resources and cultivate savings.
It is worth noting that the majority of employment prospects beyond the agricultural sector are concentrated in urban centres such as Auckland and Wellington, as well as in smaller municipalities with a strong tourism industry, such as Queenstown.
Work exchange programs are often favoured as a means of addressing this issue for individuals seeking temporary employment prospects to complement their vacation experiences.
New Zealand provides a working holiday program to those who are residents of select countries across the globe.
The working holiday visa enables individuals to engage in both work and travel activities within New Zealand for a duration of up to 12 months, with the exception of citizens from the United Kingdom or Canada who may be eligible for an extended period of up to 23 months.
Portugal
This Atlantic frontier nation, often regarded as one of the best countries for expats to work, continues to be a magnet for young expats, especially those with an entrepreneurial spirit, thanks to its low cost of living and friendly business incentives.
Most people immediately think of Lisbon, but you should also take a look at Porto, which is a major manufacturing and textile powerhouse and is bursting with creative energy.
On a day off, stroll the city's hilly, cobblestone streets and stop in some of the many cafes, antique churches, and port distilleries.
The Douro Valley is Europe's oldest wine region, and it's easily accessible by bike or boat.
Braga, Portugal's third largest city, is known as the "Rome of Portugal" due to its beautiful Baroque buildings and is located less than an hour from Porto.
In addition to its enticing parks, foreign schools, and cutting-edge businesses, Braga is a fantastic location for any skilled worker.
Southern Portugal is home to the Algarve coast, which has an average of 330 sunny days per year, and the beach town of Comporta, which is home to many stylish expat families.
The Azores consist of 9 islands, all of which may be visited for relatively little money. Regardless of where in Portugal you settle down, you won't find a friendlier place to call home.
You can stay in Portugal for up to a year with a digital nomad visa, also known as a temporary stay visa, and you can extend that stay for up to five more years.
The Netherlands
The Netherlands, consistently ranked as one of the best countries for expats to work, is a popular destination among expatriates owing to its exceptional quality of life and favourable work-life balance.
Consequently, it represents an outstanding choice for individuals seeking employment opportunities overseas.
The Netherlands proactively engages with international entrepreneurs and offers a range of commendable initiatives aimed at facilitating their investment in domestic enterprises or the establishment of independent ventures, irrespective of scale.
The Netherlands is often regarded as a nation characterized by its robust economy, comprehensive social programs, and reputation for safety and security.
Furthermore, the Netherlands is at the forefront of research and academia, offering expatriates ample prospects for employment in these domains.
The Netherlands is renowned for its emphasis on sustainable energy and environmental preservation, rendering it an attractive destination for individuals seeking employment opportunities in the technology and energy sectors.
In the Netherlands, non-European residents seeking employment are required to have a firm sponsor.
Additionally, it is worth noting that the cost of living in this country is very high.
Consequently, the Netherlands tends to attract career-oriented international workers, while it may not be as conducive for individuals seeking short-term or temporary employment opportunities.
For individuals aspiring to pursue a professional path in the Netherlands but lacking clarity on the initial steps, it is advisable to contemplate the prospect of securing an internship in the country as a preliminary measure.
Acquiring a valid employment visa in the Netherlands can present certain difficulties; nonetheless, the potential benefits of doing so outweigh the associated endeavour, provided one is willing to undertake it.
In order to obtain a traditional work visa, it is necessary to have sponsorship from an employer, and the visa will cease to be valid upon termination of employment with that employer.
The Netherlands offers other initiatives aimed at facilitating the entry of international workers into the country.
The start-up visa program enables investors to establish temporary residence in the Netherlands for a duration of one year, during which they can focus on the development of a novel and original business concept.
In addition, the government offers the provision of a local mentor to facilitate the growth of your business. The Netherlands also promotes the establishment of small firms by means of its freelancing and self-employment visa.
Costa Rica
Anyone who has travelled to Costa Rica and made friends with the local expats knows that relocating there isn't a novel concept, but it's consistently ranked among the best countries for expats to work for good reason.
Volcanoes, cloud forests, and exotic animals like sloths, capuchin monkeys, and toucans draw visitors to this utopian Central American country, which is located between the Pacific and Caribbean coasts.
More than anything else, this tranquil nation is encapsulated by the Pura Vida ("Pure Life") philosophy of good living.
The country's two international airports (in San Jose and Liberia) make it easy to travel to the United States, and the low cost of living, stable democracy, and high-quality dental and medical treatment just sweeten the deal, making it one of the best countries for expats to work.
Both coasts provide lengthy stretches of unspoiled beaches, seaside villages, surfing and yoga lessons, welcoming expat communities, and businesses frequently related to eco-tourism, while the city of San Jose has a significant cuisine and cultural scene.
This area may be ideal for you if you value living a stress-free, active lifestyle in close proximity to stunning natural scenery.
Remote workers can now stay in Costa Rica for up to a year with the country's new digital nomad visa, and even extend their stay for another year if they so want.
With its myriad attractions and advantages, Costa Rica undeniably stands as one of the best countries for expats to work.
South Korea
South Korea is well recognized as one of the best countries for expats to work, especially in the field of teaching English as a foreign language (TEFL).
It caters to international workers proficient in the English language.
English teachers, regardless of their employment with the Korean Ministry of Education's English Program in Korean (EPIK) program or a private institution, can expect to receive a remuneration package that is considered extremely competitive within the industry, making it a top choice among the best countries for expats to work.
Additionally, they will encounter a student body that displays a strong enthusiasm and motivation towards learning, further enhancing the expat teaching experience.
In the context of South Korea, it is important to anticipate and adapt to a work culture that often entails longer working hours compared to those commonly experienced in other developed nations.
South Korea is known to have the highest average working hours among developed countries.
One contributing factor to Korea's relatively low rating on the happiness index is the limited work-life balance it offers compared to many other cities included in this list.
Notwithstanding the extended duration of the work week, Korea presents a plethora of offerings.
Korea has a diverse range of attractions, encompassing the vibrant urban environment of Seoul and the captivating scenic landscapes found in its interior, ensuring a wide array of experiences to cater to all preferences.
Seoul, Busan, and Daegu are cities in South Korea that boast substantial expatriate communities, vibrant nocturnal scenes, and, notably, a wide array of delectable culinary offerings.
Residing and engaging in professional activities in Korea undoubtedly presents an unparalleled opportunity for international individuals seeking a transformative and enriching experience.
Acquiring a valid work visa in Korea is quite straightforward.
One of the most efficient and straightforward methods to obtain a valid work visa in Korea is by pursuing a career as an English teacher under the country's "E-2" visa program.
If an individual does not have a preference for teaching, it is worth noting that South Korea has established agreements with certain Western nations that facilitate the entry of workers through a "working holiday" visa, which permits a stay of up to one year.
The "job-seeking" visa enables individuals to reside in Korea for a maximum duration of six months for the purpose of exploring employment opportunities.
The English Program in Korea (EPIK) is a collaborative effort between the Korean Ministry of Education and the National Institute for International Education.
Its primary objective is to enhance the English language proficiency of Korean students. The recommended method for submitting an application is to utilize the EPIK web portal.
Canada
Canada is one of the best countries for expats to work, a popular destination for American expats for a number of reasons, including its proximity to the United States, its relatively low cost of living, its rich cultural diversity, its political and economic stability, and the abundance of opportunities for outdoor recreation in its pristine wilderness.
Toronto has the majority of Canada's job prospects and a thriving restaurant and retail scene if you're interested in a metropolitan lifestyle.
If you live in Vancouver, you can easily take a day trip to Whistler for skiing or to Tofino for surfing or storm watching because the city is surrounded by water on three sides.
For those seeking the best countries for expats to work in, Canada stands out as an excellent choice.
Calgary, on the other hand, is cheaper and has just as many chic restaurants and hip neighbourhoods as its more famous cousin, Banff.
The eastern cities of Montreal and Quebec provide French-speaking residents with a taste of Europe without the long trip.
There are a few different places to begin applying for residency, depending on your situation. Independent contractors and business owners can also apply for visas.
Australia
Australia routinely receives high rankings as one of the best countries for expats to work. The nation is characterized by exceptional quality of life, standards of living, and overall levels of happiness.
Furthermore, it maintains a prominent position in the global Human Development Index (HDI) rankings, consistently ranking within its top 10.
The individuals residing in this locale derive considerable satisfaction from a commendable equilibrium between their professional and personal lives.
The opportunity to relish leisure activities in the midst of the captivating environs of this nation further contributes to their overall contentment.
Despite the comparatively high cost of living in Australia, expatriates can maintain a comfortable standard of living due to the relatively elevated minimum wage.
Australia is a highly favourable destination for anyone seeking one of the best countries for expats to work, a work exchange opportunity.
Australia is widely regarded as a highly accessible destination for individuals seeking work exchange opportunities, owing to its straightforward visa program.
Organizations such as World Wide Opportunities on Organic Farms (WWOOF) facilitate the pairing of volunteers with agricultural establishments, providing sustenance and lodging in return.
WWOOF has been actively engaged in operations within the Australian context for a span of over four decades, facilitating secure and gratifying opportunities for labour exchange to a multitude of volunteer participants.
Australia offers a diverse range of attractions, including its expansive outback, unspoiled beaches, and vibrant urban centres.
Sydney and Melbourne are renowned for their diverse demographic composition, which greatly facilitates the process of acculturation for expatriates seeking to settle in Australia.
Moreover, Australia's agriculture industry presents a significant demand for labour, which, along with the absence of a language barrier for English-speaking individuals, positions Australia as a very competitive option.
The procedure for acquiring a work visa in Australia closely resembles that of New Zealand.
Australia also offers a "working holiday" visa program, which grants individuals from specific nationalities the opportunity to enter the country for a duration of 12 months.
Similarly, there exist employment visas that are accessible to foreign workers who successfully undergo a skills evaluation process akin to that of New Zealand.
Austria
Hiking in the Alps one day and seeing a performance at a world-famous opera theatre the next are both possible in this extremely livable Central European country, one of the best countries for expats to work.
The Austrian metropolis, Vienna, has received acclaim for its low crime rate, high quality of life, and exciting food and wine scene that prioritizes organic, locally sourced products.
Affordable housing, quality medical care, and access to prestigious foreign educational institutions all make it an attractive option for expats seeking the best countries for expats to work.
Graz is a young, vibrant city to the south that boasts Renaissance and Baroque buildings, as well as plenty of green space and lively nightlife.
With its borders touching Italy, Switzerland, Liechtenstein, Germany, the Czech Republic, Slovakia, Hungary, and Slovenia, living in Austria not only affords you the aforementioned delights but also introduces you to many new and exciting neighbours.
There aren't many opportunities for freelancers, digital nomads, or retirees in Austria, so you'll require a student or work visa to live there.
Germany
People who are interested in pursuing professions in other countries, particularly in the field of engineering, have a number of opportunities to choose from in Germany, one of the best countries for expats to work.
Germany is one of the leading countries in the world in terms of GDP and a large exporter of various commodities.
There are numerous establishments of international companies located in Germany, which presents opportunities for occupations requiring English proficiency; nonetheless, the level of difficulty in acquiring employment has significantly increased.
A fortunate number of people in Germany have a high degree of proficiency in the English language, making it easier to overcome any potential language barrier.
Germany is usually regarded as an attractive destination for persons who wish to develop a successful international career due to the fact that its cultural environment is exceptionally rich and it provides an amazing work-life balance for its residents.
The average number of hours worked per week has been cut down to about 27 hours, which has resulted in an increase in the quality of life for individuals.
Germany provides its residents with a plethora of attractive incentives, some of which include great healthcare services, an abundance of options to take paid vacations, and remarkable experiences that are certain to leave an indelible impact.
If you are a young adult who is looking to further your career, it may be beneficial to think about pursuing an internship opportunity in Germany. Germany offers a wide variety of internships for young adults.
Depending on the location of one's place of employment, the cost of living in Germany may be more than what is typical for an individual, despite the fact that it may be relatively more affordable than the cost of living in a number of other cities in Europe.
Each major city possesses its own set of distinguishing qualities and points of interest, which make it an excellent location for people looking to relocate abroad.
Berlin, Munich, and Frankfurt are home to the most sizable expatriate populations in Germany's urban centres, which continue to draw a significant number of international professionals.
Regardless of where one chooses to travel in this forward-thinking European country, they will have the opportunity to enjoy the multifaceted charm that is characteristic of the country.
Although getting a working visa can be a challenging procedure, there are ways to ensure that you will be able to find work and live legally in Germany once you have it.
Citizens of various Western nations have the possibility to obtain a job seeker visa, which enables them to look for work in a country that is not their own.
This visa makes it possible for individuals to obtain a job offer while they are physically present in the nation. As a result, the application process for a working visa is simplified after a work contract has been finalized.
Ghana
The kind people of this West African country, along with the country's easygoing lifestyle, have attracted an increasingly diversified expat community in recent years.
Considered one of the best countries for expats to work, Ghana has become an appealing destination.
400 years after the first Africans were taken as slaves to the New World, Ghana is celebrating the Year of Return with a multi-year initiative to attract American expats interested in the country's thriving economy, low crime rate, and stable government.
Included in the initiative are incentives for residents to maintain their talents in the country for at least 10 years and a road to citizenship for African descendants wanting to depart the U.S. under the Right of Abode law.
Accra, Ghana's bustling city, provides a high quality of life for professionals and is home to numerous organizations that can aid job seekers and digital nomads.
On the weekend, you can visit one of the many Atlantic forts and castles that have been designated as a UNESCO World Heritage Site.
As an added bonus, English is widely spoken and used throughout the country of Ghana.
If you're interested in moving to Ghana, you'll need to apply for a work permit before you can apply for a digital nomad visa. Also, you might seek the Right of Abode by proving your African ancestry.
Brazil
Expats have access to a wide variety of opportunities in Brazil, considered one of the best countries for expats to work, owing to its status as the most populous and largest country in South America.
The tourism industry in the country in question is doing exceptionally well, further enhancing the appeal for foreign workers.
Even though Portuguese is the most often spoken language in Brazil, urban places like Rio de Janeiro provide several opportunities to people who are fluent in English.
Since 1988, the government of Brazil has been enacting legislative measures with the goals of improving work-life balance and providing equitable compensation for expanded work hours.
Any hours worked in excess of 44 hours in a single work week will result in an increase in compensation equal to one and a half times the standard rate.
In addition, work carried out on weekends and holidays is reimbursed at a rate that is twice as high as the standard salary.
Nevertheless, a remarkable component is the substantial allocation of 41 days of vacation that is offered to Brazilians.
This liberal allocation contributes to raised levels of job satisfaction as well as a commendable place on happiness indices.
In the context of professional settings in Brazil, it is typical to attribute a greater significance to the mid-day break, which incorporates both coffee and lunch, in comparison to nations such as the United States and the United Kingdom.
This is because the mid-day break is considered to be the most important meal of the day in Brazil.
It is crucial to highlight that these opinions are often overstated, despite the fact that Brazil is sometimes connected with negative preconceptions regarding the country's level of safety.
In the same way that there are specific areas that should be avoided in every given location, there are also fundamental safety measures that can be put into place in order to safeguard an individual's personal safety.
In general, Brazil provides a variety of safe urban regions that give appealing opportunities for visitors, expatriates, and volunteers.
However, due to the widespread prevalence of fraudulent activities throughout the country, it is absolutely necessary to exercise extreme caution at all times.
There are numerous categories of work visas available in Brazil; which one an individual qualifies for depends on the particulars of their situation.
Foreign nationals who have found employment in Brazil frequently apply for and are granted a VITEM V visa, which is a type of temporary visa.
It is common practice for professionals who have successfully completed a two-year stay on a temporary work visa to apply for the Visto Permanente, which is also referred to as the permanent work visa.
Either previous work experience or a degree from a post-graduate institution is normally required in order to be eligible for a temporary work visa. In some cases, a combination of the two may also be acceptable.
Singapore
Singapore, a wealthy city-state, is frequently ranked among the best countries for expats to work as a result of its high level of economic stability, excellent educational opportunities, and world-class public transportation system.
According to InterNations' Expat Essentials Index, it ranked #3 in 2022. The city's cultural diversity has resulted in a vibrant food scene, with everything from night markets to hawker centres to Michelin-starred restaurants.
There are also fantastic malls, eco-friendly high-rises, and endless strolls through the best botanical gardens in all of Southeast Asia.
Changi Airport is home to the "Rain Vortex," a five-story garden with hundreds of tropical plants, trees, and shrubs, and the world's tallest indoor waterfall.
From there, it's just a hop, skip, and jump to your next destination, whether it's Thailand, Vietnam, or Bali. Singapore's "City in a Garden" nickname is being brought to life in a major new way with the addition of so much lush greenery to new skyscrapers and facilities.
Although a digital nomad visa is not available, those who already have a job offer or who are interested in starting a business in Singapore can apply for either an Employment Pass or an EntrePass, respectively.
Denmark
Denmark is renowned for its commendable emphasis on achieving a harmonious work-life equilibrium, bolstered by robust social welfare provisions such as comprehensive childcare services and publicly accessible healthcare.
Moreover, it stands out as one of the best countries for expats to work. When considering Denmark's high level of living and robust economy, it becomes evident why it is regarded as one of the most desirable places for international employment.
Denmark exhibits the highest cost of living among the countries listed. Nevertheless, it is noteworthy that average incomes in Denmark are correspondingly high.
Moreover, it is worth mentioning that individuals employed in Denmark tend to work fewer hours compared to their counterparts in most other nations.
Denmark's geographical position, situated between Germany and Sweden, has facilitated its significance as a crucial trading route throughout history, with these economic ties persisting in the present era.
Although Danish serves as the predominant language in Denmark, English is extensively utilized and holds a significant presence.
Consequently, numerous employment opportunities cater to English speakers, and certain academic programs offer the option of being conducted fully in English.
Moreover, Danish work culture places a high emphasis on collaborative efforts and adopts a horizontal management hierarchy, presenting a notable departure from the customary practices observed in the home countries of many expatriates.
This phenomenon facilitates a sense of empowerment among employees, thus resulting in elevated levels of job satisfaction.
However, it should be noted that Denmark continues to maintain a high ranking in terms of productivity among European countries, as indicated by the European Investment Bank Investment Report.
Denmark offers several work visa options, among which the trainee visa stands out as a favoured avenue for individuals seeking to get overseas job experience.
This opportunity presents a favourable prospect for young individuals to enhance their curriculum vitae, establish valuable professional networks, and maybe secure permanent employment.
Engaging in short-term employment or participating in internships in Denmark provides an ideal opportunity to do so.
Sweden
Individuals who possess a strong affinity for Scandinavian culture and seek an enduring supply of unpolluted air and an expansive environment may find it advantageous to contemplate relocating to Sweden.
This Nordic country boasts one of the most minimal population densities globally, so offering many opportunities to experience a sense of openness and tranquillity.
Stockholm, the capital city known for its emphasis on design, provides convenient pedestrian access to the captivating historic district, renowned museums, and exceptionally fashionable cafes.
The city of Stockholm in Sweden was also listed among the top ten cities on InterNations' 2022 Working Abroad Index, thus making it one of the best countries for expats to work.
Individuals with little financial resources have the opportunity to explore Gothenburg, Sweden's secondary urban centre, which has garnered recognition as the most sustainable global destination according to the Global Destination Sustainability Index, maintaining this status for several consecutive years.
At this location, individuals have the opportunity to peruse establishments that specialize in ethical fashion and partake in dining experiences offered by zero-waste restaurants.
Furthermore, it is mandatory for all meat products offered within the city to be sourced from organically grown animals.
During the summer season, there are vibrant Midsummer festivities and opportunities for swimming and kayaking.
In contrast, the winter months in regions located above the Arctic Circle are characterized by the presence of northern lights, reindeer feedings, and dog sledging.
Moreover, these locations provide convenient access to Denmark, Norway, and Finland.
In Sweden, there exists a notable sense of equilibrium between work and personal life.
This is exemplified by the provision of approximately five weeks of paid vacation for the majority of employees, as well as the availability of extended paid maternity and paternity breaks for new parents.
In order to relocate to Sweden, anyone seeking to transfer without the availability of visas specifically designed for digital nomads must acquire a residence permit.
This can be achieved through avenues such as work, self-employment, or a student visa.
Botswana
Botswana, although an unconventional choice for expatriates seeking employment opportunities overseas, is an exceptional nation situated in Southern Africa.
It boasts a robust financial sector and a secure democratic system. Botswana, situated in close proximity to South Africa, stands out as one of the best countries for expats to work.
Moreover, its strategic geographical position contributes to favourable conditions for the flourishing export sector.
According to The World Bank, Botswana is recognized as one of the economies with rapid growth on a worldwide scale, rendering it a favourable location for career development.
English is designated as one of the two official languages in Botswana, with Tswana being the other.
Consequently, the presence of a language barrier is expected to be minimal for individuals proficient in English who are employed in the country.
Numerous multinational enterprises, such as Microsoft, Deloitte, World Bank Group, Heineken, Coca-Cola, Visa, and PWC, engage in operations and employment activities within Botswana, thereby presenting a substantial array of prospects.
Botswana, as per the BTI Transformation Index, exhibits progressive attributes by actively endorsing anti-corruption and conflict resolution initiatives spearheaded by the African Union and the United Nations.
Botswana actively engages in international affairs and boasts the longest-standing multiparty democracy in the African continent.
Expats residing in Botswana possess the potential to contribute to the nation's endeavours in fostering economic expansion and enhancing the overall well-being of the Twana population.
Botswana offers a solitary kind of employment visa (permit) designated for foreign individuals seeking employment opportunities inside its borders.
The application procedure necessitates the endorsement of an employer, together with a demonstration of their prior efforts to find a suitably qualified citizen of Botswana for the respective employment.
The application process is widely recognized for its lack of clarity, and the decision-making body assesses the duration of the visa while deliberating on whether to approve or deny it.
Regrettably, this gives rise to further ambiguity. Nevertheless, after being granted a visa, expatriates have the opportunity to request its renewal indefinitely by following the same procedural steps.
Due to the legal provisions in Botswana mandating employers to prioritize the employment of Botswana citizens before considering candidates from other countries, the process of securing employment in Botswana may present greater difficulties compared to the other nations mentioned in this compilation.
However, it should be noted that a significant number of international firms are engaged in operations within the borders of Botswana.
Moreover, the majority of expatriates employed in the country pursue their careers through the means of intra-company transfers.
Things to Consider When Looking for the Best Countries for Expats to Work
Life-Work Balance
Due to the global nature of business, working longer hours may be necessary to accommodate clients and coworkers in different time zones. Isolation and fatigue may result from this.
You should select a country that allows you to maintain a good work-life balance.
Explore options for coworking, community events, clubs, gyms, and serotonin-inducing activities such as running groups, cooking lessons, and language courses to maintain a healthy life-work balance and make friends among the locals and other expats.
Cost of Living
The cost of living is a crucial consideration when deciding whether or not to relocate abroad.
To be sure, housing is included in this broad category, but so are items like healthcare, taxes, and tax breaks, public transit, and the costs of things like internet service, groceries, restaurants, and even your morning cappuccino.
If money is tight, don't limit your search to the nation's capital; there are likely to be cheaper housing options and more exciting cultural opportunities in smaller cities and emerging tech centres.
Final Thoughts
Maximize your own growth and development by engaging in professional endeavours and international exploration.
When conducting a search for the best countries for expats to work in, it becomes imperative to carefully consider the desired outcomes and potential rewards that can arise from such a transformative experience.
The individual will have the opportunity to immerse themselves in unfamiliar cultures, acquire new linguistic skills, engage with unfamiliar individuals, and witness remarkable phenomena, all while maintaining a steady income.
Step away from the confines of a traditional workspace and explore the possibility of aligning your current aspirations with the dreams you had during your childhood for your future career path.
Pained by financial indecision? Want to invest with Adam?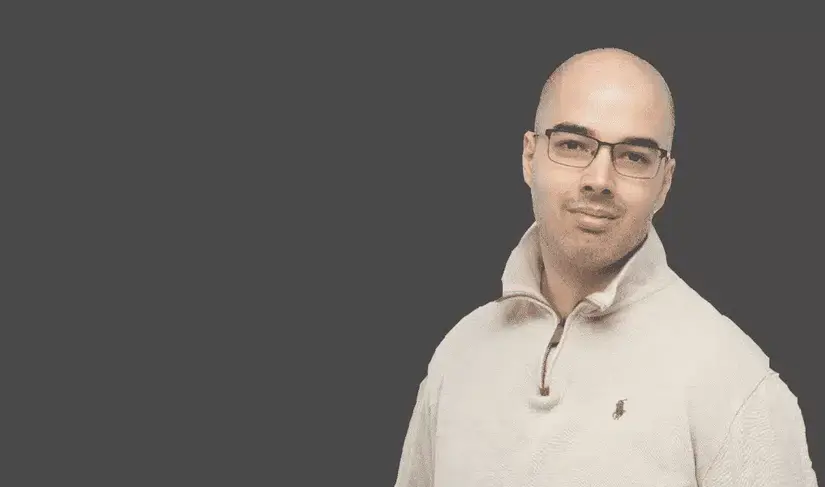 Adam is an internationally recognised author on financial matters, with over 666.9 million answer views on Quora.com, a widely sold book on Amazon, and a contributor on Forbes.