Best Life Insurance Canada 2022
If you are looking to invest as an expat or high-net-worth individual, which is what I specialize in, you can email me (advice@adamfayed.com) or use WhatsApp (+44-7393-450-837).
Introduction
The best life insurance Canada on this list are based not only on the amount of insurance premiums they get, bust also considered the kind of coverage they offer clients, according to Policy Advisor.
Taking into account the insurance premiums alone, Manulife, Sun Life, Canada Life, Desjardins, and iA (Industrial Alliance) are the best life insurance Canada. However, there are other notable life insurance providers in Canada that are worth checking to find the most suited to your personal requirements.
Best Life Insurance Canada: Choosing the Life Insurance
In Canada, you can pick from a variety of life insurance policies. A permanent life insurance policy, often known as whole life insurance, which occasionally has a cash value, and a term life insurance policy are the two primary types of life insurance that are available.
Term life insurance benefits many Canadians the most. This is a short-term life insurance policy that you apply for and are granted for a certain number of years, typically 10, 20, or 30 years.
Best Life Insurance Canada: Assumption Life
Clients searching for non-medical life insurance coverage can choose from five different products offered by Assumption Life.
After undergoing medical and financial underwriting, a life insurance policy from Assumption Life also gives you the option to seek coverage for bigger sums.
Upsides
Various alternatives for term insurance
Simple options for non-medical issues
A quick and simple electronic method
There is a decreasing option for mortgage coverage
Online account access
Options for exchange and conversion allow policyholders to switch to longer-term or permanent coverage
Downsides
No digital option; only printed policies are issued
The variety of coverage alternatives can be perplexing
Exorbitant policy and rider costs for non-medical coverage
Best Life Insurance Canada: BMO Insurance
For single people, married people, and business owners, term life insurance from BMO Insurance is a fantastic choice. It can be used to protect businesses and their important personnel as well as to pay off debts like mortgages and other obligations. It can also cover for dependents' needs like final expenses and burial costs.
Upsides
Value-based pricing
There are numerous possibilities for term life insurance coverage
Possibility of upgrading a 10-year policy to a longer-term one having 15, 20, 25, and 30 year coverage options
A compassionate benefit scheme that gives term life insurance policyholders who want financial assistance while battling a terminal disease an advance of their coverage amount
Alternatives for converting a term life insurance policy
Delivery of contracts digitally
Availability of multi-policy discount
The top 10 insurance providers by annual premium
Downsides
online account
There is no digital option; only printed policies are issued
Term 25 and Term 30 life insurance policies are not renewable
Best Life Insurance Canada: Canada Life
One of the biggest life insurers in the nation, Canada Life, is a part of the Power Financial Corp group of businesses, along with Great-West Life Assurance Co. With $396 billion in assets and an A+ grade for financial strength from A.M. Best, Canada Life is one of the most reliable life insurance companies in the nation.
Canada Life was the country's first domestic life insurance provider, having been established in 1847. Numerous Canadian consumers and organizations who need life insurance turn to the company because of its robust capitalization and wide range of insurance options.
A variety of term life insurance policies that can be tailored to each person's particular needs and financial position are among the insurance products offered by the organization. Canada Life offers term life insurance with a variety of alternatives, such as level premium convertible term policies, fixed-duration non-renewable policies, and optional supplemental life insurance riders to add another type of life insurance if necessary.
Upsides
Select a customer term duration between 5 and 50 years
A variety of rider choices for both single- and joint-policy contracts
Has the option to become a Canada Life permanent life insurance policy
Downsides
Either a minimum of $100,000 in insurance coverage or a $500 yearly premium requirement
Limited access to online account services or digital policy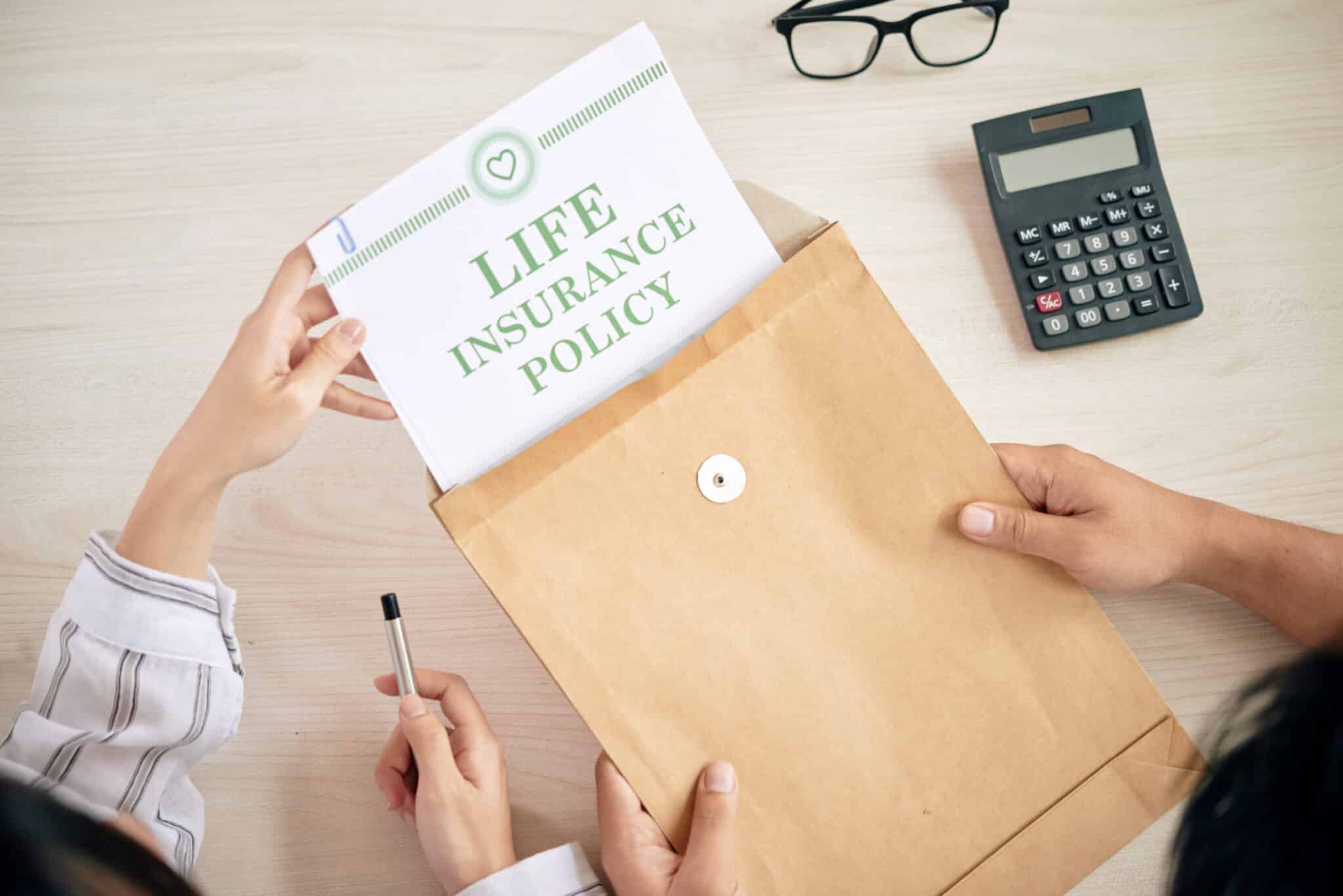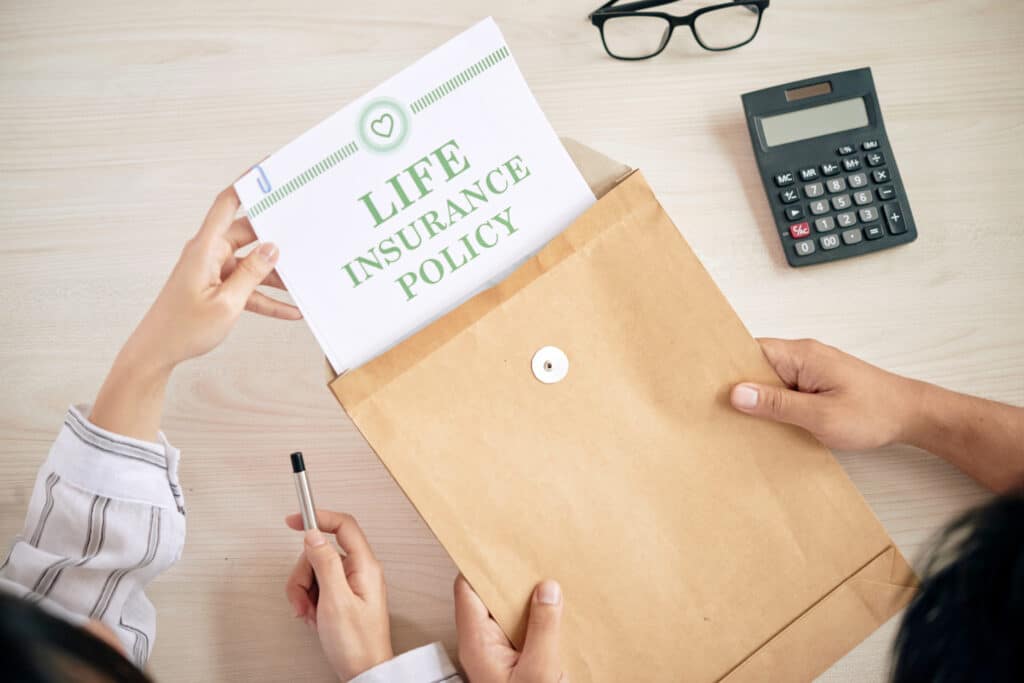 Best Life Insurance Canada: Canada Protection Plan
Without a doubt, Canada Protection Plan is the nation's top supplier of simplified issue and non-medical life insurance products.
One of your best options for a simplified issue life insurance policy is the Canada Protection Plan if you're having trouble finding insurance, have been turned down for life insurance in the past, or merely want to apply and get accepted for life insurance quick
Keep in mind that if you are in good health and don't mind the few weeks of waiting time that frequently accompany medical underwriting, you may be able to find a life insurance policy at a reduced cost.
Upsides
There are numerous packages that provide applicants with simple, no-medical coverage across all health categories
The majority of items are accessible through a quick, easy online application that requires no medical examinations
There are a number of terms available, such as 10, 20, 25, and 30 years of coverage
Reasonably priced insurance, particularly when compared to the pricing multipliers (also known as ratings) standard insurance providers impose on applicants with prior medical conditions
You don't have to be a Canadian citizen or hold a work permit to use this service; it is accessible to temporary residents like those on a student or work visa.
The majority of plans provide life insurance beginning with the policy's inception
Consumers can use credit cards to pay annual premiums
Until the age of 70, all plans are convertible to permanent coverage
There is a decreasing term option, which is ideal to cover mortgage debt
Downsides
For people with good health, they may be more expensive than policies from other insurers. For the ease of no-medical underwriting coverage, you must pay a higher premium.
The amount of coverage is capped at $1 million. You must find a different insurance company if you need higher coverage
Coverage expires at age 80 as opposed to age 85 for the majority of other Canadian providers
Best Life Insurance Canada: Desjardins Insurance
One of Canada's biggest financial organizations, Desjardins is usually listed as one of the top 50 safest banks and financiers in the world.
Desjardins provides a few term life insurance alternatives to address fixed-term requirements including lifestyle protection, mortgage coverage, or funding your children's education. Numerous advantages and features of the product are provided, as would be expected given industry norms.
Upsides
Provides a variety of optional add-on riders and perks, allowing the option to supplement basic life coverage
Comprehensive collection of critical illness, disability, and permanent life insurance products. You can get all-encompassing protection from a single provider.
Permits many applicants on the same insurance; one policy can provide for all of a family's needs.
Capability to transition from shorter-term to longer-term offerings.
Provides multi-policy discounts, which together during the course of coverage can result in significant savings.
Access to accounts online
Downsides
Term options are limited as there are only 4 options from which to choose
The competition offers straight-term options at lower prices
Comes with paper policies by default, but your adviser can get you digital copies
Best Life Insurance Canada: Empire Life
The Solution series of term life insurance policies from Empire Life Insurance provides life insurance coverage for terms of 10, 20, or 30 years as well as a permanent plan that lasts until age 100. With coverage accessible upon renewal up to age 100, the Solution series offers adaptable and inexpensive protection.
As an alternative to a multiyear term, Empire Life now provides annual renewable terms, in which your life insurance policy renews annually.
Empire Life Insurance's term life offerings offer a variety of products and term options that can be combined to produce a comprehensive coverage that is tailored to each customer's needs.
Upsides
Offers the most flexible alternatives for coverage in Canada
Possibility of converting shorter-term Empire Life insurance into longer-term policies, such as 10-year, annually renewable policies into 20-year and 30-year coverage choices
Possibility of instant approval
Possibility of electronic contract delivery
Extremely competitive premiums
Wide range of available insurance riders
The Solution 100 policy offers cash value, which is unique for term policies
Access to accounts online
Downsides
Term options are limited
The maximum annual renewable term coverage is $499,999
Best Life Insurance Canada: Foresters Financial
As its name implies, the Term Life Insurance offered by Foresters Financial is a pure term insurance plan. Without undergoing extra medical underwriting, it can be renewed and converted to their permanent life insurance policies. If offered by Foresters at the time of exchange, it may also be exchanged for another term insurance policy with a longer duration. This is a great policy for adapting to changing financial circumstances, and it has the added bonus of optional riders for child life insurance, accidental death benefit, waiver of premiums, and extra term riders.
Upsides
Multiple terms of coverage are offered
The availability of rapid and easy fulfillment choices
Convertible into the variety of permanent life insurance policies offered by Foresters, which include both participating and non-participating choices.
Special perks for community members
Downsides
Term items cost more than some products in the same industry
No access to policy details online
Paper policies only, no digital or electronic policies after approval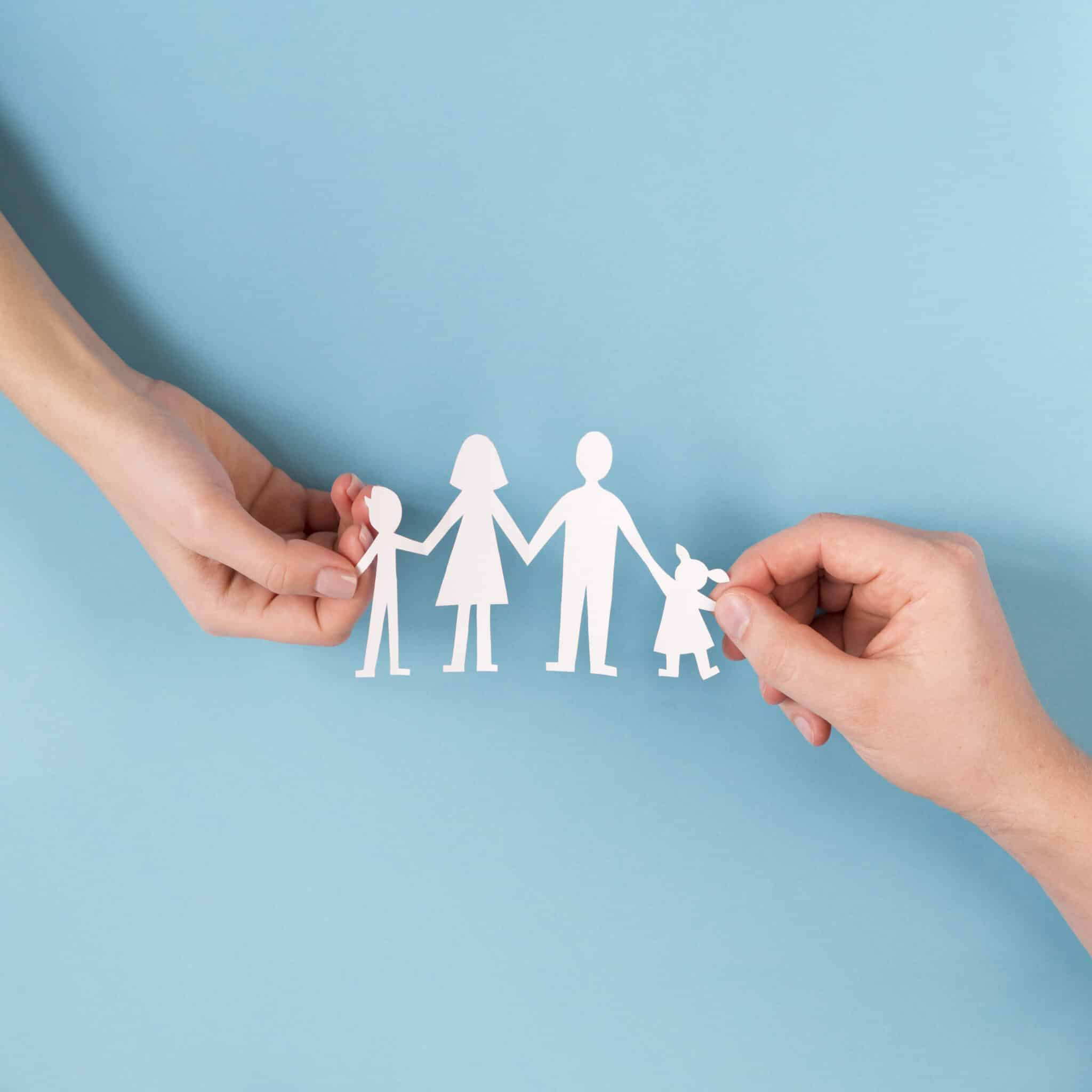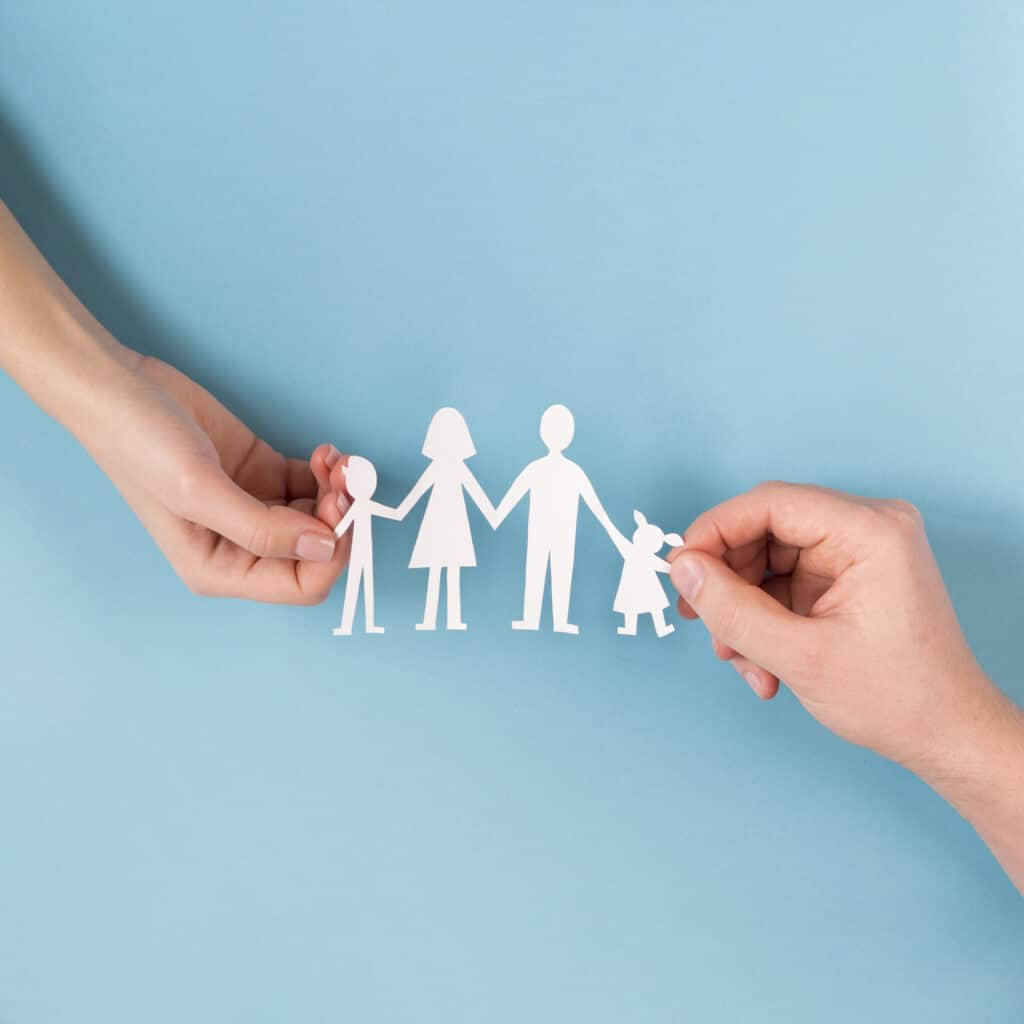 Best Life Insurance Canada: Humania
HuGo Life Insurance, the company's flagship product, strives to approve your application as rapidly as possible with the fewest conditions. The service is online and paperless.
More than 65% of policies are covered immediately — in less than 45 minutes — and many are finished in 15 minutes or less. HuGo is offered for a variety of terms, up to 30 years. The business also provides conversion term policies that last up to age 100 and fixed premium term policies that last up to age 80.
Upsides
Possibilities for term insurance at affordable rates
Various terms of coverage are available
Possibility of changing a coverage to a longer term to accommodate changing insurance demands
Fulfillment alternatives that are simple and swift are offered
One of the few Canadian life insurers that offers digital or e-policies
Options for non-medical products are available for people with mild to significant health issues
For people in good health, critical sickness and debt disability coverage are automatically approved
Downsides
Although standalone price for the HuGo product is typically competitive, there is no special pricing offered for clients with superior health
Ability to convert policy is only available until age 65
No access to policy details online
Term coverage is only offered up until age 80
Best Life Insurance Canada: Industrial Alliance
With its term life policies, Industrial Alliance (iA) life insurance offers a variety of customized features, with Pick-A-Term being the most distinctive. Depending on their unique needs and financial situation, applicants can choose their own coverage term from a range of 10 to 40 years.
With Pick-A-Term, applicants can match their life insurance coverage to the years in which they may have debt that has to be paid off or to the years in which their dependents may require financial support.
Upsides
Has significant degree of flexibility to create individualized coverage
There aren't many industry equivalents for the Pick-a-term feature.
When combined with the declining coverage option, the optional disability rider creates an appealing mortgage protection package.
Access Life offers non-medical product solutions that are guaranteed and uncomplicated
Account accessibility online
iA's underwriting may be more flexible than that of other carriers
Downsides
In the absence of an electronic policy, applicants will receive printed policies
There could be cheaper substitutes for straight term coverage
Best Life Insurance Canada: Ivari
Ivari, an 80-year-old insurance provider and former Canadian unit of Transamerica Life, offers a variety of individual coverage packages. Ivari offers standalone term life policies for those who only need short-term insurance. However, these policies can also be layered with other types of insurance, such as universal life or critical illness insurance, to provide more specialized coverage over a longer period of time. Ten, twenty, or thirty years are the options.
Upsides
The children's insurance rider is one of the optional riders that ivari offers
There are several term choices
When it matures, the 30-year term affords special flexibility
Downsides
Compared to other insurers on the market, Ivari products often have higher rates
It is not possible for you to select your own policy term
Policy not available online
Best Life Insurance Canada: La Capitale
The most popular plan from La Capitale is their Enhanced Term Insurance, which automatically comes with a Loss of Autonomy benefit and coverage for estate costs worth a maximum of $1000 (limited to Quebec). The entire line of insurance products offered by Beneva, including critical illness insurance, disability insurance, and other savings and investment products, can be coupled with this policy, which is renewable and convertible.
Upsides
Financial support from the SSQ merger combined under the name Beneva
There are numerous available optional riders, including riders for serious illness and children's terms
Online assistance
Built-in autonomy loss benefit for enhanced products
Built-in protection (up to $1,000) for estate-related costs and legal fees for enhanced products (Quebec only)
Account access and online services
Downsides
After age 71, simplified coverage only available for up to $50,000
The maximum amount of no-medical coverage is $25,000
Best Life Insurance Canada: Manulife
The largest life insurer in Canada and one of the biggest on the planet is Manulife. Although scale is not necessarily a good indicator of quality, Manulife's commitment to leading the way in digital innovation for life insurance has made their offering one of the best in the nation.
The business is one of very few Canadian life insurance providers that provides electronic policy distribution. Predictive analytics are used in the company's underwriting procedure to approve up to two million dollars' worth of life insurance coverage without the necessity for medical underwriting. For individuals wishing to go to visit relatives in Canada, they also provide super visa insurance.
Upsides
Provides an entirely digital, electronic fulfillment
Provides a cash advance if a terminal illness is discovered in the insured
Items with shorter terms (Term 10, Term 20) can be exchanged for products with longer terms (Term 20, Term 65)
A feature that can be chosen that extends coverage up to the policy's fifth anniversary; available with some term life insurance plans
Downsides
Limited availability of term options
Costs are higher than those of comparable term life insurance plans on the market
Best Life Insurance Canada: RBC Insurance
Best-in-class term life insurance is available from RBC Insurance at very competitive premiums, frequently outpacing its rivals on price alone. In order to tailor their coverage to their needs, applicants have the freedom to select various term lengths and coverage amounts.
Upsides
Reasonably priced term life insurance premiums that are among the best in the business
A maximum of $25 million in insurance
Flexibility with a variety of terms and coverage levels
A special pick-a-term feature that enables applicants to specify the duration (or number of years) of coverage
Coverage flexibility makes a ladder strategy possible in which you only pay for the life insurance coverage you actually need and control the cost of your average premium
Customize the policy with a variety of riders for you and your family members
Term life insurance is renewed for as long as you live, while the renewal costs increase after the first term
Just 10 questions must be answered to apply for coverage up to $1 million
Downsides
Despite being one of the greatest options for the majority of applicants in Canada, RBC Insurance is exclusively open to Canadian citizens and permanent residents. These products are not accessible to people who are temporarily residing in Canada, such as those who have work permits or student visas.
No digital choice for policies; you continue to receive paper policies
Best Life Insurance Canada: SSQ
The flagship Term Plus product from SSQ Life Insurance is a multi-use product that provides life coverage in addition to special built-in features and adaptable alternatives that can completely protect you against life's greatest risks. The optional disability and critical illness coverage for the Term Plus product can be combined with it to create a powerful combo product offering.
Upsides
The industry's only built-in Extreme Disability Benefit
Options to include monthly disability indemnity and critical sickness insurance offer for a complete financial protection package
Several add-ons that are optional, such as covering for children's term and accidental death and dismemberment
Preferred pricing is available for as little as $250,000
Account access and online services
Downsides
Just paper policies; none online
Extended processing time-frames for policy approval
Best Life Insurance Canada: Sun Life Financial
The majority of Sun Life's core products are sold offline, through face-to-face interactions with their sizable network of distributors and financial advisers
Standard features and extra perks offered by Sun Life term insurance are generally competitive with the market. However, the cost of their premiums might be too much for your budget.
Upsides
Optional benefits: Personalize the coverage by adding a variety of riders for you and your family members
The ability to convert up to age 75; the majority of comparable items only convert up to age 70 or 71
Has the potential to convert voluntarily into a wide range of permanent life insurance products like whole life insurance and universal life insurance
There are alternatives for both medical and non-medical life insurance
Sun Life Go provides coverage of up to $1 million to everyone who is a resident of Canada legally
Downsides
There are only four term options available
Unlike some other providers, you are not allowed to select the length of your coverage
Costs are much greater than those of comparable term life insurance plans
Paper policies are the only ones delivered (none digital)
A pen and paper signature is required on the application
More stringent underwriting procedures for previous health issues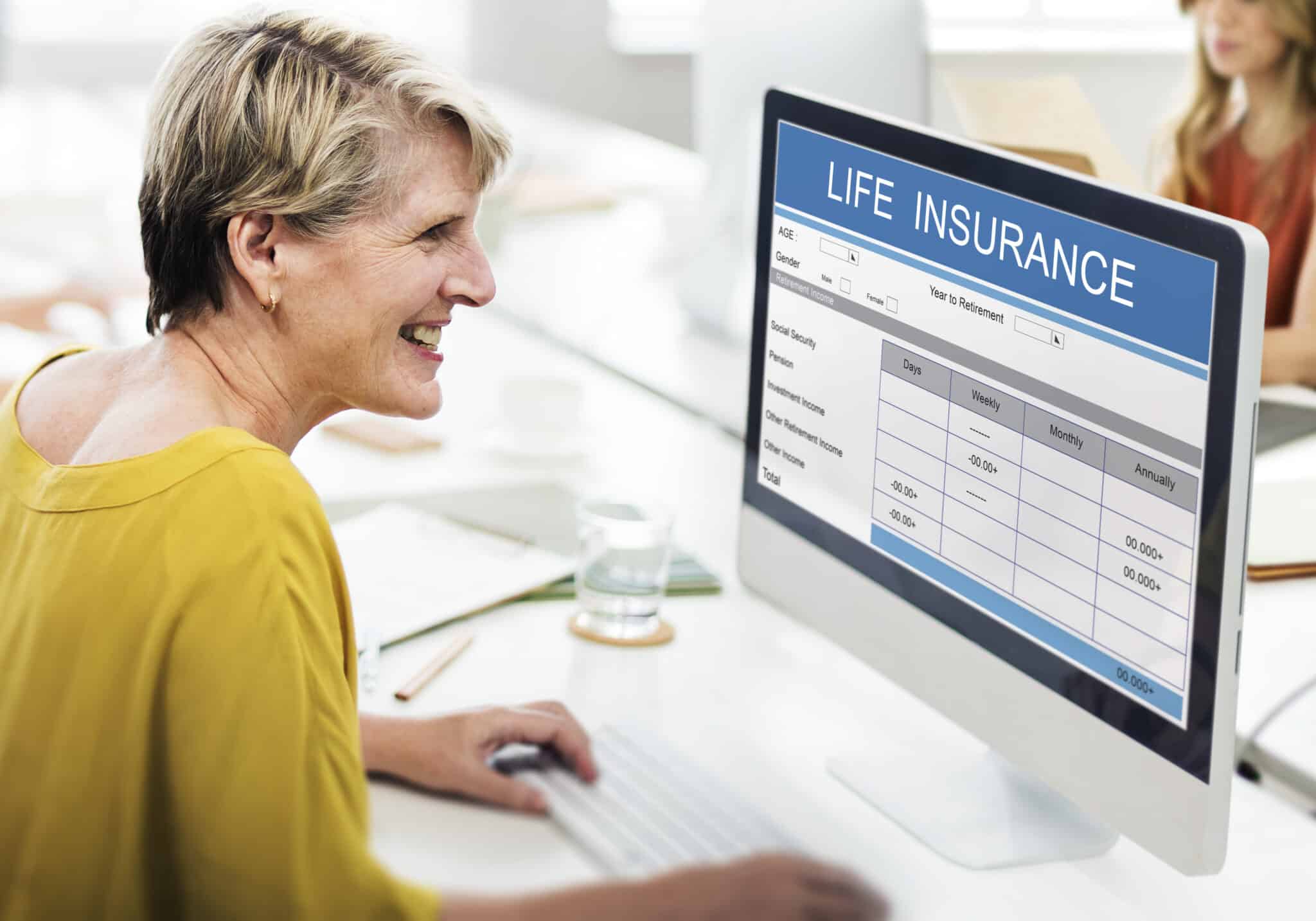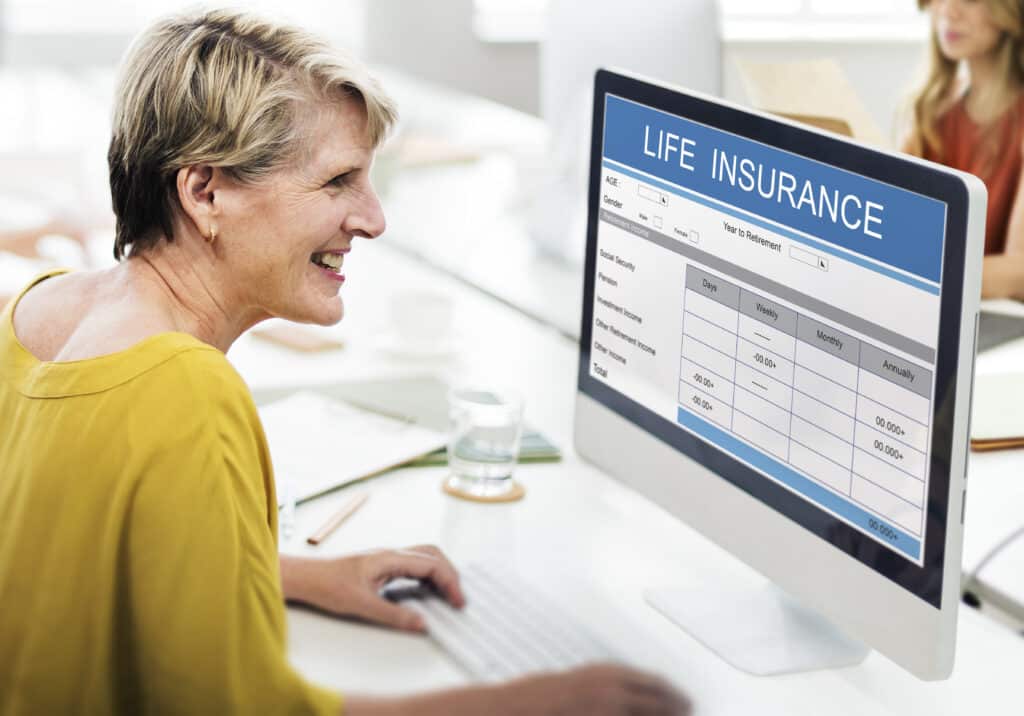 Best Life Insurance Canada: Wawanesa
Wawanesa Insurance is a Canadian insurance conglomerate with products for individuals, homes, farms, and commercial businesses. Wawanesa Life is its life insurance division. They provide term life insurance plans with terms of 10 to 30 years and an exclusive term-to-age-80 option. When using Wawanesa Insurance, a person may be able to layer term plans if they implement a base plan and include up to four term-riders with different beginning term lengths inside of a single policy.
Upsides
Wawanesa insurance products offer a variety of term life alternatives.
Premiums are typically among the least expensive in the market
Possibility to build layered or laddered structures with Wawanesa insurance offerings, thanks to the availability of a variety of coverage choices
The majority of items are perpetually renewed, but at greater costs.
The absence of any policy or rider fees by the company contributes to the low premiums
The ability to obtain coverage without a medical exam for as much as $500,000 if you are under 45 years old
Downsides
Wawanesa insurance products do not offer a digital or electronic policy alternative
The underwriting procedure can take longer than it does for other businesses
Policies can only be changed into permanent non-participating products.
It's also good to take a look at the life insurance providers Policy Advisor does not recommend:
CIBC Insurance
The term life coverage options from CIBC are two straightforward basic plans. The insurance product suite from CIBC is straightforward and simple to grasp, but it doesn't give as much flexibility as the majority of larger Canadian insurance firms, and identical coverage from more reputable suppliers is typically less costly.
Additionally, CIBC Insurance only provides a few choices for converting the coverage once the term has passed.
Upsides
Even though CIBC Life Insurance is a very little player in the Canadian life insurance market, the CIBC brand name supports it.
Pure term insurance from CIBC, including guaranteed acceptance term and term-to-100 permanent life insurance, is available with a conversion option.
Downsides
Only 10 and 20 years of coverage terms are offered. If your insurance requirements fall outside of these two categories, you will have more choices with other Canadian insurance companies.
No choice for family, kid, or combined coverage
The only available conversion choices are for term-100 permanent life insurance. There are no alternatives for whole-life or universal conversion.
Only a few optional extras, such as kid term riders, guaranteed insurability, critical illness riders, and exchangeability, are available to supplement coverage.
Compared to major Canadian insurance firms, CIBC Insurance prices are often more expensive.
The maximum age for coverage is 64 years old, which is lower than the range of 70 to 75 years offered by other providers.
Term insurance expires at 75
TD Insurance
There are a few options for term life coverage available through TD Insurance's life insurance product, but none of these features set TD Insurance apart from its many Canadian rivals.
The life insurance premiums from TD Insurance are often more expensive than comparable quotations from other insurers.
Additionally, only a few tools to customize or enhance the coverage are offered by their life insurance policies.
Upsides
TD Insurance provides permanent life insurance and pure term insurance, including no medical term until age 100
Provides coverage up to $10 million, at par with other major insurers' limits
The ability to obtain coverage up to $500,000 that is quickly authorized, albeit at a cost that is greater than that of industry rivals.
Strong, well-known brand name, despite being a minor player in the life insurance market.
Downsides
Limited alternatives for term life insurance since o nly the Term 10 and Term 20 life insurance plans are available to you. After your initial term, you may need to pick between these two coverages if your requirement is longer or different from those described above. Considering that renewal prices are much higher, this approach is ineffective.
For comparable amounts, the term life policies from TD Insurance are much more expensive than those from other top life insurers. In exchange for the TD brand name, you pay a significantly higher life insurance premium.
There are few possibilities for convertibility because TD Insurance only provides a non-participating whole life plan. The majority of life insurance providers in Canada provide a variety of ways for you to change your policy to a permanent one, including participating whole life alternatives.
The coverage can only be supplemented with a small number of riders or add-ons. The majority of insurance providers provide optional features like kid term riders, guaranteed insurability, critical illness riders, and exchangeability to help you enhance and tailor coverage to your specific needs.
The maximum age is 80 years old, which is lower than the 85 years or lifelong coverage offered by the majority of life insurance providers.
AM Best and the BBB do not rate or accredit TD Insurance in terms of its financial standing or customer service.
Best Life Insurance Canada: How It Works
A life insurance policy is a contract between you and an insurance provider that, in the event of your passing, will provide a lump amount of tax-free funds to a beneficiary of your choice. In return, you consent to give them recurrent payments of insurance premiums.
That's all there is to it—you both agree on the quantities of money coming in and going out as well as the timing of the transactions.
Best Life Insurance Canada: Final Thoughts
Choosing your life insurance provider is akin to choosing a life partner, you have to pay attention to what they can bring you and to certain promises they commit to. Well, the provider you pick really acts as a lifetime partner, so you must take your time in committing to one (or two, if you'd like).
Each one of us has different needs and sets of priorities. Once you determine yours, you'd be able to also identify which among the best life insurance Canada suits you most.
If you are into investments, you can read our articles such as best investment options for Australian expats in 2021, what are the best investment options for Canadian expats in 2021, what are the best investment options for UK expats in 2022, and how to invest in the S&P 500 from outside America.
We also have reviews of Investors Trust Access Portfolio, Novia Global, Dominion Capital Strategies Guernsey, Custodian Life, St James Place fund, Sarwa Dubai, HSBC Expat, Ardan International, and Investors Trust S&P 500 Review.
Pained by financial indecision? Want to invest with Adam?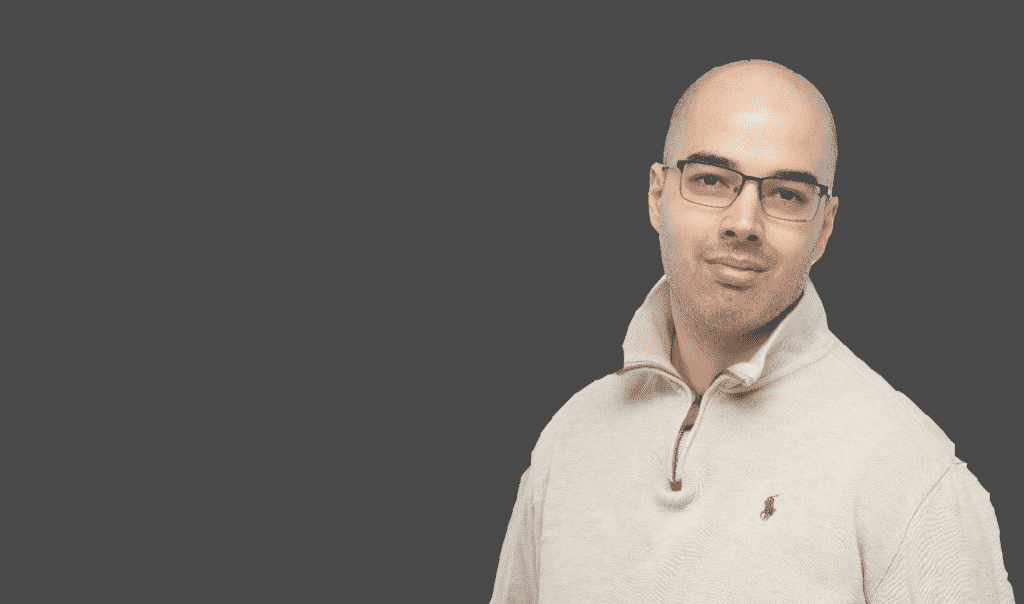 Adam is an internationally recognised author on financial matters, with over 584.2 million answers views on Quora.com and a widely sold book on Amazon and a contributor on Forbes.