Best Life Insurance UK 2022
If you are looking to invest as an expat or high-net-worth individual, which is what I specialize in, you can email me (advice@adamfayed.com) or use WhatsApp (+44-7393-450-837).
Introduction
Life insurance is a type of policy that, in the event of your death, pays out a lump sum. This article will guide you about the best life insurance UK if you're shopping the market for the package that would most complement your needs.
Securing a life insurance is making sure that even without you and your income, your loved ones will be able to make ends meet. It can also guarantee that when you're gone, no one else would have to bear the debts you left behind. The insurance coverage could sometimes start making an early payout once you're diagnosed with a critical illness.
When you purchase life insurance, you can also select a policy type and term. The term specifies how long you will be covered by the insurance, while the type decides how your payment amount will change as time goes.
It's easy to assume that the best life insurance automatically equates to whatever is the most affordable coverage. However, life insurance is more complicated than that. It's not only about cost; it's also about how an insurer can reasonably accommodate not only your budget but also your needs and profile. Knowing how different insurers would evaluate your application based on factors like your health and lifestyle can also be helpful.
Life Insurance Payout Timing
It depends on the type of life insurance you have, but if you have term life cover, your policy will pay out if you die within the term of your policy. It also relies on you having been honest about your health and lifestyle when you applied.
The only time life insurance won't pay out is if you were dishonest about your health when you applied or you're not insured when you die – because your policy has ended, you've missed premium payments, or you've cancelled your policy. It might not pay out if you meet an exclusion.
Best Life Insurance UK: AIG
American International Group Inc., also known as AIG, is a global company with operations in about 70 nations. While the firm today provides a broad range of insurance products globally, life insurance remains its primary area of concentration in the UK. AIG operates in the UK through its life insurance unit AIG Life Ltd.
The term life insurance from AIG provides coverage for a predetermined time between 2 and 70 years. It offers a lump sum payment in the event of your death or the discovery of a terminal disease, which can be used to pay off a mortgage or other living costs. The length of the term is entirely up to you.
AIG provides three different term life insurance options:
Level term life insurance, in which the coverage amount and your monthly payments remain the same.
Increasing Life Insurance, with a 5% annual increase in the cover value.
Decreasing Life Insurance, in which your payments remain constant but the amount of protection gradually declines until it reaches zero at the expiration of the policy.
Exclusions
A terminal illness claim won't be acknowledged during the last year of AIG's life insurance policies.
If you commit suicide before the end of the first year of your coverage, AIG's life insurance won't pay a claim.
Only the illnesses listed in the policy are covered by AIG's critical illness insurance.
In the first two years of an Over 50s plan, you will only receive 1.5 times the monthly premiums already paid, not the full amount, if you die for any reason other than an accident. The lump sum will be increased by three times if you pass away in an accident, though.
Pros of AIG
Contrary to some other insurers, some AIG policies let you to purchase coverage and/or submit a legitimate claim without a UK address. You have to be a British citizen to get insured though.
You may be able to add a feature known as "waiver of premium" for some plans by paying an additional price. Availability depends on your age and other criteria, but it means that if you are unable to work for more than 26 weeks, you won't be required to pay your premium.
AIG's over-50s plans have great client feedback, which to some extent is owed to the safeguarded benefit that guarantees your receipt of a portion of your lump sum payment even if you stop making premium payments as long as you've already settled half of the required payments.
Cons of AIG
Life insurance policy from AIG can't be directly acquired, so you'd need a financial adviser if you wish to get one.
Unless you have paid an additional fee for waiver of premium, you won't receive any of your money back if you stop paying your dues and your coverage could end. This is applicable to majority of AIG's policies.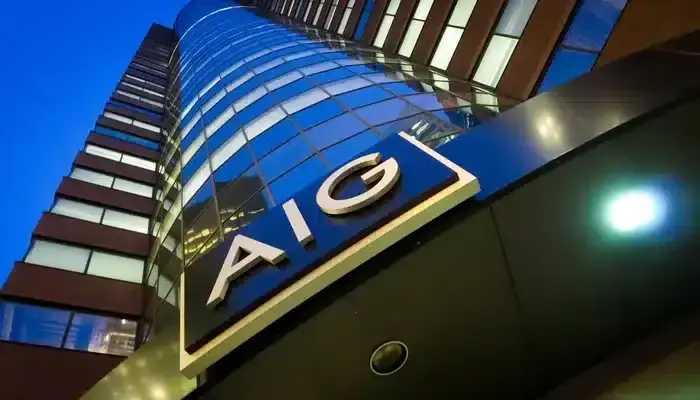 Best Life Insurance UK: Aegon
Pensions, asset management, and life insurance are just a few of the financial management tools that global financial services provider Aegon offers.
Aegon's life insurance plan called Personal Protection will give a lump sum to your dependents if you get a terminal illness, become permanently crippled or unable to work owing to illness or an injury, or if you pass away.
The policy's cost will be based on several factors like your age, health, and desired level of coverage, which will be payable monthly.
You are allowed to modify the insurance to achieve the degree of coverage you want as your life progresses and your circumstances change.
Exclusions
Like any other life insurance company, Aegon will deny any claims if it has cause to suspect that, as the insured, you intentionally harmed or killed yourself.
Should you cease to pay your premiums or provided false information during the application procedure, Aegon will also nullify your insurance claims.
Pros of Aegon
You can make arrangements to shield your loved ones from the financial burden of your illness, injuries, and eventual death.
You have the freedom to adjust your level of coverage as necessary.
Cons of Aegon
You can only subscribe to an Aegon Personal Protection policy through a broker/price comparison website.
Best Life Insurance UK: Aviva
With millions of customers in Europe, Asia, and Canada, the British multinational insurance company Aviva is currently the largest life insurer in the UK. A variety of insurance products are available, such as investments, life insurance, pensions, and car, house, and travel insurance.
Aviva offers three different types of insurance that pay you a lump sum when you die or get diagnosed with a critical illness. Even if you have a combined insurance that covers two persons, the entire amount of coverage is only ever paid out once for all types.
Term Life Insurance
You can choose the length of your term life insurance coverage. Aviva provides three options under this package:
Level term life insurance – The cover amount and your monthly payments remain the same.
Increasing life insurance – The sum of the life coverage is raised in accordance with inflation. Your monthly payments also increase by 1.5 times the rate of inflation.
Decreasing life insurance – Your premiums stay the same, but the amount of protection gets less and less as time passes.
Critical Illness Insurance
Aviva's critical illness plans have you covered you for a maximum of 1 million pounds ($1.1 million) if you're diagnosed with a major illness. The cover expires after one complete payout has been made to you. Aviva also provides level, increasing and decreasing terms of critical illness cover, which essentially follow the same rules as the term life insurance options mentioned above.
Aviva Over-50s Life Insurance
When you subscribe for an Aviva Over-50s plan, you can choose to pay a monthly premium or a lump sum paid on death. Lump amounts are often smaller than for standard life insurance plans, as is the case with all Over-50s life insurance packages. In some cases, the lump sum may even be less than the premiums you have already paid. You cease paying premiums once you are 90 or have had coverage for 30 years.
Exclusions
You should carefully review the policy documentation to ensure you are aware of any exclusions for your specific package, but a few important ones are as follows:
If you don't tell the truth when you apply for insurance, as with all insurance, your coverage could be revoked.
You need to be a UK permanent resident to apply.
If you commit suicide or intentionally injure yourself within the first year of your coverage, Aviva's life insurance will not accept a claim.
If you ever get diagnosed with a terminal disease during the last year of your life insurance, your claim won't be approved by Aviva.
Only the ailments listed in the policy are covered by Aviva's critical illness coverage.
Unless you pass away due to an accident, the full cash lump amount is not payable if you pass away within the first year12 months of purchasing an Aviva Over-50s plan.
Pros of Aviva
Aviva provides the parents of kids under 4 years old with a year of free life insurance with a coverage capped at 15,000 pounds.
If you are purchasing a home when you apply for life insurance from Aviva, the company will provide you with up to 90 days of free coverage before your policy begins to cover the time between the contracts are exchanged and the completion of your new place.
In the event that your kid has a critical illness, Aviva's critical illness insurance will pay a maximum amount of 25,000 pounds or 50% of the coverage sum, whichever is lesser.
Cons of Aviva
Compared to some of its competitors, Aviva's critical illness policy covers fewer ailments.
Similar to the majority of life insurance plans, Aviva's policies have no cash-in value; as a result, you won't receive any money back and your coverage will end if you stop paying your dues.
Best Life Insurance UK: Legal & General
British global financial services company Legal & General provides insurance, mortgages, pensions, and other financial services with the goal of assisting clients in achieving financial security in an economical manner.
A variety of life insurance plans are available from Legal & General, including level term and decreasing term coverage, critical illness insurance, and plans for people who are above 50 years old.
Your policy inclusions will differ based on the type of coverage you have selected. Since this is life insurance, the payout usually occurs at your demise as the policyholder. You are given the choice to add Critical Illness Cover, which would provide financial support to your family in the event that you get ill.
Adding Accidental Death Benefit Cover and Terminal Illness Cover to your Legal & General life insurance policy is an extra option that comes at no additional cost.
Exclusions
Before you purchase, it's critical to understand what is not covered by your life insurance policy Legal & General. Consult your policy documentation for further information on these exclusions. If any of the following causes of death result, the company will not pay out:
Suicide
Engaging in a risky sport or activity.
Participating in an aerial flight in any other capacity except as a paying passenger on a certified aircraft.
Committing, trying to commit, or inciting an attack or other criminal offense.
War, unrest, or riot.
Alcohol or drug use.
Mishaps that occurred prior to your application.
Pros of Legal & General
Over-50s plan is available
You can make adjustments to your policy
Live cover and accidental death benefit are included
Cons of Legal & General
Whole-of-life coverage is unavailable
Best Life Insurance UK: LV=
LV=, one of the largest insurers in the UK today, may be widely recognized for its car insurance, but its selection of life insurance policies still pays tribute to its history.
The insurance company, previously named The Liverpool Independent Legal Victoria Burial Society, used to implement the so-called penny policy in 1843, using the voluntary subscriptions of members to assist in covering their funeral expenses as well as their families'.
The main offering from LV= is term life insurance, which provides a lump sum payment to cover the mortgage and other costs in the event of death or a terminal illness. You can also add a critical illness coverage to receive a payout for when you become seriously ill.
Term Life Insurance
As the name implies, term life insurance only protects you for a limited amount of time, making it less expensive than whole life insurance. It is a smart alternative f you want to give your children a safety net while they are young but don't want to have to pay for cover once they are old enough to live on their own.
LV= Term Life Insurance with Critical Illness Cover
While other insurers provide a standalone critical illness policy, LV='s is only offered in conjunction with its main life insurance package. You can choose from decreasing, inflation-linked, or level-term coverage.
If you're diagnosed with one of the more than 60 conditions included in the critical illness add-on, you'll receive a lump sum payment from the insurer. About two-thirds of such receive the full payout from LV=, after which the coverage expires.
Exclusions
You should carefully review the policy terms to determine the particular exclusions, which may vary depending on the type of coverage you choose, but some significant exclusions include:
As with all insurance, your coverage could be void if you provide false information when applying.
In the first year of your coverage, LV= will not pay a life insurance claim if you commit suicide.
In the last year of the LV= life insurance plan, you cannot make a claim for a terminal disease.
If you have the critical illness add-on, your coverage is limited to those illnesses that are listed in the policy.
Pros of LV=
Monthly coverage rates begin at just 5 pounds.
Customers of LV= life insurance get access to other perks like savings on general insurance offerings and LV= Doctor Services, which provides on-demand access to expert medical advice via an app or phone.
If you select LV= term life insurance with critical illness coverage, your monthly premium will automatically have up to 25,000 pounds in children's critical illness coverage.
LV= provides improved coverage for a few important illnesses. This pays for specific conditions that have the potential to have an especially severe impact on people's life. This is payout is worth between 150% and 200% of your cover limit, capped at 200,000 pounds.
Cons of LV=
Although many insurers now offer it as a standalone service, critical illness coverage is only available if you already have a life insurance policy.
If you desire index-linked insurance, LV='s maximum age at application for life insurance is lower than that of certain other providers.
Similar to the majority of life insurance products, if you stop making payments, you won't get any money back and your coverage could end.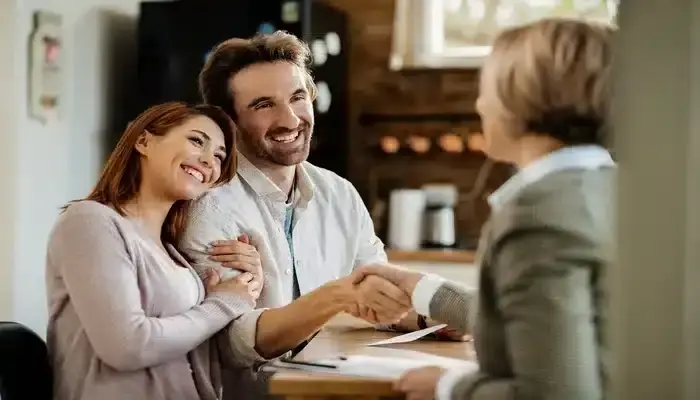 Best Life Insurance UK: Canada Life
As a multinational provider of financial services, Canada Life helps people and businesses all over the world with insurance, investments, and pension plans.
Level cover, increasing cover, and decreasing cover are the three different types of life insurance policies that Canada Life offers. If you pass away or are given a terminal diagnosis with a prognosis of no more than a year, any of the three options will pay you a lump sum worth up to 1 million pounds.
Pros of Canada Life
There are three different types of policies available.
A lump sum payout worth a maximum of 1 million pounds.
You can include your partner in your insurance plan.
Benefit from the Canada Life app's reward scheme.
Cons of Canada Life
Customer service receives poor reviews
Best Life Insurance UK: Royal London
Royal London is one of the biggest life insurance and pension providers in the UK. It has been in operation for more than 15 decades.
Two tiers of life insurance are available from Royal London, along with specialized coverage for people over 50 or those seeking income protection. Clients can also add a supplementary critical illness policy.
Exclusions
There is no financial value in Royal London's life insurance plans unless a claim is made as they are merely for protection. There are exclusions, like with any insurance, such as:
Suicide
Your own deliberate actions that result in death
Any diseases not covered by Royal London's definitions
Missing monthly payments for two months in a row
The initial disclosure of false or misleading information to avail of a policy.
Pros of Royal London
Level- and decreasing-term coverage are offered.
A variety of add-ons are available, such as serious sickness insurance
Coverage specific to people over 50
Cons of Royal London
Does not provide entire-life policy
Low maximum cover amounts
Best Life Insurance UK: Vitality
Vitality is a subsidiary of global insurer Discovery Holdings. It adopts a largely original strategy for life and health insurance that is based on behavioral economics. The objective is to promote healthy long-term practices that lead in reduced health claims by motivating its clients to lose a few obstinate pounds and rewarding them for their efforts.
The life insurance policies offered by Vitality pay out a lump sum if you pass away or are identified as having a serious or terminal illness, which may help to safeguard your loved ones in the event that the worst occurs.
One of Vitality's optimizers, the Wellness Optimiser or the Vitality Optimiser, is an optional add-on that you can purchase separately for select plans. These offer advantages including reductions on your first and succeeding premiums, rewards for being active, and cashback, depending on the optimizer and your plan. Moreover, level, indexed, and decreasing cover options are available for all of its products.
Vitality Term Life Insurance
The mortgage and other recognized debts can be paid off with the assistance of term life insurance from Vitality, which provides coverage for a set period of time (between five and 70 years).
Vitality Whole of Life Insurance
Whole of life insurance from Vitality operates similarly to term life insurance, with the exception that there is no set expiration date; it will continue to pay benefits until your death as long as you continue to make monthly payments. You can purchase it as a standalone product or upgrade it to include Vitality's critical illness coverage.
Vitality Mortgage Life Insurance
This type of term life insurance is designed exclusively to pay off your mortgage. When you complete the acquisition of your home, Vitality Mortgage Life Insurance begins, and it ends when the mortgage is paid off. The amount of coverage should be in line with the cost of your mortgage repayment.
Exclusions
Exclusions can vary according to the exact type of insurance coverage you purchase, however the following are some significant restrictions:
As with all insurance, your coverage could be void if you provide false information when applying.
If your estimated death date for a terminal illness is set after your coverage expires, you cannot make a claim.
The illnesses or conditions for which you are covered must be listed in your insurance.
Under certain circumstances, such as if the suicide death occurs within a year of purchasing the policy, suicide may be excluded from life insurance coverage.
Pros of Vitality
Customers receive rewards from Vitality's optimizers for leading healthier lives.
Compared to other providers, its serious illness insurance offers more conditions under its critical illness plan.
Vitality immediately provides you with limited life insurance, often known as immediate cover, up to half million pounds in the event that you pass away after applying for term or whole life insurance but before your application has been granted (subject to certain terms and conditions).
Cons of Vitality
Vitality's serious disease life insurance provides coverage for more conditions than others, but because of the way it measures each condition's severity, you might receive less money for some conditions than you would if you had the same level of protection with another company. (To change this, you can purchase the firm's Serious Illness Cover Booster).
If you stop paying your payments, just like with the majority of life insurance policies, you will not receive any money back and your coverage will surely stop.
Best Life Insurance UK: Zurich Insurance
As one of the largest international insurers, Zurich Insurance Group strives to give the best customer service possible in order to become the top provider of financial services in the UK. It offer term life insurance and income protection insurance.
You are covered by Zurich term life insurance for a predetermined period of time, ranging from 1 to 50 years. On the other hand, Zurich income protection insurance which will cover the loss of income in the event that you are unable to work as a result of an illness or injury.
This could appear to be similar to critical sickness insurance, but the former might not offer the same level of protection against infections and injuries. Additionally, income protection insurance guarantees you consistent payouts on a regular basis; a critical sickness lacks as it only offers a lump payment and no further money after that.
Exclusions
In general, below are the exclusions to bear in mind:
If you don't provide truthful and accurate information when registering.
If a condition sets in and begins to manifest before the policy's commencement date.
If the plan does not cover your condition.
If you miss a payment deadline for your premiums.
If you harm yourself intentionally or commit suicide.
Pros of Zurich
For each policy sold, Zurich pledges to plant a tree (until year-end 2022).
Provides further defense against ligament damage, broken bones, and dislocations.
Your policy can also provide coverage for your partner and kids.
Protection capped at 40 million pounds.
Cons of Zurich
Whole-of-life insurance policy is unavailable.
Coverage ends once you're in the 70s or 80s.
Just as with the majority of life insurance policies, you won't receive your money back and your coverage will stop if you discontinue paying your premiums.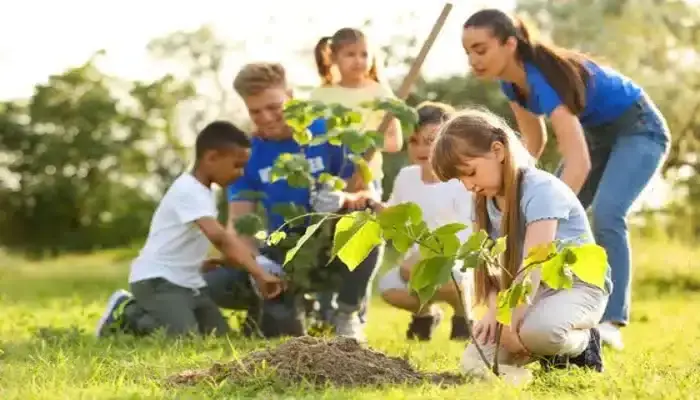 Best Life Insurance UK: Scottish Widows
Life insurance and pensions firm Scottish Widows is a unit of retail and commercial financial services provider Lloyds Banking Group.
Scottish Widows' Life Cover plan is a form of term life insurance. As a result, Scottish Widows will provide coverage for a predetermined period of time. It will pay out to your dependents if you pass away during this time or are told that you have a terminal disease. You will need to choose whether you want level, increasing, or decreasing cover based on your circumstances.
Exclusions
Scottish Widows will have a list of exclusions from paying claims, much like every insurance firm . To confirm any potential exclusions, consult your policy statement, but the following are some important ones to note:
Incorrect information provided while signing up could result in the cancellation of your coverage.
Terminal illnesses, where a life expectancy of more than a year is predicted.
If you cease paying your dues.
Pros of Scottish Widows
Has automatic critical sickness coverage for children, which y ou frequently have to pay extra for with other providers.
Cons of Scottish Widows
You'll be covered for more conditions under the critical illness policies offered by other insurers than Scottish Widows.
As is the case with the majority of life insurance plans, if you stop paying your premiums, you won't get any money back and your coverage will inevitably be terminated.
Best Life Insurance UK: Final Thoughts
Some of the best-known firms in the life insurance industry were included on the list, but it's vital to keep in mind that everyone has different needs for a policy. Because of this, it is hard to say that one life insurance provider is invariably superior to another. This means that the best life insurance provider is the one that offers the greatest plan for you, which will vary depending on your individual circumstances.
You need to consider your needs both today and tomorrow. You must take into account any financial responsibilities and dependents you may have. The coverage that would adequately satisfy your demands both now and in the future is, in the end, the closest you can get to the best life insurance UK.
Meanwhile, if you are interested in investments, you can read our article on what are the best investment options for UK expats in 2022.
We also have a review of international wealth management platform Novia Global for your perusal.
Pained by financial indecision? Want to invest with Adam?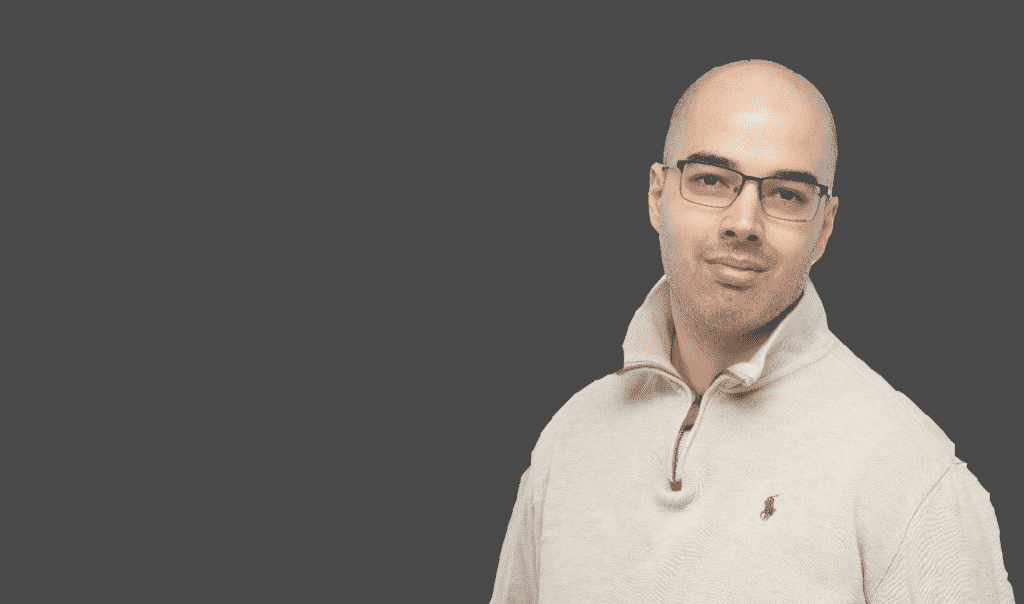 Adam is an internationally recognised author on financial matters, with over 694.5 million answer views on Quora.com, a widely sold book on Amazon, and a contributor on Forbes.