Best Places To Invest In Real Estate In Canada
If you are looking to invest as an expat or high-net-worth individual, which is what I specialize in, you can email me (advice@adamfayed.com) or use WhatsApp (+44-7393-450-837).
Introduction
If you are a seasoned investor or a newlywed couple looking for the best places to invest in real estate in Canada, this article will help you.
Finding out the cost of properties in a certain place is the first step you should take if you are looking for the perfect place to start a family or to buy a rental property.
Real estate, also known as "land" in its simplest form, is a wise, long-term investment. Contrary to popular belief, financing in real estate involves more than just owning a property with the intention of developing it with whatever commercially or personally beneficial structures.
People frequently underestimate the financial benefits of land investments, particularly when buying property in wealthy areas like Canada.
Almost all properties typically depreciate, which means that as time passes, their value declines. However, with lands, the opposite occurs.
Given that there is a limited amount of land on the planet, the demand for real estate rises along with its value.
Having said that, it goes without saying that purchasing expensive real estate has its benefits. Owning expensive land gives you a secure retirement as well as growing your assets. Even though purchasing land is expensive, you will benefit from doing so.
However, there are also benefits to buying cheap real estate if you prefer it.
Following that, this article gives a list of the best places to invest in real estate in Canada where you can find both cheap and expensive options.
Investing in Real Estate in Canada
There are some regions of the world that are better than others if you're looking to purchase an investment property. People frequently look to buy property in the United States. Some regions of the nation have affordable prices, and the cost of housing is (generally) fairly stable.
The United States does, however, face some issues. First off, in 2008, the world witnessed what can occur when the economy begins to falter: a significant decline in property values.
Instead, many people should think about buying investment property in Canada for this and other reasons.
The housing market in Canada is among the strongest in the world. Housing costs have increased significantly over the past few years, and they continue to rise.
Canada suddenly seems like a pretty awesome place to own investment property when you combine that with a strong economy, a well-educated populace, and a healthy rental market!
Of course, the issue is how much the price has increased. Despite this, there are still some discounts available. Here are seven locations to take into account if you're searching for investment property in the land of the maple leaf!
Figures stated below are in Canadian dollars.
7 Cheap Best Places To Invest In Real Estate In Canada
1. Saint John, New Brunswick
No other place compares to New Brunswick. This province in the Maritimes is stunning and reasonably priced.
The average home price in Saint John, which is one of the most affordable housing markets in the country, is just under $200,000. The market price in Saint John makes it one of the best places to invest in real estate in Canada.
In addition, Saint John has a thriving rental market and a respectable economy. With a healthy $51,021 in GDP per capita, the region has a respectable economic impact when compared to other Canadian cities. The largest city in Canada, Toronto, has a per capita GDP of just $57,000.
Saint John has excellent deals if you're looking for one. Property in the city can be found for less than $100,000, which is not improbable. Even though the house will almost always be small (less than 800 square feet), it can still be rented for around $800 per month. It's possible that your investment would have a great return on it.
2. Thunder Bay, Ontario
One of the less well-known regions of Canada is Thunder Bay. Even though Thunder Bay has a population of over 100,000, it retains a small-town feel thanks to its average home price of around $250,000.
The location atop Lake Superior is quite picturesque. The lake is available for residents to use whenever they want, and because it is so close to the border with the United States, residents can easily travel to Duluth or Minneapolis.
Thunder Bay has a strong economy, similar to the other places on this list, with a respectable GDP per capita of about $49,000. Thunder Bay, where there is a university, serves as a regional services hub for Northwestern Ontario.
Indeed, Thunder Bay is home to a number of provincial departments, which support the region's economic growth.
Similar to Saint John, Thunder Bay offers great deals. While it can be challenging to find a home for under $100,000 in this city, it's not difficult to find one for under $200,000. Indeed, if you're willing to look, you can find some lovely homes for less than $150,000.
If you'd prefer to own a condo rather than a house, that is also an option in Thunder Bay (a condo is frequently simpler to rent because it requires less maintenance). An investment here might be ideal for your portfolio depending on where you are!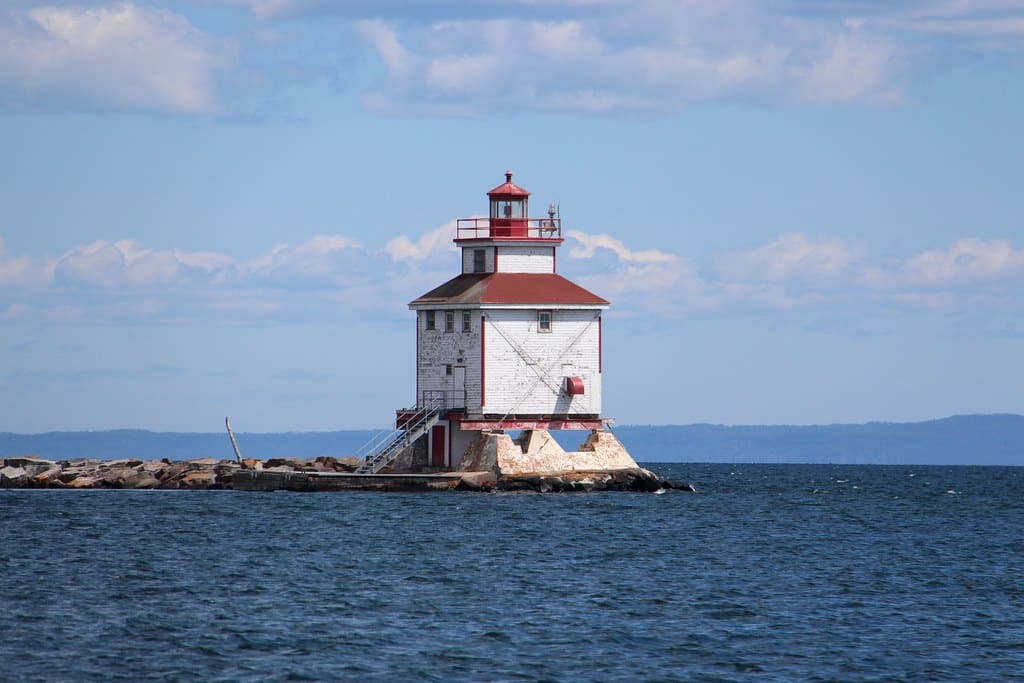 3. Saguenay, Québec
Saguenay is the place to go if the idea of owning an investment property in a charming neighbourhood just off the St. Lawrence river appeals to you. The location itself makes it one of the best places to invest in real estate in Canada.
Because of a number of factors, this charming small city of about 150,000 people is among the best places to own investment property.
First, a gradual shift towards research and other knowledge-based industries has resulted in a relatively strong economy.
Second, this area is home to the University of Quebec at Chicoutimi, which enrolls about 6,500 students.
As you might expect, a large number of those students need housing, which (in the right areas) helps to maintain a healthy rental market.
There is almost always another student willing to take over the property, even though there may be some turnover with students leaving once they graduate.
The cost of homes is also low in Saguenay. Similar to Saint John, where the average price of a home is just over $200k, you can find bargains if you're willing to look in the right places and at the right kinds of houses.
The cheapest homes are those with two bedrooms and less square footage because renting to students is frequently not too difficult.
4. Regina, Saskatchewan
Of the two cities in Saskatchewan, Regina is the first to appear on this list. Regina, the capital of Saskatchewan, is not the largest city in the state.
Given that the average home price in this city is under $275k, it is quite affordable. Similar to the other locations on this list, condos are frequently available at fantastic prices. In this area, it's not unusual to find a condo with one bedroom and one bathroom for under $150,000.
Regina's economy is also quite strong, with a per-capita GDP of over $70,000. It also has the University of Regina, so if you buy a rental property nearby the university, you should always have some students interested in it!
For this reason, Regina is one of the best places to invest in real estate in Canada.
5. Saskatoon, Saskatchewan
The other Saskatchewan city on this list is Saskatoon. Regina is slightly more populated than Saskatoon, which has a population of about 250.000. As a result, it is the largest city in Saskatchewan.
In terms of housing costs, Saskatoon is slightly more expensive. Although it is likely to increase over the next few years and months, the average home price in the area is currently $330,000.
Similar to Regina, Saskatoon still has condos available for under $150k, making it a reasonably affordable place to invest!
With a per capita GDP of $65,000, Saskatoon has a marginally lower GDP. However, it has a robust economy and a sizable number of institutions of higher learning.
The University of Saskatchewan is located in Saskatoon, which is a good indication that you should rent out your property for student housing.
6. Winnipeg, Manitoba
Despite its size, Winnipeg also has reasonably priced housing, particularly if you look just outside the city limits. No wonder why this place is one of the best places to invest in real estate in Canada.
The Winnipeg Jets hockey team and the Museum of Human Rights are just two of the city's many entertaining attractions.
It also has a thriving economy that recently witnessed an increase in interest in technology (for example, SkipTheDishes, a Canadian alternative to DoorDash, has its headquarters in Winnipeg).
The city comes in just behind Toronto with a GDP per capita of $47,000. All in all, Winnipeg is a thriving city with a strong economy that draws in a large amount of talent.
Additionally, Winnipeg's median home price is $320,000. However, condos can be found for much less money, and renting one of those is frequently much simpler.
However, Winnipeg should be approached with caution. In the past, there has been a lot of crime there (as compared with the rest of Canada).
So, if you come across a good deal, make sure to check the area before you buy. It doesn't matter if it's a rental property; you still need to be certain that the tenants you find will want to live there and take good care of the house.
7. Calgary, Alberta
Although Calgary is not by any means the cheapest city in which to purchase real estate, it deserves to be on this list of best places to invest in real estate in Canada because it offers a distinctive ROI potential.
Calgary has one of the highest GDPs in Canada—a whopping $72,000 per person—thanks to a sizable oil and gas industry. But because of the boom-and-bust nature of the oil industry, Calgary has historically experienced both prosperous and difficult economic times.
The reliance on oil and gas has started to shift recently. Calgary is investing a lot more money these days in clean energy and technology projects.
The fact that this city has a vibrant entrepreneurial culture makes it a desirable alternative for businesses to more expensive locations like Vancouver.
Additionally, even though the average home price is just over $500k, it is not entirely accurate. Condos are not that high; only homes are.
For less than $200,000, you can find a quality condo. These condominiums would make great investments. Additionally, you can find less expensive properties in either Red Deer or Lethbridge if you look north or south, respectively (and they are not far from Calgary).
Therefore, for a relatively small investment (for a condo), you might be able to benefit from a strong economic tailwind that will increase the value of your property and provide you with a consistent flow of rent checks.
5 Expensive Best Places To Invest In Real Estate In Canada
1. Toronto
Toronto has the highest cost of living in both Canada and the entire world as a result of its booming economy. On the list, it recently defeated Vancouver. Its highly populated, urbanized, and commercialized area explains everything.
An average condo in Toronto costs around $600,000, and a medium-sized apartment rents for about $2,000 per month.
Furthermore, it can be particularly difficult to buy real estate there these days, so you have more opportunities to demand higher prices when you sell your property there. For this reason, Toronto is surely one of the best places to invest in real estate in Canada.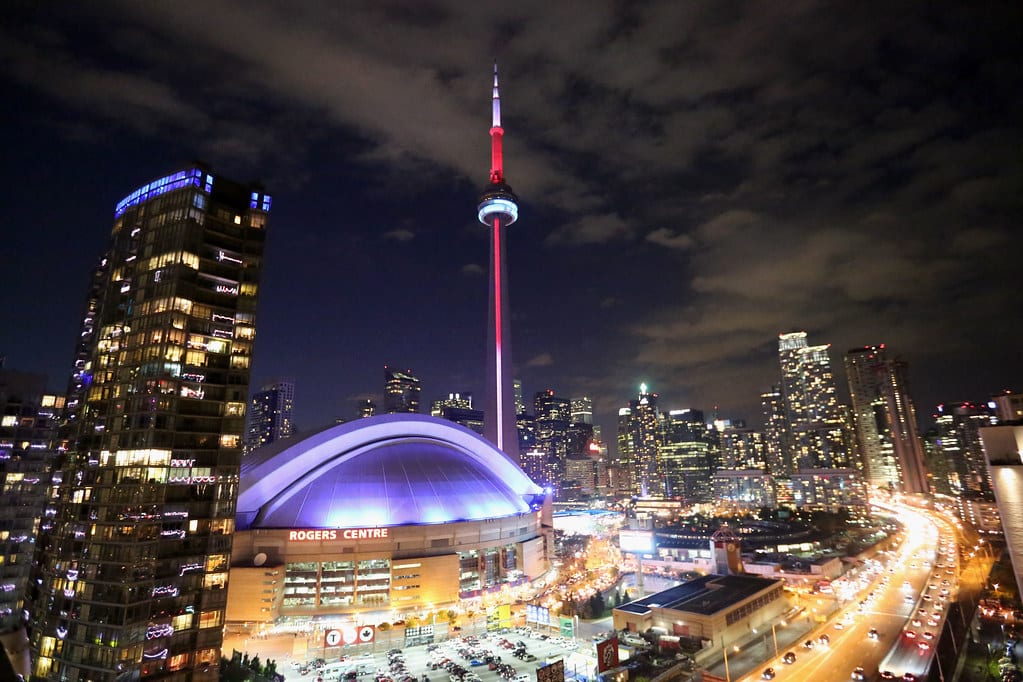 2. Vancouver
Vancouver is not only one of the most urbanized cities in Canada, but it's also one of the most well-known global commercial hubs and one of the best places to invest in real estate in Canada.
There, an 85-square meter apartment can be rented for $2,000 per month on average. Think about how much more expensive a comparable-sized house in the upper class would be!
The low tax rates in Vancouver are one factor that helps to explain such high costs. North America's lowest property tax rates are found in Vancouver. Thus, even though it might be too expensive to begin a life in Vancouver, doing so will be beneficial in the long run.
3. Yellowknife
Although it should go without saying that Victoria and Mississauga are the most expensive cities in Canada to live in, Yellowknife's inclusion on the list of best places to invest in real estate in Canada may come as a surprise given its isolation.
A similar-sized apartment in Mississauga could run you up to $2,500 per month, including utilities. Yes, the high cost of living in Yellowknife was primarily due to the utilities. When the pandemic hit, it reached an even greater peak.
Its location made it the best place for seclusion and safety. In Yellowknife, a comfortable family-style home currently costs around $500,000.
In addition to extreme housing and utility costs, Yellowknife also has extremely high prices for basic necessities.
Resources are scarce in Canada's remote regions, which increases the need for product importation. However, investing in Yellowknife real estate is difficult because of the high demand and the low number of sellers.
4. Mississauga
Mississauga has established itself as one of the best places to invest in real estate in Canada thanks to its close proximity to Toronto. Similar to what happened in Victoria, a large number of people relocated to this city in search of lower living expenses.
Now, it might cost you almost $2,000 a month to rent an 85-square-meter apartment there! And if you want to purchase a high-profile property, it could cost you up to $1.8 million or more.
So Mississauga is a good place to buy real estate in Canada if you're looking for a lucrative investment away from the busy streets of Toronto!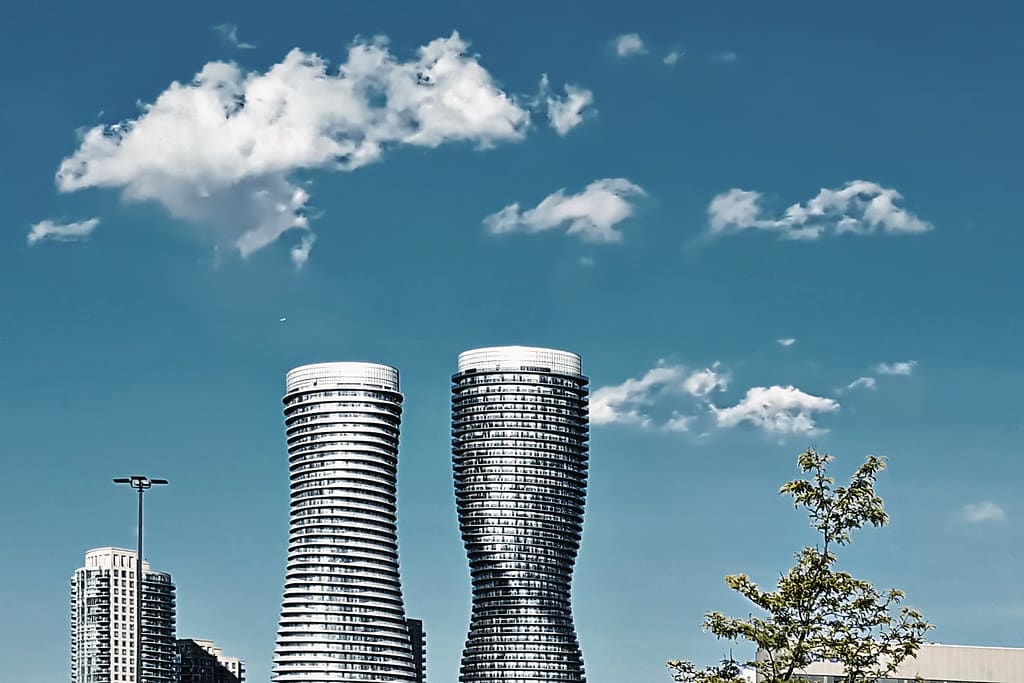 5. Victoria
Given that Victoria is the capital of British Columbia, it should come as no surprise that it ranks among the most expensive cities in both Canada and the entire world, even exceeding the opulent San Francisco in the USA and Hong Kong in Asia.
In this city, a typical waterfront home costs $600,000. While condo prices are generally more stable, family home prices tend to increase significantly more.
You may be wondering how the prices could be so high. Well, it's because Vancouver experienced inflation forty years ago, which compelled people to flee to the nearby – and underdeveloped – City of Victoria.
Naturally, the prices of real estate peaked, and it took more than five years for them to stabilize. However, Victoria might be a great option if you're looking for one of the best places to invest in real estate in Canada that is still reasonably priced.
Final Thoughts
Great potential returns on investment are available in many areas of Canada. Considering how big and sparsely populated the country is, many small cities and towns have reasonable investments.
Check out the 12 cities listed above if you're interested in purchasing an investment property in one of the best places to invest in real estate in Canada.
If none of those is suitable, start looking in the vicinity of the major metro areas. Many of them have low-cost homes that are fantastic investment properties!
Pained by financial indecision? Want to invest with Adam?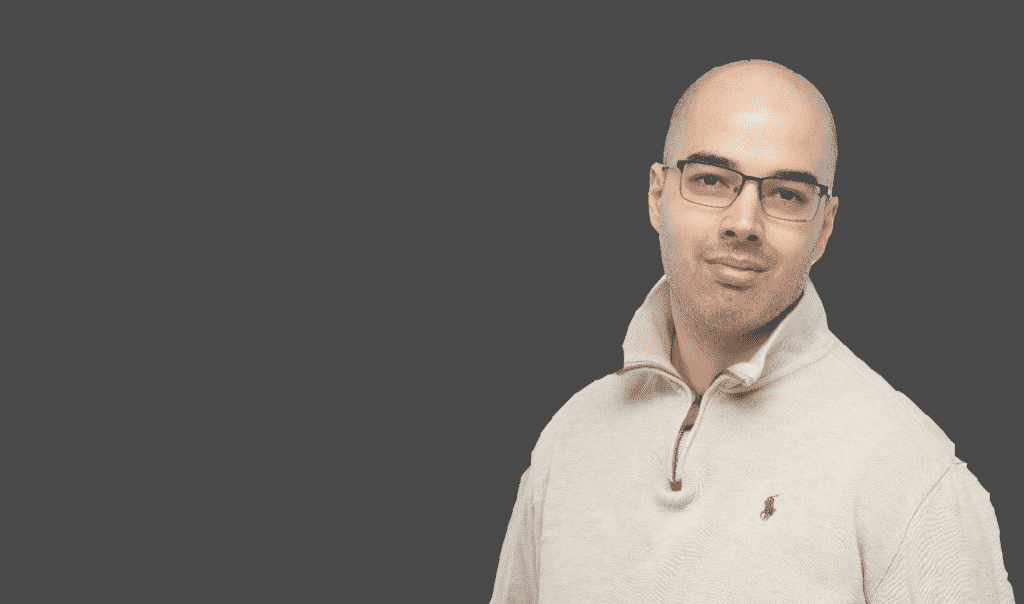 Adam is an internationally recognised author on financial matters, with over 693.5 million answer views on Quora.com, a widely sold book on Amazon, and a contributor on Forbes.