For their most valuable customers, banks provide a special service known as "priority banking."
In addition to greater interest rates and easier access to loans, it also provides preferential treatment from customer service representatives.
Because Hong Kong is among the wealthiest places on earth, it follows that the best priority banks in Hong Kong also deal with the wealthiest people.
In this article, we will discuss your options as a high net worth individual living in Hong Kong, as well as all the reasons why priority banking may or may not be right for you.
If you want to invest as an expat or high-net-worth individual, which is what I specialize in, you can email me (advice@adamfayed.com) or use WhatsApp (+44-7393-450-837).
Overall, we aren't a fan of the private banks, and feel better options exist for investing.
What is priority banking?
Priority banking is not for everyone, and not all banks provide it, but if you want to be prioritized by your financial institution (and maybe save a little money on fees), it is worth checking into.
A common feature of priority banking, also known as premier banking or private banking, is the provision of expedited, always-available service.
Priority banking customers get access to a specialized team that caters to their needs, unlike the generally slow and inefficient service provided by ordinary banks.
If your card is lost or stolen, for example, you can acquire a new one or a refund more rapidly than with other banks because of this feature.
The downside is that this service very far from free. Investments in priority banking are often in the five- or six-figure range. The minimum amount you are expected to keep in the bank, whether in the form of cash deposits or some other method, is quite large.
You may find that not all benefits are useful to you, and others are only available in particular countries. It is important to make sure you are getting the most for your money, even if having priority banking options looks great as a status symbol.
Therefore, priority banking may not be the best choice if you do not anticipate using all the perks. Applying for high-priority banking programs is not without sacrifice.
After all, these incentives are designed to help you reach your financial goals and remain loyal to your bank in record time. There is no use in applying if priority banking will not help you achieve your financial goals.
Priority banking, however, could be the way to go if the ease of use and individualized attention you receive are more important to you than saving for the future or reaping the benefits of your bank's rewards program.
The benefits of priority banking
A banking experience focused on you
A personal banker is provided to each client upon enrollment in priority banking. This is the person you will contact if you are in need of any kind of assistance regarding your account.
It also means that the banker will be familiar with your own financial circumstances, saving you time over calling and speaking to the first available person.
Discounts and other perks
Large sign-up bonuses, lower interest rates on loans, and fee waivers for ATM withdrawals and overseas transactions are just a few of the goodies offered by private banks. In addition, several private banks host VIP-only events for their most valuable customers.
Bonuses for Commercial Accounts
A business owner can use the same priority bank for both their personal and professional banking needs. When opening a business account, you'll be assigned a private banker with experience dealing with corporations.
Drawbacks of priority banking
Low interest rates are a major drawback of priority banking.
To maintain an account in a private bank, you must have a sizable amount of liquid assets. This implies you will very certainly have tens of thousands of dollars saved up, if not hundreds of thousands.
Savings interest rates are often lower at private banks. A high-yield savings account at a bank that does not provide private banking services would allow you to earn much more interest on your savings.
Someone with a few thousand dollars in the bank might not consider the difference between 0.05% and 0.50% as significant. But if you save a lot of money and put it in a low-interest account, you could be leaving thousands of dollars on the table.
Think carefully about the trade-off between the low interest rate and the discounts you will receive on particular products before opening a priority banking account.
Investment Costs
The management fees associated with priority banking are typically greater than those of mainstream banking.
Monthly bank account maintenance costs are one example of this (though some banks allow you to forego these charges).
Or a private bank may demand a fee proportional to the size of your investment, which can quickly add up if you plan to keep the bulk of your funds there.
Make sure you know what you'll be paying for before signing up for private banking.
What should you know about Hong Kong's banking system?
Hong Kong has always been seen as a prime location for international trade and business, especially when foreign firms are involved.
Located in the heart of East Asia, this region boasts the most stable banking system and among the lowest tax rates in the world.
Meanwhile, more than 70 of the world's largest banks have established primary operations in Hong Kong, demonstrating the city's advanced financial infrastructure and thriving banking sector.
There are three distinct tiers within China's state-run banking sector. The People's Bank of China and other political development banks make up the foundational tier.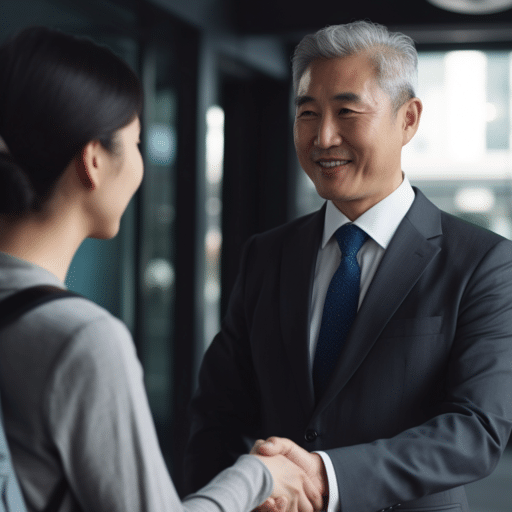 While the All-China Banking Regulatory Commission is in charge of controlling and supervising the banking system, the People's Bank is in charge of developing and implementing monetary policy as the country's central issuing, credit, payment, and settlement institution.
The State Development Bank of China, the Agricultural Development Bank of China, and the Export-Import Bank of China are three of China's political development banks that carry out government initiatives in the manufacturing, agriculture, and international commerce spheres.
The amount and length of deposits received, as well as the type of business conducted, categorize financial institutions in Hong Kong's three-tier system.
The most prevalent kind of bank in Hong Kong is a licensed bank. They have the authority to manage both checking and savings accounts, receive direct deposits, and cash payroll checks. The term "bank" may be used by these organizations without restriction.
A few of these financial institutions are the Dah Sing Bank, the Bank of China, and the online-only ZA Bank.
Institutions holding a restricted license are authorized to conduct capital market activities similar to those of investment banks and to accept deposits of more than HKD500,000. Goldman Sachs Asia Bank Limited and Orix Asia Limited are two of the few Restricted Licensed Banks in Hong Kong.
Financial institutions that accept deposits from customers and lend money to businesses and consumers also commonly deal in securities. Larger than HKD100,000 deposits with a minimum maturity of three months are accepted. BPI International Finance Limited and Public Finance Limited are two such organizations.
Hong Kong's multinational banks are all subject to strict regulations and oversight to protect the city's economy and financial system.
State-owned second-tier commercial banks form the backbone of China's banking system, with the "big four"—the Bank of China, Industrial and Commercial Bank of China, Construction Bank of China, and Agricultural Bank of China—occupying prominent positions.
Urban and rural areas both have state commercial banks. State-owned banks are singled out as a unique subset, and it is the government's responsibility to update and optimize their operations.
The Bank of China, the Agricultural Bank of China, the Industrial and Commercial Bank of China, and the Construction Bank of China are still the big four state-owned commercial banks in China.
The country's government is putting in extra effort to ensure the growth of the largest banks. Generally speaking, most of them are managed by locals, with only a small percentage being run by non-locals.
Depending on their focus, state commercial banks can be classified as either urban or rural.
Since the ban on non-resident banks' activities was only lifted after China joined the World Trade Organization, the presence of non-resident banks in the Chinese banking system is not as extensive as in other countries.
Second-tier financial institutions include asset management organizations, trust investment firms, and leasing financial institutions, all of which perform banking services.
In addition, leasing finance, trust investment, and other financial organizations that perform a variety of banking operations are included at this tier of the banking system.
Small and medium-sized enterprises in China rely on the third tier of China's banking system, which is based on urban and rural collaboration as an alternative to the traditional institution of usury. There are various post offices and credit cooperatives serving the agricultural and urban sectors.
Agricultural and urban credit cooperatives, as well as post offices, make up the third tier of China's banking system. They provide the backbone for the expansion of micro, small, and medium-sized enterprises across the state.
What else should you consider when choosing a bank in Hong Kong?
What you need from a bank will determine which one is ideal for you.
You should know what you want out of a bank account before opening one. In different regions, you might expect your bank to have varying services and characteristics.
Any local bank in Hong Kong can suffice if your requirements are straightforward, such as if you only want an account that allows you to deposit cash in exchange for interest and withdraw money when needed.
However, some local banks may not meet your needs if access to foreign ATMs or the ability to make digital bill payments rank high on your list of priorities.
Look into their presence in the neighborhood you call home in Hong Kong. Your neighborhood branch is another useful resource. They will be able to help you with any inquiries you may have regarding the bank and the services it provides.
You should also try to choose a bank that is accessible at odd hours. This way, if you have any questions or concerns outside of usual business hours, someone will be able to assist you even if you are unable to stop by during regular business hours.
Check the rates of various ATMs. Before using an ATM in a foreign country, find out if there is a fee. It may cost more than you anticipate to use ATMs issued by your home bank while traveling internationally.
It may be more convenient to use an ATM within your bank's network to withdraw cash, but some financial institutions charge their customers a fee for doing so.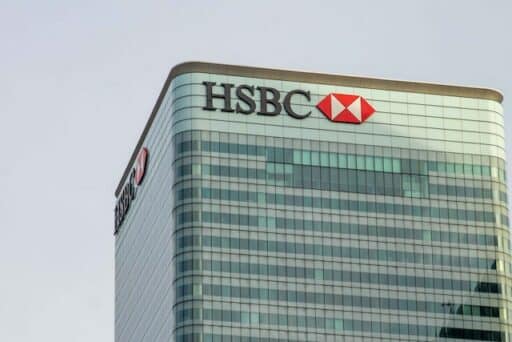 Determine if using an ATM in a different currency will cost you anything. Some foreigner banks in Hong Kong do not charge a fee to use their ATMs, while others do in the form of a currency conversion.
This means that you will be charged the same amount even if the value of your withdrawal is different by the time it is processed and the time it is given out at the machine due to fluctuations in the exchange rate. If you do not double-check your claims thoroughly, you could incur massive losses as a result.
Keep in mind that you can also create an account in a different currency if you travel internationally frequently or if you just want to diversify your investing portfolio.
If you have funds in other currencies and prefer to keep them segregated, this may be an option worth considering. If the value of the dollar drops one day and rises the next, for instance, the change won't occur in both accounts at the same time and won't have much of an effect on your net worth.
There are drawbacks to opening an overseas bank account as a foreigner in Hong Kong. Access to your funds may be difficult or take more time than you anticipate.
You should check if there is a branch or ATM in your area before opening an account because the bank may offer fewer of these facilities than you are used to.
The fact that most transactions in Hong Kong are conducted using cash makes this issue all the more salient.
Even if you have a bank account in Hong Kong, you may still be charged a fee to withdraw money from an ATM anywhere else.
Some of the perks of using a debit card in the United States, for example, would not be available. For instance, there is no assurance that an ATM will accept your card or provide you with any access to cash if you use it outside of your native country.
If foreign debit cards are accepted, using one in Hong Kong may be more expensive than at home due to international transaction fees that many financial institutions tack on for cardholders who use their cards abroad.
Finding out what foreigner banking fees and charges are in Hong Kong is crucial.
Make sure you read the fine print. Understand what you're agreeing to before signing anything, even if the fine print is a little confusing.
If you look around, you might even find that certain banks provide bonuses and freebies if you sign up with them.
Getting perks and extras from your foreign bank can help you make a decision. Free travel insurance and other advantages like access to airport lounges and personal concierge services are offered by some banks.
There may be other foreigner-friendly banks in Hong Kong that offer free or low-cost international money transfers.
Credit cards offered by some financial institutions for no yearly cost are an excellent option for building credit and meeting immediate financial needs.
If you plan on establishing a long-term financial relationship with a Hong Kong bank catering to international clients, you may want to inquire as to whether or not the bank offers foreign currency accounts in which you can save your money in US dollars or whatever currency you have available from your home country.
What are the best priority banks in Hong Kong?
Hong Kong is a global financial hub with a robust banking system and convenient access to mainland China.
The official government website of Hong Kong states that the city is home to 163 licensed banks, 17 restricted license banks, and 13 deposit-taking organizations as of 2023.
Eighty-two out of the top one hundred banks internationally have operations in Hong Kong. Furthermore. The Hong Kong and Shanghai Banking Corporation Limited (HSBC) is a global financial giant with its roots in Hong Kong.
It is easy to see why people consider Hong Kong to be Asia's commercial and retail banking hub.
The Hong Kong Monetary Authority (HKMA) is responsible for issuing licenses to businesses seeking to operate as banks in the territory.
HSBC
The Asian Banker's ranking of the strongest Asia Pacific banks is based on quantitative measures of financial health, and HSBC comes in at #2 on the list.
According to the most recent annual report, HSBC has assets of about USD3 billion and employs more than 68,000 employees.
Their global banking services are highly regarded by customers both at home and abroad, and they currently serve more than 60 countries. Approximately 1,981 people work for HSBC in Hong Kong.
HSBC is the market leader in business banking in Asia and provides a wide variety of services to both consumers and businesses.
HSBC consistently places highly on global private bank awards lists and was named Hong Kong's finest domestic bank by AsiaMoney in 2022.
Even though they specialize in serving wealthy customers, all you need is HK$1 to open a personal account with them.
Advantages of HSBC
Presence Abroad: Internationally Recognized and Esteemed
Benefit of Ease of Use: The HSBC mobile app was designed with the user's convenience in mind.
Financial products and services catering specifically to the needs of commercial clients.
Disadvantages of HSBC
Foreign currency transactions and other HSBC services come with much higher fees and levies.
Some HSBC clients have voiced frustration with the bank's customer service department.
Hang Seng Bank
The Asian Banker ranks Hang Seng Bank as the number four best bank in the Asia Pacific region. More over half of Hong Kong's population is currently being served.
According to their most current accessible annual report, the bank has over 8,000 employees and total assets of over HKD1.89 billion. The most recent data from Zoom Info indicates that 3,367 people work for Hang Seng Bank in Hong Kong.
Hang Seng Bank provides a full slate of local and international banking services. Clients have the option of opening accounts in multiple different currencies.
In 2021, Hang Seng Bank was named by Asiamoney as the top Hong Kong SME bank. On their site, Hang Seng also boasts of their many other honors.
Advantages of Hang Seng Bank
Presence in the Community: Prominent, Respected, and Well-Known in Hong Kong
Innovation Priority: Heavy investment in the development of new and better online services including Mobile Cash Withdrawal
Customers of a bank are encouraged to sign up for various reward programs, including the Hang Seng Preferred Banking Club and credit card loyalty schemes.
Disadvantages of Hang Seng Bank
Reduced International Presence: Access to Foreign Bank Accounts Is Restricted
Limited Services: Provides a far smaller selection of banking options than its rivals.
Bank of China (Hong Kong)
The Asian Banker has named Bank of China (Hong Kong) as the best bank in the Asia Pacific region.
According to publicly available bank financial highlights, their total assets are more than HKD3 trillion.
They have around 190 locations and employ around 14,500 employees, making them the second largest commercial banking firm in Hong Kong.
It is no secret that BOC offers a wide variety of banking options for both businesses and individuals.
In 2022, Asiamoney rated them the most responsible financial institution in Hong Kong.
Advantages of Bank of China
The Bank of China has extensive connections in both Hong Kong and the rest of China.
Being ranked first on The Asian Banker's list of powerful Asia-Pacific banks attests to the institution's stellar reputation and dependability.
Available Financial Products and Services: a Comprehensive Catalogue
Disadvantages of Bank of China
Limited English-speaking customer service is a problem.
Some customers have expressed dissatisfaction with the increased complexity of the account opening process.
Citibank (Hong Kong)
The Hong Kong branch of Citibank is ranked #43 among the best Asian and Pacific banks by The Asian Banker.
Their latest financial statements reveal that they have assets of close to HKD312 billion.
Citibank Hong Kong has a lengthy history in the region, having been the first international bank to provide services in Hong Kong in 1902. One of the reasons they made our list is because they have a well-known and respected brand all around the world.
Citibank has a substantial presence in corporate banking in Hong Kong and provides a full suite of services to both consumers and corporations.
Citibank Hong Kong is one of the leading credit card issuers in the country, and is frequently the bank of choice for expats and non-residents of Hong Kong. Private banking services and fee-free account packages are also available.
Their success in international private banking and wealth management competitions strengthens their case for inclusion in the ranks of the world's best financial institutions.
Advantages of Citibank Hong Kong
Citibank is a globally recognized financial institution with a strong global reach.
One of the major issuers of credit cards, offering a wide selection of reward-based cards
Advantage: With Citibank's online and mobile banking services, accessing your account is quick and simple.
Disadvantages of Citibank Hong Kong
Compared to the competition, our prices and interest rates are significantly higher.
Some customers have complained about inconsistent quality control in customer service.
Standard Chartered (Hong Kong)
The Asian Banker has named Standard Chartered Hong Kong as the ninth best bank in the Asia Pacific region.
Based on their most recent financial report, they have assets worth close to HKD2.5 trillion.
Established in 2004, Standard Chartered Hong Kong now conducts business in more than 60 countries. It is one of only three financial institutions in the country authorized to print currency.
They anticipate hiring an additional 300–500 workers if Hong Kong reopens its border with mainland China. Currently, there are between 5,500 and 5,800 people working for the company in Hong Kong.
When it comes to online banking, they are unrivaled in terms of the breadth and depth of services they provide. To appeal to the widest possible customer base, they've reduced prices on various offerings. Also, unlike other banks in the area, they allow customers to open accounts remotely.
Award recipients from Standard Chartered Bank in Hong Kong include: Asian Bank and Financing Review Names Bank of the Year in International Retail Banking; Asian Bank and Finance Review Names Digital Banking Initiative of the Year;
Advantages of Standard Chartered Hong Kong
Standard Chartered is well-known over the world and operates in a number of different countries.
Standard Chartered provides businesses with in-depth market information and investment advice.
Standard Chartered provides each of its account holders with a personal Relationship Manager.
Disadvantages of Standard Chartered Hong Kong
Fees and interest rates are more expensive than those offered by rival companies.
Investment Lag Behind Competition When it comes to developing new technology, Standard Chartered has lagged behind the competition, which has weakened their competitive edge.
Bank of East Asia
One of only two family-run banks in Hong Kong, Bank of East Asia is the largest independent bank in the city. They offer a full range of banking services, just like the aforementioned financial institutions.
The most recent accountings put their total assets at over HKD908 billion.
Australian and Canadian dollars, Euros, Japanese yen, New Zealand dollars, British pounds, Renminbi, Swiss francs, South African rand, Thai baht, Singapore dollars, and US dollars are all accepted in their multi-currency accounts.
This service is very much like what you would get with a business checking account at a major international financial institution.
Advantages of Bank of East Asia
Long History and Respectable Reputation in Hong Kong
Improvements for the Asian Market: Bank of East Asia is well-known for becoming the first international bank to provide RMB cards in Mainland China, among other firsts in the banking business.
Bank of East Asia has built a solid reputation for serving a wide variety of customers with its extensive offerings.
Disadvantages of Bank of East Asia
You may have trouble accessing your account and getting help from Bank of East Asia if you go outside of Asia due to the bank's limited global presence.
Some customers have voiced dissatisfaction with the quality of service and the length of time they must wait in line at bank branches.
Bottom line
You shouldn't take anything here as investment advice or a recommendation to spend money.
Private banks, in our opinion, continue to provide subpar value as compared to DIY methods or our own offering.
The particularly affluent can take advantage of the bank's special Priority Banking service. The bank will assign you a personal banker or bankers to assist you with your financial needs.
The bank will treat you with more care than usual, and you may even receive special benefits like lower interest rates and invitations to exclusive events.
You can trust your bank accounts, mortgages, and other loans to the scrutiny of private bankers. Not all private banks offer investment management services, but some do.
Wealth management and private banking are distinct but commonly used interchangeably words.
Wealth management companies place a premium on growing your investment portfolio, whereas not all private bankers do. Planning and advising on one's financial situation are also crucial to wealth management.
Private banking entails everything a customer would ordinarily receive from a bank, plus additional, premium services.
We hope this list of banks that serve international customers in Japan is useful to you. Please don't hesitate to get in touch with any inquiries or requests for additional discussion regarding our suggestions.
If you need more guidance, finding a reliable financial advisor with experience in international finance can do wonders for your financial security and prosperity.
Pained by financial indecision? Want to invest with Adam?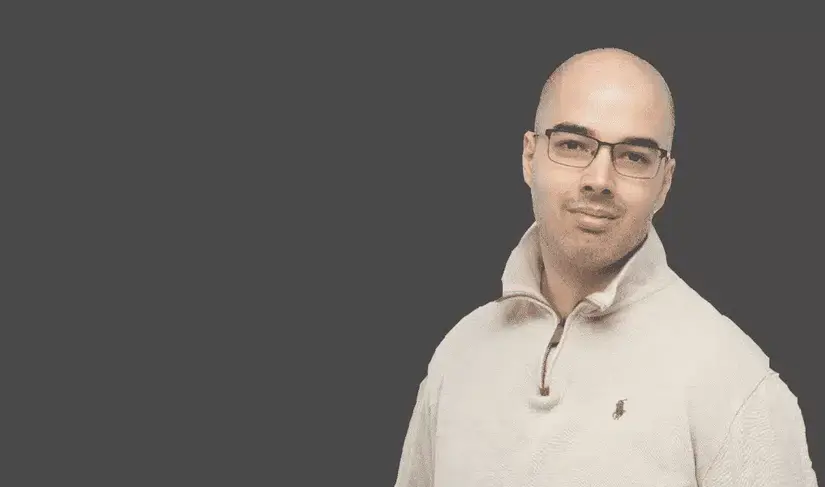 Adam is an internationally recognised author on financial matters, with over 693.5 million answer views on Quora.com, a widely sold book on Amazon, and a contributor on Forbes.