Real estate crowdfunding is the process of attracting investors to raise capital for a real estate project. This is a way for real estate investors who do not have enough funds to get the financing they need to rebuild their home, buy a rental property, or do anything else in the real estate industry.
On the other hand, real estate crowdfunding can offer non-professional investors the opportunity to place their money in the real estate market with less risk than financing a project on their own.
But how does real estate crowdfunding work? The entire function consists of these 5 main steps:
Planning the crowdfunding process
Before you find an online crowdfunding platform, you will need to make sure you have everything prepared with the help of a lawyer.
First of all, you should take into account a few things. Will investors get some of their investment back? What are the maturity dates? Will they get a share of the investment instead? All these problems must be thought out and recorded in writing under the contract in order to avoid problems in the future.
Note that if you have a huge project and more than 100 investors, your crowdfunding will go into the realm of the REIT (Real estate investment trust), which means that it will have to comply with federal rules and regulations. But even if your project is as simple as getting five people together to buy an apartment, you'll need to make sure your project isn't just protected by a handshake.
This is especially true if each investor is given an equity investment, which means that instead of a return on interest on their participation, they receive an ownership interest in the project. It is important to indicate who is the full partner in the enterprise with voting rights and control over the enterprise and who will be the limited partner, that is, making financial contributions, but not having the right to vote in the project.
Finding or creating a real estate crowdfunding platform
Creating a crowdfunding platform is very easy, it is like making a few phone calls or refreshing your opened tab. If you understand from tech, you can create your website and send emails to potential investors, while making your offer. Some existing platforms may also offer emailing, which can make it faster and easier to tell the investors about your project.
Please do not forget that investor accreditation is required for most platforms. These are investors who have a net worth of $ 1 million or an annual income of at least $ 250,000, and this net worth cannot include the value of their properties.
You also need to take into account the amount of the collected funds, the time it takes to release your funds, and whether you can access your funds before certain fundraising goals are met. In case you feel that you are not raising enough capital due to crowdfunding, you can use other funding tools and steps to full the financial gaps.
Investing or raising capital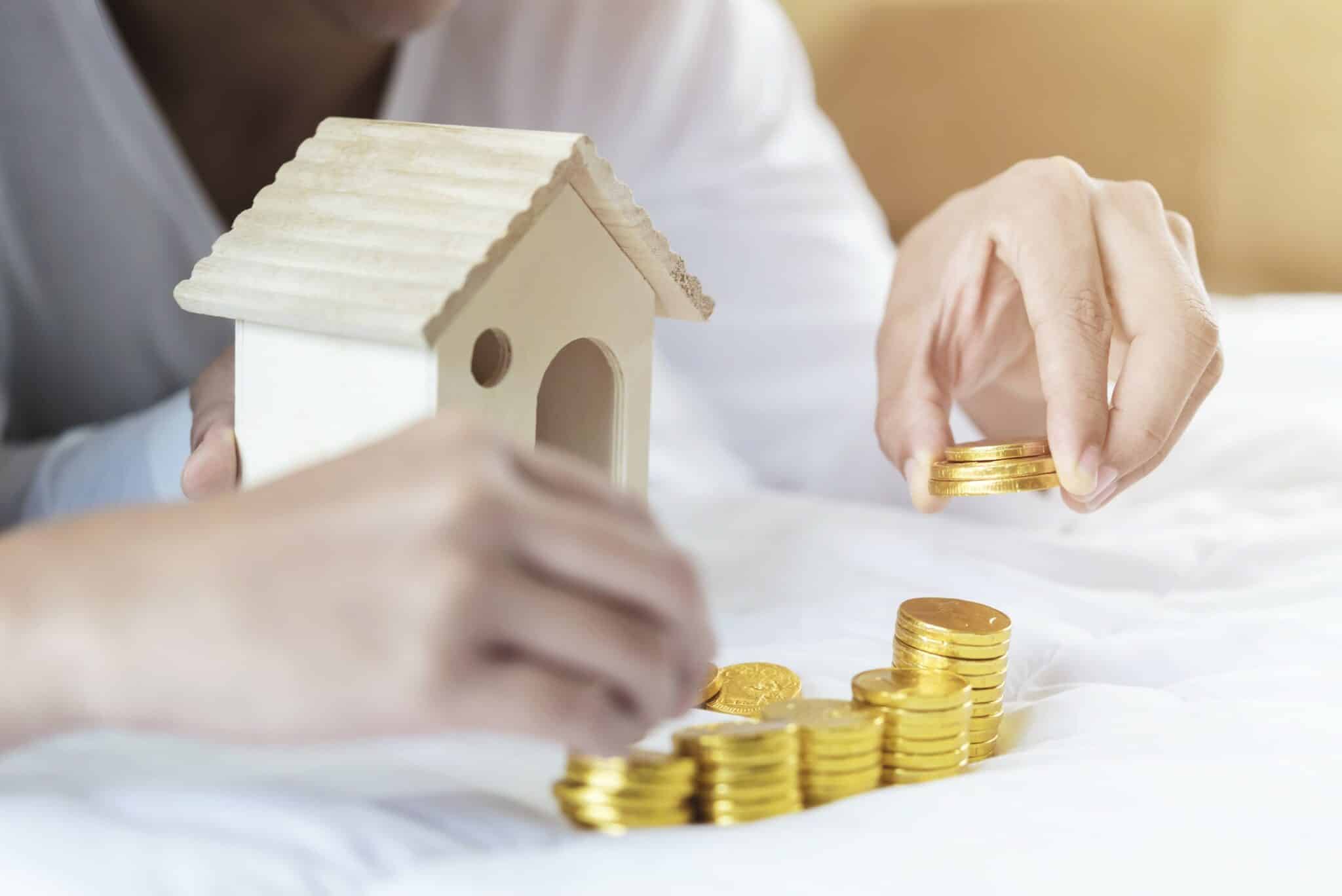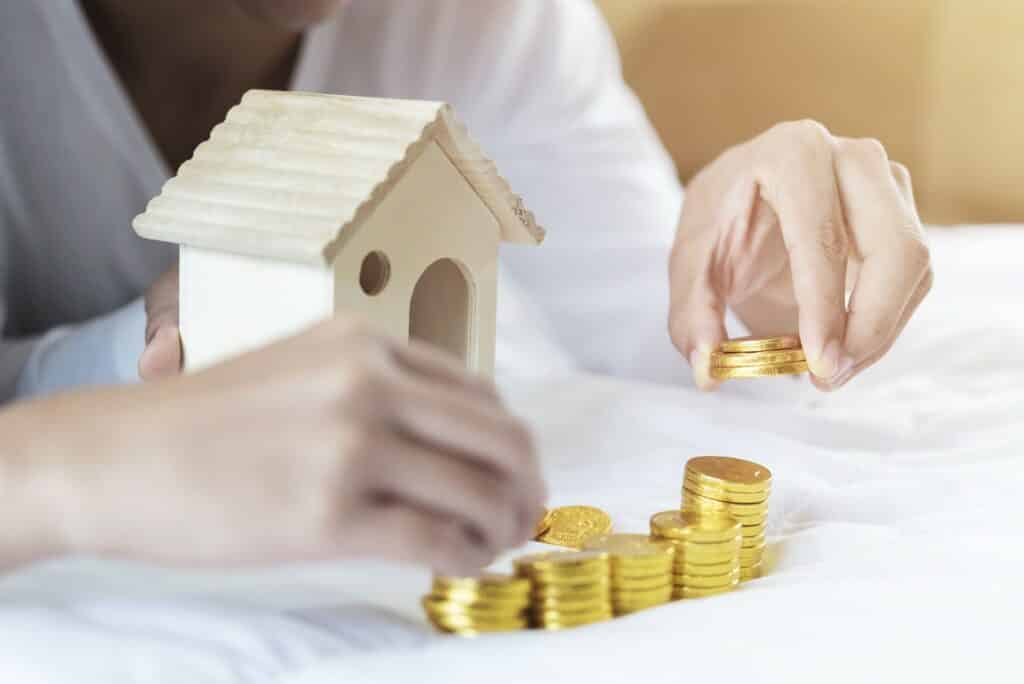 When your investors and paperwork/documentations are ready and you've prepared the guiding action plan, it's time to start working.
Whether you're making phone calls or sending emails, you need to be persistent because not everyone will be interested in your project. This is where it comes in handy to have a portfolio showcasing your experience of previous successful crowdfunding projects or the details about the income this offered project may offer investors.
If you use one of the many real estate crowdfunding websites, be aware that they will charge your crowdfunding commission and they may not release funds until you reach the stated goal. It may also take them some time to transfer the payment to the bank account you specified, which is to be expected given the fact that the crowdfunding amount can represent a significant portion of the cash, and large transactions usually go through a heightened security process. Make sure you know how long it will take to receive your money so you can time it accordingly.
Once you've determined your crowdfunding goals, it's time to make the most important part – purchase. No matter if you are a full-time or part-time investor, you have to be aware buying a property may be connected to a lot of paperwork and documentation and also legal structuring.
But the great news about this is that since you crowdfunded property, you will have a unique opportunity to avoid many of the hassles of getting a mortgage or loan from the bank, such as the long wait for mortgage approval that has thrown a wrench into many plans in today's difficult situation. credit climate. With the crowdfunding capital in place, you are ready to take action.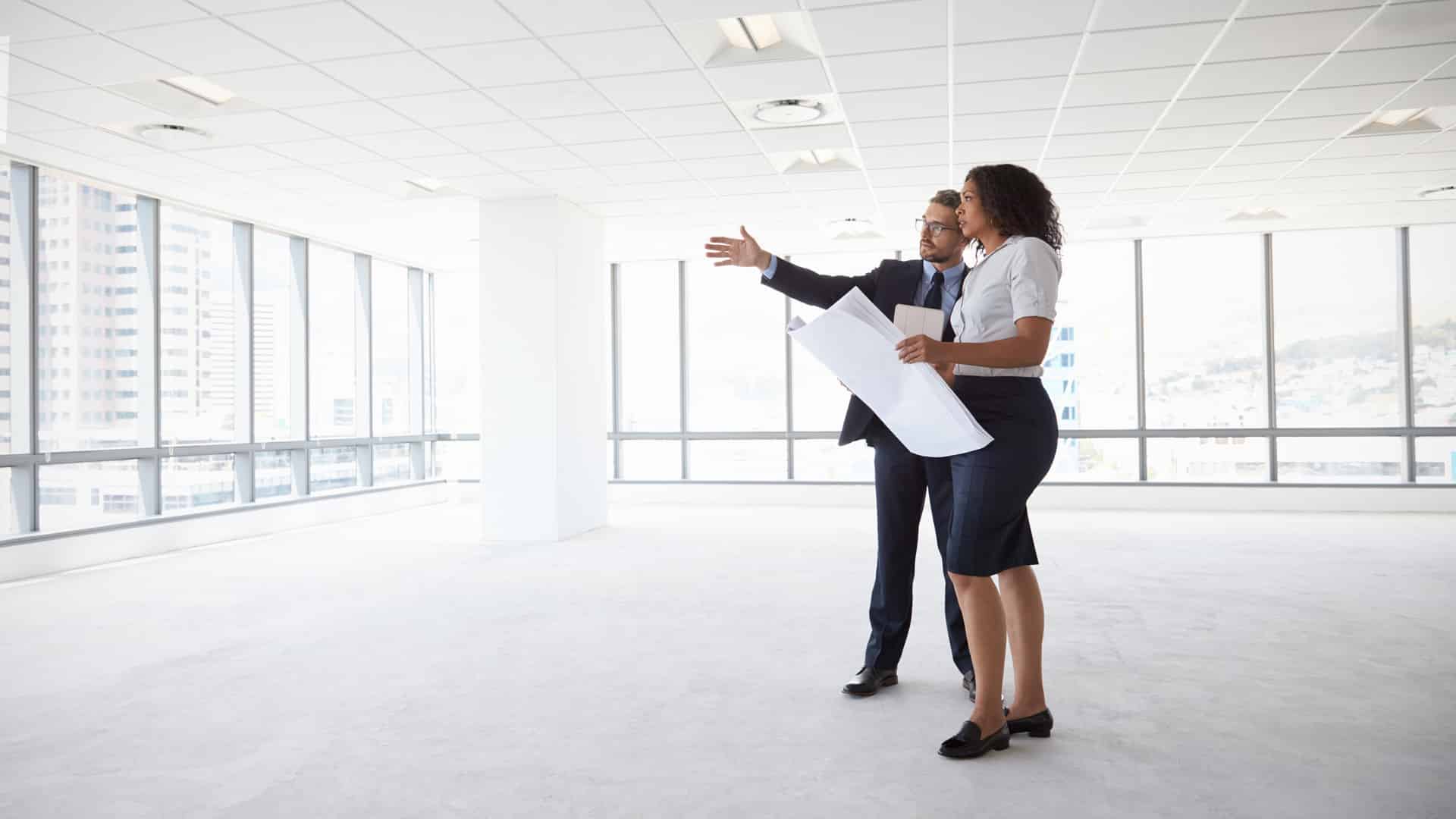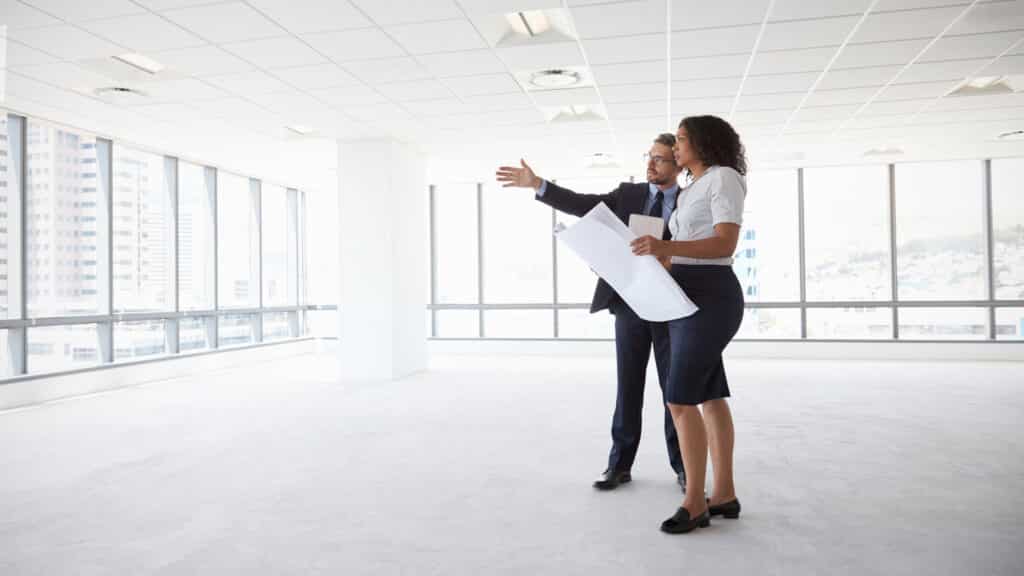 Real estate investors should love what they do, but the main thing is the return on investment. To make sure your crowdfunding process is profitable, you will need to add up the numbers ahead of time, including factors such as the percentage each investor will receive in return for their investment, project-related costs, and any capital gains. a tax that can eat up your profits.
This type of information will help you figure out how many investors you can afford to attract, before the dividend or interest paid to each of them diminishes the profitability of a potential real estate project.
Crowdfunding has become popular in among this generation as people mostly rely on apps and technology. Online platforms and apps help any investor to crowdfund anytime from vacation to business.
Basically, crowdfunding works by someone with a significant goal of raising capital by word of mouth and social media sharing. In the end, they hope to attract enough investors to fund their project. This is an alternative to getting a loan from a bank, a traditional lender or a large private investor.
Real estate crowdfunding is the same as general crowdfunding, but only with a determined goal.
Let's review an example to make things more clear. Imagine someone looking to purchase a $ 500K villa as a rental property, but have for that only $ 100K to make that purchase. But what happens in case they can't get a mortgage or a loan for the remaining $ 250,000 they owe?
In this case the investors will choose the way that is free from debts, they can connect with investors on the network via a phone call, text message, or email. Moreover, they will be able to crowd-fund through the specially cultivated real estate crowdfunding platforms (about some of them we will talk below). Note that some of these platforms have requirements that are difficult for a novice investor to meet in terms of project size or accreditation.
This is more relevant to the average consumer as it allows them to invest in the real estate market through crowdfunding platforms like EquityMultiple o Fundrise, just like they invest in a mutual fund or the stock market. Some of the platforms that provide real estate crowdfunding options have high thresholds for investors to meet before they can join.
Pros and cons of Real Estate Crowdfunding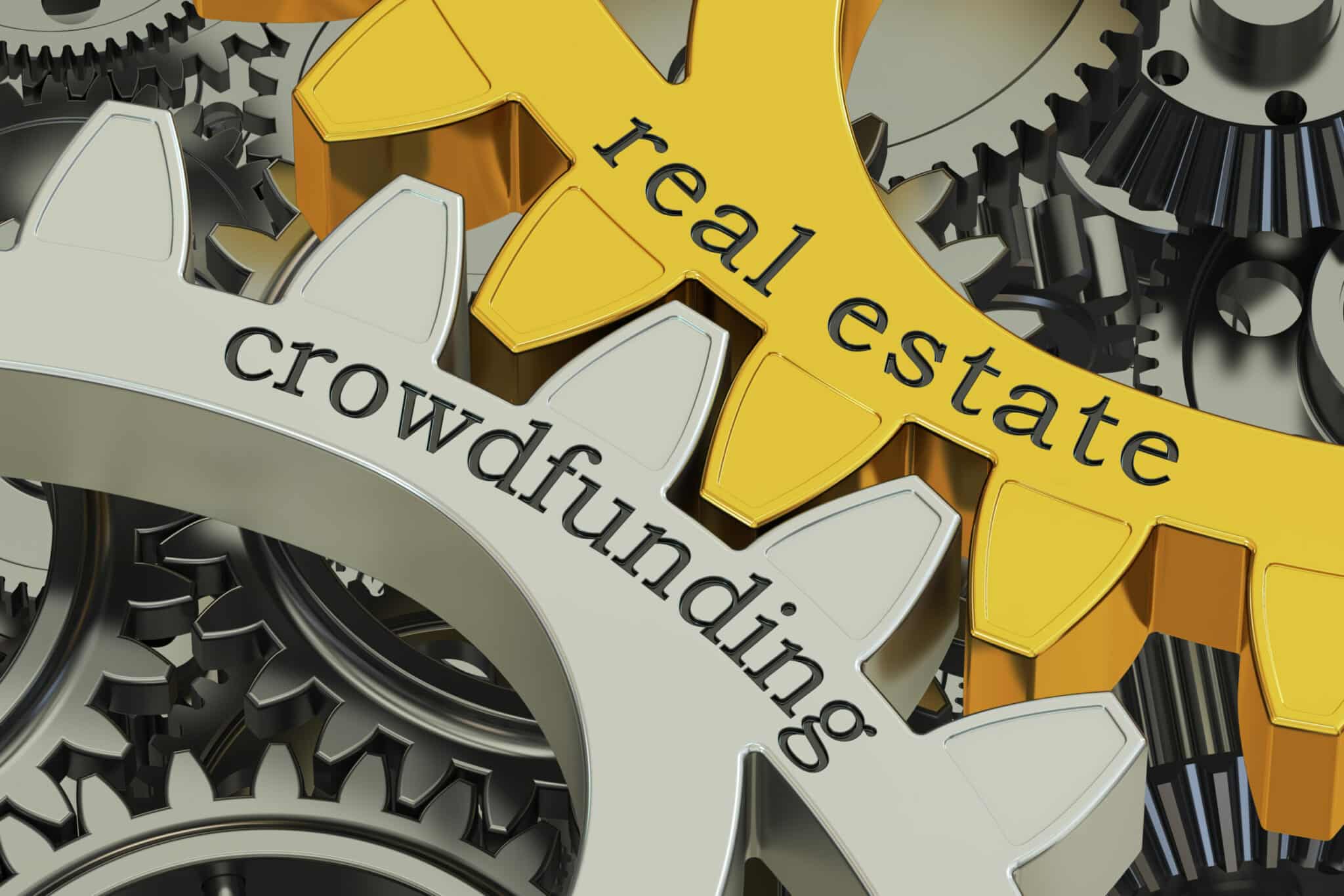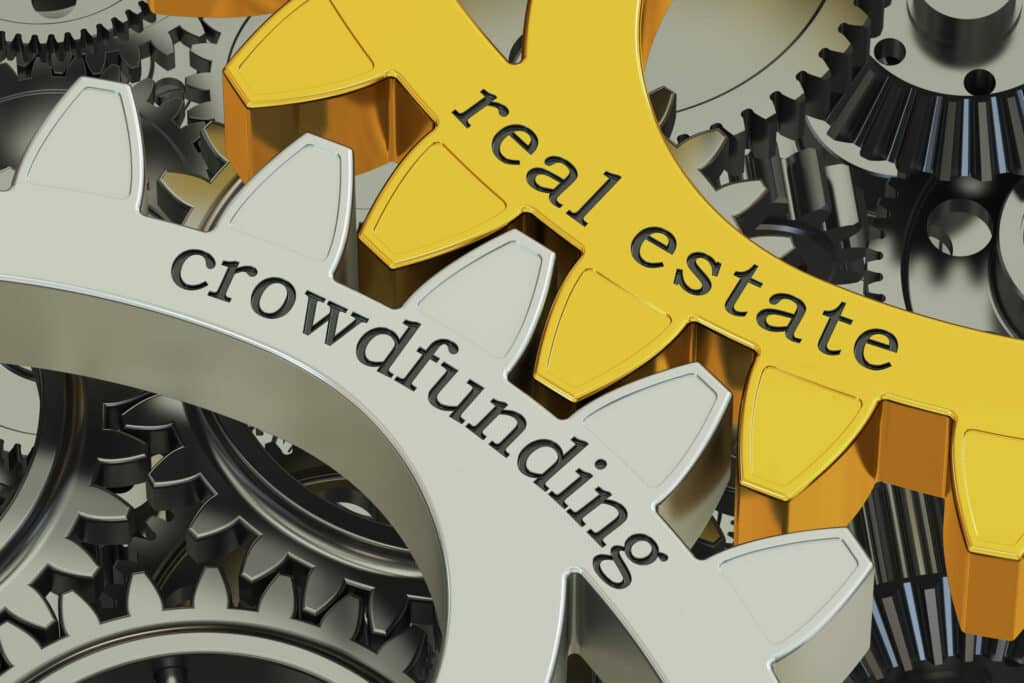 To fully understand if you need this investing option let's review the main advantages and disadvantages. Real estate crowdfunding has many advantages such as:
1. Everyone can invest
There are many people who cannot invest in real estate in the traditional way, often because they do not have the funds to obtain mortgage financing. Real estate crowdfunding is open to most investors as long as they have a small amount of money.
2. Investing in real estate will not take very long
Investors decide how much they want to invest in real estate or development, and once the target amount is reached, the SPV buys the property. The platform then finds a tenant, takes care of the administrator, and collects the rent. Timing may vary, but it should be faster than looking for a suitable property, going through the transfer process and establishing a tenant.
3. You can have no experience in investing
You don't need experience to invest through a crowdfunding site. The site takes over the management of the property on your behalf, either directly or through a third-party management service. All you have to do is invest your money and wait for the profits to arrive. For obvious reasons, it's wise to keep a close eye on how well your investments are performing, but if you want, you can literally hand over the money and forget about it.
4. You will have a chance to make money
Interest rates are now so low that almost any investment is better than leaving money in a standard savings account. The return will vary, but you can expect something in the region of 10% if you split your investment across multiple properties and around 5% on a single property.
Return on investment is a combination of monthly dividend payments and capital gains when the property is eventually sold (if you still own a stake in it).
5. Crowdfunding is enough simple process
When it comes to investments, real estate crowdfunding is hands-free. Once you have invested money, you do not need to do anything. While a homeowner has to find tenants, arrange renovations, and do many other day-to-day management tasks, in crowdfunding a property, someone else does all the hard work. The platform charges a fee for this, of course, but if you're looking to invest in a chair, it's worth considering.
6. You will be able to spread your risk on multiple platforms
You can spread your money across several different sites on one platform. Plus, you're not limited to just one platform. Investors can spread their risk across any number of platforms.
7. You can sell your investment relatively easily.
Selling an investment property can take a long time. Even if you find a buyer right away, the transfer of ownership can take at least 5-6 weeks. However, in most cases, it will be 3-4 months or more. And if you are trying to sell an HMO, your target market of buyers is much smaller, so it can take a long time before you find the right buyer.
Property crowdfunding is a different matter. You cannot instantly get rid of your investment as it can take a while to find someone who will find another investor willing to buy your share. But this is much less of a hassle as there are no real estate agents to deal with. However, keep in mind that some platforms will block you for a minimum period.
Cons of real estate crowdfunding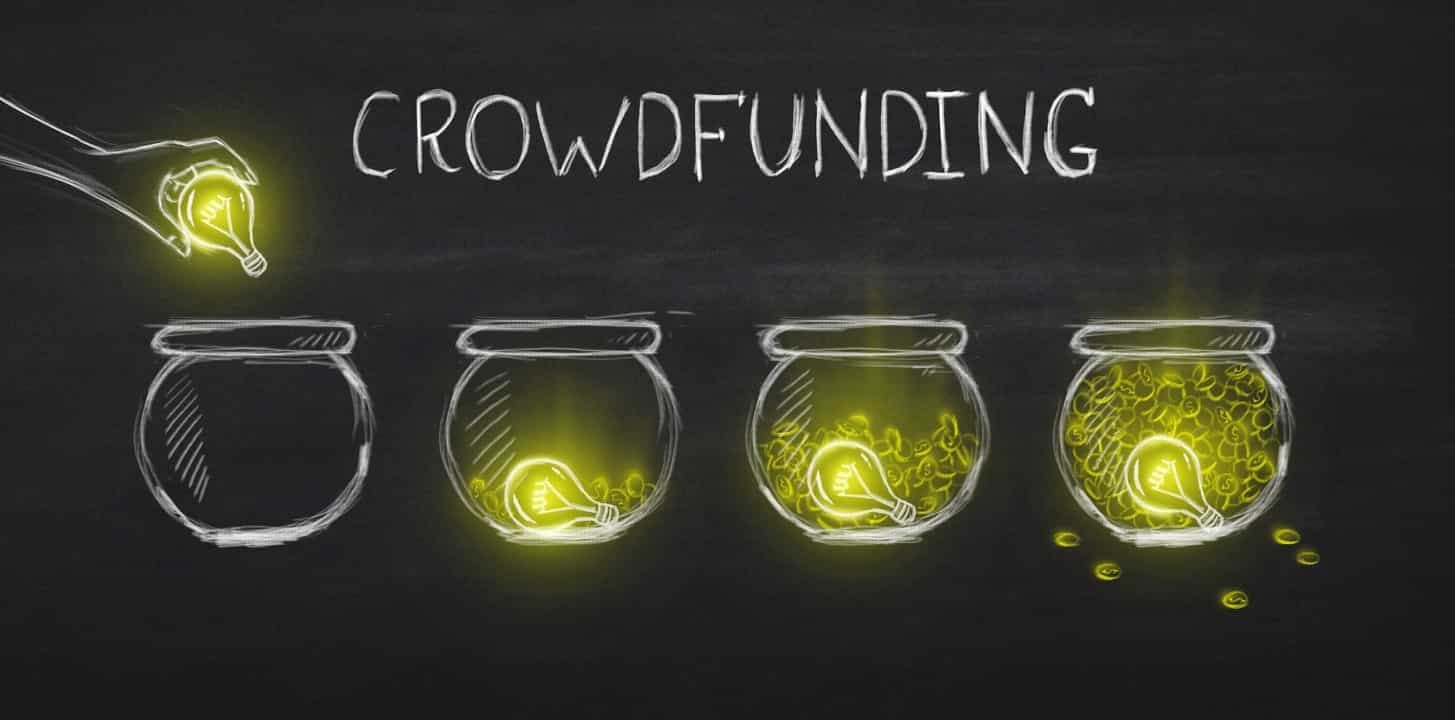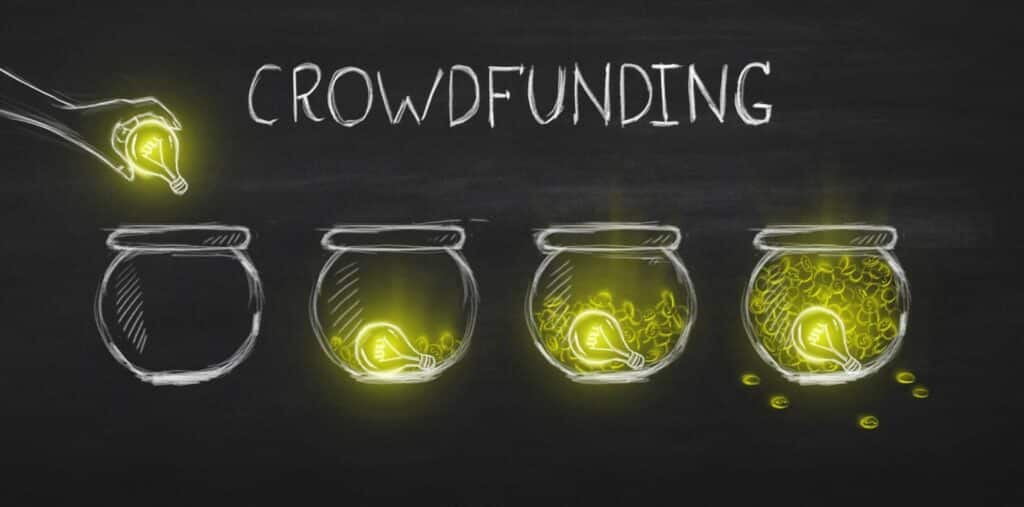 If everything was perfect, everyone could invest and make a profit, but even this kind of investment option can have a lot of disadvantages. Here are some of them:
1. Investments can both increase and decrease
Whichever way you invest in real estate, the risks are very similar. Tenants do not have to pay rent. The property may require extensive work, or it can remain empty for a long period. All this means that your investment can fall like a stone. There is also the potential for mismanagement if the SPV is operated by inexperienced people.
2. This is a new field, which is enough risky
Real estate crowdfunding sites are pretty young, so it's hard to tell how safe or profitable they are in the long run.
3. You have no guarantees
There is no guarantee that the site you are using will not go broke. If this happens, you will still be a shareholder in the SPV, but you will need to appoint someone else to take over the management of the company, which can take time. If this does happen, this is not an ideal situation and you are likely to lose money in the process.
4. You may have reduced returns
Compared to traditional buy-to-rent investments, real estate crowdfunding is less profitable due to commissions.
Fees vary across platforms, but you can expect to pay:
Asset management fee
Commission due
Transaction costs
Stamp duty Land tax
VAT
Always check your commission before investing. Ideally, look for a platform that offers a comprehensive breakdown of their commissions so you know exactly what you are paying and how it affects the overall return on your investment.
5. You may lack of control
You are not in control of the property. It is an arm's length investment where the platform or its management company is managing the property. If you are not satisfied with how your investment is paying off, there is nothing you can do but sell your stake. If a platform spends too much on maintenance or makes other decisions that you don't like, you don't have a say.
While a homeowner can view their asset as a shareholder in the crowdfunding platform, you are relying on the information provided to you. You cannot go and check the property or renters. All you can do is hope that the property you have invested in will not have major problems.
6. Quickly liquidating an investment can be difficult
As we mentioned, it can take time to sell an investment stake in a real estate crowdfunding scheme. If you are still within the minimum investment period, you may have to wait for another shareholder to buy you out, which may not happen right away.
8. Fines may be imposed
Some crowdfunding sites set a minimum deadline before you can abandon your investment. If you want to exit at this stage, you will have to wait for someone else to buy your share. Fines may apply for leaving early, so check this before investing.
Best Crowdfunding platforms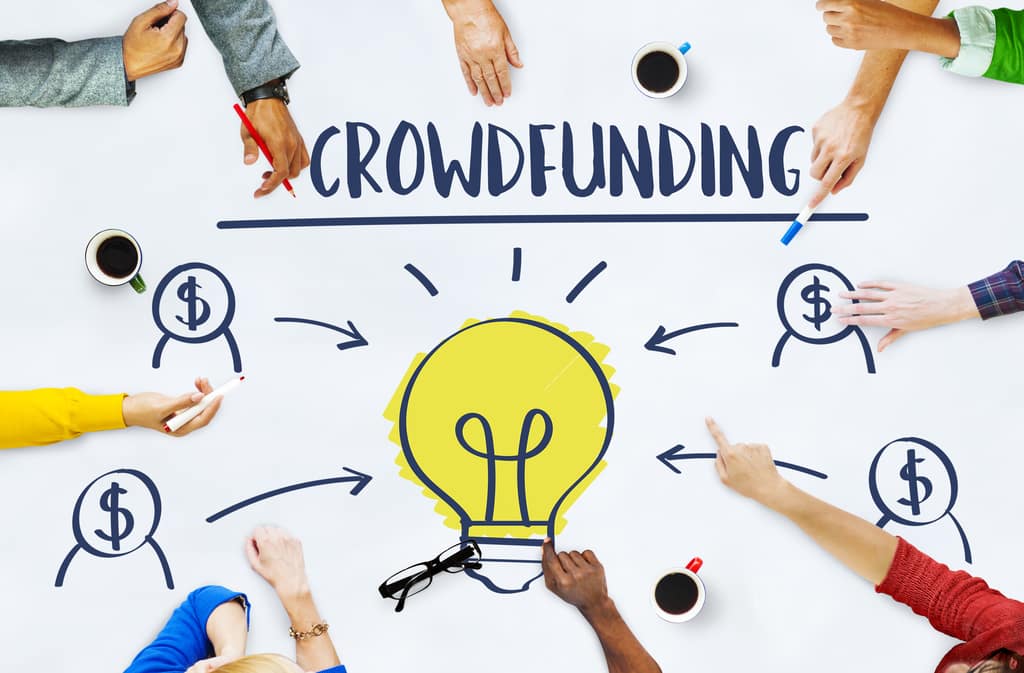 Real estate crowdfunding is a relatively new way of investing in commercial real estate. Some platforms can provide you with everyday, possible investors, with access to assets that have traditionally been reserved for the rich. Real estate investment platforms connect developers and other real estate professionals with individual investors who want access to real estate – without the hassle of owning, financing, and managing real estate.
While real estate crowdfunding is inherently risky, real estate investments can help diversify your portfolio and generate competitive returns.
Fundraise
Fundrise is a private real estate investment destination for beginners who do not require accreditation. The platform takes a value investing approach, investing in assets that increase in value over a long time frame.
Investors pay 0.15% per annum for investment advisory services that go into launching and managing the platform; other fees may apply. To start investing with Fundrise, you need a minimum of $ 500 with a "Startup Portfolio". You can upgrade to other account levels if you want to invest more over time. It works like this: The Fundrise team finds, receives, and manages a diversified portfolio of US-based real estate projects that you invest in.
You may then be paid through a quarterly dividend distribution and an increase in the value of your investment as the value of your investment shares exceeds time; Dividend payments are not always guaranteed.
CrowdStreet
CrowdStreet is an online commercial real estate investment platform primarily available to accredited real estate investors. The minimum investment will be different for the investment option. But you should note that most suggestions on the platforms will require a minimum of US $ 25,000.
Asset classes range from hotel, industrial, medical office, multi-family, retail, and self-storage, among several others. CrowdStreet provides investors with selective, institutional investment opportunities. According to the CrowdStreet website, only a small fraction of the transactions reach the CrowdStreet marketplace. "Our Capital Markets team works in every region of the US looking for the best sponsors with the highest quality deals.
Thousands of transactions are discussed, hundreds are formally considered and formed there, but in the end, about 5% do it. on the CrowdStreet Marketplace, says Thor Steen, CEO, and co-founder of CrowdStreet. In 2002, February, the platform claimed to have reached over $ 1 billion in real estate investments.
RealtyMogul
RealtyMogul offers institutional commercial real estate deals to both accredited and non-accredited investors. RealtyMogul utilizes a traditional growth strategy, which can be suitable for either buy or hold real estate investors, who are looking to make passive income from their investments.
The RealtyMogul team consists of experienced professionals with backgrounds in real estate, technology and finance. In addition to investing in individual property, the platform also offers public non-tradable REITs called MogulREITs for income and growth.
"Accredited and non-accredited investors can invest as little as $ 5,000 in diversified REIT platforms, including a multi-family fund," says Gillin Hellman, CEO of RealtyMogul. The company has invested over $ 500 million in commercial properties worth over $ 2 billion.
EquityMultiple
EquityMultiple is a commercial real estate investment platform with a combined historical return of over 14%. According to the company's website, EquityMultiple only selects 5% of these investments from among the properties it signs and evaluates. Starting at $ 10,000, investors can access commercial real estate in the private market and invest in professionally managed real estate.
"Our team takes a bottom-up approach to every trade, working on behalf of our investors to mitigate unforeseen risks, protect principal, connect with the sponsor and any other stakeholders, and ultimately maximize returns," said Charles Clinton, General Manager director and co-founder of EquityMultiple.
The company's platform gives investment opportunities with reporting and analytics for each property.
Pained by financial indecision? Want to invest with Adam?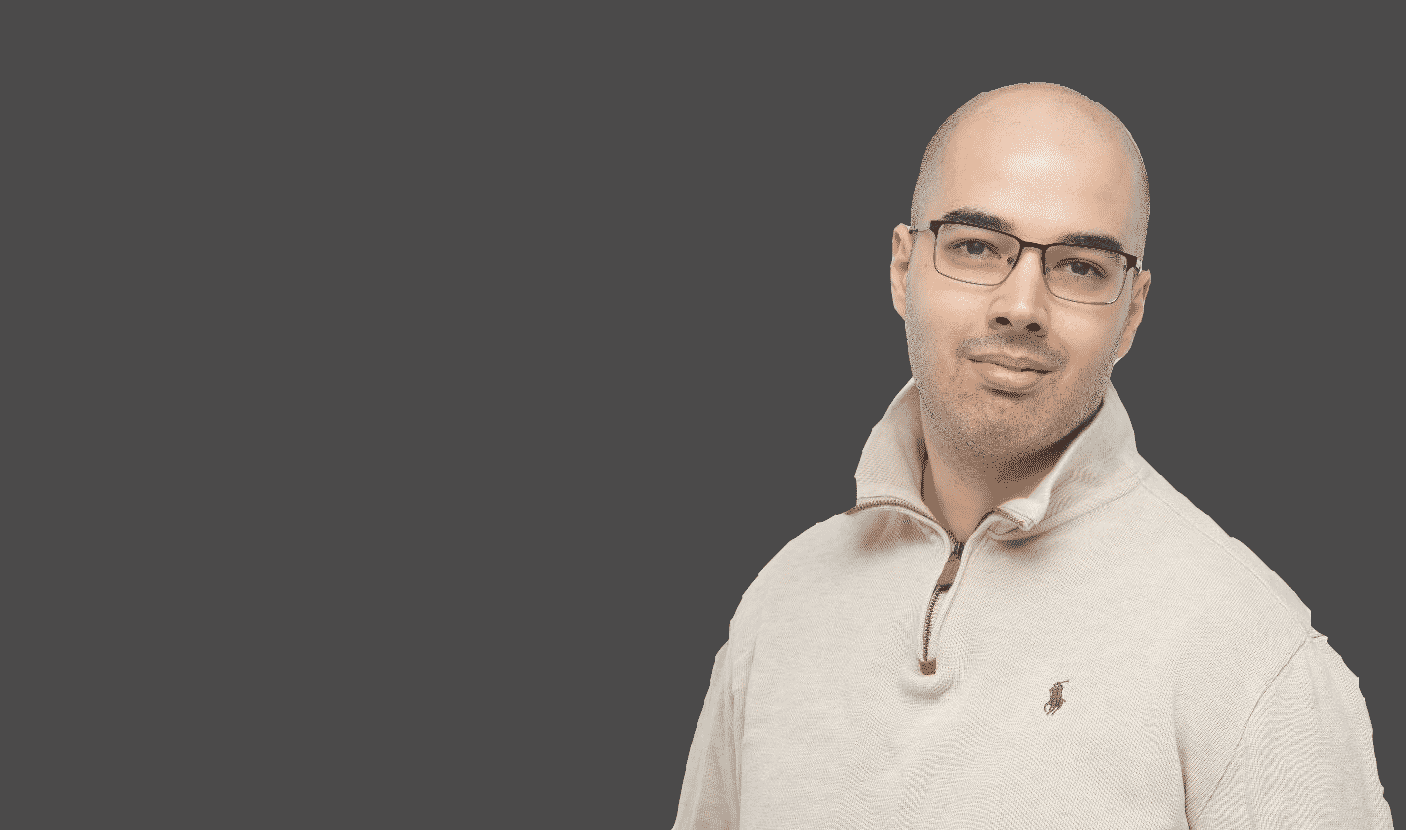 Adam is an internationally recognised author on financial matters, with over 295.8 million answers views on Quora.com and a widely sold book on Amazon
Tags
Best Crowdfunding platforms
,
best crowdfunding reits
,
best crowdfunding sites for investors
,
best real estate crowdfunding 2021
,
Best real estate crowdfunding options
,
best real estate crowdfunding options europe
,
best real estate crowdfunding options reddit
,
best real estate crowdfunding options uk
,
Buying a property
,
can you make money crowdfunding real estate
,
Cons of real estate crowdfunding
,
CrowdStreet
,
EquityMultiple
,
Finding or creating a real estate crowdfunding platform
,
Fundraise
,
fundrise
,
how to invest in crowdfunding real estate
,
how to use crowdfunding for real estate
,
Investing in real estate
,
Investing or raising capital
,
investment advice for expats
,
is real estate crowdfunding a good investment
,
Is real estate crowdfunding safe?
,
Making profit
,
Planning the crowdfunding process
,
Pros and cons of Real Estate Crowdfunding
,
RealtyMogul