Real estate in Costa Rica, with its breathtaking beaches and lush rainforests, often captivates the hearts of many. Recently, the allure of this paradise has led to a surge in interest in buying real estate in Costa Rica.
However, before you dive into this venture, let's explore some reasons why investing in real estate in Costa Rica might not be the best decision for everyone.
If you want to invest as an expat or high-net-worth individual, you can email me (advice@adamfayed.com) or use these contact options.
Legal Complexities and Bureaucracy on Real Estate in Costa Rica
When considering real estate in Costa Rica, you'll immediately face a series of legal intricacies.
Land Ownership Restrictions
Real estate in Costa Rica is attractive, especially with its majestic mountains and lush rainforests. However, the legal framework and regulations surrounding property ownership can be challenging, especially for foreigners.
Costa Rica has laws that allow foreign ownership of property, but there are nuances to be aware of. The Maritime Zone Law is one such regulation that limits the rights of property owners near the coast.
This specific law often catches those off-guard who dream of owning beachfront real estate in Costa Rica. Moreover, foreigners must apply for permission from the government before they can finalize a property purchase, adding another layer to the process.
Property Registration and Transfer
Once you've chosen a property in Costa Rica, the registration process can be quite tedious. The property purchase requires a public conveyance deed granted before a Costa Rican notary public.
This deed ensures one party sells the property, and the other acquires it. After the purchase, you must register the property in the Costa Rican public registry.
This registration confirms your legal ownership of the property and ensures it's protected by Costa Rican law. Additionally, you'll need a tax identification number from the Costa Rican government to address property taxes.
Navigating the Costa Rican Property Market
The real estate market in Costa Rica has its dynamics. While the GDP per capita indicator shows that the wealth of Costa Rican people has grown by 7.2% over the last five years, it's essential to understand the local market trends.
Rental properties in Costa Rica, for instance, offer gross rental yields between 5.3% and 8.0%. This data suggests a positive rental market environment, which could indicate long-term sustainability and growth for real estate in Costa Rica.
The Role of Legal Professionals
While not mandatory, hiring a Costa Rican lawyer when purchasing real estate in Costa Rica is highly recommended. The complexities of acquiring real estate in a foreign country can be daunting, and a knowledgeable lawyer can guide you through the maze.
They can review essential legal documents, conduct due diligence to verify property ownership, and check for any existing liens or encumbrances.
Moreover, they can guide you through the legal requirements and procedures involved in property transactions in Costa Rica, ensuring you're compliant with local laws and regulations.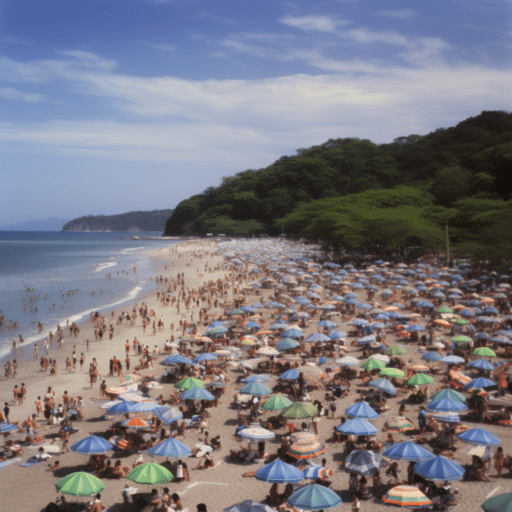 Potential Risks and Considerations
Before investing in real estate in Costa Rica, it's crucial to be aware of potential risks. Some properties might have unclear or disputed titles, leading to legal complications.
Costa Rica also has specific zoning regulations and land use restrictions that can vary across regions. It's essential to verify that the property you intend to purchase aligns with your intended use.
Additionally, while Costa Rica generally boasts decent infrastructure, some remote areas might have limited access to basic amenities, impacting the property's value and your quality of life.
Fluctuating Property Values
Real estate in Costa Rica, like many other places, is subject to market fluctuations. Various factors, both internal and external, can influence property values, making it essential for potential investors to stay informed and vigilant.
Overvaluation in Tourist Hotspots
Costa Rica's picturesque landscapes and pristine beaches have made it a top destination for tourists worldwide. Consequently, some areas, especially those frequented by tourists, often see inflated property values.
Sellers, recognizing the demand, sometimes overprice real estate in Costa Rica's prime locations. While this might seem like an opportunity for a quick profit, it's essential to understand that this overvaluation can lead to a poor return on investment in the long run.
Investors need to conduct thorough research and possibly seek local expertise to avoid paying more than the property's actual worth.
Economic Factors Affecting Property Prices
The broader economic landscape plays a crucial role in determining the value of real estate in Costa Rica.
Demand from Foreign Buyers
A significant driver for the Costa Rican real estate market is the strong demand from foreign buyers, mainly from North America and Europe. This international interest can sometimes inflate property prices, especially in areas popular among expatriates.
Country's Economic Growth
Recent reports suggest that 2024 might be a favorable time to purchase property in Costa Rica due to the country's economic growth. However, while growth can lead to increased property values, it's essential to consider other economic indicators and their potential impact on real estate in Costa Rica.
Limited Housing Supply Near Beaches
Another factor to consider is the limited housing supply, especially for properties close to the beach. This scarcity can drive up prices, making beachfront real estate in Costa Rica a premium.
However, as with any limited resource, it's crucial to evaluate whether the investment will offer a good return in the future.
Inflation and Mortgage Rates
Factors such as inflation and historically high mortgage rates can also impact the real estate market. These economic factors can reduce demand for real estate, leading to potential slowdowns in certain market segments.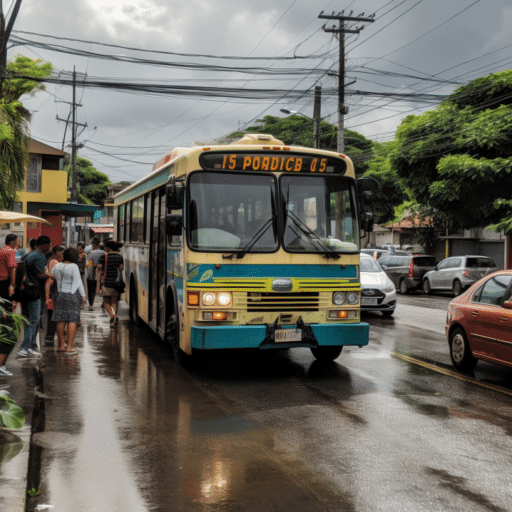 Maintenance and Upkeep Challenges
Maintaining real estate in Costa Rica presents unique challenges that stem from its tropical location and specific environmental conditions.
High Humidity and Its Effects on Buildings
Costa Rica's tropical climate is synonymous with high humidity. While the warm weather and lush landscapes are attractive, the moisture in the air can have detrimental effects on buildings.
High humidity can lead to condensation on windows, wet stains on walls and ceilings, and even moldy bathrooms. Over time, these issues can escalate, causing structural damage to properties.
Mold growth, in particular, is a significant concern for real estate in Costa Rica. Not only can it damage building materials, but it can also pose health risks to occupants.
Prolonged exposure to mold can lead to respiratory problems and allergic reactions. Therefore, real estate in Costa Rica requires regular checks and preventive measures to combat mold growth.
Moreover, materials used in construction need to withstand the extreme tropical climate conditions, which can range from heavy rainfall to months of dryness. Choosing the right materials and construction techniques is crucial to ensure the longevity of real estate in Costa Rica.
Pest Issues Unique to Tropical Climates
The warm and humid conditions of Costa Rica are a breeding ground for various pests. Termites, ants, and other insects thrive in such environments and can pose significant threats to real estate in Costa Rica.
Termites, for instance, can silently eat away at the wooden structures of a building, compromising its integrity over time.
Apart from the structural damage, pests can also lead to health concerns. Some ants and insects are carriers of diseases, and their presence can lead to outbreaks if not managed properly.
Regular pest control and inspections become essential for those who own real estate in Costa Rica to ensure that their property remains free from infestations.
Furthermore, the tropical climate also attracts larger pests like rodents and reptiles. Ensuring that homes are well-sealed and that there are no entry points for these creatures is crucial for the safety and well-being of the occupants.
Financial Implications
Real estate in Costa Rica presents several financial considerations that potential buyers should be aware of.
Property Taxes and Hidden Costs
While the allure of low property taxes might seem enticing, real estate in Costa Rica often comes with hidden costs that can quickly add up. For instance, when you decide to buy property in Costa Rica, whether it's land alone or with a house on it, you can expect about 4.4% in closing costs.
These costs comprise property transfer taxes, attorney fees, a value-added tax of 13% on the attorney fees, and escrow company fees.
It's essential to negotiate these costs with the seller during the offer phase. Typically, for a full price offer, both parties split the closing costs. However, for offers below the asking price, buyers usually shoulder 100% of the closing costs.
Currency Exchange Rate Volatility
The Costa Rican currency, the colón, can be volatile. This fluctuation impacts those who rely on income or savings from their home country.
When the colón's value drops or rises significantly against major currencies like the US dollar or the Euro, it can affect the real value of your investment. This volatility can influence the affordability and potential returns from real estate in Costa Rica.
Limited Mortgage Options for Foreigners
Securing a mortgage as a foreigner in Costa Rica poses its challenges. The options available are limited, and interest rates can be higher than what foreigners might be accustomed to in their home countries.
This limitation can make financing real estate in Costa Rica less attractive for many potential buyers.
Real Estate Commissions and Capital Gains
When selling property in Costa Rica, it's crucial to factor in the real estate commission fees, which typically stand at 6%.
On top of this, there's a Value Added Tax (VAT) of 13% on the commission amount. Additionally, capital gains tax can apply, depending on various factors such as the duration of ownership and whether the property served as a primary residence.
For instance, if the property was your primary residence for at least 183 days per year and did not generate any rental income, you might be exempt from capital gains taxes.
However, properties that derive rental income or serve as secondary residences might be subject to these taxes.
The Importance of Due Diligence
Before finalizing any real estate transaction in Costa Rica, conducting thorough due diligence is paramount. This process typically lasts around 21 days, during which the buyer and their attorney investigate and research the property.
Key checks include ensuring property tax payments are up-to-date, verifying property line surveys, inspecting the home, confirming water rights, and ensuring building plans match those on file with the local municipality.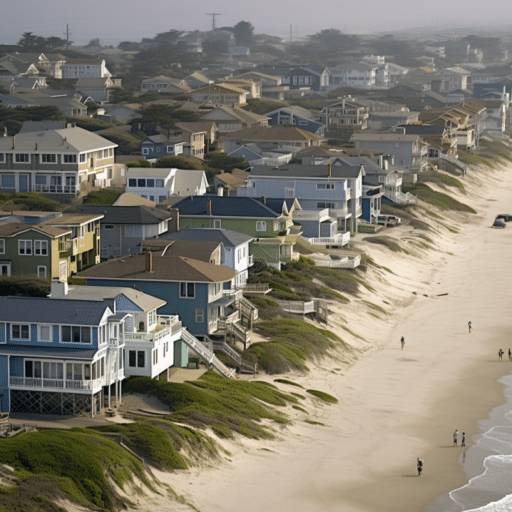 Limited Access to Modern Amenities
Costa Rica, known for its picturesque landscapes and vibrant culture, does offer a range of modern conveniences. However, when it comes to real estate in Costa Rica, especially in certain areas, there are notable limitations.
Remote Areas with Limited Infrastructure
Purchasing real estate in Costa Rica's remote regions can present challenges due to the lack of essential infrastructure. These areas often lack reliable electricity, water, or internet services, making daily life and property management more difficult.
Transportation Concerns
Transportation stands out as a significant concern when discussing infrastructure in Costa Rica. The country has over 35,705 kilometers (22,187 miles) of roads, but a majority of them remain in poor conditions. Only 12% of local roads and 56% of national roads are paved.
This situation often necessitates the use of SUVs or off-road vehicles to navigate the terrain. Furthermore, while there are projects in place to improve the road systems, the government's investment, which is only 1.1% of the annual GDP, doesn't seem sufficient to meet the growing demand.
Public Transportation Limitations
Public transportation in Costa Rica, especially outside of San José, can be challenging. San José serves as the primary transportation hub, but it lacks a central bus terminal.
While bus services are affordable, they aren't always first-rate. Moreover, the further you move away from San José, the scarcer the transportation options become.
Inconsistencies in Utilities
Even in more developed parts of Costa Rica, utilities can be inconsistent, impacting those who invest in real estate in Costa Rica. Power outages and water shortages are not uncommon and can disrupt daily life.
Internet and Communication Services
For many, a reliable internet connection is a must-have. In metropolitan areas of Costa Rica, high-speed internet services are available, with speeds ranging from 2 megabytes per second to 100mb/s.
However, the reliability of these services can vary, especially as you move away from urban centers. Outages do occur, but they are generally addressed quickly.
Mobile services, on the other hand, can be spotty in rural areas, making it advisable for residents to opt for local SIM cards to avoid high roaming charges.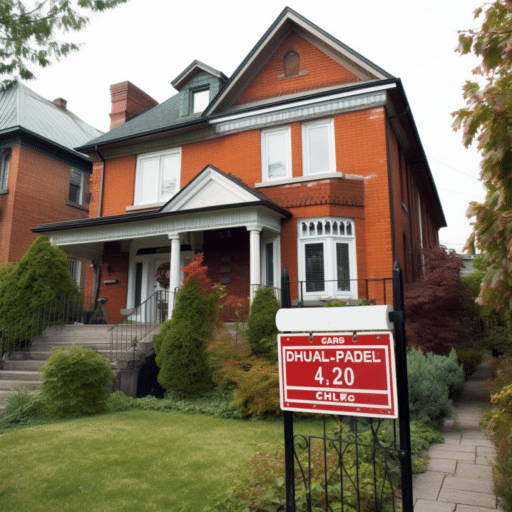 Air Travel Infrastructure
While Costa Rica boasts 48 main airports, only four cater to international flights. Two of these are located in San José, with the others in Limón and Guanacaste.
Domestic flights offer a convenient way to travel to remote areas, but it's essential to be aware of the limited international options when considering real estate in Costa Rica.
Pained by financial indecision? Want to invest with Adam?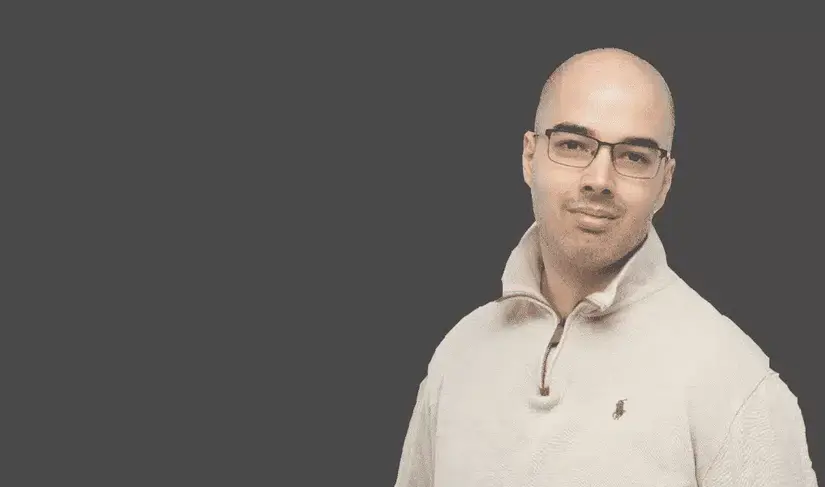 Adam is an internationally recognised author on financial matters, with over 694.5 million answer views on Quora.com, a widely sold book on Amazon, and a contributor on Forbes.