Halal investing offers a unique and ethical approach to managing finances. When discussing halal real estate investing, we highlight investments that align seamlessly with Islamic principles.
If you want to invest as an expat or high-net-worth individual, you can email me (advice@adamfayed.com) or use these contact options.
What is Halal Investing?
Halal investing adheres to the teachings of Islam, ensuring that investments steer clear of prohibited (haram) activities. Islam champions ethical and just financial practices.
The term "halal" translates to "permissible," guiding Muslims in their financial endeavors.
Halal investing in real estate signifies investments in properties that resonate with these Islamic principles. At the heart of halal investing lies avoiding interest (riba) and uncertain transactions (gharar).
Engaging in halal investing in real estate ensures your investments steer clear of profits from forbidden sources.
Why Real Estate is a Preferred Asset Class for Halal Investing in Real Estate
Real estate naturally complements halal investing principles. Halal investing in real estate sidesteps the intricacies of stocks and bonds, which may harbor hidden haram elements. The global rise in awareness about ethical investing has amplified the demand for halal investing in real estate.
Real estate presents a tangible and compliant option as more investors seek transparent and ethical investment avenues. Several factors contribute to the growing interest in halal investing in real estate.
The increasing global Muslim population and a surge in disposable income have led to a higher demand for properties that align with Islamic teachings.
Moreover, the transparency and tangibility of real estate investments make them an attractive option for those looking to adhere to halal principles. Islamic banks and financial institutions are pivotal in promoting and facilitating halal investing in real estate.
These institutions offer Shariah-compliant financing options, ensuring investors can acquire properties without compromising their religious beliefs.
Challenges and Solutions in Halal Real Estate Investment
Like any investment avenue, halal investing in real estate comes with challenges. However, investors can effectively navigate these challenges with the right knowledge and approach.
One of the primary concerns for investors is ensuring that their real estate investments remain Shariah-compliant.
This involves thorough due diligence, consultation with Islamic scholars, and sometimes even seeking certification from recognized Islamic bodies. While real estate is generally considered a stable investment, market fluctuations can impact property values.
Investors practicing halal investing in real estate should stay informed about global economic trends and real estate market dynamics to make informed decisions.
Understanding the Halal Real Estate Market
Halal investing in real estate goes beyond merely avoiding interest. It delves deep into understanding the market dynamics and tapping into the potential for halal-compliant returns.
The global landscape offers many opportunities for halal investing in real estate.
From emerging markets to established hubs, each region presents unique prospects. Africa and Southeast Asia are becoming hotspots for halal investing in real estate.
With their burgeoning Muslim populations, the demand for halal-compliant properties is rising.
For instance, countries like Indonesia, with its significant Muslim majority, are witnessing a surge in demand for properties that adhere to Islamic principles. Dubai and Malaysia stand out as pioneers in halal investing in real estate.
These regions have embraced Islamic finance and developed infrastructures that cater specifically to Muslim investors.
For instance, Dubai's real estate market is known for its luxurious properties that adhere to halal standards, making it a prime destination for Muslim investors.
The Role of Islamic Finance in Real Estate
Islamic finance is the backbone of halal investing in real estate. It ensures that investments are profitable and align with Islamic teachings.
Differences Between Conventional and Islamic Mortgages
Conventional mortgages thrive on interest, which is prohibited in Islam. On the other hand, Islamic mortgages operate on a profit-sharing basis. This fundamental difference ensures that halal investing in real estate remains ethical.
For instance, while conventional mortgages burden the borrower with accumulating interest, Islamic mortgages involve a partnership where both the bank and the borrower share the risks and rewards.
Various Halal Property Investment Methods
Halal investing in real estate offers multiple avenues for investors. From direct investments to pooling resources, each method has its advantages.
Direct Investment (DIY)
Direct investment gives you complete freedom over your property choices. However, it requires significant effort, from finding the property to managing it.
While it offers full control over the yield, it demands more upfront cash and involves risks associated with property management and market fluctuations.
Property Investment Companies
Companies like Yielders simplify the investment process by pooling resources from multiple investors. They manage the property, ensure halal compliance, and distribute the profits among the investors.
While this method reduces the workload for the investor, it comes with fees and offers less control over individual properties.
Property Funds and REITs
Real Estate Investment Trusts (REITs) allow investors to earn dividends from real estate investments without direct management. They offer diversification and liquidity but might provide lower capital appreciation.
Development Projects
Investing in development projects can yield high returns. These investments focus on the development phase of properties, offering profits at various stages.
However, they come with challenges like project delays or market dependencies.
Avoiding Haram (Prohibited) Transactions
Success in halal investing in real estate hinges on steering clear of haram transactions. The essence of halal investing is not just about generating profit but ensuring that the means of achieving that profit are ethical and in line with Islamic principles.
Common Real Estate Transactions to Avoid
The real estate market is vast, and while it offers numerous opportunities for halal investing in real estate, it also presents pitfalls that can compromise the halal nature of an investment.
Properties with Haram Tenants
One of the primary concerns in halal investing in real estate is the nature of the tenants occupying the property.
Properties housing businesses like liquor stores, gambling establishments, or any other activity prohibited in Islam are unsuitable for halal investing.
Before purchasing any property, it's crucial to research its history and the nature of its tenants. This ensures that your halal investing in real estate remains untainted by haram activities.
Interest-based Financing Options
Prohibiting interest (riba) is a fundamental principle in Islamic finance. Traditional mortgages, which rely on interest, pose a significant challenge for those pursuing halal investing in real estate.
Fortunately, Islamic financing options are both compliant and designed to facilitate halal real estate transactions. These options typically involve profit-sharing or lease-to-own models, ensuring that the buyer and financial institution share the risk and reward.
Due Diligence in Halal Real Estate
Ensuring that your real estate investments are halal requires more than just avoiding obvious haram transactions. It demands thorough due diligence to ensure every investment aspect aligns with Islamic principles.
Consulting with Islamic Scholars
Islamic jurisprudence, or fiqh, is intricate, and its application to modern financial transactions like real estate can be complex.
Before finalizing any decision related to halal investing in real estate, consulting with Islamic scholars specializing in finance is wise. These scholars can guide you, ensuring your investments are profitable and compliant with Islamic teachings.
Seeking Expertise from Halal Real Estate Professionals
The real estate market is ever-evolving, with new trends, regulations, and opportunities emerging regularly.
Professionals specializing in halal investing in real estate are equipped with the knowledge and expertise to navigate this dynamic landscape. They can offer insights into market trends, provide access to halal financing options, and ensure that all transactions comply with Islamic principles.
Strategies for Successful Halal Real Estate Investment
Achieving success in halal investing in real estate demands a well-thought-out strategy and a keen understanding of the market dynamics.
Diversifying Your Real Estate Portfolio
Diversification stands as a cornerstone in the world of investment. By diversifying, you spread risk and enhance the potential returns from halal investing in real estate.
Residential and commercial properties present unique opportunities for halal real estate investment. Residential properties, such as homes and apartments, often guarantee a steady rental income stream.
On the other hand, commercial properties, including office spaces and retail outlets, can yield larger returns, especially in prime business areas.
The scope of halal investing in real estate extends beyond local boundaries. International markets offer lucrative opportunities, especially in countries with a growing Muslim population.
By exploring international real estate markets, you diversify your investment portfolio and tap into the potential of emerging economies.
Leveraging Partnerships and Joint Ventures
Collaboration with like-minded investors makes halal investing in real estate even more fruitful.
Pooling resources and expertise with other investors can lead to larger and more ambitious real estate projects. Joint ventures in halal investing in real estate can lead to acquiring prime properties that might be out of reach for individual investors.
Moreover, shared investments mean shared risks, making the venture more secure and appealing.
When entering a partnership for halal investing in real estate, it's crucial to ensure all partners are on the same page regarding halal compliance.
This means that the investment strategies, financing sources, and the property's nature should align with Islamic principles.
Current Trends in Halal Real Estate Investment
The halal economy is witnessing rapid growth, with the global spending by Muslims in Islamic economy sectors projected to reach $2.4 trillion by 2024.
This growth is not limited to food or cosmetics but extends to halal investing in real estate. With the increasing demand for halal products and services, there's a surge in properties that cater specifically to the needs of Muslim consumers.
These properties ensure that the surroundings and amenities align with Islamic principles, making them prime choices for halal investing in real estate.
Overcoming Challenges in Halal Real Estate
The journey of halal real estate investing presents its own challenges.
Armed with the right knowledge and a strategic approach, these challenges become opportunities for growth and success.
Addressing Liquidity Concerns
One of the primary concerns in halal investing in real estate is liquidity. Real estate, by nature, is a less liquid asset than stocks or bonds.
However, with strategic planning, you can effectively address these concerns.
Exit Strategies for Halal Investors
A well-defined exit strategy is crucial for halal investing in real estate. Whether you're considering selling or leasing the property, having a clear plan helps ensure profitability.
Recent data suggests that halal real estate investors are increasingly looking at long-term leasing options, which provide a steady income stream and align well with Islamic principles.
Balancing Profit with Ethical Considerations
Profit is a driving factor in any investment. However, halal investing in real estate places equal emphasis on ethical considerations.
It's not just about the returns; it's about ensuring that the source of profit is permissible.
For instance, renting out to businesses that align with Islamic values is a key consideration.
Overcoming Regulatory and Legal Hurdles
Every country or region has its own set of regulations regarding real estate.
For those keen on halal investing in real estate, understanding and adhering to these regulations while ensuring compliance with Islamic principles can be a balancing act.
Understanding Local Real Estate Laws
Before you commit to halal investing in real estate, it's essential to get acquainted with local real estate laws.
This includes understanding property rights, taxation, and other legalities affecting your investment.
For instance, some countries offer tax incentives for properties developed as "green" or sustainable, which can be an added advantage for halal investors.
Ensuring Compliance with Islamic Jurisprudence
Halal investing in real estate goes beyond just avoiding interest.
It ensures that every investment aspect, from financing to property usage, aligns with Islamic teachings.
This might involve consulting with Islamic scholars or seeking advice from financial institutions specializing in Islamic finance.
Pained by financial indecision? Want to invest with Adam?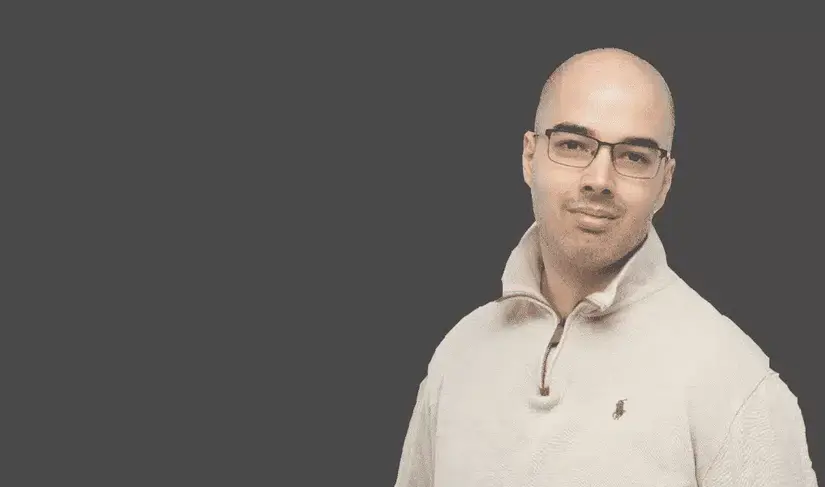 Adam is an internationally recognised author on financial matters, with over 668.8 million answer views on Quora.com, a widely sold book on Amazon, and a contributor on Forbes.