Best Wealth Management Banks In The Philippines
If you are looking to invest as an expat or high-net-worth individual, which is what I specialize in, you can email me (advice@adamfayed.com) or use WhatsApp (+44-7393-450-837).
Introduction
The best wealth management banks in the Philippines are also the most popular banks in the country offering asset and wealth management services.
The specific features and services that each bank provides, which can range from basic investment and asset management to a more comprehensive solution that includes private banking, estate and tax planning, and a variety of trust products, determine how these differ from one bank to the next.
10 Best Wealth Management Banks in the Philippines
1. Security Bank
Security Bank, founded in 1951, was the first private and Filipino-controlled bank in the post-World War II era. Security Bank is one of the best wealth management banks in the Philippines.
It provides a comprehensive range of goods and solutions to major industries such as retail, commercial, and financial services.
The bank employs over 5,900 people and operates a network of 313 online locations and 804 ATMs.
Security Bank's Wealth Management Services include customized investment portfolios, knowledgeable financial counsel, estate planning, and financial planning solutions.
Investment Management Account (IMA)
Your assets can be managed by investment professionals through Security Bank's IMA (both for personal and corporate accounts). It is available in two types:
Directional IMA: You can specify terms and conditions and direct SBC – Trust where to invest funds. PHP 1,000,000 is the bare minimum.
Regular IMA: SBC – Trust is given full discretionary authority over your funds. PHP 100,000,000 is the bare minimum.
Protection and Estate Planning
Personal Management Trust assists you in managing your assets and transferring them to chosen beneficiaries. It can also supplement your existing estate strategy. Aside from offering Trust asset terms and conditions, they also assist clients in developing a unique investment portfolio with higher returns.
Other services under Security Bank's Wealth Management:
2. Union Bank of the Philippines (Unionbank)
Union Bank, which was founded in 1968, pioneered the online banking trend in the Philippines.
Apart from developing the first bank website in the Philippines, it also introduced the EON Cyber Account, the country's first electronic savings account, which also marked the beginning of electronic checking.
The bank's online facility allows for transaction and information access via a variety of channels, including a nationwide branch network of 388 branches, 389 on-site and 96 off-site ATMs, internet banking, and a call centre.
It also provides business-to-business banking services and corporate cash management to the country's local and multinational corporations.
Unionbank is one of the best wealth management banks in the Philippines.
UnionBank Private Banking seeks to provide clients with complete wealth management solutions and globally diversified portfolios, as well as bespoke asset management and family services advising.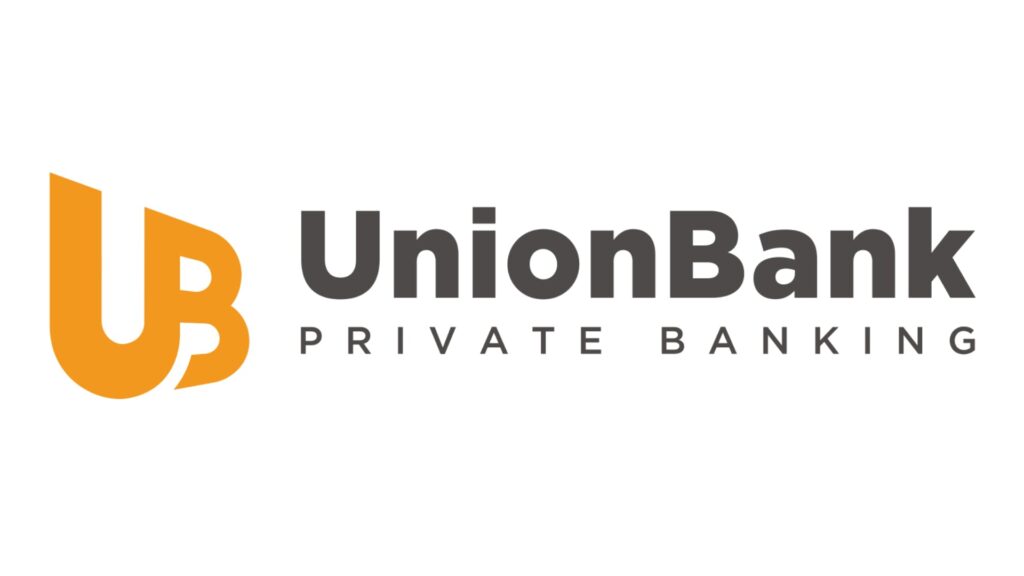 3. Metropolitan Bank & Trust Company (Metrobank)
Metropolitan Bank & Trust Company, famously known as Metrobank, is one of the top financial institutions and best wealth management banks in the Philippines.
It presently provides a comprehensive range of banking goods and services all over the world through its network of approximately 1,774 ATMs, 706 local branches, 32 international branches, and representative offices. It has approximately 13,718 employees.
Metrobank was created in 1962, and its first branch opened a year later. It founded its first overseas branch in Taipei in 1970. It opened a representative office in Hong Kong three years later.
Metrobank was also the first private bank in the Philippines to open in the United States, opening a branch in Guam in 1975.
Clients can have financial professionals manage their investments and establish the guidelines for how the proceeds of their wealth will be distributed through Metrobank's Wealth Management Services.
Personal Management Trust: Create and manage a trust fund for family and close friends. You can specify the guidelines for how the trust fund's earnings will be distributed.
Life Insurance Trust: If you pass away, Metrobank will oversee the distribution of your life insurance proceeds to your heirs and beneficiaries.
Investment Management Activity: You can gain access to a variety of investments by having Metrobank create and manage a customized investment portfolio for you.
The Rizal Commercial Banking Corporation (RCBC), established in 1960 as a development bank, holds a commercial and investment banking license from the Central Bank of the Philippines.
Through its 418 branches and more than 1,375 ATMs nationwide, it offers a wide range of services to more than 6.5 million customers. The bank employs about 6,611 people and also oversees remittance offices and partnerships in 24 nations.
The company's private banking division, RCBC Wealth Management, is devoted to meeting the investment and financial needs of high-net-worth individuals.
The following facets of wealth management are handled by a committed relationship manager as part of high-level professional service.
Financial and Investment Advice: RCBC's finance experts can provide expert advice on your various investments and assets.
Retirement Planning: Strategies and methods for achieving your financial goals after you retire.
Estate Planning: This allows you to specify the conditions under which your assets and wealth will be distributed in the event of your death.
5. Bank of the Philippine Islands (BPI)
The Bank of the Philippine Islands (BPI), formerly known as El Banco Espaol Filipino de Isabel II, was established in 1851, making it the oldest bank in the Philippines and Southeast Asia. It marked the beginning of the Philippine banking and finance industry.
BPI offers a wide range of banking products and services through its network of over 1,173 branches (local and in Hong Kong and Europe) and 2,707 ATMs and cash deposit machines, including consumer banking and lending, insurance, foreign exchange, leasing, and corporate and investment banking.
It employs approximately 19,952 people.
BPI Asset Management and Trust Corporation offer clients personalized wealth acquisition and management solutions.
Personal Management Trust: BPI's PMT service allows clients to set aside a portion of their assets to be managed by BPI Asset Management and Trust Corporation as Trustee for the benefit of themselves and/or their designated beneficiaries. It can be tailored to the Trustor's investment requirements, whether for asset preservation or for the future needs of your chosen beneficiaries.
Investment Management Account: Clients have access to BPI Asset Management and Trust Corporation's investment knowledge and expertise through an Investment Management Account.
Regular Subscription Plan: It's an investment program that enables customers to set up a recurring payment amount for the periodic purchase of units or shares for your Investment Fund or Mutual Fund account (monthly or quarterly).
Personal Equity & Retirement Account: PERA stands for Personal Equity and Retirement Account. It is a voluntary retirement account established by and for the sole use and benefit of the Contributor, with funds invested solely in PERA investment products in the Philippines.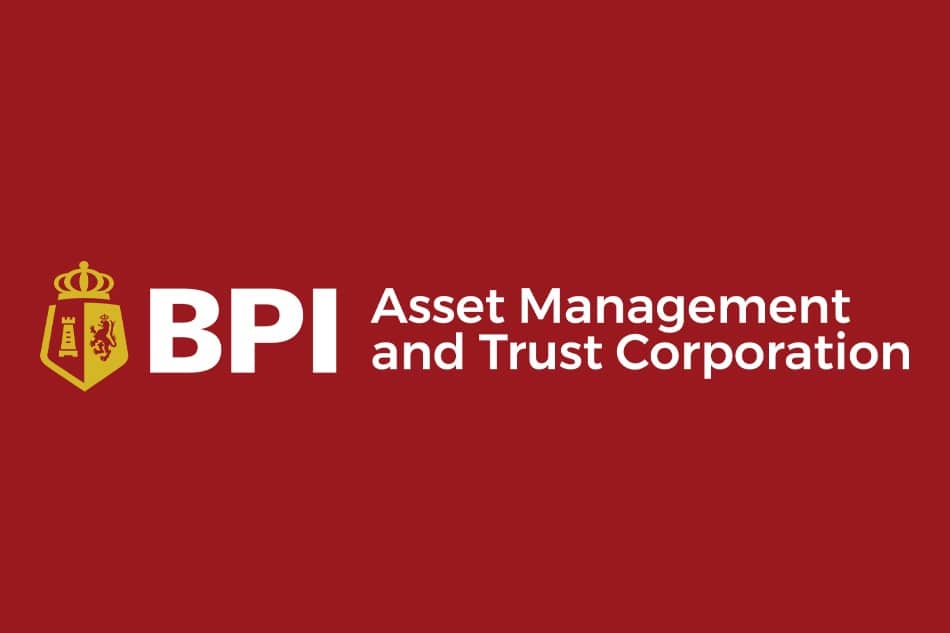 6. BDO Unibank (BDO)
In terms of assets, BDO Unibank Inc. is the biggest bank in the Philippines. With 1,472 branches and 4,439 ATMs nationwide, the full-service universal bank leads the nation in consolidated resources, deposits, and customer loans.
There are about 38,800 people working there.
Deposits, loans, foreign exchange, trusts and investments, brokerage, credit cards, remittances, and corporate cash management are just a few of the many goods and services that BDO provides.
Acme Savings Bank, a thrift institution established in 1967, changed its name to Banco de Oro Savings and Mortgage Bank in 1976 after being bought out by the Sy Group.
Clients can access Dedicated Relationship Managers, Wealth and Legal Advisors, and Investment Management, Wealth Planning, and Structuring services through BDO's Private Banking division.
Financial Planning: Offers clients a platform with an open architecture for estate planning, investment portfolio planning, and access to investment advisory services.
Wealth Protection and Distribution: Various systems for holding and protecting your wealth so that you can accomplish your long-term objectives. This includes the following services:

Living Trust
Estate Life Insurance Trust
Professional Pension Trust
Special Educational Trust
Other Special-Purpose Trusts
Testamentary Trust
Legacy, Endowment, and Charitable Trust
Special Purpose Trust

Investment Management: Allows for three different ways to delegate to BDO the tasks of asset allocation, portfolio construction, investment selection, and investment execution:

Managed account – BDO will create a portfolio tailored to your investment objectives and risk tolerance. This option enables BDO's wealth advisors, investment managers, and analysts to select and implement appropriate investments to meet your objectives.
Advisory account – For clients who want a greater level of involvement and responsibility in the management of their assets. They can choose investments based on wealth managers' ideas and suggestions tailored to the client's portfolio. BDO provides access to its capital markets and investment research, as well as assistance in analyzing asset classes and specific investments.
Execution – For clients who understand the complexities and movements of volatile markets. BDO offers a platform for executing investment strategies, as well as recording, settlement, and custody of your investments.
7. China Banking Corporation (Chinabank)
China Banking Corporation was the first privately owned local commercial bank in the nation when it was founded in 1920.
Chinese-Filipino businessmen made up its initial clientele. The bank now provides goods and services like remittances, trusts, investments, deposits, and cash management.
It also has control over affiliates and subsidiaries that offer bancassurance and insurance brokerage services.
Around 10,000 people are employed by China Bank, which has a network of 634 branches and 1,002 ATMs.
Investment Management Account (IMA) and Personal Management Trust services are offered by China Bank Trust & Asset Management Group (TAMG).
Investment Management Account: Your money will be actively managed full-time, in all market conditions, by China Bank's TAMG. Depending on whether the investment decisions are directional, where the client must first consent, they will have full authority to make investments while taking into account the pre-established investment guidelines. It has the following features:

Professional fund management that offers investment mandate flexibility
Trust Relationship Officer with a Passion
Access to a variety of financial instruments across different asset classes to reduce risk and increase returns on investment
Tailored portfolio management and design based on investment goals, liquidity needs, yield expectations, and risk tolerance
Updates on market trends and the value of clients' investments on a regular basis

Personal Management Trust: A living trust agreement designates China Bank TAMG as a Trustee to oversee a portion of your wealth or estate for the benefit of your financial security and/or the financial security of your beneficiaries. It has the following features:

A portfolio that allows users to access a variety of investment options without having to create additional accounts
Professional fund management to take advantage of market expertise, investing experience, and discipline of fund managers at China Bank
Distribution of wealth by designating beneficiary(ies) and specifying the dispositive clause that specifies how clients would like to pass on their wealth.
Freedom to decide between revocable and irrevocable trust arrangements. Whereas in the case of arrangements involving irrevocable trusts, assets won't be subject to estate tax
For assistance with all trust-related needs, a dedicated trust relationship officer is available.
8. Philippine National Bank (PNB)
The Philippine National Bank (PNB), which was established by the Philippine government in 1916 during the American occupation, was entirely privatized in 2007.
The bank is regarded as one of the biggest private universal banks in the country, and also one of the best wealth management banks in the Philippines.
It collaborates with the Philippine government, agencies, local governments, and government-owned and controlled corporations while providing a full range of banking and financial products.
The company has 70 branches abroad in addition to 716 branches and 1,710 automated teller machines in the Philippines. There are about 9,000 people working there.
The bank's distribution division, PNB's Wealth Management Group, offers a range of financial services to its High Net Worth Individual Investors and Retail Individual Investors. The following services are offered by them:
Personal Trust Account: PNB can assist you in setting up and managing funds and accounts for the future of your family or other beneficiaries.
Investment Management Account: Professional money management for people and businesses who don't have the time or knowledge to handle their finances. In order for clients to achieve their financial objectives, skilled portfolio managers will create a specific investment portfolio and strategy.
Estate Planning: PNB offers advisory services to clients who need assistance with managing their money, business affairs, and the distribution of assets in the event of a death.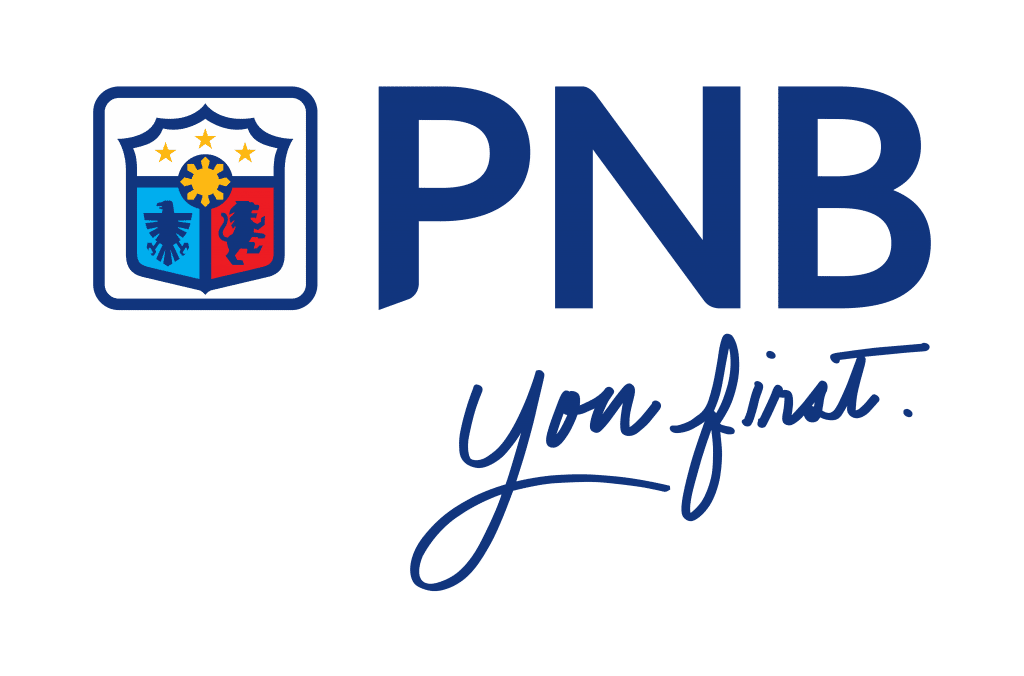 9. Development Bank of the Philippines (DBP)
The Development Bank of the Philippines (DBP) is one of the largest government-owned and controlled corporations in the nation and the second-largest state-owned bank.
With one of the best wealth management services, the bank is also one of the best wealth management banks in the Philippines.
The bank, which was established in 1947, provides financing services in four main sectors: infrastructure and logistics, small and medium-sized businesses, social services, and the environment.
DBP functions as a thrift bank in addition to being a development bank that offers banking solutions to commercial and industrial enterprises. The bank, which employs about 3,000 people, is in charge of an 836 ATM and 138 branch networks.
DBP provides services for Personal Management Trust (PMT) and Investment Management Account (IMA) to individual clients.
Personal Management Trust (PMT): Living trusts allow trustors to invest money for a specific purpose while reserving it for that purpose. Investment options include deposit products, government securities, investment-grade bonds, and promissory notes; the minimum investment is P3M.
Investment Management Account (IMA): Create a portfolio that is specifically suited to the client's needs for growth and liquidity. Deposit products, government securities, investment-grade bonds, and promissory notes are some investment avenues they can use for a minimum of P5M.
10. Land Bank of the Philippines (Landbank)
The Land Bank of the Philippines, a government-owned bank, is regarded as the biggest formal lender to rural areas. In the Philippines, it ranks among the top commercial banks in terms of assets, loans, and deposits.
Landbank is also regarded as one of the best wealth management banks in the Philippines.
Landbank was founded in 1963 with the goal of assisting farmers and fishermen by using the profits from its commercial banking activities.
It enables the universal bank to balance maintaining a profitable organization with assisting rural development programs.
The universal bank oversees a robust network of 365 branches and more than 1,600 ATMs in rural areas. There are about 7,062 people working there.
As the portfolio manager for its clients' Investment Management Accounts (IMA), Landbank provides both individual and institutional clients with these services.
Without having to deal with various brokers or counterparties, it allows clients access to various financial markets.
Pained by financial indecision? Want to invest with Adam?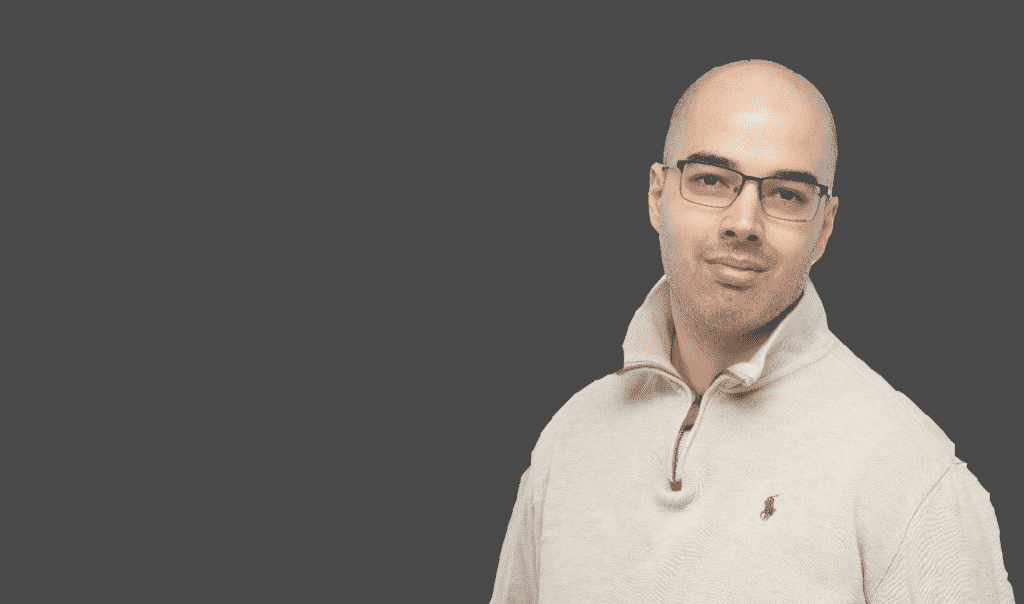 Adam is an internationally recognised author on financial matters, with over 694.5 million answer views on Quora.com, a widely sold book on Amazon, and a contributor on Forbes.