In this Bloomberg Terminal review, we'll explore the trading platform, its features, uses, upsides and drawbacks, how it works. We'll also look into certain alternatives for users who prefer a cheaper option.
If you want to invest as an expat or high-net-worth individual, you can email me (advice@adamfayed.com) or use these contact options.
What's Bloomberg Terminal?
Market players could access a variety of data, analytics, and information dissemination services through the Bloomberg Terminal, which was first introduced in 1981, when few people had access to computers or the web.
Although it may sound like a standalone computer, the Bloomberg Terminal is actually software that runs on other computers. The modern version is available as a program for Microsoft Windows. Yet, back in the '80s, when Michael Bloomberg first created this product, it was sold as individual computers or terminals. The first implementations of this novel concept appeared in these terminals.
Comprehensive coverage, extensive context, and intelligent analysis are available from Bloomberg. The trading platform includes information on:
fixed income
stocks
bonds (government bonds, corporate bonds, municipal bonds)
mutual funds
exchange-traded funds
foreign currency
commodities
derivatives
diversified asset class trading solutions
advanced analytics for pre- and post-trade activity
Thousands of news experts also cover firms, markets, economies, politics and governments for the Bloomberg Terminal trading platform.
All data are integrated into a single platform, available in real time on desktop and mobile devices. They have custom desktop programs, portfolio monitors, market notifications, and advanced charting functions to improve user efficiency.
Fast financial news drives market movements and business trajectories on the platform.
Bloomberg Terminal News, Monitors and Analyses
Bloomberg is always up-to-date. You can read breaking news and top stories on the platform, customize your choice and select a specific asset class, region or topic to read about. The news stories will be organized accordingly in the main menu. If you click the headlines, they will take you to the full article.
It's easy to monitor company-specific developments and news through the platform too.
Diverse asset classes are catered to by Bloomberg Terminal's selection of market watch pages, from general-purpose to niche-specific. There is an array of monitors focusing on the stock market, in addition to the many that are devoted to following the bond market.
Besides market indexes and news headlines, the Bloomberg trading terminal tracks economic projections and releases. By using the pull-down choices marked Region and Country, you may see economic estimates and data for not just the United States, but also Europe, China, and other countries and areas.
Moreover, the platform can be utilized for analysis of individual securities, their price history and trading trends. By inputting relevant queries into the system, users can retrieve the historical price data for the specific security under consideration. Inputting some basic parameters leads to an instantaneous graph of the price movement.
Bloomberg Terminal provides an advanced set of charting features as well. Users who want more than a surface-level understanding of market dynamics can find helpful information here.
How to Get Bloomberg Terminal for Free
If you're trying to save money, you might look for a public place that has access to a Bloomberg terminal. You might begin your search at one of the many computer terminals available in libraries and institutions. However, this strategy limits system flexibility and shares the terminal with several users.
Because of the high cost of the Bloomberg system, not everyone can afford to have their own terminal at their disposal. If you choose to subscribe to the service on your own, the platform provides independent subscribers with software installation support by phone or by sending a representative to the subscriber's location.
After gaining entry, learning to use the system efficiently is the next stage. To get started, you may either contact Bloomberg's customer care for advice or arrange for a representative to visit you. A person from Bloomberg can provide you a solid groundwork for making the most of the terminal and its features.
How Bloomberg Terminal Works
Users may rest assured that the Bloomberg Terminal will work with their preferred version of Excel because it is a Windows application. Those in banking and finance will find such function especially useful. Bloomberg's Bloomberg Anywhere service makes the application available online and on mobile devices.
When people first see a Bloomberg Terminal, the keyboard is one of the first things that stands out to them. Although similar to a regular desktop keyboard, Bloomberg terminals are distinguished by the substitution of specific market sector keys for the usual function keys.
In addition, the Bloomberg terminal trading platform's keyboards make use of color coding in a way that is both deliberate and effective. Keyboard shortcuts for navigating between different asset classes are mostly denoted by yellow function keys placed along the top border of the keyboard.
Most of Bloomberg's features are accessible through the use of acronyms and tickers. These menus provide a great method to examine what kinds of statistics are available for a certain security or market without having to learn all of the terminal's seemingly infinite features (of which most consumers are unaware).
After some time using the Bloomberg trading terminal, you may start to internalize some of the shortcuts, which will allow you to perform frequently used actions with fewer clicks.
The Bloomberg keyboard has a green key, which you may have noticed. If you're just getting started with the program, this key will become your best buddy. You can access details about the current screen by pressing the help key once. If you need immediate assistance with Bloomberg, just hit the support button twice. When you have a question about the terminal or a specific feature within it, you can ask a specialist in real time via chat.
Incredibly robust for a messaging app, Bloomberg makes it easy for users to be in constant contact with one another – a major reason for the terminal's popularity in the banking sector. Finding and contacting other users on the system is simple thanks to the messaging feature. Those who maintain constant comms with the same people can also set up speed-dial shortcuts.
There are two main channels of communication you can access. The first is the more conventional written communication, which is analogous to electronic mail. The second alternative is to start a chat with the recipient in real time, much like on other instant messaging services.
Given Bloomberg's comprehensive suite of market and analytical tools, users may first feel overwhelmed while trying to find their way around the platform in pursuit of certain goals. This is especially the case before you feel comfortable and at ease when utilizing the system.
Bloomberg Enterprise IB Chat
Enterprise IB Chat in the Terminal is one of the most helpful features for businesses. It's essentially a chat feature for the whole Terminal, allowing traders to talk to brokers, portfolio managers to talk to each other, and company employees to talk to each other. Examples of this are talks with compliance or other stakeholder feedback gathering.
The close bonds among Bloomberg's clientele are a direct result of the IB Chat feature. Its importance is highlighted by the fact that a large proportion of over-the-counter trades are transacted through the IM platform. The feature naturally becomes indispensable for executing business effectively. Given its role as a venue for conducting trade, it also plays host to a great deal of in-house communication.
As a result, even if a compelling alternative to Bloomberg Terminal were to arise, it would be difficult to convert due to the strong feelings of loyalty and commitment fostered via the development of multiple relationships on this platform.
A portfolio manager who analyzes stocks may look into the significant stakes taken by different investment vehicles. She or he can then speak to others to debate and share experiences on those positions. It's easy to track down the fund management and strike up a conversation with them.
Because instant messaging is so widely available, many people use it to build professional connections. Analysts on the sell-side who are interested in moving to the buy-side as portfolio managers could approach those at hedge funds to inquire about possible employment openings.
Bear in mind, though, that results can vary greatly. It may backfire if a job seeker rudely interrupted a portfolio manager when they were trading or researching. The results of their job or research could suffer as a result of this strategy.
Pros and Cons of Bloomberg Trading Terminal
On the plus side, Bloomberg Terminal tracks core market trends and completed and ongoing structured finance transactions; eases communications with investors, financial institutions and other partners; and boosts user experience via its intuitive visual interface.
Among the downsides of the Terminal are the exorbitant cost, potential information delays, as well as overwhelming and complex functions that need tutorials and lessons to narrow down.
Bloomberg Terminal Review: Alternatives
Priced at roughly $2,000 per month, or $24,000 per year, a regular license for a Bloomberg Terminal is one of the most pricey options out now. Many free and inexpensive options exist, nevertheless, for those who would rather not make such a significant outlay.
FactSet
The annual subscription cost for FactSet, a major player in the market for financial data, is $12,000. However, it has a free trial for prospective users too.
The firm provides real-time research tools and access to unique data sets. Accessing in-depth studies, researching firms big and small, following markets throughout the world, and learning about entire industries are just some of its many capabilities.
The fact that FactSet is less expensive than a Bloomberg terminal is just one of its many advantages. It also has a client retention rate of roughly 90% due to its excellent customer service plus its 40 years of history in the business provide them depth of knowledge.
The annual cost of FactSet is quite a bit of money despite being less than some options. In addition, it might not be as user-friendly as other terminals out there.
YCharts
Data visualization service YCharts produces eye-catching and straightforward images. It provides a free 7-day trial and custom pricing upon request. Included in the platform are fundamental charting, an Excel Add-In, stock and fund screeners, a customized dashboard, and model portfolios.
The platform has intuitive interface which makes chart visualization simple and facilitates easy interaction with Excel. However, there may be limitations on some of the more advanced features for those on the Standard plan, and the learning curve may be too steep for inexperienced investors.
Through a series of model portfolios, YCharts streamlines the process of creating, displaying, and contrasting investment strategies. Portfolio or security comparison reports can be generated on an individual basis with the use of clear visual elements.
There is a team of support engineers accessible to assist users and answer questions to help them get the most out of the software. Potential customers can get in touch with a product expert for a demo and test out the platform for seven days at no cost. Standard, Professional, and Enterprise are the three YCharts subscription tiers available to users.
Koyfin
For a powerful, customizable tool, premium data, an easy interface, and real-time financial news, Koyfin is a good choice for people trying to avoid large initial investments.
Consider trying Koyfin? The site has a free tier for everyone. Three paid Koyfin subscription levels offer additional data, features, market coverage, and customization choices beyond the free tier. The Basic plan costs $15, the Plus plan $35, and the Pro plan $70.
A free subscription tier, customized dashboards, comprehensive data coverage, and technical and fundamental data on charts are among the platform's benefits. The disadvantages include limited technical analysis tools and the lack of intraday charts.
Bloomberg Terminal Review Final Thoughts
The Bloomberg Terminal's features and capabilities make it a top choice amid an array of competitive trading platform alternatives. If it weren't for the platform's excessively high costs, many more clients would've already gotten their hands on this system.
Pained by financial indecision? Want to invest with Adam?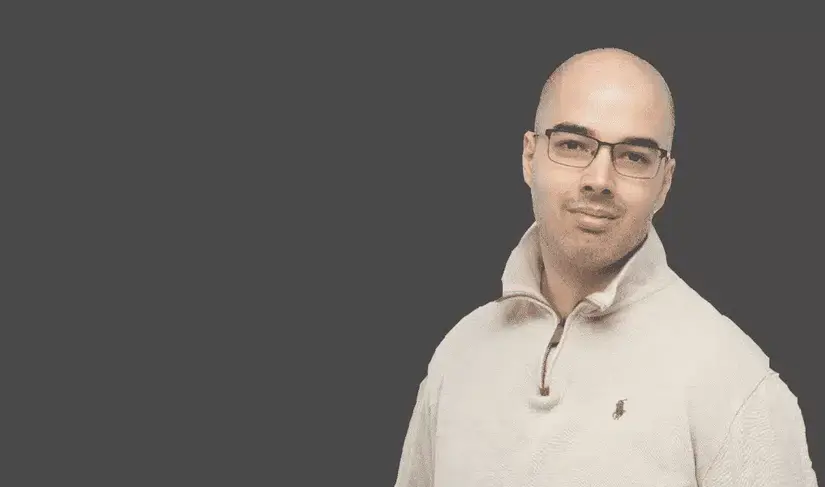 Adam is an internationally recognised author on financial matters, with over 668.8 million answer views on Quora.com, a widely sold book on Amazon, and a contributor on Forbes.