A major wealth management organization, Brewin Dolphin was founded in 1762 by London Stock Exchange co-founder John Dawes. When Brewin & Co. combined with Wotner, Dolphin, and Francis in 1974, Brewin Dolphin was born.
London-based Brewin Dolphin has 30 offices in the UK, Ireland, and the Channel Islands. It is one of the UK's major investment management and financial planning organizations that's registered on the London Stock Exchange and included in the FTSE 250 index.
The Brewin Dolphin portfolio includes stocks and shares ISAs, general investment accounts, and child-specific accounts.
If you want to invest as an expat or high-net-worth individual, you can email me (advice@adamfayed.com) or use these contact options.
What are Brewin Dolphin services?
Discretionary Investment Management
Brewin Dolphin acts on your behalf to manage investments as a Discretionary Investment Manager.
The "discretionary" part of their title means that they are responsible for making investment decisions in keeping with a mandate or guidelines that you and your advisor have established. This means they can make adjustments to your portfolio whenever they see fit without needing to have your or your advisor's approval first.
In its capacity as a DFM, Brewin Dolphin is responsible for managing your money in accordance with your specified risk mandate, creating and maintaining your investment portfolio, and keeping you and your advisor updated on its progress.
Quarterly reports and valuations, together with economic and investing insights, are provided as part of their DFM service. They also offer a comprehensive year-end tax package and access to online portfolio appraisals via a private portal.
Key Features:
Based on your needs and those of your current financial advisor, they provide a comprehensive investment strategy.
A personal investment manager is assigned to you, who will focus on meeting your individual requirements.
All of their research, portfolio building, and investment management skills are at your disposal, allowing you to reap the benefits of their large operating capacity.
Their analysts compile a carefully vetted "buy list" of potential investments. Your portfolio will consist of carefully selected items from this list.
Wealth Management
For those who need help in financial planning and investment management, Brewin Dolphin's complete and tailored service is ideal. The firm learns the client's background, values and targets, then develops a specialized financial plan with the steps to be taken to realize the goals. Everything from savings and investment estimates to the impact of life events, inflation, and investment success is included in this plan.
Once a client's unique financial strategy has been developed, the firm continues to offer assistance throughout its implementation.
Investment advisors aid their clients by recommending the best strategy for investing, by ensuring that all tax deductions are taken advantage of, by keeping a healthy balance between risk and return, by monitoring the markets constantly, and by adjusting their portfolios to reflect their changing needs.
Investment Management
Risk and return are carefully balanced as the team invests funds across a variety of assets.
Brewin Dolphin helps clients develop growth-oriented investment strategies, produce investment returns, and preserve wealth for future generations.
With regular meetings, phone calls, and emails, a specialized investment manager evaluates the individual's goals. The entire wealth management service includes financial planning.
The following are some features of the investing menu:
Provides unbiased suggestions drawn from an international pool of investment possibilities
To preserve and grow money, Brewin Dolphin analyzes each investment thoroughly, questioning long-held beliefs and evaluating results.
Investment managers can benefit from the in-house Research team's insights into the market and macroeconomic trends.
The focus is on investing in a way that minimizes tax liability, so that more money may be applied directly to strategic goals.
Tips are given on how to make the most of your ISA allocation, CGT exemption, and dividend allowance.
Investment planning with a spouse or civil partner is discussed in detail, with the goal of minimizing income tax and CGT implications.
The company also offers an online investment solution called the Brewin Portfolio Service to those who don't require personalized assistance with investment management. This service allows clients to invest as little as 500 pounds in a diverse portfolio of stocks, bonds, and other securities handpicked by the firm's own Research department. You can open a standard investment account, a junior investment account, or an Individual Savings Account using the Brewin Portfolio Service.
Financial Planning and Advice
There are several advantages to having a financial plan like being better able to weather difficult conditions and save money for future requirements. However, it might be challenging to carry out without the assistance of a financial planner.
This is where Brewin Dolphin comes in. The firm offers financial planning services to guide your retirement, savings targets, and emergency situations.
Inheritance Tax and Estate Planning
You can leave more to your loved ones and the charities you care about with the help of some careful estate and inheritance tax preparation. Inheritance tax (IHT) is often paid from a person's estate after they have passed away, though it may also apply during life.
With the present 'nil-rate band' set at 325,000 pounds, IHT only applies to the excess of your estate's value over that amount when you pass away. For large estates in particular, the usual inheritance tax rate of 40% might represent a significant financial requirement.
With property values on the rise and the IHT nil-rate band frozen at its current level, more families may find themselves obligated to pay the tax than in the past. Many inheritance tax mitigation options exist, but understanding what fits your family's position is difficult. The complexity of this procedure sometimes causes families to delay legacy planning until the last minute, making substantive adjustments difficult or impossible.
All sorts of services related to helping people with their estate plans are provided by this company. These services include things like:
Explaining how the inheritance tax nil-rate band applies to their situation.
Figuring out if you qualify for the home nil-rate tax bracket.
Considering potential avenues for tax-wise gifting ideas.
Using pensions as a means of lowering the amount of inheritance tax owed.
Thinking about full life insurance to pay inheritance taxes.
Formulating plans to leave future generations a tax-wise fortune.
It's not enough to just look for ways to reduce your heirs' inheritance tax liability when arranging your estate. The capacity to leave money to one's offspring is crucial since it can greatly improve their standard of living and ensure their financial stability in the future.
In addition, unlike with a will, the donor can see the results of their generosity to their loved ones when assets are transferred during their lifetime.
Brewin Dolphin also specializes in individualized lifetime gifting programs. The scope of their gifting services includes helping clients do things like:
making the most of their gifting budget.
Discreetly handling one's annual gift tax exemption.
Explaining the ramifications of the seven-year rule and any possibly exempt transfers.
A key part of their method is keeping things in perspective to provide only what one can afford. To demonstrate how much can be gifted without endangering one's financial security, they apply cash flow modeling.
The importance of pensions in reducing the impact of inheritance tax is recognized by the company. Unlike ISAs, pensions are typically located outside of an individual's estate, making the transfer to beneficiaries potentially tax-free. Their specialists assess if switching investments like ISAs to retirement income will preserve pension money for longer.
Pensions and Retirement Planning
Retirement planning is essential so you'll have something to spend for when you stop working.
Brewin Dolphin's pensions and retirement planning services will help you in determining if you need to combine your pensions, in understanding how the termination of the lifetime allowance can impact you, in using various savings vehicles, and in building a diversified portfolio.
The present landscape of withdrawing money from a pension is defined by a greater degree of freedom than the conventional norms of the past. Retirement planners nowadays have a lot of tools at their disposal, such as income drawdown methods, pension lump sum withdrawals, annuity purchases, and creative combinations of these. It is almost impossible to exaggerate the importance of ISAs and other savings and investment vehicles as potential sources of income in retirement.
They know how to guide clients through the available choices, estimate how long a pension will endure, and set annual withdrawal limits without incurring penalties.
Financial Protection
You and your family may suffer greatly from a serious illness or death. Financial protection can ensure your family's financial security in such times. This will replace lost income, pay off mortgages and debt, support your family, cover inheritance taxes, and protect your business. Finding the best protection for your situation might be difficult. It's great to know what each policy covers and excludes amid an array of policies.
Brewin Dolphin offers services to help you evaluate what needs to be prioritized for your family and business, choose policies that suit your needs, so that you may face the future knowing your loved ones will be well cared for.
Life Events
The company's services also encompass life events like divorce. In this offering, they will aid you in decision-making in terms of how you're supposed to split your assets and pensions and set up a new one. The firm will guide you about tax implications of asset sales or transfers too.
Investing
Investment ISA
There are two main approaches to investing from which one can choose: active and passive. The best option depends on the specifics of each person's needs and values.
The goal of active investing is to outperform the market average by selecting investments or funds on an individual basis. This strategy provides for quick reaction to changes in the market and external events.
Access to RBC Brewin Dolphin's Voyager funds across all five risk categories is included in the active solution. The RBC Brewin Dolphin Investment Solutions team methodically designs, monitors, and adjusts these funds every month. Because of this, you can rest assured that the firm's resources are always being put toward bolstering your investment plan.
The funds are also rebalanced monthly to ensure they are consistent with the amount of risk you have selected. It's worth noting that compared to passive investment, the costs of active management tend to be higher.
Passive investing mimics market performance rather than outperforming it. Six distinct portfolios with differing degrees of risk are available to passive investors at Brewin Dolphin.
These standardized investment portfolios are built with diverse funds following the company's recommended asset allocation strategy. Moreover, they are rebalanced every month to maintain a uniform risk level. Costs connected with passive investment are lower than those of active investing because of the lesser level of management required.
No investment is risk-free. How much of a chance you want to take is entirely up to you. Brewin Dolphin's services are made to let you feel in charge of the situation.
Investing for the long term typically yields the best results. It's comforting to know that you can access your funds at any time from an Investment ISA.
Since interest rates on Cash ISAs are so low, you may find that the money you earn with an Investment ISA is higher. The value of an investment ISA can go up or down though, while cash is guaranteed.
Fees
Individuals can gain access to a well-constructed investment solution established by the entity's own specialists in exchange for an annual service fee equal to 0.70% of the portfolio's value. Additional fees associated with the underlying funds may also be incurred by investors. Fund management fees are a hidden cost that investors should be aware of since they are deducted from investors' profits on a monthly basis before distribution.
You may get started investing with as little as 500 pounds. An estimated 46.50 pounds per year in fees is needed to maintain a 5,000 pound portfolio. This can also be interpreted as 0.93 percent of the 5,000 pound total. The 35 pounds service charge is broken down into 2.92 pounds in automatic deductions every month.
The remaining amount is known as the ongoing charges figure (OCF), and it represents the costs associated with maintaining an investment portfolio. This is 4.50 pounds for passive investment and 36 pounds for active investment. These OCF costs are taken by investment managers before return payout, requiring disclosure. Active investors should expect ongoing charges figure of between 0.71 percent and 0.72 percent each year. Meanwhile, passive investors should anticipate 0.07 percent to 0.09 percent.
The service charge is prorated and deducted monthly.
Taxes
If you use an Investment ISA, you can avoid paying taxes on the interest and dividends you earn. This year's ISA maximum is £20,000 per individual or £40,000 per couple.
Do remember that unused portions of this allotment will be lost, so investments should be done before the end of the tax year in order to optimize your benefits.
Junior Investment ISA
The potential returns from this strategy may be higher than those from a Junior ISA focused on cash. However, this strategy carries a higher degree of risk and could cause your investment capital's value to rise or fall.
The earnings from a Junior ISA for Children's Savings are excluded from both income tax and capital gains tax. It's possible to provide each child 9,000 pounds per tax year. These monies will be held in a trust until the kid reaches the age of 18. Any tax advantages are conditional on specific facts and the current legal environment, both of which are open to change.
The government established Child Trust Funds (CTFs) for children born between 2002 and 2011. The government matched up to 250 pounds (or 500 pounds for low-income families) of these children's contributions to their CTF accounts with free cash vouchers.
Junior Individual Savings Accounts eventually replaced these CTFs. If your kid has a Child Trust Fund, you can now put away up to 9,000 pounds a year into it. If you choose, you can change the CTF into a Junior ISA instead.
Potentially higher returns are available through Brewin Dolphin's Junior Investment ISA for those who choose to move their Child Trust Fund there.
These accounts have the same basic structure and details. Both allow for the same maximum annual savings contribution (9,000 pounds), and you can choose between a cash balance and an investing option.
Both options involve the money being put in a safe place until the youngster turns 18. However, once a child reaches the age of 18, their Junior ISA will automatically convert into a regular ISA. The benefits of tax-efficient allowances and continued market exposure will be maintained during this transition.
While Junior ISAs normally have lower costs, Investment Child Trust Funds may have charges of up to 1.5%. The annual service cost for Brewin Dolphin's Junior Investment ISA is 0.70%, in addition to any applicable underlying management charges (usually 0.23%).
The Junior Investment ISA invests in stocks and shares, which have historically offered higher long-term growth potential compared to cash investments. However, remember that investment values can fall, which could lead to returns that are lower than the initial outlay.
General Investment Account
You can get started with the Brewin Portfolio Service with 500 pounds.
Here, the possibility for higher returns than regular savings accounts is highlighted through the General Investment Account. It's worth noting, though, that cash provides a guarantee whereas the value of investments can go up or down.
Each BPS portfolio is diversified to reduce exposure to any one type of market volatility by spreading investments across many different investment vehicles.
While a long-term view is often best when it comes to investing, knowing that you can access your money whenever you need it is reassuring.
Fees and Charges
When you use RBC Brewin Dolphin, you'll get service that's tailored to your specific situation and demands after careful consideration. This service is reviewed frequently and is flexible enough to adjust as needed to keep you in step with your financial goals.
The company's pricing structure includes as many as the following five categories of expenses:
The cost of financial advice from RBC Brewin Dolphin
Investment advisory fees
Fees associated with products purchased elsewhere
Taxes on external transactions
value-added taxes
The fees associated with financial planning, investment management, and integrated wealth management all vary from client to client. Furthermore, the rate you are charged within each service category is directly proportional to the size of your investment. Subsequently, additional costs related with external funding are factored in.
Pros and Cons of Brewin Dolphin
Pros
A reputable business with a long history
An extensive organization with 30 locations throughout Great Britain, the Channel Islands, and the Republic of Ireland
Consistently excellent market, asset class, and company analysis has earned this group widespread respect
Online registration that takes no time at all
You can pick from one of six available investment packages
Investment options for minors are included
Investment guides available online
Cons
Customers' perceptions of a lack of reliability, obstruction, and insufficient help from staff members
Lack of Cash ISAs and Lifetime ISAs
Inadequate online product details and information
Exclusive concentration on Stocks and Shares ISAs
Pained by financial indecision? Want to invest with Adam?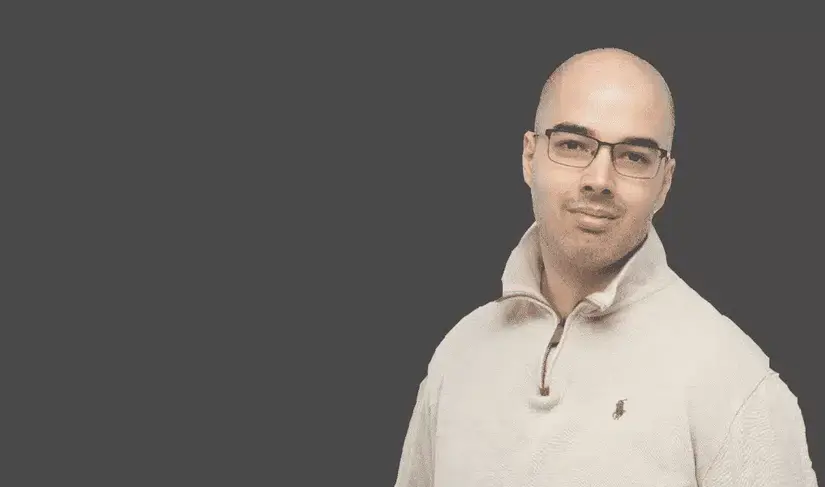 Adam is an internationally recognised author on financial matters, with over 666.9 million answer views on Quora.com, a widely sold book on Amazon, and a contributor on Forbes.