Property investing may be a lucrative endeavor. For people who look forward to empowering or advancing their monetary stability and the chance for long-term prosperity―this is one way to make it possible.
Can foreigners buy property in Indonesia?, one might ask. To some extent, yes. That's why Indonesia has been known as the target for buyers who want to own property in a foreign land. It might be an ideal location for your goal of property ownership.
In this guide, we will lay down what you need to know for buying property in Indonesia, including certain necessary steps required for such pursuit.
If you want to invest as an expat or high-net-worth individual, or get a second citizenship , you can email me (advice@adamfayed.com) or use these contact options.
What kinds of ownership of real estate are there in Indonesia?
Hak Milik, or the full right to property, is the first. In Indonesia, only citizens are permitted to own land. However, a notarized loan arrangement with a local, who would own the purchased property, is the method that foreigners can utilize to get ownership. But take note that the person who actually owns the item is still a citizen of the nation.
Right to use, or hak pakai, is the possession of a work visa for Indonesia (KITAS). This is one of the primary prerequisites for purchasing real estate through hak pakai. It is significant to remember that the hak pakai can only be utilized on a single parcel of land, and the area of the land cannot exceed 0.5 hectares. A foreigner who purchases a property through the Hak Pakai receives a unique certificate and is registered with a unique governmental service. This agreement fully authorizes the non-resident to utilize the property or dwelling. An individual Hak Pakai certificate is given out for a 30-year initial period that can be extended for a further 20 and then 30 years. In other words, the overall validity time is 80 years. Take note that if you plan to leave the nation, you have a year to give the property's rights to a new owner. Otherwise, the government may take it.
Right to build or Hak Guna, is when companies with Indonesian corporate registrations should offer businesses the chance to develop or acquire a number of properties. The company has ownership rights for 30–80 years. The company may sell land or real estate simultaneously or let others do so.
Hak Sewa, also known as a type of property ownership based on leasing, entails the signing of a standard leasing contract. Although it typically needs to be notarized, registration with state authorities is not necessary. According to the provisions of the contract, Hak Sewa permits the tenant to use the property for a specific amount of time.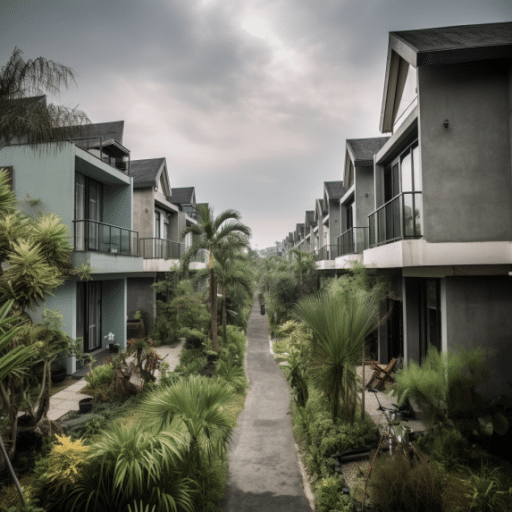 What does purchasing real estate in Indonesia require?
In Indonesia, purchasing property does not grant you any advantages when applying for visas and residency permits.
Being aware of the real estate market in Indonesia. Being knowledgeable about the present situation of the Indonesian real estate market is essential. You should be this committed before you get involved in property investment. The complex Indonesian archipelago has thousands of islands with different property dynamics. You must comprehend that residential and commercial real estate demand has increased in Jakarta, Bali, and Surabaya, and it is all due to rapid urbanization. To attract foreign investors, the Indonesian government ensures to maintain these ownership restrictions.
Carrying out exhaustive research. Any profitable real estate investment starts with a comprehensive study to make sure important matters are touched on and put into deliberation. You must first determine the area or location that best suits your investment objectives. Population trends, infrastructure expansion, and, of course, economic growth are some of the elements that might ask for your attention. You also need to analyze the real estate market in your preferred area. Pricing trends, occupancy rates, and rental yields must be evaluated.
Considerations for Law and Regulation. Indonesian law is one of the things you need to get into while buying property. Foreign investors can hold property through long-term leases or partnerships with locals, but not directly. It's recommended that you speak with legal professionals who are knowledgeable about Indonesian property laws. This is for the sake of ensuring compliance and also to reduce risks.
Cooperate with regional real estate experts. Gain an Indonesian property market advantage by consulting local real estate specialists. Market-savvy real estate agents can advise. They can help you choose a property. They may explain negotiating and management in this country. Most significantly, when looking for real estate investment opportunities in Jakarta, you need specialists that know the city well.
Risk management and diversity. Diversification is a crucial tactic. Hence, it's making a point when it comes to diagnosing risk management in investments. A well-balanced portfolio could go a long way, as it will help you recognize the variety of property types. Knowing about residential, commercial, and hotel properties is a prerequisite. Market volatility can be lessened on your total investment through diversification. Additionally, looking into Indonesian short-term rentals on websites like Airbnb can provide a second source of income. Maintain your short-term rental property properly to draw in and keep tenants.
Financial Resources. You cannot push through your dream of owning a property if you don't know how to handle the finances for your real estate investment. The different banks in Indonesia provide a range of mortgage alternatives to address these financial factors. However, the interest rates and terms could change. For you to choose the best financing option for your venture, conducting your research at nearby financial institutions will practically and securely pave the way. Understanding the financing alternatives available to potential purchasers might speed up the sales process if you're planning to sell your property in Indonesia.
Research on Property. This is a given; you must conduct careful due diligence before concluding any real estate purchase. You need to verify the property's status, and at the same time, you need to validate the process for ownership and any possible hindrances.
Cultural awareness and regional customs. Investors must be sensitive to cultural differences and mindful of local customs due to Indonesia's great cultural diversity. The development of trusting ties with the community will help the transactions go more smoothly. In this way, you can benefit from how your investment experience improves over time. Opening your interest in the local norms can make the process of buying property more practical, simpler, and realistic.
Tax Impacts. Maximizing your investment results is something to look forward to. Therefore, to achieve this, you must determine the tax implications. Property transactions in Indonesia are subject to a number of taxes. This includes the acquisition tax and a rental income tax. You can easily handle these duties by speaking with tax professionals. Be aware of the special tax laws that apply to property ownership on the island.
A long-term outlook. An extended time horizon should be kept in mind when investing in Indonesian real estate. Although there are frequent short-term market changes, the country's expanding economy and expanding infrastructure suggest sustained real estate growth over time. Property management services ensure long-term profitability and maintenance. For a hassle-free experience, search for reliable property management companies in Indonesia that provide Airbnb management.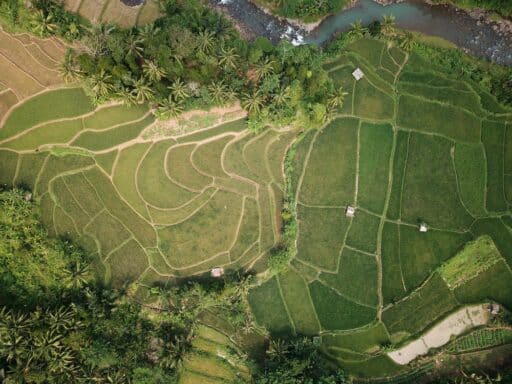 Step-by-Step Guide for Purchasing Real Estate in Indonesia
Let's examine how the Hak Pakai, Hak Milik, and Hak Guna schemes work to purchase property in Indonesia:
Examining the premises. You should carefully investigate the property that you are interested in to ensure that it is legal and debt-free. Realtors typically carry out this task. Complete a conditional sales agreement. Before transferring ownership of the land, the seller and the buyer typically sign a conditional sale agreement (CSPA). A CSPA is frequently seen as a provisional agreement to lease the property for a lengthy period of time. The CSPA may occasionally demand a down payment.
Sign the purchase agreement. Before the Pejabat Pembuat Akta Tanah authority, which creates the documentation for the land, the buyer and seller must sign the sales contract. Pay the remaining amount of the transaction. Immediately upon contract signing, this action is taken. Depending on the details of their respective agreements, the parties will decide how to transmit the money.
Registering the ownership rights. The certificate of the transfer of the right to a long-term lease and the associated papers are prepared within seven days of all the documents being signed. You merely need to create a power of attorney for a lawyer in order to close the agreement remotely.
Why hire a reliable real estate agent or consultant?
Working with an honest real estate agent or consultant can be quite beneficial when navigating the Indonesian real estate market. These experts can offer advice at every point of the buying or selling process due to their extensive knowledge. As a result of their in-depth knowledge of market dynamics, laws, and trends in the area, their clients can make wise selections.
You can save time and effort by having a professional handle paperwork, negotiations, and property inspections. Their network can help match buyers with sellers and vice versa, enhancing the odds of finding the right house or buyer. An industry professional is essential for a seamless Indonesian real estate transaction.
How do you pick a trustworthy real estate agent or advisor?
Buying or selling property requires guidance from a trusted real estate agent or consultant. Given the number of agents, choosing one with a good reputation and track record is crucial.
Read online customer reviews and do extensive research. Locate real estate agents with market experience in your desired location. Interviewing applicants to learn about their histories, plans, and expenses is vital.
A reliable agent will keep you informed frequently and be open and honest with you about the situation. Choose an agent who makes you feel at ease and confident in your skills; trust your gut. The function of an agent is to support legal paperwork and negotiations.
Also, employing a reliable real estate agent or consultant is essential when it comes to legal paperwork and discussions. These professionals are essential for guiding customers through the complex real estate purchasing and selling process.
Agents take care of the proper completion and filing of all required legal paperwork, minimizing the possibility of future legal problems. Agents can effectively negotiate on behalf of their customers since they are familiar with legal jargon and procedures. To protect their clients' interests, they review legal contracts and set appropriate terms and conditions. Agents help customers with documentation and discussions in real estate transactions.
How do I carry out due diligence?
Due diligence must be performed before considering any real estate deal. Researching the property and its history helps buyers choose. Land certificates and zoning compliance can verify the property's legality. Check for liens, lawsuits, and other legal issues to identify risks and liabilities. Due diligence and knowing the property's true value, hazards, and constraints can help buyers avoid surprises.
For foreigners who are unfamiliar with local customs and laws, buying property in Bali or anywhere else in Indonesia might be difficult. As a result, you can follow the simple steps below to decide on your real estate investment with knowledge.
Create a PT PMA. Given that it entails several requirements from the Indonesia Investment Coordinating Board, this process is a little laborious and complicated. As a result, you can speed up the process by using any local real estate asset management agency.
Search for properties: To help you find the best homes, you can use any property management agency in Indonesia. Several things should be considered, including size, style, spending limit, and location.
Verify the licenses. A seller's Certificate of the Property and the Building Approval (PBG) is a requirement before entering into a price discussion or proceeding with the purchase. There can be a problem if the owner or seller is unable to present certain documentation.
Use due diligence. You must use due diligence to prevent legal problems and ensure that your acquisition is worthwhile. This includes verifying land ownership, verifying licenses, and reviewing the contract.
Pay the deposit and sign the purchase and sale agreement. The Sales Purchase Agreement (SPA) outlines the obligations of the buyer and seller in a real estate transaction. The SPA must be signed, and signing it requires a down payment.
Complete the last transaction and transfer ownership. Transferring ownership is the last action in the purchase of a property. In front of a public notary, this will be done by the property seller and the buyer. Once all payments and taxes are fulfilled, the public notary will transfer possession to the buyer. A Certificate of the Property, which contains all the pertinent details about the property, will be given to the buyer. And the National Land Agency (BPN) will then record this transfer.
Costs of buying property in Indonesia
The expenses that you should anticipate for real estate acquisition in Indonesia are as follows:
Transfer Tax: 5% (both buyers and sellers must pay this fee).
Land sales: 1% (paid by the purchaser).
0.5% to 1.5% in attorney fees (paid by the buyer).
0.2% registration fee (paid by the purchaser).
The buyer is responsible for paying the 5% realtor charge.
Notary services cost 1%; the buyer pays.
In Indonesia, you can find a 90-square-meter apartment priced between more than 70,000 USD and 147,000 USD.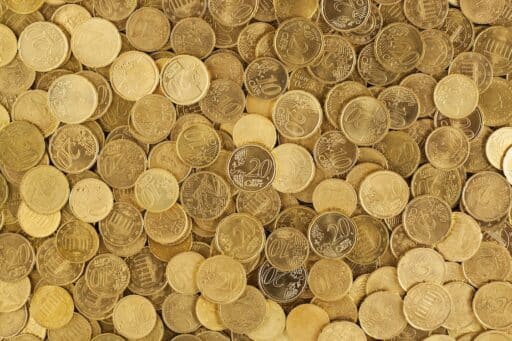 What are the other expenses?
In Indonesia, a studio apartment costs between 175 USD and 284.5 USD per month to rent. A two-bedroom apartment in the country costs between 421.5 USD and 738 USD to rent. The average monthly utility bill is 60 USD (plus less than 30 USD for internet).
Indonesian banks will lend foreigners mortgages to buy a home, but you must take your time and compare each bank's proposal. A 20-year fixed-rate mortgage costs 9.53%.
Why is understanding legal requirements crucial when purchasing property in Indonesia?
Due to Indonesia's distinct land ownership system, it is crucial to comprehend legal requirements while buying real estate. Only in specific specified areas, such as Bali or portions of Jakarta, are foreigners allowed to own property, and even then, there are constraints and prerequisites that must be followed.
Legal issues and a loss of investment may occur from a failure to comprehend and abide by these rules. Complex land tenure rules include government land titles and customary land rights. Thus, before buying property in Indonesia, you must consult a lawyer and conduct thorough legal research.
How to recognize foreign ownership limitations
Investors in Indonesian property must understand the country's foreign ownership restrictions. As Indonesian law prohibits foreigners from having outright ownership of land, foreigners can still legally own property in the country in several ways.
Long-term leases, usually 30 years, are prevalent. A local entity, such as a foreign-owned firm, could keep the land. This is more complicated and expensive and requires unique laws.
To comply with Indonesian property ownership laws and make sensible decisions, investors must grasp land, home, and apartment restrictions and exemptions.
Knowing Indonesian land, home, and apartment foreign ownership laws is crucial. Foreigners can lease freehold land for 30 years with a 20-year option, but they cannot own it. There are exceptions for foreign investors who form a foreign-owned limited liability corporation in Indonesia. Foreigners can own residential properties, but not the land itself.
Finally, as long as the apartment complex complies with specific rules, foreigners are permitted to acquire apartments under complicated mixed-use titles.
Final Thoughts
Evidently, foreigners enjoy investing in real estate in Indonesia. However, it is also clear that purchasing or renting a property in Indonesia is difficult for foreigners. It is therefore always advisable to seek the assistance of local property management companies in Indonesia, as they will make Indonesian property ownership less complicated.
Pained by financial indecision? Want to invest with Adam?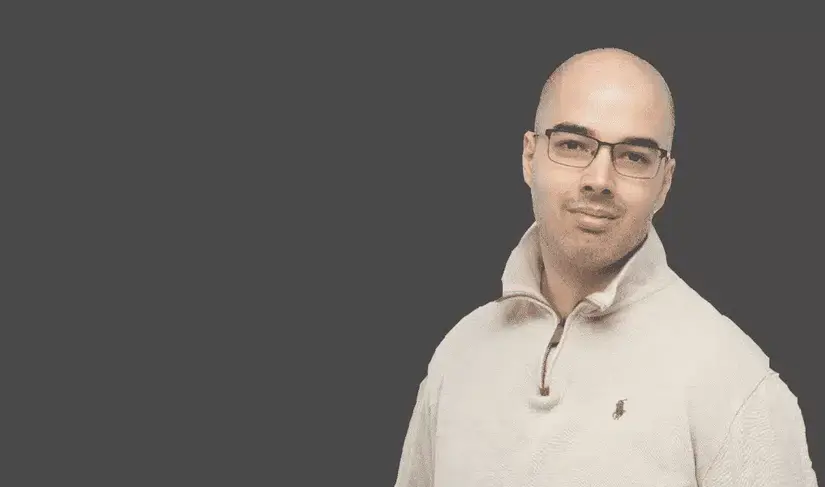 Adam is an internationally recognised author on financial matters, with over 694.5 million answer views on Quora.com, a widely sold book on Amazon, and a contributor on Forbes.