Is buying property in Italy feasible for foreigners? How does it work? What are the costs?
Since the year 2020, the Italian real estate market has been on a strong upward trend, a dramatic reversal from the years of stagnation and decline that were brought on by economic difficulties and the COVID-induced global pandemic.
It is estimated that the Italian housing market prices would continue to expand during 2023, albeit at a somewhat slower rate than in 2022. Based on responses from more than 1,400 real estate agents in Italy between Jan. 9 and Feb. 3, 2023, the Italian Housing Market Survey found that for the first time since the H2 2021, home price assessments showing a decrease outnumbered those showing an increase in the last quarter of 2022.
Nonetheless, a substantial minority of brokers do not expect any change in prices. General home market predictions remain cautious, extending out two years.
If you want to invest as an expat or high-net-worth individual, you can email me (advice@adamfayed.com) or use these contact options.
Buying property in Italy 101
Can foreigners buy property in Italy?
Foreigners can buy real estate in Italy without restrictions. However, a resident permit or citizenship from a reciprocal country are required. Bilateral agreements allow Americans to buy homes and apartments in Italy. Italian real estate acquisition is similar to other countries, but it's important to work with a competent real estate agent and legal counsel to ensure compliance with all legal requirements.
Are expats allowed to build property?
While building your own home in Italy is certainly possible, the major scale of the project requires careful planning and investigation. The first step is to purchase a parcel of land, the price of which will vary widely depending on where in Italy you intend on settling. Expect to pay registration fees and, if you're buying the land from a business, Value Added Tax.
Several mandatory permits are required before you can begin building a home in Italy. You should check your municipality's regulatory plan, which specifies building zones and off-limits regions. In addition, you should review the Detailed Plan and submit an application for a building permit to the appropriate municipality.
Beginning a construction project in Italy requires careful planning and consideration of numerous factors.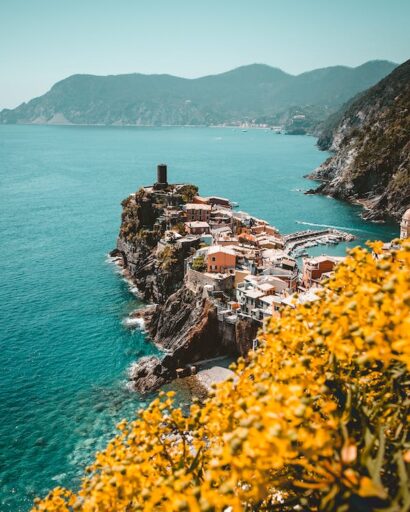 Expat Tax for Italian Real Estate
When buying property in Italy, you must consider the various taxes. These tax requirements must be understood for sound financial planning. The most often encountered taxes are as follows:
This annual municipal property tax, known as the Imposta Municipale Unica, is due to the municipality in which the property is located. The government's valuation of a property, known as the cadastral value, is used as the basis for calculating IMU. Different municipalities may use different rates and methods of calculation.
The registration tax, known as the Imposta di Registro, is levied whenever a property's ownership changes hands. The rate is usually expressed as a percentage of the greater of the property's declared worth and the sales price. The exact rate depends on criteria such as whether the house is being purchased as a primary, secondary, or real estate investment.
Value-added tax, or Imposta sul Valore Aggiunto, is levied on transactions involving newly built or substantially remodeled properties, as well as those involving a business as the seller. As of right now, the VAT rate for homes in Italy is 4% to 22%. Note that resale properties are exempt from this tax.
Land Registry and Mortgage Registry Registration Fees, or Tassa di Iscrizione Ipotecaria e Catastale, are paid to the relevant authorities in order to register the property and any associated mortgages. They are usually expressed as a percentage of the value of the property or the mortgage amount.
Tax for the Occupation of Public Land may apply to you if you plan to conduct business on outside areas like patios, courtyards, and the like. The fee and terms are subject to change based on the jurisdiction.
Personal income tax dubbed Imposta sul Reddito delle Persone Fisiche is assessed annually and is a percentage of your yearly income (including rental income from the property). The tax rate shifts from one income group to the next.
On top of the tax for expats and locals, other costs connected with the acquisition should be expected, such as:
1% to 3% of the sale price covers notary services.
Translation fees range from €250 to €350.
3% to 8% of the sale price is typical for real estate agent fees. Buyers and sellers usually split the cost.
Different mortgage lenders charge wildly different rates for origination fees and interest on the loan balance at closing. Typically, they are between 1.25% and 4% of the final transaction price.
Expat real estate insurance
Investing in real estate entails securing insurance to protect your property. This is also often required for getting a mortgage. Italy has three main home insurance types:
Insurance for buildings coverage, like homeowners' insurance, covers home repairs after weather, natural disasters, fire, or vandalism.
If furniture or other home possessions are stolen or damaged, contents insurance covers repair and replacement costs.
Essential for landlords, liability insurance covers injuries on your property.
The location and value of your property determine insurance costs. In Italy, it ranges from €25 to €500, which is cheaper than in the US.
To get the best insurance offer, get estimates from multiple companies. Also consider the deductible, which you must pay before the insurance company pays a claim. High-deductible policies have cheaper premiums but need a larger out-of-pocket claim payment.
How to buy property in Italy
Things to consider
Property options in Italy shift from area to region. There is an abundance of single-family homes and villas available in the countryside if you're considering a relocation there. In contrast, large urban centers like Rome or Milan could only have a few options available, and those might be cramped studio flats.
Your desired location is a crucial factor to think about while deciding on a home that will ultimately meet your demands.
Many Italian homes are considered restoration projects, therefore there aren't actually any strict regulations for selling a home in its current form. However, if you want a home that's ready for immediate occupancy, it's smart to hire a surveyor to check it out first.
Due to their antiquity, many Italian homes include potentially hazardous materials like asbestos and lead, and must have regular plumbing and electrical inspections. Although these problems aren't often obvious, they can be difficult and expensive to fix once they become apparent.
Getting a mortgage: Can foreigners get a mortgage in Italy?
Italian banks have strict lending rules for citizens and foreigners. Still, getting a mortgage is possible.
Since not all Italian banks or mortgage brokers offer international mortgage loans to foreigners, the first step is to find one.
Foreigners can get mortgages from Italian banks with an LTV ratio of 50% to 60% and a minimum of €100,000 (other banks provide lower minimums, such as €50,000). A reciprocity pact with Italy allows Italians to buy property in your nation and vice versa, determining eligibility.
The mortgage loan amount is usually limited to 50% to 80% of the purchase price, and a 40% to 50% down payment is required. Non-residents can get mortgages in Italy, but banks prefer citizens or future residents. Finding terms and rates that fit your budget requires working with a competent international mortgage broker or Italian bank.
How it works
Financial Review: Initially, the bank assesses your personal financial situation and evaluates information pertaining to the property.
Informal Application: You initiate the process by submitting an informal mortgage application.
Property Inspection: A surveyor is appointed to conduct a thorough examination of the property, identifying and reporting any potential issues.
Title Check: Your chosen notary performs a title check, producing a report for the bank. This report verifies the seller's ownership rights to the property and confirms a successful transfer to you.
Formal Mortgage Approval: Provided that both your financial eligibility and the property meet the necessary criteria, the bank grants formal mortgage approval.
Signing and Fund Release: A mutually agreed-upon signing date is established, and upon completion, the funds are disbursed.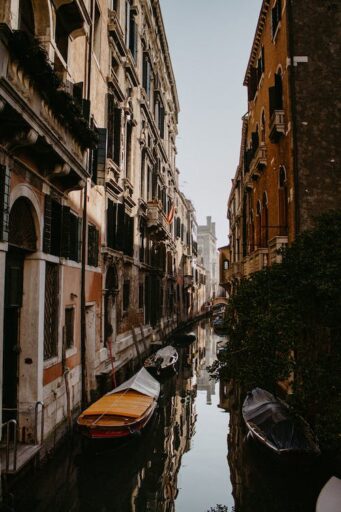 What are the steps in purchasing Italian real estate?
Start by looking at different mortgage plans. It is recommended to find out the maximum loan amount Italian banks are willing to grant before beginning your home search.
Hire a real estate professional. An agent is the best way to get a good price and see properties that meet your needs, whether you use one in Italy or in your home country.
Choose a property and bid.
Obtain a sales contract by having an Italian notary draft, examine, and notarize the document.
Put your signature on the agreement.
Pay any applicable taxes on the property you intend to buy.
An escrow deposit may be requested of potential buyers in addition to the submission of a written offer to purchase the property. Legal advice is highly recommended because once the offer is accepted, a legally binding contract may result.
After an accord is reached, the purchaser's lawyer and/or surveyor will do the appropriate checks; this will pave the way for the drafting of the preliminary contract (Compromesso). The Compromesso does not transfer legal title to the property, but it does spell out the terms of the sale and give the seller a chance to gather any necessary paperwork and vacate the premises before the closing date.
As the next step after that, the impartial notary conducts a title search and drafts the final contract. If the seller stops making mortgage payments on time, the buyers could get their entire down money back. However, if you back out of the deal without a good cause, you may lose your deposit.
The notary oversees the signing of the final contract. At this time, the buyer pays out the remaining payment and all associated fees and taxes. The buyer relies on the notary to take care of paying any applicable taxes, such as stamp duty, that are associated with the acquisition to the government.
Best places for buying property in Italy
Your budget, lifestyle, and desired location should always be considered when buying Italian real estate. Italy is diverse, so there is no single best spot to buy property. Even so, there sought-after cities among foreigners investing in real estate in the country.
Rome, Italy's capital and Eternal City, attracts visitors with its rich culture, history, gastronomy, and entertainment. It's also a hotspot for tourism and other jobs. Rome's property prices reflect its greater cost of living, as is typical of capital cities. Rome has a wide range of housing options at various price points despite its size.
Tuscany's Florence captivates with its culture and history. Its large expat population makes meeting like-minded people easy. Florence's property costs are high, but city center flats are less than in Rome, making it appealing to urbanites.
Milan, another charming Italian city, offers great career, leisure, and family opportunities. Milan has many foreign schools and English-speaking hospitals for expatriates due to its large expat community and financial industry base. As with all Italian cities, Milan has enough to do, from shopping to seeing the countryside.
Bologna's property prices are half of Milan's, making it an attractive urban living option. The city's dynamic academic environment provides enough of entertainment and involvement in a manageable size.
Turin usually ranks among Italy's best cities, although its property prices are low. For outdoor enthusiasts, its moderate size makes it easy to navigate and ideal for exploring beyond the city.
One of the cheapest Italian property markets is Palermo, Sicily. While it provides a fascinating look of Italian island culture, there may not be as many expats and English may not be as frequently spoken. For Americans wanting an Italian adventure, Palermo may be a dream.
Costs of Homes in Italy for Sale
Property for sale in Italy, in the Trentino Alto Adige region, had an average asking price of €3,158 per square meter in August 2023, according to immobiliare.it. Contrarily, the lowest price in all of Italy is asked for a square meter of Calabrian real estate: just €931.
The asking price for rental properties in Valle d'Aosta was €17.71 per month per square meter in the same month. Meanwhile, the Umbria region saw the lowest average costs asked for, at just €7.20 per month per square meter.
Prices for buying a house in Italy vary widely depending on factors like location and kind of building. It's possible to discover apartments for as little as €16,000, but the same search in Italy's priciest towns like Venice would cost you far more.
Rather than selling homes at full market value, a number of Italian municipalities are offering homes for the symbolic price of €1 in the hopes that they would be repaired and occupied in the following years. It's worth noting, too, that not all homes sell for a single Euro. Some extremely desirable properties have sparked bidding wars and reached prices of €20,000.
You should check the exact requirements of the city where you wish to buy, although in general, the financial requirements of the cities adopting the €1 house initiative are comparable.
While some municipalities require you to live in the renovated home, others allow you to purchase the property with the intention of using it as a second home or a commercial enterprise like a bed and breakfast.
While selling for only €1 (roughly $1), houses that need extensive repairs often require a minimum investment of €15,000. This is spread out during the buyer's three-year occupancy of the property. When figuring out how much it will cost you to buy $1 homes in Italy, it's important to include in the cost of repairs and updates.
Property, income, and wealth taxes are only some of the additional levies levied against Italian property buyers. To stay in good standing with the taxing authorities and reduce your tax liabilities, it is essential to study the relevant rules and regulations.
It may be difficult for buyers who are not native Italian speakers to coordinate renovations and make the most of their home if they do not also speak the language.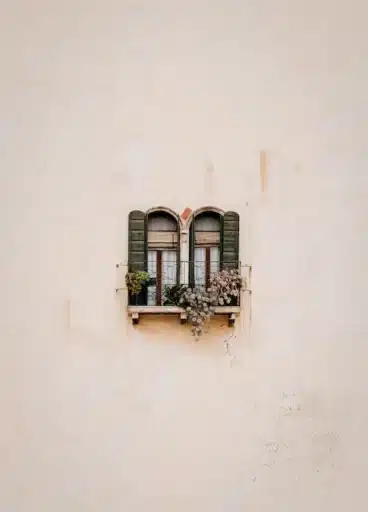 Buying property in Italy Pitfalls
Italian property can be a profitable investment, but international buyers should be aware of its risks. Some of the biggest Italian property buying obstacles are:
Underestimating the Time Frame: Buying a home in Italy can take two months to half a year, depending on conditions. If property documentations are missing, delays can ensue. Note that Italian governmental and judicial processes slow considerably in August, a holiday month.
Withheld Costs: Agency costs, notary fees, and taxes may be disguised, so buyers should be vigilant.
Overlooking Mortgage Fees: These charges can add up, so don't ignore them.
Neglecting Due Diligence: When buying homes with pools, wells, or cabins, it's crucial to check that they comply with Italian building permit laws.
Lack of Mortgage Verification: Buyers should ask their notary to check for outstanding debts or mortgages on the property.
Failure to Calculate Tax Ahead of Time: Buyers should calculate and plan for taxes in advance to minimize surprises.
Not Negotiating Prices: Bargaining over the property's price is common in Italy and should not be ignored.
Going Solo: Working with renowned real estate brokers and attorneys ensures all legal requirements are satisfied, reducing the risk of complications and errors during the buying process.
What are the benefits of Italian real estate investments?
Potential investors can find a desirable combination of low prices and high property values in Italian real estate. Particularly in hotspots where property is in high demand, the Italian real estate market has demonstrated the potential for substantial financial appreciation. The efficiency of a financial transaction is reflected in the return on investment (ROI), which can improve due to this rising property value trend.
On top of that, new laws have been introduced by the Italian government to promote home renovations that increase energy efficiency.
Italy's real estate industry relies heavily on tourists because so many people buy second homes there or retire there, or simply rent out their primary residences while they're not using them. Since Italy is one of the most visited countries globally, the demand for vacation rentals remains high all year.
Italy has a low cost of living despite its rich culture, gorgeous architecture, stunning scenery, and delicious cuisine. Italian lifestyle and real estate investment are tempting due to the country's high quality of living.
Aside from investing in equities, bonds, mutual funds, and investment funds, real estate investing, can be profitable especially when you take advantage of a low pricing backdrop. Just always weigh the pros and cons before making a move.
Pained by financial indecision? Want to invest with Adam?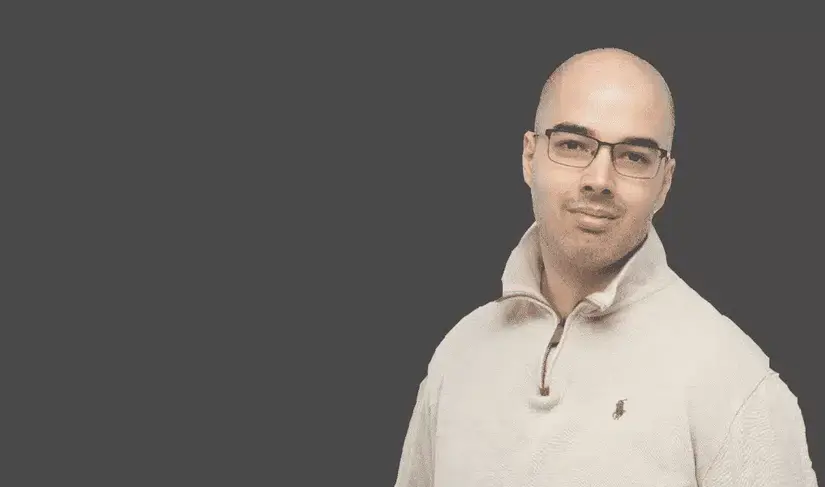 Adam is an internationally recognised author on financial matters, with over 694.5 million answer views on Quora.com, a widely sold book on Amazon, and a contributor on Forbes.