Are you making a smart choice if you are buying property in Portugal? More importantly, can foreigners buy property in Portugal?
Luckily for you, there are no restrictions in foreign ownership of real estate in Portugal. The country's real estate is growing in popularity, primarily because of its pleasant temperature, stunning beaches, extensive history, and comfortable way of life.
However, purchasing real estate abroad can be challenging for some. And so, before you make any move, you need to feed yourself with information so you can guarantee a smoother, more applicable, and more realistic result.
If you want to invest as an expat or high-net-worth individual, or get a second citizenship , you can email me (advice@adamfayed.com) or use these contact options.
What's the property market in Portugal like?
Portugal has also suffered from economic problems. Real estate suffered from the 2008 global recession. Like the rest of the world, Portugal faced a drastic average home value that fell 11% between 2011 and 2012.
After the recession, Portuguese property markets recovered in 2013. Following robust 2013 and 2014, the market increased moderately in 2015. The Portuguese economy and real estate are intertwined. Lisbon home values have climbed by 2.5% annually since 2016.
But even though that isn't the most remarkable increase in value in Portugal, markets in places like Santa Maria da Feira have exhibited yearly growth of approximately 12% over the last several years. As someone who shows interest in real estate transactions, one word should stand out when it comes to analyzing your decisions―location. This is very important since the rise of the Portuguese real estate market since there's no uniformity within the country.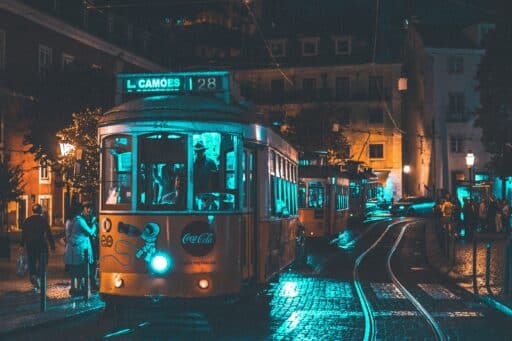 Buying real estate in Portugal 101
Does it provide rural life at a reasonable price?
Go inland to Portugal's center if you want to uncover the true discounts there. It's simple and extremely inexpensive to discover rural property in Portugal with plenty of charm and, typically, a large quantity of land. In the country's interior, you might go into an estate agency with €50,000 and discover a wide selection of properties.
Portugal is a haven of abundant beaches and spectacular rivers. There are wonderful places you could get into, despite the fact that residences are quite a distance from the ocean. And this makes Portugal an ideal place to own a property, particularly if you're someone who is always out to find a place to cool down.
Also, since it only has a small population density, the neighbors may be few and far between and unlikely to understand English. Also, there are hilly and rural places.
What about reasonably priced city living?
You'll be happy to learn that there are reasonably priced choices available in the heart of Lisbon, Porto, Coimbra, and Faro if city life is what you're wanting. Investors have recognized Lisbon as having the ideal balance of affordable entry-level rates and enough opportunity for price growth, much like the Algarve.
There are 100-square-meter homes that are decently sized and offered for €200,000. Locating neighborhoods that are being renovated is the key to locating city homes and weekend getaways. The good news is that Lisbon and Porto, both of which are undergoing a genuine revival, both have substantial portions where it is true.
If you wish to experience a full-of-go city life on a tight budget, Coimbra is an intriguing choice. Lisbon is far more expensive than Porto, yet the city is nevertheless charming in many ways. By both road and train, Lisbon, Porto, and the Silver Coast beaches are easily accessible from here. Hence, having an apartment in the city center will only cost over €100,000. More so, if you plan on going to the outskirts or ten minutes away from the city proper, rest assured that you can also find livable homes around.
What are the costs for different types of properties?
Costs for Portuguese real estate varies widely based on the neighborhood. The location of your purchases should be selected with your intended use in mind. The Algarve and Cascais are popular choices for retirees, whereas Lisbon and Porto are more popular among young professionals.
Lisbon's Baixa and Chiado, where the average price per square meter is $7,785, have the highest average price. Santos and Lapa, both in Lisbon, cost $5,937 on average per square meter.
Campo de Ourique, also in Lisbon, costs $5,201 on average per square meter.
The Porto neighborhoods of Ribeira, Miragaia, and Baixa have an average price per square meter of $4,541.
The average price per square meter in Alfama, another area in Lisbon, is the same as in Lapa and Santos, at $5,937.
In the Algarve area, Portimo's average price per square meter is around $2,557.
The average price per square meter in Carcavelos and Parede is somewhat lower at $3,803.
Cascais and Estoril has the average price per square meter in the cities around $4,718
For anyone intending to purchase or invest in real estate in these particular locations, this information may be useful as it gives a general idea of the price range per square meter they might anticipate in each neighborhood or district.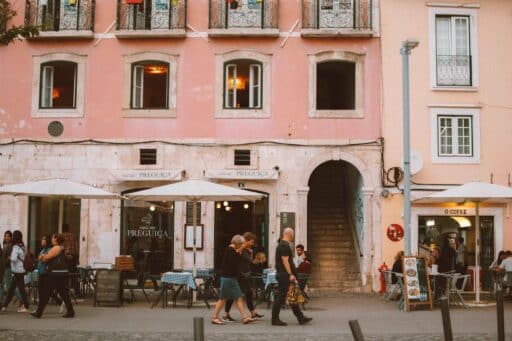 Why is it important to seek guidance for financial and legal considerations?
There are significant concerns that you shouldn't ignore if you look before buying a property in Portugal.
Being aware of the legal system. The promissory contract and the conclusion of the sale are two of the legal processes that make up the process of purchasing property in Portugal. Working with an experienced attorney who can walk you through the process and make sure all legal criteria are completed is vital.
Fees and taxes. You'll have to pay a number of taxes and fees when purchasing real estate in Portugal, including notary fees, stamp duty, and property transfer tax. Budgeting is essential since these fees might amount to 10% of the value of the property.
Available financing. Mortgages from Portuguese banks, foreign institutions, or private lenders are some of the alternatives available if you require finance to purchase a house in Portugal. It's important that you know what the requirements are to locate the best choice. That's why you must commit yourself to doing critical research. Analyzing several possibilities will guarantee you smoother results.
Citizenship and residency. Purchasing real estate in Portugal might potentially open doors for citizenship or residence. For international investors, Portugal provides a number of residence and citizenship options. You can acquire the Golden Visa program. This visa will grant you the residency that you need for someone who looks forward to investing a particular amount in Portuguese real estate.
In general, it's crucial to have a solid awareness of legal and financial concerns. Purchasing property in Portugal is a grand decision. Hence, working with a trustworthy attorney and investigating your financing choices will help guarantee a simple purchasing procedure.
How to locate your dream property
Finding your ideal home in Portugal may be both thrilling and difficult. The following advice will help you locate the ideal property:
Decide what you need. It's crucial to establish your requirements. You must know your objectives before you begin your search. Location, property type, size, budget, and any particular features or amenities that are significant to you should all be taken into account.
Online research. A wonderful place to look for houses in Portugal is online. You may go through online property listings. There are also social media and real estate websites. You can scroll and read descriptions to get a sense of what's available, especially when putting into the picture where you exactly want to live.
Consult an estate agent. Working with a trustworthy real estate agent in Portugal may be advantageous since they are knowledgeable about the area and can provide you with access to upscale houses. Additionally, they can assist you through the purchasing process. They can do the work and help you bargain for the best price on your behalf. In the whole nation, there are a number of realtors and developers that work as your partners.
Participate in home tours. After narrowing down your choice of suitable properties, you must attend viewings to better understand the home and its surroundings. Note any potential issues, such as noise or maintenance.
Make a proposal. Your real estate agent can help you submit an offer. Price and terms may be negotiated, so be ready to do so. Also, make sure the offer details are explained, specifically any terms or options.
What are the steps for buying property in Portugal?
There are various procedures involved in purchasing real estate in Portugal. Here is a broad summary:
Reservation Agreement (optional): Once you've identified a home you wish to purchase, you may want to sign this contract to remove it from the market and give yourself time to complete any requirements, such as setting up a bank account and NIF. Usually denotes a payment of 5,000 euros; this sum is refunded to you or subtracted from the deposit you will pay via the promissory contract.
A promissory note: Once you've made up your mind to go forward, you'll negotiate and agree on the conditions with the seller by signing a promissory contract, or CPCV. The price, due dates, and any other conditions or eventualities are all described in this contract's clauses.
Payment upfront: You normally make a deposit of about 10% of the purchase price when you sign the promissory contract to reserve the property.
Caution: Your attorney will do due diligence on the property during this time to make sure there are no outstanding legal problems or obligations. A title search, a property survey, and a check of permits and licenses may all be part of this.
Finalization: You'll go on to completion after due diligence is finished and all requirements have been completed. The final sale contract must be signed. Also, your remaining balance of the cost of the purchase, including all the applicable taxes and fees, must also be settled.
Registration: The property must be registered with the Land Registry. And you can proceed once you have transferred the title to your name as the buyer.
To make sure that all legal criteria are completed and the transaction happens without a hitch, it's crucial to engage with a respectable attorney and real estate agent throughout the purchasing process.
What to do after buying real estate in Portugal
Following the purchase of a property in Portugal, there are a number of significant chores and factors to take into account:
Management of properties: Consider hiring property management services to look after the property while you're gone if you don't intend to use it as your primary abode.
Tax liabilities: You will be responsible for paying a number of taxes. This is part of being a property owner in Portugal. You will be paying income taxes and property taxes if you rent out the property. To better understand your responsibilities and make sure you adhere to all tax regulations, consulting with a tax expert is advised.
Coverage: You must insure the property to guard against any loss or damage. To get the best coverage for your requirements, take into account dealing with an insurance professional.
Services and utilities: If they aren't already set up, you'll need to create accounts for services and utilities. This comprises electricity, water, gas, and the internet.
Enjoy Your Newly Owned Property: After a long deliberation, you should take it as a relief by reminding yourself that it's time to enjoy your new home!
As mentioned, the country provides a fantastic way of life. There are stunning beaches, old-world towns, and delectable food that you could go through. You should spend some time discovering and enjoying Portugal especially the expansive and precious attractions it offers.
In general, investing in real estate in Portugal may be profitable. You can maximize the value of your purchase. You just need to meet and know the depths of your commitments. And also, learn how to properly take advantage of your new home.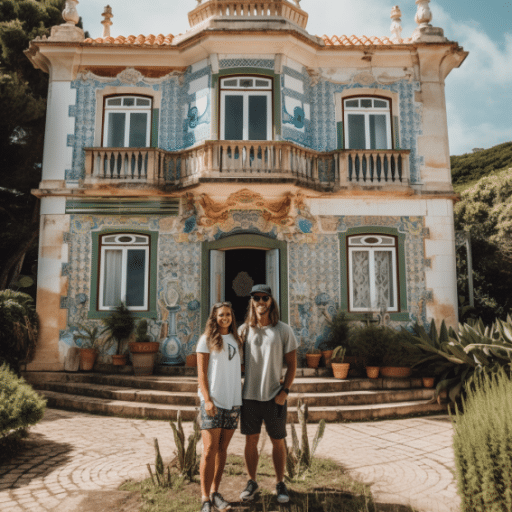 Should you purchase a property in Portugal?
Yummy meals and wine, easy access, and recommendable medical care—Portugal has it all! For those seeking a place to call home overseas, Portugal has a lot to offer. Although it is sometimes disregarded and intimidated in favor of its larger neighbor, Spain, the nation may provide a fairly comparable environment and a remarkable quality of life for a far lower cost of living.
If you're still undecided, you can rely on this information as you plan to buy a property in Portugal:
Various lifestyle options
Portugal offers both a busy metropolitan life and tranquil country living, so whatever you're searching for, you'll find it there. While Porto is one of the most vibrant and fascinating cities in the world, Lisbon has high-tech clusters.
Farmers still ride donkeys to work in this nation, nevertheless. Additionally, it has a far lower population density. This is an ideal country to consider compared to other major western European nations. Portugal only has 113 inhabitants per square kilometer, unlike England, which has 420.
Minimal levies
Portugal provides a pretty excellent deal for foreign residents in terms of living there and paying taxes there. The nation's non-habitual resident (NHR) program offers new entrants specific tax incentives for up to 10 years. It was implemented in 2009 with the intention of luring more visitors to the nation. The nation provided them with a sizable financial incentive just so they could settle there.
Upon working in Portugal, you must anticipate minimal taxes. Your non-EU pension or investment income would be tax-free there. You won't have to pay gift or inheritance taxes as you transfer your fortune to the next generation. Portugal's favorable tax structure is a fantastic incentive to think about making a major move there.
Reasonable real estate and costs of living
Western European nations such as the UK, France, and Spain are quite costly. Therefore, the property market in Portugal is quite inexpensive compared to these nations. So, investing in a Portuguese house will help you receive a lot more value for your money.
The Portuguese Algarve was significantly more affordable than any other popular destination in Western Europe when Property Guides compared weather information with vacation house prices around Europe. In spite of having more sunlight than either the Costa del Sol (Spain) or the Cote d'Azur (France), we discovered that a 50-m2 house costs at least a third less here than elsewhere!
Also, other things are less expensive as well. In general, especially in the cities, the cost of living for expats in Portugal is modest when compared to many other nations. Lisbon and Porto were substantially less expensive than a wide range of other places in 2019. Lisbon was ranked 93rd, and Porto was 97th. If you want to migrate to Portugal, you may anticipate your money going a lot farther!
Accessibility
Portugal's strong ties to the rest of the globe are still another important advantage. Three major airports—Porto, Lisbon, and Faro—provide year-round convenient access to the nation. Although many routes are year-round (unlike many Mediterranean locations), others are seasonal. Off-season travel to Portugal is, in fact, feasible from regional airports in the United Kingdom. Other enjoyable options include ferries that travel through northern Spain or the stunning Sud Express train.
Travel and transportation in Portugal are easy and pleasant, even after you arrive. You can travel anywhere within the nation's borders using buses, trains, and internal flights. If you intend to drive, the road system is well established and simple to learn. Therefore, there is no reason you can't venture outside and explore the rest of Portugal, even after establishing some roots there.
Openness to expats
The British and Portuguese have been allies longer than you could ever imagine. Both countries had established such a profound understanding. This strong bond has been made clear by the substantial presence of British citizens in Portugal. It has a thriving expat community.
As someone who targets traveling abroad, you'll never be too far from a familiar face or a taste of home.
This is a good side to consider, especially if you're heading to a country that has a high concentration of expats, like the Eastern Algarve or Tomar in central Portugal. Furthermore, there are definitely many places that you can freely explore if you want to breathe in fresh experience where there'll only be fewer expats. Fully immersing yourself in Portuguese culture will never go wrong.
Many property types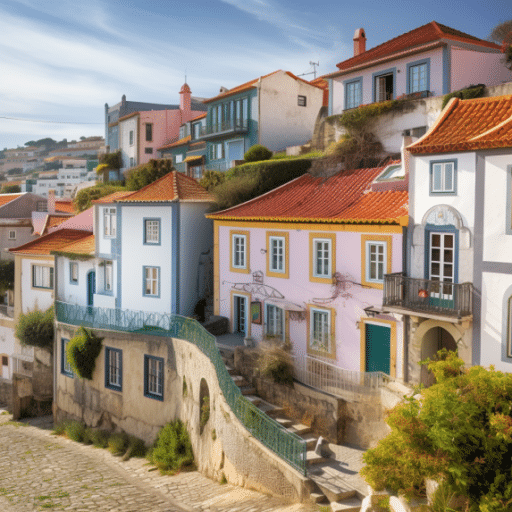 Yep, you may discover a wide range of homes in Portugal! There are a variety of condos, townhomes, amazing villas, and, of course, the ever-classic and traditional Portuguese homes. However, some properties may cost more or less. Overall, it varies on location, size, and property age. 
Popular locations for prospective homeowners
Algarve, Lisbon, Porto, and the Silver Coast are some of Portugal's most sought-after real estate markets. It's suggested that you do your meticulous and crucial study to choose the place that best meets your requirements. And just like any other location, these areas have their own distinct and wide range of charm and attractions that you can surely contemplate before purchasing.
Rental prospects
Portugal is a well-liked tourist location. Thus, rental homes might provide a healthy return on investment. However, you must be aware and expect that popular tourist destinations in particular may require larger profits when it comes to short-term rental deals. You need to be a responsible client and learn about local rental laws before making an investment to also save yourself from disappointments.
Overall, Portugal offers a wider range of real estate markets. It promotes strong growth and rental revenue prospects, especially for its valued investors. Making an educated choice is something that might require your time. But it all ends in good results when extensive research is done before the purchase.
Final Thoughts
Purchasing real estate in Portugal may be challenging. But listen, it's all going to be worthwhile. Just by being on the procedure part, you will surely learn a lot and get more thrilled by the idea of owning one in this country.
You may make wise choices and go through the process more easily if you are aware of the local real estate market, relevant legal and financial issues, and the purchasing procedure. Working with trustworthy experts, like a real estate agent or attorney, may also be advantageous.
After purchasing your home, it's important to manage it skillfully, pay your taxes on time, and take advantage of everything that Portugal has to offer.
Pained by financial indecision? Want to invest with Adam?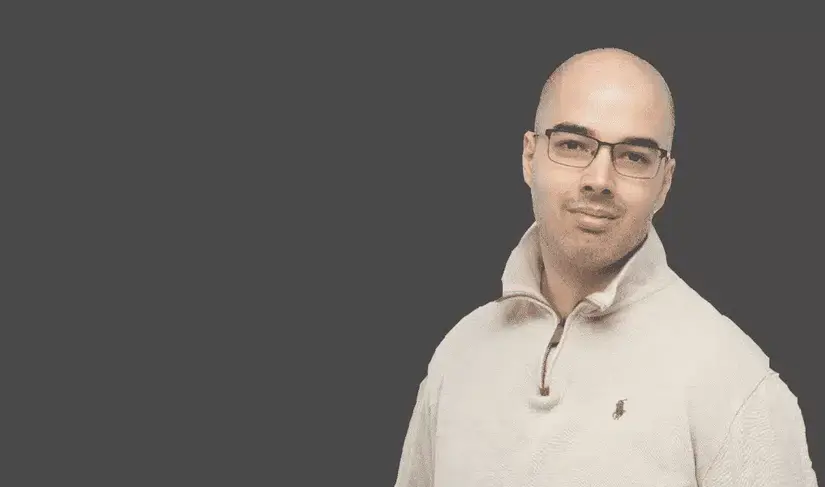 Adam is an internationally recognised author on financial matters, with over 693.5 million answer views on Quora.com, a widely sold book on Amazon, and a contributor on Forbes.