This article aims to help you make smart, legal purchases if you're interested in buying property in Thailand.
Thailand has become an Asian property focal point. The country has always attracted tourists and expats, and has captured the hearts of many due to its beautiful beaches, vibrant cities, and rich culture. Lovers of this nation acquire property there.
Thailand has several more real estate investment and ownership opportunities, which we will explore below. Its real estate spans from studio apartments to enormous mansions with gardens, so it's a good thing to consider when you're eyeing a property outside your home country.
Due to their vast price range, these houses may fit most budgets. Thailand's real estate is still affordable by western standards despite rising costs. As required, foreigners must take specific measures to acquire property in Thailand.
If you want to invest as an expat or high-net-worth individual, or get a second citizenship , you can email me (advice@adamfayed.com) or use these contact options.
A glimpse of the Thai real estate market
Over the last decade, the Thai real estate market has experienced annual house price gains of 10% or more in 2009, annual declines of a few percent by 2012, and further dramatic climbs and falls in the following decade.
Thailand relies heavily on tourism, so pandemic-related travel prohibitions hurt the economy. This caused another housing price shock in 2020 and 2021, lowering condo and townhouse prices. Land prices were less impacted, while Thai housing values vary widely. If you purchase wisely, this may be beneficial, but selling can be less so.
Buying Real Estate in Thailand 101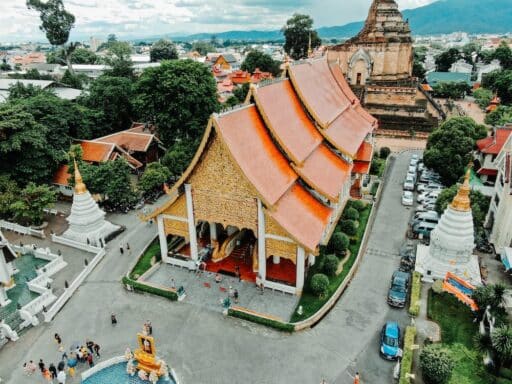 What Thai laws pertain to foreign ownership of property?
As mentioned earlier, it is important to take a major and initial step in familiarizing yourself with the legal system of Thailand. This will somewhat affect foreign property ownership even before you start the property acquisition process there. Land ownership by foreigners is restricted by Thai law; however, there are methods around these limitations.
Freehold Ownership: According to Thai law, foreigners are not permitted to directly own land. They may, however, own buildings or other structures that are founded on property. Foreigners may often buy condominiums as long as they follow the Condominium Act's ownership restrictions.
Leasehold Ownership: Leasing land for a long time, often up to 30 years, with the option of extending the lease, is another choice for foreigners. This choice offers better security if you start comparing it to other easy and alternative options out there.
Thai Company Structure: To acquire a property in Thailand, some foreigners choose to establish a Thai company. Although this strategy has been a widespread practice, this doesn't exempt you from understanding the legal requirements. You should also emphasize in your research the possible drawbacks of this method.
What are the best locations for owning a property?
Thailand has a variety of topographies and real estate markets. Beginning your property acquisition adventure with a location that meets your needs and preferences is crucial. The country has many regions, each with its own beauty and real estate market. Popular destinations are:
Bangkok: The pulsating capital city provides a dynamic lifestyle, career possibilities, and a broad variety of real estate alternatives, from opulent condominiums to townhomes.
Phuket: Popular with both visitors and expats, Phuket is known for its stunning beaches. You will surely run your fingers through the different choices this place offers, from different condominiums to villas and even resort-style properties. Everything in Phuket is available!
Chiang Mai: This northern city is well-known for its hospitable locals and diverse culture. In Chiang Mai, you may discover reasonably priced homes, including condominiums and classic Thai homes.
Koh Samui: This idyllic island in the Gulf of Thailand provides a variety of options. You can find your ideal opulent villas, even beachfront homes, and a laid-back way of life here.
Pattaya: This city on the Gulf of Thailand is known for its vibrant nightlife and expanding real estate sector, which has a lot of high-rise condominiums.
It's crucial to do a complete site analysis. You must also take into account aspects of comfort. Accessibility, lifestyle, and prospective property value are the things you should look out for.
Can Americans purchase a property in Thailand?
Since foreigners cannot legally own land in Thailand, it is also impossible to buy a freehold house as in the US. However, many find owning property in Thailand intriguing due to the various options. You may buy a leasehold flat or incorporate a Thai business to retain it.
What's the process for buying property in Thailand?
It won't always be the same process when purchasing a house in Thailand as it would be in the US. There are many regional customs, and more significantly, the sector is not similarly controlled as it is in the US. In order to prevent issues and possible fraud, you and your legal advisers will need to be very attentive to ensure that the transaction is conducted properly.
Here are the fundamental actions you must perform in order to purchase a home in Thailand:
Make a budget for purchasing your new Thai home, and if you want to finance it, get a preliminary mortgage offer.
Hire a real estate attorney who is knowledgeable about the steps involved in buying a home in Thailand; their guidance and assistance are crucial.
Investigate and examine homes in person, online, or with the help of an estate agent.
Once you've discovered your ideal location, haggle and settle on a selling price.
The purchase agreement will be provided by the seller, which you and your attorney must carefully review.
Deposit money, often 10% of the agreed-upon amount.
Your solicitor will undertake due diligence checks to ensure the property is sold legally. Also, this is to ensure that all essential documentation is in place. You may also need a building surveyor.
You may conclude and sign the sales deal after everything is in order.
Pay the last of the purchase's fees and charges.
You must pay any unpaid taxes or fees before your lawyer registers the title deeds in your name.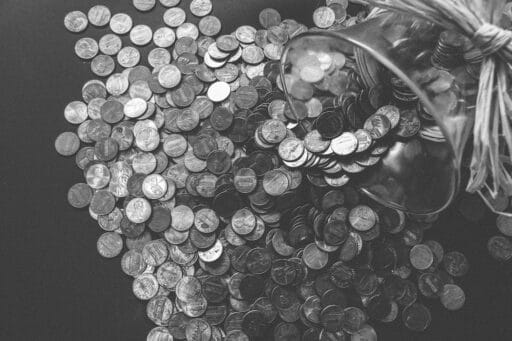 How do I create a budget for this?
After deciding on a venue, you should create a reasonable spending plan. Think about the following expenses:
The primary expense is the cost of the property and its price. This can obviously be greatly influenced by its location and also by what type you prefer. If you plan to acquire a classic home in a rural location, you must anticipate a higher price tag if you will liken it to purchasing a luxurious apartment in the busy city of Bangkok. Legal costs, stamp duty, and administrative expenses are included in this category. Budgeting for these costs is vital since they may mount up.
Maintenance costs: You'll have to pay monthly maintenance costs if you purchase a condo or a home in a managed complex.
Taxes: Thailand levies yearly property taxes as well as land and building taxes. The amount of tax you owe may vary. This signifies that it will largely depend on the value of your property.
Obtaining a mortgage: Thailand also requires other considerations. The costs related to interest rates and other expenses associated with the loan are some of them.
Renovation and Furnishing: You might be required to set aside money for renovations and designing. It all hinges on the state of the property you bought.
Other Costs: These include any expenses related to the property's administration, insurance, and utility services.
What conditions must be met before purchasing a home in Thailand?
First, foreign property ownership limitations only apply to freehold property. If you want to buy an apartment, it's likely to be leasehold. Like US leasehold properties, you just own the apartment and not the land. The condo you buy must have a particular percentage of Thai owners, usually over 51%, unless you buy the entire block.
Second, as we have indicated, you may be able to purchase a freehold house if you're intent on doing so by forming a Thai business to hold the property on your behalf. If you're interested in this option, there are legal concerns to take into account, but there are also numerous agents and businesses set up to help you comprehend the procedure if you need assistance.
What is the usual Thai property cost?
Property in Thailand ranges from upscale flats in the heart of Bangkok to beachfront retreats on Koh Samui and evocative cottages in Chiang Mai. You'll undoubtedly discover something that may fit you and aid in creating your ideal lifestyle in your new house, depending on your tastes and budget.
The costliest real estate is often found in Bangkok when it comes to average pricing by location. However, the city's size and range of hotel alternatives may allow even those on a budget to find something. Pattaya and Phuket are cheaper than other popular destinations.
A recent Bangkok survey found that 25% of condos, which foreigners prefer, cost between 5 million baht and 10 million baht. The second-largest selection of apartments is between 1 million baht and 3 million baht, so you may discover anything within your budget.
The property value fluctuations for each city are summarized here:
Natural beauty and cultural charm make Chiang Mai real estate cheaper, at 155.33 USD per square foot in the city center and 93.56 USD outside.
Popular coastal resort Pattaya City sits in the middle, costing 183.19 USD per square foot in the city center and 102.82 USD outside.
Finally, Phuket Town, another popular beach resort, costs 296.36 USD per square foot in the city center and 200.98 USD outside the city. This information demonstrates the notable differences in real estate prices across these cities and the overall pattern of greater property costs in city centers compared to their periphery. These variances are a result of local elements, including economic activity, housing demand, and land availability.
Since the majority of fees are covered by the seller, the extra expenses associated with purchasing property in Thailand are quite minimal when compared to other nations. The transfer charge is the primary expense you must include in your purchase.
At 0.01% to 2%, the property's value is the transfer charge.
If you sell the property later, you'll need to consider the extra costs, which might reach 10% of the selling price.
When buying real estate in Thailand, consider the expense of getting money from the US to Thailand to pay for your new home. Additional expenses in the form of transfer fees and exchange rate markups may be encountered.
The easiest approach to obtaining a decent bargain on your overseas payment is to shop around. As opposed to using your regular bank, specialized suppliers provide a quick, safe payment solution that you can organize immediately from your smartphone, perhaps saving you money.
No matter what you're searching for, you may be able to locate a reasonably priced apartment in Thailand since many neighborhoods offer a decent mixture of different property kinds and rates.
For a few starters in your quest for Thailand's cheapest real estate markets:
Compared to Bangkok, Chiang Mai provides a more affordable average cost of real estate and a more tranquil way of life.
Phuket Island offers a wide variety of lodging alternatives at various pricing ranges, all of which are close to facilities. Take some time to explore the many neighborhoods to choose which is best for you.
Koh Samui has a lot of tourists, but property prices are still affordable. If you want a more remote area but still want to enjoy the laid-back beach atmosphere, consider Krabi.
The Thai property market has witnessed some quite jarring changes over the years, which entail risk and may not be suitable for novice investors. When calculating investment returns, you must also include the additional fees associated with setting up a Thai corporation if you want to purchase real estate via it.
How to finance a property purchase in Thailand
A Thai real estate acquisition may be financed in a number of ways:
Purchasing with savings
Banks and brokers in Thailand provide mortgages
Get cash from refinancing US real estate to purchase it in Thailand
How to obtain a Thai mortgage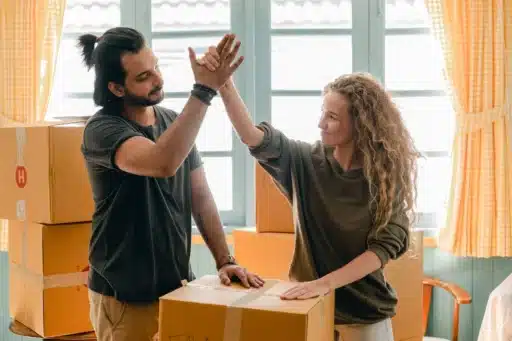 It could be difficult for foreigners to get a mortgage in Thailand. Before recently, Thai banks hardly ever provided mortgages to foreigners. Theoretically, foreigners may get a mortgage in Thailand, but regulations and qualifying standards are strict.
It may be necessary to shop around and speak with a licensed mortgage broker in order to get the best mortgage plan. Start with the well-known foreigner-friendly mortgage lenders. It's important to remember that your chances of approval are higher if you apply for a mortgage jointly or with your Thai spouse as a guarantor.
How about Thailand's real estate tax?
Thailand introduced a multiyear land and building tax in 2020. Although tax rates have been constant since 2020, the ultimate tax depends on the nature and value of the property.
Thai property owners seldom pay property taxes other than this. You'll only likely be subject to a 12.5% rental income tax if you rent out your house.
How to simplify property ownership in Thailand for foreigners
Purchasing property in Thailand may be made simple with a skilled solicitor and local assistance. There are risks since the sector is less regulated than in the US. International buyers who aren't acquainted with the procedure or the Thai market may be the target of fraudsters.
Foreigners purchasing real estate in Thailand should stay away from these risks:
Buying brand new or off-the-plan in dubious projects requires faith in the developer. Developments that were poorly handled cost foreigners a lot of money.
Search issues for titles. Your lawyer is required to do a thorough title investigation before you spend a cent to ensure the property has been built and sold lawfully.
Leaving out due diligence checks—again, a knowledgeable legal team is helpful. The specifics of the property should be properly reviewed by your attorney.
Avoid paying your money too soon by including an escape clause in your purchase agreement in the event that the title or building survey are invalid. If you must terminate the contract without fault, you should be able to do so and still get your deposit.
All service fees and other ongoing costs have to be planned for in your budget.
Can you own and construct any structures on land?
Legally speaking, any structure is regarded as a part of the ground it is built upon. However, if a tenant of a property constructs a structure according to a lease agreement, the building may be regarded as a separating portion. As a result, in Thailand, a foreigner may own any structure on his rental property.
It is advised that you execute a lease agreement with your Thai spouse. You should state clearly that you are a renter. This is if you want to construct a home on his or her property. This way, you and your spouse will own the structure but not the land.
How can you purchase property through a Thai company?
A holding arrangement with greater ownership rights than a leasehold title may be preferred by certain purchasers of real estate. In this situation, it is conceivable to establish a Thai corporation for the purpose of purchasing real estate.
Nevertheless, this strategy falls under the "grey area" of Thai law. The land offices in Thailand, which regulate property transactions all around the nation, do not support this custom.
A corporation must have at least 51% of its shares owned by Thai citizens in order to be categorized as a "Thai Entity." Authorities' primary worry is the unlicensed use of "Nominee Thai Shareholders," who are effectively "fake investors" employed to expedite real estate transactions.
However, this method gives a considerable amount of indirect ownership and influence as long as foreign purchasers follow the rules by using "real" shareholders or Thai partners.
Investors who want to buy landed property, including villas, alongside their spouses or foreign developers wishing to buy developable land plots sometimes employ this ownership arrangement.
How to find the ideal Thai property that best suits your preferences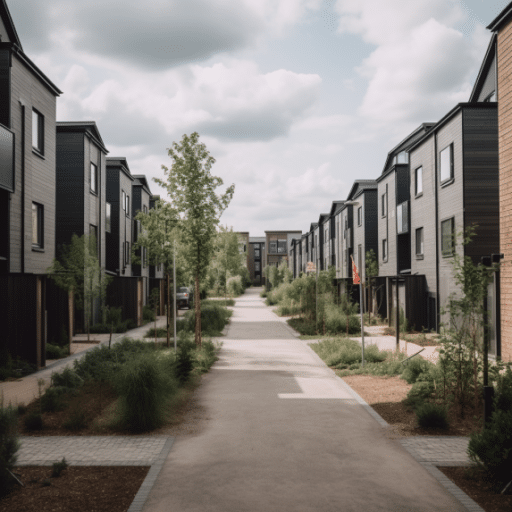 A reliable local estate agent should help you find your Thai dream home. You can do it alone, but knowing the area and the Thai real estate acquisition process may be challenging. Bad contracts are expensive, so you need to take sure steps for this journey.
Your agent should know the area you want to buy in, even if the agency covers all of Thailand. Most people search umbrella websites for Thai homes, which contain numerous property listings and are easy to use. This helps you see what's accessible depending on your budget and location. Hire a representative after narrowing your choices. Firsthand endorsements guarantee you're working with the best.
Bottom Line
Many visitors fall in love with Thailand's lifestyle and desire to buy a house there. Many Thai properties are relatively inexpensive, making them ideal for living, visiting, or investing. Hazards exist because the industry is less regulated than in the US. An experienced local agent and lawyers are needed to help you avoid missing out on the purchase process.
When you exchange dollars for baht and send money to Thailand to fulfill high-value foreign currency decisions, fees apply. Use this guide on buying property in Thailand as a foreigner to find your dream property you could call your new home.
Pained by financial indecision? Want to invest with Adam?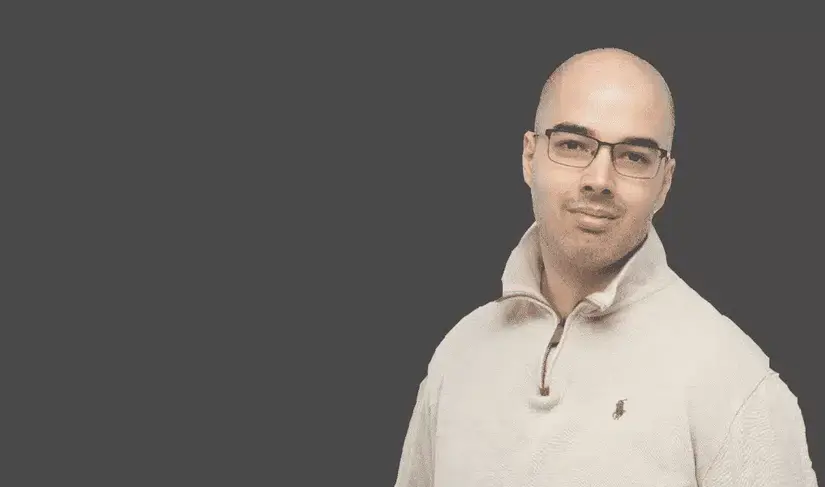 Adam is an internationally recognised author on financial matters, with over 693.5 million answer views on Quora.com, a widely sold book on Amazon, and a contributor on Forbes.