This article will review Cazenove Capital. It is certainly used by some advisors, including in the expat market as a fund manager. Is it a good place for your money?
If you have any questions or are invested in investing, you can contact me on this section of my website.
Introduction:
Wealth Management – Wealth Management is a service that offers investment-related advice and then, based on the requirements of the investor, manages the investment amount in such a way that all the financial goals of that respective individual are met.
Wealth managers can operate as a single individual or a small-scale business or a part of a well renowned large firm. In most cases, Wealth Managers deal with assets related to the finance industry. Wealth managers can also be referred to as Financial Consultant, Financial Advisor, etc.
Wealth Managers or Wealth Management Advisors are the financial advisors who make use of some specific financial strategies based on factors such as taxes, portfolio management/diversification, investment planning, financial goals of the individual, etc. and try to maximize the profits that can be obtained by an individual. They charge a certain amount of money as a one-time fee for all the services offered by them.
Most people often have a misconception that wealth management is just normal investment advice, but it is not true. Although they provide investment-related advice, they also take a major factor into consideration i.e., financial objective of the investor.
Investors may have different types of requirements, for example, one investor might want to gain benefits by making an investment on a long-term basis, whereas, another investor might want to make use of aggressive investment strategies in order to obtain maximum benefits over a short period of time. Based on this, Wealth Managers design a strategy that is advantageous for the person either for their individual financial needs or their family's future needs.
Some Wealth Managers might provide services related to all types of investment options available, whereas, some might have expertise in a few selected areas. This depends on the field of expertise of the wealth manager in which they are operating and focusing on.
Wealth managers can directly gather information about a person's financial goals by directly knowing from them or they can gather this information by contacting the client's private agents or accountants or advisors.
Who need/use the wealth management services – Even though anyone can be able to benefit from the services offered by the wealth management services, they are highly beneficial and most prominently used by wealthy individuals rather than normal people.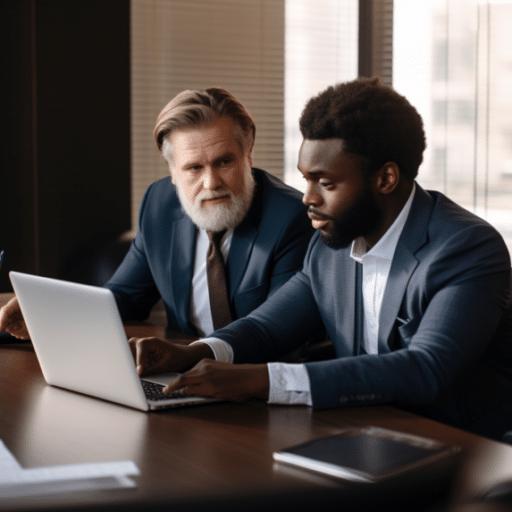 Why wealthy investors would need the services of a wealth manager? Because people who are rich always try to make some more money by putting all their money and effort into the activities that can increase their wealth even more. These types of people, mostly, would not have enough time to dedicate themselves to their investments, Therefore, by taking the help of a wealth manager, they can be able to carry out other activities related to investment that will meet their financial goals.
There are other kinds of people who have absolutely no knowledge about financial assets that can be beneficial for them. For example, a person who is a medical professional would not have the required amount of knowledge about investment-related assets such as stocks or real estate. Yet if they have a considerable amount of money and want to gain profits from it, they can use the services offered by a wealth manager.
Private Wealth Management Teams – These are the types of teams that make their services available only for individuals with higher net worth. The general services offered by such organizations are Stock/Option Planning, Advice on investing in various types of financial vehicles, etc. some private teams might even offer services such as hedging derivatives for significantly larger blocks of stocks.
Due to the increase in the higher net worth individuals over recent years, the demand for wealth management services has also been increased. This happens because rich investors would always desire for more professional services made available for them than the services that are offered to the normal investors.
Cazenove:
'Cazenove Capital' is a wealth manager that is known to concentrate more on achieving financial growth and increase the wealth of their clients depending on their requirements. People looking for financial services such as 'Financial Advice', 'Individual Investment Plans', 'Business Investment Plans', 'Pension Plans', etc., can find the services offered by Cazenove to be highly beneficial for them.
Early History – Cazenove used to be a Stock Broker and an Investment Bank before they started the wealth management services. It was first founded in the year 1823 by a person named 'Phillip Cazenove'. It was known to be the last independent investment bank in the United Kingdom as well as the last to remain a private partnership.
In 1819, Philip Cazenove joined hands with the existing business of his brother-in-law John Francis Menet. After becoming a partner with him, he then started the Cazenove firm in the year 1823. He then became a partner with Joseph Laurence and Charles Pearce after the death of his first partner and brother-in-law Menet. In 1854, Cazenove started a branch on his own with the help of his son and his nephew.
By 1930, Cazenove had become one of the most famous and leading stockbroking partnerships among those which were located in London. Cazenove played a very important role (as an advisor) in the United Kingdom's privatization issues of Margaret Thatcher that took place in the 1980s.
In the year 2000, the company declared its decision, which was to dissolve their partnership and incorporate, and then float on the London Stock Exchange. Even though the company incorporated (like they declared) and raised funds from their institutional investors, their aim of getting listed publicly was not successful due to the poor market conditions in the UK during the time period between 2001 and 2002. However, they were able to open offices in Frankfurt, Paris and Beijing after the float period and made changes to their fund management business.
Cazenove and JP Morgan Chase announced an agreement stating that JP Morgan would take over a 50% stake in Cazenove and merge it with their UK investment banking operations.
This happened in November 2004. They also announced that JP Morgan would take over the remaining 50% of the company's stake within the next five years. They did so in the year 2009 and the total cost for this purchase was 1 billion euros.
This combined business of JP Morgan and Cazenove continued to be referred to as JP Morgan Cazenove. The Asian Business of JP Morgan Cazenove (known as Cazenove Asia) was sold to a Standard Chartered Bank located in Hong Kong (a subsidiary of Standard Chartered) in that same year.
The last descendant of the Cazenove family to take part in the Cazenove business was Bernard Cazenove, who was the head of the fund management business. He carried out the activities as the head of the business along with the help of his great grandfather and his father. He retired in 2004 after the firm was merged with JP Morgan Chase.
There is also an assumption that the firm is known to be the stockbroker to her majesty the Queen, however, the firm neither accepted this statement to be true nor rejected it.
Businesses of Cazenove – Taking the financial year 2003 – 2004, Cazenove was known to have a turnover of 251.4 million euros (which is equal to $452 million). The main businesses that contributed to this turnover were:
JP Morgan Cazenove
Cazenove Capital Management
Cazenove Private Equity
Cazenove Asia Limited
When coming to these businesses, JP Morgan Cazenove, as we have discussed earlier, started as a joint venture between JP Morgan Chase and Cazenove (started in 2004) which was later fully acquired by JP Morgan in the year 2009. The joint venture started as a combination of investment banking operations at Cazenove and investment banking business of JP Morgan.
Cazenove Capital management that had assets worth 7.6 billion euros under management. This business continued as an independent business until it was acquired by Schroders in 2013. It is estimated that Schroders has purchased Cazenove Capital for an amount of 424 million euros.
Cazenove Private Equity became a private equity firm that later became DFJ Esprit.
The last but not least, Cazenove Asia Limited, which was the regional office of Cazenove in the Asia-pacific region was acquired the Standard Chartered Public Limited Company in February 2009. Cazenove Asia Limited used to have offices in Hong Kong, Shanghai, Beijing and Singapore.
Cazenove Capital:
Cazenove Capital is the wealth management wing of Schroders. Schroders is an international asset management company that was founded in the year 1804. Schroders serves individuals in 32 regions such as Europe, Asia, America, Africa and the middle eastern countries. The headquarters is located in London and said to have more than 5,000 employees worldwide. It is traded on LSE (London Stock Exchange) and is a component of the FTSE 100 Index.
According to the statistics provided, Cazenove Capital is said to have 50.7 billion euros worth of assets under management. These assets under management are distributed among different types of categories that are given below:
42 billion euros from clients who are private individuals and family offices.
8.7 billion euros from clients who are charities.
The headquarters of Cazenove Capital is located in London and the regional offices exist in Edinburgh, Chester and Oxford. Major operations of Cazenove Capital are carried out in Channel Islands, Switzerland, Hong Kong and Singapore.
Key Aspects – The portfolios offered by the Cazenove Capital are Model Portfolio and Bespoke Portfolio. Wealth management is carried out with the help of an Investment Manager. The composition of services for the Discretionary Investment Management at Cazenove Capital is Funds, Direct, Tracker, Mixture and Ethical.
When it comes to Financial Planning, Cazenove Capital offers various services such as In-house service, Pension Advice, Tax-efficient Investments, etc. They charge fees from individuals on a fixed basis for the services they offer (instead of commissions).
At Cazenove Capital, Lending is made available to the individuals. Portfolio Lending is offered to the clients on mortgages of residential properties. The minimum amount of mortgage is 500,000 euros. Other than the residential mortgages, they do not offer any other types of lending services.
Some other things that are needed to be taken into consideration are:
Cazenove capital supports Philanthropy.
They offer services to US clients as well.
Ethical Investment options are also made available to clients.
Overview – Cazenove Capital is said to be one of the leading providers that offer discretionary fund management. They offer services related to discretionary fund management to their clients either directly or with the help of information acquired/working along with the financial advisors of the clients.
They follow a tailored, measured and intelligent strategy when it comes to managing the funds. Investment Managers at Cazenove Capital always suggest their clients following a long-term investment plan. By doing so, they can be able to guarantee profits as well as reduce the risk factor.
For more than a decade, Cazenove Capital is said to have an excellent track record for working along with financial advisors of the clients. Cazenove Capital is considered as a famous wealth management service provider as they and their merger Schroders have been in the field since the 1800s.
Advantages:
Cazenove Capital is considered as one of the strong brand names as it has been serving the clients for approximately 200 years.
It has an established strategy for beating the market's performance.
It has a proven track record for providing profits to the clients on long-term investments.
It is known to be one of the secure wealth management services providers.
Disadvantages:
It is known to be expensive when compared to that of the passive investment methods.
The active methodology of Cazenove Capital is somewhat questionable.
Bespoke Portfolio Management – Cazenove Capital's discretionary fund management (DFM) service is a bespoke (particular) portfolio management service is for the clients with advisors and assets worth up to 200,000 euros. This service is especially for the clients who are in search of obtaining assets from outside sources as well as day-to-day asset allocation and taking decisions on selecting funds.
The committed DFM team of Cazenove Capital, with the help of the investment resources of the Schroder Group, work along with the advisors and create & manage an investment portfolio so that the ability to withstand risks and financial goals of a client are met with. These portfolios are created based on the different levels of risk tolerance of the client. There are 4 types of portfolios based on these factors, they are:
Cautious
Balanced
Growth
Aggressive
Depending on each category, Cazenove Capital offers the suitable type of investment opportunities and asset allocation. The experts at Cazenove Capital also provide comprehensive information and guide the clients based on the portfolio that they have selected. They also provide information on the volatility and the suitability of the selected portfolio to the clients.
The expert manager selection team conducts deep research with the fund management professionals and tests the consistency of their strategies and then determines whether a strategy is appropriate or not.
On a constant basis, the strategies are reviewed and modified so that they cope well with the changing market conditions and the client's financial goals. Portfolios are designed in such a way that they consist of a wide range of assets. Along with the existing assets, alternative assets are also selected in order to replace any of the existing assets. Few examples of the alternative investment options are structured products and absolute return funds (covering the hedge funds).
The Cazenove Capital has a proven track record for providing risk-tolerant profits on long-term investments on all the portfolios (Cautious, Balanced, Steady Growth and Equity Risk Portfolios) they offer. The performance is considered to have more consistent benefits over 3,5 and 7 years.
Model Portfolio Service – Cazenove Capital also delivers a service which they refer to as Model Portfolio Service. It is specially designed for clients who have more than 50,000 euros to invest. This is a multi-asset investment strategy and the portfolios contain Investment Trusts, Unit Trusts, Open-ended Investment Companies (OEICs), and Exchange-traded Funds (ETFs).
With the help of the Model Portfolio Service, even people with lower capital for investment can be able to gain higher profits and benefit from the strategies of Cazenove Capital and Schroders Investment expertise.
Independently rated by the distribution technology based on the risk, the six portfolios that can be accessible with the help of third-party platforms are MPS Cautious, MPS Balanced, MPS Growth, MPS Aggressive, MPS Equity Risk and MPS Balanced Income (Here MPS stands for Model Portfolio Service).
Another major benefit that needs to be taken into consideration is the Cazenove's Geographical Footprint. It allows clients that live in countries other than their country of origin to make an investment in the structures that are domiciled.
Fees and Charges – The fees and charges at Cazenove Capital depend on the services acquired by the clients. In addition to the charges, the client would also have to pay fees to the advisor as well as the platform or wrapper charges.
To people who are not familiar with the term 'Wrapper Fees', these are the charges that are imposed on an investor by the investment manager for the services offered. Platform fees on the other hand are the type of fees that are charged by the online platform. Platform fees can either be a flat fee or commission-based.
For the Investment Management Services, the fees and charges applicable to the investors at Cazenove Capital are as follows:
Portfolio Management charges along with a Value Added Tax.
Fund Fees (both external and in-house) where they are applicable.
Performance Fees, where they are applicable.
For the Implementation services, the fees and charges applicable to the investors at Cazenove Capital are as follows:
Commissions that are generally paid to the managers.
Commissions paid to the third parties such as brokers, with whose help trades are executed.
Front end fees for the applicable funds.
For the Custody and Administration, the fees and charges applicable to the investors at Cazenove Capital are as follows:
A Custody Fee (Custodian can also be the client's investment manager)
Collection charges (generally levied on the income payments and tax reclaims).
Foreign Exchange Transaction charges (if the currency of the investor is different from the currency in which the investment has to be made or the amount has to be repatriated overseas).
Other types of fees and charges applicable to the investors at Cazenove Capital are as follows (these are often included in the portfolio management charges):
Fees for advice on factors such as investment strategy, asset allocation and risk management.
Fees for Engagement, Stewardship and responsible investment services.
Policy Advocacy and charges for meetings and reporting.
The total fee range for self-managed passive funds is estimated to be around '0.20% – 1.45% (0.4% on average)' and the total fee range for self-managed active funds is estimated to be around '0.65% – 2.45% (1.0% on average)'.
The total fee range for outsourced passive funds is estimated to be around '0.20 – 1.75% (0.6% on average)' and the total fee range for outsourced passive funds is estimated to be around '0.25% – 2.75% (1.2% on average)'.
Because the fees and charges have a direct impact on the returns obtained by the investors, it is highly suggested that the investors should consider all the fees and charges (including hidden costs) that are applicable to the person's investments.
Most people often complained that the fees and charges seemed to be fair in the beginning but adding up over time, they grab a fraction of the benefits that will become a considerable amount of loss for them.
Final Verdict – Cazenove Capital is a famous wealth management service provider that is known to provide good returns for investors. They also provide a wide range of international actively managed DFM (Discretionary Fund Management) options. However, there are some other alternatives for Cazenove that provide professional services by charging lower costs when compared to Cazenove.
Conclusion
Wealth Management can be very tough and with the help of expert services from a renowned wealth manager like Cazenove, investors might be able to benefit from their investments.
However, with the help of professional services from a personal financial advisor, people with higher net worth, who are willing to make a huge investment can be able to acquire more profits. It is also helpful for them as they cannot spend the required amount of time for monitoring all the activities.
If you are a person that needs the services of a professional financial advisor or if you don't have enough time to manage all the necessary activities by yourself, you can avail the services offered by us and we would be more than happy to help.