This option will review Charles Schwab. The article will explain why this is a good option for Americans that want to do it yourself (DIY) invest, but isn't ideal for expats, non Americans and those that require advice.
If you are looking to invest or have any questions, you can email me (advice@adamfayed.com) or use the WhatsApp function.
Some of the details on this article might be out of date, and nothing written here is financial advice.
Introduction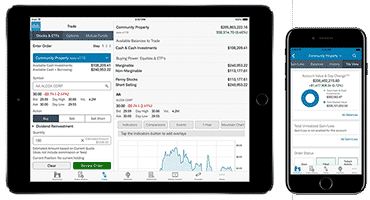 Charles Schwab is one of the most popular brokerages in the world, and especially in the US, for DIY investors.
DIY investors usually struggle to get high returns, but for those with a high degree of self control, this investment platform isn't a bad option.
Charles Schwab – this is both a name of a man and a full-service brokerage that bears his name. Charles Schwab was that one student who was the best in the class and who does it all well.
Now this broker offers a high quality experience that can meet the needs of most beginning investors. Schwab suggest his clients an extensive research, solid educational experience, low prices, and a great overall experience for both beginners and advanced investors.
One of the benefits of investing through Schwab is the convenience of placing your bank and investment accounts in one place.
The Schwab.com trading platform includes all the basic tools to start investing.
It's a quality platform, although not as complete as the others we've reviewed. Investors of all levels will find stock screening tools useful.
There is a wide range of options and criteria to help you filter and find stocks to invest in. The charting tools are limited compared to other platforms, both in terms of the amount of analytics and functionality.
Charles Schwab has some of the lowest commissions among many other brokers.
Each trade in stocks and ETFs is a $ 4.95 flat. The option trade costs $ 4.95 per commission plus $ 0.75 per contract. If you need help completing a trade, there is a $ 25 commission in addition to commissions and fees.
Overall, this stock broker charges slightly higher fees than other services. You also need to have $ 1000 to open an account, while many services require nothing in advance to open an account.
Charles Schwab offers over 200 different ETFs without commission. This can be a good choice for newbie investors. Keep in mind that while you do not pay a commission, this investment is not completely free. All of these funds have an expense rate, which is an annual management and maintenance fee. Schwab ETF spending ratios range from 0.13% to 0.03%.
This company offers educational resources and training to help you master stock trading.
This training includes tutorials and videos that walk you step by step through the platform. Even if you are not the first investor, you can still take advantage of webinars, blogs and training courses.
Charles Schwab offers a variety of investments suitable for traders and investors.
Trading commissions are competitive, although higher than some services, including broker commissions.
The online platform contains good trading tools and you can access your account and trade from the most popular mobile devices. Charles Schwab has a well-established and trusted name and the service he provides is solid, but some of his fees make him more expensive than the best online brokers.
Schwab Overview.
Whether you are a novice investor looking for useful tools or more experienced traders looking for sophisticated trading platforms, chances are you will be satisfied with Charles Schwab.
Charles Schwab has suggestions for investors of all levels: novice investors will appreciate the $ 0 minimum account, and the $ 0 commission on stocks, options, and ETFs will appeal to active traders. Schwab also scores highly for its research proposals, a large selection of free-transaction mutual funds, and complex tools and trading platforms.
In other words Charles Schwab is the Nordstrom of the investment world and clients are almost always satisfied. As a client, you will have access to virtually all investment services that come standard with any major brokerage. Albeit if you are an active tradesman you can definitely find other companies with more attractive options. Let's see the pros & cons of this kind of popular and high-quality firm.
Pros:
Three different platforms with no minimum amount or any commissions/fees (StreetSmart Edge – a desktop platform, Schwab.com and StreetSmart Central – web-based platform).
A good working mobile app with above the average features.
A large fund selection.
Perfect option for beginner investors and also for advanced traders.
A strong customer support, 24/7 phone, live chat and email support, more than 300 branches in different locations.
First time clients always have a rewarding bonus.
Extensive and free research.
Cons:
A low default rate.
No automatic payments.
Limited and basic ETF viewer on site.
Almost all derivatives are on the platform called StreetSmart Edge.
Payment on transaction-fee fund.
Not suitable for certain niche markets like expats
It isn't a great option for non-Americans for tax and other reasons.
How Does Schwab Work?
Before Charles Schwab used to require a minimum investment of $ 1,000, but brokerage recently removed that for all internal retail brokerage and retirement accounts.
Literally, Schwab wants to stay in the competitive status with the number of upstart platforms that do away with the lows altogether. Keep in mind, that these new services lack all the special tools, features and products that you'll find at Schwab. There is a Schwab's list of almost 250 free ETFs and literally thousands of free mutual funds, which is really an impressive result. The selection of available investments is completely prominent.
However, don't let this wide selection of features intimidate you. Schwab also offers filtering and sorting tools to its clients, which allows them to narrow down a manageable shortlist of investments that fit their needs. The firm also offers a feature called ETF Portfolio Builder that helps you create a correctly diversified ETF portfolio that matches your risk tolerance.
Research tool is also where Schwab proves its successfulness. Customers can access reports from companies such as Morningstar and Market Edge, as well as Schwab's own comprehensive stock ratings, real-time news updates, and market commentary.
Most famous and loved by clients tools include screeners that can help you determine the best investments for your portfolio. But surely you can also use the service the quarterly listings compiled by Schwab experts who highlight the best mutual funds and ETFs.
The firm also offers several trading platforms that should appeal to users of all skill levels. Despite the user-friendly website, the company offers StreetStmart.com, it is a simple web platform, and StreetSmart Edge, which is a more comprehensive platform available for both Windows downloads and cloud-based software. There's also StreetSmart Central, another trading platform and a mobile platform so you can trade wherever you are.
Schwab Trading Platforms & Tools.
Schwab provides its customers with a couple of trading platforms as well as mobile apps, so you can trade wherever you are. Let's study each of them and their functionality.
StreetSmart Edge: This is Schwab's premier trading platform and you can see it. The interface is notably customizable, so you can modify the interface to optimize your trading process. You can browse sweepers to exchange ideas, while CNBC's news feeds and live stream are streamed on the platform. This platform suggests progressive charting facilities and you will be able to place sophisticated, multi-item orders on a universal trading ticket. You can access the platform in both the desktop and the web versions.
Schwab.com web trader: This is the firm's entry-level platform which does a lot. In addition to all the main functions, the platform supports tabs for major watch lists, can receive financial and trading data of the company, analyze trends and access version chains. But in case you need more, you can still upgrade to StreetSmart Edge.
Trade Source: For investors looking for a simple tool that includes crisp charts, streaming quotes, and deliberately eliminates all the bells and whistles of active traders, Trade Source is the best recommendation. This tool is available to Schwab clients through the website and is essentially a stand-alone platform.
Futures Trading: While futures trading is suggested, trading must be done on the StreetSmart Central platform. This means you cannot utilize the main Schwab website or StreetSmart Edge to post futures trades.
*About Trade Experience.
The most of Schwab's trading experience is created around the All-In-One merchant ticket that works across multiple platforms.
This kind of order entry must be familiar to many investors, but there are guides which can help you with this if you get confused. Futures traders are always welcome at Schwab, but this whole feature is cordoned off at StreetSmartCentral, not as part of the trading ticketing system.
Depending on which platform you place your trades on, the experience will be different. StreetSmart Edge trading settings can be set by asset class, which speeds up order execution.
In comparison, the site has fewer modifying settings. However, it's easy to have a selection of streaming data and stock, also research with a wide variety of customer alerts. If the stock you are watching falls below a certain threshold or crosses, for example, the 15-day moving average (MA), you can hurry up to jump to the tab and input an order.
Schwab is enabling clients to trade divisional stocks with the midyear start of Schwab Stock Slices. This service let investors to afford divisional shares in maximum 10 public companies in one transaction with no commission. The tradable shares are described as "Top US companies from the S&P 500" with a minimum price of $ 5 for each symbol.
*About Trading Technology
Charles Schwab uses his own wheel-based router for order control purposes such as maintenance of swap failures, conducting real-time quality analysis, and managing volatile markets. Most orders for stocks and options with multiple exchange options are sent to third-party wholesalers, which balances execution quality in terms of price increases and improved execution quality statistics with inherent cost savings.
There is no trading simulator for Schwab clients, no way to automate and test the trading system.
Schwab Features That Make Success.
Let's discuss all the successful features and tools that Schwab Company used and continue using, that attracted so many investors.
Research – according to the reviews of many users, Charles Schwab provides the highest quality research of all brokerage firms they used before. Here are three main spheres where Schwab provides researches.
Market commentary: Schwab's own research is amazing, thanks to a staff of experts including Liz Ann Saunders, Randy Frederick, Lee Ball and Katie Jones. In addition, the market comments found on the Schwab Insights portal are always fresh and interesting. On top of that, Schwab is streaming 11 shows daily, a feat only achieved by TD Ameritrade.
Stock Research: In addition to traditional third-party ratings, Schwab's own stock ratings add value to research.
Researching ETFs and Mutual Funds: Looking at researching ETFs and mutual funds with Charles Schwab, there is a lot to like. Thanks to third-party vendors like Morningstar, Charles Schwab has all the basics covered, including ratings, reports and due diligence. Also unique to Schwab, using the new Beta Research experience, stocks, ETFs and mutual funds can be researched simultaneously. Schwab's new research portal quickly became one of my favorite new tools of 2019.
Charles Schwab Banking – Schwab offers banking to go along with your investment account. Through Charles Schwab Bank, you can have checking and savings accounts, as well as getting home financing. This includes a Schwab Bank High Yield Investor Checking Account, which pays interest, has no monthly fees, no minimum account balance and unlimited fee rebates from ATMs worldwide. It works with the mobile app, offers mobile deposits and can be linked to Apple Pay.
Account Protection – Cash on deposit with Charles Schwab Bank is FDIC insured up to $ 250,000 per depositor. Investment accounts are protected by SIPC for accounts up to $ 500,000 in cash and securities, including up to $ 250,000 in cash.
Customer Support – It may be a dark and stormy night, but Schwab customer support will be open to answer your call. Not only does the Schwab team receive calls 24 hours a day, seven days a week, they are also available for online chat 24/7. You can always send an email, or you can visit one of the more than 300 Schwab branches if you need additional personal assistance. This physical presence is an advantage that Schwab has over online-only brokers.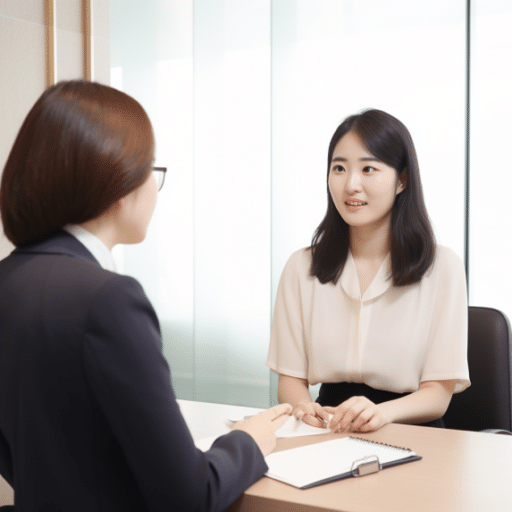 Education – Charles Schwab provides a comprehensive educational experience that will satisfy beginners. The Schwab Learning Center covered all investment topics, from stock trading to retirement. At least 50 free webinars are offered every month for current clients. Webinars are also archived for on-demand viewing. There is something to love here. However, compared to education leader TD Ameritrade, the main disadvantage of Schwab's education offering is the lack of improved learning functionality. No progress tracking to keep track of educational content you've completed or where you last left off. In addition, interactive learning tools such as tests are not provided.
Trading Fees – Schwab charges $ 0 for trades in stocks and ETFs and only $ 0.65 per contract for options. You can find cheaper commission options if you want to save on some of the other key features like research, customer support, or free funds. But Schwab commissions are competitive and more than reasonable for all the value you receive. Plus, there is no minimum bill, so getting started is incredibly easy.
Commission Free Funds – Mutual fund investors should be happy with Schwab's offerings – over 7,200 are available with no sales. Mutual fund investors should generally aim to avoid trading loads as they are a complete loss and Schwab offers you a solid selection of funds. But it's better, offering over 4,200 no-load and no-transaction-fee funds, which means you'll be buying and selling commission-free. This is another way Schwab is so investor-friendly.
New Account Bonus: Schwab has increased its play with the new account bonus. The broker now offers one of the most competitive bonus structures in the industry. With a deposit of just $ 1,000, you can get a $ 100 cash bonus, although you'll need a valid Schwab client to guide you. You can get even more – up to a $ 500 bonus with a deposit of $ 100,000 or more.
Countrywide Branches – Charles Schwab has over 300 local branches throughout the United States. This is a good option if you ever need personal help with your investment needs.
One-to-One Portfolio Consultation – If you have at least $ 25,000 in your account, you are eligible for one-on-one portfolio consultation, even if you are not part of the Schwab Intelligent Portfolios robot consultant.
Schwab Fees.
At Schwab Company, stock and ETF trades are $ 0, while options trades cost only $ 0.65 per contract. This is even better for novice investors, Schwab is the only broker among its competitors, alongside Fidelity to list the price developments received on appropriate orders, which is important clarity for order implementation quality.
Penny Shares: There is no additional commission for trading Penny stocks, including OTCBB (over-the-counter bulletin board) companies and stocks under $ 1 per share.
Mutual Funds: All mutual funds with transaction fees are $ 49.95 per trade Please note, unlike most brokers, Charles Schwab and Fidelity only charge for the initial purchase. There is no additional charge for the sale. For investors looking for Transaction Fee Free (NTF) funds, Schwab offers its users to access to their OneSource Funds. OneSource Funds are NTFs, No Load funds selected based on a variety of factors, the greatest of which is past performance.
Mobile Trading.
Charles Schwab delivers a sequential and in total pleasant mobile trading practice, no matter of the device you use. However, for active traders, the Schwab mobile application lacks core functionality in two most important areas which are alerts and quotes.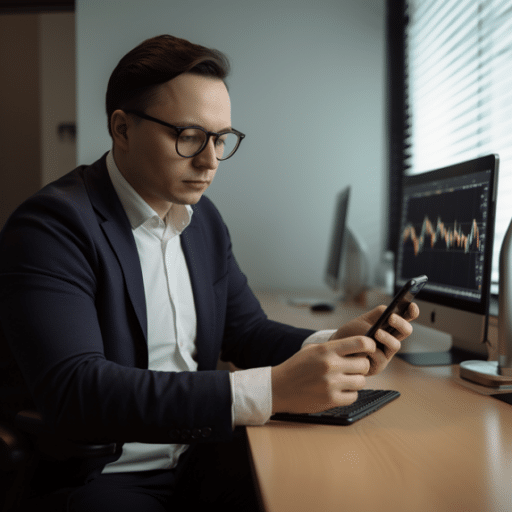 Market Research: Along with full support for trading everything from stocks to mutual funds to sophisticated options, Schwab does an excellent job of doing market research that is thorough. For instance, options traders will definitely like the Idea Hub tool, which is uncommon to Schwab mobile devices and allows you to quickly and easily view and filter options trading ideas.
Active trading: With the exception of mobile professionals, the most important area that Schwab needs to improve is in the use of market data. Stock price alerts cannot be set, stock quotes are in real time but require manual updates, and watch lists are automatically updated every ten seconds. By comparison, all of Schwab's competitors offers live streaming quotes.
Final Opinion About Schwab.
Charles Schwab, headquartered in San Francisco, California, it was founded in 1971 and nowadays is one of the largest firms in the United States that offers brokerage services.
As of July 2019, the firm has 11.9 million active brokerage accounts and $ 3.53 trillion total customer assets.
Charles Schwab is also a significant company in the retirement industry, and as of the beginning of 2019, it was the largest provider of custody services for independent investment advisors.
Charles Schwab is a popular and respected brand worldwide with an amazing offer for every type of customer. Clients have access to a variety of quality research and innovative trading tools, can't forget about $ 0 stocks and ETFs.
In addition to being considered as an industry leader in independent investment, investors interested in planning their lives and getting the most out of their retirement will also find Schwab the right solution.
It is an excellent option for those that have the ability to DIY invest. It isn't such a good option for non-Americas, expats and those with very specific needs, including people that need help investing.
Further Reading
The article below looks at investing options for US expats living overseas.