There are a number of benefits for expats to keep their banking relationships in their home country. Among these are the easiness of direct deposits for job or Social Security payments and the simplicity of paying bills or making payments throughout the country.
Bank fees can make using these accounts prohibitively expensive when you are a foreign resident however.
For instance, if you go with the wrong bank, ATM withdrawals can cost you anywhere from $1 to $5. It can be difficult to get your hands on your money when you are abroad if your bank does not have a solid mobile platform and 24-hour service centers.
This is where international accounts come into the picture. As an expat, you may have heard of Citibank as it is a prominent global bank that operates in over 160 countries.
In this article, we will explore the benefits and considerations of opening a Citibank international account as an expat, helping you make an informed decision.
This article is not intended as investment advice or a recommendation.
Private banks, in our opinion, continue to provide subpar value as compared to DIY methods or the services of a personal financial planner.
If you have any questions or want to invest as an expat or high-net-worth individual, you can email me (advice@adamfayed.com) or use these contact options.
What should I know about Citibank?
Citigroup, a global leader in financial services, has a retail banking division known as Citibank. In 1812, the City Bank of New York was established; it eventually changed its name to Citibank, becoming the First National City Bank of New York.
Citibank operates in more than 700 branches in the United States, and has Mexican branches through Banamex, the bank's Mexican subsidiary, with over 1,400 locations. New York City, Chicago, Los Angeles, San Francisco, Washington, DC, and Miami are the primary locations for American branches.
The corporation joined the leasing and credit card industries organically, and it issued the first new negotiable instrument on the London market in over a century in the form of certificates of deposit denominated in US dollars in 1888.
Citi's stated goal is to be its customers' go-to reliable partner by offering reliable financial services that fuel economic expansion. Client assets are safeguarded, loans are made, payments are processed, and the company has access to capital markets.
For almost to two centuries, this bank has been assisting its customers in meeting life's greatest obstacles and seizing its greatest chances. Citibank operates on a worldwide scale, connecting millions of individuals in thousands of locations across the globe.
It safeguards people's money and enables them to make purchases — from the mundane to the monumental — that enhance their standard of living. Customers can get guidance on investing for things like college tuition and retirement from the bank, and the institution can also facilitate the purchase of securities like stocks and bonds.
It helps businesses streamline their day-to-day activities, such as obtaining working capital, processing payroll, and exporting goods.
They do this by financing the expansion of businesses of all sizes, which in turn benefits local economies and helps people's standard of living.
To ensure that governments at all levels have the resources necessary to construct long-term infrastructure like housing, transportation, schools, and other essential public amenities, they give funding and support for these projects.
When presented with such chances, Citibank claims to be obligated to act responsibly, to make every effort to achieve the greatest outcomes possible, and to handle risks with due care. Bank solutions constantly take into account systemic accountability, economic value creation, and customer service.
When they succeed, they show what a global bank is capable of and have a beneficial financial and social impact on the communities they serve.
Including California, Connecticut, Florida, Illinois, Maryland, Nevada, New Jersey, New York, South Dakota, Virginia, Washington, DC, and Puerto Rico, Citi is a national bank with various locations across the United States.
Over 65,000 no-fee ATMs across the United States and thousands more in other countries are available for its customers.
Citibank bundles its many account options together, so you may open a checking and savings account with only one application. Although there are just two savings accounts in total, the specifics of your account will be determined by the bundle you select.
Some Citi policies may change according on your location. The minimum opening deposit for a certificate of deposit (CD) and eligibility for the extremely lucrative Citi® Accelerate Savings program are both factors that vary by state.
Citi's phone lines are staffed around the clock, and the company offers online chat from 6 a.m. to 10 p.m. Your money in a Citibank account is safe up to $250,000, or $500,000 if you open it as a joint account.
Is Citibank a good choice for you?
If you want a full banking connection with Citi and want to deposit a lot of money, there are many benefits to opening a Citibank account. You can choose from a variety of banking "packages" offered by Citibank; the more money you deposit, the more perks and services you will get access to.
Listed below, in ascending order of services, are Citi's seven current banking packages:
Account access package
Basic banking package
Citi Elevate account (selected markets only)
Citibank account package
Citi Priority Package
Citygold® Package
Citigold® Private Client Package
Citigold® International
Your budget and the scope of services you anticipate needing will determine the best plan for you.
Examples of such incentives include greater returns on savings and money market accounts, the chance to earn Citi ThankYou bonus points, and commissions for ATM failures, all of which are exclusively available to clients with the Citibank account package and higher.
What are the benefits of banking with Citibank?
Global presence and accessibility
Citibank operates in over 160 countries internationally, making it a good choice for expats who frequently travel or relocate. With a vast network of branches and ATMs worldwide, you can access your funds conveniently and conduct transactions seamlessly, regardless of your location.
Because of this, Citibank understands the unique banking requirements of expatriates and offers a comprehensive suite of international banking services.
These include multi-currency accounts, global transfers, and access to foreign exchange markets. By availing these services, you can efficiently manage your finances across different currencies and countries.
Citibank also provides specialized support and services for expats, ensuring a smooth banking experience.
Their dedicated expat teams offer personalized guidance on account opening, documentation, and other banking-related queries. This personalized approach can be particularly helpful when navigating the complexities of financial systems in a foreign country.
Since there are Citibank ATMs in over 40 countries, you might have no trouble finding one. Citibank, a division of Citigroup Inc., provides expats with the option of handling their banking needs at any of its many international locations or online.
Customers can take advantage of wealth management and financial planning tools in addition to banking services with the Citi International Personal Account Package and the Citigold interest checking account.
Customers must keep a minimum of $200,000 in aggregate monthly average balances across all connected checking, savings, and retirement accounts.
If your account's average monthly balance is over the required threshold, you will not be charged a monthly service fee.
The account reimburses customers for utilizing non-Citi ATM costs and gives fee waivers on most banking services. Wire transfer fees are either not charged at all or lowered depending on the type of Citigold account you have.
Competitive products and services
Citibank offers a wide range of financial products and services, even those catering to the diverse needs of expats. These include savings accounts, investment options, credit cards, and loans.
With Citibank's online and mobile banking platforms are available for hassle-free banking. You can access your accounts, track transactions, pay bills, and transfer funds anytime, anywhere.
What considerations should I have before making an account?
While Citibank offers numerous advantages for expats, there are a few considerations to keep in mind:
Eligibility and documentation
Before opening an account, ensure that you meet the eligibility criteria and have the necessary documentation, which may vary based on your country of residence. Citibank typically requires proof of identity, address, and employment details.
Fees and charges
Like any financial institution of its size, Citibank levies certain fees and charges for its services. It is essential to review the fee structure to understand the costs associated with maintaining an account and conducting transactions.
Be aware of any minimum balance requirements and penalties for non-compliance.
Local regulations and tax implications
Expats should familiarize themselves with local banking regulations and tax implications in their country of residence. Understanding these aspects can help ensure compliance and avoid any unforeseen complications.
For instance, overdraft protection is a feature available on several Citi checking accounts and access savings products, allowing clients to limit or avoid overdraft penalties by combining multiple accounts.
If you overdraw your account and do not use this service, you will certainly incur costs. Because costs and terms can differ per account package, it is important to learn as much as possible about your account in advance to avoid any unpleasant surprises.
To illustrate, if you have a standard checking account and opt for the Basic Banking Package, you will be charged 34 USD per item that causes your account to get overdrawn, up to a daily maximum of 4 items.
Opening an account with Citibank as an expat can offer numerous advantages, including global accessibility, tailored expat services, and a comprehensive range of financial products.
However, it is crucial to consider eligibility requirements, fees, local regulations, and tax implications before making a decision. By conducting thorough research and weighing the pros and cons, you can determine if Citibank aligns with your financial goals and preferences as an expatriate.
What should you consider if you want to use digital financial services?
We should also touch on what you should look for when you're investing in an international bank digitally. As an expat, there are a few things you need to keep in mind when choosing a digital bank. Some essential considerations are outlined below.
First, check that the online bank supports multiple currencies. As an expat, you may need to make purchases or receive payments in currencies other than the one you were originally issued.
A multi-currency account allows you to hold and convert between many currencies without incurring additional costs.
Second, think about the digital bank's choices for sending money abroad. You should compare things like transfer fees, exchange rates, and transfer times. This is crucial if you need to receive funds from overseas or send money back to your native country on a regular basis.
When deciding on a digital bank, security and privacy should also be top priorities. Verify that advanced security options like two-factor authentication and encryption are provided by the financial institution.
To further safeguard the security of your funds, you should verify the bank's licensing and regulation status with an appropriate financial regulator.
Also, think about the abundance of international banking options. Expats may find investment opportunities, insurance policies, and loan services at some online banks. These supplementary options can improve your financial agility and open up new horizons for you.
Finally, think about how easy it is to navigate and use the digital bank's web and mobile apps. You should search for options like simple menus, automatic categorization of purchases, detailed spending reports, and money management widgets.
Having an intuitive interface for banking can make keeping track of your money much easier.
When selecting a digital bank, expats should think about things like multi-currency accounts, international money transfer alternatives, security and privacy features, worldwide financial services, and user experience. Let us get into the specifics of these factors now.
Security and data privacy
Privacy and safety are of the utmost importance when banking. When living abroad, it is essential to use a digital bank that places a premium on keeping your money and identity safe. What to look for in a trustworthy online bank with regards to security and privacy.
You should first check the security measures the online bank has in place to protect your information. Try to find a financial institution that makes use of Secure Sockets Layer (SSL) or Transport Layer Security (TLS) encryption.
In this way, your data will be protected from prying eyes while it travels across the internet.
Next, think about whether or not two-factor authentication (2FA) is available from the online bank. You will need to submit a second piece of verification information with your login credentials, such as a one-time code emailed to your mobile device.
Even if your account password is stolen, 2FA will greatly lower the likelihood that anyone will be able to access your account.
Also, be sure the online bank you are considering has solid fraud detection and prevention systems in place.
You should be able to monitor your transactions in real time, receive notifications when suspicious behavior is detected, and freeze your account if necessary. You may rest easy knowing that these safeguards will assist identify and stop fraudulent transactions.
Privacy is equally important to think about as security. Check the digital bank's privacy policy to see if it clearly explains how they will use, store, and disclose your financial and personal data.
Try to find a bank that respects your right to privacy and complies with laws like Europe's General Data Protection Regulation (GDPR).
Lastly, think about whether or not the online bank has a specialized customer support team that can answer your questions and address your worries about security and privacy.
Banking goes off without a hitch when you have access to prompt and competent support that can answer any questions or concerns you may have.
Expats should select a digital bank that places a premium on privacy and security. Check for things like robust encryption, two-factor authentication, fraud detection, and an easily understood policy on user privacy.
International transfers
As an expat, you may find yourself regularly exchanging money between countries or sending money abroad. That is why it is so important to find a digital bank with good foreign exchange and money transfer rates. Some essential qualities are outlined below.
Think about the digital bank's exchange rates first. Try to choose a bank that offers low markups and fees on their rates. This guarantees the highest possible exchange rate when dealing with foreign currencies.
Second, be sure that you can make quick and easy international money transfers with the online bank. If you need to move money quickly, you should prioritize services that allow you to do so, such as those that provide rapid or same-day transfers.
Think about the bank's transfer fees as well. You can save money on international transfers with some online banks because they charge no fees at all.
Also, check to see if well-known international payment systems like SWIFT and SEPA are supported by the online bank. This allows money to be transferred between banks in various countries without any hitches.
You should also seek out financial institutions that provide real-time exchange rate information so that you may make educated selections when exchanging currencies.
Think about whether or not the online bank supports multiple currency accounts in addition to international wire transactions.
The requirement for frequent currency conversions and the accompanying fees can be avoided by using this capability to store and manage funds in many currencies. As an expat, it can be helpful to have access to many currencies in one account.
Finally, make sure there are options within the online bank for monitoring and controlling your overseas transactions.
Check for alerts for both incoming and outgoing transfers, as well as a transaction history and spending analysis. Using these resources, you can keep track of your money and rest assured that your transactions are accurate.
Global availability of banking and related services
Having access to a full range of international banking options can do wonders for your financial independence and mobility. For this reason, you should look for a digital bank that provides more than just financial services. Take a look at these recommended services.
You should first check to see if the online bank has expat-friendly investment choices. Check for things like minimal costs, a wide range of investing options, and access to international markets.
Foreign investment allows you to expand your financial resources and take advantage of emerging markets around the world.
Find out if the online bank has insurance options for those living abroad. Check for extras like medical coverage, trip protection, and property coverage. Peace of mind and financial security from unforeseen risks can be yours while living abroad, provided you have enough insurance coverage.
Also, check to see if the online bank offers any expat-friendly financing products. Seek out options like these when shopping around: personal loans, mortgages, and business loans. Expats may need credit for a variety of reasons, including those listed above.
Check to see if the online bank provides additional banking services, such as tax preparation or retirement preparation, in addition to investment, insurance, and lending products.
Look for options that are tailored to the specific problems faced by expats, such as information on how to meet tax requirements in various countries or a place to put away money for retirement.
Finally, see if the online bank has any affiliations with other banks or service providers. This may allow you to gain access to special events and deals, receive a better exchange rate, or pay less for lodgings and transportation.
Expats should select a digital bank that provides access to a full suite of international banking services. Check for things like a variety of investment choices, protection plans, loan programs, and collaborations with other financial establishments.
Mobile banking
Check first if the digital bank has a mobile app, and second if it works with both iOS and Android. This ensures that you can access your accounts from any smartphone or tablet by making sure they are compatible with as many platforms as possible.
Ensure you can easily navigate and use the app on your mobile device. You should be able to transfer money, pay bills, and set up alerts, among other banking chores, and the app should have clear transaction history and a user-friendly interface.
Think about whether or if the app has any extra features that would make managing your finances easier. Look for functions like categorized spending, budgeting tools, and expense tracking. You may keep your funds more organized and in order with the help of these features.
Think about whether you will need additional services, such mobile check deposit or mobile payment alternatives, in addition to the standard banking functionality offered by the app.
These options can make it so you never have to physically visit your bank or carry about any cash, which is a huge convenience and safety bonus.
Finally, see if there is any kind of customer service or help available within the mobile app. Check for options like real-time communication, in-app messaging, and phone assistance.
If you run into any problems or have any questions when using the mobile app, having quick and easy access to assistance will help.
Customer experience for international clients
When it comes to financial matters, it is essential that an expat have access to competent and readily available customer assistance. Because of this, you should look for a digital bank that has accessible, knowledgeable customer service agents. Here are a few essential factors to think about.
First, find out if the online bank has a variety of contact methods for clients. Try to find options like instant messaging, email, and phone contact. With multiple channels available, you can pick the one that best suits your needs and preferences.
Second, think about how often the customer service team is open. For expats working in multiple time zones or with nonstandard schedules, this is crucial. Having access to help whenever you need it is a key benefit of having 24/7 service.
Also, be sure you can communicate with the online bank in your preferred language. Expats who are not native speakers of the language will find this quite helpful. A bank's customer service will be much more pleasant if its staff are fluent in the language you want to use.
Think about whether the online bank offers expats any particular help on top of the standard services. Check for services like international tax preparation or international banking that have been designed with the unique needs of expats in mind.
If the online bank has a FAQ or knowledge base, you can use that to answer any questions you may have. This can help you get answers to frequently asked questions or solve simple problems without having to contact someone for assistance.
Needless to say, expats should select an online bank that provides rapid and easy access to customer service via several channels, round-the-clock availability, bilingual support, and expat-specific assistance.
What should I know about the Citibank international account?
With an international or offshore account, you may easily manage your day-to-day finances, such as making deposits and withdrawals, sending and receiving payments, and paying bills.
There are several types of checking accounts offered by Citibank US. Below, we have compiled a few of the more prominent choices so you can easily compare prices and features.
You will find that no matter whatever account you go with, there are costs involved. Monthly maintenance fees may be avoided, however fees for specific types of transactions may still be assessed.
Make sure you are aware of the fees associated with any regular transactions, such as cash withdrawals made outside of your network or overseas payments. This page also contains information about sending money abroad using a wire transfer with Citibank US.
In addition, some account features and fees may vary by state. You can get all the information you need about your local branch on the Citi website.
When customers want to open an international account, they are directed to Citi International, Citibank's international banking subsidiary.
If you have a Citibank USA account, you can use it to fund a foreign currency account with Citi International.
The Citi International multi-currency account, on the other hand, is geared exclusively toward the affluent and requires either a large opening deposit or an equally hefty ongoing maintenance cost.
Citibank's expat banking services, which include a multi-currency debit card and other features, make it easy to maintain tabs on your finances no matter where you may be in the world.
With the help of your personal account manager, you can use your foreign bank account to gain access to attractive investment opportunities.
Expat bank accounts are tailored to the unique needs of those who work and live outside of their home country. Some big banks allow non-residents to open overseas bank accounts, but only if they meet the bank's stringent requirements as new customers.
The fundamentals of international financial services are as follows:
Multi-currency banking
Multi-currency banking will let you maintain ties to your home nation. If you manage enterprises or employees in different countries, travel internationally frequently, or get revenue from multiple countries, a personal foreign currency account, also known as a multi-currency account, can be a useful tool for managing your finances.
It is important to conduct your homework before opening a multi-currency account because the terms and conditions may change significantly from those of a standard bank account. All the information you need to know about Citibank's various multi-currency solutions is provided below.
Offshore wealth management
After settling in, you will begin planning your next move. If you are looking to grow or safeguard your wealth, your financial planner can advise you on the best on- and offshore investment strategies.
Find a bank that provides a foreign bank account that works for you, learns about your objectives and builds an investment strategy around them.
Personal financial planners are better in this regard as they take a unified approach to wealth management, with a single point of contact for both domestic and international holdings.
Expertise
Citibank offers account managers that are backed by a group of specialists who offer guidance on handling your wealth wherever it may be located in the world. Citi's worldwide market research and analytics ensure you are always up-to-date.
There is also the advantage of Citigold's global perks by having your status recognized in more places. Expert professional services, multi-currency banking, and asset management alternatives tailored to expats are all available through Citigold Expat, which can help you become settled in your new home.
The services of Citigold Expat can also aid in world travel. Through your personal account manager, you can learn about new investment options and access to unique benefits.
You can get the freedom to travel more easily with the help of Citigold Expat. You can take advantage of multi-currency banking solutions and Citigold status if you have an offshore investment portfolio in Jersey.
Customers who do not maintain a minimum balance of $200,000 (or its foreign currency equivalent) or who do not pay the monthly relationship charge of $150 will not receive the Relationship Manager's premium service.
Should you open an international account with Citibank?
With its massive network, Citi is a reliable financial institution offering a variety of services. Citi offers a wide variety of options for high-net-worth individuals wishing to invest, including some simple account types with low fees or easy ways to waive the monthly costs.
Whether or not Citi is the best option for you depends on a number of factors. Check out Citibank's alternatives, along with those of other online and brick-and-mortar banks, to determine which one works best for you.
However, our opinion is if you want personalized financial guidance and services, it is a better investment to consult a personal financial planner as such professionals can take a holistic look at your individual situation, as opposed to the by-the-numbers approach of big banks.
How can expat financial advisors help you manage your finances?
On that point, expat financial advisors can play a crucial role in helping expats navigate the complex world of international banking.
Expat financial advisors are well-versed in the unique financial challenges that expats face when living and working abroad. They understand the importance of finding a bank account that meets the specific needs of expats, including accessibility, currency exchange and transfer fees, and multilingual services.
Expertise in international banking
One of the key benefits of working with an expat financial advisor is their expertise in international banking. They have a deep understanding of the global banking landscape and can help expats navigate through the various options available to them.
They can provide valuable insights and recommendations based on their knowledge of different banking systems, regulations, and services.
Tailored financial solutions
Every expat has different financial goals and requirements. An expat financial advisor can take the time to understand an individual's unique situation and tailor financial solutions accordingly.
They can help expats choose the right bank accounts that align with their specific needs, whether it's a high-interest savings account, a multi-currency account, or a comprehensive banking package that offers a range of benefits.
Simplifying currency exchange and transfer fees
One of the most frustrating challenges when dealing with international banks is converting currencies, especially for fees and charges.
Currency exchange and transfer fees can quickly add up, especially for expats who frequently send money to their home country or receive funds from abroad.
Expat financial advisors can provide guidance on the most cost-effective ways to exchange currencies and transfer money internationally. By leveraging their expertise, expats can save money on fees and ensure that their hard-earned funds are being maximized.
Guidance on regulatory standards and safety
Navigating different regulatory standards and ensuring the safety of funds is of utmost importance when choosing an international bank account.
Expat financial advisors can guide expats through the process of assessing the safety and security measures of various banks. They can help expats understand the local financial regulations and ensure that their chosen bank account adheres to international standards.
Access to multilingual services and customer support
Language barriers can often be a challenge when dealing with banks in a foreign country. Expat financial advisors can assist expats in finding banks that offer multilingual services and customer support.
This can be particularly helpful for expats who are not fluent in the local language and need assistance with day-to-day banking activities or resolving any issues that may arise.
Seamless integration into local banking systems
Choosing a bank that seamlessly integrates into the local banking system is crucial for expats. Expat financial advisors can provide insights into local banking practices, norms, and preferences, ensuring that expats can easily navigate the banking landscape in their new country.
This can help expats establish a strong financial foundation and feel more integrated into their new community.
Expat financial advisors then can be invaluable resources for expats looking to manage their finances and choose the right bank accounts.
Expats can benefit from their knowledge and experience in a number of ways, including reduced banking costs and fewer hassles. Expats can relax about their financial situation and concentrate on settling into their new home with their help.
Pained by financial indecision? Want to invest with Adam?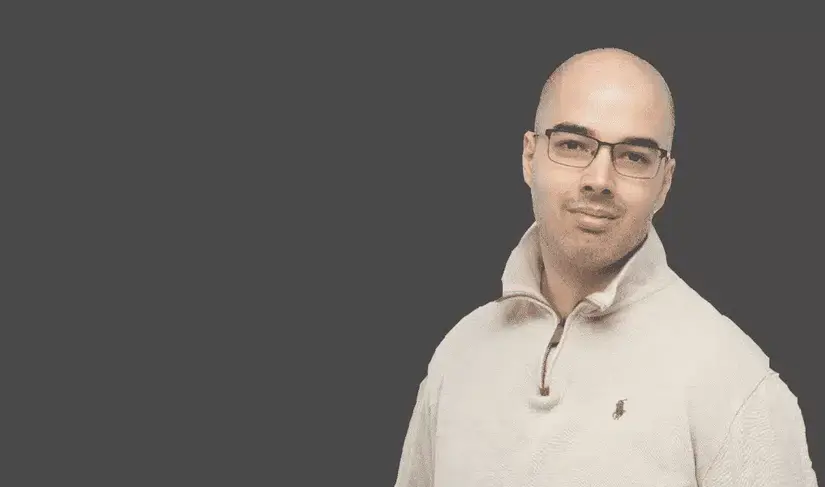 Adam is an internationally recognised author on financial matters, with over 668.8 million answer views on Quora.com, a widely sold book on Amazon, and a contributor on Forbes.