This is the third of the four articles dedicated to the topic, Cost of Living in Canada. Previously, we have covered expenses such as transportation, drinks, and leisure activities.
Introduction
Moving to another nation is one of the most effective methods to alter the course of our life. Many people choose Canada because of its warm and diverse communities, spectacular mountain ranges, and world-class cities. If you want to exchange high-rises for glacier-packed valleys, or your little town for great cultural centres, Canada is the solution.
That's where we come in, to provide you with a comprehensive review of not just the expense of living in Canada, but also how you may make the life-changing transfer a reality.
Cost of Living in Ontario
Ontario, Canada's largest province, has a population of over 14.7 million people and is one of the most costly provinces in terms of living costs. This is explained in part by the province having several of the highest housing expenses in Canada, particularly in the Greater Toronto Area (GTA), where 48 percent of Ontarians live.
Fortunately, the present low mortgage rates allow Ontario homeowners to benefit from decreased interest payments. Mortgage rates are likely to climb in the coming years, raising the cost of living for many Ontarians.
However, because the province's household monthly prices of food, power, and communication services are all around the Canadian average of $348, $130, and $166, the government is able to assist moderate its sky-high rents by lowering its other costs.
Cost of Living in Toronto
Toronto is one of the most expensive cities in Canada to live in, owing to the presence of numerous Canadian head offices and well-paying office positions.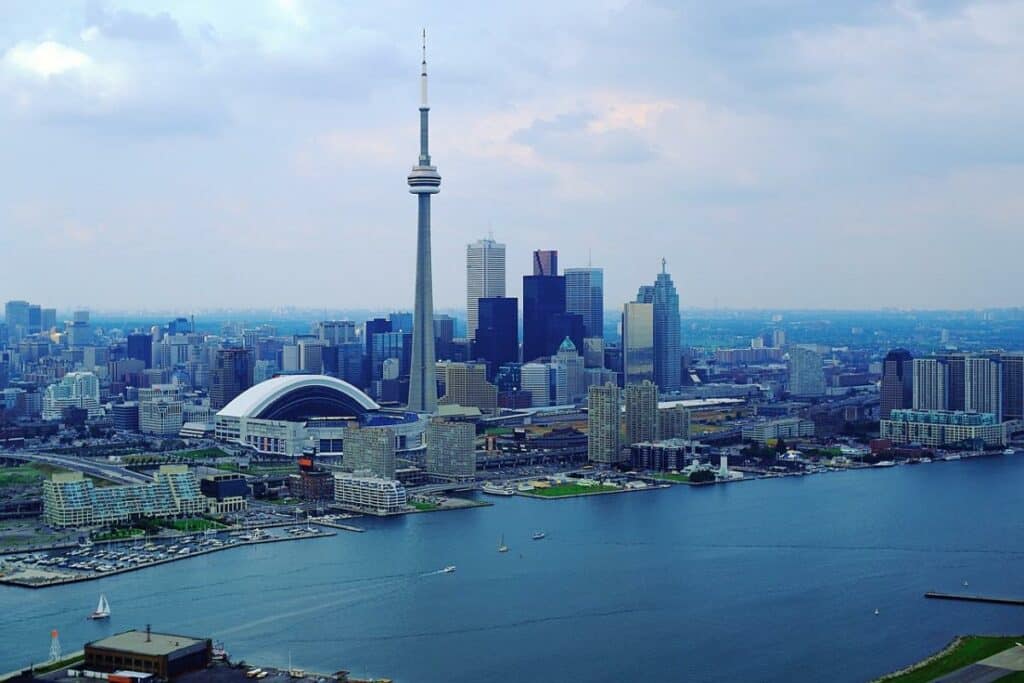 The average monthly rent in Toronto is $2070, making housing your major cost. The following are the rental prices based on the size of the property:
A bachelor type flat costs $1404 per month
A two-bedroom apartment costs $2444
A three-bedroom apartment costs $2962
A single-family detached house costs approximately $4220
Utilities, such as power and communication services, are another cost of housing that is typically not included in the lease. With energy costing 13.3 cents per kilowatt hour (KWH) in Ontario, monthly electricity expenditures are roughly $133, assuming 1000 KWH is utilized per month. According to the CRTC, telecommunication services in Ontario cost an average of $168 per month at the end of 2019. All of these factors together would result in a monthly housing cost of $1705 for one individual in a bachelor type flat.
If you intend to raise a family in Toronto, you need to plan ahead of time for what are Canada's highest single-family home rental rates.
A long and expensive commute is also a part of life in Toronto. In comparison to other Ontario cities, Toronto has an excellent public transit system, which includes subways, city buses, streetcars, and suburban buses. It can be far less expensive than owning a car, as a regular pass costs $143 per month. Owning a car, however, may be a more feasible mode of transportation for individuals living on the fringes of the GTA.
Car ownership in Ontario may be costly, with insurance premiums in the province being among the highest in Canada at approximately $125 per month. With the average amount of driving per month (1384 kilometers) and the cost of petrol at approximately $1.03 a litre, this would cost you approximately $142 per month.
According to the Nutritious Food Basket Calculator in Toronto, the average monthly cost of buying food in the city ranges from approximately $260 for a female adult to approximately $340 for a male young adult. However, especially in a metropolis like New York, this does not convey the complete story. Dining costs might range from $10+ for lunch to $25+ for takeout or a cheap supper. In contrast, the average monthly cost of food in Ontario excluding restaurants was approximately $253 per person, implying that eating in Toronto is somewhat more expensive.
Finally, daycare is a significant expense. According to a survey by the Canadian Centre for Policy Alternatives, Toronto residents have among of the highest child care prices in Canada, with the typical monthly cost being:
Infant care costs $1,774
Toddler care costs $1,457
Preschool costs $1207
Overall, if you intend to raise a family in Toronto, the higher costs of childcare, a larger house, and additional food and incidental charges imply that you must have your finances in order.
Cost of Living in Ottawa
Ottawa, as Canada's capital, has a cheaper cost of living than Toronto. The key reason for this is the city's cheaper housing costs. The average monthly rentals are:
A bachelor type flat costs $1000 per month
A two-bedroom apartment costs $1517 per month
A three-bedroom apartment costs $1850 per month
A single-family detached home costs around $3350 per month
With rental costs substantially cheaper than in Toronto, it is possible to save thousands of dollars every year. The real cost of living for one person in a bachelor type flat can be around $1301 per month when power and communication service prices are factored in.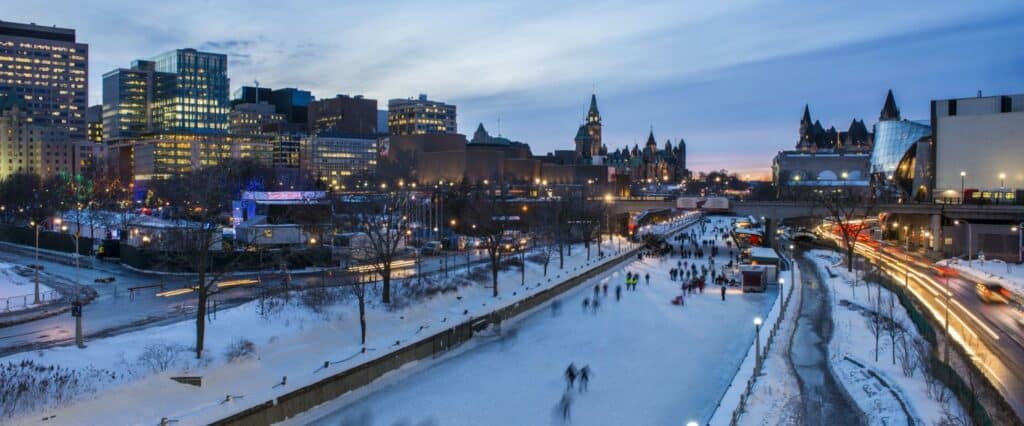 Although Ottawa's public transit system isn't as extensive as Toronto's, a monthly adult pass costs $122.50 per month. If you opt to drive, which is especially advantageous if you are traveling from the suburbs or the considerably cheaper Gatineau Quebec, you can anticipate to pay similar gas and insurance costs as those in Toronto.
Food prices in Ottawa may be anticipated to be nearly equal to the Ontario average, owing to the city's slightly lower total cost of living than Toronto. That average, where Stats Canada discovered that the typical family of 2.5 people spends around $868 monthly on food, including eating out, would imply that the average person spends around $347 per month.
In terms of daycare, Ottawa has lower monthly expenditures than Toronto and London, with an average of:
Baby care costs $1020
Toddler care costs $1040
Preschool costs $1010
Because the expenses are substantially lower than the average wage, remaining at home as a parent becomes less required. Those on a low budget might reside in Gatineau and commute to Ottawa because of Ottawa's closeness to Gatineau, which provides subsidized child care through the Quebec government. Given that the cost of daycare in Gatineau is around $179 per kid, this would be very beneficial for families with numerous young children. You may save thousands of dollars each year.
Cost of Living in London
With over 650 Londoners travelling to Toronto everyday, London is rapidly being considered as a feasible alternative for people trying to save money while still working in the GTA. In terms of rent, the monthly average is:
A bachelor unit costs $775 per month
A two-bedroom apartment costs $1207 per month
A three-bedroom apartment costs $1380 per month
A single-family detached house costs around $2275
With power and communication service costs reasonably consistent around province-wide pricing, the average monthly cost for one person in a bachelor unit is around $1076.
In terms of mobility, a monthly bus pass for the average adult will cost $95 per month, which is significantly less than the monthly rate in Toronto and Ottawa. However, this is due in part to fewer diversified ride options and poorer connection around the city. This necessitates the ownership of a car if you commute from the suburbs of London or the neighboring region. Again, given identical insurance rates and gas costs, the cost of owning a car will be very consistent across Ontario.
The average monthly cost per person in Ontario for food is $347. However, considering the general lower cost of living in the city, it may lean toward the lower end of the range.
Finally, London's average daycare cost is comparable to that of Toronto and Ottawa, and is as follows:
Infant care costs $1250 per month
Toddler care costs $1172 per month
Preschool costs $1055 per month
Conclusion
You don't have to move to a large city straight away because the cost of living varies across the country. Instead, you may appreciate smaller cities, gain a feel for Canadian culture, save money, and then relocate.
[Read: How to get permanent residency in Canada]
Continue to Cost of Living in Canada 2022 – Part 4: Living Cost per Province
Pained by financial indecision? Want to invest with Adam?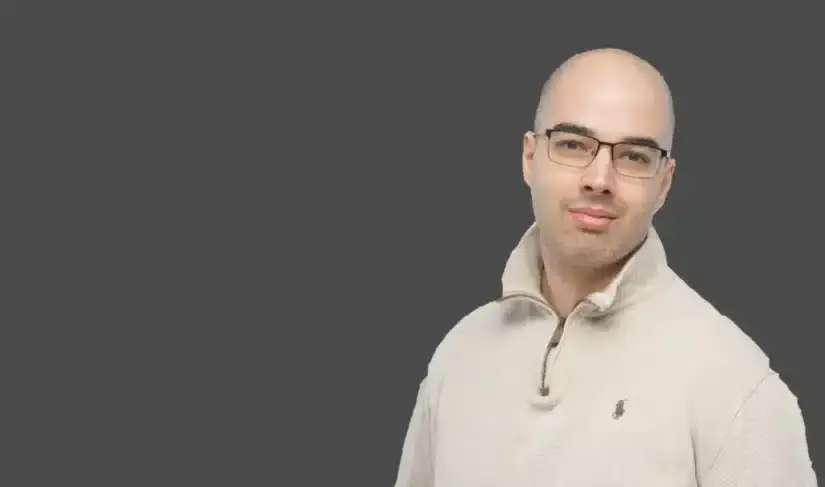 Adam is an internationally recognised author on financial matters, with over 694.5 million answer views on Quora.com, a widely sold book on Amazon, and a contributor on Forbes.