This is the last of the four articles dedicated to the topic, Cost of Living in Canada. Previously, we have discussed living costs in Ontario, Toronto, Ottawa, and London.
Introduction
Canada provides something for everyone, depending on your objectives and preferred location. If you're looking for a job, there are numerous world-class cities and business centres to choose from, none larger than Toronto.
A succession of beautiful tiny cities dot the southern border, full of nice people and fantastic access to nature. Canada provides the potential to achieve a wonderful work/life balance, allowing you to pursue your desired job while still finding time to appreciate the simple things in life.
Cost of Living in Quebec
Quebec is one of Canada's most affordable provinces. This is due not just to some of Canada's lowest rentals and subsidized child care, but also to Quebec's power rates, which are significantly cheaper than the national average, at 7.3 cents per KWH.
Cost of Living in Montreal
Despite being Canada's second most populous metropolitan region, the cost of living in Montreal is one of the lowest of any large city in the country. This is due, in part, to the low cost of living in comparison to other major cities.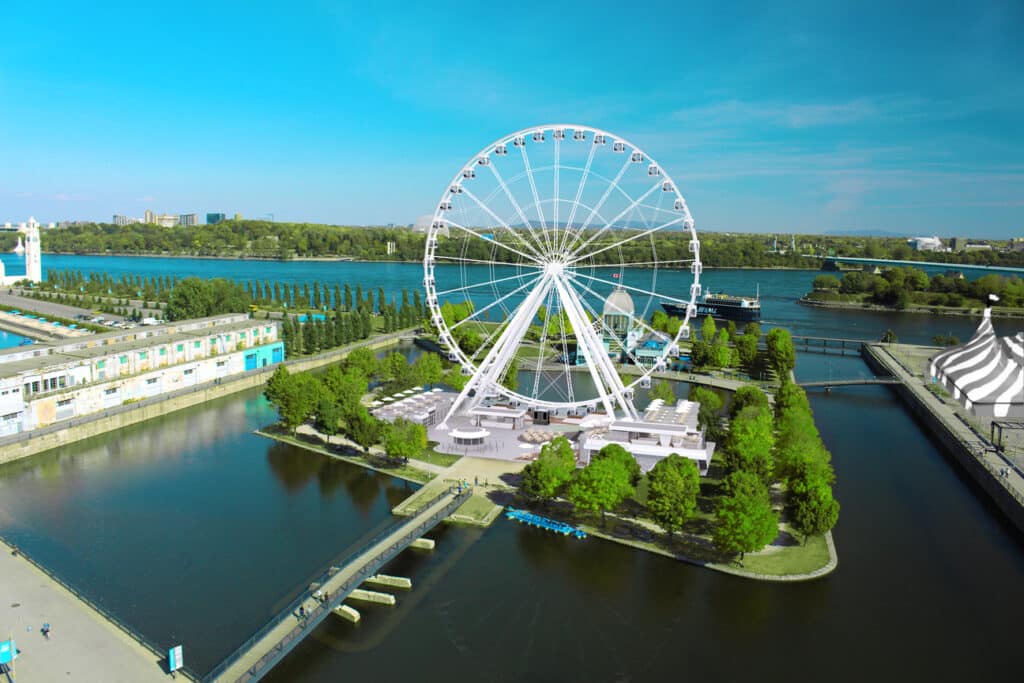 Monthly housing expenditures on average are as follows:
A bachelor unit costs $702 a month
A two-bedroom apartment costs $903 per month
A three-bedroom apartment costs $1112 per month
A single-family detached house costs around $2500
In addition to affordable rentals, the cost of electricity is just $73 per 1000 KWH per month on average. In addition, at $160 a month for communication services, total housing expenditures in Canada are among the lowest in the country, at $935 for one person in a bachelor type apartment.
Quebec has insurance rates of around $60 per month. It also has one of the lowest transportation costs in the country. Despite the fact that petrol prices in Montreal and Quebec are somewhat higher than the national average at $1.08 per litre, the provinces are among the least expensive in Canada to drive in. Public transportation, particularly in the city, is also quite reasonable, with an adult Montreal metro card costing $88.50 per month.
The average monthly household expenses for food in Quebec is $820 for a family of 2.5 persons. This works out to $328 per individual, which is somewhat less than the national average for food costs. This average will vary depending on your diet and if you dine out frequently or not.
Finally, because of Quebec's subsidized child care, the average monthly provincial charge for baby, toddler, and preschool care is $179 per month. This implies that young families may have both parents work, and the extra revenue far outweighs the cheap cost. On a cost basis, this makes Montreal and the rest of Quebec highly tempting places to raise a family.
Cost of Living in Alberta
Alberta might be a tempting place to live in as it has no provincial sales tax and has comparatively higher salaries than the rest of Canada. Alberta may be a comfortable area to raise a family because of its relatively low cost of living, which is anchored by low rentals across the province and low gas prices. However, for essential needs, such as food and power, Albertans pay the highest prices in the country.
Cost of Living in Calgary
Calgary's cost of living is exceptionally low, especially for a big city, and is fuelled by low rent. The following are the average monthly rents:
A bachelor type flat costs $883 per month
A two-bedroom apartment costs $1323
A three-bedroom apartment costs $1296 per month
A single-family detached house costs around $2200
Much of the cheap cost of rent and living may be attributed to the economic challenges that both Calgary and Alberta have endured in recent years. With low rent, electricity costs of 16.6 cents per KWH and $166 for 1000 KWH, and communication services of $180 per month, the cost of accommodation for one person in a bachelor type flat is around $1229.
Many Albertans prefer driving over taking public transportation when it comes to getting about. Insurance costs $110 per month, and petrol costs $0.9915 per litre. The cost of an adult monthly pass on public transportation is $109.
At $377 monthly per person, Alberta's food expenses are among the highest in the country. This is due in part to increased restaurant expenditure of $111 per month, compared to $93 on average in Canada. Because Calgary is a large city, the food expenditures connected with living here are likely to be slightly greater than in smaller cities due to the general higher cost of living.
Finally, the monthly daycare cost is as follows:
Infant care costs $1300
Toddler care costs $1100
Preschool costs $1075
Cost of Living in Edmonton
Edmonton's cost of living is influenced in part by low housing expenses, which are as follows:
A bachelor unit costs $881
A two-bedroom apartment costs $1272
A three-bedroom apartment costs $1385 per month
A single family detached house costs around $2265
With power and communication costs comparable to Calgary, the average monthly cost for one person in a bachelor type flat would be $1227.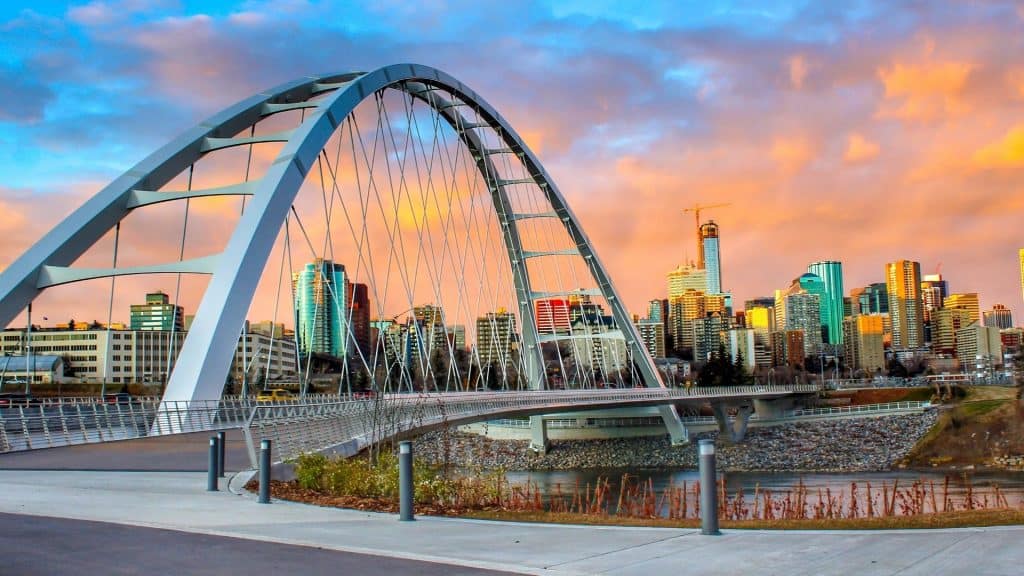 The cost of driving will be similar to that of Calgary, with an average Alberta insurance premium of $110 and petrol costs in the region. If you utilize public transportation instead, the monthly fee will be $72 for persons under 25 and $100 for those 25 and above.
[Read: Best savings accounts in Canada]
Food expenses in Edmonton are estimated to be the same as in the province of Alberta, with a monthly expenditure of $377 per person.
Finally, daycare in Edmonton is comparable to the national average and less expensive than in Calgary:
Infant care costs $1075
Toddler care costs $917
Preschool costs $875
Cost of Living in British Columbia
Given high property prices and a high cost of rent, housing is a popular subject when addressing the cost of living in British Columbia. As a result, British Columbia is one of the most costly provinces in the country to live in.
Cost of Living in Vancouver
Many Vancouver residents have little choice but to rent since the property market is too costly to purchase into. The high cost of housing limits house affordability, making Vancouver's cost of living equivalent to that of places like Toronto. The monthly rental fee is as follows:
A bachelor unit costs $1258
A two-bedroom apartment costs $1792
A three-bedroom apartment costs $2206
A single family detached house costs around $4000
Although Vancouver and BC have expensive rents, the cost of power and communication services is lower than the national average. It makes the exorbitant rents marginally more reasonable, at 12.6 cents per KWH, $126 for 1000 KWH, and $174 for phone, TV, and internet. The cost of housing for a two-bedroom apartment is broken down below.
With parking in the city center being few, public transit is one alternative for getting around. The cost of a monthly transit pass varies depending on where you want to commute in Vancouver, ranging from $98 to $177 each month. If you own a car, insurance costs on average $153 per month in BC, while petrol is the most expensive in Canada at $1.268 a litre.
The average monthly meal expense in BC is $355 per person, with $103 going to restaurants. With more people on the move and a higher total cost of living in the city, this is likely to be substantially higher in the Vancouver region.
Finally, childcare prices are far cheaper than in other big cities like as Toronto:
Infant and toddler care both cost $1112
Preschool costs $954
Conclusion
Knowing how much it will cost you to live in a particular city or province is something to consider when deciding where to reside. It is, however, not the sole factor. It's also crucial to live somewhere you enjoy, close to your desired employment, and close to your friends and family.
Pained by financial indecision? Want to invest with Adam?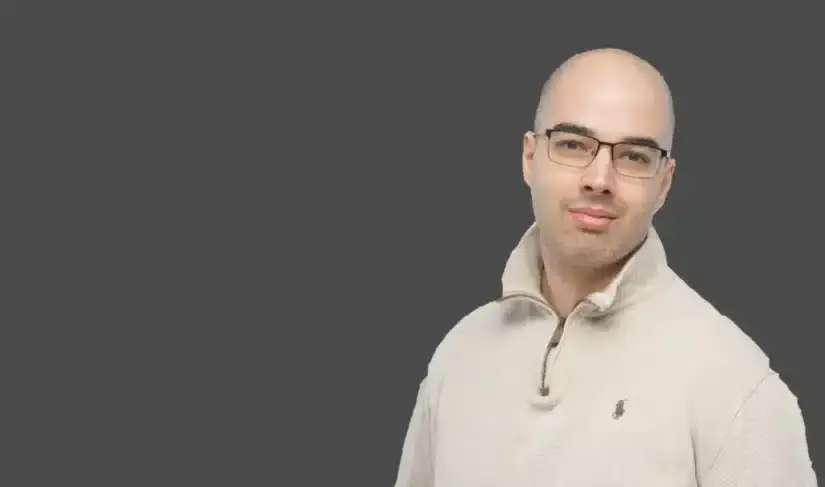 Adam is an internationally recognised author on financial matters, with over 693.5 million answer views on Quora.com, a widely sold book on Amazon, and a contributor on Forbes.