Wondering what countries offer citizenship by investment programs? We will list them down in this article and tackle the required investment minimums to participate. We will also talk about a separate list of countries that offer investment programs for residency instead of (outright) citizenship.
If you have any questions or want to invest as an expat or high-net-worth individual, you can email me (advice@adamfayed.com) or use these contact options.
What is Citizenship by Investment?
First, let's define citizenship.
Citizenship is a legal status granted by a nation. In international law, it means state membership. Citizenship rights include the freedom to enter and leave the nation, access to social services like education and healthcare, and the right to live and work there. Citizens must also follow state laws. Some nations need exclusive allegiance, while others accept dual citizenship.
Citizenship is a notion with deep historical roots, but its modern meaning has expanded much beyond one's place of birth. For individuals who can't become citizens, economic citizenship is an option. By making a sizable monetary contribution to a country's economy, applicants for citizenship through investment programs can gain dual citizenship for themselves and their families.
By taking part in citizenship by investment programs, individuals and families are able to acquire an additional citizenship that will provide them greater mobility and flexibility in terms of where they can live and visit. To gain access to previously unattainable prospects, wealthy people are increasingly looking at citizenship options. There are varying investment thresholds and advantages for acquiring citizenship in various countries.
St. Kitts and Nevis were the first Caribbean country to offer citizenship in exchange for financial investment back in 1984.
Dual Citizenship vs Second Citizenship
Dual citizenship means that the person's countries of citizenship have agreed to offer them citizenship in both countries. They can enjoy each country's citizenship privileges and rights.
However, second citizenship occurs when there is no bilateral dual citizenship agreement. Each state acknowledges the person as their single citizen in this circumstance.
Property purchases or financial contributions to a country's economic development might earn investors a second passport.
There are many advantages for investors who obtain second citizenship through investment. The opportunity to visit several countries without needing a visa is a major perk. When traveling internationally, a dual citizen can use either passport.
Passports from the Caribbean allow visa-free entry to 145 or more countries, while those from the European Union enable entry to up to 190 countries.
The chance to prepare a backup plan is another major perk. It is possible to protect one's assets and one's well-being from potential threats by obtaining a second citizenship. They can establish a safety net in the form of prearranged property purchases and foreign bank accounts.
Investors don't have to waste time getting visas, looking for houses, or transferring money in order to leave their own nation quickly if there's an emergency there.
Investors who possess dual citizenship have even more mobility. Citizenship by investment often opens up a number of desirable destinations as potential new homes.
Dual citizenship gives families greater education, healthcare, and quality of life. Dual citizens can live, work, study, and be treated in either nation.
Having numerous citizenship is also advantageous for tax purposes. People can choose to create a business or move their tax residency to a country with a more favorable tax system. Tax havens are nations that provide corporations with a low or no tax rate and where its employees are not required to pay income, wealth, inheritance, or gift taxes.
Finally, having a second citizenship can help your company expand internationally. Investors can use it to set up foreign corporations, obtain corporate bank accounts, avoid currency controls, and move money around the world quickly. There are certain legal systems that safeguard investors' privacy by not exposing information about beneficiaries.
Citizenship vs Residency
You can be deemed a citizen and resident of a country, but there still is a difference between these two. When you are a resident in a country where you aren't a citizen of, you can live in the said territory usually for a certain period. On the other hand, citizenship bestows a status that is maintained during one's entire life and enables persons to permanently reside and work within the nation.
What investment options are available?
An investor must choose an investment choice within the framework of the program before submitting an application for citizenship. These options vary by country and may include contributing to a state fund, buying or renting property, investing in securities or investment fund units, making job-creating business investments, or depositing funds in a bank. Note that certain options allow investors to withdraw their assets after three to seven years.
What are the usual requirements for securing citizenship by investment?
Eligibility requirements for the citizenship by investment program are different for each country because each country sets its own requirements. While applying to some programs may necessitate a medical test and proof of health, others may not have such stringent prerequisites.
There are several requirements that apply to all investing schemes. These include being at least 18 years old, having a clean criminal background, and having a genuine source of income and appropriate investing assets.
What countries offer citizenship by investment schemes?
Caribbean
The United States administration recently met with the heads of the five Caribbean countries that provide Citizenship by Investment programs. The group got together to discuss how to further enforce safeguards and conduct thorough background checks on all such schemes.
Dominica
In 1993, the government of Dominica established the Citizenship by Investment program as a means of attracting international investment to the country. The opportunity to invest in real estate was added in January 2015.
It was previously impossible to obtain Dominican citizenship without physically residing in the nation, but that changed in 1993. The Economic Dominica Citizenship project, implemented by the Dominican government, removed that requirement. In exchange for this service, applicants and their families are granted full citizenship. A Dominican passport holder does not need a visa to enter more than 153 countries.
The Citizenship by Investment initiative in Dominica is among the most cost-effective in the Caribbean. Investors can submit their applications via one of two primary channels. Dominica's National Development Fund requires a $100,000 minimum economic commitment. Investing at least $200,000 in government-approved real estate developments is the second choice.
Citizenship by Investment applications submitted to Dominica typically take between 60 and 90 days to process.
St Kitts and Nevis
Established in 1984, the Citizenship by Investment initiative in St. Kitts and Nevis is the world's longest-running such scheme. Wealthy people and their families from all over the world flock there to take advantage of the easier travel and secondary passport options.
A naturalization certificate and a passport valid in 166 countries are awarded to those who meet the requirements for St. Kitts citizenship.
The initiative helps the national economy as a whole and provides funding for vital community-based programs.
There are two main investment opportunities available under the country's investment scheme. Donations and investments in government-approved real estate developments are both acceptable routes to citizenship and a passport.
There is now a $125,000 minimum investment for single applicants, $150,000 for couples, and $170,000 for families of four. There could be additional expenses for processing and background checks.
Citizenship of Saint Kitts and Nevis can also be obtained through the purchase of government-approved real estate projects including hotels and tourist properties. The minimum investment required for the main applicant is $200,000.
St. Kitts and Nevis' Citizenship by Investment Program has a typical processing time of three to four months from the date an application is received by the Citizenship by Investment Unit.
Saint Lucia
The Citizenship by Investment scheme was rolled out by the government of Saint Lucia on January 1, 2016. Donations, purchases of real estate, and purchases of government bonds are the three main ways that potential citizens might demonstrate financial ties to Saint Lucia. Candidates who meet the requirements will be granted Saint Lucian citizenship and issued a passport valid for travel to 158 countries without a visa.
Citizenship by investment in Saint Lucia is one of the most reasonably priced options in the Caribbean. The prospective investors have a total of three choices.
The first choice involves making a monetary donation to Saint Lucia's National Development Fund; the minimum gift for an individual is $100,000, $165,000 for couples, and $190,000 for four-member families. Additional fees for processing and verification are required and vary with factors such as applicant age and family size.
The second choice is to put money into government-backed construction projects beginning at $200,000. The minimum holding period for this investment is five years.
The third choice involves investing $300,000 in Government Bonds, also dubbed the National Action Bond, for a period of five years. There is also an administration fee worth $50,000.
St. Kitts and Nevis and St. Lucia's citizenship investment schemes have very comparable application processing times. There are no minimum stay requirements for investors in St Lucia, St Kitts and Nevis, as well as Dominica.
Antigua and Barbuda
Antigua and Barbuda launched its Citizenship by Investment program in 2013 to encourage foreign investment and boost economic growth. Investors can receive a second passport and travel with no visa to more than 161 countries, including the UK, the EU Schengen zone, Hong Kong, and Switzerland. The program's low cost makes it appealing to families.
Single investors and four-person families can opt to contribute at least $100,000 to the Antigua National Development Fund. The minimum amount jumps to $125,000 for families of five or more.
Families with six members or more have another option: the University of the West Indies Fund, which accepts contributions beginning at $150,000 plus fees. The construction of the University of the West Indies' fourth campus relies heavily on this endowment.
One member of the family can get a one-year tuition-only scholarship to the University of the West Indies upon participation in the program. Families with children under 18 who are eager to begin the citizenship process could take advantage of this.
The scheme needs a minimum investment of $400,000, plus fees, in a government-approved real estate development if you prefer the real estate alternative. But there are real estate projects where you can invest $200,000 in exchange for shares. Both options need a minimum holding period of five years.
Applications for the Antigua and Barbuda Citizenship Investment program take about the same time as St Lucia and St Kitts and Nevis. Citizenship in Antigua requires a five-day stay within five years.
Grenada
Established in 2013, Grenada's Citizenship by Investment program allows qualified applicants to acquire a second citizenship and passport in exchange for a financial investment. Anyone from anywhere in the world can apply, but all applicants must pass stringent due diligence screenings.
Internationally affluent individuals who want their families to have greater freedom of movement and the peace of mind that comes with holding dual citizenship in Grenada would find this program particularly intriguing. Citizens of Grenada are issued a passport valid in over 153 countries and a naturalization certificate attesting to their citizenship.
There are two primary investment paths available under Grenada's Citizenship by Investment program: the contribution route and the real estate route. The donation channel has a minimum commitment of $150,000 for individuals or $200,000 for families of four to Grenada's National Transformation Fund. Another option is to infuse $220,000 in a government-sanctioned real estate development.
Application processing time for the Grenada Citizenship by Investment program typically takes between three and four months. Additionally, there are no mandatory minimum stay requirements for applicants.
Middle East
Turkey
In 2016, Turkey introduced its citizenship by investment initiative inspired by the successful golden visa programs in Europe. Investors in real estate can apply for residency, citizenship, and a Turkish passport through Turkey's "Golden Visa" program.
Located strategically as a central hub between Europe, Asia, and Africa, Turkey offers excellent market connections and travel/trade opportunities, making it an ideal choice for families seeking both residency and business prospects.
Many foreign investors see great potential in the Turkish real estate market. This requires buying a home worth at least $400,000 and paying fees, making Turkey one of the most inexpensive citizenship by investment programs.
There is no mandatory residency period for citizens to renew their citizenship or remain in Turkey.
Europe
Malta
Citizenship and residency in Malta can be obtained by qualified investors. The Maltese Citizenship by Naturalization for Exceptional Services through Direct Investment initiative seeks to attract ultra-high net worth individuals.
Investors must show three years of residency and contribute at least 600,000 euros to the government's national development fund. A second option is available; however, it calls for a donation of 750,000 euros and proof of residency for a year. The application fee is increased by 50,000 euros for each additional dependent.
Investors must also spend 700,000 euros in residential real estate or sign into a rental arrangement worth at least 16,000 euros per year for five years. A 10,000 euro payment to a humanitarian, cultural, sport, scientific, animal welfare, or artistic non-governmental organization or society is also necessary.
The Maltese Permanent Residency Program gives permanent residency to international investors who contribute a government contribution of 98,000 euros and a mandated charitable donation of 2,000 euros to a registered Maltese NGO, plus application fees.
Applicants must additionally sign a five-year property rental agreement for at least 10,000 euros.
The Malta citizenship by investment program provides a safe, low-risk investment route to permanent residency in a Schengen Area European Union country. There's also no residency minimum stay.
Oceania
Vanuatu
Citizenship by investment in Vanuatu was first made possible in 2017, allowing foreigners to become legal residents of the country in exchange for contributing to a national development fund. The program, formally known as Vanuatu Development Support Program, stands out as one of the quickest ways to get citizenship and a second passport worldwide.
Vanuatu is a group of 80 islands in the southern Pacific, east of Australia, and a Commonwealth member. The country recognizes English and French as its official languages. Full Ni-Vanuatu rights are granted to anyone who complete Vanuatu's citizenship program, with the exception of voting and political engagement.
To qualify for Vanuatu's citizenship by investment scheme, individuals must contribute $130,000 plus fees, while couples must contribute $150,000. It costs $180,000 plus fees for a household of four to contribute.
Citizenship can usually be secured within 30 to 60 days of starting the procedure. No language proficiency is mandated for applicants. However, they must have no criminal records and pass a thorough background check. There are no limitations on holding dual citizenship, and a person need not visit or live in Vanuatu to apply for or keep their Vanuatu passport current.
Countries That Offer Residency by Investment Programs
Canada Residency by Investment
Citizenship by investment is an option in Canada, but only for those who have been legally resident there. There is no direct Canada Citizenship by Investment option at this time.
Historically, both the federal government and individual provinces in Canada have offered residency in exchange for financial investments. One popular program was the Quebec Investor Program, which is currently suspended and not accepting new applications as of 2021. This program allowed high net worth individuals to obtain permanent residency in Quebec by making a minimum investment of C$1.2 million over five years.
The Provincial Nominee Programs of provinces like British Columbia and Ontario facilitate the acquisition of Canadian permanent residency by foreign nationals who invest in businesses or create jobs in those jurisdictions.
For immigrants with the know-how and drive to launch cutting-edge companies in Canada that will create jobs and compete on a global scale, the Canadian government offers the Start-Up Visa (SUV) Program.
Applicants must invest a minimum of C$350,000 in a Canadian designated organization to qualify. Accredited investors must also show at least $200,000 in income or a million dollars in net worth.
The SUV program is an efficient and low-priced option to obtain Canadian Permanent Residency status. In contrast to other commercial immigration options, permanent resident status under this program is not conditional on the performance of the business.
Applicants may include their spouse and any dependents younger than 21 on their investment application. Those who are granted permanent residency in Canada are free to live anywhere except Quebec.
Investors and their families who successfully complete the application process will be granted Permanent Residency immediately. So as to keep their residence status, investors must spend at least two years in Canada every five years. To qualify for Canadian citizenship application, investors must prove three years of continuous residency in the country.
Applicants for citizenship must have a clean criminal record and appropriate understanding of English or French.
US Golden Visa
Investors in government-approved US projects can apply for the EB-5 visa, which grants permanent residency. The primary applicant must spend at least six months in the US.
This investment visa allows the investor, their spouse, and dependent children under 21 to live, retire, work, and study in the US, as well as reclaim the investment upon project completion.
The EB-5 visa is essentially a route to a green card through investment. After two years, investors are eligible for a green card; however, there is a yearly cap of 10,000 visas, with 5,000 designated for regional centers. EB-5 visa success percentages depend on investment type, personal circumstances, legal representation, regional center, and other variables.
China, India, and Vietnam have EB-5 program delays and retrogression.
There is an alternative called E2 visa, offering a lower investment. To be eligible for such, you must be a citizen of a country with a relevant E2 treaty with the US. These visas require three years of residency in the treaty country.
E2 visa residency programs may offer a quicker and less expensive route to permanent residency than EB-5 visa programs in some circumstances. However, E2 visas are non-immigrant and do not lead to green cards like the EB-5.
Citizenship-by-investment visas do not include the EB-5 or E2 categories. However, five years after receiving permanent status via the EB-5 process, applicants are eligible to petition for US citizenship.
Portugal Golden Visa
This groundbreaking investment visa was first introduced in 2012 and was essential in spreading awareness of Golden Visas and paving the path for other nations like Spain and Greece to implement their own versions of the program. Since its start, the Portugal Golden Visa program has been aggressively pushed globally, attracting foreign investment worth more than €6 billion to Portugal's economy.
The majority of Portuguese golden visa applicants chose the real estate investment option. Portuguese real estate allows investors to meet the investment criteria and own property in a desirable European location.
There are a number of expenses to think about when applying for a golden visa in Portugal outside the initial expenditure. Property taxes, stamp duties, notary and land register fees, government application and approval fees, and legal processing charges all fall under this category.
Applicants are required to open a Portuguese bank account in addition to making the required investment and paying the associated costs. They must submit applications with full biometric information, as well as having no criminal records and full coverage health insurance. At the time of application, you'll need to travel to Portugal.
Every two years, applicants can renew their Portuguese Golden Visas so long as they maintain their investment and visit the country for at least two weeks during that time. The Portuguese Golden Visa is attractive because, after five years, applicants can apply for permanent residency or citizenship without being required to live in Portugal permanently. Every two years, the applicant and their family just need to visit Portugal for two weeks in order to renew their Portuguese Golden Visa.
Free movement within the Schengen area of the European Union is offered to anyone who obtain Portuguese residency under the Golden Visa scheme. The ability to work, study, and reside anywhere in the European Union is yours with the acquisition of Portuguese citizenship and a second passport.
It should be noted, however, that the Portuguese government has proposed ending the Golden Visa scheme earlier this year. Eyes were focused on whether Parliament will indeed scrap the program.
Instead, changes to the Golden Visa Program in Portugal are proposed by the Government Party in an amendment to the "More Housing" bill. Three key investment strategies will become obsolete if these modifications are implemented.
First, capital transfers over €1.5 million will be banned. The purchase of real estate valued at €500,000 or greater and the renovation of properties at least 30 years old with a €350,000 investment will also be outlawed.
However, the proposed changes also include updated and additional investment choices for getting residence through the program, so it's not all bad news.
Despite these closures, the proposed modifications bring new and enhanced residency by investment opportunities through the program. These include:
making capital transfers of €500,000 or more for participation units in venture capital funds
creating a minimum of 10 jobs
investing €500,000 or more in public or private scientific research institutions
supporting artistic production or the preservation of national cultural heritage with an investment of €250,000 or more
establishing a commercial company with a minimum of five employees.
The proposed revision to the Portugal Golden Visa Program takes a sophisticated approach in the hopes of encouraging a broader spectrum of investment options without diluting the program's overall appeal.
Spain Golden Visa
In 2013, Spain rolled out its Golden Visa program. Family residency can be obtained by investing €500,000 in real estate. The investment visa in Spain is renewable every two years. Five years later, investors can apply for permanent residency, then for citizenship after a decade.
The investor and his or her family must live in Spain in order to qualify for permanent residency and eventual citizenship. This is in contrast to the golden visa, which can be extended without the investor's presence in the country. This is why the Spanish Golden Visa program is so sought after by people who want to settle permanently in Spain or just keep a second residency in Europe without a road to citizenship.
Greece Golden Visa
Launched in July 2013 the Greek Golden Visa program grants a five-year residency visa in The Greek Golden Visa program, which began issuing resident visas in exchange for property investments in July 2013, allows foreign investors to live in Greece for five years. The family application includes children under 21 with no minimum stay.
The primary benefit of Greece's Golden Visa scheme is that investors can obtain permanent residency in Greece after only a few months and a €250,000 real estate investment. In 36 cities across Greece, including Athens, the minimum investment will increase to €500,000 as of July 2023.
Buying a house and applying for a visa will cost about €15,000 in government, notary, and legal fees. The purchase of real estate in Greece also incurs value-added tax.
If the property is still owned after five years, the visa can be renewed indefinitely. To keep and renew the investor visa, physical presence is not required.
Even though Greek law technically allows permanent residents to seek for citizenship after seven years of full-time stay, the requirement that such applicants speak fluent Greek makes this procedure impossible for most.
Ireland Golden Visa
Ireland established its first investor visa program in 2012; the initiative is formally called as the Ireland Immigrant Investor Program. To attract candidates from outside the European Union, the program was updated in 2013 to require a minimum investment of €1 million in an Approved Investment Fund from those who wished to become Irish citizens.
Established to attract investors and talented businesspeople, the Irish golden visa program grants permanent residency in exchange for a monetary investment in Ireland. Businesspeople, entrepreneurs, and parents who want to send their children to prestigious colleges are among the groups most likely to benefit from this program, making it a popular choice among High-Net-Worth families seeking European residency.
For investors whose children hope to attend college in Ireland, the minimum investment amount is reduced by €50,000.
Although Ireland does not have a formal Citizenship by Investment program, investors who have been continuously resident in Ireland for five years and who meet all other Irish citizenship requirements may apply for citizenship and passport.
On February 14, 2023, however, the Irish government announced that the Golden Visa program would be ending. A significant industry investment fund was given a reprieve despite this ruling. The Central Bank of Ireland has given this regulated investment fund until December 31, 2023 to accept and process applications for the Ireland Immigrant Investor Program.
Selecting the Best Country with Citizenship by Investment Program
The choice of citizenship by investment program should be based on your individual needs and circumstances.
You can visit the Schengen Area without a visa if you have a passport from the Caribbean. Meanwhile, if you want to live in Europe, becoming a citizen of Malta through naturalization for extraordinary services could be a more difficult but potentially fruitful option.
Consider applying for citizenship in Vanuatu if getting a passport quickly is a top priority. On the other hand, citizenship programs in Grenada, Turkey, or Montenegro would be great if your goal is to set up shop in the US.
While choosing a program, do consider your family's size and makeup, how quickly you want a passport, and how much money you have.
Pained by financial indecision? Want to invest with Adam?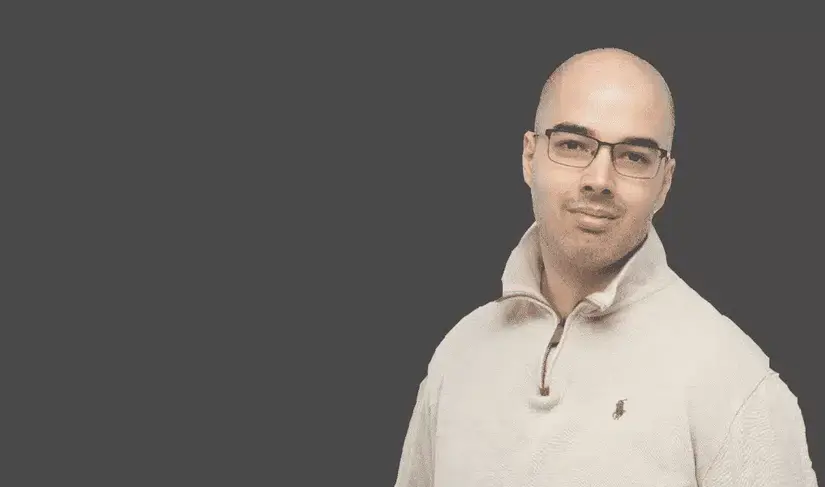 Adam is an internationally recognised author on financial matters, with over 668.8 million answer views on Quora.com, a widely sold book on Amazon, and a contributor on Forbes.