Are you eyeing Cyprus residency by investment now?
Cyprus is becoming a safe haven for the others. This includes individuals, businesses, and even investors. The island has EU membership. However, it does not apply to joining the Schengen area. It was indeed true — there is a great quality of life in Cyprus. It offers excellent healthcare and even excellent educational opportunities.
Surprisingly, the country actually presents multiple schools that take a more British approach than others. Hence, Cyprus' crime rate is very low. This means that it's always better here when compared to other European Union member states. However, you surely question how much you need for an annual income to acquire this ideal lifestyle in Cyprus. As you know, this is one of Europe's fastest-growing economies since its GDP has increased by a few percent annually during the previous decade.
Let's delve into all the essential details about achieving permanent residency in Cyprus through a wise investment choice.
If you want to invest or get a second residency as an expat or high-net-worth individual, you can email me (advice@adamfayed.com) or use these contact options.
What makes Cyprus interesting for residence?
Investors are interested in permanent residence in Cyprus for many reasons:
A faster way to get a Schengen ticket
There are no taxes on income from outside the country, assets, or inheritances, and land, salary, and business taxes are cheap.
A real estate market that is growing and steady rental income.
The ability to do business in Cyprus with the ease of starting a company
No cost for health insurance.
You don't have to know Greek and Turkish. English is enough to get by in everyday life since 80% of people know it.
You have to wait two months to become a regular resident.
You can apply from a distance.
You can get permanent residence immediately for the whole family, including the wife or husband and children under 25.
You have the choice to not live in Cyprus on a daily basis. Once the application is approved, you can immediately fly to the country and give your personal data. From there, you can only go once every two years.
If you're an investor, then good news because you can apply for permanent residence status.
The opportunity to become a citizen of Cyprus five years after receiving permanent residence You just need your country's passport. After so, you can enjoy the luxury of traveling without a visa. This includes the 170+ countries that comprise the European Union and the United Kingdom.
Cyprus, as known by the world, is one of the most popular places to move to in the European Union. It was primarily because of its ease and perks. Surely, people there will agree that this country is a good place to live. This is the perfect spot for a dreamy, thriving business.
What do you need to become a Cyprus resident through investment?
First, you need to become a permanent resident. As you picture you and your loved ones embracing the enchanting lifestyle of Cyprus as permanent resident. You need to be ready since the journey begins with a minimum investment of €300,000 coupled with maintaining savings of at least €30,000. These financial milestones open doors to a new chapter in your life.
In just two months' time, your application for permanent residency in Cyprus will be under review. What's remarkable is that your entire family can embark on this journey together, securing the desired classification through agreement.
How to get permanent residence in Cyprus
Establishing a life in Cyprus requires more than just spending money. Therefore, it's a prerequisite that you acquire permanent residence in Cyprus, demonstrate that the funds came from a legal source, and demonstrate that you're more than financially stable.
To specifically know what you should prepare, you need to meet the following criteria when applying:
You must have a clean record. Therefore, you and your spouse must never have been involved in any criminal matters.
You must not have any record of restrictions or bans on entry from other countries.
You must provide proof of your legitimate financial source.
You must have a reputable business and personal background.
In Cyprus, you cannot work for another party. However, you can operate your own business. Only foreign currency may be used for purchases. It's just that petitioners are permitted to operate a comparable Cypriot business to the one in which they invest money to obtain permanent residency.
If you're the principal applicant, then you must be employed outside of Cyprus. You must also earn over €50,000 per year.
For the spouse and children, as considered additional applicants, you must increase your budget by €15,000 and €10,000.
You must purchase or lease real estate in Cyprus. Even if investing in local securities or commercial real estate, a trader must still have a Cyprus address. You must either purchase or rent a home. Don't worry because the size and cost of your purchase are not subject to any limitations.
Permanent residents are not required to reside in Cyprus full-time. That's the good news here. However, you must visit the island at least twice every two years. This is for you to maintain your status. If not, the circumstances could change. However, the program's guidelines prohibit obtaining a foreign residence permit.
Permanent residents must demonstrate annually that they maintain the same source of income, savings, and health insurance coverage in order to maintain their status. Each family member older than 18 must annually refresh their criminal history.
You may obtain legal domicile in Cyprus if the following conditions are met:
a spouse
your children who are under legal age.
Children who are unmarried under the age of 25 Specifically, those who rely on you on the primary application for financial aid
Children of any age who have physical or mental incapacity
The application may include an adult and a financially autonomous child, but the investments must total €300,000 more and the child must earn at least €30,000 annually.
Family members of the investor will always be permitted to live permanently in Cyprus. It's just that this status is not passed on to several people, such as your prospective son-in-law, daughter-in-law, or even descendant. To have them with you, they must also process and submit an application for a temporary stay permit.
What are the types of investments to get residency in Cyprus?
In a category called "Fast Track Permanent Residency," an investor is eligible for permanent residence in Cyprus. The process takes only two months. This status lasts permanently and doesn't need to be renewed.
The investor can get permanent residency in Cyprus by making one of four types of investments:
Residential properties.
Property for business use.
Shares of companies in Cyprus.
Shares of financial funds in Cyprus.
Residential Properties
Cyprus real estate properties should be considered to get residency. Buying a house in an EU nation is one of the quickest and simplest methods to settle there permanently. An investor can purchase one or two primary residences for €300,000 plus VAT. The standard VAT rate is 19%, but the rate for a single property purchased for personal use is 5%. Real estate should be housed in new structures. If the applicant purchases two properties, the developers may vary.
Property should also be in new buildings. If the buyer buys two homes, each may have a different contractor. However, buying a house in this area is not possible if you prefer the secondary market. The exception is if the investor bought the secondary property before May 7, 2013. An investor can buy real estate as an individual or through a company registered to the applicant or to the applicant's spouse. It is important that this company be solely owned by the applicant or their spouse.
Real estate must be owned until the expiration of permanent residence or the obtaining of citizenship. If an investor wants to sell real estate, he is legally obliged to buy another property at the same or higher price.
Commercial Real Estate
As an owner, you can buy one or two business houses instead of a home for €300,000 (not including VAT). Both the main market and the secondary market are places where you can buy commercial buildings.
Cypriot Companies Shares
You can consider investing in Cypriot companies with five employees that make money on the island and own shares.
Cypriot Investment Shares
The minimum price for an investment fund share in Cyprus is €300,000. Only the Alternative Investment Fund, Alternative Investment Fund with Limited Number of Persons, and Registered Alternative Investment Fund let you buy stocks.
What makes Cyprus appealing to investors?
Cyprus stands tall as a sanctuary for affluent families, visionary entrepreneurs, and astute investors. This inviting Mediterranean gem, while already a proud member of the European Union, awaits its turn to join the Schengen zone. Its attraction lies in a high standard of living, exceptional healthcare, and a top-notch educational framework with traces of British influence.
Notably, Cyprus has remarkable features. It's known to actually have one of the lowest crime rates in the EU. In fact, it landed fifth in global safety. Other than that, its GDP has enjoyed steady growth over the last decade. It was propelling it among the world's fastest-expanding economies.
The attraction of Cyprus as a permanent residence destination is undeniable, as it entails many valid reasons. First, you could get an easy Schengen visa.
Second, it's the tax benefits: this has a revel in tax exemptions on foreign income, assets, and inheritances while experiencing lenient taxes on property, wages, and businesses. It also has a thriving real estate market. You can confidently invest in a thriving real estate market with consistent rental income. This is possible because it has a business-friendly environment. You can easily launch and conduct business ventures in Cyprus.
Also, it boasts about its exceptional health benefits. You can take delight in cost-free health insurance coverage. Cyprus is also known for embracing diversity. You can therefore navigate your daily life in English, as 80% of the population is fluent in it, without needing to learn Greek or Turkish.
Furthermore, you can feel the relief of your swift transition: It only takes a mere two months for you to attain regular resident status. It could also make everything easier for you, as there is no distance barrier. You can seamlessly apply for residency from afar.
Another is that whole family can get permanent residency too. Your spouse, children under 25, and the whole family can attain permanent residency here at ease. After that, you can then enjoy a flexible residency: You have the choice to live in Cyprus part-time by visiting every two years after the initial application is approved.
Cyprus is known for its lasting legacy. Rest assured that you can secure permanent resident status for life, even transferable to your children. The path to citizenship is smooth since, after five years of permanent residency, the possibility of Cyprus citizenship arises. With a Cyprus passport, you can access over 170 countries without a visa, including the EU and the UK. Cyprus truly epitomizes comfort for both living and conducting business.
How to invest in Cyprus to get a permanent residence
Here are the steps to complete the process of getting legal residency:
You need to take the steps you find necessary to proceed. Meanwhile, you will undergo a thorough due diligence process. This means the person in charge will delve into the source of your income to ensure its alignment with the program's requirements. They will also assess whether the way you utilize your income aligns with the program's guidelines.
In terms of getting documents, after you're done with due diligence, they will start gathering papers for the application. When all of the documents are ready, they will have them translated and apostilled before giving them to their contact in Cyprus.
in getting a bank account in Cyprus before you move forward, there's a necessary step you need to observe. The first thing is conducting due diligence with the bank. This simply means ensuring that the funds you're using have a legitimate origin. Don't worry, because you'll be guided through this process. They will generously assist you in selecting the right bank.
To meet the criteria for funding, you have to take account few things. When an investor buys a house, he has to pay at least €200,000 to the seller. The Land Department in Cyprus needs to get information about land or sales contracts. They'll help you choose an item, put together a sales contract, and complete a deal.
Filling out an application to live in the country permanently is also necessary and needs to be meticulous. You can use the Civil Registry and Migration Department in Cyprus to make a request.
The Migration Department will review the application and forward it to the Secretary of the Ministry of the Interior, who will decide whether it is necessary to reside permanently in Cyprus, although it is necessary to maintain a decision within two months.
Becoming a permanent resident After the approval of the application, the investor and his family will have to visit Cyprus within a year to submit biometric data and obtain a permanent residence permit in Cyprus.
What information do I need to obtain Cypriot citizenship?
From 2013 to 2020, Cyprus offered a citizenship by investment program starting at €2.2 million for five years. But since November 2020, the investment citizenship program has been closed.
The owner of permanent residence in Cyprus can apply for citizenship of the country through naturalization 5 years after obtaining the status (1,825 days in 8 years), of which he must constantly be on the island for the last 12 months.
For investors who find themselves traveling frequently, here's an enticing opportunity: the chance to apply for citizenship within the next 1-3 years. Of course, there are some steps to follow before becoming eligible. First, there's a requirement to pass a language and cultural knowledge test of the country.
A noteworthy aspect is that Cyprus is quite accommodating when it comes to citizenship. Multiple citizenships are allowed, so there's no need to give up your original citizenship.
Cyprus Residency by Investment: Final Thoughts
Overall, with a Cypriot passport in hand, you can confidently say that there's a world of possibilities that you can unleash. The hassle-free travel to over 170 countries is already worthwhile. This also included renowned destinations like the Schengen zone, the UK, and Canada. Ultimately, Cyprus is a very generous country that offers everyone the freedom to reside, work, and even study. anywhere within the European Union of your choice.
Becoming a Cypriot citizen might be a long process, but it's all worth it. This country opens doors to a multitude of exciting journeys.
Pained by financial indecision? Want to invest with Adam?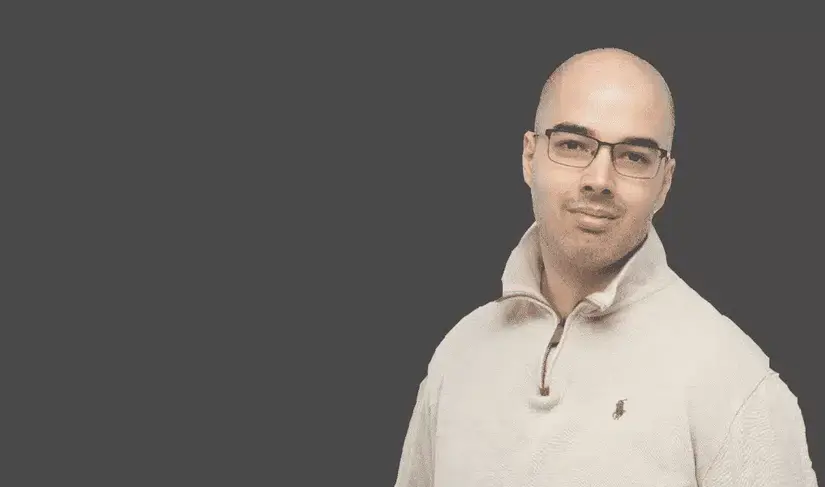 Adam is an internationally recognised author on financial matters, with over 668.8 million answer views on Quora.com, a widely sold book on Amazon, and a contributor on Forbes.