Dominica Citizenship By Investment is only one of five CBI programs in the Caribbean.
Many people know Dominica, a stunning Caribbean island nation, as one of the five independent nations in the region that offers citizenship in exchange for investment (CBI).
You may obtain a passport in months by contributing or investing in real estate. These CBI programs are often expensive but also efficient and straightforward.
Every year, we update our list of the greatest Citizenship by Investment opportunities, and Dominica, with its pristine natural beauty, is consistently a strong candidate.
Dominica, renowned for its pure natural beauty, offers a CBI program considered the most excellent value choice in the Caribbean. It also shares the top spot for the least expensive economic citizenship available elsewhere globally.
Not only that, but the Dominica citizenship by investment program is now providing something that no other CBI programs in the Caribbean have: a less expensive investor visa option for as low as US$50,000.
Becoming a citizen will take a little longer and involve some preparation. Nonetheless, it is intended to increase the number of businesses and employment on the island.
If you are looking to invest as an expat or high-net-worth individual, which is what I specialize in, you can email me (advice@adamfayed.com) or WhatsApp (+44-7393-450-837).
Why Be A Citizen Of Dominica?
Dominica, sometimes called the "Nature Isle of the Caribbean," is undoubtedly one of the most stunning islands in the region.
The island, sandwiched between Guadeloupe and Martinique, offers several beaches but is home to several rivers and waterfalls, lush mountains, and stunning ocean vistas.
Dominica's popularity as an ecotourism destination is unsurprising given that the island is home to rainforests teeming with unique plants, animals, and birds and the possibility to swim and dive to shipwrecks and underwater hot springs. The fact that Dominica is an independent nation is also advantageous.
Dominica gained its independence from the UK in 1978, and it currently has an English standard law-based judicial system, a president and prime minister, and a parliamentary democracy.
Less than 75,000 people live on the island, which has a total population around the size of Singapore.
Most people are of African heritage, but there are also a tiny number of indigenous people. people who make up the last indigenous community in the Caribbean, as well as an increasing number of white and Chinese people.
Creole, a French dialect, is extensively spoken in addition to English, which is the official language.
Finally, Dominica is regarded as one of the happiest locations in the world to live, offering a wonderful island lifestyle in a secure, welcoming, and stunning nation.
You could be considering relocating to Dominica for the rest of your life with all of these advantages.
But, you are not need to reside there in order to become a citizen and take advantage of all the advantages that come with possessing a second passport.
What Is The Dominica Citizenship By Investment?
You can obtain citizenship in Dominica for the appropriate fee.
Thanks to its long-running Dominica Citizenship By Investment program, Dominica is renowned as one of the nations where second citizenship may be obtained the quickest. Only Saint. Kitts and Nevis has a citizenship by investment scheme older than this one.
Since 1993, investors who are ready to provide the nation $100,000 have been given Dominica economic citizenship.
The program has increased legitimacy and security because to its enshrinement in Sections 8 and 20 of the Citizenship Act and Section 101 of the Dominica Constitution.
While it typically takes three months to process Dominica's economic citizenship, most nations should expect to wait between two and six months to receive full citizenship.
In certain rare circumstances, as always, it could take longer. Business owners seeking to take their charitable giving beyond the contribution stage now have a new option to consider.
Starting at the end of 2020, the Dominica Investment Visa program grants citizenship for $50,000 to people prepared to create a business and recruit residents.
While you must stay on the island for at least 90 days each year and must wait two years to become a citizen, the cost is half as much.
Suppose opening a company isn't your thing and you want something easier and faster. In that case, Dominica's Citizenship Act waives all residency restrictions for qualifying investors, allowing interested persons to gain Dominican citizenship without ever staying in the nation.
What Are The Benefits Of Dominica Citizenship By Investment?
The best backup plan for you and your family is a passport from the Caribbean, which offers flexibility and opportunity.
The main advantage of becoming a citizen of Dominica through investing is that it is one of the best values and least expensive forms of investment. After all, the lowest you can invest is $50,000.
Also, this investor visa offers the chance to recoup part of your money, unlike most citizenship by investment schemes, which are contributions.
You will spend more if you choose the second method to become a citizen of Dominica by investment and put $100,000 into your own business. Still, you will also be able to recuperate part of the investment fees from your company's profits.
The Dominica passport is the most reasonably priced for a single person, with program expenditures totaling less than $110,000, which covers the investment and fees such as application fees and due diligence fees. No cheaper alternative exists, not even in the Caribbean.
Although the requirement to deposit $100,000 in a Dominican bank may be a disadvantage, it serves as a terrific method to forge connections with the country, which is beneficial for both expanding your business and for seeking for citizenship. Also, you may spend the money after it has been placed, preventing it from being lost in the process.
There are no residence restrictions, language exams, or interviews, so the application procedure is straightforward and adaptable. Everything may be done directly from home, and you can choose the address where your passports are delivered.
It takes three to six months to become a citizen, which is a fast procedure compared to other available citizenship by investment.
There are no residence restrictions, language exams, or interviews, so the application procedure is straightforward and adaptable. Everything may be done directly from home, and you can choose the address where your passports are delivered.
In addition to these advantages, the visa may be extended to family members. Hence, your spouse, kids, parents, and grandparents can all be listed on the application, allowing them to live with you on the island as you all try to become Dominican citizens via investment.
Moreover, as citizenship is a lifelong right, future generations will continue to enjoy it.
Dominica itself has a lot to offer in terms of citizenship, in addition to a Dominica immigration visa. You will be able to visit 140 nations without a visa, including the United States, the Schengen region of Europe, the United Kingdom, Hong Kong, Malaysia, Singapore, and Turkey.
Dual citizenship is permitted in Dominica, and your kids will inherit it as well.
The tax benefits of becoming a citizen of Dominica through investment are also quite advantageous, particularly if you want to conduct business there. In Dominica, there are no taxes on inheritance, capital gains, gifts, or riches.
The Caribbean Community (CARICOM) and the United States both have double taxation agreements with Dominica.
There are no limitations on the ability to repatriate earnings or imported money, several business tax incentives, complete exemption from import tariffs, as well as tax relief advantages and export allowances. The tax breaks and other exemptions from import duties and taxes are likewise rather extensive.
With no wealth, income, or inheritance taxes, Dominican people live in a tax-friendly environment.
This has been one of the most effective and dependable citizenship programs since it began in 1993. The most famous assessment of citizenship by investment (CBI) programs in the world, the CBI Index, has classified Dominica as the top country for CBI for four years in a row.
What Are The Investment Requirements Of The Dominica Citizenship By Investment?
Dominica Citizenship By Investment began operating at the start of 2021 and has the official name Dominican Investor Visa Program. Your investment into a local company counts as the primary need.
Three key investment options are available:
You invest the cash in the first choice, and the program's Investment Committee chooses which businesses on its authorized list will receive the funding. For qualified enterprises, it will function more like a grant for company expansion.
The second way to qualify for the Dominican Investment Visa program is to put money into a company that you start that operates in an authorized market. The precise industries for which they are aiming to invest will be decided by the Investment Committee on an annual basis.
As a result, it's possible that you won't be able to launch any business you wish. You must make sure you are in the authorized sectors instead.
Additional information on the industries they are accepting firms for will be provided soon. The Investment Committee's assessment of the needs of Dominica's economy will determine how it changes from year to year.
While it states that you must register with a firm that has received government approval, we have observed in comparable initiatives that any kind of company may come and register. So, you could see some respectable firms sign up.
For the second choice, your company must provide at least three locals full-time work. Employing Dominicans is a requirement of the Dominican Investor Visa program, which aims to boost the number of jobs on the territory.
Work permits for skilled workers to enter the island may be obtained, but you must still hire three additional local workers if your company requires employees with certain credentials that are not present on the island.
Another prerequisite for both choices is that you must deposit $100,000 in a Dominican bank.
The good news is that you can utilize that money while you are in the nation; it isn't locked away. But, you must have the first deposit on hand when applying.
The last criteria is that you must spend 90 days in the country each year for two years, unlike many citizenship by investment schemes in the Caribbean.
In contrast to other visa programs, which grant citizenship in two to four months, the Dominican Investment Visa program takes significantly longer and results in citizenship being granted after two years.
Some people think that this is how some of these CBI programs may grow in the future, where you'll actually need to maintain a relationship with the nation in order to be eligible for citizenship.
After two years, you will be eligible to become a citizen of Dominica through naturalization provided you satisfy the requirements of spending three months a year there, maintaining the investment, and having the money placed in a Dominican bank when you arrive.
What Are Other Fees and Eligibility Requirements Of Dominica Citizenship By Investment?
Every family member must pay government costs for each application to Dominica's citizenship program, regardless of whether it is made through real estate or a donation to a public fund.
There are just a few application expenses for the Dominica economic citizenship program, which include:
Processing fee (per application) – $1,000
Certificate of Naturalization fee – $250 per person
Expedited passport issuance fee – $1,200 per person
Due diligence fee:

Main Applicant – $7,500
Spouse – $4,000
Dependent (16+) – $4,000
The program for economic citizenship in Dominica has additional prerequisites. Each Dominica passport applicant should make the following considerations:
Do not have a criminal history
Undergo a process of third-party due diligence and approval
Proof of dependable sources for investments
Good medical record
Only Russian candidates are turned away from the Dominica economic citizenship program. They now have a due diligence procedure that is more effective.
Under its citizenship legislation, Dominica also permits dual citizenship.
To apply, you must fulfill the following requirements if you are an Iranian, Sudanese, or North Korean resident:
You must have lived abroad for at least ten years before applying.
Possess no significant assets in the nation of your citizenship.
Not engaged in any economic activity in your country of citizenship.
What Is The Dominica Citizenship By Investment Through Real Estate?
Real estate investment, which you may resale after three years of ownership, is the more difficult and expensive way to Dominica citizenship by investment. Investors can purchase it as of 2015.
Dominica grants economic citizenship to people prepared to buy authorized real estate on the island, just like other citizenship by investment schemes in the Caribbean do. Dominica's low entrance threshold is $200,000.
If there are two or more applicants, each of whom contributes at least $200,000 to the investment, they may apply jointly for a single acquisition. Because the money is invested directly in the nation, the government permits the real estate choice.
The government, however, levies an extra fee on top of everything else to profit from the process as well because that money effectively goes to developers. For the real estate option, the ultimate price breakdown is as follows:
Authorized Real Estate Purchase – $200,000 (minimum)
PLUS, the government fee:
Single Applicant – $25,000
A married couple – $35,000
A family of up to 4 persons – $35,000
A family of up to 6 persons – $50,000
A family of 7+ persons – $70,000
The biggest advantage of choosing real estate is that someday you may resell the house and effectively get back your investment.
You must own the property for a minimum of three years in order to accomplish this.
If you want to resell the property to another CBI applicant, you must wait a total of five years from the date of acquisition before you can start the resell.
You are almost certainly going to lose money on the investment whether you resell your property or not to another CBI applicant in the future.
You could also have to wait a little longer to acquire your passport, but that depends entirely on the property's developer and the availability of the property.
Overall, there are other few additional logistical concerns with this option that should be taken into consideration.
What Is The Application Process To Obtain Dominica Citizenship By Investment?
What steps must be taken to apply for the Dominica Citizenship By Investment Program, and how long does it take?
You'll be delighted to know that Dominica's CBI program is incredibly efficient.
With the real estate and contribution routes, it will take you 3 to 9 months to become a citizen of Dominica.
Nevertheless, obtaining a Dominica passport under the new Dominica Investor visa option takes two years.
According to Dominican law, processing times must be at least two months, however, they might vary depending on the circumstances. The screening methods and the candidate determine the technique.
STEP 1: Prepare All Required Documents
Preparing your birth certificate and other required paperwork (in English) will require cooperation from your selected agent.
The paperwork will be delivered to Dominica's Citizenship by Investment Unit (CBIU). This entails completing all paperwork, submitting the necessary proof, getting checked out by a doctor, and — if you're buying real estate — signing a sales and purchase agreement to secure the property you've chosen.
The authorized agent will now probably perform background checks and take additional precautions.
STEP 2: Submission Of Application
Your application will be sent out for evaluation after your agent has decided that everything is in order. Although it is not now required, an interview is sometimes asked. Although the interview is often performed in Dominica, it may also be done there for an additional charge for a passport.
Only with a formal, notarized order is it feasible to have someone obtain your passport on your behalf.
STEP 3: Wait
The government will next check all the information you submitted in your application using its own due diligence throughout this period.
Your application will either be accepted, postponed for further processing, or denied at the conclusion of this time frame, which is typically 2-4 months.
After receiving written confirmation from the CBIU that your application was approved, you can make a donation, contribute to the Economic Diversification Fund—a nonrefundable fund—or finish making payments on the real estate property of your choice.
When you deposit money in the citizenship account, the government won't transfer it or utilize it until you and your family have received naturalization certificates.
STEP 5: Obtain Your Dominica Passport
Your certificate of registration (or naturalization) will be issued by the CBIU after they have received proof of payment on your investment. After that, you may use it to apply for your Dominican passport.
Although the Dominica passport application procedure is rather straightforward, there is a substantial amount of documentation to complete. It might be beneficial to base oneself in one place while going through this procedure just for that reason.
Your application for a Dominica passport must include any documentation that was issued during the last ninety days.
This indicates that putting things together within the allotted time will take a lot of cooperation on your behalf.
Any Dominica consulate will renew passports that have expired.
What Are Other Ways To Obtain A Dominica Passport?
It's also crucial to keep in mind that there are other ways to obtain a Dominican passport in addition to investing money.
You may pass on your Dominican passport to future generations as long as you keep your Dominican citizenship. There are two ways to accomplish this.
Although Dominica's passport is granted based on jus soli, or "right of the soil," the first method to obtain one is by having your kid physically present on the island. A second option is through one generation of descent.
You can apply for a Dominican passport through Dominican citizenship by descent if one of your parents who are financially responsible holds Dominican citizenship.
This also applies to children who have Dominica passports obtained under the country's economic citizenship program.
Lastly, naturalization is another way to acquire Dominican citizenship. Seven years of lawful residency in Dominica is required for residents to apply for naturalization and receive a Dominican passport.
Similarly, foreigners married to Dominicans can naturalize and obtain a Dominican passport after five years of residing there.
Pained by financial indecision? Want to invest with Adam?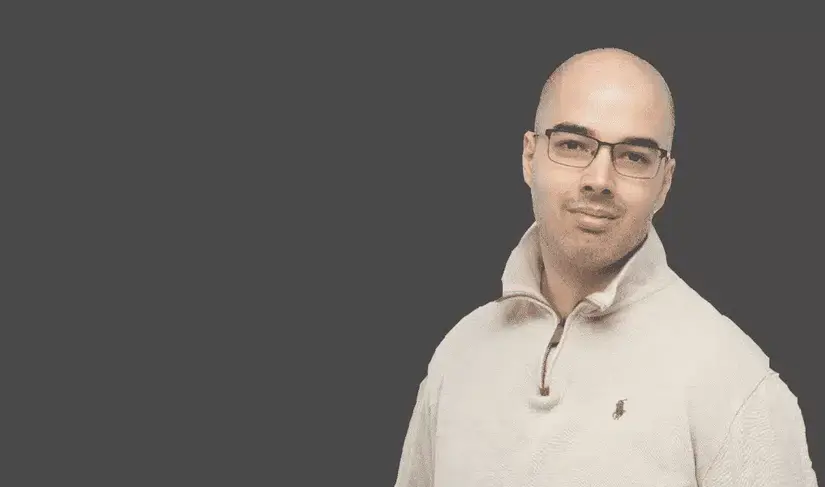 Adam is an internationally recognised author on financial matters, with over 669.2 million answer views on Quora.com, a widely sold book on Amazon, and a contributor on Forbes.