The E-2 visa serves as a powerful tool for ambitious individuals worldwide, allowing foreign investors from treaty nations to conduct business within the United States. Its main goal is to boost U.S. economic activity by encouraging substantial investment from foreign nationals.
In this blog, we'll delve deep into E-2 visas from the perspective of an Israeli investor. We'll also address the key requirements of the E-2 visa, the business opportunities it offers, and common pitfalls to avoid.
If you have any questions or want to invest as an expat or high-net-worth individual, you can email me (advice@adamfayed.com) or use these contact options.
Understanding the E-2 Visa: An Investor's Tool
The E-2 visa is more than just an immigration document. It's a powerful tool that empowers foreign investors to buy into the U.S. market, whether by starting a new venture or purchasing an existing business. This not only benefits the investor but also contributes to the growth of the U.S. economy.
Countries Eligible for E-2 Visa
The E-2 visa is exclusive to nations maintaining a Treaty of Trade and Commerce with the United States. This list continually evolves as new treaties are signed or existing ones are updated.
In May 2019, Israel officially became eligible for the E-2 visa. This development has created exciting opportunities for Israeli entrepreneurs and investors seeking to expand their operations into the thriving U.S. market.
Key Requirements for E-2 Visa
To be eligible for the E-2 visa, several requirements must be fulfilled. These requirements are designed to ensure that the investment will be beneficial to the U.S. economy.
Substantial Investment
A "substantial" investment is one that is sufficient to ensure the successful operation of the enterprise. There's no set dollar figure to define what's considered substantial, but the investment must be significant relative to the total cost of either purchasing an established enterprise or creating a new one.
Investor's Nationality
To be eligible for the E-2 visa, the investor must be a national of a treaty country. In our case, the potential investor should hold Israeli citizenship to qualify for this opportunity.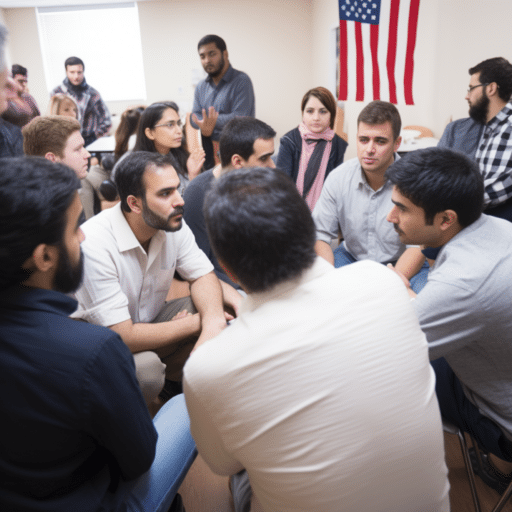 The Israel-U.S. Treaty of Trade and Commerce plays a critical role in enhancing bilateral economic cooperation between the two countries.
Israel-U.S. Treaty of Trade and Commerce
The Israel-U.S. Treaty of Trade and Commerce plays a critical role in enhancing bilateral economic cooperation between the two countries. This treaty not only promotes mutual economic growth, development, and prosperity but also facilitates a stronger diplomatic relationship.
More than that, it lays the groundwork for Israelis to apply for an E-2 visa, a significant milestone that opens doors for potential investors.
In May 2019, Israel officially joined the list of countries whose citizens are eligible to apply for an E-2 visa. This change happened after years of negotiations, marking a significant event in U.S-Israel trade relations.
Today, the E-2 visa is a testament to the productive commercial partnership between the U.S and Israel and allows Israeli entrepreneurs to invest in, and operate businesses in the United States.
Steps to Applying for the E-2 Visa in Israel
Once you've confirmed your eligibility, it's time to gather the necessary documentation. These documents serve as proof of your investment, and your intention to operate a business in the U.S. Key documents include:
Proof of Israeli nationality
Evidence of a bona fide enterprise
Proof of substantial investment
Documentation demonstrating your intention to depart the U.S. once your E-2 status ends.
The next step involves completing the required forms for the E-2 visa application. You'll need to accurately fill in Form DS-160, Online Non-immigrant Visa Application. Ensure all the information provided is correct and complete to avoid any setbacks.
After completing the application forms, you'll be required to pay the necessary E-2 visa application fees. The fee for the E-2 visa application is $205.
Once your application is submitted and fees paid, you'll need to schedule a visa interview at the U.S. Embassy or Consulate in Israel. The interview is a crucial part of the E-2 visa application process, where you'll be questioned about your investment and business plans.
Preparing thoroughly for this interview increases your chances of a successful E-2 visa application.
Preparing Your E-2 Business Plan
Creating a solid business plan holds immense importance for your E-2 visa application. The U.S. Citizenship and Immigration Services (USCIS) looks for a robust, realistic, and comprehensive business plan that demonstrates your investment's potential to contribute positively to the U.S. economy.
A detailed and well-drafted business plan serves as proof of your commitment and provides tangible evidence that your business venture is not merely marginal but also capable of supporting you and growing in the long term.
Components of an E-2 Business Plan
An E-2 business plan should contain several vital components:
Executive Summary: This should be a concise, compelling introduction to your business that outlines your business's nature, the amount of your investment, and how it contributes to the U.S. economy.
Company Analysis: Explain your company's legal structure and nature of business, and provide an overview of its products or services.
Market Analysis: Conduct a thorough analysis of your target market, including customer demographics, market size, and potential competitors.
Marketing & Sales Strategy: Detail how you plan to attract and retain customers. Include your pricing strategy, sales distribution, and marketing channels.
Organizational Structure: Present your business's organizational chart detailing key personnel and their responsibilities.
Financial Projections: Include a five-year financial forecast with detailed income statements, balance sheets, and cash flow statements.
Tips for a Successful E-2 Business Plan
Make it Comprehensive: Ensure that your E-2 visa business plan covers all aspects of your business, offering a complete picture to USCIS officers.
Be Realistic: Make sure your financial projections are realistic and supported by the market analysis. Overly optimistic or unsubstantiated forecasts can harm your credibility.
Seek Professional Help: If you're unsure about crafting a business plan, consider hiring a professional business plan writer who has experience with E-2 visa applications.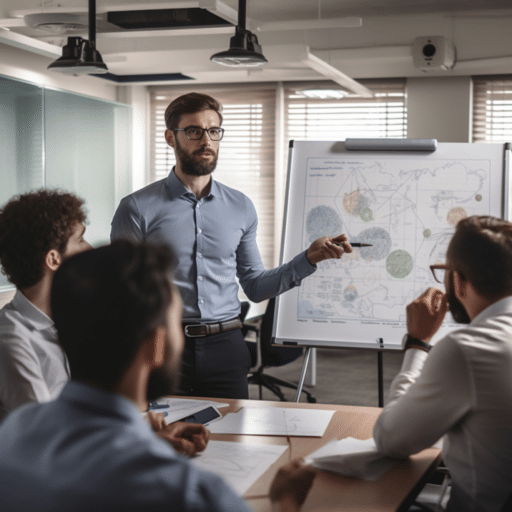 Creating a solid business plan holds immense importance for your E-2 visa application.
E-2 Visa Business Investment Opportunities in the U.S.
As an E-2 visa holder, you have the liberty to invest in a variety of sectors. However, certain industries are more popular for E-2 visa investments due to their profitability and growth potential.
These include the technology sector, food and restaurant businesses, real estate, retail, and various service industries.
Choosing the right business investment for your visa is critical. Consider factors like your personal expertise, market demand, scalability of the business, and potential return on investment. Conduct thorough research and consult industry experts to ensure your investment aligns with your long-term goals.
Maintaining and Extending Your E-2 Visa
As an E-2 visa holder, you must comply with U.S. immigration laws and regulations. This includes maintaining the operation of your business. Failure to adhere to these laws can result in visa termination and potential deportation.
Process for Visa Extension
The E-2 visa, typically valid for up to five years, is renewable indefinitely as long as you continue to fulfil the E-2 visa requirements.
The process for visa extension involves filing a renewal application with USCIS, demonstrating that your business is still viable and you continue to direct and develop it.
Transitioning to a Green Card
While the E-2 visa is a non-immigrant visa, it can be a stepping stone towards gaining permanent residency in the U.S.
This can be achieved through various routes, such as an employment-based petition (EB-5 visa) or a family-sponsored petition, depending on your individual circumstances.
Always consult with an immigration attorney for advice tailored to your situation.
Common Pitfalls and How to Avoid Them
As you navigate through the visa application process, it is crucial to understand potential pitfalls. Here, we look at common mistakes that applicants often encounter and offer advice on how to avoid them.
Mistakes in the Application Process
Inadequate Documentation: Many applicants fail to provide comprehensive documentation to support their E-2 visa application. It's vital to demonstrate that you've made a substantial investment and have the intent to develop and direct the enterprise. Ensure you gather and present all required documentation, including a detailed business plan, proof of funds transfer, and business registration documents, among others.
Incorrect or Incomplete Application Forms: Filling out the application forms accurately is critical. Small errors or omissions can lead to delays or even outright rejection of your application. Always double-check your entries before submission.
Insufficient Preparation for the Consulate Interview: The interview is a critical part of your E-2 visa application. It's not just about answering the questions correctly but also demonstrating your genuine intention to invest and run a business in the U.S. Practice potential questions and understand the core aspects of your business plan.
Failure to Maintain E-2 Status
The journey doesn't end once you receive your E-2 visa. There are specific requirements that you need to meet to maintain your status, including:
Keeping Your Business Operational: The business you've invested in must remain operational and continue to fulfil the terms outlined in your business plan. Failure to do so can result in the termination of your E-2 status.
Staying within Visa Time Limits: It's important to keep track of the expiry date of your E-2 visa and start the renewal process well in advance if you intend to stay longer.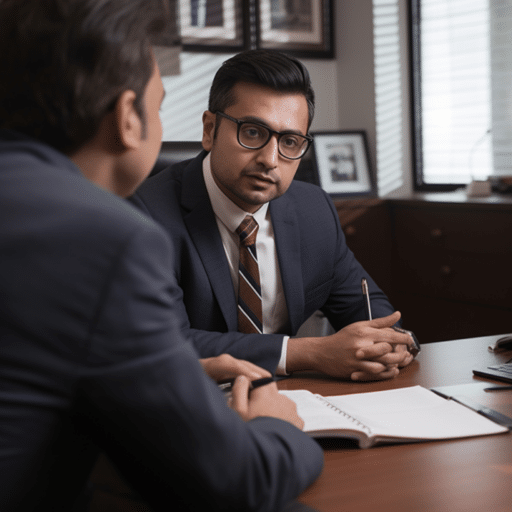 Immigration lawyers offer invaluable assistance during the E-2 visa application process.
Hiring an Immigration Lawyer: Pros and Cons
Understanding the complexities of the E-2 visa process can be challenging, and that's where the expertise of an immigration lawyer comes in handy. Let's delve into the role of an immigration lawyer and discuss the pros and cons of hiring one.
Immigration lawyers offer invaluable assistance during the E-2 visa application process. Their duties typically include:
Guiding you through the application process: An immigration lawyer understands the intricacies of the process and can help you prepare and submit a well-structured application.
Preparing you for the consulate interview: They can provide potential questions and guide you on how to respond effectively, increasing your chances of success.
Helping you maintain E-2 status: An immigration lawyer can advise you on what you need to do to maintain your E-2 visa status and the steps to take if you wish to apply for a renewal or a green card.
Evaluating If You Need a Lawyer
If your case involves complex legal or factual issues, such as a previous visa denial or immigration violation, hiring a lawyer can be beneficial.
Lawyers can be expensive, and you'll need to factor this into your overall budget. If your case is straightforward, you may decide to navigate the process independently.
Applying for an E-2 visa can be stressful. If having a professional guide you through the process gives you peace of mind, it could be worth the cost.
Whether you choose to hire an immigration lawyer or go it alone, it's crucial to stay informed, organized, and proactive to enhance your chances of visa success.
Frequently Asked Questions about E-2 Visa and Israel
What is the minimum investment required for an E-2 visa?
The E-2 visa doesn't have a specified minimum investment amount, but the investment should be substantial enough to ensure the successful operation of your chosen enterprise.
How long does an E-2 visa last?
An E-2 visa is typically granted for up to two years initially, but it can be extended indefinitely in two-year increments as long as the business remains operational.
Can my family accompany me with an E-2 visa?
Yes, spouses and children under 21 can accompany the visa holder. Spouses can also apply for work authorization in the U.S.
Can I transition from an E-2 visa to a green card?
While the visa is a non-immigrant visa, there are pathways to adjust your status and obtain a green card. However, this process can be complex and often requires legal assistance.
Can I operate any type of business with an E-2 visa?
The business you plan to operate should be viable and able to generate a profit. It should also have a positive impact on the U.S. economy.
Can I apply for an E-2 visa while in the U.S. on another visa?
Yes, you can change your status to an E-2 visa holder if you are already in the U.S. on another valid non-immigrant visa.
Conclusion
In conclusion, obtaining an E-2 visa as an Israeli citizen can open doors to substantial investment opportunities in the United States. This process requires a thorough understanding of the eligibility criteria, the application process, and the maintenance of the E-2 status.
A robust business plan is also critical to your application's success. And while the application process can be complicated, with the right preparation and adherence to U.S. immigration regulations, the visa can serve as a powerful tool for achieving your business goals in the U.S.
Pained by financial indecision? Want to invest with Adam?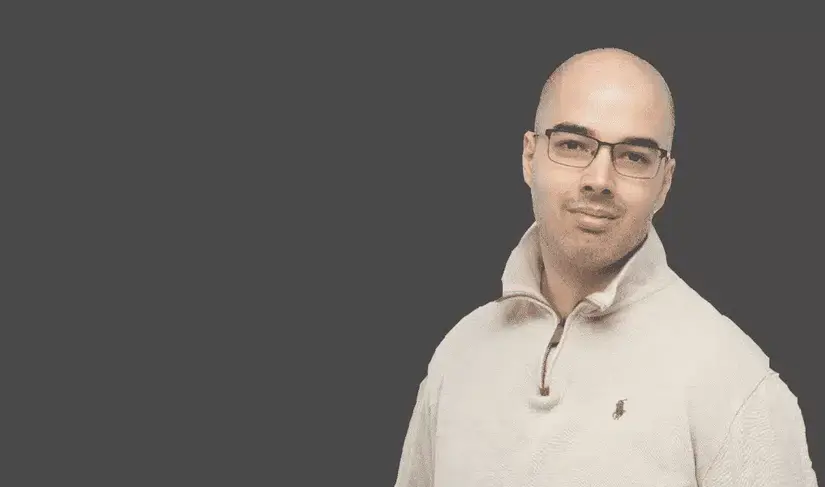 Adam is an internationally recognised author on financial matters, with over 694.5 million answer views on Quora.com, a widely sold book on Amazon, and a contributor on Forbes.