Have you heard of the Eco Modular pre-IPO convertible loan note offering? Have you been offered to invest?
Eco Modular is eyeing to use the funds it will raise from the pre-IPO to back its public listing, factory planning, and working capital.
Let's look into the terms of the offering as well as the growth prospects and risks of the modular construction sector to better grasp this investment opportunity. Before we get into those details, let's try and get to know the company first.
If you want to invest as an expat or high-net-worth individual, you can email me (advice@adamfayed.com) or use these contact options.
We do not invest, or make money, from this particular product.
This article should be, therefore, considered as educational material only and our personal opinion.
What is more, the facts might change over time, so it is best to do your own research.
These products are not available in the US, and several other markets.
Who is Eco Modular?
Eco Modular is a European firm that works with global customers to provide modular manufacturing solutions using sustainable and smart technologies. They are committed to offering green building solutions that are both ecologically responsible and efficient in their use of resources.
The firm's modular pieces are well suited for the construction of multi-story homes, hotels, hospitals, clinics, and other establishments because of their careful design and adherence to stringent requirements.
Irish and UK modular units provider Eco House, UK interior design services provider DJI Group, and custom log cabins firm EcoHouse make up the Eco Modular business.
They have a combined management team with over 10 years expertise in the modular industry, which is a major asset. Since they started offering modular homes and offices to customers all over Europe, as well as interior design and construction services, they have seen a steady increase in their revenue.
At present, Eco Modular meets customer needs with precision thanks to two factories in Lithuania that can crank out 60,000 square meters of product annually. They have also established an exclusive arrangement with Latvian manufacturer Forte Pro Manufacturers, allowing them to fulfill client contracts in the UK.
Now let's recap some terms related to the investment opportunity.
Convertible Loan Notes Meaning
Convertible loan notes are a hybrid financial instrument that features aspects of both loans and stock purchases. It is a form of convertible debt that can be exchanged into stock at a later date, usually during a subsequent fundraising round or upon the satisfaction of certain conditions.
Convertible loan notes allow investors to lend money to a business with the option of eventually turning that loan into equity. The loan is typically transformed into equity at a discount to the company's valuation at the time of the subsequent fundraising round.
As they don't necessitate an instant valuation of the firm and don't result in the issue of new shares at the time of investment, convertible loan notes are frequently used by startups and early stage companies as a flexible and less dilutive method of raising capital.
Understanding Pre-IPOs and IPOs
What is a Pre-IPO?
As a technique of raising capital before an initial public offering, pre-IPO placements are of interest to young enterprises or startups. It's insurance against the possibility that the initial public offering price was too high and that the stock price won't quickly increase after becoming public.
Further, investors that take part in these private sales are often institutional investors who not only supply capital but also offer essential knowledge in governance matters, allowing the company to lay a solid groundwork before going public.
When purchasing pre-IPO shares, it is possible to save money compared to the anticipated IPO price. Due to the lack of a prospectus and the lack of assurance that the firm would actually go public, the true market price for these shares remains unknown. The lower price reflects the inherent risk and unpredictability associated with this transaction.
It's important to remember that most ordinary investors won't have access to pre-IPO placements. They are instead reserved for individuals with high net worth and a deep grasp of the financial markets.
A lock-up term is often tied to the pre-IPO placement to prevent private buyers from immediately offloading all of their shares if the stock price jumps once it starts trading on an exchange. A more stable post-IPO market and greater trust among potential public investors are both benefits of the lock-up period that keeps the buyer from selling their shares in the short term.
What is an IPO?
Initial public offerings occur when formerly private companies sell stock to the general public for the first time. The company has graduated from private to public status and can now solicit investments from the public.
Private shareholders who purchased shares prior to an IPO may reap significant benefits. Pre-IPO private investors may be eligible to obtain a premium on their shares during the IPO. Concurrently, the IPO opens the door for retail investors to purchase stock in the company.
Eco Modular Pre-IPO Convertible Loan Note Offering Terms
The convertible loan note being offered by Eco Modular during its pre-IPO stage aims to raise $16 million. This investment opportunity gives investors a chance to lend capital to the firm with the expectation of getting equity in return should the company do go public in 2023.
Eco Modular's value is projected to jump from $90 million at the start of the investment to $400 million at exit. So, the potential returns for investors could be as high as 4x or 5x the initial funds they infused into the offering.
The loan note also provides a 36-month backstop period during which the company agrees to pay 8% interest per year. This is a fixed rate regardless of the company's performance or whether the conversion trigger (the IPO) is reached.
The term "backstop" as used in the context of the convertible loan note refers to a safeguard in place to protect the note's investors. It serves as a guarantee that the investors would get back their initial investment plus interest, even if certain conditions or events don't pan out as planned.
At the end of the backstop period (after three years), the loan note will mature, and the corporation will be required to return the full loan balance plus any accrued interest.
How is the modular construction sector?
The projected population expansion is estimated to cause a surge in the number of global structures in the next 30 years, which will lead to a growth in demand for modular building. Such scenario is also backed by housing shortage and the elevated need for new homes.
Modular construction can be an attractive and cost-effective solution due to the shortage of qualified personnel, which adds to rising wages and construction expenses.
Also, using a modular design can cut down on building time and money by as much as half. It opens up more cost-effective housing options without sacrificing efficiency too.
Nevertheless, the modular construction industry is not without its own set of challenges. Logistics can prove to be a concern especially for big modules that need to be transferred to remote or confined urban areas.
Moreover, modular building may face permits and regulatory issues due to regional zoning and regulation differences. Rules and standardizations may sometimes constrain design, especially when incorporating complicated architectural features.
Modular construction technologies and techniques are constantly expanding design flexibility and adaptability, though.
What are the pros and cons of investing in Eco Modular pre-IPO convertible loan notes?
Pre-IPO convertible loan notes are attractive in the financial market since they provide benefits to both investors and firms. The possibility of substantial financial gains is a major perk. To capitalize on the performance and potential profits of the issuing firm, the loan notes can be converted into stock at a predetermined price if the company goes public and achieves substantial valuation growth.
Compared to investing in the form of direct equity or buying shares prior to an IPO, convertible loan notes present a lower barrier to entry. Because of this convenience, more people are able to take advantage of promising prospects in the market.
Until the investment is converted or matures, investors will get a continual stream of funds from the interest income they receive. Investors who want a steady return on their money may be attracted to this.
In addition, corporations have more options for funding, including equity financing, when they issue convertible loan notes. Companies might increase their financial flexibility by raising capital without immediately diluting the ownership of existing shareholders.
While pre-IPO convertible credit notes can have certain appealing qualities, investors should also be aware of the risks they pose. Like any investment, the potential for loss is the primary worry. The principal amount may be in danger if the company's performance declines or if it runs into financial problems, especially if the loan notes do not convert into equity.
Convertible loan noteholders also have less say in important company decisions than shareholder owners because they do not have voting rights.
Conversion triggers are generally related to an initial public offering, leaving investors wondering whether and when their loan notes will convert into stock. It may be difficult for investors to sell or transfer their positions in the loan notes until the conversion or maturity date, especially in the absence of an active secondary market.
Finally, current shareholders may be diluted if loan notes later convert into equity and more shares are distributed to holders of convertible notes.
Bottom Line
Investors who are looking for a chance at large profits might consider pre-IPO convertible loan notes.
However, you should proceed with caution when considering this investment option and undertake extensive research into the company's finances, market standing, and growth potential before making any commitments.
You should be aware that the backstop in this investment acts as a safety net or protection mechanism, but that it does not eliminate all investing risks or guarantee returns. Instead, it provides investors with some peace of mind by outlining alternatives should unanticipated outcomes occur.
The investment's outcome is contingent on a number of variables, such as Eco Modular's performance and the state of the market. While the backstop can help lessen some of the dangers of investing in the loan note, it can't do away with them entirely or promise any particular results.
You must be aware that, despite the existence of a safety net, you may receive nothing more than the 8% annual interest on the loan amount. No assurances can be made about future profits.
To successfully limit risks, good risk management necessitates diversification of investments. Having a well-diversified portfolio will put you in a stronger position to wade through market volatility and reach your financial goals.
Overall, investors should only invest in this option if they are willing to take a bigger risk. Complete loss of capital is possible.
Pained by financial indecision? Want to invest with Adam?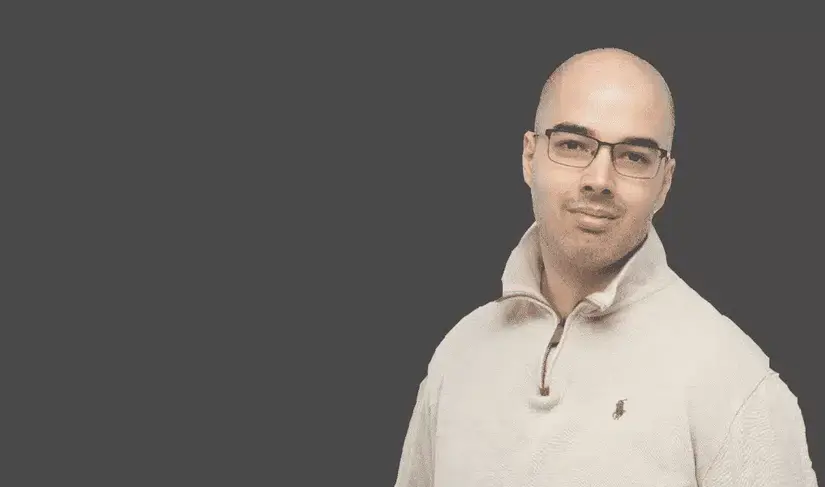 Adam is an internationally recognised author on financial matters, with over 669.2 million answer views on Quora.com, a widely sold book on Amazon, and a contributor on Forbes.