With the rise of remote work and the digital nomad lifestyle, many people are looking for cities that offer a great quality of life while still being affordable and accommodating to their work needs.
A digital nomad is a location-independent worker that conducts their business via digital means. To get their jobs done, digital nomads rely on portable computers, mobile phones, and an internet connection in order to work in professions like software engineering, journalism, graphic design, and marketing.
As someone who works remotely and can do so from anywhere, be it a coffee shop, a shared office space, or even while on the road, digital nomads are able to see the world, learn about other cultures, and keep their career and personal lives in balance by adopting a liberated way of life.
The best cities for digital nomads should then offer a blend of modern amenities, cultural experiences, and a supportive community of like-minded individuals.
Whether you're a freelancer, entrepreneur, or remote employee, finding the right city can make all the difference in your work-life balance.
In this article, we'll explore some of the top cities around the world that are ideal for digital nomads, based on factors such as cost of living, internet connectivity, and overall quality of life.
If you want to invest as an expat or high-net-worth individual, which is what I specialize in, you can email me (advice@adamfayed.com) or use WhatsApp (+44-7393-450-837).
What should you consider in the best cities for digital nomads?
Once you start looking, you will find that there is no shortage of great places for digital nomads to live. What's the best way to narrow down the seemingly infinite number of potential vacation spots?
While the flexibility of remote work is undeniable, it's important to take into account your own requirements for a short-term living situation. There are a number of factors to think about, such as the cost of living, the availability of internet, etc.
Cities must meet a number of criteria to be included in the list of top locations for digital nomads. Our list of the top 20 cities for digital nomads takes into account these criteria. It consists of such things as:
Language barriers
Before relocating to a new city, it's wise to think about the language barrier you might encounter there, as well as how much you value social connection.
Some extroverts may become dissatisfied if they are unable to engage in meaningful conversation with natives, whereas introverts may feel content maintaining intimate relationships with a small group of other expats.
How many languages are you fluent in? Or at least have a fundamental familiarity with? Is knowing those languages going to be helpful wherever you decide to go? Can you go grocery shopping and do your other daily responsibilities without getting lost?
In such a case, how committed are you to learning a new language? Some places of the world have enough people who speak English that learning the local tongue might not be necessary.
However, it may be essential in other contexts. Don't let the prospect of living abroad deter you from taking advantage of the chance to improve your language skills. Don't forget to bring your curiosity and readiness to absorb new information.
Time zones
Time zone considerations are especially important if you have a remote contract or your freelance skill requires frequent connection, such as with a virtual assistant or customer service professional.
Clients should find it easy to schedule meetings and other interactions with you, regardless of your location, and that means accommodating their time zone and business hours.
Affordability
Many travelers prioritize cost-effectiveness when making plans. Is living in the city generally cheap? How much money do you have after paying rent, utilities, and groceries?
Even if the digital nomad lifestyle is kind to your financial account, that doesn't mean you'll be able to afford a better standard of living in a pricey metropolis. You should look for a job that allows you to maintain a good work-life balance for YOU, and if you can do so while cutting costs, all the better.
In the end, you want to settle down in a city where you can do so in relative ease. Find out as much as you can about the average monthly expenses in the city. Think about your monthly expenses for things like housing, utilities, groceries, clothing, household goods, entertainment, and more.
Standard of living
Cities with large populations seem to be the greatest options for digital nomads. If you want to have a good quality of life, though, you have to think about what's most important to you. It's possible to find a mellow, creative vibe in some very populous cities.
Some places are more active and exciting after dark. Discovering your interests and desired lifestyle is essential. Perhaps you long for solitude and would feel more at home in the woods or on a deserted beach. Once you figure out how to operate remotely, your options will be virtually limitless.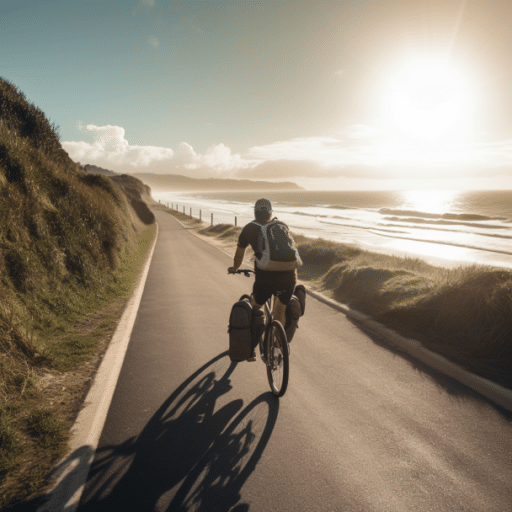 What a city has to offer and how well it fits into your way of life determines the quality of life there. Have you ever shopped for fun? What kinds of sports do you participate in? Do you want to see the ocean or the city? Do you enjoy cultural activities? You need to ask yourself a variety of "does" queries.
The accessibility of flights is another potential factor. Your employment may include extensive travel, even though you do most of your work from home.
It's also possible that you enjoy taking impromptu getaways, such as to celebrate a birthday at home with the family. Many travelers, including digital nomads, are drawn to a city's convenient access to major airports.
Internet connection
The "digital" in "digital nomad" is essential, right? You'll need not only access to the web, but also a connection that is both stable and lightning quick.
You should verify more than just the room's price, location, and connectivity to the web. You should look into the city's internet infrastructure as a whole. Is there adequate access to Wi-Fi? Can you do your work in cafes and coffeehouses? Do all areas of the city have access to reliable mobile service?
The minimum necessary download speed for various jobs and activities can vary widely. If you regularly give online presentations or participate in video chats, for instance, you'll want a more robust Internet connection.
Think about how much of your free time you spend online. Gaming and video streaming are two examples of activities that benefit from a fast internet connection.
Community
The community's behavior is difficult to foretell. After some time there, you can decide if you enjoy it or not. But with the advent of the internet, serious investigation is now within reach.
Social media platforms are a great place to identify local digital nomad communities. MeetUp is one such software that might help you connect with individuals who share your interests.
You can learn a lot about a city's appeal to digital nomads and expats by seeing if there are any coworking or co-living spaces there.
It really depends on your goals for joining a digital nomad group. discover people who share your interests, whether it be in sports or the outdoors, to hang out with after work, to make business connections, or to discover new friends.
Identifying your top priorities will make selecting a city much simpler.
Infrastructure
People tend to overlook the importance of infrastructure while making choices. It's not just about how fast your internet is.
Living in a city with a solid infrastructure would drastically save your time and money spent on mundane tasks.
Is there a reliable metro or public transportation system in the city? Is there a viable substitute, like a bicycle or scooter, for getting around town? Is it convenient to walk around the downtown area? Can I get a good rate on a weekend car rental?
When exploring a city's layout, those are the kinds of things you should think about.
Climate
You may not give a fig about the weather, but that doesn't absolve you from doing your homework. Some tropical locations, for instance, experience a rainy season, thus it makes sense to avoid visiting during that time.
Some people who work remotely enjoy moving around every so often. Perhaps you'd like to escape a city right before its weather becomes unbearably hot or cold. As digital nomads, we have the flexibility to avoid locations and time periods where the cost of living is higher due to seasonal factors.
What are the best cities for digital nomads in 2023?
Berlin, Germany
Berlin is a great place to live and work remotely if you want to see a lot of Europe. It is often considered to be one of the continent's most appealing capitals.
It has a thriving economy, low prices, excellent transport links to the rest of Europe, and much more besides. It is the kind of location where work and play do not have to be mutually exclusive.
Families and individuals from all over the world are packing their bags and relocating to Berlin. Rents are going up consistently in several of the city's most desirable neighborhoods. Because of the city's expansion, finding a suitable apartment may prove challenging.
It does not help that many Berlin landlords demand evidence of a stable income and a rental history from prior properties before allowing you to move in. A solid credit score may be required by some establishments to guarantee your continuing stay.
Long-term housing as a digital nomad in Berlin may be out of reach for quite some time. You can cut costs by sharing a room or a hostel with other people.
Thankfully, Berlin has lightning-fast internet, with download speeds of over 20 Mbps. Wifi service providers are held legally liable for any criminal activities occurring on their network.
Many of the city's stores and cafes have reduced the number of customers using open wireless networks due to the Storerhaftung regulation. Many Berlin coworking spaces, however, will be a good fit for your needs, schedule, and price.
In one of the city's many coworking spaces, the city's many creative minds and artists get their jobs done. On the weekends, many individuals head out to one of the many all-night discos to let off steam.
Approximately 70 shared workplaces can be found in Berlin. This city's high ranking as a destination for digital nomads is therefore not surprising.
Your search will be simplified by the popularity of coworking spaces across the city. WeWork, AhoyBerlin, Tuesday Coworking, Space Shack, and Raumstation are just few of the coworking spaces you may use to set up shop in the German capital.
Berlin has an excellent quality of life. Prices at supermarkets and grocery stores are somewhat low considering the standards of living in the area. Basically, what you eat and where you consume it will have a major impact on your food budget.
A hearty lunch or dinner will run you about €10 on average. The cost of groceries and food is very consistent throughout different neighborhoods in Berlin.
Going out to a restaurant could be a wonderful way to experience the local culture and taste the food. When compared to eating at restaurants, the cost of preparing your own meals from grocery store purchases is far lower.
There is a wide selection of supermarkets and grocery stores that sell products that are both fresher and cheaper than their counterparts in the United States and the United Kingdom.
A visa is not required for citizens of Canada, the United States, or the United Kingdom for stays of up to ninety days. Since Berlin is within the Schengen region, it is convenient to travel to other European nations within the Schengen area from Berlin.
The German Freelancer Visa allows you to live and work in the country for anywhere between six months and three years, making it an attractive option for freelancers.
Barcelona, Spain
Barcelona is one of Spain's most popular cities, attracting millions of tourists every year with its thriving cultural scene, breathtakingly colorful architecture, and almost year-round sunshine.
In the past decade, it has also become a hub for digital nomads seeking to enjoy an equal balance of work and play, with a thriving and sociable community that would make even the most introverted of new arrivals feel welcome.
The capital of Catalonia is conveniently located near some of the country's finest beaches, making it one of the rare cities that provides a true "summer in a city" experience.
You will not have to go far to get away from the main crowd, and the city's waterfront is a great spot to unwind, mingle, and get to know your neighbors.
It is easy to see why this Iberian gem ranks so highly among the best European cities for digital nomads: Barcelona has a first-rate public transportation system, a lower cost of living compared to other popular European cities, and pleasant weather for the majority of the year.
Barcelona's architectural and cultural attractions as well as its beaches and tapas have made it a popular destination for digital nomads and vacationers alike.
The city has an unparalleled buzz that makes you want to stay longer than you had planned. Downtown's quaint streets are lined with unique stores, historic landmarks, and inviting cafes.
As more individuals move to the city, rising demand for housing drives up costs to about $3,000 per month.
The city's high profile, however, ensures that it will host a vibrant nomad community full of exciting coworking spaces, events, and meetup groups. The beach and the year-round pleasant climate are other major draws to the urban center.
There are plenty of parks and other open spaces, plus modern conveniences and the distinctive architecture of Antoni Gaud.
A large number of digital nomads rank Barcelona among the top five places in the world to live and work remotely. There is a large and welcoming expat and nomad population there, making it an ideal location for anyone looking for a more permanent home away from home.
Barcelona's reputation as a rising European IT centre is largely due to the government's concerted efforts in recent years.
The 22@Barcelona neighborhood, also known as the Innovation District, is the city's answer to California's Silicon Valley and a popular destination for those who work in the field.
One of the largest urban regeneration programmes in Europe, the project kicked off in the early 2000s and has done much to increase the city's appeal to travelers and expats (not that it needed any help, what with its rich cultural heritage and exciting arts and food scenes).
Las Palmas, Gran Canaria, Spain
Located 100 miles from the northwest coast of Africa, Gran Canaria is one of the seven Spanish-owned Canary Islands.
As of the year 2021, the island of Gran Canaria has surpassed the other Canary Islands as the most sought-after location in the world for remote workers and digital nomads alike.
Due to its proximity to Africa and historical ties to Spain, the island has retained that country's beloved culture while still boasting year-round sunshine and a unique flavor.
In addition to the pleasant climate, the island's abundance of natural beauty, laid-back culture, and welcoming residents attract a large number of expats and digital nomads.
The expanding number of world-class eateries, coffeehouses, and coworking spaces is just one more perk of this subtropical paradise's laid-back atmosphere, plentiful amenities, and low cost of living.
Gran Canaria is the third-largest of the Canary Islands and can be reached with ease thanks to its modern airport. The island is just the right size, and the capital city of Las Palmas has everything you could ever want.
Gran Canaria is a great home base for seasonal digital nomads and those just starting out in the world of remote work. Similarly, let us say you are thinking of relocating here with your family. If that is the case, you will not feel out of place; many international families already call the island home.
As a result of the increasing number of digital nomads on Gran Canaria, the island has developed a number of excellent coworking spaces and other places to use a laptop in comfort.
The island's capital, Las Palmas, is home to the majority of the population, including the majority of remote workers. Southern cafes on the island seem to focus more on serving tourists than locals, therefore they are not ideal for telecommuting.
The people of Gran Canaria are easygoing, laid back, and in tune with nature. The city's restaurants, coworking spaces, and cafes are nice, and it's cheap to live there. There is a lot to see and do because the island isn't too little. The cost of living is roughly $1.800 and the internet speed is 45 Mbps.
Rio de Janeiro, Brazil
From the euphoria of carnival to the beauty of its beaches, Rio de Janeiro has established itself as one of the world's most captivating cities. The city boasts a year-round tropical climate and a breathtaking skyline of towering structures set against the backdrop of mountains and the ocean.
From daytime strolls in the verdant Jardim Botanico to late-night dance parties in the city's nightlife hub, Lapa, Rio de Janeiro is a city that leads you on a perpetual adventure of discovery.
Brazil is a country where you can expect a slow pace of life and friendly natives who will make you feel at home with their love of football, samba, and the beach lifestyle.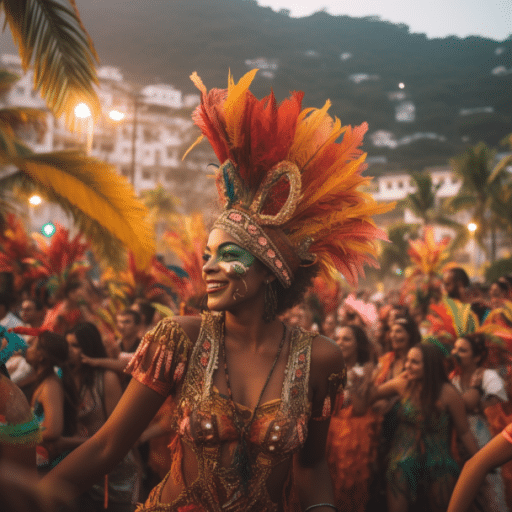 Although Rio's digital nomad culture is still in its infancy, the city has seen a proliferation of coworking and housing spaces in recent years, drawing a diverse and energetic group of nomadic workers from all over the Americas, Europe, and beyond.
Many locals, known as Cariocas, are fluent in English and would love the opportunity to practice their language abilities on you; however, it is always appreciated if visitors make an effort to learn at least some of the local dialect.
Although many digital nomads and expats choose to relocate to Rio in order to experience the laid-back beach culture, the city has much more to offer than meets the eye.
For example, Rio has a thriving culinary and arts scene, as well as a rich history. If you are intending on staying for an extended period of time, you will not have to worry about getting bored thanks to the exciting and dynamic street parties and regular pop-up events that take place here.
Some of Brazil's most hazardous favelas are located within walking distance of the city's main crowd, so it is necessary to familiarize yourself with your surroundings and keep your wits about you to prevent any unpleasant encounters.
It is mostly common sense, but one wrong move could have disastrous consequences, so read up before you go and ask the locals for pointers.
In terms of aesthetics, Rio de Janeiro stands out. A city that boasts both stunning mountains and oceanfront locations. Experience the warmth of the Brazilian people and the excitement of their annual carnival and passion for football.
Rio is particularly diverse in terms of socioeconomic status because it is host to some of the world's most notorious favelas. However, when visiting the right parts of town, the city is perfectly safe for visitors from other countries.
Rio de Janeiro is the ideal place to experience both traditional Brazilian culture and the vibrancy of a global metropolis. Experience all that Rio has to offer, from the samba and Carnaval to the beautiful beaches and exciting soccer.
If you're a digital nomad on a budget, Rio de Janeiro can be your new home. The city's average internet speed is 25 Mbps, and a one-bedroom apartment will set you back just $1,500 per month.
Medellin, Colombia
Medellin's unparalleled atmosphere attracts a large number of foreign residents. It is safe to assume that if you are going to Colombia, you absolutely must visit Medellin.
Medellin is the country's second-largest city, behind Bogota. Similarly, it can be found high in the Andes.
Medellin is known as "the city of eternal spring" because of its mild climate and low elevation (1,495 m), in comparison to Bogota. That is why the city's climate always feels just right, with just the right amount of heat and humidity. The rain may fall occasionally, but it is more like a warm shower than anything else.
If Bogota has a business-like atmosphere, then Medellin has all the makings of a hipster metropolis. It is chill and artistic. From traditional coffeehouses serving beans grown on a nearby hill to a massive Botanic Garden home to secular ferns and 4500 varieties of flowers, visitors are spoiled for choice.
The city has a well-established system of public transportation, another source of civic pride. The "Metroplus" system includes not only the standard metro but also cable cars that run up the slope.
The benefit is that it prevents you from having to walk up the hill, where you will find the city's slums, which consist of many small buildings with only one or two stories, and occasionally no roofs at all.
Many visitors to the notorious city worry that narcos or other criminals are hiding around every turn. Contrary to popular belief, Medellin is a very secure city.
Of course, you should not go around with your "treasure" on display by leaving items protruding from your bag. Just trust me, it is dangerous to do so anywhere in Latin America.
If you are searching for a good place to begin, you can not go wrong with El Poblado. A large number of telecommuters call this location home. It is a group of 22 communities in the southeast. Along the side, you will find El Poblado, Aguacatala, and Ayurá metro stations.
It may be a bit more expensive than the city average, but the extra cost is justified. The hip neighborhood of El Poblado is home to several ideal spots for remote work.
You may discover several great eateries, cafes, and coworking spaces in this area. Start with Juan Valdez, the national hero and source of national pride in Colombia. It is a national chain of cafes serving real Colombian coffee.
There are a number of great places to work nearby, including Urbania, Al Alma, Pergamino, and others near the Parque Lleras.
In El Poblado, coworking spaces have become as integral to the digital nomad lifestyle as coffee shops have been. Notable among these coworking spaces is Selina Coworking, which serves as a hub for a diverse group of globetrotters that share a passion for creativity.
It is a great spot to get work done, and it even has a recording studio for any serious musicians reading this. It is a great place to hang out with friends and make new ones that share your interests.
You can spend your days at one of the numerous cafes or coworking spaces, your evenings dining at one of the many excellent restaurants, and your nights dancing the night away at one of the many salsa clubs.
You will be drawn to Colombia and its people the moment you set foot there because of how charming and friendly they are.
The infrastructure is surprisingly developed for a South American nation, and the locals of Medellin, affectionately known as Paisas, have long taken pride in being the continent's first metropolis. Getting about is convenient, too, thanks to cheap ridesharing apps like Uber.
The average monthly cost of living in Medelln is $1,050, and the average internet speed in the city is 15 Mbps.
Santa Teresa, Costa Rica
Costa Rica, with its lush jungles, mountainous terrain, and breathtaking sandy beaches adorned with palm trees, is a haven for digital nomads seeking a respite from the pressures of city life.
This tiny country in Central America has borders with Nicaragua and Panama, and while being a newcomer to the remote working scene, it is quickly becoming one of the most popular destinations for digital nomads.
Santa Teresa is the new place to base yourself in Costa Rica for sun, sea, surf, and a sociable digital nomad scene, joining more established tourist destinations like Tamarindo on the Nicoya Peninsula and Puerto Viejo on the Caribbean coast.
Located roughly 150 kilometers west of the capital city of San Jose, this increasingly popular bolthols is a little hamlet in the Puntarenas Province on the Nicoya Peninsula.
Santa Teresa was once a sleepy fishing village dependent on agriculture, cattle ranching, and small-scale fishing, but it has since become a popular destination for Costa Ricans seeking a work-life balance.
These days can now be spent doing anything from lounging on the beach and eating smoothie bowls to hustling and making new connections while also getting in some surf time.
It is incredibly convenient that some of the city's most popular coworking spaces are situated within walking distance of the beach, making it possible to have the best of both worlds.
Beyond the fact that Costa Rica is one of the few accessible countries during the pandemic, there is another, more fundamental reason why Santa Teresa is becoming so popular.
Due to its chill surf mood, tasty eateries, and convenient coworking spaces, Santa Teresa has gained popularity among digital nomads in recent years.
To accommodate the increasing number of digital nomads and expats, the city has expanded to provide a variety of coworking and coliving spaces for the mobile professional.
Despite its rural setting, Santa Teresa is home to a surprising number of hotspots with high-quality Internet access.
With an average speed of 5 mbps in most restaurants, bars, and hotels and occasional cut outs during the rainy season, the internet in this country is not as fast or reliable as it is in some of the more well-known digital nomad cities in Europe.
The good news is that most trendy restaurants in town have quickly adapted to the needs of nomads, and you can eat breakfast or lunch with free WiFi at most of them.
The cafes along Santa Teresa's main dirt road are a wonderful place to get some work done without shelling out the monthly fee associated with a coworking space because they are usually quiet during the day when most people in town travel to the beach.
There are lots of accommodations inland if you cannot take being more than a stone's throw from the water.
Santa Teresa has some of the best places to get work done in the city, including cafes and coworking spaces with lightning-fast Wi-Fi.
There will likely be an increase in the number of coworking spaces in the coming years to accommodate the increasing number of digital nomads in the area, as Costa Rica is one of the few countries to keep its borders open to international travelers and has implemented few restrictions when it comes to social distancing in the past year.
It looks like the pandemic has put Santa Teresa on the map, which could be good news for its future as a center for digital nomads.
Most residents navigate around town on foot or on ATVs because the roads are unpaved and the town's infrastructure hasn't caught up with the town's expansion. This, however, is what sets Santa Teresa apart from other places and has allowed it to maintain its connection to the natural world.
The Santa Teresa craze has had a significant impact on the market. You'll need to plan ahead and reserve your lodgings a few months in advance, and the monthly cost can easily exceed $3,000.
Most digital nomads would agree that the high cost is justified by the welcoming community, reliable surf breaks, and lightning-fast 75 mbps internet.
Tulum, Mexico
Over the past decade or two, Mexico has emerged as a popular location for remote workers. There are a lot of draws for telecommuters to come here. It is laid-back, cheap, and encircled by stunning landscapes and tropical beaches.
Also, being so close to the United States makes it a great place for digital nomads to kick back and save money.
Tulum, a little beach town in Mexico, has recently come to the attention of digital nomads, joining Mexico City and Playa del Carmen. Tulum is on the Yucatán Peninsula, not far from the party towns of Playa del Carmen and Cancun.
Tulum's popularity among both vacationers and "digital nomads" has skyrocketed in the past several years. Not only does it boast some of the best beaches in the country, but it is also a well-preserved Mayan port city.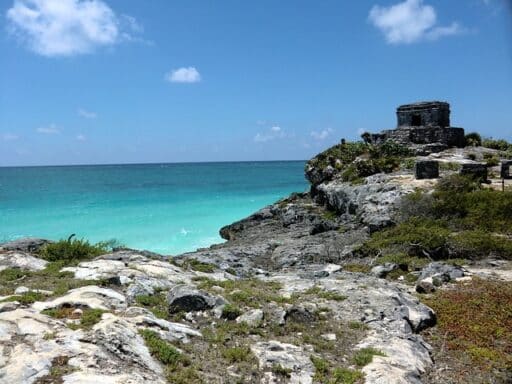 Travelers and nomads interested in health, fitness, and spirituality will find Tulum to be a haven in the year 2021. It is convenient for travelers coming from all throughout Mexico.
The town's relative tranquility makes it an attractive destination for vacationers seeking a more relaxed pace of life in Mexico.
Tulum is a great place for remote workers to find nirvana, what with its tropical climate and laid-back culture. There is an expanding digital nomad community, as well as stunning beaches, fascinating Mayon ruins, hip cafes, and bars.
Living in Tulum has its drawbacks, one of which being less internet than in other places of the world. This is largely owing to the town's setting, as it was literally constructed in the middle of a jungle. As a result, a good wifi connection may be hard to get by at your typical cafe or restaurant.
The greatest places to get work done in Tulum are, therefore, coworking spaces. Thankfully, the city is home to a number of excellent shared office spaces. In addition, the number of stylish cafés that provide reliable internet to the growing number of digital nomads is on the rise.
The city's biggest draws are its tropical beaches and pristine ocean (along with its 25 Mbps internet speed and $1,800 monthly rent).
It's convenient for traveling to other parts of Mexico and the United States. The Mayan ruins are another interesting destination for a digital nomad.
The town has a chill atmosphere, and getting around on a bike is a breeze. There are many innovative shared workspaces and co-living communities, and the restaurants are some of the best in the world.
Austin, Texas
If you are a digital nomad, you should consider making your home in Austin, Texas. The city is known for its relaxed atmosphere and thriving creative community.
Some of the most innovative and successful IT businesses in the world have their headquarters here, so there is always something fresh and exciting to try.
There is a burgeoning nomad community in Austin, and the city itself supports this way of living. Austin has many wonderful restaurants and pubs where you may unwind after a long day of work.
Meeting other remote workers and participating in the neighborhood is encouraged. It is an excellent location for those seeking a more adaptable and satisfying way of life.
Austin's nightlife is bustling and diversified, as befits a youthful, dynamic city. You can have a good time at night (and beyond) in any number of different settings, including clubs, restaurants, taverns, concerts, festivals, or all of the above.
You can get engaged in your neighborhood and meet new people by attending summertime events such as street festivals, art exhibits, outdoor concerts, and massive parties. You want to have fun, have exciting experiences, and grow personally when you are at a place you will be staying for some time.
Austin's thriving art, music, and culture scene attracts many digital nomads. Another explanation could be the internet speed, which is commonly over 100 Mbps. A single digital nomad's monthly expenses in Austin can reach $3.5k, which is reasonable for a major US metropolis.
Bottom line
More and more people in recent years have adopted the nomadic digital worker lifestyle because they value mobility and independence.
Digital nomads, who work remotely and travel on a budget, are able to learn about other cultures, make new friends, and see parts of the world that would have been out of reach in the past.
Cities like Tulum, Rio de Janeiro, and Barcelona are favorites among digital nomads because they provide an attractive mix of low costs of living, a pleasant environment in which to work, and a rich cultural heritage.
The world is your oyster and there is no shortage of intriguing places to discover whether you are an experienced digital nomad or just getting started.
Pained by financial indecision? Want to invest with Adam?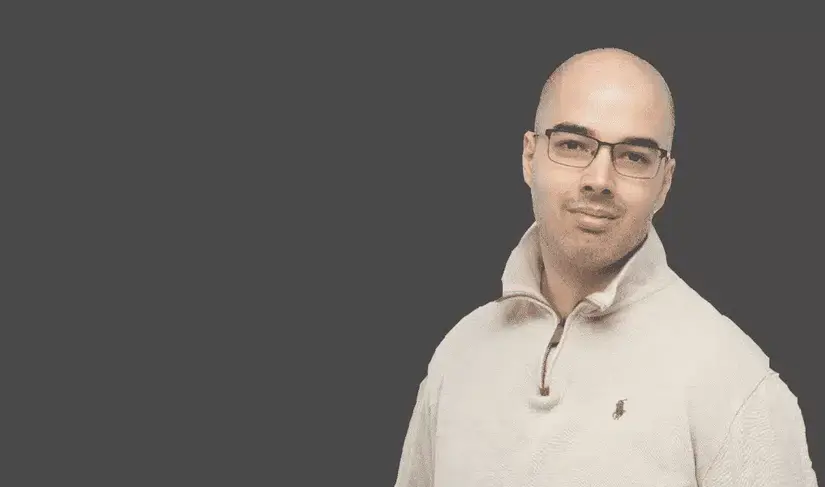 Adam is an internationally recognised author on financial matters, with over 694.5 million answer views on Quora.com, a widely sold book on Amazon, and a contributor on Forbes.