Embark Pensions offer a range of self-invested pensions which have been meticulously designed to meet the varied needs of the company's customers once they reach retirement age.
Clients who are interested in gaining access to conventional and standard investing alternatives may make use of the Option SIPP.
Clients who are looking for specific property knowledge, improved diversification in their investments, and extended investment flexibility might benefit from the Full SIPP, which is a tailored solution.
In the event that a customer experiences a change in their life circumstances, the kind of Self-Invested Personal Pension (SIPP) that they have may be modified to fit their changing investment requirements during the course of their lifetime.
The goal of the online application procedure is to speed up the process of creating a SIPP for the customer.
Because they are acting in the position of an advisor, it is important for them to check and make sure that their company has formulated its Terms of Business before beginning any actions.
If you have any questions or want to invest as an expat or high-net-worth individual, you can email me (advice@adamfayed.com) or use these contact options.
What Is Embark Pensions?
Embark Pensions is the new name for the company that was once known as Hornbuckle Mitchell Group.
The purpose of combining the bulk of their Self-Invested Personal Pension (SIPP) products under a uniform brand that would be branded as "Embark Pensions" was the driving factor behind the decision to adopt this alteration.
This strategic move attempted to simplify operations by bringing together multiple firms within the Embark Group, especially Embark Services Ltd (operating as Hornbuckle) and EBS Pensions Ltd, under a single trade name. More precisely, the move focused on Embark Services Ltd.
Embark Pensions offers customers a diverse range of pension options, such as Small Self-Administered Schemes (SSASs), Self-Invested Personal Pensions (SIPPs), and Family Pension Trusts.
Embark Pensions is a corporation that conducts its operations under the name EBS Pensions Limited.
Embark Group Limited is the sole owner of EBS Pensions Limited, which is a fully owned subsidiary of Embark Group Limited. EBS Pensions Limited is an English business with the Registration Number 998606.
The official headquarters of the corporation can be found on the 5th Floor of 100 Cannon Street in London, United Kingdom, EC4N 6EU.
As shown by the fact that it has a Registration No. 134908, EBS Pensions Limited is a legal company that has been granted permission by the Financial Conduct Authority and is therefore subject to its regulation.
When they decided to launch their business, one of their primary goals was to provide a product for a self-invested personal pension (also known as a SIPP), which would give people who are putting money down for retirement a choice that is both realistic and uncomplicated.
At the present time, the team, which is distinguished by their cordial manner, customized attention, and approachable disposition, successfully satisfies the aforementioned purpose.
The company expresses contentment with their proactive practice and lays a strong focus on the cultivation of long-lasting connections with the advisors who serve as their equivalents.
What Are The Products Of Embark Pensions?
Option SIPP
A personal pension that is available to the public, simple, and economical is provided by the Option SIPP. Putting money up for retirement is a personal decision.
When it comes to managing their retirement funds, customers are given the utmost freedom thanks to the Option SIPP, which was built just for them.
What Are The Advantages Of Option SIPP?
Cost Effective
There are no additional fees or prices that are dependant on the length of time that it takes, and they have not been disclosed. The initial charges, in addition to the rates that will apply in the subsequent years, will be viewable for the consumer on the calculator.
Digital
When you do it online, setting up an option SIPP will take you no more than around 10 minutes at the most. The partners, who make up GB Group, are the ones who are accountable for carrying out all of the necessary checks to avoid money laundering.
Flexible
The Alternative SIPP may be tailored to a customer's unique specifications in order to fulfill that customer's needs, and it also offers the adaptability necessary to satisfy a customer's ever-changing objectives and aspirations.
Security
Embark Group is the name of the overarching parent corporation. In January of 2022, Embark was formally integrated into the Lloyds Banking Group as a wholly owned subsidiary.
Full SIPP
The SIPP that is the most flexible offers its customers a wide variety of choices for the management of their retirement savings and does not place any restrictions on the total amount of assets that may be held at any one time.
In addition to this, having access to a wider variety of investment opportunities, such as particular non-standard investments and commercial property, is one of the benefits of having this.
What Are The Advantages Of Full SIPP?
Team Of Propety Experts
The property team is made up of experienced individuals who are trained in the administration of property purchases using a pension plan as their primary funding source.
Their first priority is to ensure compliance with the HMRC standards and to reduce any possible risks that are linked with these transactions.
The staff of property managers has a lot of experience and is able to handle a broad selection of rental homes and apartments within the enormous portfolio that they have. Please go to the property page for any other information that you may want.
Investment Flexibility
A wide variety of asset classes may be chosen from, and direct access to the funds that they manage can be made available to investors.
This results in more investing flexibility. The SIPP provider strives to preserve its position as the most resilient in the market by using a specialized investment team that is responsible for doing in-depth due diligence on all non-standard investments and reviewing these investments on a regular basis.
Competent Support Staff
Each and every SIPP (Self-Invested Personal Pension) is provided with a competent administrative staff that is given the opportunity to speak with their knowledgeable professionals. In addition to this, they are assisted with a billing system that is automated for advisors.
Safe And Secure
The Embark Group has worked in the subject of pensions for more than forty years, making them an expert in the industry.
In addition to this, they have been given a B grade by AKG Financial, which indicates that they have a strong financial standing.
The SIPP provides advice on the administrative requirements that must be met and the types of assets that are suitable for investment. If the customer chooses an investment that is not one of the usual possibilities, we ask that you get in touch with us.
In the event that the client's investment needs go through some kind of transition, it is feasible for them to convert to the Option SIPP in order to simplify the procedure and make use of the available resources more effectively.
Individuals will always benefit from their expertise and support, regardless of the kind of investment strategy that they choose to pursue.
Investing In Property Via Pension Scheme
Injecting funds into a company via the use of a pension plan may be a tax-efficient method for people to do so, as can the purchase of commercial property through such a plan, which can give a consistent revenue stream in the form of rent.
It is also conceivable for the pension to borrow up to fifty percent of the scheme's total net worth in order to help with the acquisition; however, this option is only available if the rent is adequate to support the loan repayments.
Those who are thinking about using their pension funds to buy real estate should take the following into consideration:
Independent Valuation
An independent assessment is necessary before making a purchase of a property that might be considered a suitable investment. This value has to be supplied by a RICS Surveyor and must be directed at the Trustees.
Borrowing
It is possible for people to borrow up to fifty percent of the assets that are already held inside the pension system without incurring any penalties.
They are able to borrow from the majority of high street lenders; but, before they can take out a loan, all of the paperwork associated with borrowing must first be agreed upon.
Insurance
It is strongly recommended that they get enough insurance coverage via their Block Policy; this coverage must include owners' liability insurance with a minimum coverage of five million pounds.
Any new property instructions received after the 31st of August 2022 must comply with their Block Policy's mandated insurance requirements in order to avoid penalties.
Rental payments
Rent is required to be paid in full when it is due, and the amount of rent is subject to evaluation on a regular basis.
Solicitors
Any new property instructions must first choose a member of their panel of lawyers as the legal representative for the transaction. The information you need to contact one of their panelled lawyers may be found on this page.
Administration Of Real Estate And Properties
They are not involved in the administration of properties in any way. It is the obligation of the pension members to put adequate property management arrangements in place; if they fail to do so, the burden for property management will rest on the pension members themselves.
Beginning on the 31st of August 2022, all newly received property instructions will be obliged to have a qualified professional property manager appointed.
They have an agreement with Lambert Smith Hampton, which enables them to supply these services; for more information, you may get in touch with them at this number: 01204 803 500.
How Does It Work?
Putting money into commercial real estate may be fraught with peril and calls for a big commitment of time, both of which are essential components of the endeavor.
The major goal of each transaction is to maximize efficiency and effectiveness by taking complete control of the whole process, from its beginning to its end, and managing all key stakeholders, so relieving them of any duties that are linked with the transaction.
This may be accomplished by assuming full management of the process from its beginning to its end.
The company only enters into partnerships with the panel lawyers who are mentioned on its roster.
These attorneys all have substantial expertise in the nuances of pension transactions and are familiar with the standards that are followed by both the company and HMRC.
The use of pre-established reports and lease contracts, in conjunction with the design of a structured fee schedule that is adapted to different kinds of transactions, has made it possible to streamline the conveyancing process.
This has been made possible by the application of these two factors.
The investigators are going to look at each recommendation in great detail to see whether or not it complies with the rules of pensions.
In addition, they will investigate whether or not it is possible to put these recommendations into effect in order to forestall the incurrence of excessive costs in the event that a transaction is unable to be carried out successfully.
In addition, the company has access to a group of knowledgeable employees who are experts in value-added tax (VAT) and who will carefully manage any and all VAT registrations and VAT reports that may be necessary.
Pained by financial indecision? Want to invest with Adam?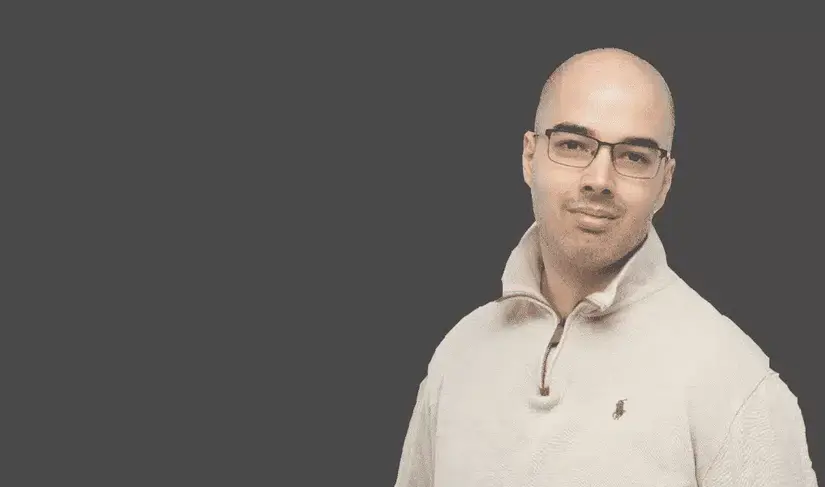 Adam is an internationally recognised author on financial matters, with over 669.2 million answer views on Quora.com, a widely sold book on Amazon, and a contributor on Forbes.