Compared to smaller cities in the developing world, the expense of living in a big global city is higher, but the benefits more than justify the price.
A global city may be the best choice for an expat or a wealthy individual in search of a challenging, but lucrative work environment or abundant business and investment opportunities.
The importance of global cities in today's world is crucial. They are centers of commerce and cultural exchange, drawing top talent from all over the world.
Economic growth is spurred by agglomeration effects, which are fueled by global cities as hubs of innovation, entrepreneurship, and human capital development.
There are numerous similarities between the world's major metropolitan areas; for example, they all have cutting-edge modes of transportation; they are environmentally friendly; they provide equal access to opportunities; and they have very high standards of living.
In this article, we will examine the distinguishing features of new and emerging global cities that are becoming more competitive and analyze why they are worth watching.
If you want to invest as an expat or high-net-worth individual, which is what I specialize in, you can email me (advice@adamfayed.com) or use WhatsApp (+44-7393-450-837).
What makes a global city competitive?
Growth and prosperity are mostly fueled by global cities around the world.
The free movement of people, goods, and ideas across international borders is a major factor in the success of global cities. They are vital to the success of their countries because they are responsible for the bulk of economic activity there.
Small businesses and creative thinking flourish most in major metropolitan areas. If you want to build a city that can compete on a global scale, you need to foster an environment that promotes creativity and risk-taking among its residents.
Cities on a global scale are ideal for this because of the abundance of opportunities they present for startups.
Global cities also have easy access to international talent. Because of this, they are an excellent place to start a business if you need to hire people who can contribute to your company's rapid growth and international expansion.
Furthermore, they have established infrastructure that allows business owners from other countries to visit frequently without a lot of hassle, and if they decide to relocate permanently, there is likely already an established community waiting for them!
Finally, many global cities have preexisting funding sources, whether in the form of government grants or private investors looking to put their money to good use.
Cities around the world foster the growth of their residents' human capital.
Learning opportunities abound in the world's major cities. They have the best chances of advancing their careers, making valuable connections, and gaining entry to relevant educational and training opportunities.
Human capital development occurs in global cities because of their role as drivers of economic progress at home and abroad.
There is no better location to learn new things, make new connections, and further your career than in a city that is at the forefront of international trade and commerce.
The agglomeration effects of the world's major cities are a key factor in economic expansion.
The usefulness of clustering has been repeatedly demonstrated. If you want to create a living in the field of invention and creativity, you should surround yourself with others who share your goals.
A critical mass of creative people working together in close proximity generates economic growth through agglomeration effects, making global cities attractive to talent, firms, and investment.
Ideas do not just happen; they require human connection and exchange to develop or even exist, which is why density is so crucial.
In large urban centers like New York City, London, or Hong Kong, individuals from many walks of life and cultures may interact face to face, fostering a fertile environment for the exchange of ideas.
There are many similarities across the world's major metropolitan areas. The development of human capital and the creation of new businesses are the primary drivers of economic growth thanks to the agglomeration effects created by these areas.
Investment is drawn to global cities because they serve as hubs for the recruitment and retention of top talent from all over the world and as meeting places for professionals from all walks of life.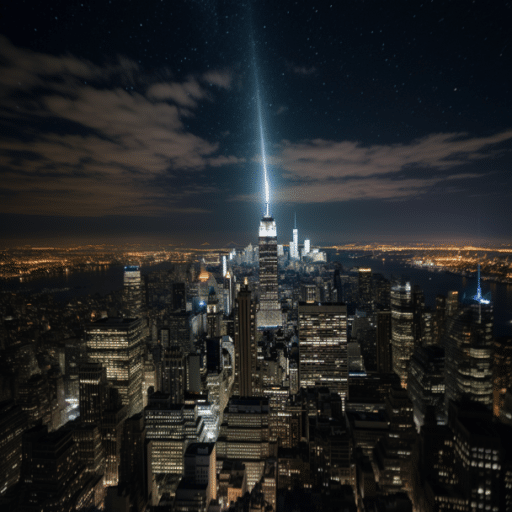 In a nutshell, global cities have risen to prominence because they provide all the ingredients for creating value on a worldwide scale, making them appealing to businesses on the lookout for growth and to individuals seeking chances in other markets.
A global city is one that plays a significant role in global events and serves as a cultural and economic hub for the entire planet.
These urban hubs have served as cultural and political centers for their respective regions for millennia in addition to their economic significance.
Cities with a global impact play a pivotal role in the flow of data, goods, people, and money around the globe.
Companies with a global presence or a significant number of employees often establish their global headquarters in these locations. They also serve as popular vacation spots.
A city needs these three distinguishing features in order to compete on a global scale:
Economic competitiveness
The economic competitiveness of a city is measured by its capacity to produce abundant economic growth and success. Economic success in a global metropolis should be stable and strong.
To expand its economy, a city must be able to entice and keep firms there. Tax breaks and streamlined rules for startups are two ways to encourage economic growth.
To fully take advantage of these regulations, it is necessary to have a highly educated and skilled workforce. When businesses decide to set up shop or expand in your region, it benefits everyone.
Gainful employment is critical. The attractiveness of a city on a worldwide scale is influenced by its employment rate and wage and salary levels relative to the rest of the country and to other cities.
Cities throughout the world benefit economically from the rate of innovation taking place there in comparison to the rest of the world.
Cultural competitiveness
A global city should be culturally appealing, with a diverse population and economy that draws people from all backgrounds. For people to feel safe in these places, good administration is also essential.
Diversity in cultural backgrounds contributes to a flourishing economy. Investment, commerce, creativity, and productivity can all benefit from a more culturally diverse economy.
You need cultural attractions that make people from all over the world want to visit your city or perhaps relocate there permanently, in addition to the businesses and career possibilities you may find there.
High-quality social development activities complement cultural institutions like museums, theaters, concerts, festivals, sports events, parks, and gardens.
Environmental and sustainability competitiveness
To ensure that future generations can reap the benefits of current prosperity, a global metropolis must prioritize not only economic growth but also long-term environmental sustainability.
A global metropolis should provide its residents with ample employment and educational possibilities, as well as meet their medical, sanitary, and other basic necessities.
A city's ability to offer its residents sustainable mobility options is a key component in its ability to compete on a global scale.
To move around in a city freely without having a harmful effect on the environment or on other people is to have sustainable mobility. This encompasses amenities such as public transportation, bicycle lanes, and pedestrian-friendly communities.
Reduced traffic congestion, lower greenhouse gas emissions (which contribute to climate change), more residents engaging in physical activity (which can lead to healthier lifestyles), and safer roads for all users, including pedestrians and cyclists, are all benefits of a sustainable transportation system.
To remain globally competitive, global cities also need to meet other needs, such as responding swiftly to climate change, rising prices, and geopolitical war.
What are the different types of global cities?
There is a growing expectation that global cities around the world will serve as catalysts for change in these areas.
Research by Metropolitan Policy Program at the Brookings Institution describes seven categories of global cities, giving a useful lens through which to examine a changing global economy, and demonstrates how the world's major metropolitan centers concentrate the drivers of global success.
The traditional concept of a global city has been thrown into disarray as communities and economies across the globe have urbanized. New York, London, and Tokyo are not the only major financial centers that contribute to the global economy.
Members of today's huge and intricate network of cities contribute uniquely to global prosperity and opportunity by taking part in international movements of commodities, services, people, capital, and ideas.
It is more crucial than ever to study and improve cities' contributions to economic growth and prosperity.
The seven categories that the world's main urban economies fall into shed light on their respective competitive strengths on the global stage.
The Brookings Institution report introduces a typology that classifies global cities and evaluates the opportunities and challenges they face in driving the next wave of global economic growth.
The report, "Redefining global cities: The seven types of global metro economies," by Brookings Fellow Joseph Parilla and former Brookings Research Analyst and Associate Fellow Jesus Leal Trujillo uses a first-of-its-kind database of dozens of indicators to examine the economic characteristics, industrial structure, and key competitiveness factors of global cities.
These factors include tradable clusters, innovation, talent, and infrastructure connectivity. Their research is centered on the 123 largest metropolitan economies worldwide, which produce one-third of the world's GDP despite being home to only 13% of the world's population.
There are seven distinct types of global cities.
This report reimagines global cities in light of these tendencies and difficulties. It presents a novel typology that draws on a first-of-its-kind database of dozens of variables that have been standardized across the world's 123 major metro economies to investigate the economic traits, industry composition, and critical competitiveness elements that truly constitute a global city.
As the typology shows, there is more than one way to define a global city. When the world's top metro economies are grouped into seven separate clusters, their relative competitive situations become clearer, as do the peers to which they might go for shared solutions and investments to boost economic growth.
The research used a battery of statistical methods to compare and contrast 35 stock variables that characterize metropolitan economies in terms of their economic characteristics, industrial structure, and important competitiveness determinants in order to establish the typology.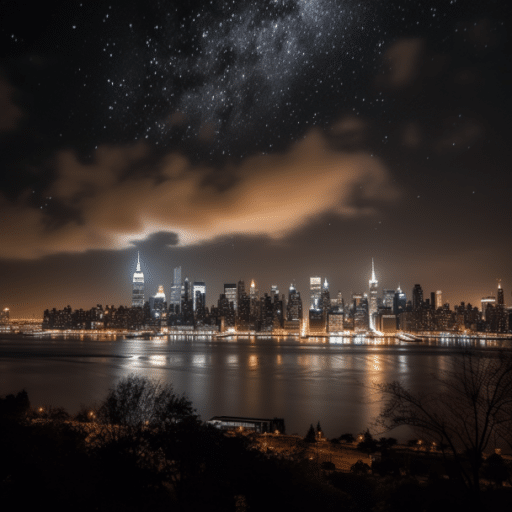 Exportable industries are a major source of economic growth and global competitiveness. These sectors are often led by internationally active companies, which can have positive effects on domestic economies.
The research quantified tradable sectors by analyzing the productivity differential (as measured by output per worker) between a metro area's traded sector and that sector nationally, as well as statistics on greenfield FDI, which is intrinsically linked with traded industrial clusters.
The ability of an area to innovate affects its capability to create and launch commercial applications, launch new enterprises, and keep its industrial base competitive in the face of disruptive technology change.
The research evaluates innovation based on research universities' scientific influence, patenting activity, and venture capital funding.
Human capital, the sum total of a country's pool of knowledge, skills, expertise, and capacities, is essential to boosting productivity, increasing incomes, and driving economic progress. The percentage of the population having a college degree is one indicator of talent.
Physical and digital access to global markets are essential for businesses to take advantage of the economies of scale afforded by global value chains, underscoring the importance of infrastructure connectivity for a region's competitiveness.
Download speeds and the number of passengers flying on a given day are two indicators of how well connected a city's infrastructure is.
Global Giants
Cities like New York and Los Angeles in the United States, Tokyo and Osaka-Kobe in Japan, Paris in France, and London in the United Kingdom are all considered Global Giants. These megalopolises are important centers for international trade, commerce, and the movement of people and resources.
Asian Anchors
Beijing, Hong Kong, Seoul-Incheon, Shanghai, and Singapore, along with a sixth major emerging market metropolis, Moscow, make up the Asian Anchors. Even though they don't have the same level of wealth as Global Giants, Asian Anchors serve a crucial leadership role in the dynamic Asian economy by luring foreign direct investment (FDI) with their well-connected infrastructure and highly skilled labor pools.
Emerging Gateways
There are 28 major cities across Africa (such as Johannesburg), Asia (such as Mumbai), Latin America (such as So Paulo), and the Middle East (such as Istanbul) that serve as transportation and business hubs for their respective regions. These cities have evolved steadily to become middle-income, but they still trail behind their worldwide counterparts in several important areas of competitiveness.
Factory China
Twenty-two of China's secondary and tertiary cities rely heavily on export manufacturing to fuel the country's economic growth and international influence.
Since the turn of the millennium, Factory China's metropolitan area has expanded at a faster rate than any other. However, they must now invest in human capital enhancement in order to effect a shift to a more diversified, services-oriented industrial structure.
Knowledge Capitals
The Knowledge Capitals are 19 major metropolitan areas in the United States (including Boston, Dallas, San Jose, Seattle, etc.) and Europe (including Amsterdam and Zurich) that are home to both highly skilled workers and top-tier academic institutions.
These areas under the greatest pressure to innovate in order to maintain economic growth since they are at the cutting edge of global development.
American Middleweights
Cities like Indianapolis, Miami, and St. Louis are just a few examples of the 16 mid-sized U.S. metro regions that make up the American Middleweights.
However, low productivity and foreign direct investment levels in the traded sector suggest they will need to further realign their existing assets to boost traded sector competitiveness.
International Middleweights
Australia's Melbourne and Sydney, Canada's Montreal and Toronto, and Europe's major German metros make up the International Middleweights, a group of 26 mid-sized cities that are globally connected by people and investment flows but whose growth has slowed since the financial crisis.
They, like their middleweight American counterparts, are trying to carve out a place for themselves in the world economy after the recession, with various degrees of success.
What emerging global cities should you watch out for in 2023?
Multinational professional services and consulting firm Kearney released their Readiness for the Storm: the 2022 Global Cities Report alongside an outlook for the future.
The worldwide problems that are disrupting international flows of cash, people, and ideas are particularly harmful to "global cities," which the company notes that large metropolitan centers are distinctively international in their connectedness and character.
However, they are also essential to any hopes of reviving the economy. The vitality of our cities is a key indicator of our collective future success, and not just for those of us who live in urban areas.
The Global Cities Outlook (GCO) is Section 2 of the Global Cities Report.
If the Global Cities Index attempts to put a number on how global various cities are, then the GCO attempts to gauge the extent to which these same cities are taking steps to maintain or improve their standing as global powerhouses going forward.
It is a method for predicting which metropolitan areas are most likely to take on prominent roles in the years ahead.
In some ways, the GCI and the GCO are equivalent. It goes to reason that predictions of future metropolitan preeminence should place a premium on the world's most vibrant and desirable cities, which are tremendous magnets of talent and activity.
Simply said, London, Paris, and New York are magnets for the most driven and creative minds from all over the world. They have been doing this for ages, and they probably will not stop now.
The goal of the GCO is to shine a light on not just the current top cities, but also those that have the potential to overtake them. Again this year, Kearney monitored progress in four areas that contribute to a city's potential: residents' happiness, the economy, innovation, and leadership.
These standards aim to suggest the kinds of changes and trends that will characterize the cities of the future. Their other purpose is to provide insight that can be used to make short-term public and private investment decisions in major urban areas.
The GCO has already identified key new aspects contributing to urban success. When the research examined the underlying characteristics of cities with thriving start-up cultures, it found that they all excelled in two areas: individual happiness and civic engagement.
Many of the same top names appear on the GCO list as appear on the GCI list, but there is a greater degree of fluctuation on the GCO list over time. Over the past five years, the GCO's top 30 cities have shown remarkable growth and development.
Despite a significant drop in its governance ranking, London maintains its top spot for a fourth year running. Improvements in both subjective well-being and creative output contributed.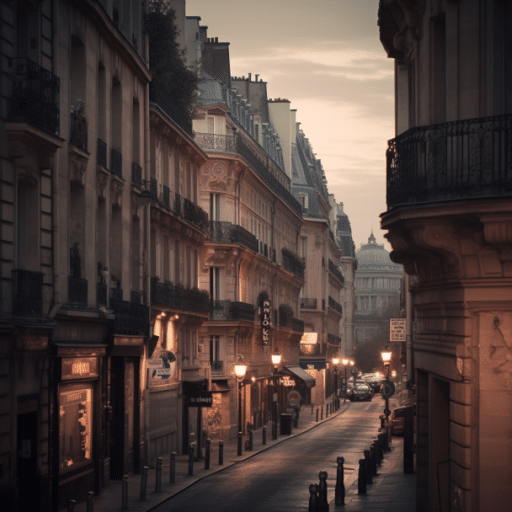 For the second year in a row, Paris comes in at number two. The French capital moved up the happiness index by 14 places.
As a result of its rise in the innovation category, Luxembourg climbed from 11th to third place.
Despite a great showing and a climb of 30 places in the innovation dimension, Munich fell one spot from the previous year.
The city of Stockholm jumped from number 44 to number 17 in terms of residents' subjective well-being. This compensated for deterioration in economic and governmental conditions.
New York and Copenhagen have both made significant gains in rank since 2021, propelling them into the GCO top 10 in the latter half of the list.
New York climbed 11 spots, from No. 18 to No. 6; Copenhagen jumped 13 spots, from No. 21 to No. 8. In contrast, two Asian megacities fell precipitously out of the top 10: Singapore dropped ten spots, from tenth to twentieth, while Tokyo fell even farther, from seventh to twenty-fifth.
Over the past year, 51 cities, or nearly a third of the total, have improved their position in the rankings by more than six positions.
China is home to 17 of them. Hangzhou rose from position 60 to number 40, a 24-place improvement. In the next five years, the city will play a crucial role in China's national policy to strengthen its manufacturing sector and transition toward a technology-driven economic model, thanks to its large talent pool and robust manufacturing base. Another industrial and commercial powerhouse, Shenyang, saw a similar increase, jumping up 24 positions to 56th.
Similar to the top five spots, which were all held by European cities, other European cities also saw significant growth.
With 18 and 10 places gained, respectively, Oslo and Barcelona are now among the top 30. The city of Berlin jumped 10 positions. Helsinki rose 26 places, from number 43 to number 17.
Considering the current state of international affairs, it is surprising that some European cities rank so highly on both the Outlook and the Index. However, this can be explained by a lag in data, and next year we expect to see a great deal more variety in the positions held by European cities.
Finally, several cities in North America also experienced significant growth. Both San Francisco and Minneapolis saw increases of 12. Monterrey's 35-place improvement on the GCO ranks as the largest of any city.
Future projections: Bracing for economic turmoil
Kearney also examined the prospective conditions under which metropolitan leaders will be working over the next 12-18 months, while the GCI and GCO illustrate the existing and potential future performance of global cities.
At the outset of this report, it was noted that city administrators face a particularly complex and difficult economic environment.
As entrepreneurs and artists begin to think about relocating outside of the largest and most expensive urban centers, they will need to come up with novel and effective solutions to issues like economic upheaval, uncertain access to human capital, and the possible erosion of innovative edge.
While the world's great cities are incredibly diverse and unique from one another, they all share a set of policy imperatives that must be met if they are to maintain and improve their status as global cities and, more importantly, the lives of their residents.
Competition among cities to attract people and firms has taken on new, complicated dynamics, many of which are still unfolding in the context of a changed, post-pandemic connection between worker and employer.
Leaders in cities face a difficult challenge, and their actions will have far-reaching consequences for how their citizens fare in the next economic storm. Making wise choices is more crucial than ever in these times of turbulence and uncertainty.
Over the past two years, it was seen how even well-intentioned policies can have unintended negative consequences. Putting too much emphasis on finding a quick fix can lead to longer-term problems or even brand-new ones.
In their efforts to guide city institutions and protect citizens, officials can avoid putting short-term economic concerns ahead of long-term, even existential ones, such as those related to climate change.
This time of potential catastrophe may be transformed into one of resilience, reinvestment, and regrowth if advocates work toward integrated and intersectional solutions.
Pained by financial indecision? Want to invest with Adam?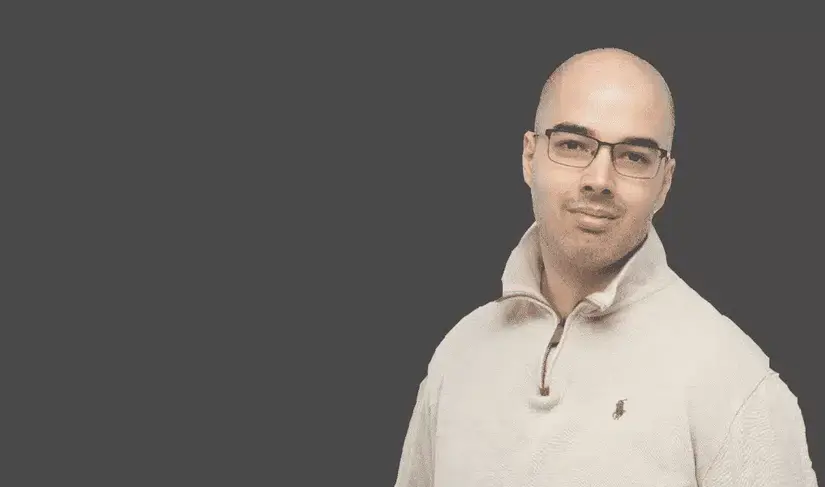 Adam is an internationally recognised author on financial matters, with over 622.7 million answer views on Quora.com, a widely sold book on Amazon, and a contributor on Forbes.