Emirates NBD Private Bank, a product of the 2007 merger between Emirates Bank International and National Bank of Dubai, stands today as a beacon of excellence in the UAE banking sector. The two parent banks have brought their long-standing history and experience to the table, resulting in a banking institution that exudes stability, flexibility, and innovation. Emirates NBD Private Bank takes pride in its range of unique and tailored solutions to meet the varying needs of both domestic and expatriate clientele.
If you have any questions or want to invest as an expat or high-net-worth individual, you can email me (advice@adamfayed.com) or use these contact options.
An Overview of the Bank's Key Offerings
Emirates NBD Private Bank, over the years, has established itself as a one-stop solution for various financial needs. It offers a plethora of services including personal banking, corporate banking, private banking, and investment banking. It provides a wide range of deposit accounts, loans, and financial planning services, which cater to diverse customer needs. A noteworthy mention is the bank's award-winning digital platform that brings secure, efficient, and seamless banking to your fingertips, a feature that is highly appreciated by the expat community.
The Expatriate Experience: Challenges and Expectations
Understanding the Unique Financial Needs of Expatriates
Expatriates face a distinct set of financial needs and challenges. For starters, they require a banking partner that understands international transactions, tax compliance in multiple countries, and provides foreign currency accounts. Emirates NBD Private Bank has proven itself as a trusted partner in this regard. The bank offers a variety of foreign currency accounts, and its international branches ensure seamless and swift overseas transactions. In addition, it has on-board experts who can assist with the complex tax obligations that expats often encounter.
Key Challenges Faced by Expats When Managing Their Finances Abroad
When it comes to managing finances in a foreign country, expats often grapple with multiple issues. Currency fluctuations, navigating a different banking system, and language barriers can be significant challenges. Moreover, without a deep understanding of the local financial laws and tax systems, they may face legal complications.
Emirates NBD Private Bank recognizes these challenges and has systems in place to mitigate them. The bank provides multi-lingual customer service, ensuring that language barriers do not impede a smooth banking experience. The bank's expat-friendly services, coupled with the experts' personalized advice on financial and tax matters, equip expats to navigate the financial landscape with confidence and ease.
Emirates NBD Private Bank's commitment to meet and exceed expats' expectations sets it apart in the banking sector, making it a worthy choice for expatriates looking for a reliable and comprehensive financial solution.
Review of Emirates NBD Private Bank's Offerings for Expats
When considering the banking needs of expats, the Emirates NBD Private Bank stands out due to its comprehensive range of offerings.
Overview of Emirates NBD's Banking Solutions for Expats
Emirates NBD Private Bank addresses the complex and unique banking needs of expatriates through a variety of solutions tailored to their requirements. They understand that as an expat, you need more than just basic banking services, and they aim to provide just that.
Types of Accounts Available for Expatriates
Emirates NBD Private Bank offers a range of accounts suitable for the diverse needs of expatriates. They provide both savings and current accounts in various currencies, including AED, USD, and GBP, to name a few. This makes it easier for expats to manage their finances without worrying about exchange rates. Additionally, they offer multi-currency accounts, which prove to be an asset for expats with international financial commitments.
For expats seeking to invest, Emirates NBD Private Bank offers investment portfolio accounts. These accounts are designed to meet various risk profiles and investment objectives, providing access to global markets.
Banking Services Tailored to Expatriates' Needs
Beyond basic account management, Emirates NBD Private Bank also offers an array of services specifically tailored to expats. They provide international money transfers, which enable expats to send money abroad effortlessly and securely.
Their tailored loan services, such as home loans and personal loans, consider the unique requirements of expats, making it easier for them to establish and maintain a comfortable lifestyle in the UAE.
In addition, Emirates NBD Private Bank also offers tailored financial advisory services, helping expats to plan and manage their finances efficiently.
Digital Banking Experience at Emirates NBD for Expatriates
In this digital era, Emirates NBD Private Bank doesn't lag behind. They understand that expats need a seamless, intuitive, and reliable digital banking experience.
Digital Banking Platform Features
Emirates NBD Private Bank provides a robust and user-friendly digital platform. Their online banking system allows expats to manage their accounts, transfer money internationally, pay bills, and much more at their convenience.
Their mobile banking app, available on both iOS and Android, provides a seamless banking experience on-the-go. It features biometric login, cardless cash withdrawal, and even a feature to instantly block or unblock cards, offering peace of mind to its users.
Customer Support Experience in a Digital Banking Context
Emirates NBD Private Bank has a reputation for providing excellent customer service. Their support is available round-the-clock, and they have a dedicated team to assist expats.
For digital banking inquiries or issues, expats can connect with the customer support team via email, phone, or live chat. They also offer a 'Help and Support' section on their digital platforms, which covers frequently asked questions and guides, making the customer experience smooth and hassle-free.
Financial Products and Investment Opportunities for Expats
Expatriates often face unique financial challenges when living and working abroad, especially when it comes to accessing and managing their finances. However, Emirates NBD Private Bank has made considerable efforts to offer a wide array of financial products and investment opportunities tailored specifically for expats.
Overview of financial products offered by Emirates NBD Private Bank to expats
Emirates NBD Private Bank provides a suite of products and services designed to meet the distinct needs of its expatriate clientele. Their offerings span from flexible banking accounts and credit facilities to robust investment platforms.
Details about different savings and investment products
Firstly, Emirates NBD Private Bank offers various savings accounts that allow expats to save in multiple currencies, providing the flexibility needed for international transactions and financial planning.
In addition to regular savings accounts, the bank also offers a range of investment products. These include mutual funds, bonds, equities, and even tailored investment portfolios managed by their experienced team. They offer a diverse set of investment options to cater to the risk tolerance and financial objectives of each individual expat.
Rates, terms, and conditions applicable for expats
The terms, conditions, and rates applicable to expatriates at Emirates NBD Private Bank are competitive compared to other financial institutions in the region. While the specifics may vary based on the product or service in question, the bank generally offers attractive interest rates on savings and deposit accounts. As for investment products, the bank is transparent about their fees, providing clear information on management costs, transaction fees, and other potential charges.
Review of Emirates NBD's investment advisory services for expats
Emirates NBD Private Bank provides a comprehensive investment advisory service for its expatriate customers. The bank's advisors work closely with each client to understand their financial goals, risk tolerance, and investment horizon. The team then uses this information to design and manage a personalized investment portfolio. This service can be invaluable for expats who need help navigating the complexities of investing in a new country.
Compliance and Regulatory Aspects for Expats
Understanding banking regulations in a new country can be a daunting task for many expatriates. However, with Emirates NBD Private Bank, expats can rest assured that they're dealing with a financial institution that is fully compliant with UAE banking regulations.
Understanding the UAE banking regulations for expatriates
The UAE has a robust and complex financial regulatory framework to protect consumers, including expats. This includes rules related to account setup, fund transfers, loans, and investment products. Expats must also adhere to regulations concerning anti-money laundering (AML) and counter-terrorist financing (CTF) controls. Understanding these regulations is critical for expatriates who want to maintain compliance with UAE banking laws.
Emirates NBD's adherence to these regulations
Emirates NBD Private Bank ensures complete adherence to all relevant UAE banking regulations, offering a secure and trustworthy banking environment for its expat clients. The bank has a strong compliance culture, with stringent internal controls and auditing procedures in place to detect and prevent any violations. By banking with Emirates NBD Private Bank, expatriates can enjoy peace of mind knowing that they are in line with all local banking laws and regulations.
Comparison with Other Banks in the UAE
When it comes to managing your finances in a foreign land, it's crucial to pick the right partner. So, let's compare Emirates NBD Private Bank with other prominent UAE banks to give you a clearer picture.
Comparative Analysis of Emirates NBD Private Bank with Other UAE Banks
Comparisons in Terms of Services, Fees, and Customer Experience
Emirates NBD Private Bank holds a distinctive position in the UAE banking sector. Compared to its competitors, it offers a comprehensive range of services including savings accounts, current accounts, credit cards, loans, and insurance services. The bank stands out for its strong digital banking platform, which is both user-friendly and feature-rich, simplifying banking for expats.
While the fees associated with various services are competitive, some banks might offer lower charges for specific services. However, considering the holistic financial service experience, Emirates NBD Private Bank provides good value for your money.
The customer experience at Emirates NBD Private Bank is another area where the bank shines. It has a strong reputation for maintaining high service standards and providing personalized care, ensuring expats feel well-supported far from home.
Competitive Advantages and Disadvantages of Emirates NBD Private Bank
The digital banking experience and customer service are key competitive advantages of Emirates NBD Private Bank. The bank's deep understanding of the expatriate segment also translates into a tailor-made banking experience for this group.
However, the bank also has a few disadvantages. The charges for certain services could be lower, and the product portfolio could be more diverse compared to some other banks in the region. Still, the overall high-quality service delivery makes Emirates NBD Private Bank a top choice for many expats.
Is Emirates NBD Private Bank Right for You as an Expat?
Deciding on a banking partner in a new country can be a daunting task. To aid your decision-making process, let's delve into some critical aspects you should contemplate when evaluating whether Emirates NBD Private Bank is the right choice for you as an expat.
Weighing the Pros and Cons
When you look at the benefits, Emirates NBD Private Bank offers a well-rounded banking experience for expats. Excellent digital banking, customer service, and a deep understanding of the expat's financial needs are strong reasons to consider this bank.
On the other hand, costs for some services might be higher compared to other banks. This is an area you should consider, based on your personal banking requirements.
Personalized Advice for Different Types of Expats
If you're a digital-savvy expat looking for a convenient and seamless banking experience, Emirates NBD Private Bank could be a great fit for you. Expats who value personalized service will also appreciate the bank's approach.
However, if you're highly cost-sensitive, you may want to compare the charges for the specific services you need with other banks before making a decision.
Tailoring Your Financial Requirements
The financial landscape can drastically differ for each expat based on their unique income brackets, spending habits, and long-term financial aspirations. Thus, prior to setting your sights on Emirates NBD Private Bank, it is imperative to clearly delineate your personal financial requirements.
Are you looking for convenient global money transfers? Is the prospect of diverse investment opportunities a priority for you? Or perhaps you value an efficient digital platform over all else? By comprehensively understanding your financial priorities, you can evaluate if Emirates NBD Private Bank aligns seamlessly with your individual needs.
Evaluating the Bank's Customer Support System
Navigating financial scenarios in a foreign country can sometimes prove to be challenging for expats. This is where the role of an efficient customer support system comes to the fore. Emirates NBD Private Bank is known for its stellar customer service, providing knowledgeable advisors who comprehend the unique challenges expats might face.
The bank ensures timely resolutions and offers support for a myriad of banking issues, ensuring a seamless and hassle-free banking experience. Therefore, when considering a banking partner, it's crucial to assess the customer service experience Emirates NBD Private Bank offers.
Recognizing the Significance of Digital Banking
Emirates NBD Private Bank prides itself on its robust digital banking services. If you are inclined towards conducting your financial transactions online, then this becomes a significant factor in your decision-making process.
The bank provides an array of digital services, from online account opening and digital transactions to paying bills online, making financial management a breeze, no matter where you are in the world. When contemplating your banking options, it is crucial to factor in the quality and ease of digital banking services provided by Emirates NBD Private Bank.
Final Thoughts on Emirates NBD Private Bank's Services for Expats
Emirates NBD Private Bank certainly stands tall among its peers in the UAE. Its commitment to providing a superior banking experience specifically tailored to expats' needs sets it apart. While there are areas where it could potentially improve, the overall package makes it a compelling choice for any expat seeking a reliable and supportive banking partner in the UAE.
Pained by financial indecision? Want to invest with Adam?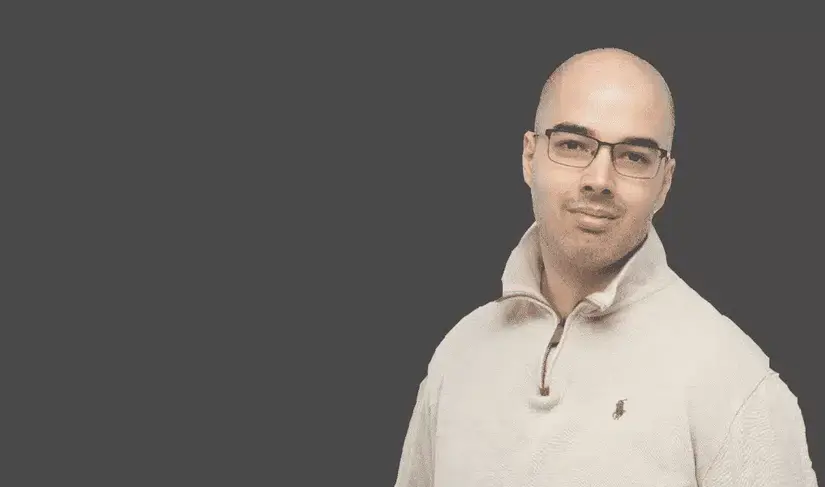 Adam is an internationally recognised author on financial matters, with over 666.9 million answer views on Quora.com, a widely sold book on Amazon, and a contributor on Forbes.