In this article, we will get to know Energise Africa and assess the pros and cons of investing through the platform.
If you have been proposed this option and want a second opinion, you can email me (advice@adamfayed.com) or contact me here.
Who is Energise Africa?
Energise Africa is a crowdfunding platform that enables individuals to invest in and support the growth of clean energy in Africa. It is a joint initiative of two UK-based organizations, Ethex and Lendahand, that officially rolled out in 2017.
In essence, the business or project is borrowing money from multiple investors instead of going through traditional lending channels such as banks or other financial institutions.
Energise Africa works with carefully selected and vetted clean energy companies operating in sub-Saharan Africa, who are seeking funding to scale up their operations and provide affordable and sustainable energy solutions to rural and low-income communities.
Energise Africa primarily offers investment opportunities through debt security crowdfunding, specifically bonds. The bonds typically have fixed interest rates and maturities, with investors receiving regular interest payments until the bond reaches maturity and the principal is repaid.
Qualified investors can invest in the bonds issued by the clean energy firms starting as low as 50 pounds. Through these investments, individuals can earn a financial return while also helping to tackle climate change, reduce poverty, and improve access to energy in Africa.
To date, Energise Africa raised over 28 million pounds of investments and more than 14 million pounds have been repaid to investors.
Energise Africa is a trading name of Lendahand Ethex Ltd.
Energise Africa Investments
At present, the firm does not have any investment opportunities. The investment options featured on its platform were closed and fully funded. They offered interests of up to 7%.
Despite not having open investment opportunities, it's still good to know pertinent details for when offerings become available. They usually become fully subscribed fast. You can submit your email on the platform's investments page to get alerts as soon as an offer goes live.
Who can invest?
UK residents who are interested in investing may fall into one of the following categories: restricted investor, self-certified sophisticated investor, or high net worth individual.
Restricted Investors agree to invest no more than 10% of their net assets in investments that are not easily sold, such as those in unlisted companies. Self-Certified Sophisticated Investors have made more than one investment in an unlisted company within the past two years, demonstrating a level of experience and knowledge in this type of investment.
High Net Worth Individuals have an income of over 100,000 pounds or net assets exceeding 250,000 pounds. These individuals are considered to have the financial means and knowledge to make informed investment decisions.
Residents of Austria, Belgium, France, Germany, Ireland, and the Netherlands have the same investment opportunities available to them as UK residents.
While individuals residing outside of the UK can also register with Energise Africa, it is important to note that some countries may have restrictions on their citizens investing overseas. In these cases, you may need to obtain consent or pay local taxes before placing an order to invest. It is important for you to understand any restrictions or requirements in their country of residence before investing.
Energise Africa specifies that residents or citizens of Canada and the US are not eligible to invest in the investment opportunities listed on the platform. Additionally, US nationals who reside outside of the US cannot invest due to FATCA reporting obligations.
Investment opportunities available on the Energise Africa platform are exclusively offered to registered members who have certified their eligibility to invest. These opportunities are not open to the public in any jurisdiction.
Are there investment fees?
Making investments on the platform does not incur any charges or fees for the investors.
How does my return on investment look like?
Energise Africa advertises target returns of up to 6% for investments made on their platform. However, investors must understand that investing in bonds issued by companies listed on the platform carries risks, and the possibility of returns is not guaranteed. If the business that an investor has invested in fails, there is a high risk of losing their money.
It is important to note that advertised rates of return are not guaranteed, and investing in these opportunities should not be considered a savings account. If the borrower fails to pay back the invested amount as agreed, investors may earn less than what they had expected.
Additionally, since many bonds have a long-term duration, investors should be prepared to wait for their money to be returned, even if the business repays on time. Investors should also understand that it is unlikely that they will be able to cash in their investment early by selling their bond, as they are usually locked in until the agreed-upon repayment period.
Nevertheless, the firm offers certain guarantee to new investors. The guarantee ensures that the capital repayments on your initial order, up to 100 pounds, are protected. So, you can be certain that you will receive your invested capital back (up to a limit of 100) on your first order.
The new investor guarantee launched in 2019.
Are there exchange rate considerations?
Foreign currency risk is borne by bond issuers. Both the principal and interest on your bond are paid to you in Sterling at the time of settlement.
Bondholders should be aware, however, that the Issuer of their bond generates income in local currency in the developing market nations in which they do business. The Issuer's capacity to operate normally and to repay your principal and interest in whole or in part might be adversely affected by a considerable devaluation of this local currency relative to pounds sterling.
Because of such possibility, Energise Africa has established a modest foreign currency reserve to cushion any financial blows.
How can I invest?
You have to register on the platform by filling out a simple form that asks for certain personal data, such as your name, email, and country. You'll get access to more investment details once registered.
Money for investments or wallet replenishments must be sent to ShareIn Ltd. Client funds are safely stored in separate accounts at ShareIn. The Financial Conduct Authority has granted the firm authorization and regulates the business accordingly. Full instructions for the transfer will be made accessible when you make an investment.
Can I purchase bonds from Energise Africa that I may put into my ISA?
Products from Energise Africa may be suitable for the company's Innovative Finance Individual Savings Account (IFISA). If a bond may be kept in its IFISA, it will be marked as such on the profile page.
What if I want to cancel my investment?
There is a cooling off window of 14 days during which you may revoke your investment order without penalty. The cooling off period starts at the moment you place your investment order for a Bond Offer available for investment on the Energise Africa platform.
You have up to the end of this 14-day period to let the company know that you want to withdraw your investment by sending an email to orders@lendahand.co.uk. If you have already paid into your investment, the funds will be reimbursed in its entirety to the account that you used for the transaction. If you would like, you are free to transfer these funds to the bank account of your choice.
How does Energise Africa select the firms listed on its platform?
The firm has a stringent set of requirements that must be met by all Bond Issuers before they can be published on the platform. Every Issuer is required to adhere to Energise Africa's social goal and collaborate with the firm in order to make it feasible for solar power systems to be distributed to African families at the lowest possible cost.
Moreover, an Issuer is required to have a solid background, as well as an established position in the areas that they want to serve. This necessitates having a strong credit portfolio as well as sufficient reserves and equity to make up for unanticipated financial setbacks.
In addition to this, Energise Africa investigates the organizational structure of the Issuer as well as the robustness of their internal processes. The entire amount of an Issuer's complete balance sheet must also be proportional to the loans that they receive from Energise Africa.
Does Energise Africa offer IFISA?
Yes. The Energise Africa IFISA offers similar benefits to a traditional Cash or Stocks & Shares ISA but with the added benefit of allowing you to invest in crowdfunded bonds from solar businesses. It also provides tax-free returns on any interest gained.
You can create a new IFISA or move an existing ISA. Investments in your chosen projects start as little as 50 pounds. Earnings can be withdrawn at any time.
During the current tax year, you can subscribe up to 20,000 pounds with the account.
Energise Africa Raise Finance
The company supports startups and established sustainable businesses in emerging economies by providing them with flexible and affordable funding to bridge the finance gap and facilitate their growth.
How does it work?
To begin, fill out an online application form and provide detailed information about your business and your requirements. After your submission is reviewed by the investment team, they will contact you to discuss the next steps.
Energise Africa's comprehensive due diligence process comprises several stages, including early screening, information request, preliminary due diligence, advanced due diligence, submission for formal approval to the credit committee, contract structuring and onboarding, raising finance, and continuous monitoring of key performance indicators.
The entire procedure takes two to five months to complete. In the end, your investment requirements, your credit history, and the way the investment opportunity is designed are the three most important factors that will determine whether or not you get approved to raise funds via the platform.
How much funds can I raise?
Generally, Energise Africa seeks for environmentally conscious companies who need funding of at least half a million pounds. Nevertheless, in order to better meet their requirements for working capital, businesses are given the option of breaking down this bigger credit line into a number of smaller tranches.
Are there fund raising fees?
The fees assessed by Energise Africa depend on the risk level of the organization seeking funding, but they are reasonably priced, and the platform has a 100% success rate in completing investment raises. Furthermore, the organizations are only required to pay interest on the amount they have raised, not on the total size of the facility.
You can get more details after you fill out the application form.
What are the advantages of Energise Africa?
Energise Africa provides several advantages for both investors and businesses.
For investors, the platform offers an opportunity to invest in sustainable businesses that are making a positive impact in sub-Saharan Africa while earning a potential return on their investment of up to 6%. The platform also allows investors to diversify their investment portfolio by investing in a variety of businesses and projects. Additionally, investors can invest as little as 50 pounds.
Investors are allowed to make a positive social and environmental impact by supporting the growth of off-grid solar companies in sub-Saharan Africa. These companies provide clean, affordable energy to families in areas where there is limited access to electricity, helping to improve health, education, and economic outcomes.
So, if you're someone who wants to be part of something that adds societal value, it could be a good investment prospect for you.
Investing in Energise Africa's crowdfunded bonds also allows investors to diversify their portfolio and spread their risk across multiple investments. This can help to reduce overall portfolio risk while still earning attractive returns.
Besides, investors can take advantage of tax-efficient investment options such as the IFISA to earn returns on their investment tax-free, up to certain limits.
The platform is also transparent as it details the information about the investment opportunities, including the financial statements, impact reports, and risks associated with each.
What about the disadvantages?
There are dangers associated with investing in the debt of firms like those offered on Energise Africa. There is a substantial possibility that you will lose all of your money if the company in which you have invested fails. Even if the company you invest in repays on schedule, you may have to wait many years to get your money back if you buy a bond. It's quite rare that you'll be able to sell your bond for a profit before its maturity date.
Think about how potential changes in government in the nations where the Bond Issuers operate would affect them. Such changes might cause problems for international investors, particularly if the new system makes it difficult or impossible to repatriate money or closes the door entirely to foreign investment.
It's hard to put a price on such uncertainty, but it might hurt investment results. Several developing markets may have a higher incidence of corruption than industrialized economies. It can prevent a company from releasing accurate financial reports. There may be additional, difficult-to-manage expenditures as a result. It might make it more difficult to conduct business and render contracts null and unenforceable in a court of law.
Moreover, when emergency (government) response time is slow or basic infrastructure is lacking, the consequences of natural catastrophes are magnified. The capacity of the Bond Issuer to make capital and/or interest payments to investors might be adversely affected if the local population's ability to make monthly payments to the Bond Issuer is severely impacted by a natural catastrophe.
Conflict and other forms of societal instability may be more likely to break out in nations with new political regimes or economies. Regular payments to Bond Issuers may be jeopardized if local inhabitants are forced to relocate as a consequence of war or disturbance.
It's not a good idea to put all your eggs in one basket, so to speak. Investing your money across a variety of sectors makes you less reliant on the success of any one. Only those who can tolerate high levels of uncertainty should consider investing here. It is something that should only be done as part of a diverse investment strategy. Never risk more money than you can afford to lose, and under no circumstances should you invest money that you have borrowed.
Pained by financial indecision? Want to invest with Adam?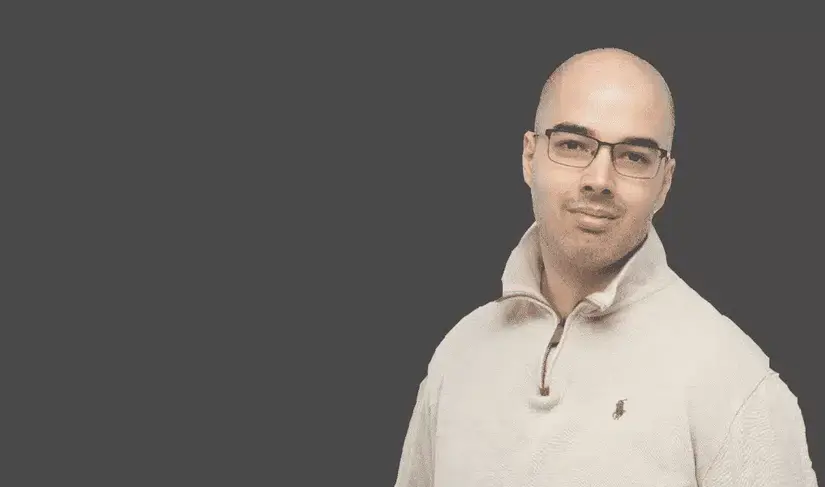 Adam is an internationally recognised author on financial matters, with over 668.8 million answer views on Quora.com, a widely sold book on Amazon, and a contributor on Forbes.