EQ Investors is a highly respected wealth management firm that provides comprehensive financial planning and investment services. This well-established company has made a significant name for itself in the industry, with a strong focus on sustainable and impact investing. The ethos of EQ Investors is to ensure transparency, offer tailor-made strategies, and prioritize the welfare of their clients, making them an appealing option for many individuals and organizations.
In this article, we will delve into the founding and evolution of EQ Investors, discussing their core values, investment philosophy, and the scope of their services. We aim to provide a thorough review that will help you understand why they could be the right wealth management choice for you.
If you have any questions or want to invest as an expat or high-net-worth individual, you can email me (advice@adamfayed.com) or use these contact options.
A Background on EQ Investors
EQ Investors was established by John, a fellow of the Chartered Institute for Securities and Investment. After a successful stint as a research analyst, John founded Bestinvest, which became a leading private client advisory and wealth management business. Post-acquisition of Bestinvest by 3i in 2007, John diversified his interests, including setting up EQ Investors. Today, EQ Investors is led by Sophie, the joint-CEO, who oversees all aspects of EQ's investment activities. She is supported by a competent team of professionals like Damien, the Head of Impact Investing, and Daniel, the Head of Sustainable Investment Management.
EQ Investors' Core Values and Investment Philosophy
The core values of EQ Investors revolve around transparency, personalized strategies, and customer welfare. They believe in keeping their clients informed about their investments and the associated costs, and they tailor their services according to the individual's needs and circumstances. In terms of investment philosophy, it have a robust focus on sustainable and impact investing. They aim to deliver strong financial returns while making a positive contribution to society and the environment.
The likes of Louisiana, Head of Sustainability, play a vital role in EQ Investors' drive towards sustainability. She innovates EQ's approach to sustainable investing, oversees EQ's ESG (Environmental, Social, and Governance) and impact integration strategy across all assets, and leads EQ's stewardship efforts and sustainability data reporting.
Scope of Services
EQ Investors offer a wide range of services tailored to meet the unique needs of their clients. These include comprehensive financial planning, wealth management, retirement planning, tax planning, estate planning, and impact investing. Each service is designed to help clients secure their financial future, maximize their wealth, and achieve their financial goals. Its team works diligently to understand each client's circumstances, goals, and risk appetite to deliver personalized financial solutions.
The depth of expertise among the EQ team, such as Sophie's experience with open and closed-end funds and tax-efficient investments like the Enterprise Investment Scheme and Venture Capital Trusts, adds immense value to their service offerings.
The 10 Key Reasons to Consider EQ Investors
Investing in your financial future can be a daunting task. With an ever-growing number of financial service providers out there, finding one that aligns with your financial goals and values is crucial. One such provider catching the attention of many is EQ Investors.
Transparent Fees
One of the standout features of EQ Investors is their transparent fee structure. There are no hidden costs or surprise charges with EQ Investors. You will always know upfront what you're paying for, and how much. They lay out their fees in a clear, straightforward manner on their website and in their documentation, giving you the confidence of knowing exactly where your money is going. This transparency in their fee structure sets it apart and makes financial planning with them a smooth and trusting experience.
Understandable Fee Structure
When it comes to investing, understanding what you're being charged for is a crucial part of the process. It provides a simple and understandable fee structure. This allows you, as an investor, to stay informed about the management of your portfolio and the associated costs.
Comprehensive Financial Planning Services
Another reason to consider EQ is their comprehensive range of financial planning services. These services are designed to cover all aspects of financial management, from retirement planning and wealth management to tax planning and estate planning.
Personalized Financial Plans
What sets EQ apart in this arena is their emphasis on creating personalized financial plans for each client. They take into account your unique financial situation, your goals, and your risk tolerance to design a plan that's tailored specifically for you.
Sustainable and Impact Investing
EQ Investors leads the way in sustainable and impact investing. They believe that investing should not only generate financial returns, but also make a positive impact on society and the environment. It has a dedicated team that assesses investments based on environmental, social, and governance (ESG) criteria. This provides investors the chance to invest in a way that aligns with their personal values while still pursuing their financial objectives.
Demonstrated Commitment to Sustainability
EQ Investors doesn't just talk the talk when it comes to sustainable investing, they walk the walk. Their commitment is demonstrated through their clear ESG investment criteria and regular reports on the impact of their sustainable portfolios.
Accessible and Straightforward Digital Platform
In this digital age, having an accessible and user-friendly digital platform is a must for any financial institution. EQ Investors provides just that. Their digital platform is designed to be easy to use and allows clients to manage their investments conveniently at any time, from anywhere. This transparency and accessibility further empower you to be in control of your investments.
Robust Digital Tools
EQ Investors' digital platform features robust tools for tracking and managing your investments. These tools make it easy to stay updated on your portfolio performance, analyze your investments, and make necessary adjustments based on market trends.
Highly Qualified and Experienced Team
The final reason, but by no means the least, to consider EQ Investors is their team of highly qualified and experienced professionals. They are a group of dedicated experts with a broad range of backgrounds and specialties, ensuring that all areas of your financial planning are covered.
Personalized Service and Guidance
Beyond their qualifications, the team at EQ Investors provides personalized service and guidance. They work closely with you to understand your financial goals and design an investment strategy tailored to meet those goals. With EQ Investors, you are not just another number, but a valued client whose financial success is their top priority.
Excellent Customer Service
An essential aspect of any financial services firm is its customer service. With EQ Investors, you can expect top-notch service. Their dedicated team works tirelessly to ensure all client inquiries and issues receive prompt and professional responses.
Customer-Centric Approach
EQ Investors places a significant emphasis on a customer-first approach. They believe in active listening to understand their clients' needs, fears, and aspirations, which allows them to deliver personalized services that clients appreciate.
Prompt Response and Resolution
Speed is of the essence in financial matters. At EQ Investors, clients commend the swift response time and problem resolution, which helps them stay on top of their financial situation.
Tailored Investment Strategies
Not all investment strategies work for everyone. EQ Investors knows this, and that's why they customize strategies based on individual financial goals, risk tolerance, and timelines.
Personalized Approach
EQ Investors takes the time to understand each client's unique circumstances, whether you're saving for retirement, planning to buy a home, or investing for your child's education. Based on these insights, they craft strategies that align with your financial aspirations.
Diverse Portfolio
With EQ Investors, you get access to a diverse range of assets, from equities and bonds to alternatives, allowing you to build a balanced and diversified portfolio.
Active Community Participation
EQ Investors isn't just about investing; they're also committed to making a difference in the community. This involvement is crucial to them and forms a core part of their business model.
Local and International Involvement
EQ Investors actively participates in various local and international community projects, contributing positively to society and creating lasting impacts.
Philanthropy Services
Beyond their investment services, EQ Investors offers philanthropy advice to clients who want to give back. They guide clients on effective strategies to make the most significant impact possible.
Comprehensive Educational Resources
Whether you're a novice investor or an experienced one, the world of finance can be complex. EQ Investors understands this and provides a wealth of educational resources to help you stay informed.
Investment Education
EQ Investors offers a range of tools and resources, including guides, webinars, and blogs, to educate their clients on various investment concepts and strategies.
Market Updates
To keep clients updated with market changes, it provides regular market analysis reports, helping investors make informed decisions.
Regulatory Compliance and Security
EQ Investors places utmost importance on regulatory compliance and security. As a client, you can rest assured that your investments are safe and well-managed.
Regulatory Compliance
It operates within the stringent regulations set by the Financial Conduct Authority, which offers investors peace of mind about the legitimacy of the firm.
Robust Security Measures
They employ state-of-the-art security measures to protect client information and investments. Their commitment to security is a testament to their professionalism and regard for their clients' well-being.
Limitations and Considerations
Potential Drawbacks of EQ Investors
While EQ Investors boasts a wide range of advantages for potential investors, no financial service is without its potential downsides. Like any other institution, it's important to be aware of these potential drawbacks before making a commitment.
Limited Services for Some Types of Investors
One notable drawback is that it may not offer certain specialized services needed by some types of investors. For example, those with very specific or niche investment needs might find that EQ Investors' more general offerings don't align perfectly with their requirements.
Digital Platform Accessibility
Even though EQ Investors provides an intuitive digital platform, not every client may find it easy to navigate, especially those who are less tech-savvy. The platform's user-friendly nature might vary from person to person based on their comfort and familiarity with digital technology.
Limited Face-to-Face Interactions
With EQ Investors' strong emphasis on their digital platform, investors who prefer in-person meetings might find the digital focus a bit daunting. While their customer service is commendable, the lack of physical presence can be a deal-breaker for those who value face-to-face interactions when discussing their finances.
Who Might Find EQ Investors Less Suitable?
Despite EQ Investors' comprehensive approach to financial planning and investing, there are some individuals who might find their services less suitable. For example, individuals with highly specialized investment needs or those who prefer physical branches might be better served elsewhere. Furthermore, those who are new to the world of digital platforms may face a steep learning curve to get accustomed to the platform.
Conclusion
Navigating the world of finance can be complex, but EQ Investors provides a comprehensive range of services that aim to simplify this process. From their transparent fees and qualified team to their robust digital platform, it puts a strong emphasis on customer service and meeting diverse client needs.
However, just like any other financial institution, EQ Investors has a few potential drawbacks, and they may not be the best fit for everyone. For individuals who require highly specialized services, prefer face-to-face meetings, or struggle with technology, it may pose a few challenges.
In the end, deciding whether to invest with EQ requires careful consideration of your specific needs and circumstances. With this review, you're now equipped with both the advantages and potential limitations of choosing EQ Investors, which can guide you in making an informed decision about whether this financial institution is right for you.
Pained by financial indecision? Want to invest with Adam?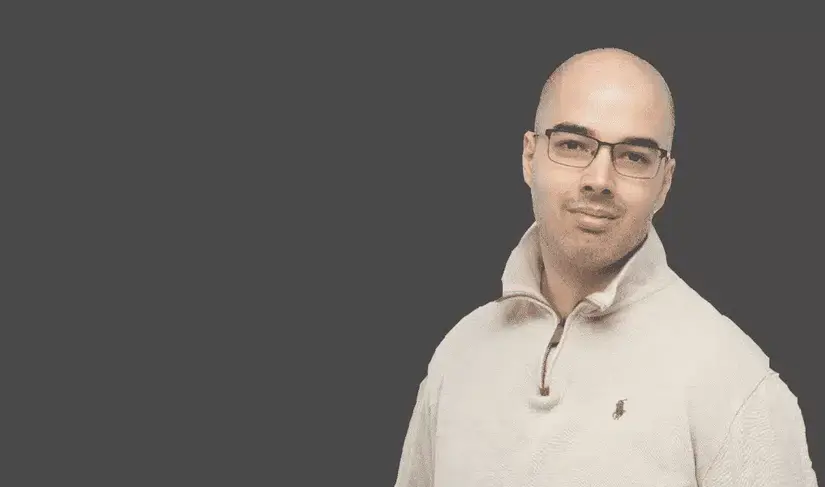 Adam is an internationally recognised author on financial matters, with over 668.8 million answer views on Quora.com, a widely sold book on Amazon, and a contributor on Forbes.