The Esaad Privilege Card, especially among UAE Golden Visa holders, has become a notable name in the financial sector. But what makes this card so sought-after, and why do many consider it a must-have?
If you want to invest as an expat or high-net-worth individual, you can email me (advice@adamfayed.com) or use these contact options
This article is for informational purposes only. Whilst we have done our best to research this topic, you should check official government websites for updated information.
We will update the article at the bottom when new information becomes available.
So, it is best to check for updates, as the original information might be outdated.
What is the Esaad Privilege Card?
The Esaad Privilege Card stands out as a premium financial instrument, offering a wide array of benefits to its users. This card primarily focuses on delivering unmatched financial and lifestyle advantages to its esteemed clientele, with a special emphasis on UAE Golden Visa holders.
From significant financial savings to exclusive luxury experiences, the Esaad Privilege Card ensures its holders experience the best of both worlds.
The Origin and Purpose of the Esaad Privilege Card
Launched in March 2017, the Esaad Privilege Card was introduced as a unique humanitarian community quality initiative by the Dubai Police. This initiative aimed to cover both the basic and desirable aspects of cardholders' lives.
The card offers its members a variety of exclusive offers and discounts, contributing to financial savings across sectors like education, health, housing, food catering, restaurants, amusement parks, hotels, tourism, shopping malls, and more, catering to the family's needs.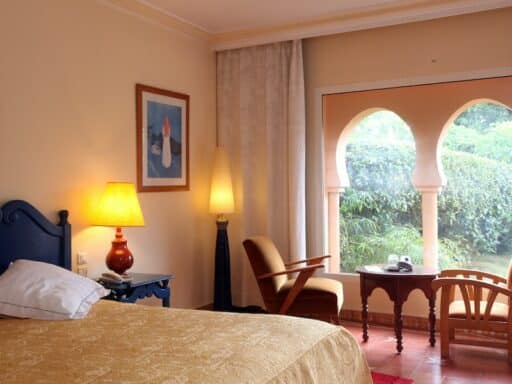 Eligibility Criteria for the Esaad Privilege Card
Understanding the eligibility criteria is crucial for those interested in the Esaad Privilege Card. This card, designed to offer a myriad of benefits, is not just for anyone.
The primary beneficiaries of the Esaad Privilege Card have been selected categories of UAE citizens. This includes government employees, retirees from both government and private sectors, the disabled, the elderly, and their family members.
However, a significant update came in July 2022 when the Dubai Police announced that Golden Visa holders in Dubai would also receive free Esaad Cards. This inclusion of Golden Visa holders aligns perfectly with the card's premium offerings, further expanding its reach.
The Golden Visa Connection
The UAE Golden Visa is a long-term residence visa granted to highly qualified professionals, entrepreneurs, scientists, exceptional talents, and investors. A foreigner can invest in real estate in the UAE and then apply for a 10-year Golden Visa.
The requirements for property investment under the UAE Golden Visa program include a minimum investment amount of AED 2 million, with properties located in Freehold zones. If an investor opts for a mortgage in a UAE bank, they should make a minimum down payment of 50%.
Golden Visa holders have the privilege, not the obligation, to reside in the UAE. They can also optimize taxes as the UAE does not impose taxes on income, capital gains, inheritance, real estate, and gifts for individuals.
Benefits Exclusive to UAE Golden Visa Holders
The Esaad Privilege Card stands out as a beacon of luxury and privilege, particularly for UAE Golden Visa holders. This card doesn't just offer benefits; it guarantees an elite experience tailored to the discerning tastes of its holders.
Financial perks and privileges
The Esaad Privilege Card ensures that every transaction you make is not just a transaction but an experience. With enticing discounts and cashback offers, every purchase brings value. But the benefits don't stop there.
UAE Golden Visa holders have the added advantage of special interest rates on loans and credit. This makes financial management not just simple but also rewarding.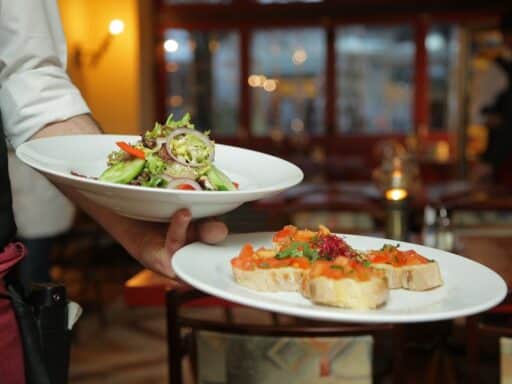 Exclusive Offers and Bonuses
Esaad is Dubai's discount program, uniting over 4,000 companies in 92 countries. Holders of the Esaad Privilege Card can enjoy exclusive offers, bonuses, and discounts of up to 70% in government agencies, service companies, shops, medical clinics, language schools, and travel companies.
This means that whether you're shopping, traveling, or seeking medical services, the Esaad Privilege Card ensures you're getting the best deal.
Digital Convenience
The Esaad Privilege Card is not just a physical card. It's digital, ensuring that holders always have them on their smart devices, ready to use both online and offline. With the app available on AppStore and Google Play, accessing your privileges has never been easier.
Lifestyle and luxury benefits
The Esaad Privilege Card goes beyond financial benefits. It's a gateway to a world of luxury. Holders of this card gain access to premium lounges, exclusive events, and partnerships with luxury brands.
Every interaction with the Esaad Privilege Card feels like a tailor-made experience for the elite.
Global Reach
The Esaad Privilege Card is not limited to Dubai or the UAE. Its benefits extend to 92 countries worldwide. This means that UAE Golden Visa holders can enjoy the card's privileges even when they're traveling or doing business abroad.
Partnerships with Renowned Brands
The Esaad Program collaborates with a vast array of brands across various sectors. From popular names like IKEA, McDonald's, and FlyDubai to local gems, the card ensures a diverse range of benefits.
Whether you're dining out, shopping, or planning a trip, the Esaad Privilege Card has something special in store for you.
Sector-specific Benefits
Restaurants and Entertainment: Enjoy discounts at cafes, fast food chains, and even theme park visits.
Travel and Tourism: Get special rates at hotels, airlines, and tour operators.
Healthcare and Fitness: Access discounts at medical centers, pharmacies, gyms, and even veterinary clinics.
Online Shopping: Save on purchases from clothing to cosmetics and toys.
Automobile Services: Avail discounts at dealerships, repair shops, and even insurance.
Education: Reduced fees at schools, universities, and more.
With the Esaad Privilege Card, UAE Golden Visa holders have a world of privileges at their fingertips. Whether it's financial benefits or lifestyle luxuries, this card ensures an elite experience at every turn.
Application Process for the Esaad Privilege Card
The Esaad Privilege Card, a hallmark of distinction in Dubai, offers a myriad of benefits to its holders. For those eager to experience the privileges of the Esaad Card, the application process is straightforward.
For Individual Applicants (Including Golden Visa Holders):
Visit the official ESAAD application form for individual holders.
Provide your first and last name, e-mail address, phone number, country, address, and Emirates ID. Create a password for your account.
Click "Submit" to finalize your application.
For Business Entities:
Navigate to the official ESAAD application form for companies.
Fill in the company's details, including the name, description, category, and address. Additionally, provide the owner's name, e-mail address, mobile number, and set up a password.
If your company has branches, select the relevant option and complete the additional forms for each branch. Note that the form requires information in both English and Arabic.
Upload the necessary documents: scans of the company's license, logo, owner's passport, and Emirates ID.
Click "Submit" to complete the registration.
Businesses that join the Esaad Program are expected to offer a minimum discount of 30% to Esaad Card holders for at least a year.
Additionally, by the end of every December during the contract period, businesses must provide statistics on the number of Esaad Card beneficiaries and the total value of the discounts offered.
Understanding the Terms and Conditions
Key terms every cardholder should know
The Esaad Privilege Card, like any premium financial tool, comes with specific terms that govern its usage. These terms are in place to maintain the card's exclusivity and ensure that all cardholders receive the benefits they deserve.
Usage Limitations and Restrictions
Every premium card has its set of rules, and the Esaad Privilege Card is no exception. For instance, some discounts apply only to full-priced items, ensuring that cardholders receive genuine value.
Additionally, while the card offers various discounts across sectors like lifestyle, healthcare, fashion, and tourism, these discounts might not be exchangeable for cash. It's also worth noting that some partners may ask cardholders to show their Esaad card upon request.
Renewal and Expiration Policies
Staying updated with the Esaad Privilege Card's renewal and expiration policies is crucial. While the exact details might vary, understanding these policies ensures that cardholders continue to enjoy the card's benefits without any interruptions.
It's always a good practice to check the card's validity and be aware of any renewal procedures or fees.
Special Provisions for Golden Visa Holders
Golden Visa holders in Dubai have a special place when it comes to the Esaad Privilege Card. The Dubai government has made provisions to provide the Esaad Privilege Card to recipients of the five- and 10-year visa free of charge.
This gesture further cements the card's position as a premium offering for distinguished individuals in the UAE.
Partner-specific Terms
The Esaad Privilege Card has partnerships with various brands and sectors. Each partner might have its set of terms and conditions. For instance, some partners might have a no minimum spend requirement to avail discounts, while others might have specific exclusions.
It's essential to be aware of these partner-specific terms to make the most of the card's offerings.
Comparing Esaad Privilege Card with Other Premium Cards
Features comparison
The Esaad Privilege Card, when juxtaposed with other premium cards, clearly stands out. Its fee structures and annual charges are designed to ensure cardholders receive the utmost value.
The feedback from UAE Golden Visa holders further solidifies the Esaad Privilege Card's superior position.
Extensive Benefits and Offers
The Esaad Privilege Card offers benefits across numerous sectors. Cardholders can avail discounts at over 7,237 brands within the UAE and in 92 countries worldwide.
Whether it's automobiles, education, health-related services, or travel and tourism, the Esaad Privilege Card ensures cardholders have a plethora of options.
Special Hotel and Restaurant Offers
For those who love to travel or dine out, the Esaad Privilege Card offers exclusive discounts at select hotels and restaurants. For instance, cardholders can enjoy up to 50% off at V Hotel, Habtoor Palace Dubai, and Kempinski Palm Jumeirah.
When it comes to dining, places like Al Faris Floating Restaurant offer a whopping 50% discount.
How the Esaad Privilege Card Stands Out
While many cards offer discounts and deals, the Esaad Privilege Card goes a step further. It's not just about the financial savings; it's about the comprehensive lifestyle experience it provides.
The card's association with the Dubai Police ensures trust and credibility, making it a preferred choice for many, especially UAE Golden Visa holders.
Conclusion and Final Thoughts
The Esaad Privilege Card has emerged as a significant initiative by the UAE government, particularly catering to the needs of its citizens and making life in the Emirates more comfortable.
This card, a product of the ESAAD program, allows cardholders to avail numerous discount policies across various sectors. The Esaad Privilege Card isn't restricted to a specific group.
It's available to government employees under the General Directorate of Dubai Police, military and civilian retirees from both government and private sectors, disabled citizens, senior citizens, people of determination, retirees, and limited-income citizens.
Moreover, the privileges extend to the cardholders' first-degree relatives, such as spouses, parents, and children. Notably, UAE Golden Visa holders also receive the Esaad Privilege Card, further enhancing its reach and appeal.
When it comes to benefits, the Esaad Privilege Card doesn't disappoint. It provides extensive benefits and discounts across several sectors, including healthcare, education, hospitality, entertainment, real estate, shops, theme parks, and restaurants.
Exclusive offers and discounts are available for cardholders at over 7,237 brands and businesses within the UAE and across 92 countries worldwide. The Dubai Media Office has also announced that Golden Visa holders in Dubai will receive the coveted Esaad Privilege Card free of charge.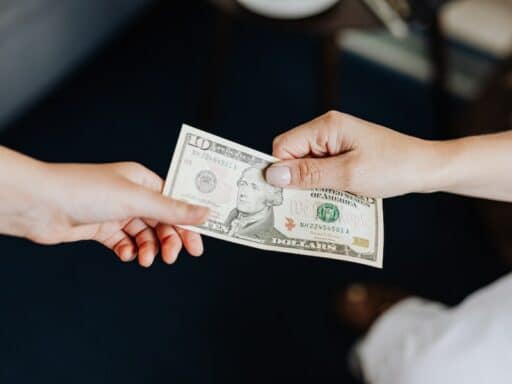 This includes holders of both 5-year and 10-year Golden Visas in Dubai. Select categories of Golden Visa holders, such as investors in public investment funds, real estate investors, entrepreneurs, and professionals with specialized talents, will benefit from this initiative.
In wrapping up, the Esaad Privilege Card, especially for UAE Golden Visa holders, represents more than just a financial tool; it symbolizes a lifestyle of privileges and benefits. The card's advantages clearly outweigh any limitations, making it a must-have for those eligible.
If unmatched privileges are what you're after, the Esaad Privilege Card is the answer.
Aug 2023 Update – It appears that the Esaad card is suspended for Golden Visa holders.
Pained by financial indecision? Want to invest with Adam?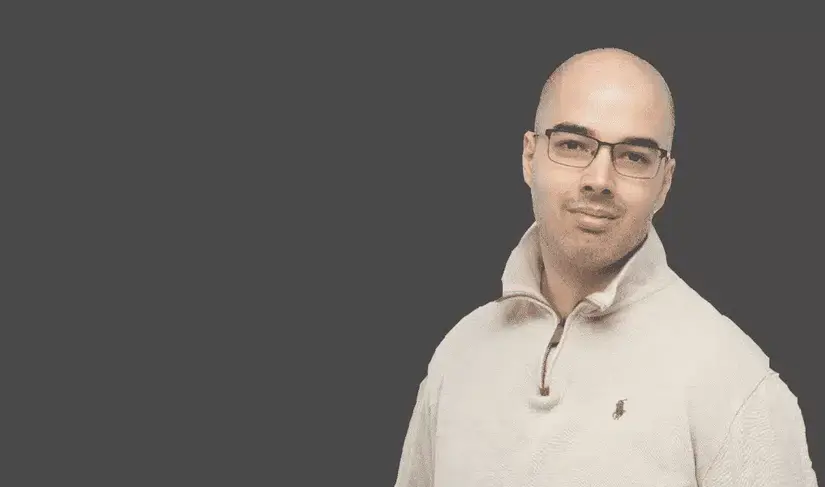 Adam is an internationally recognised author on financial matters, with over 693.5 million answer views on Quora.com, a widely sold book on Amazon, and a contributor on Forbes.